Recent News
Search Options ►
Adventure Clean-Up
Comics



Please pardon our dust today as we begin work on some Adventure tweaking. No ETA on how long it will take, but you can continue to enjoy and play on Adventure while we work. But if you encounter anything odd or some bugs, please post here with details about your experience so that we can look into any potential problems that have occurred.

Thank you and happy adventuring!

Update:

We're far from over in our Adventure work, but I wanted to provide a small update as to what today's work was. I know a lot of times it seems that nothing is altered or fixed, so I wanted to provide some information so that you guys could maybe see what things are being done! :)






Our first big update was a change to some coding for Adventure. This coding was necessary on our end so that we could update and make sure new regions could be brought online and monitored easier. This was necessary because without it, a lot of features (such as Castaway Canyon) would be a lot harder to control if a bug were to occur. Our coder has assured me that Castaway Canyon is just getting a few minor touches, so you can expect more news on that from other members of staff!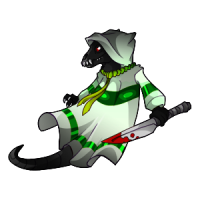 Some fixes you may already spot in adventure. As part of our clean-up, we finally got the Haunted Hellion to ditch his background. He certainly didn't want to cooperate, and it lead to the discovery of even more coding that had to be fixed so that future monsters wouldn't give us trouble in the upcoming regions.

Unfortunately, if you already caught a Haunted Hellion for your lair prior to this fix, you won't see the updated image. I am working with the rest of staff to figure out the best way to retroactively 'fix' the Haunted Hellion pets who have white backgrounds still, so please bear with me as we try to figure that out. But in the mean time, if you'd rather, you're welcome to catch a new one without the background.







Unfortunately, one fix for today is being especially difficult, and it is still a WIP. I know there are many genus that do not have an assigned default Hidden Item Skill. We have figured out the issue and are working on getting it fixed so that everyone's pets will be up to date. Do not worry, once this is fixed it will apply automatically and retroactively to all existing pets.

These may seem small, but I'm very excited about the direction our coding is going with Adventure. We're far from done, but we're excited to see any progess! :D

Also, shout out to our coder! He worked very hard on these fixes and we're both excited to continue to bring you more in the future.

Thank you for your time in reading this!
Posted by Hiiro (#755) on Thu Apr 7, 2016 1:17pm

---
It's April! Jeweled stuff abounds!
Site Update


Well, you probably enjoyed the breeding news post earlier this week outlining a fun new April Fool's joke - the Fetail. Later on this week we'll be allowing you to vote in whether you want to keep the Fetail as a hybrid, or whether you'd like us to replace it with a "real" hybrid between the Teo and Faux.

In the meantime, however, you can check out the new Jeweled Pets! This month's pets are made by Pathos.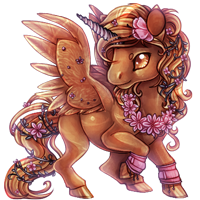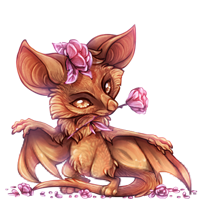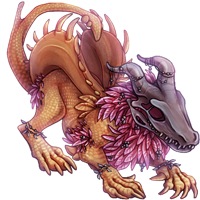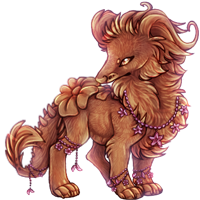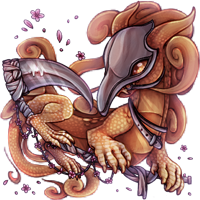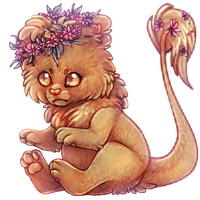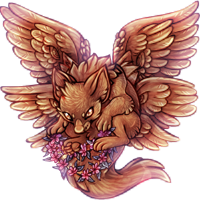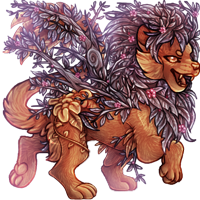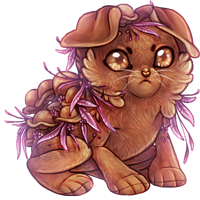 Aren't they pretty? Your crystals must be burning a hole in your pockets by now!





The Snake Trap has been released for all of you snake-loving collectors! It can be found in the USD Shop for $5.00. There's a number of Snoodles up that can be claimed with the Snake Trap, so grab 'em fast!

The Snoodle Box has also been added to the menu under the "World" tab.






A suggestion thread asked that the Leaf Harmonica be re-released, so we've stashed it in the Premium Item for this month! If you've ever found yourself craving one of these items, now's the time to grab one! Enjoy!






The new trash adventure area is chugging along. We are currently waiting on our programmer to fix a bug in adventure before we start adding this area and populating it with pets. We've chosen a lot (and I mean a lot...) of great pets though, so you'll be putting your new leaf harmonicas to good use.






The SCC feature is almost ready to go! Don't let your SCCs run away from you before it is. We just have a few more people we need to make sure are in the "pre-release" line for the feature, due to them waiting on having their SCCs processed prior to its creation.

That's all for now, have a good evening!
Posted by JAK (#15) on Wed Apr 6, 2016 2:02am

---
Pull A Chair Up To My Table
Site Update



One of the overwhelming pieces of feedback we've had since yesterday is that people are concerned about what they can charge for different types of artwork, services and items.

To aid in clearing up that confusion a table has been added to the commissions panel knowledgebase article, which gives you the various methods of payment and if you can use it.

If there's anything you think should be added let us know, we did our best to be thorough but we may have missed a subject or two!
Posted by Eve (#2775) on Tue Apr 5, 2016 7:36pm

---
A New Raffle has Started!
Items
A new raffle has begun
Jeweled Hybrid Crystal

Ticket Price: 1
Max Tickets: Unlimited

There is a new Raffle started for Raffle Crystals!

Trivia has Updated
Here is last weeks answers!
You can adopt a pet from the Adoption Center once every _ hour(s):
1
The Energy Fountain heals how much energy?
25%
This drink will give you +15 alcohol points:
Heavenly Brew
Which recipe in Chaos Cooking requires Special Nuts?
Icecream Sundae Potion
This geode grants you 35 premium points when turned in:
Silver Geode
A Radioactive Breeding Pendant can be found in which shop?
The SP Shop
A Transitional Fossil Egg will allow you to breed these two pets, which result in an Emaia:
Spino x Teo
Which of these games does not have a high score table?
Keno
Which Admin runs the DNC Desk (#14) account?
Kaiyo (#489)
The Prehistoric Portal lets you upload the available pet genera at up to __% edits:
50
How many will you get right?

If you do good in the Trivia you might notice this Curious Milk Jug has finally been released! They are stocking in the Draconic Creations shop and if used it will turn your active into a random Koaf Coloration.
As a side note, while we were stocking the Jug, we discovered several other Random Potions were not set up to stock, they should be fixed now!
Edit
: Seems the Trivia got a little crabby with us, it should be fixed now and everyone can try again, I have fully reset it.
Posted by 🎁❄Kaiyo❄⛄ (#489) on Tue Apr 5, 2016 6:39pm

---
Raffle #110 has ended
Items
Congratulations
Design Ticket

Kitsune (#17645) is the winner of the raffle and won the item Design Ticket!
Kitsune (#17645) brought 17 tickets, spending 17 Raffle Crystal!
Posted by 🎁❄Kaiyo❄⛄ (#489) on Tue Apr 5, 2016 5:51pm

---
Important Clarifications
Site Update



Recently we've been seeing a lot of concerns raised by users when staff take official actions with users, and of course with some recent bans the worries have resurfaced and have reached us. First and foremost I would like to stress that we only ever take steps such as these when there is ample onsite evidence that actions that breech our Terms of Service have occurred.

In this instance it has regarded the "USD Sales of Designs By Artists" section of the ToS, which reads as follows:

"This section governs the sale of derivative works (artworks incorporating official Aywas pet bases, SCC pets that have been submitted already, and HA avatar artwork). Players may only accept USD for their derivative artworks through the Commissions Platform or through the use of Artist Paintbrushes. Players are forbidden from negotiating or selling derivative artworks through any other means, or in any other location. This means that players may only receive USD direct to their PayPal account when in connection with a Commissions Platform official request, or when an administrator redeems a Paintbrush for them."

This was written into the ToS in June of last year when the feature was released, and a news post was made to make everyone aware. There is also a knowledgebase article which was linked in the news post and is linked on the Commissions Panel page, to ensure that the knowledge of this was clearly and easily accessible.

Previous to this all USD sales of derivative works were disallowed by the ToS, except through Paintbrushes when they were initialised. As such any purposeful circumvention is a permanently bannable offence.

The fee that the commissions platform takes is not to punish the artist, but a licence for them to profit from the use of our copyrighted materials. These fees also allow us to continue building and repairing the site, as well as support the many artists that work as contractors for us in the breeding and custom ticket systems.


No one on staff takes banning a user lightly, and none of us take any joy from it - it is simply a necessary part of the work we do to continue maintaining the website. As always, as long as you have read and abide by the ToS then you are not in any danger - and if you are ever in doubt about something you want to do, or something someone has asked you to do for them, then please contact a member of staff. We are here to help you and always happy to do so =)
Posted by Eve (#2775) on Mon Apr 4, 2016 4:49pm

---
Welcome to April!
Site Update


Welcome to the wonderful month of April!
Let's hop right to it and spring ahead with some new shiny pets. *u*

It's time to shower you with our newest GP Shop pets!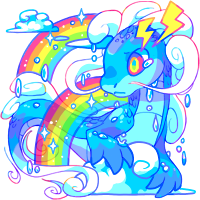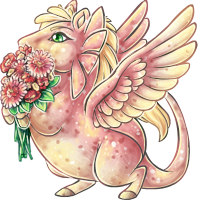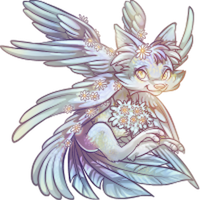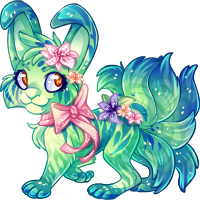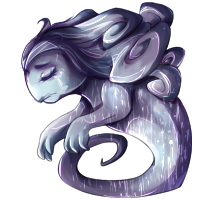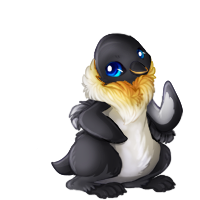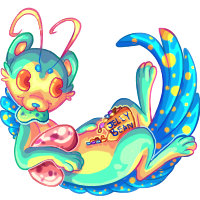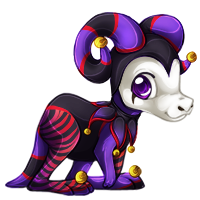 While the BP Shop pets bloom!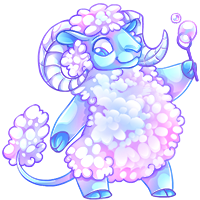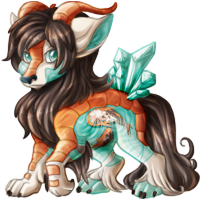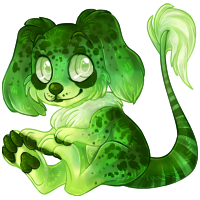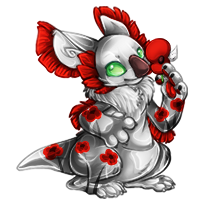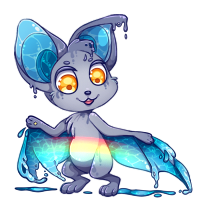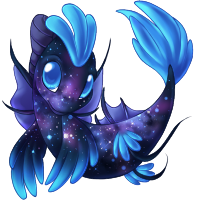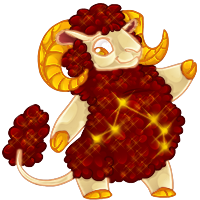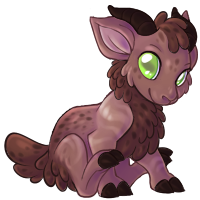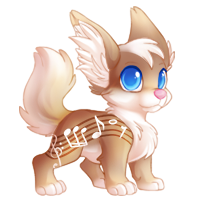 If you colored one of these fun pets, please contact Kyu (#1010) for your payment!
Make sure to include your PayPal address if you are opting for the USD option.
We will also be collecting pet PSDs directly from the thread, so you no longer have to send them in. However, please make sure you keep the links active for two weeks (at least until mid-March) so we have time to snag 'em for science!





The illustrious Essence of April 2016 was made in honor of Athena.
A single sip from this owl-shaped bottle might not necessarily make your pet wiser, but it will transform your active pet into one of the monthly colorations above at random.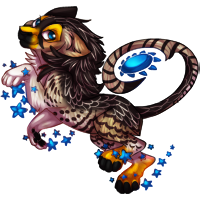 Have a party, it's your birthday!
It's that time of year again, where the Aywas zodiac calendar resets and switches over to a new birthday Lunaris theme for the next twelve months.

After taking inspiration from community ideas, I am excited to announce that our new theme is... Native American zodiac animals!





The Falcon Lunaris you see above will be reigning over the skies through the entire month of April; a new Lunaris will take over on May 1st.

Don't forget to check out the birthday link to claim your gift from Aywas on your big day! Need to change your birthday? Click here! Missed your birthday Lunaris or picked up the wrong one? Contact Kyu (#1010)!






The new monthly contests have been announced!

May Monthly Pets - BP Shop: Enter

May Monthly Pets - GP Shop: Enter

May Monthly Customs
Theme: Watercolor

Good luck with your entries!






The Nova custom creators have returned to their respective places in the GP and BP Shops for April and May. In June, they will migrate back to the Premium Outlet.






Nuts 'n Bolts Nook
A monthly update from behind the scenes.

We've been busy bees behind the scenes, and Slash will have more details for you in our next April post!





Cheers to a new month!

- Eri
Posted by Eri & -- (#17) on Sun Apr 3, 2016 10:46pm

---
Adventures in Easter
Site Update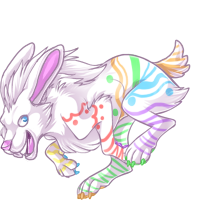 Hello again!
We have processed the current Easter Pet Submissions and selected several to join us in adventure!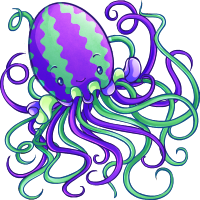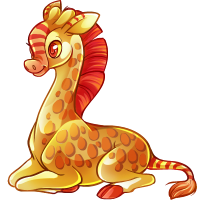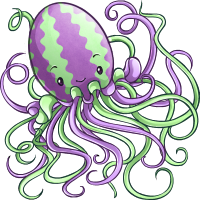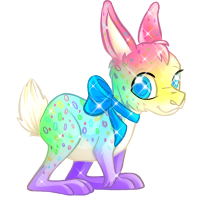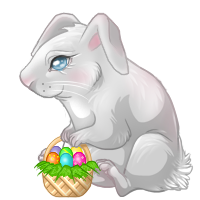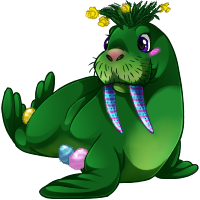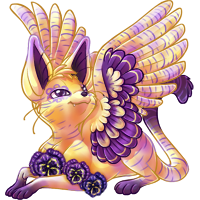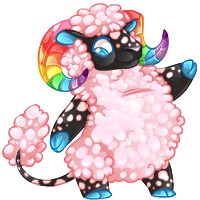 You can find these and more hiding around in different adventure zones, they will remain there until the closing of the Easter Event (we'll announce the date once the Seasonal Shop is Opening)
Payment will be sent out at the end of the event!

Those that have Accepted written in their posts will be used later! We have also decided that this isn't nearly enough Holiday pets and re-opened the Easter Pet Submissions Thread, just like the Item and HA submissions it will remain open until April 5th at 11:59pm.







We are still wrangling a few glitches with the floating eggs, so if you discover something new please come over to the Glitches thread! As a note, the eggs do spawn a little slow, they can take a couple seconds before they actually appear on your page, so click a little slower if your a speed demon <3








Have fun!
Posted by 🎁❄Kaiyo❄⛄ (#489) on Fri Apr 1, 2016 3:10pm

---
Monthly HA Contest
Contests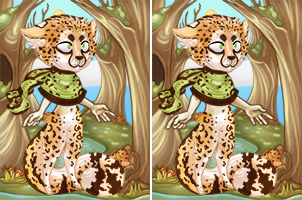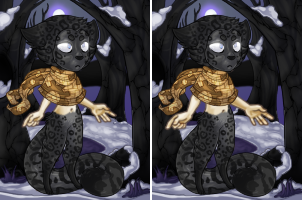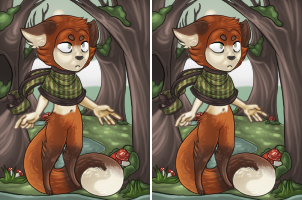 The winning HA sets have been placed into their respective shops!

Last month earned the following:
GP Set: 90 GP per artist
BP Set: 44,300,000 BP per artist
Premium Set: 1,986 PP per artist


Want in on the action? Well, phase one - the basing contest - is open and waiting for entries!
Head here to submit your design. Fingers crossed you can all squeeze this month in!
Posted by Eve (#2775) on Fri Apr 1, 2016 7:49am

---
Breeding Season!
Site Update



Breeding Season is upon us again, and there's plenty of new things in store!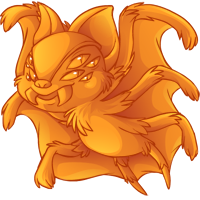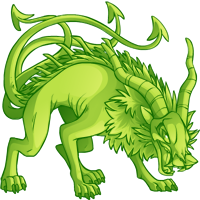 The Spibby (Chiro x Arak) and the Abyss (Cerby x Yena) are two of our new hybrids on the block! Breeding staff noticed that you wanted some more "scary" sorts of hybrids, so we hope these fit the bill!

But that's not all... we have a new rare hybrid to unveil as well!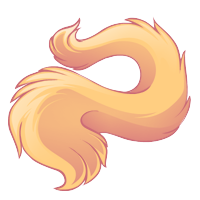 The Fetail (Teo x Faux) is finally here! Teos and Fauxes are among the most popular genera available, so it only makes sense that they should get their own hybrid! Unlike other rare hybrids, you can use a Breeding Coin for this one, as well as Hybrid Potions, HCCs, etc.

After all their parent genera aren't all that rare after all, so there's nothing wrong with making this rare hybrid a little easier to get, right? ;)






A number of you have asked when some new Bonus Items would be released, and we're happy to announce this new breeding season has brought two new custom makers to the Collect Bonus page.

The Emaia Seed allows you to create a 50% edited Emaia custom, and the Alidae Seed allows you to create a 50% edited Alidae custom.

The Metal Takeout Box has also taken a peek into the Bonus items section, if you happen to want to make some metal snoodles and fauxes! (Who knows, maybe they would make for a very nice looking Fetail).

Some more goodies await the beginning of April, so be sure to check back later to see new monthly pets, jeweled sets, and others! Also, be sure to read the news post below this... otherwise, you might be confused by the flying eggs.



Posted by JAK (#15) on Fri Apr 1, 2016 1:39am

---