Recent News
Search Options ►
HA Colouring - Vote!
Contests
Please select your vote.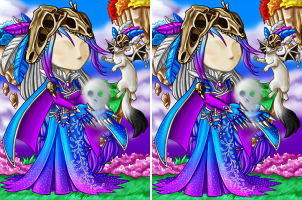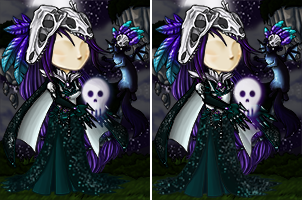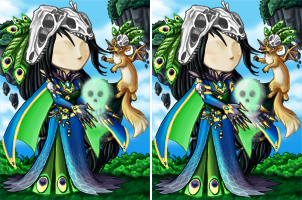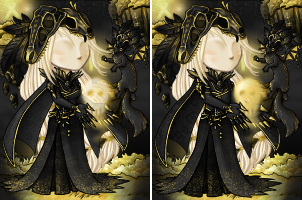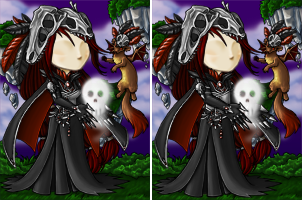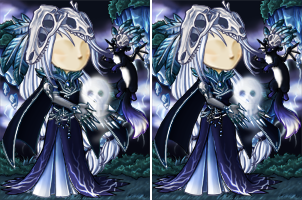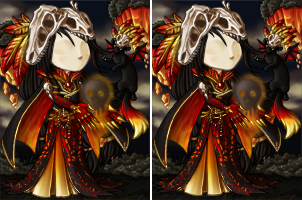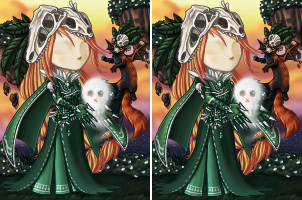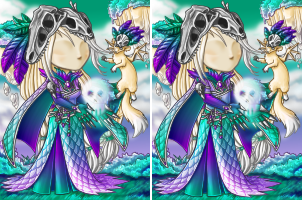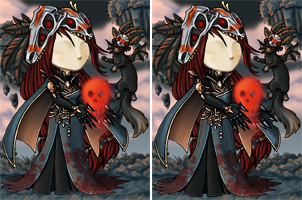 Posted by Eve (#2775) on Sun May 29, 2016 7:29pm

---
The first Teo...
Site Update



Congratulations to Poppit in Wonderland (#10303) for winning the first Flowering Teo Egg in the PSD Coloring Event! Poppit was one of many fantastic artists that completed the 25 design challenge in an attempt to win the egg.






Don't forget that you can start gathering Bonus Credit for the sale at 11:00 PM tonight. The Flowering Teo Egg and other bonus items will enter the Bonus Credit page exactly at midnight.

Have a good day!
Posted by JAK (#15) on Sun May 29, 2016 8:16am

---
Moderator Applications
Site Update



Moderator applications are open! Moderators are the backbone of the website and help organize events, compile information, and assist admins with tasks. If you have ever wanted to help keep Aywas running smoothly, then a moderator application is for you!

Some minor edits have been made to the Moderator Application Knowledge Base article so please be sure to review it before submitting your application! The admin team will once again be reviewing submitted applications together.

As our user base is still growing and we're undergoing a shift in management, we feel that some new moderators would be beneficial to rounding out our team. We need your help to do so, though, so please don't hesitate to apply!

In order to assure your application is reviewed for this hiring call, please be sure to submit it by 11:59 PM AST on June 9th.
Posted by Kyu & Mauri (#1010) on Thu May 26, 2016 5:32pm

---
Monthly Customs - May
Pets



It's time to give away nine free customs designed during April under the theme of Watercolor!

To play the free custom game, please include the phrase "CUSTOM #__" in your news comment. For example, if you want Custom 1, please comment "CUSTOM #1."

Don't lose out on a chance to win one of these customs by voting incorrectly!

Custom One = bad.
Custom1 = bad.
Custom#1 = bad.
Custom #1 = good!
I love custom #1! = good!

Here we go!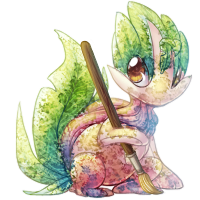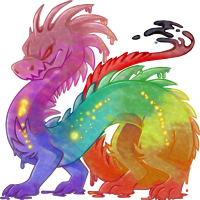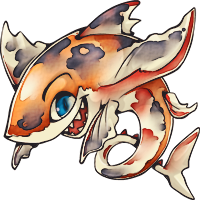 1................................................2................................................3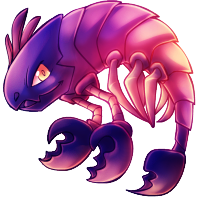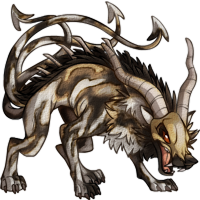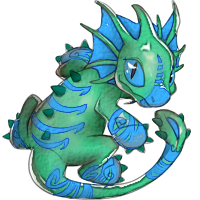 4................................................5................................................6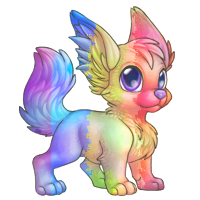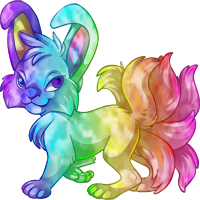 7................................................8................................................9

Please contact Kyu (#1010) for your prize if you designed one of these customs!

You have until May 28th at 11:59 p.m. to get your vote in!

Good luck! And be sure to read the news post directly under this one! It's very important.
Posted by JAK (#15) on Tue May 24, 2016 11:46pm

---
Eri & Dew ride into the sunset!
Site Update



Evening, folks!

I'm not really known for short, sweet news posts since I enjoy blathering on about all things Aywas--and, despite my best efforts, this one will be no exception (sorry, Slash).





In the fall of 2009, I joined Aywas (shout out to all my pre-alpha peers!) as a recent college grad with no job, no place of my own, no significant other. I was fortunate enough to be invited to become part of staff shortly after, quickly worked my way up to the administrator most of you have come to know me as, and have dedicated a large part of my life to Aywas ever since. Seven years later, I am happy to share that I have a career, an apartment, and lots of wonderful people in my life.





What I don't have anymore, however, is the amount of time I used to (I swear, it really does slip by faster each year). Before, it wasn't unusual for me to wake up at 8 a.m., hop on Aywas, and not log off until 18 hours+ later. Now that I have more offline responsibilities, that's no longer doable.

The Aywas community is made up of the most incredible people I have ever had the honor of working for and alongside, which is why this decision was such a difficult one. You guys only deserve me at my best, and I can no longer deliver at that level. Since I'm sure you all know where this is going, I would like to formally announce that I am stepping down from my staff position with Aywas, effective today. My on-site jobs have been divided amongst staff, so please contact a friendly green, pink, or blue friend for assistance going forward. <3





I would like to take a moment to thank each and every one of you, especially the people I have had the pleasure of interacting with directly, for making Aywas what it is, and what it continues to become. There is nothing I will miss more than being able to help you through your Aywas journey and bringing your ideas to life.





Since this is my last to share anything with you all at once, I wanted to share some of my favorite little-known facts with you. I don't think they'll ever appear in Trivia, but hey, who doesn't love useless factoids:

- Yasu doesn't appreciate calls at 3 a.m.
- One time he looked up how many notices I had. In a mix of terror and bewilderment, his only response was, "Why?"
- Before my first news post when Slash left me in charge, his only parting piece of advice was to "always include images." As you can see, that stuck with me for quite a while. XD
- I get to demote myself. That's kind of exciting. My last staff act will be something I've never done before!
- Uploading thousands of pets and items is tedious work. To make it fun, I sometimes got a little silly with the descriptions. So if you're wondering if you're the only one who sees a pop culture reference or a dirty pun, I will tell you: no, you're not; it was intentional. *wink*
- The Ghostly Apple is the greatest Aywas item ever. Yes, this is a fact.
- I created the concepts for Evren, Claude, Miksa, Tataio, and Dylan.
- The Haunted Lake was inspired by where I live.
- My little sister joined Aywas at age 13. She will be a freshman at MIT in the fall.
- Aywas gave me a skillset that helped my career. You never know when a volunteer passion can help you get a job! Do what you love. <3





I'm truly not trying to break some kind of goodbye-news post world record here, it's just really hard to let go of this amazing place. I'll still be around as a contributor, and Dew will still be working as a site artist, so you're not completely getting rid of us (did you really think it'd be that easy?). If you'd like to chat, I'll be a PM away.





Friends, it's been a privilege. I will be forever grateful to you for everything you have all done for me, and wish you nothing but the best in your lives--online and off. Thank you, from the bottom of my heart.

Cheers!





With all the love in Ay, Ara, and the rest of the world,
- Eri
Posted by Eri & -- (#17) on Tue May 24, 2016 9:01pm

---
T4T: Hunter Bots at Dawn
Items



Scav Hunt has been a long tradition with varied response, and while staff are sitting well (WELL) away from it this year, some users have taken it upon themselves to host one themselves.

You're able to grab your official unofficial gear from Trash for Treasure for the next 24 hours only! Time to practice that rushing about!







I just wanted to quickly clarify a comment that was made in a news comment about Dawn Crystals and "oldline" pets:

New designs on old lines can be made with the correct custom making item for its genus - in the Simii's case, Tokens.

Existing custom designs on old lines can be updated to the new lines with a Dawn Crystal (you must provide the artwork, and it must be overlaid on the existing custom), or with its correct custom making item (again, it must be overlaid on the existing custom).


I apologise for the confusion that the comment has caused with those users that saw it, and I hope this clears up any further confusion!






And a bear-y quick notice that the bear-athon comes to a close May 28th, 11:59pm - so if you've always wanted to turn a fish into a bear, this is your chance! Almost all genera welcome - just get it in that fursuit!
Posted by Eve (#2775) on Tue May 24, 2016 11:49am

---
Rats and monkeys
Site Update



Due to some issues we have been having with PayPal sending incorrect payment data, we are going to have the MayDay Sale begin at 11:00 PM on May 29th.

During this hour you will be able to accumulate Mayday Bonus Credit early, and if you have any issues with your payment not going through properly, please make a Bug Report on the forums / contact any online administrator so we can have that fixed up in time for the Teo Eggs' entrance.

The Teo Eggs will enter the bonus credit page exactly at midnight on the 30th, also known as a minute after 11:59 PM on Sunday.

Hopefully this will alleviate any issues with PayPal mishaps as well as rollover lag.


Remember Teo artists, your deadline for Teos is midnight on the 28th/ 11:59 PM on the 27th!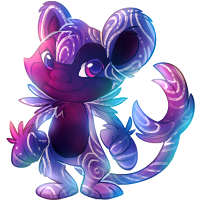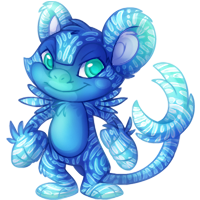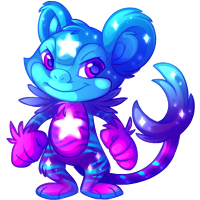 The base artwork for the Simii has been changed, per your vote a couple of weeks ago! You can now access the new PSD for the genus, as well as five pets have been released on the new lines for you to capture in Castaway Canyon.





Lastly, the watercolor customs will be placed up for votes tomorrow!
Posted by JAK (#15) on Tue May 24, 2016 12:12am

---
A New Raffle and Trivia have Started!
Items
A new raffle has begun
Copper Bounty Hunter Trunk

Ticket Price: 1
Max Tickets: Unlimited

There is a new Raffle started for Raffle Crystals!

Trivia has Updated
Here is last weeks answers!
A perfect centerpiece for setting the mood for a night of romance!
Candle Vyne
What is a Wrapped Gift Box used for?
A breeding add-on
Pani can be created with which custom makers?
Crystals
A Gold Herb Potion..
Changes your pet into a Broomstick Suune
The Gold Quil Stone allows up to _% edits
50
A Cute Koaf Shield gives how much toughness?
+10%
How many Bumble Dinnerware do you need to buy a Xaoc Elixir? (Premium Price)
27,000
Nets stock in which shop?
Explore Shop
What is this month's Premium item?
Small Bronze SCC Pen
The current Faux Box theme is..
Plants/Nature
Posted by 🎁❄Kaiyo❄⛄ (#489) on Mon May 23, 2016 9:50pm

---
Raffle #117 has ended
Items
Congratulations
Jeweled Rare Crystal

Silver Fang (#62353) is the winner of the raffle and won the item Jeweled Rare Crystal!
Silver Fang (#62353) brought 198 tickets, spending 198 Raffle Crystal!
Posted by 🎁❄Kaiyo❄⛄ (#489) on Mon May 23, 2016 9:48pm

---
Silver Lining~
Site Update



This week's winner is turtwig ♥ lemny (#7087)! They won X-Ray Goggles!



Don't forget to read their entry before submitting yours!

The prize for next week's winning entry will be a Silver Potion!

Entries for next week must be in by May 29th at 6pm AST.



But wait, there's more!



Some of you have requested that SP be added to the prizes each week, and we have made it so!
Each winner will receive a weekly prize + 1SP from now on!
We will also be awarding SP to the previous winners of this story.

Enjooooy! c:

-Rudy (#4485)
Posted by 🎁❄Kaiyo❄⛄ (#489) on Sun May 22, 2016 9:01pm

---