Recent News
Search Options ►
Aymas Snowglobe
Site Update







The Aymas Snowglobe has been activated!








Inside you will find a Candy Cane, Snowflake 5 Pack, Tiny Gift Box, 50k BP, and the following HA items:









A Wishlist, Tower of Gifts, Penguin Onesie, Reindeer Onesie, and Nightlight.
All of these items can be previewed here.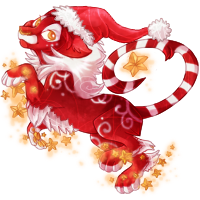 Santa Lunaris would also like me to tell you that you can not only pay him a visit through the end of the month, but you should also probably swing by the Advent Calendar on January 1st as well! :3

Enjoy!

- Eri
Posted by Eri & -- (#17) on Tue Dec 29, 2015 4:30pm

---
~*Merry Aymas!*~
Site Update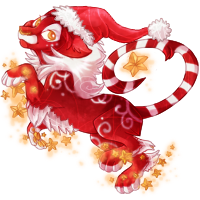 The Seasonal Shop has opened its doors and is inviting you in with the smell of freshly baked cookies!







The Seasonal Shop will be open through January 5, 2016 at 11:59 p.m., a full week (plus a little extra)!
You can adventure in the Holiday Lane until January 5th as well, giving you ample time to snag what you need from the area. :) We will also be adding a final batch of pets to the region tomorrow.

Time to cuddle up with your favorite furry companion and a blanket, because I'm about to tell you a Seasonal Shop bedtime story! :3







We have three new fauna friends who have journeyed from the arctic to join us!
The Ermine, Arctic Woolly Bear and Beluga Whale might be from a frigid climate, but they are sure to warm your pets' hearts.







Though, if you're like me, the quickest way to your heart might be through edible treats.
From the decadent Coquilles Saint Jacques to the romantic Love Pomegranate and sweet Springerle, you have quite a few tasty options to refuel your energy this holiday season.






If you need something, ahem, a bit stronger, we do have Rudolph's Elixir and a Jack Frost Shot on tap.







Whether you'd rather sleep away December, step outside in style, or do as many ice- and snow-related activities as possible, we've got a wardrobe for that!









The Holiday Pajama Trunk will ensure your HA is tucked in snugly, and even comes with bedtime snacks; the set includes cookie crumbs, a hat, nightstand, onesie pajamas, and slippers.









For something a little fancier, the Winter Glam Trunk includes a dress, gloves, jacket, necklace, and shoes.










If you want to step outside in something geared more toward the chillier elements, the Ice Skater Trunk might have what you're after. It includes a coat, hat, pants, scarf, ice skates, and actual ice!

You can preview all of the clothing pieces and accessories above via Preview Wardrobe.







Speaking of being active out in the elements, we have three new weaponry pieces that will help you conquer Adventure and help protect your holiday haul! The North Pole Wand, Enchanted Horseshoes, and Chimney Brick Shield will offer you various bonuses in speed, toughness, power, and elemental resistance. Check out their item database entries for full stat details.





If you'd rather have adventures at the Standing Stones, I have a gift from the sky--Heavenly Wings!
Make your pet appear as though it has come from on high with this Angel themed add-on! Using this item on your BC or HBC breeding instructs the artist to add some angelic edits to your offspring. Examples include halos, feathery wings, serene expressions, celestial sashes, harps.






Now, if your travels take you to the forums, we also have a couple new forum title/achievements for you to unlock! If you've listened to the mischevious voice in your head this year, you might get a Coal Filled Stocking, which unlocks the forum title "Naughty." However, if you have listened to your good shoulder angel throughout the year, you might get the Angelic Stocking, which unlocks the forum title "Everything Nice." NOTE: These have not yet been activated; an announcement will be made when they are working.







To add a little extra holiday cheer to your lair, we have three sprinkle-themed items.

The Glittering Gold Sprinkles will change your active pet into one of 6 exclusive colorations at random. I won't post them here in case you want to be surprised, but the options are: A Pony for Aymas Lackei, Peace on Earth Kitsera, Festive Reindeer Koaf, Baby Reindeer Palli, Peppermint Bark Poofle, Reindeer Idolia.

A dash of Red and White Sprinkles will turn your active pet into a coloration from Holiday Lane 2015 at random.

Stocking in the Trash for Treasure shop to help you out with your pet collections, we have the Silver Sprinkles. This item will transform your active pet into a random coloration from the 2015 Aymas Seasonal Shop.

Here is a small sampling of the 24 beautiful pets you will find stocking in the store: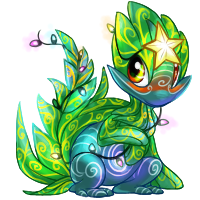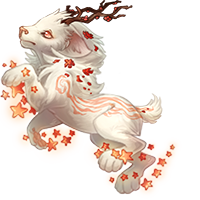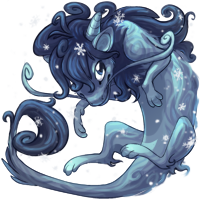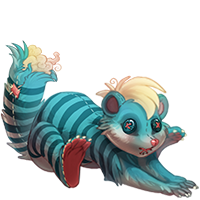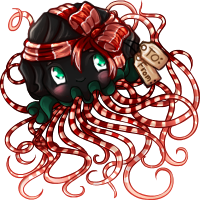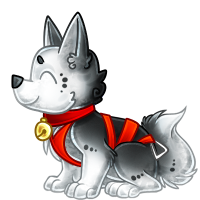 Brilliant job on the pets this year (and every year)! <3 Thank you for helping us keep the Aywapedia as incredible as it is!

If you're itching to create even more festive pets, you're in luck, since we have two custom-creating items for you!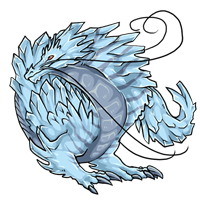 Returning from previous years are the Ice Rocks, which will allow you to create a Winter Soli shopkeeper custom with up to 30% edits. As always, you can also create the default shopkeeper image (depicted above) if you'd like a copy of it in your lair.
Click here to download the PSD.





And finally, we have the enchanted Magic Soot Potion, which will allow you to create one of the 2015 Holiday Shopkeepers with up to 30% edits. You met these critters last night, but here they are again!




Ugly Sweater Bumble PSD | Wrapped Up Linorm PSD | Holiday Tree Chromo PSD

We hope you like them! <3 As always, if you want copies of the default images above, you can use a Magic Soot Potion to upload them.
Click on the PSD text above to download their respective PSDs.





I think that just about does it, folks! I just have a few quick notes for you to keep in mind:

- Be sure to keep visiting the Advent Calendar throughout December! The Aymas Snowglobe will be openable soon; I'll make an announcement as soon as it is ready.

- Note that items/pets may take around 60 seconds to show up in your inventory/lair since you are "crafting" them with your Candy Canes and Snowflakes!

- If you encounter any problems with the Seasonal Shop or any of the items/pets, post a glitch thread and a staff member or Yasu will check it out to ensure our elves didn't booby-trap anything.







We hope you enjoy everything! <3

Thank you for celebrating another Aymas with us, and we wish you all a very happy holiday season online and off, no matter what you celebrate. :3





- Eri
Posted by Eri & -- (#17) on Mon Dec 28, 2015 8:39pm

---
Seasonal Shop Warning
Site Update



This is your standard reminder to NOT make any purchases in the Seasonal Shop while we are stocking it.

Items and pets can change price and/or function prior to the official opening of the shop, and we will NOT issue refunds for any premature purchases.

Thank you!

- Eri
Posted by Eri & -- (#17) on Mon Dec 28, 2015 7:29pm

---
Eggnog Artists Wanted
Site Update



The Eggnog Queue is rapidly inflating, meaning we need a lot more artists to work on it! If you're interested (especially if you have experience with the GCC Team or the breeding teams), please contact me with examples of your edits. If you have prior site team experience, please indicate that.

Lists are pairs of 5. Offspring are 30% edited and pay $15.
The deadline is 7 days. Artists are welcome to take double lists with a 10 day deadline (prepay is offered for this option - mention if interested). Double lists also include a bonus $25 if turned in before the 10 day deadline.




If you're a user and have submitted an eggnog, remember that you can edit the notes for the breeding to indicate five normal/non-rare hybrids you'd like your artist to select from.

Submissions with no breeding notes are given a random hybrid, and are eligible to receive a rare hybrid if extra lucky.

Submissions with a list that includes rare hybrids will be given a random normal hybrid, so be sure to make sure your lists contain all normal hybrids.
Posted by JAK (#15) on Mon Dec 28, 2015 2:05pm

---
HA Colouring - Vote!
Contests
--

Please select your vote.

Also don't forget to check out the post below this one for a mini-Aymas update =)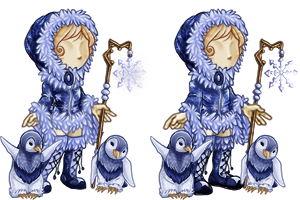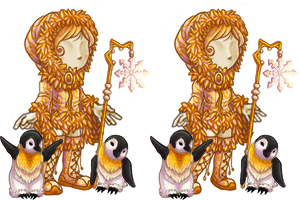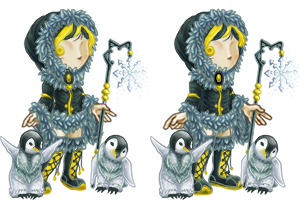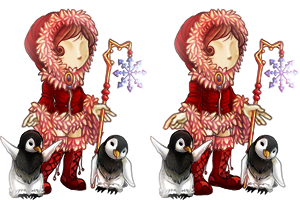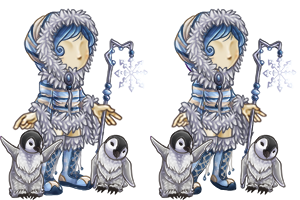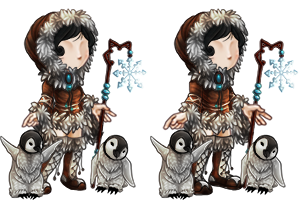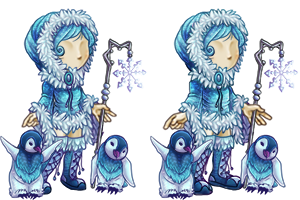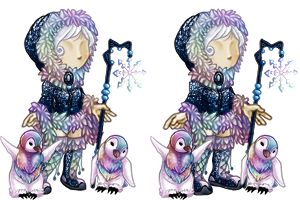 Posted by Eve (#2775) on Sun Dec 27, 2015 6:37pm

---
2015 Holiday Shopkeepers
Site Update
Evening, folks!





Our elves have been busying themselves behind the scenes, curling ribbon and taste-testing sweet treats while I fight with Internet connectivity issues. ;~;

Therefore, the Aymas Seasonal Shop will be opening tomorrow.--though you can get a sneak peek at some of the goodies on the Welcome Back page (or item database).

In the meantime, I'd like to share with you the 2015 Holiday Shopkeepers so that you can get a head start on coloring and playing around with the files! :3

Without further ado, I'd like to introduce...




... an ugly sweater Bumble, wrapped up Linorm, and holiday tree Chromo!
The custom creator that we'll be releasing for these cuties will allow for up to 30% edits.





Hope you enjoy the latest additions to our holiday shopkeeper family! <3

- Eri
Posted by Eri & -- (#17) on Sun Dec 27, 2015 6:32pm

---
Merry Christmas!
Site Update



Merry Christmas to those of you that celebrate this day! I hope you take a chance to spend time with your families and enjoy the nice weather (if you're getting some!).

As with many years, Aywas is celebrating Christmas with some bonus sales if there's anything last minute you seek - GP is 50% extra free and the USD shop is enjoying some discounting.

Have a lovely day and we'll look forward to seeing all of you after the holidays!
Posted by JAK (#15) on Fri Dec 25, 2015 7:46am

---
T4T: Two words we don't say enough
Items



Thank you.

As the submitter rightly said in their note when they submitted this, "We all have someone to say it to".

This item will stock in Trash for Treasure until January 21st so you have plenty of time to stock up on these for a little gesture that could mean the world to someone =)
Posted by Eve (#2775) on Mon Dec 21, 2015 12:37pm

---
Art Gallery
Contests
Art Gallery



The art gallery has been judged!
The theme was Advent Calendar* and we received many intriguing entries!

Here are our featured winners: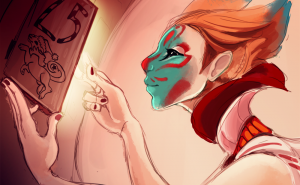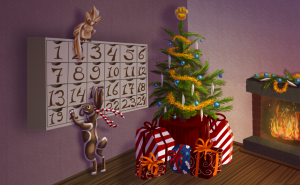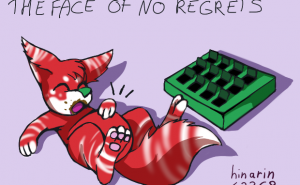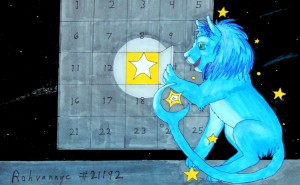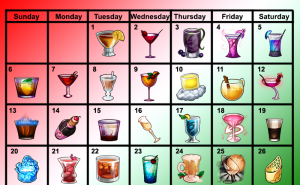 They won:






Congratulations!

The current theme is Aymas*!
Any medium is acceptable as long as it is Aywas-related as usual. c:
Official Aywas stock is permitted for this theme.

Good luck!

Some new themes have also been announced!

December 27th - January 2nd: New Year Celebration*
January 3rd - January 9th: Lazy Morning
January 10th - January 16th: Rogue's Zapping
January 17th - January 23rd: Winter*
January 24th - January 30th: Plushie*

If you ever want to submit an Art Gallery theme idea, we're always taking suggestions here.
Thank you!

- Eri
Posted by Eri & -- (#17) on Sun Dec 20, 2015 10:58pm

---
Fresh Fallen Snow -- and Pets!
Pets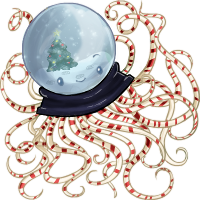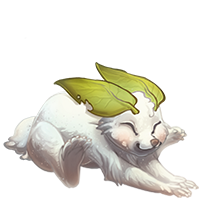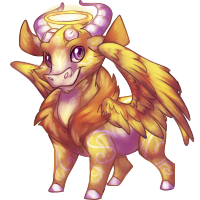 The smell of mistletoe, peppermint cocoa, and snow is in the air!
A fresh batch of 30 pets has been unleashed into Holiday Lane. :3





Good luck finding them all!

- Eri
Posted by Eri & -- (#17) on Sun Dec 20, 2015 10:43pm

---