Recent News
Search Options ►
Custom Things
Site Update





I want to start this news post with an apology.

A couple of months ago things really started to get on top of me, and due to that my work for Aywas suffered - and soon that started to get on top of me too. I fell behind at an alarming rate, and the further I fell the harder it was to climb right back on top... and it escalated so quickly.

What I should have told people about six weeks ago was that I was working through the queues but saving them up to accept them in one big blow. This was because I have a bad habit of checking queues I've already done for the pets I've sent back, and I'd end up in a cycle where maybe 5 queues ran nicely and everything else... well, I believe someone mentioned March?




Anyway, a lot of boring text you don't want to read later... I finally got to the end of the alphabet and ran the queues! That was the mass exodus of customs you witnessed tonight. In all I believe just over 1000 customs were accepted, leaving approximately 150 to go.

I know that people will wonder why I had custom creation temporarily locked if I'm so much closer to catching up - and the answer is that which I do those 150 the queue could easily double in size because people have seen pets coming back and will submit more customs. Which is great! I love seeing your customs - but I need to get things a little more under my belt to feel comfortable and confident in myself that I won't let you all down again.

It's not an easy decision to make, but I know that people have several times suggested if it gets to this stage that this is the preferred action, rather than seeing the queues languish. I left it far too late, but I hope those same people that encouraged this can understand doing it now, too.


Custom Creation will return Monday 12th September.


Taking this time will help me get back on my feet to hopefully work better, faster and smarter than I have been, and be the admin that you all deserve and certainly haven't been getting.

So again I apologise - I don't expect forgiveness, I've been a source of frustration for so many of you, and rightly so, and I accept that responsibility with the hope we can all move forward together to a bigger and brighter future.





Crystal Check will still be active - and I whole-heartedly encourage that you keep accessing it and getting help from my two lovely ladies - after all, it means when the queues are open again you'll be able to dive straight in with the right item, and a shiny link to prove it's percentage!


Closing the queues also allows me to make some changes that have been in line for a long time, and allows you the time to plan how you want to move forward too. I will leave that new chunk of text until the weekend so I don't overload you too much - and I promise a lot of it is good news!
Posted by Eve (#2775) on Mon Sep 5, 2016 10:29pm

---
Custom Madness
Site Update



I am sure that some of you may have noticed the ability to create custom pets redirects you to your current queue, this is temporary and should not last too long. You can expect a news post regarding this shortly, from our Customs Admin, Eve.
Posted by 🐼Kaiyo🐼 (#489) on Mon Sep 5, 2016 8:11pm

---
A Late Update!
Site Update



This week's winner (a day late) is moyaofthemist (#53849)! They won a Blue Species Crystal + 1SP!




Don't forget to read their entry before submitting yours!


Entries for next week must be in by September 11th at 6pm AST.

Updates, chat, the ping group, and the prize for next week can be found in the Story Game thread!
Story Game rules and info can be found in the Knowledge Base.
Posted by Rudy (#4485) on Mon Sep 5, 2016 2:26pm

---
Monthly Customs Game
Site Update



It's time to give away nine free customs designed during August under the theme of Magical!

To play the free custom game, please include the phrase "CUSTOM #__" in your news comment. For example, if you want Custom 1, please comment "CUSTOM #1."

Don't lose out on a chance to win one of these customs by voting incorrectly!

Custom One = bad.
Custom1 = bad.
Custom#1 = bad.
Custom #1 = good!
I love custom #1! = good!

Here we go!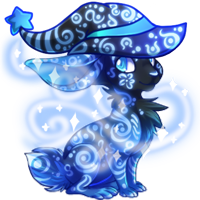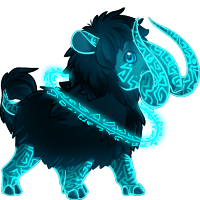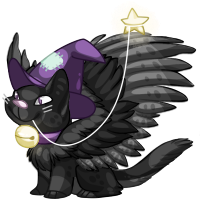 1................................................2................................................3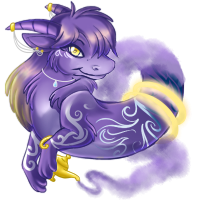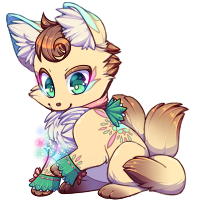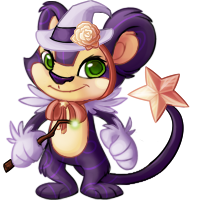 4................................................5................................................6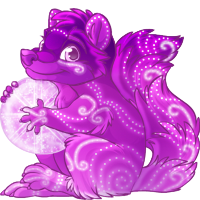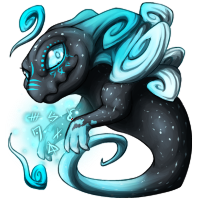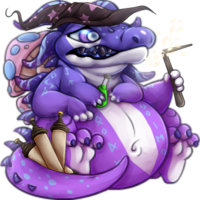 7................................................8................................................9


Please contact Kousei (#25044) for your prize if you designed one of these customs!

You have until September 19th at 11:59 p.m. to get your vote in!
Posted by Lacia (#25044) on Mon Sep 5, 2016 12:38pm

---
Alcohol, or no alochol?
Items



It seems someone got into the vodka and replaced it with water so I wouldn't notice - rendering these delightful drinks non-alocholic!

I've whipped up a new batch, so anyone with unused drinks should be fine now - and I'll ask Yasu if there's anything we can do about the drinks people have already used, but it might be that you'll have to wait until next weekend to sample their apple-y delight.

I apologise for the inconvenience of this, and heartily recommend you check out the garganchuan post below!
Posted by Eve (#2775) on Fri Sep 2, 2016 5:39am

---
Welcome to September!
Site Update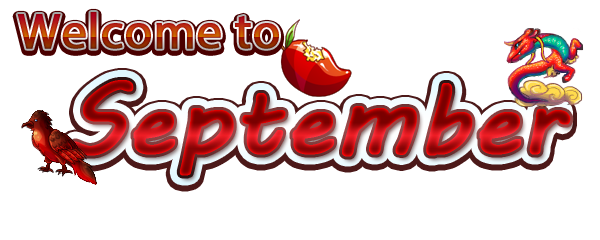 Welcome to September! --with just a dash of spooky! ;D
Schools are back in session and the temperature is starting to calm down a little! (At least in my part of the world.)

This post is going to be ridiculously long, so try to make sure you check everything out!
We'll start off with the new monthly pets!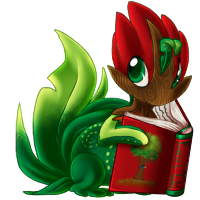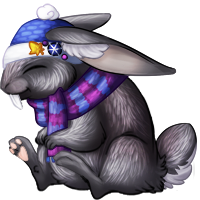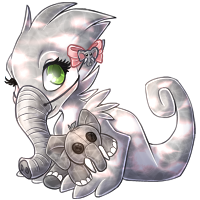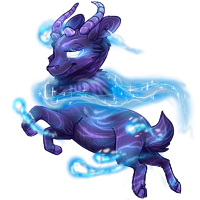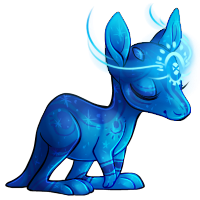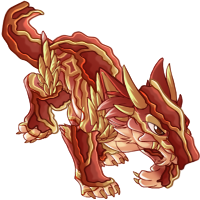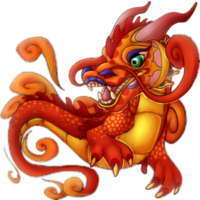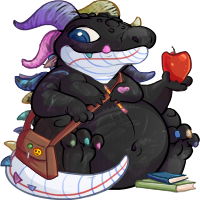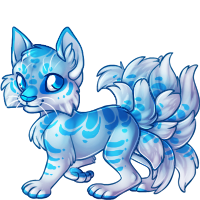 The BP pets look like they're ready for a party!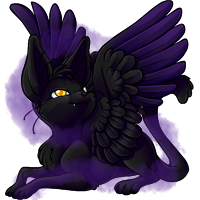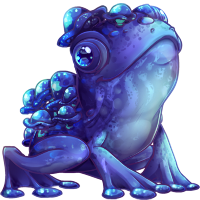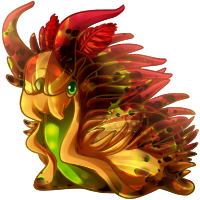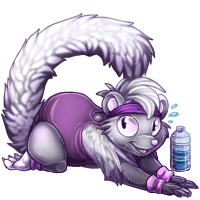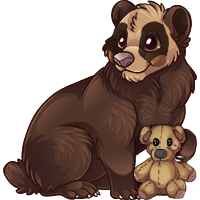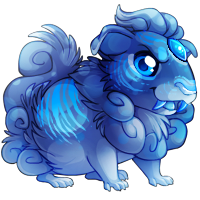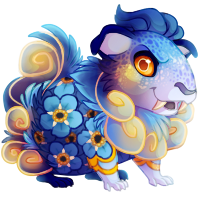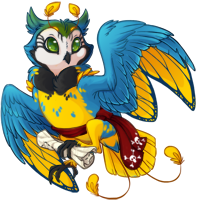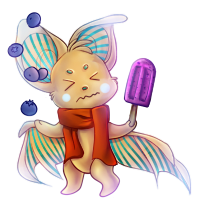 If you colored one of these pets, please contact Kousei (#25044) for your payment!
Make sure to include your PayPal address if you are opting for the USD option.
We will also be collecting pet PSDs directly from the thread, so please make sure you keep the links active for two weeks (at least until mid-September) so we have time to snag 'em!





If you would like to try your luck, this month's potion is a Cornucopia in honor of Demeter! We know that right now the potion has a white background, but we are working on getting that fixed!






In honor of the first days of school this month's Premium Item is the Teacher's "Pet", a nice fresh Appletini! It gives your pet 5 alcohol points and regens weekly, so you can always have a refreshing drink on the weekends! ;D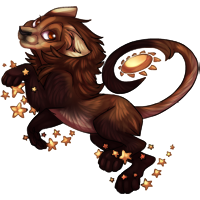 The Birthday Lunaris is here! For the month of September we have the Bear Lunaris!


Don't forget to check out the birthday link to claim your gift from Aywas on your big day! Need to change your birthday? Click here!






The new monthly contests have been announced!

October Monthly Pets - BP Shop: Enter
October Monthly Pets - GP Shop: Enter
October Monthly Customs - Dragons: Enter


Good luck with your entries!






Coding Corner
A monthly update from behind the scenes!

-I know I promised an update on NaNo: We are working on collecting the prizes, and we're looking for some awesome things to make up for how long it has taken!
-Store recode is in the works.
-Wardrobe is getting an update.
-Halloween Prep.
-Breeding Panel updates.


This month's Jeweled Bases are created by Lassie (#71)!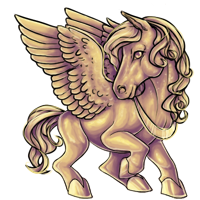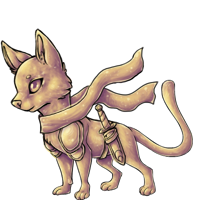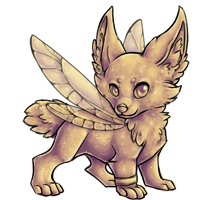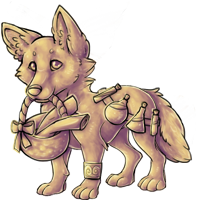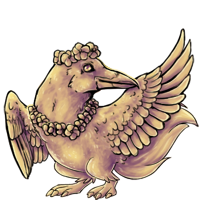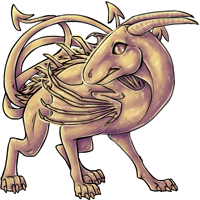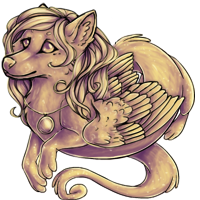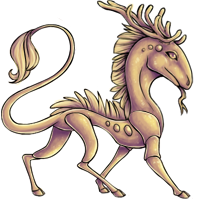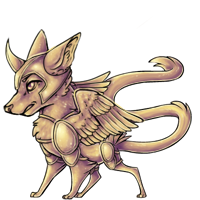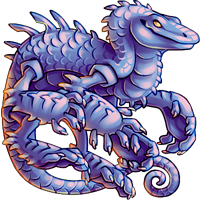 We have a brand new Rock Custom Crystal base that has bounced onto the scene!







We would also like to take this time to welcome the new Ganchuan!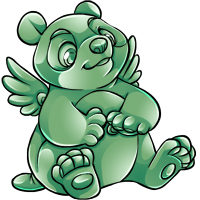 To celebrate the newest member to the Raw Family we are hosting a Color a Ganchuan contest! You have one week to get your submissions in for the site coloration! You will have until tonight at 11:59pm to submit any last Flubelles!
The Ganchuan will remain until December 15th, 2016 at 11:59pm AST. We are giving them an extra 15 days because releasing so many things on the 1st is overwhelming. All future Raw pets will now follow this cycle.








Wait, is that a Bronze Trinket Box?! Why, yes it is! We have finally dug up a beautiful bronze box, which can be used to create a Trinket Species of 30% edits or under! You can find them stocking in the USD Shop alongside the others.

Why choose now to release this, you ask?
To welcome the new Soluss!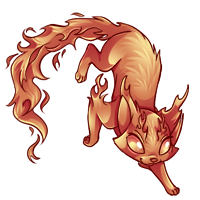 This fiery kitty is a new addition to the Trinket Genus family, and to help them settle into their new homes we are opening a contest to add some new edits to the Edit Repository! Interested? Come check it out!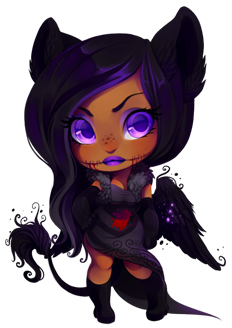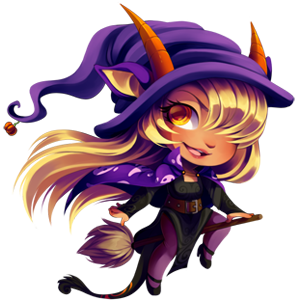 Ugh, it is still far too hot out here for me, how long until the leaves begin falling....?
~~~
There, there, Minerva, let me handle it for now! I am sure that everyone is looking forward to the yearly Halloween festivities that happen in October, but we have a lot of preparations! Minerva has been working on her Garden and cleaning her Cauldron all year, but we need your help to get it all up and running! So, what do you say? Interested~?

Want to design pets specifically for Adventure, Maze, Shops, and Potions? Enter Here
Want to design pets that may end up in the Cauldron, Adventure, Maze, Shops, and Potions? Enter Here
Want to design some fancy clothes? Enter Here
Want to draw an awesome Halloween Dungeon Background for a new maze? Enter here







Now onto the newest USD SCCs! These SCCs will be available until January 1st!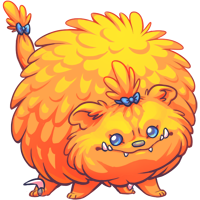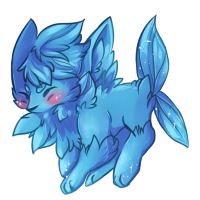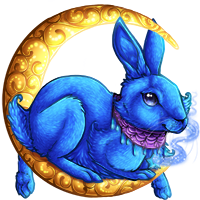 ----------------------------------

---------------------------------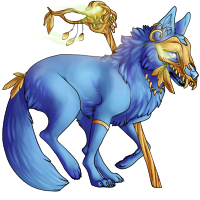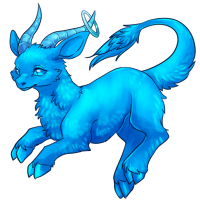 ----------------------------




For the last bit of information, our sales! Do not forget every sale ends tomorrow!











But, to spice it up, we are stocking something special in the USD shop for 1 day!
A user suggested putting PBC in the USD shop to help out some of the lower platinum queues! So, until Friday at 11:59pm, when the sales end, you can purchase a Platinum Package or a Platinum Talisman Package from the USD Shop!






Payments for everything will be sent out shortly!

Note! I forgot to mention that you can find the Ganchuan and Soluss 400x400 PSDs through the Genus guide by clicking their image. It takes you to their main page, and under alternate lines we have included the larger linesets. We are going to slowly begin releasing the 400x400 psd's for all species that we have on file, so keep your eyes open! (some of the original 400x400s were unfortunately lost, so we are trying to track them down)
Posted by 🐼Kaiyo🐼 (#489) on Thu Sep 1, 2016 9:09pm

---
T4T: I put on my Wi- Let's not go there...
Comics



But you SHOULD go down to Trash for Treasure to pick up this lovely unisex Wizard's Cloak for your Human Avatar!

It will be in stock until September 21st - don't miss it!
Posted by Eve (#2775) on Thu Sep 1, 2016 1:53pm

---
Monthly HA Contest Returns!
Contests



Good golly gosh - welcome to September!


It looks like August completely left me behind and there's so much to get the ball rolling on,
so lets get started with some vastly overdue stats!

The last HA sets earned the following:
GP Set: 94 GP per artist
BP Set: 34,700,000 BP per artist
Premium Set: 1,590 PP per artist







Hopefully after a long break you're looking to get in on the action and bring some infectious excitement to the contest!

The basing contest is open and waiting for entries!
Head here to submit your design.


Your set can be any theme you choose, but don't forget this will be released during October so I'm sure something spooky is sure to score you some points with voters.

I can't wait to see what you all come up with!
Posted by Eve (#2775) on Thu Sep 1, 2016 12:27pm

---
Goodbye August!
Site Update
Welcome to the end of the month!





Kids are beginning to head back to school, parents are rejoicing, and teachers are already missing their weekends. Within the next few days we will have our September Monthly Post, however before then there is a few matters I would like to touch base on!






First, in celebration of our random sales we are putting some very old items into the USD Shop. As with the others, these items will remain until Friday Night! So if you have always wanted a Mini Fridge or a Magic Chemistry set, now is the time to grab one up!

The second point is our USD SCC Makers will be retiring along with the September Monthly News post. So this is your last time to collect them! To help refresh your memories, these are the SCC's currently available!



------------------

---------------------


------------------

--------------------


----------------------

-----------------------


-------------------------

-------------------------


----------------------

--------------------------------





The SCC Makers will remain active but will no longer be obtainable through the USD Shop! So make sure you pick up yours today!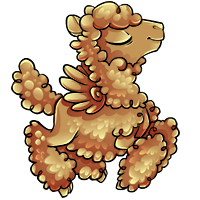 I also forgot to mention that the Flubelle will be retiring with the Monthly News post, so make sure all of your Raws are submitted before 11:59pm on the 1st!

For more information about Raw Genera visit the Knowledge Base!
Posted by 🐼Kaiyo🐼 (#489) on Wed Aug 31, 2016 2:23pm

---
A New Raffle has Started!
Items
A new raffle has begun
Blue Trinket Box

Ticket Price: 1
Max Tickets: Unlimited

There is a new Raffle started for Raffle Crystals!

Trivia has Updated
Here is last weeks answers!
-With what event was the "Fireball" breeding add-on introduced?
Dragon's Canyon
-Which pet is "known for their hot touch"?
Hotfoot Lacer
-When did Flaming Apples fall from the Phoenix Tree?
September 2013
-Which energy item states "Is it hot in here, or is it just you? Tss. +5 energy"?
Hot Sauce
-Which old NPC may throw a fireball at you if you poke him?
Kaz
-What is not a Fissures magic landmark?
Firelit Caverns
-What item is needed to craft an Essence of Revamp potion?
Magma Crystal
-What custom item would you need to create a 10% edited Bumble?
Bronze Custom Orb
-How many pets are available in the Molten Potion?
19
-Which item cannot be found while exploring the Fissures?
Jar of Lava
-- Chibi #124
Posted by (chibi; see profile) (#124) on Tue Aug 30, 2016 9:42pm

---