Recent News
Search Options ►
Story Time!
Site Update



I am pleased to announce that
Story Game
will be returning as one of the regular weekly games!
Some of you may be asking, "What is Story Game?"
Story Game is a story in which users will help create the adventure! When a new story starts, there will be a brief introduction added to the main Story Game page. Users will have the entire week to submit a new section to the story that follows along with each previous winning entry. Each week, a winner will be chosen, their entry will appear on the Story Game page, and they will receive a random prize chosen by the Story Mod!
Speaking of prizes...
Story Game prizes will not be announced until a winner is chosen. However, since this is the very first week of Story Game being revived, I would like to offer a sneak peek and let everyone know that the first winner will receive a..


Hybrid Custom Crystal
What better way to quell that Fetail addiction?
Story Game will officially begin on
April 17th, 2016!
The first winner will be drawn on April 24th, 2016.
More detailed information about Story Game can be found in the
Knowledge Base
article!
If there is anything you might like to see added to the KB article, you can PM me with your ideas!
Don't forget to read all of the news posts below! They have important updates about the
Art Gallery, Fetail, Castaway Canyon, Easter Contests, Adventure, and Teos!
- Rudy (#4485)
Posted by 🎁❄Kaiyo❄⛄ (#489) on Fri Apr 15, 2016 6:30pm

---
Art Gallery
Contests



The art gallery has been judged, albeit later than planned!
Unfortunately I must confess that I forgot I was now doing this, and Monday passed me by with nary a glance. I apologise and will strive to keep this on time from now on.
I won't extend the time as there's still a little over a week for entries =)

The theme was Wibbit and we didn't receive a lot of love for these amazing amphibians, but the two entries we did get are fantastic: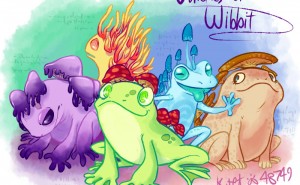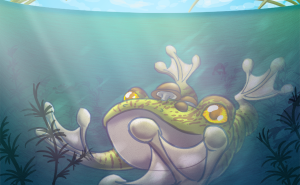 They won:






Congratulations!

The current theme is Cut Throat Cooking!
Official Aywas stock is not permitted for this theme.

Showcase this odd but exciting theme with any medium your heart desires, just keep it Aywas-related. <3


Good luck!


Upcoming themes:

April 25th - May 8th: Aywas Coffee Shop
May 9th - May 22nd - Aywas In Bloom*
May 23rd - June 6th - Aywas Fashion Show

If you ever want to submit an Art Gallery theme idea, we're always taking suggestions here.

Also check out some hybrid news and contests below!
Posted by Eve (#2775) on Fri Apr 15, 2016 2:08pm

---
That's a funny looking hybrid!
Site Update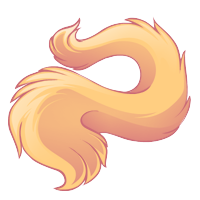 So, who thought the Fetail was a funny joke for April Fool's? We noticed that you seem to really like the Fetail, so we decided to go the way of your suggestions and keep both the joke hybrid and produce a real hybrid.






When you breed a Teo x Faux with a breeding coin, you will receive a Fetail! You can also ask for a Fetail using the Hybrid Genetics Kit with any Breeding Coin breeding.

When you breed a Teo x Faux with a special rare breeding item (like the Emaias and Alidaes have their own item), you will receive the real rare hybrid!

That way, everyone is happy :)






But first, we'll have a contest! Do you have a cool idea for the actual rare hybrid for the Teo and Faux? Come join our contest! Entries may be posted until April 23, 2016 at 11:59 PM.






You have about four hours left to get Mystery Box tickets! Remember, one ticket comes free with every purchase of $5 or more, until 11:59 PM tonight. If you want one, snag one!
Posted by JAK (#15) on Thu Apr 14, 2016 7:58pm

---
Castaway Canyon is here!
Site Update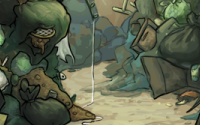 In the depths of massive landfills servicing all of Ay, there lies a place where you can visit, if you can tolerate the stench... it's called Castaway Canyon, and a host of creatures have made this dump their home.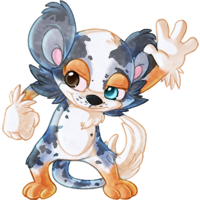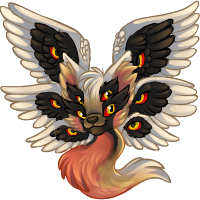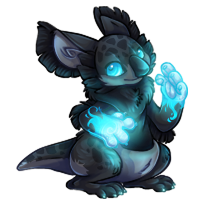 Swarms of Token pets can be found lurking in between garbage heaps in Castaway Canyon, making this the first adventure area where you can seek out pets like Itoa, Serafex, and the brand new Alaroos!

Sixty-one new pets have been uncovered in this strange new land, so you'll be quite busy trying to pick them all up... but worry not! This isn't a seasonal location, it's permanent, so collect them at your leisure.

If you submitted pets to our Castaway Canyon thread that were not accepted, you may use your designs for anything you please now!








Most of the items you can find are... well... trash. I mean, what did you expect to find in a trash heap? Gold?

Well, maybe someone can turn that trash into treasure...





Have you ever wanted a Rusted Breeding Coin? The Museum has a brand new collection for Castaway Canyon. If you collect all ten items listed, you'll have yourself a shiny--er... well, a breeding coin, at least. It might not really be shiny...





Do you see all these Garbage Bags lying around? Well, one man's trash is another man's treasure, right? If you open a Garbage Bag you'll find 1-3 random r1-r100 items. Who knows what you could find, right? Maybe it won't be total trash!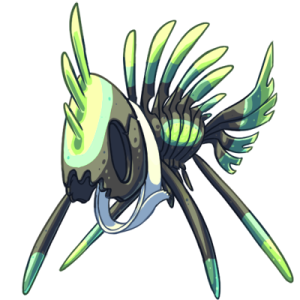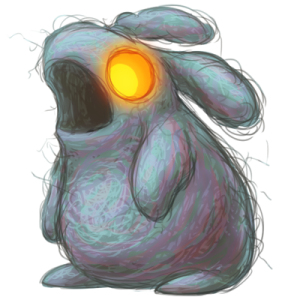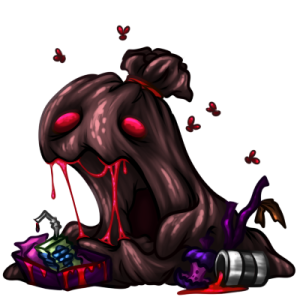 Do you like collecting monsters? There are ten new monsters showing up in the Castaway Canyon! Everyone wants their own Toxic Trashbabby right?






HEY! Look at this! A new lineart has peeked its head in from the Castaway Canyon! The Simii has been needing a bit of a facelift, so here's where you're going to take a little vote...

Which do you want to be the official lineart for the Simii: #Old or #New?

Leave your vote in the comments below!








That's... that's a Moldy Sandwich.. an Empty Water Bottle... a Pizza Box... wait! WAIT! Are your pets keeping these pieces of trash as Fauna?!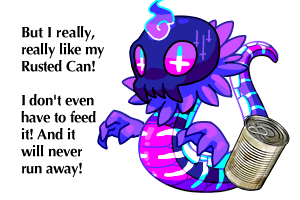 ... Well, I guess if your pets have the kinds of inclinations that my Snoodle does, maybe they'll find that appealing. But honestly, maybe I should try to get him a REAL fauna...









~Beep Boop~

Slashbot (#3) here, we were also so excited to hear that Castaway Canyon was being released that we worked with UmberFluffyDee (#8) to create a new Trash Species!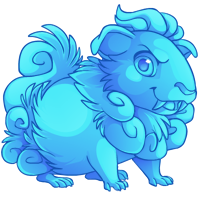 The Cavishi is a new permanent member of the Token Genus family, able to be made with any of the Trash Shop Tokens. If you're interested in coloring a Cavishi, come visit the Cavishi Submissions Thread, we need some of these angry potatoes running around Castaway Canyon!


~Beep~


That is it for this Slashbot's interruption, keep an eye out for more upcoming features, and another special shoutout to UmberFluffyDee (#8) for bringing such a fluffy beast to life!


Last but not least, let's be sure to thank all the people who contributed to the Castaway Canyon! All the pet designers, item makers, monster makers, and our background artist - you've done a fantastic job and we put together a cool new area. Go and enjoy it!

(And don't forget to vote for the Simii - #OLD or #NEW!)
Posted by JAK (#15) on Thu Apr 14, 2016 2:15pm

---
Easters End
Site Update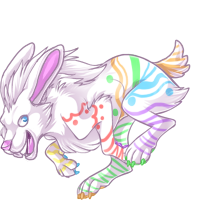 Time to wrap up Easter! So, how about we finalize the winners for all of the contests?








Since there is so many the winners, names all link to their entries so everyone can enjoy them!

Easter Storytime
1st place: Marjo (#5741)
2nd place: Bulbasaur (Pdw) (#36114)
3rd place: Admiral (#55523)
~~~~~~~~~~~~
Aywas Virtual Egg Coloring Contest
Most Artistic:
1st place: jaeliryn kaeri (#458)
2nd place: Bayleef (Tobylover) (#24557)
3rd place: Madara (#70796)

Most Original:
1nd place: Aza + Ender [LL's!] (#42131)
2nd place: Pachirisu (Teilchen) (#34278)
3rd place: Cosmos (#25837)

Most Colorful:
1st place: Loveless (#19023)
2nd place: Zeodyme (#13865)
3rd place: *JACKAL* (#34396)

Aywas-related:
1st place: Pepperly (#10340)
2nd place: Kanarichan (#54072)
3rd place: Tin & Bloo (#9)

~~~~~~~~~~~~
Color an Egg: Paper Edition
Most Detailed
1st place: kemp (#33337)
2nd place: Shawnee (#10597)
3rd place: flightless (#729)
Most Creative
1st place: Tat (#1694)
2nd place: ★Nilaa★ (#5880)
3rd place: shiya (#32813)

Most Colorful
1st place: Larka26 (#24846)
2nd place: bd84 (#2783)
3rd place: Arkonsel (#388)

~~~~~~~~~~~~
Dye an Aywas Egg
Most Detailed
1st place: Mad Hatter (#10278)
2nd place: Ivory Ebena (#43812)
3rd place: chloe-k <3 Squirtle (#45288)

Most Creative
1st place: Cornflower (#6750)
2nd place: ❥❥Delle❥❥ (#96)
3rd place: Kandria (#293)

And we have two honorable mentions, who actually placed in 2 contests, however we felt it wouldn't be fair so we put them in the contest they would have ranked highest in. These users will win a special prize on top of their other wins.
Pachirisu (Teilchen) (#34278)
Tat (#1694)


Congratualtions to the winners, prizes will be sent out shortly!









For the final wrap up, everything will close tonight at midnight. The Easter Field will stop allowing you to drop eggs in, and the Seasonal Shop will be emptied, so make sure you spend those points! The Easter Pets hiding in Adventure are also going to be leaving if not tonight then really soon, so make sure you grab them up!
We hope that you enjoyed the Easter Event, and new Alt Vion!!

*Payments for the Easter Submissions should have all gone out today*

Edit: Added the links to the story contest, not sure why those vanished. Also we are aware the Easter Field did not close as planned, so please continue to enjoy it until it does close!




Since this post is a little long I also want to remind everyone that the Mystery Box is open, there will be Mayday Teos (applications open up on April 16th), and there was also some exciting news about Adventure, so make sure you read the previous news posts!
Posted by 🎁❄Kaiyo❄⛄ (#489) on Wed Apr 13, 2016 10:20pm

---
Adventure Updates Round 2!
Comics







As noted in an earlier news post, the default Hidden Item skills weren't correctly working for some of the more recent genus. I am happy to report that all genus should now have an assigned default Hidden Item Skill! As stated before, this correction applies retroactively to all existing pets.

This isn't the only update!






We have officially revamped the EXP regarding adventure battles. We changed not only the EXP required to level, but also the EXP earned per battle. While it will still take you time to level up your pets if they're high level, it should no longer be so intense as to discourage players from attempting to level up the pets they desire. Hopefully adventure can be a little more fun to play with now! :D

Of course, this is not the end of our Adventure work and fixes, but I hope you guys enjoy these updates as much as the coder and I do! If you encounter any problems, please head over to this thread and let us know!

That's all for now! Please be sure to check out the news post below regarding Mayday Teos, Mystery Box tickets, Alidae and Emaia Seeds, and more!
Posted by Hiiro (#755) on Wed Apr 13, 2016 6:53pm

---
Out with the old, in with the new
Site Update





Do you remember the SCCs placed in the USD Shop? It's about time to swap them out for some new ones so if you'd like to have an SCC in the USD shop, you have one week to post your submission on the thread :)

We'll be going through the existing SCCs and paying out any remaining royalties, then removing them on April 20th for the new ones. But we definitely need some new ones first, so have fun making them!

Oh yeah, and if you want a last minute one, go grab it!








Did you miss the bonus items that were up for sale? We've popped them back in until April 14th 11:59 PM so you have about a day and a half to grab them if you meant to.

But what if you need some bonus credit to snag one before they're gone?







Who misses the Mystery Box? It's about time for the tickets to return, so here they are! If you don't remember what Mystery Box tickets are, they allow you to pull a random item out of the Mystery Box and one ticket comes free with every purchase of $5.00.

The Mystery Box tickets will be available until April 14th at 11:59 PM. They'll be funding the first step toward...








Mayday Teos!

If you're thinking about making MayDay Teos, applications for those will open on April 16th for set approval, so now's a great time to get started on sketches and concepts! All sets will be due by May 28th so be sure to plan your schedules around those dates if you want to participate.







We have decided to limit Paintbrush redemptions to $200 a week per individual user. Please be sure to space your large paintbrush redemptions out from now on!
Posted by JAK (#15) on Wed Apr 13, 2016 12:19pm

---
A Couple of Custom Updates
Site Update



Just a quick note: For the remainder of the month I will PM users whose Frozen Clover Necklace or Crystal Crystalis submissions are over their edit amount, so they can give me a design that fits the specifications and not lose their successful custom roll.

However, please be aware that From May 1st I will no longer offer this, and will reject as them, as before.






I'd also like to take this opportunity to remind you that to ensure this isn't a problem you encounter, that the Crystal Check is still running nicely with the checks taking no more than a week to return =) To ensure this fantastic turnaround continues, Kandria (#293) will be officially joining the team as of today!
Posted by Eve (#2775) on Tue Apr 12, 2016 9:32pm

---
A New Raffle has Started!
Items
A new raffle has begun
Metal Takeout Box

Ticket Price: 1
Max Tickets: Unlimited

There is a new Raffle started for Raffle Crystals!

Trivia has Updated
Here is last weeks answers!
This item allows you to choose your one desired artist for your Painted Lesser/Metal Breeding Coin breeding:
Greater Painted Pen
What is the max percentage of edits you can have in a Dragon Lotus breeding?
30%
Which of the following pair will NOT work with the Rusted Breeding Coin?
Simii x Alaroo
To breed hybrids or rare genera with a Painted Metal/Lesser Breeding Coin, you would need to attach this add-on to your breeding:
Painted Gold
How long does it take for a Platinum Breeding Pendant to regenerate?
Three months
Which of these add-ons does NOT allow you to add a third parent into your breeding?
Hybrid DNA
Where must you go in order to breed two pets together?
The Standing Stones
Delicious Eggnog has a _% chance that your pet will enter into a randomly paired breeding with "another pet who drinks too much eggnog!"
10
A Blind Date offspring will be _% edited:
30
What does a Chocolate Breeding Coin do?
Restores 10 points of Hunger
Posted by 🎁❄Kaiyo❄⛄ (#489) on Mon Apr 11, 2016 6:46pm

---
Raffle #111 has ended
Items
Congratulations
Jeweled Hybrid Crystal

singingbadger (#30385) is the winner of the raffle and won the item Jeweled Hybrid Crystal!
singingbadger (#30385) brought 18 tickets, spending 18 Raffle Crystal!
Posted by 🎁❄Kaiyo❄⛄ (#489) on Mon Apr 11, 2016 6:42pm

---