Recent News
Search Options ►
A New Raffle has Started!
Items
Raffle Crystals - A Change







Some changes have come to the Raffle Crystal game. We are now going to allow you to collect Raffle Crystals to use as tickets on raffles such as the below, which will be our first raffle on this new system!

You will be permitted to collect and save your crystals for the raffle prizes that interest you from week to week. Be warned, though! At the three month point, we will delete any raffle crystals that are sitting in inventories to start all over again with them. This means the next Raffle Crystal clearance will be July 1st.

In the meantime, enjoy collecting Raffle Crystals and save them for the prizes you love the most! Just be sure to use them before July 1st!



A new raffle has begun
Design Ticket

Ticket Price: 1
Max Tickets: Unlimited
Now, you might be wondering, what about the previous raffle crystal activity, for the Glittering Skull? Well, we've decided to award four winners the prize! Here are the winners:
Niluna #70713, TheLuckChild #1137, Kanpii #41138, Shadica #13212
Congratulations to the winners!
Posted by JAK (#15) on Mon Mar 28, 2016 10:42pm

---
Trivia
Site Update


The trivia has been updated!
Last week's questions and answers revealed!
Which of the following pets could be found in the BP Shop in 2011?
New Year Drylis

This delicious food regenerates once a week:
Rainbow Cake

What was the January 2014 Monthly Custom Theme?
Hot Tea

Which two pets must you breed in order to make the hybrid Yetius?
Ryba x Orimi

Which NPC runs the GP shop?
Chaos

Which retired museum collection required a Nivain Plush?
Plush Series 5

How many Spheres do you need in order to unlock Rogue's Zapping?
9

This special egg will allow you to create a 30% edited Sevryn:
Bronze Egg

The following is not an Uncommon pet genus:
Yena

Which area of Adventure can the monster Bluescale Wyrm be found?
Scrublands

How many questions will you get correct this week?
Good luck!

Expect a news post later on with the Raffle crystal winners!
Posted by 🎁❄Kaiyo❄⛄ (#489) on Mon Mar 28, 2016 3:04pm

---
Sketchy Stuff
Site Update




The Sketch Breeding queue is starting to feel a little lonely lately, so we've diversified the items made available in the USD Shop to encourage some assignments for the team's artists!







Aside from the release of a new talisman, there are three new package items that allow you to purchase a Sketch BC with its add-on items right off the bat. You can still get them in the BP Shop if you prefer using BP, but more options are always good!





The Sketch Artist Ticket has been updated to allow you to select a minimum of three artists for your breedings. Bear in mind that Cerine and Nui are no longer on the team, so please don't select them when ticketing!

You can still exclude two artists from your sketch breedings for free as normal!

Enjoy!
Posted by JAK (#15) on Mon Mar 28, 2016 12:09am

---
HA Colouring - Vote!
Contests
Please select your vote.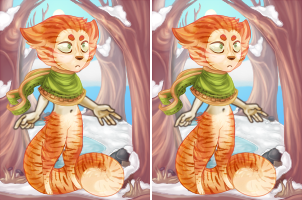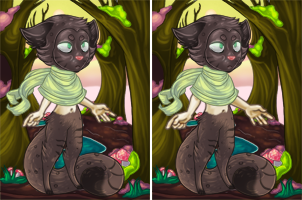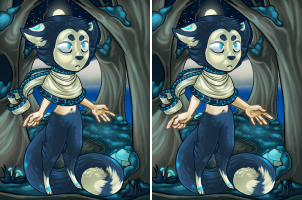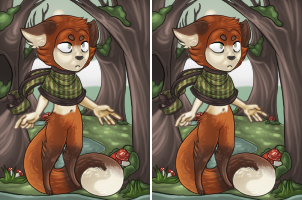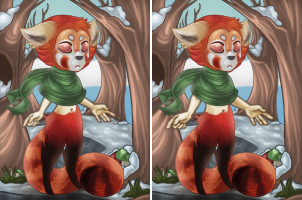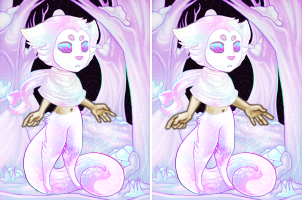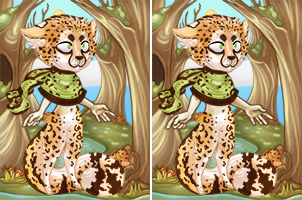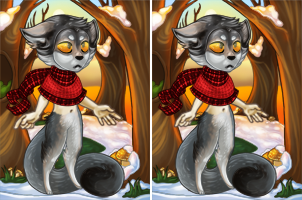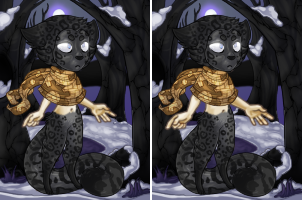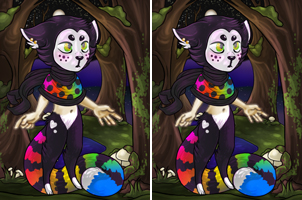 Posted by Eve (#2775) on Sat Mar 26, 2016 10:08pm

---
Snoodles are coming!
Site Update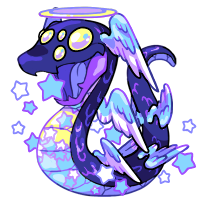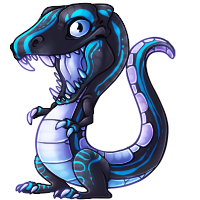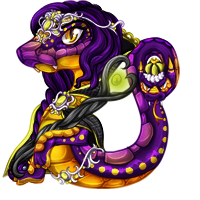 The Snoodle Box is going to open...

Monday, March 28th
12:00 PM Aywas time

Hope you're ready for some noodley fun! They're a little jumbled up in the box right now, so if you've been peeking, you might need to flip through the pages to find the ones you liked before :)
Posted by JAK (#15) on Sat Mar 26, 2016 12:25pm

---
Hop to it!
Site Update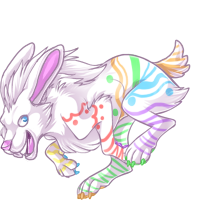 The Easter Garu has decided it is time to share his Eggs!
The Egg Field is now open!

The link to the Egg Field has replaced the Holiday Tree under the Community Tab.

For those of you who are new to the Easter Festivities on Aywas, the Easter Field is a simple give and take sort of game. You put an item or a pet (don't worry, there are airholes) into an egg, and place it in the field, then you are permitted to take an egg left by another user!

You may withdraw one egg every 10 minutes, but you may deposit as many as you like. There is a timer that will show up telling you when you can withdraw your next egg, but only after you deposit another egg.

Every year the staff throws in some special goodies, and you can bet that this year will be no different! Myself and the other staffers will be sneaking special goodies into the eggs throughout the event, so good luck!

HTML has been tested and works properly, however please remember to only send images and messages that are acceptable per the TOS. Should you pick up an egg that violates this, report it to any moderator and we can look into the egg field history and find whoever sent it.








We've also decided to add a few more contests! I hope you're not burned out yet, these ones are more site specific to help with the Easter Event. We are aiming to host the main festivities April 2nd, providing there are no unforeseen hiccups.

Are you interested in designing some items for Easter? We need spring items, ranging from Fauna to Energy Food and everything in between. Come and give it a shot in the Easter Item Submissions Thread.

If you're looking to get a bit fancier, we are also on the lookout for Easter HA Submissions!
These do not have to be full sets, so if you would like to enter a single item go ahead! If you do submit a set, please include a trunk!



Make sure to check out the Easter Chatter Thread for the other contests and a chance at random prizes!




Make sure to check out the post below! Alcohol points should be working properly now!
Posted by 🎁❄Kaiyo❄⛄ (#489) on Fri Mar 25, 2016 10:26pm

---
Drinking Game Warning
Comics


Who left this drink on the Control Panel!?



This news post is being made to let you guys know that there is currently an issue where certain alcoholic drinks are not awarding points to pets once used. Staff is aware of the problem and are working with the coder to resolve the issue as soon as possible.

In the meantime, we wanted to make a post to alert users that feeding drinks to your pets at this time is at your own risk. Unfortunately, we are not able to tell what drinks your pet has consumed, so any glitched drinks cannot be refunded.

In addition, we do not have an entire list affected drinks and we are still gathering data on this glitch as we speak. If you find that a specific drink is not working, please visit this thread and list the name of the drinks that are not working.

Again, we're very sorry for this inconvenience, and we hope to have it resolved soon. Another news post will be made when the error is fixed. :(

This error should now be cleared up! If you experience any further issues, please visit the Glitch Thread linked above!! :D
Posted by Hiiro (#755) on Fri Mar 25, 2016 4:58pm

---
Blue (Da Ba Dee) News
Comics




"Who left all these Quetzal plushes here?"

This pile of Quetzal plushes would like to bring to your attention the following newspost, regarding a few changes to staff positions, along with information regarding features like Copyright and Adventure.





Hey guys, Hiiro here! I am sure you've seen me around site as I am just about everywhere, but I have recently been painted Blue as the newly appointed Admin in charge of Adventure!

As we all know it needs a bit of cleaning up and a little (read: a lot) TLC, so the staff thought it was best to create a new position specifically tailored to catering to the feature's needs, and to get it to be a more fun experience. I do have some ideas on the future of Adventure, and I hope it will please you guys as well!






It's no secret that Adventure has had several ups and downs over the years. Which is why I wanted to share with you some of the goals the coder and I are working towards!

Our first goal will be to have some clean up and adjustment. By this I mean that we are going to be focusing on adjusting EXP to be more reasonable and actually allow players to level up the pets they want. In addition, we will also be attempting to clean up some of the 'unnecessaries' out of Adventure. This includes getting collectibles and other non-equip items out of your Pet's Equip category (those pesky items).

But this isn't the end goal of Adventure. I know for a long time users have been wanting some of our older features that we removed or disabled (or not fully implemented) to be completed; such features like Gardening, Fishing, and Magic Quest. Note that this is not the entire list of features, but a sample (there will still be new features coming!). It is my hope that we will be able to implement these features back in Adventure for users to enjoy again! They may not be identical to their original iteration, but it is a part of excitement of all staff to have these features again, for all of us to enjoy!

But that isn't all...








I know many of you have enjoyed our Monster Capture feature. However, I know that our lack of psds were an issue. We opened up Monster Community Contributions asking users to help us make linearts or psds for users and artists to use. Thanks to the contributors of that thread, many members of staff, and our artists, I am pleased to announce that we have a nearly complete list of fully-based 200x200 PSDs which you can review here. This will also be added to the Monster KB article.

However, this is not a complete haul of our monsters. We are still missing two Ay-region monsters: Skeeto and Wyrm. If you would like to help us finish this list by contributing for these two monsters, please visit the Monster Community Contributions thread linked above!

But that's still not all!






Finally, I want to address Copyright check. In addition to Adventure, I am also tasked as the new Copyright Admin! Copyright check is a bit slow right now, but I ask that people be a bit more patient. I have assembled a team of new reviewers who are excited and ready to help get that queue back down to size! No rules or alterations are being made to the process, so you do not have to worry about learning any new rules.

I think that sums up this long and lengthy newspost. Thank you for reading, and I look forward to working on these projects with you!

Please be sure to check out the awesome News Post below this one! You don't wanna miss Snoodle Pre-sales, Castaway Canyon info, and all the other goodies down there!
Posted by Hiiro (#755) on Wed Mar 23, 2016 2:46pm

---
Trashland Commences... into Castaway Canyon! And m
Site Update


We are happy to announce the winner to the Trashland Background Contest... Synthaphone (#15786), with their gorgeous rendition of Castaway Canyon!

Castaway Canyon is now in the process of being created into an adventure area. As soon as we have a new batch of items from our item artist, as well as our contest items, pets, and monsters all chosen, we'll be releasing the new world to you. What excitement!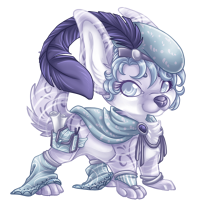 We have a cute little melo sitting in the Cash Auctions! If you are interested in bidding on this melo the link to the auction is here.

This melo is a result of a bug where an incorrect/unselected GCC artist was able to claim a GCC ticket. If you were affected by this bug, please contact me (#15). The unwanted design will be auctioned in this fashion and you will be refunded your original ticket.







The Escrow Commission Panel Update has gone live!

The "Escrow" feature on the Commission Panel allows players to conduct three way trades, between an artist, USD buyer, and a GP buyer. Imagine a scenario where a GP buyer has GP or items and wants to commission an artist. They find a player with USD (the USD buyer) who is willing to pay for the artist's commission in return for the GP Buyer's items or GP. These two players can conduct a transaction with an artist through the Commission Panel.

You can read about the Escrow Feature here. To begin an escrow, you (the USD buyer) simply enter the ID of the player who will be paying you GP/items when submitting a commission request to an artist.

A new forum has opened for those seeking or offering escrows in the Trading Post section. Please be sure to use the [SEEKING USD] and [OFFERING USD] headers so your fellow players can quickly determine what your thread is about.









A new item, the Metal Takeout Box, has been added to the GP Shop for 25 GP. If you have ever wanted a metal (no edits) Faux or Snoodle, then this item is for you!








The SCC feature is completed, tested, and ready to go! Right now, we are ensuring that players who have been waiting in line for their SCC art are the first ones who submit to the new feature. After we have confirmed the waiting players have had their SCCs entered into the new feature for completion, we will open the feature up to artists to join. Finally, when we have a team of artists, we will open it up for submission.

A Silver Custom Crystal counts as a ticket to the feature. By submitting your SCC, you can select artists you'd like to create your pet and write its description. Like GCC and MDT, an artist from your selection can claim your ticket and work on it.

After the art is completed and approved by the customs team, the artist is paid and your pet is automatically uploaded into your account. No more waiting!

The statue items are artwork commission items that allow you to commission artwork only through the SCC panel without the use of an SCC. The "Magical Species Statue" has a small chance of uploading the completed artwork for you like an SCC does.










Speaking of Snoodles, the brand new box feature for it was completed this morning. After we do some brief testing this afternoon we will be sending out messages to the artists with approved snoodles to start loading the box up as early as this evening, provided there are no bugs!

We expect the box will release as soon as all the artists have loaded in their sets, so we're doing a little pre-sale for it. Cup of Snoodles will be $25 like the Fox in the Box when the box is ready to release, but while we're loading in sets you can buy a pre-sale Cup of Snoodles for $20. The other snoodle items are on sale as well.

If you want to get in on the action early, then pick up your pre-sale cup and start getting ready for the release! We'll let you know with twenty four hours in advance when the feature is going to launch so you can be ready with your pre-sale cups.







Some quick housekeeping notices -

PMBC List Deadlines have been increased to seven days.
PMBC has received a raise to $4.50.
PLBC has received a raise to $5.50.
PMBC Predicts have received a new cap of $4.00.
GCC Design and MDT Design payments have been set to Tuesday.
Posted by JAK (#15) on Wed Mar 23, 2016 1:06pm

---
An EGGcellent Celebration!
Site Update
What is that on the horizon?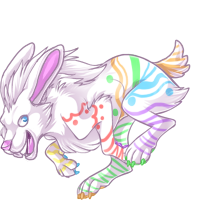 It's the Easter Garu! come to spread his Holiday Ch-Wait, wrong holiday.. he seems to be dropping eggs behind him!







It's that time of year again! When the birds are chirping and the bunnies are hopping, the dye is staining all of our clothes and fingertips!

Interested in designing some Easter pets for adventure? Come on over to the Easter Pet Submissions Forum and check out those prizes and share your beautiful pets!








While our main festivities are still a few weeks off, our threads have multiplied like bunnies to give you a whole lot to do while you wait!





To begin the party please check out The Easter Chatter Thread! This is where all of your chatter should go, if you want to compliment someone's entry or just talk about the colorful season, please keep it to this thread! We will be handing out small prizes throughout the next few weeks to those who celebrate in this thread!


If you want to get your hands a little dirtier, check out our Dye an Aywas Egg contest!
This contest is about dying an *actual* egg, so get your kits ready and please try not to make too much of a mess!



If you'd prefer something a little bit cleaner how about Coloring a Virtual Egg or The Paper Edition?
These contests are just as they sound! For the Virtual Egg you color the provided template (please remain within the lines), for the Paper Edition you print off our lines and color it using any physical medium you want!

If coloring is not your forte then try your hand at writing in our Easter Storytime contest!
Tell us the origins of the Bunny Garu!







Curious what you could win? We will be selecting Several winners from all of the contests, and each contest has tiered Prizes! (These prizes are not for the pet submissions thread, only the contests)

•1st place: 3SP + Easter Teo Base + Metal Antiquity Stave + Painted Egg
•2nd place: 2SP + Metal Antiquity Stave + Painted Egg
•3rd place: 1SP + Painted Egg

Is that an Easter Teo base as the 1st place prize?!



Why yes it is!
That is right! If you win one of the many first tier prizes you will gain access to this limited Teo PSD, to be able to color it as you please and get your own Gen 1 Easter Teo!


Note: Several of the art contests are not going to be judged based on Quality, so even if you think you're not that great, please still try!!









That concludes this Easter Update! The Easter Field should be open within the week, as our coder is busy with some back-end things that unfortunately need attention. We also hope to have another Currency Gathering event to add to our Easter Festivities to make up for all the delays we have been facing lately.
Good Luck and Happy Easter!
Posted by 🎁❄Kaiyo❄⛄ (#489) on Tue Mar 22, 2016 1:56pm

---