Recent News
Search Options ►
Monthly HA Contest
Events



The festive season has begun - and so we're going to have a quick sleigh ride through the HA contest to see what frosty creations we can make!

The contest is for our usual stock 1+ months, to be replaced with the next HA contest winner.

Eligible entries will be put into a poll on December 8th, and the colouring thread opened December 10th. It's going to be a quick poll to give you lovely artists a chance to get lots of colouring done!

The final vote will start on December 23rd to be released on the 25th!

Can we crank it all out for an Aymas release?

Bases to be submitted in the usual place - I look forward to seeing what you submit!

---




Quick note: Advent will start tomorrow - a day late for us, but on time for actual Advent!
Don't worry, you won't miss out on any of the goodies in store for you!
Posted by Eve (#2775) on Sat Dec 1, 2018 12:34pm

---
T4T: Give Them A Chance To Grow On You!
Items





Seems we have some good ol' soup-catchers in Trash for Treasure to give your HA a gentlemanly look. They're unisex items, so every HA can grow their own!

Don't make it a close shave - you have until December 27th to tickle that chin.
Posted by Eve (#2775) on Tue Nov 27, 2018 11:33am

---
DOUBLE PREMIUM? ON MY ACCOUNT?? It's more likely
Site Update
You asked and staff heard!

From this morning when the clock hit November 23rd, until 11:59 PM on November 26th, it's Double Premium!





For those of you who don't know about Double Premium, or if you want a quick reminder--

From now until the clock at the top of the page says November 27th, every premium purchase is doubled! For example, if you purchase one month of premium time you'll get a second month for free!
This applies to all tiers, from one month to one year.


Posted by Kita (#3988) on Fri Nov 23, 2018 7:18pm

---
Black Friday Sale Updates
Site Update
Hello! Based on the poll we will be moving the Black Friday sale to December and it will be a Winter Sale instead!





All PNGs are due by December 6th at 11:59pm AST and PSDs must be uploaded by December 10th at 11:59pm AST. See the times below for how egg claiming and credit will work.

Winter Sale will run from December 13th - 17th, with December 17th being the normal credit day.

USD Black Friday credit and egg claim begins 11:00pm December 13th AST
Exotic Box opens for claim 12:00am AST December 14th (1 minute after 11:59pm December 13th AST)

- $50 Paid after Black Friday
- 100gp + 5 SP Paid once the set is finished
- No base pay, however you are granted a 75% completely unique of any of the species creatable this Black Friday. (You are welcome to sell this slot as well, however you must do part of the artwork for it.)
- 1 Black Friday Egg for the $50 Day. If you do two sets, then you can trade both payments in for 1 Black Friday egg for the first day!
- This has always been a rule, however we have not been enforcing it very strong until now: All PSDs must be breedable! This means separated edits, shading, highlights, etc. We will not accept pets that are unbreedable and we will be checking PSDs.


All payment options still get the 30% extra edited unique, as well as are eligible for sell out bonus.


The sell out bonus will work the same as it has been. Should your set sell out on Day 1 you get $75, Day 2 is $50 and Day 3 is $25.





We did listen to you guys and the Premium sale will remain as the Black Friday sale times, November 23rd - November 26th!





Kousei would like me to remind you that Aymas submission threads end November 30th at 11:59pm AST so be sure to get your submissions in! And in case you missed Vampi's post, PMB artist applications are open!
Posted by Mayday Marie (#11) on Sun Nov 18, 2018 8:36pm

---
Black Friday Poll
Voting
Hey guys! So as a lot of people know we had some massive delays with the Black Friday sets being response to due to several reasons.
So staff has been talking, what is everyone's opinion on delaying the Black Friday sale to mid December? This would give you more time to save for sets or the special items, it would be a good opportunity to shop for Aymas, and it would give our artists time to make more sets!
No don't extend it, I want Black Friday to run from Nov 22nd - 25th
Yes, extend it! December is a better time for it for me!
Posted by 🎁❄Kaiyo❄⛄ (#489) on Sat Nov 17, 2018 3:48pm

---
It's almost that time...
Site Update
Howdy Aywans, Marie here!

It's almost time for our Black Friday extravaganza! I'm beginning the work of uploading the amazing exotics that our artists have completed for you, however we've run into a little snag.

Due to some storms for some of our staff members, exotics are still able to be claimed with Mayday eggs.

***Be warned that ANYONE that claims an exotic with a Mayday egg will earn themselves an automatic one month ban and the pet will be revoked and your egg will not be refunded.***

Start your shopping lists now, but remember, until the Black Friday event starts, you can look but you can't touch!
Posted by 🎁❄Kaiyo❄⛄ (#489) on Thu Nov 15, 2018 8:48pm

---
PBC apps
Site Update

PBC artists



Hi everyone, as platinum season is almost upon us I wanted to quickly remind you that applications are open.
However, like all other teams, I am only looking to hire credit or GP-paid artists right now.

Payment is 45 GP for the first offspring +15 GP if there's a Life Seed attached.
Information on credit can be found here.
In both cases, tips will be paid according to the respective item's description.




If you're interested please apply via the panel's application form. If you have any questions this artist's guide will hopefully answer them, otherwise you are always welcome to message me. Please use PBC - username and ID as the title.








If you are waiting for your PBC breeding to get assigned please make sure to check your artist choices every now and then! The list has undergone a few changes over time and you must have three artists selected for it to get assigned (unless it has an Artist Ticket attached).



Posted by » Vampi « (#12221) on Thu Nov 15, 2018 10:45am

---
Adventure Pets
Pets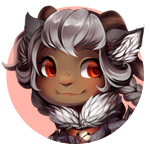 "It's been getting even colder recently. Make sure to bundle up if you're going out to look for any of the new pets!"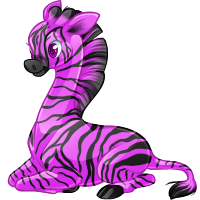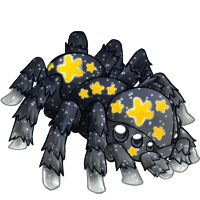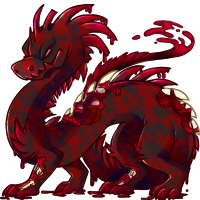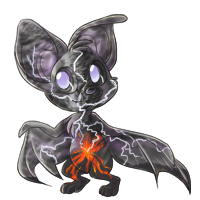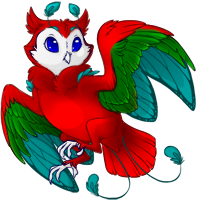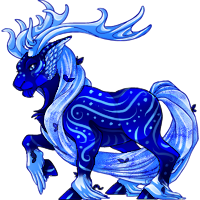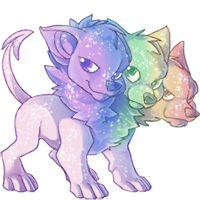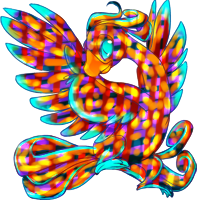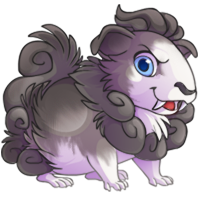 In addition, the September and October pet coloration submissions forum raffle has been drawn!




Congratulations to September's winner Aetherium_Aeon (#11950) for winning a Bronze Custom Crystal!




Congratulations to October's winner Tiziri (#79344) for winning a Gold Custom Orb!

If you want to design some Adventure pets, go and post them in their respective threads here! There's also a chance that the designs accepted from that forum will go into the Pet Shop! Remember, you can earn SP!

If your design is now released as a site pet please contact me, Kousei (#25044), for your free copy.

Posted by Lacia (#25044) on Wed Nov 14, 2018 4:14pm

---
Monthly Customs Game
Contests



'· .¸¸.·´'· .¸¸.·´ [[ The w i n n e r s' edition! ]] '· .¸¸.·´'· .¸¸.·´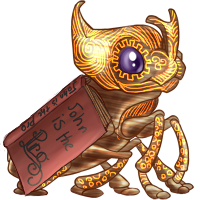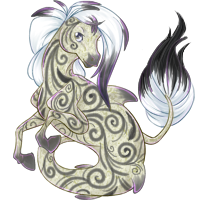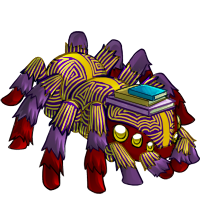 Chasethedog2010 (#75345) ................................................ Merry Terri :) (#78659) ................................................ Issey (Pirate) (#142)

Congratulations to all of our winners!

Posted by Lacia (#25044) on Tue Nov 13, 2018 3:53pm

---
Hybrid Concept Voting
Contests



The Design a Hybrid contest has been wrapped up, and now it's time for the next step - voting! The following poll will be for the concept descriptions. Please read through each one and pick your favorite! Due to concerns that art style and skill would heavily influence the votes of the drawn portion, the winners will be chosen by staff and reached out to once the results are in.

The deadline for voting is Friday, November 16th at 11:59 PM AST.
Chromo x Tavi: An adorable sea bunny, aka Jorunna parva.
Dosk x Drylis: Bat winged/ dragon tailed deer-like creature with hooves on back legs/claws on front legs, deer antlers, long spikey 'mane' and prominent fangs.
Dosk x Hooti: Strange mix of butterfly/bird wings, deer antlers, peacock-like crest, long tail feathers (possibly looped around the body), rear feet talons, front feet hooves, possibly owl-like face.
Drylis x Kernal: Leafy dragon. A dragon with a leaf face, leafy wings, long tail with leaves on the end of it, and leaves for scales.
Rogr x Shantu: A water-dinosaur creature, with a long tail and a big mouth.
Phanto x Gael: With the Phanto's ghostly swirls and the Gael's fins these ghost fish can use their limbs to 'ride' the wind; rather like a dandelion wisp. With large eyes and a smirky little mouth this creature has a thick tufted fin on its tail and
Posted by 🎁❄Kaiyo❄⛄ (#489) on Sun Nov 11, 2018 6:28pm

---