Recent News
Search Options ►
Monthly Customs
Site Update



'· .¸¸.·´'· .¸¸.·´ [[ The w i n n e r s' edition! ]] '· .¸¸.·´'· .¸¸.·´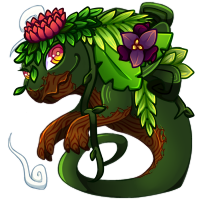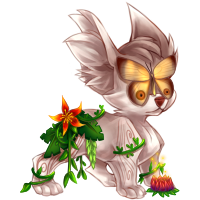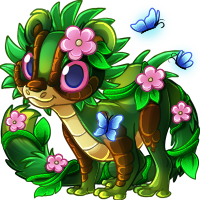 Shizuku (#27621) | 22 votes...........................................Orbby (#41931) | 43 votes............................................Zyanya (#44875) | 110 votes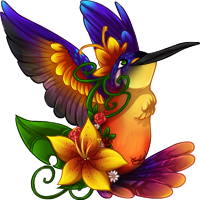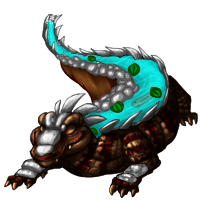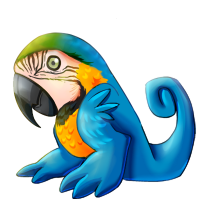 Eden (#72947) | 101 votes.........................................Vergil (#8740) | 12 votes..................................Prof JaMEW (#2712) | 18 votes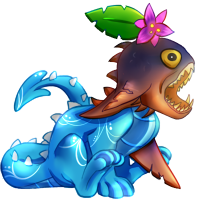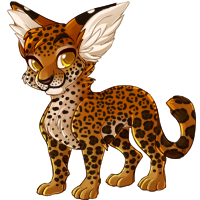 KrimsonCreature (#55438) | 32 votes..........................Saphire <3 Lassombra (#407) | 29 votes..................Aubrielle (#28080) | 13 votes

Congratulations to all of our winners!
I will be sending out your customs momentarily.

And with that, the Monthly Customs are now caught up! Look forward to the beginning of June to see the next round of these.

Be sure to enter your submissions for next round here!
Posted by JAK (#15) on Fri May 20, 2016 2:46am

---
T4T: Something Inflammatory
Items



"May 19th is World IBD Day. IBD stands for inflammatory bowel disease, and is about as fun as it sounds. Specifically, it includes the Crohn's disease and ulcerative colitis. Two permanent conditions for which there is no known medical cure that works for certain, no proper known cause, and very little support for the people suffering from it.

It's hard to get funding for research when people don't want to even mention the disease, and it's often considered "rude" or even "taboo" to suffer from something, that means you might have to spend a lot of time on (or near) a toilet. Imagine having to explain to your class mates or co-workers that you have no energy, because you're loosing both blood and pretty much everything you eat every day, with no time to really get that energy back. Oh, and you need to stay within one minutes walk of an unoccupied toilet to feel comfortable. That's what it's like to have an IBD when the disease is bad. And for those that are really unlucky, this is every day, every week and every month of the year.

IBD usually hits young people between age 15 and 35, but can also hit children or older people. 1 in 200 people in the US are estimated to suffer from it, meaning you statistically know at least one person that's affected. Last year, it became apparent that a lot of Aywas users suffers from either IBD, IBS, celiac disease or something similar. Please feel more than welcome to share your stories with other users in the comment here, and know that you are not alone."


The item will be stocking in Trash for Treasure until May 22nd.
Posted by Eve (#2775) on Thu May 19, 2016 4:18pm

---
A New Raffle and Site updates
Site Update
A new raffle has begun
Jeweled Rare Crystal

Ticket Price: 1
Max Tickets: Unlimited

There is a new Raffle started for Raffle Crystals!

Trivia has Updated
Here is last weeks answers!
What is the first place prize in the weekly HA contest?
Random Breeding Coin
The Seraphim Oculi is what rarity?
Legendary Rare
In which Adventure area can you find a Pink Sphere?
Fissures
The Small Bronze SCC Pen hass a _% chance to work.
25
How much does it cost to use the Account Search feature?
10,000BP
Your friend list will NOT show:
Birthdays
Inventory slots cost _ BP each
10
A Magic Soot Potion does not let you create a _
Melo
What was the Birthday Lunaris theme from April 2011-March 2012?
Birthstones
The following pet is said to be "coy and quiet."
May Flowers Maki
Good Luck this week!



The Antiquity Staves have now been removed from the GP shop! They may make another appearance later on in the year, otherwise they will be back next year!

Some of you have noticed the Upgrade Talisman has been removed from the BP Shop recently, this was supposed to have been mentioned in a previous news post however it has been brought to my attention that this was unfortunately forgot. It was removed due to a lack of GP premium sales, so it was unfortunately no longer maintainable to keep the item in the BP shop. It may return once we are able to restabilize the economy, however there is no plans in the near future.
If you have ideas to spark the GP/BP community, leave a suggestion in the comments below, however please keep in mind the ToS and do not partake in arguments or get hostile with eachother or the site.
Also please make sue you check down a few news posts, there was an update for the Pet Submissions for an upcoming event!
Posted by 🎁❄Kaiyo❄⛄ (#489) on Mon May 16, 2016 8:14pm

---
Raffle #116 has ended
Items
Congratulations
Nova Custom Orb

kelsey (#6094) is the winner of the raffle and won the item Nova Custom Orb!
kelsey (#6094) brought 74 tickets, spending 74 Raffle Crystal!
Posted by 🎁❄Kaiyo❄⛄ (#489) on Mon May 16, 2016 8:13pm

---
Bot: A Beary Good Update
Site Update






Good Afternoon! I am here on behalf of our shy Slashbotee, who is so impressed with the entrants to the Pet Designing Contest for their upcoming event, that they have decided we will look into All bear submissions now! Almost all species are accepted for this event, it is Not restricted to only Pani's, so please! Let us see some Bamboo Forest Eudico, Hunting Bear Cavashi, Bear Spirit Guider Phantos! Show us what you can do :D

We are looking for anything Bear, Bamboo, Lantern, or the likes! Use your imaginations, bring some magic to these bears! We look forward to seeing what everyone continues producing!
Posted by Slashbot (#3) on Mon May 16, 2016 2:18pm

---
Story Time
Site Update



It was awesome seeing a lot more entries this week! <3

This week's winner is Abalone Shuttle (#17117)! They won a Platinum Claw!




Don't forget to read their entry before submitting yours!

Prompt time! This week we need entries that bring us to some sort of climax! Tell us what our hero is heading toward and give us the main focus of our story!

The prize for next week's winning entry will be X-Ray Goggles!

Entries for next week must be in by May 22nd at 6pm AST.

I look forward to seeing what you guys come up with!

-Rudy (#4485)
Posted by 🎁❄Kaiyo❄⛄ (#489) on Sun May 15, 2016 8:08pm

---
Bot: Bear Necessities
Site Update





Hello! I told you you'd be seeing me again this week! Our Slashbotee is a little shy, so I have brought some furry friends to help us announce the release of another new species instead!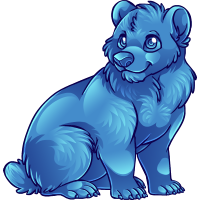 We would like to welcome the Pani! This cuddly species has joined the ranks of Ay and can be made with any of the normal Custom Crystals. Right now, however, the Pani is a little bit shy and hiding in the Hybrids, please don't let this fool you, we will be moving them to where they belong shortly. Pani's are now correct in the Genus Guide under Common Ay.


To welcome the Pani we are hosting a pet designing contest for an upcoming event! The entries do not have to be Pani. We are accepting almost all species, please read the rules in the thread and give us some variety! :D

We are looking for Bears! Specifically Pandas and Red Pandas, perhaps some bamboo and lanterns. This contest will last until May 28th at 11:59pm, so grab your pens and color some bears!


I can't go into too many details about the event, as our Slashbotee has requested it remains a surprise, but this will be the first adventure based event that the Slashbot (#3) has hosted, so we hope you're as excited about it as us!








We also have a few Slashbot related updates we would like to announce!
First, Slashbot has unfortunately had to say Good-bye to one of our triplets :( Firehazard had to step down due to RL circumstances a few weeks ago, so now it is just Kaiyo and Kagemi handling matters. We are looking into abducting another Mod to fill the hole in our metallic heart, but for now we hope that we can serve you well.



Do you remember the Fauna Event Hosted by Azi? Well we are happy to say that everyone has officially been paid. If you were not paid for your submission please contact Slashbot (#3) with a link to what you created and where you submitted it or your PM with Eri (#17) regarding your submissions.
We know there was several Fauna and even some HA that have not been released yet, we are currently working on finishing this up and getting them released.




Remember this sparkly pile of Dragon Dung from Needchocolatenow's Dragon Event? Well those of you who excelled at handling the poops and made it onto the Top 20 Questers were finally awarded with their Trophies!







We know that on the Trophy page they do not have any subtext, we are working on fixing that, however the Trophy system is still a foreign concept to Slashbot and it seems to be evading us on how to do that. We also sent out the payments for the winners of the Dragon quests, if you did not receive payment please contact Slashbot (#3), if you have moved accounts then the payment was sent to the account on the high score board.


We have also updated the Knowledge Base Article to clarify some rules regarding species creation. As always, should you have a question or concern, please contact Slashbot (#3) and we will try to respond to you in a timely manner. We encourage users to contact us prior to submitting their Stuffing, Slots or Handheld world, to ensure that they are able to do what they are hoping.

This concludes our post, see you again shortly!
Posted by Slashbot (#3) on Sat May 14, 2016 7:34pm

---
Blind Date compatibility
Site Update



We are happy to announce that Blind Dates are now compatible with the following add-ons:





Painted Bottle - for describing which color scheme you'd like your artist to use.




Artist's Palette - to allow your artist to select the color palette they feel suits the breeding best!

Remember that you can add an add-on to your breeding by visiting the Breeding Requests page. Click on your breeding, and then indicate which compatible add-on you'd like to attach to your breeding.
Posted by JAK (#15) on Thu May 12, 2016 5:56pm

---
HA Contest Continues!
Contests
This month's base winner is: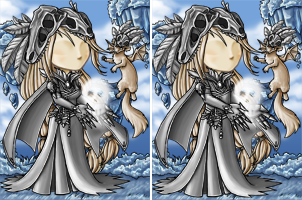 To enter the next part of the contest and colour in the Necromancer base, head over here to learn more!
Posted by Eve (#2775) on Thu May 12, 2016 8:31am

---
Adventure Pet Release
Pets
Mauri has found herself quite busy sorting through all of those breeding coins, that Adventure pet uploads unfortunately took a back seat. :C

To fix that and to keep pretties flowing into Adventure for all of you to enjoy, Kousei (#25044) will now be both accepting pets in the submissions forum and uploading Adventure pets each month! I'll just be her news post lackey. <3

So without further adieu - here are 8 new Adventure pets!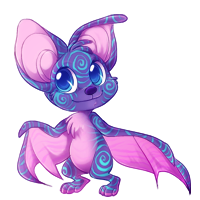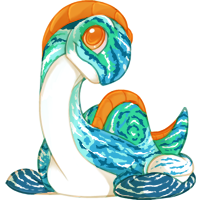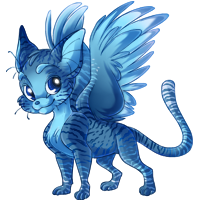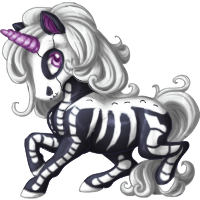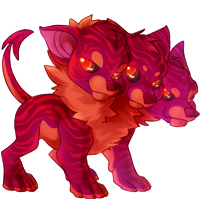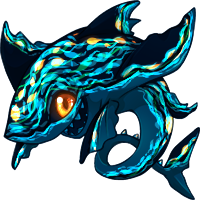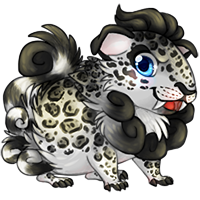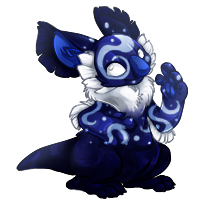 In addition, the pet coloration submissions forum raffles have been drawn! These raffles were from the months of March and April!




Congratulations to Deathfade (#45637) for winning a Nova Custom Crystal!




Congratulations to Aetherium_Aeon (#11950) for winning a Nova Custom Orb!


If you want to design some Adventure pets, go and post them in their respective threads here! There's also a chance that the designs accepted from that forum will go into the Pet Shop! Remember, you can earn SP!


If your design is now released as a site pet please contact Kyu (#1010) for your free copy.
Posted by Kyu & Mauri (#1010) on Wed May 11, 2016 7:57pm

---