Recent News
Search Options ►
Aymas Wrap-up & PPP Raffle
Site Update





The time has come to wave goodbye to the Holiday Forest and Seasonal Shop. They are now officially closed! If you have any leftover icicles, I suppose you can wait until summer and use them as ice cubes for your drinks.

But that's not all...







The 2017 Tree Contest Winners!
Because you've waited so long we decided to give prizes to the top 10 winners, rather than just the top 3!

First Place:
Scaled Seedling or Vion Planter (please PM #2775 to choose your prize)
Voluspa (#67552)

Second Place:
Bottled Starlight
ShadowFox + Atlantis (#825)

Third Place:
Platinum Breeding Coin
Saphire <3 Lassombra (#407)

Fourth - Sixth Place:
Elaborate Present
Kuro (2Byte) (#7746)
weary (#5121)
Sapphire-min (#7680)

Seventh - Tenth Place:
Elaborate Stocking
Jemadar (#73611)
Awen Moonshire (#37033)
csgardener (#12852)
StarVirgo (#42051)







The 2018 Tree Contest Winners!

First Place:
Scaled Seedling or Vion Planter (please PM #2775 to choose your prize)
Voluspa (#67552)

Second Place:
Bottled Starlight
VERD (#7493)

Third Place:
Platinum Breeding Coin
Awen Moonshine (#37033)

Moving on to news unrelated to Aymas, but still so very exciting - Kita has an announcement!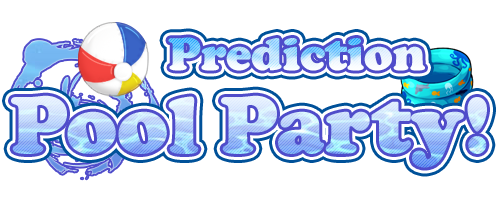 I know many people have been looking forward to the PPP Artist Raffle being drawn, and I am finally here to give you that sweet sweet info that you crave :D

I'd like to thank our elves TJ and Prince for getting together the massive list of raffle tickets, we had over 1,500 predictions entered into the raffle!!! :O

Here are our prizes!
Xaoc Elixir - Prof JaMEW (#2712)
75% edited Exotic** - Prancer (#6177)
Metal Alt Neura** - Doubley Gone (#550)
30% edited Exotic** - Time (#77837)

For prizes marked with **, please PM Kita (#3988) with your design!

Platinum Custom Crystal - Prof JaMEW (#2712) x2, Doubley Gone (#550) x2, Evvor (#21769)

Hatching Oet Egg - Spider Boy (#64689), pasha (#22059)

Hatching Teo Egg - Glynda(treats) (#21034), Doubley Gone (#550)

Half a Breeding Coin - Kei 🎃 (#4690), Mad Hatter (#10278), Doubley Gone (#550) x4, AremRae (#3998), Madara (#70796), Creek (#10084), ♑ Voluspa ♑ (#67552)

Sippy Cup - Time (#77837)

Scaled Seed - KiRAWRa (#11849)

Finn Egg - Chesh & Thal 🍬 (#7935)

Hybrid Elixir - Arinaya Rutherford (#34865)
Posted by Lacia (#25044) on Sun Jan 6, 2019 7:30pm

---
Welcome to January!
Site Update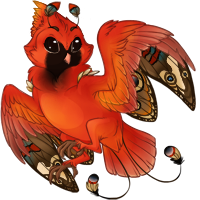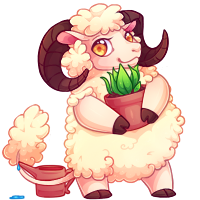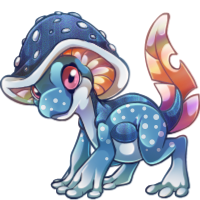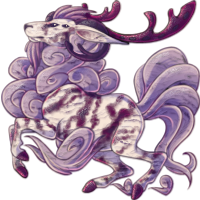 Brr, all the cool colors!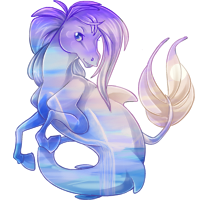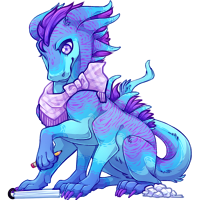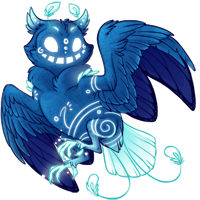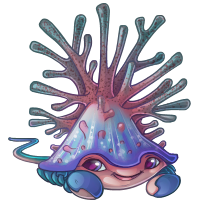 If you colored one of these pets, please contact Lacia (#25044) for your payment!
Make sure to include your PayPal address if you are opting for the USD option.
We will also be collecting pet PSDs directly from the thread, so please make sure you keep the links active for two weeks (at least until mid-January) so we have time to snag 'em!






The Essence of January 2019 will turn your active pet into one random January 2019 pet listed above!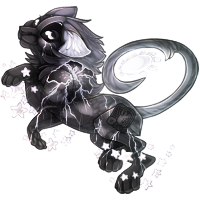 A Lunaris of the night has flown in to wish those born in January a happy birthday! After the sun has gone down is the best time to learn from this Lunaris, as it will teach you how to harness the lunar energies.


If you missed your Lunaris or have further questions regarding them, please contact Chelle (#7310).



Don't forget to check out the birthday link to claim your gift from Aywas on your big day! Need to change your birthday? Click here!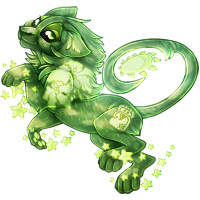 Another mysterious Lunaris has been spotted around Naoki's SP Shop! Perhaps he will part with it for some of those shiny Silver Paws...






This month's Premium Item is Moonshine! Let's celebrate a new year with new possibilities! Oh, you were expecting a fancier drink for something like that? W-Well, this was made with love!







The new monthly contests have been announced!

February Monthly Shop Pets: Enter
February Monthly Customs - Love Fruit: Enter
Good luck with your entries!







In preparation for next month, submission threads for the Valentine's Day event have opened up!
Pet Submissions

HA Submissions

Item Submissions




This month's Jeweled Custom Crystals are by Aetherium_Aeon (#11950)!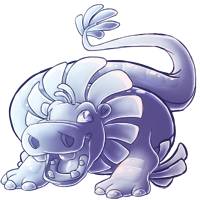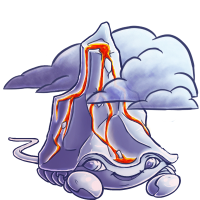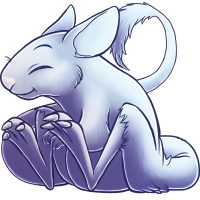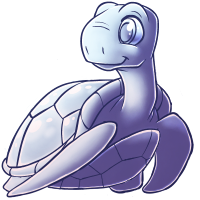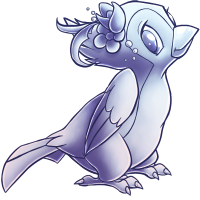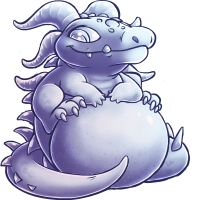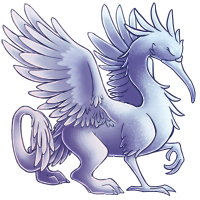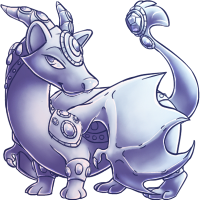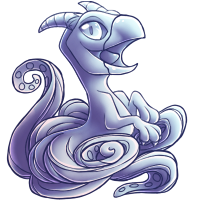 Aetherium_Aeon has mentioned they are concerned about the 400 lines in the PSD and has requested I included a link to their Dropbox that has the 200 PSD's available as well!

If you want to be a Jeweled Custom Artist come visit the a Hiring Thread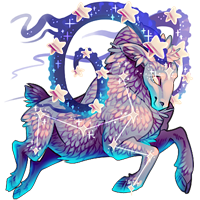 "Counting sheep has never looked so good"











I just want to take a moment to introduce everyone to Whale! This little sweetling was missed from the last set of Plushies but can now be obtained with the plush talisman or in the plush series 11 boxes!


I also want to remind everyone that the Seasonal Shop closes after midnight tonight! (Sat Jan 5th) This means it may close at midnight, or if we're asleep it may close sometime tomorrow (probably that one). So to be safe, make sure you spend all your icicles now!
Posted by Lacia (#25044) on Sat Jan 5, 2019 3:19pm

---
Exotic Pet Palace Stock
Pets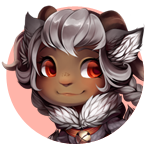 As some of you may have noticed, my Exotic Pet Palace has received a new stock of pets! They're eager and awaiting new loving owners!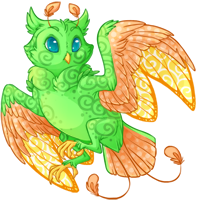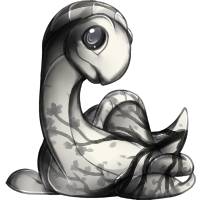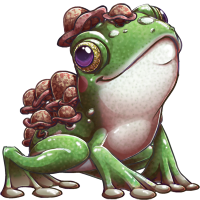 In case you weren't aware, the Pet Shop is on a stock rotation schedule with the stock changing every 3 months. After the 3 months, the pets currently in stock will be permanently retired and a new stock will replace them. So get them while you can!

If you want to have the chance of getting a design of yours into the pet shop, go ahead and submit them to the Pet Coloration Submissions forum. Most of the submitted designs will be put into Adventure, but some random designs will be kept to go into the pet shop!

Also, the payment for the Pet Coloration Submissions forum has been increased. The bonuses remain the same, but accepted colorations will now pay 10 GP instead of 5 GP, similar to the payment for the monthly shop pets.

If your design is now in the pet shop please contact Lacia (#25044) for your free copy. That's right, if your design is accepted and put in the shop you get a free copy. That could save you a good amount of BP!
Posted by Lacia (#25044) on Wed Jan 2, 2019 6:02pm

---
Monthly HA Contest
Contests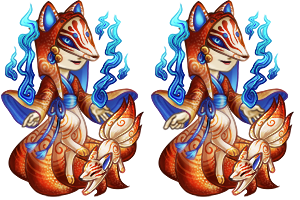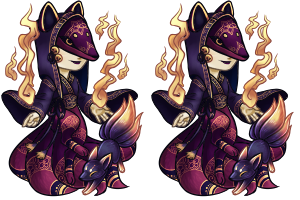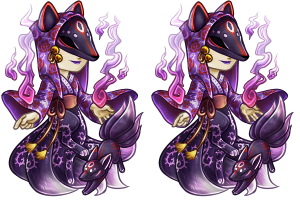 The winning HA sets have been placed into their respective shops!

Last month earned the following:
GP Set: 187 GP per artist
BP Set: 22,400,000 BP per artist
Premium Set: 950 PP per artist


Want in on the action? Phase one - the basing contest - is open and waiting for entries!
Head here to submit your design.
Posted by Eve (#2775) on Sat Dec 29, 2018 9:01pm

---
The Seasonal Shop has arrived!
Site Update




Hijacking this news post! Tomorrow(1.1.19) is a very special advent and marking the start of the new year!


You will collect the Festive Grab Bag, which opens into a beautiful Vista and Background designed by Pirate #142!
(They may not work instantly due to weather delaying the coding, but I promise they will work later on!)






Though the holidays have come and passed, there's no need to let go of all that cheer just yet! The Seasonal Shop is now open and will remain open until January 5th at 11:59 PM AST. If you weren't able to harvest enough Pristine Icicles from the Holiday Forest to purchase everything you'd like, fear not - the Holiday Forest will remain available until the shop closes!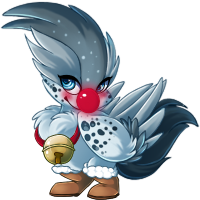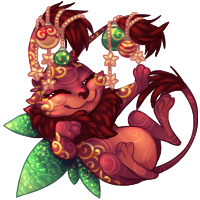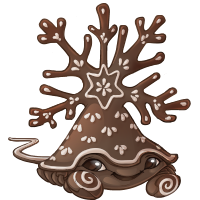 Posted by Lacia (#25044) on Sat Dec 29, 2018 9:00pm

---
Exotic Pet Palace Warning
Pets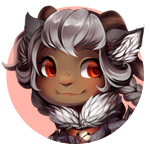 Hello everyone! I wanted to give you a bit of a heads up that I'll be changing the stock in my shop come January 2nd! So if you want to own any of these pretty pets I currently am selling, you should buy them before January 2nd. On January 2nd, they will be permanently retired and new pets will take their place.
Posted by Lacia (#25044) on Wed Dec 26, 2018 3:35pm

---
Happy Holidays
Site Update

Happy Holidays from Aywas to you!




We are now deep within the holiday season, and Aywas just wants to take this time to thank you all for spending this time with us!
Tomorrow those stockings and presents you have been stocking up on will be able to be opened! Same as any gifts that have been sent under your Holiday Tree.


So if you have any last minute gifts to send out, you want to get on that asap!









We have also be enabled the Aywas Tree Voting as well! Those of you who weren't here last year, this voting is done on a Thumbs up, Thumbs down system! You are shown an anonymous tree and you give it an up or down depending on how you feel about it. Come vote for the best Aymas tree and get a few Holiday Crackers while you're at it!




If you haven't entered a tree into the contest yet, it's not to late! Drop by the Aymas Tree Designer, decorate your tree, then hit the "Enter Contest" button below your creationg. It's that easy!










A lot of you have been wondering what "Project Frenzy" is due to our Welcome Back page! I am happy to announce we are on the final testing phase! Our group of very skilled testers have been working day and night to squash out any remaining bugs! If everything goes according to plan it should be released before the end of the year or shortly into 2019! So I hope you are all prepared!







We also have the new "Rudi's Joy Scratchcard" that will be available in the gift baskets that you have been acquiring with your USD purchases! This card has a chance to give you a random, non AD rarity item from your wishlist!


As a note, please remember the USD Bonus Tiers will be leaving at the end of the 25th! So don't forget~


So as we wrap up this news post, I just want to wish everyone a Happy Holiday, no matter what you may or may not celebrate!

PS. Advent will continue running past the previously announced date, so keep visiting every day!
Posted by *Yasu [sick] (#3410) on Mon Dec 24, 2018 11:22pm

---
HA Colouring -Vote!
Contests
Please select your vote.

-

Thread to view all entries in their individual parts!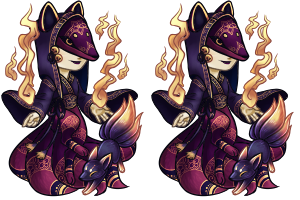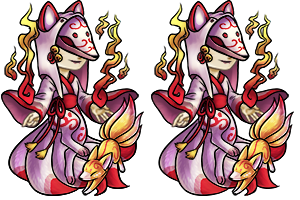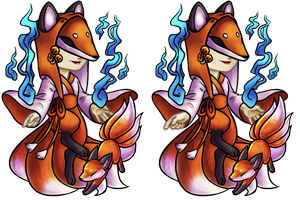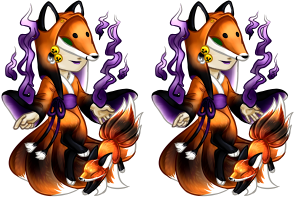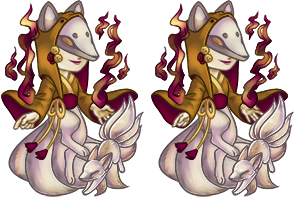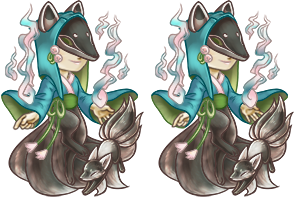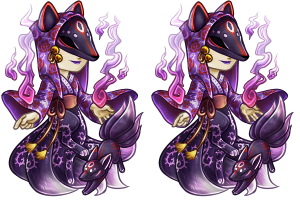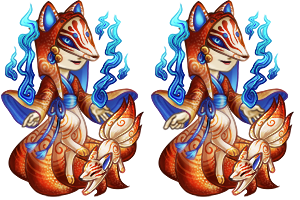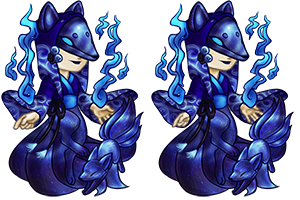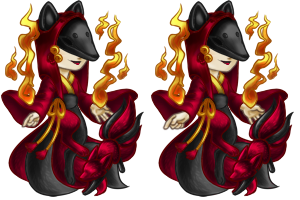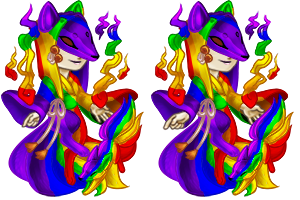 Posted by Eve (#2775) on Mon Dec 24, 2018 3:57am

---
Everything Will Be Okay
Site Update



Hello, hello, a bit of a heads up for all of you! There may potentially be server issues later on tonight - don't fret, it won't be anything serious! There will be some magic going on behind the scenes, and we are aware it could potentially bounce off the walls a bit. Just be sure to duck if anything comes flying your way!
Posted by *Yasu [sick] (#3410) on Sat Dec 22, 2018 8:19pm

---
Advent Oops
Site Update






Hey guys! Sorry about advent today, I somehow skipped today but advent will pick up again tomorrow. To make up for my mistake it will be running until the 26th, so you will get 1 more day after the 25th.


I also want to let you know that there is going to be some Holiday Bonus Tiers available until the end of the 25th!





Posted by 🎁❄Kaiyo❄⛄ (#489) on Sat Dec 22, 2018 1:45pm

---