Recent News
Search Options ►
Monthly Customs Game
Contests



'· .¸¸.·´'· .¸¸.·´ [[ The w i n n e r s' edition! ]] '· .¸¸.·´'· .¸¸.·´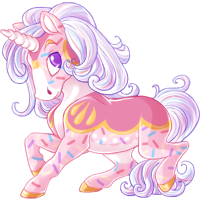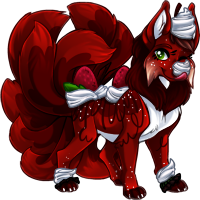 Yume (#8186) ................................. Tsuiri (#24068)

Congratulations to all of our winners!

Posted by Aywas Official (#2) on Mon Feb 6, 2023 7:56pm

---
Winterheart Gala is Here
Events



It's that time of the year when both love and snow are in the air! That's right - it's time for the Winterheart Gala!

For those new to this event, you will be able to gain points by sending Love Letters to other users! You can find Love Letters while in Adventure, or you can purchase them from the The Corner Store. Once you have a Love Letter in your inventory, you can send it to someone through your inventory, the Love Letters page, or via the button in a user's post on the forums or online list! The Love Letters page is also where you can enable and disable receiving Love Letters, so be sure to check that it's enabled before sending a few off! Please note that Love Letters cannot be sent to players who have not logged in within the past 24 hours.

You will receive one (1) point when sending a Love Letter to someone, and you will gain one (1) point when receiving a Love Letter - this means that swapping Love Letters with another user will net you both two (2) points! You will only gain a point the first time you send or receive a Love Letter to or from a particular user however. Points will be used as currency for the Seasonal Shop that will open later on in the month.

If you purchase a Handmade Love Letter from the BP Shop, you can send a more personalized letter through the Card Designer, though you will not receive points through these letters.

Remember, as with all events where we allow you to input your own message, you must follow the Terms of Service - this includes not using any language or images that would require an M (Mature) tag. If you receive a Love Letter that you feel breaks the rules, please report it to a member of staff.
Posted by Aywas Official (#2) on Sun Feb 5, 2023 5:38pm

---
Welcome to February
Site Update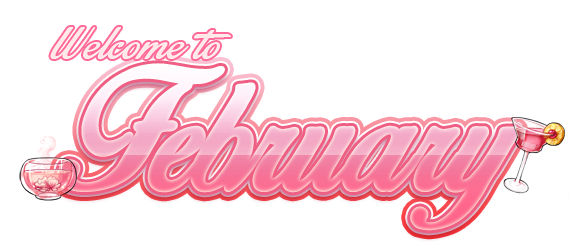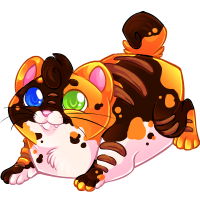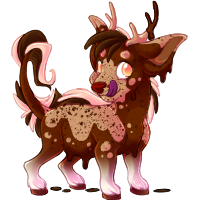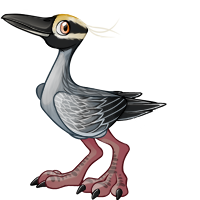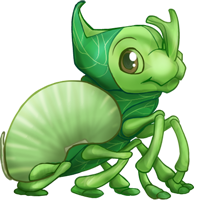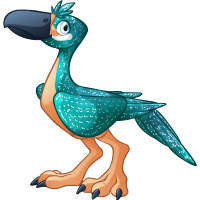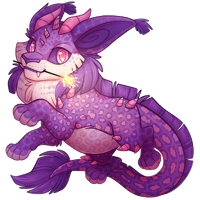 Starting off, we have our GP Shop and BP Shop pets, which will be obtainable through the Essence of Jebruary 2023! This is the final month that this potion will be available!

Note: Due to unfortunate circumstances, some of the site pets, like the Sparkler Pekuu, have already received or will receive updated designs. The images are updated automatically, so there is nothing that you will have to do on your end. We apologize for any inconvenience.




If you designed one of these pets and haven't done so already, please contact Lacia (#25044) for your payment!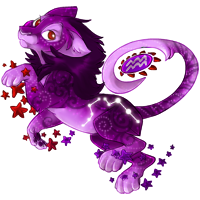 Greeting those born in February is the Aquarius Lunaris!

Don't forget to check out the birthday link to claim your gift from Aywas on your big day! Need to change your birthday? Click here!

If you missed your Lunaris or have further questions regarding them, please contact Hiiro (#755).






This month's Premium Item is the Love Picnic Basket! This festive basket regenerates every week and produces a random Love Food!








The new monthly contests have been announced!

March - April Monthly Shop Pets: Enter
March Monthly Customs - Seabunnies: Enter
Good luck with your entries!








For the month of February, you may use your Jeweled items to create any previous February base! You can view the available bases in the Knowledge Base articles for the Jeweled Crystal, the Jeweled Hybrid Crystal, and the Jeweled Rare Crystal.

If you want to be a Jeweled Custom Artist, please visit the hiring thread!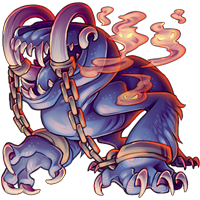 The Mephis is currently the active Raw genus, which means that you can purchase the Rainbow Rocker Mephis in the BP Shop! It will remain the active genus until March, so be sure to make a note of this in case you wish to make any!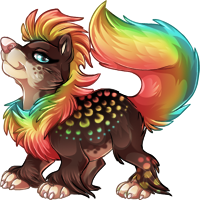 Congratulations to Juke (#7625) for winning a Blue Custom Crystal through the January Pet Coloration forum raffle!

If you would like to enter the monthly raffles, you can submit your designs here! Each accepted design is counted as one entry. Remember, you can earn SP and a Restyle Brush!





The Winterheart Gala festivities will begin in a few days! While the Love Letters won't be dropping in Adventure yet, there are some stocking now and then at The Corner Store, for anyone who wants to get a bit of a head-start on their stockpile! As a reminder, the submission threads are open until 11:59 PM AST on February 11th in the Events forum.
Posted by Aywas Official (#2) on Wed Feb 1, 2023 3:46pm

---
Monthly Customs Game
Contests





As a reminder, the submission threads for this year's Winterheart Gala are currently open! If you plan on submitting any pets, items, or clothing items, you will have until 11:59 PM AST on February 11th to do so!



It's time to give away two free customs designed during December under the theme of Cake!

To play, you simply choose your favorite from the poll below! This will enter you into a raffle for that particular design. You only get one vote, so choose wisely! If you created one of the pets below, please contact Lacia (#25044) with which prizes you are claiming.

You have until 11:59 PM AST on February 5th to get your votes in! Good luck!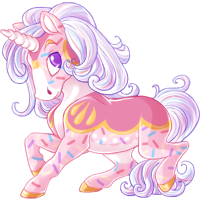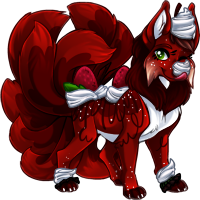 Posted by Aywas Official (#2) on Sun Jan 29, 2023 9:57am

---
Collab Crazy
Events




Collab Crazy!

It has been quite a long time, but we are happy to announce that Collab Crazy is returning! The details are below for this contest!

This is a contest where two artists can work together and create one pet. We hope you partner up and have some fun!

END DATE: 3/31/2023 @11:59 PM

Collab Instructions: For this event, there are stages: sketch, line, shade, and color. The two partners can split the stages as they wish.

Rules
- Common or uncommon genus
- Blue-level edits around 50%
- You may pair with multiple people for multiple entries
- Each entry's artists will receive a Collab Crayon. Multiple entries, multiple crayons.

PSD Usage: All PSDs made to the contest will be accessible through the item called the Collab Crayon

Prizes (per artist):
1st - 3rd: 1 set of common/uncommon makers (Gold, Blue, Bronze, Metal or Nova, Flaming, Metal ect, of Crystal Or Ob,) and 3 SP
4th - 5th: 25 GP and 2 SP

All entrants receive a Collab Crayon.

Please put all entries Here in the thread in the events forum

Please keep all discussion Here for chat, questions, and seeking partners.

Have fun and we can't wait to see what you all come up with!
Posted by Aywas Official (#2) on Fri Jan 20, 2023 12:49pm

---
A quick note from behind the scenes!
Site Update
A quick note from behind the scenes!

We've been noticing an uptick in compromised accounts in the past week or so -- that is, accounts being hijacked by (in this case) a single IP and used for posting cryptocurrency spam in the forums.

We want to assure you that Aywas has not had a data breach! Our theory at this stage is either that the users in question had their email accounts compromised, or that they reused passwords from one site to another.

We encourage all Aywas users to ensure their passwords are unique to Aywas! Strong passwords are unique, contain a mixture of characters (uppercase, lowercase, numbers, and symbols), and are 11+ characters in length.

If you use a password manager, also please use sites that help inform you about breaches, to see if yours has any issues.

Our coder recommended using "https://haveibeenpwned.com/" as a place to investigate.


Thanks, and be safe out there!
Posted by Aywas Official (#2) on Tue Jan 17, 2023 3:11pm

---
Winterheart and
Events





The submission threads for this year's Winterheart Gala are now open! If you plan on submitting any pets, items, or clothing items, you will have until 11:59 PM AST on February 11th to do so!
and...



Monster Pen Update!
Monster KB
Up to now, when using a Monster Pen with a site base that is a recreated PSD or a re-shade (i.e., not the original PSD with original colors), users have had to use a Recolor Potion to apply the re-shade, then use the pen to apply the edits.
Staff have decided this adds unnecessary work and cost to users over missing site PSDs!
To fix this, Monster Pens will now allow for a re-shade
and
recolor in the cases where the site does not have the full PSD on file. If the original shaded and colored PSD is on file, the Monster Pen will behave the same way as it always has.
The new Monster Pen functionality will be as follows:
If there is a lined
and
re-shaded PSD on file, a Monster Pen will allow you to use the accepted re-shade, recolor the monster, and add up to 20% edits.
If we have the lineart on file, but no re-shade, the Monster Pen will allow you to re-shade and recolor the monster, and add up to 20% edits.
Please see the knowledge base article about monsters (linked at the beginning) for details and information on which bases we have on file and which we don't.
For all Monster Pen questions, please contact Kandria (#293)!
Thanks, and happy monster hunting!
Posted by Aywas Official (#2) on Mon Jan 16, 2023 8:53pm

---
Exotic Pet Palace Stock
Pets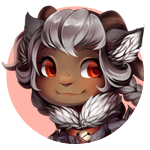 "As some of you may have noticed, my Exotic Pet Palace has received a new stock of pets! They're eager and awaiting new loving owners!"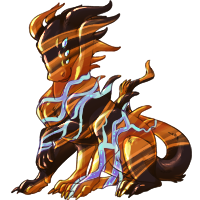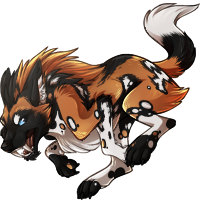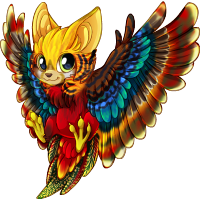 After 3 months, the pet stock may be rotated, which means the pets currently in stock will be permanently retired and a new stock will replace them. So get them while you can!

If you want to have the chance of getting a design of yours into the pet shop, go ahead and submit them to the Pet Coloration Submissions forum. Some of the submitted designs will be put into Adventure, and some designs will be kept to go into the pet shop!

If your design is now in the pet shop please contact Lacia (#25044) for your free copy. That's right, if your design is accepted and put in the shop you get a free copy. That could save you a good amount of BP!
Posted by Aywas Official (#2) on Sun Jan 15, 2023 2:09pm

---
Customs, Pets, and Trees!
Contests



'· .¸¸.·´'· .¸¸.·´ [[ The w i n n e r s' edition! ]] '· .¸¸.·´'· .¸¸.·´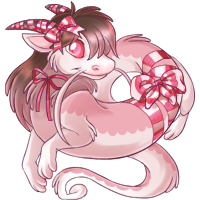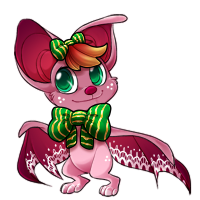 Irene (#1832) ................................. Zyanya (#44875)

Congratulations to all of our winners!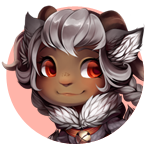 "Hello everyone! I wanted to give you a bit of a heads up that I'll be changing the stock in my shop come January 15th! So if you want to own any of these pretty pets I currently am selling in the Exotic Pet Palace, you should buy them before January 15th. On January 15th, they will be permanently retired and new pets will take their place."





It's that time again, to announce the winners of the Tree Contest! This year, the winners are as follows:

First Place:
Kozmotis (#48993)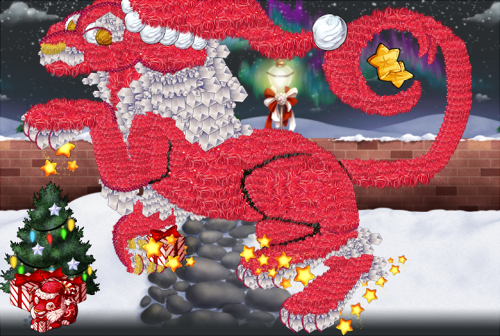 You will get your choice of a Scaled Seedling or Vion Planter!
Please PM Lacia (#25044) to specify which you'd like for your prize!



Second Place:
Aubrielle (#28080)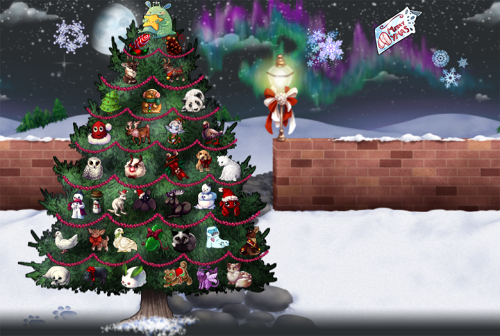 You will receive a Bottled Starlight!



Third Place:
Saturn (#497)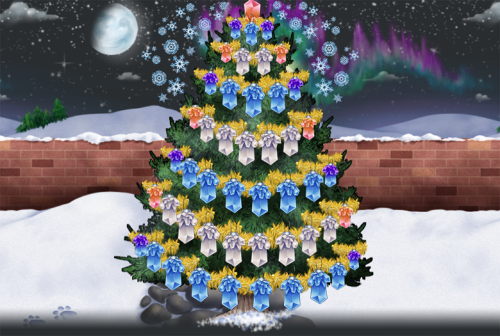 You will receive a Platinum Breeding Coin!
Posted by Aywas Official (#2) on Sun Jan 8, 2023 10:27am

---
Crystal Check
Pets
Hello? Is this thing on?







This is your friendly neighborhood CC attendants speaking. We would be delighted if you could please include a link to the PSD of the design you are getting crystal checked! It helps us get you the fastest, most accurate CC that we can. Plus, we really appreciate it!

With love (and magnifying glasses),
Crystal Check Team

~~~

Speaking of Crystal Checks, We are also always looking to add more help to the team!

We always recommend checking out how we check %'s,


Calculating Custom Percentages


Humanoid Rules


Custom Rules - Illustrated

Kita has also been kind enough to share how she crystal checks


Here
... and also how she does transparency


here

This is a position that is paid in GP or Artist Credit per check!

If you are interested in learning to crystal check or want to apply to the team please message Kandria (#293)

Thanks!
Posted by Aywas Official (#2) on Thu Jan 5, 2023 12:01pm

---