Recent News
Search Options ►
Story Game & Monthly Customs
Contests



The Story Game continues ... or not.
Unfortunately, there have been no entries for the past couple of rounds. In order to keep the game rolling, anyone who has won previously can enter again!

The deadline for the next installment is 11:59 PM AST on Saturday, April 25th!

For those unfamiliar with the game, you can read about it here. Don't forget, you can also subscribe to the official Story Game thread or the ping group StoryGame! Not only will you be notified of updates and reminders for the game, but it is a good place to chat about the current game, or even about what you'd like to see in the future!

Remember, the story is in your hands!



It's time to give away five free customs designed during March under the theme of Music!

To play, you simply choose your favorite from the poll below! This will enter you into a raffle for that particular design. You only get one vote, so choose wisely! If you created one of the pets below, please contact Lacia (#25044) with which prizes you are claiming.

You have until 11:59 PM AST on April 19th to get your votes in! Good luck!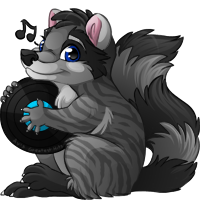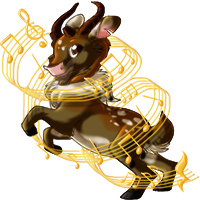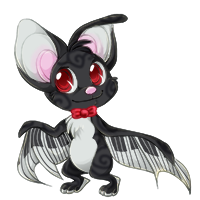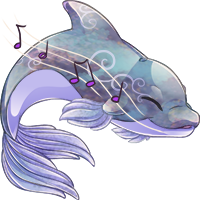 Palli
Cheve
Chiro
Chugon
Elphin
Posted by Lacia (#25044) on Sun Apr 12, 2020 11:20am

---
Snapdragon Ceremony: Challenge 2 Begins
Events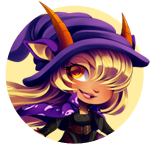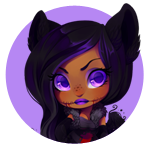 "Well, that was certainly a...." Minerva brushed a handful of stray snapdragon petals off herself with a small pause as she gave herself a look over for any more. "Plethora of snapdragons."

"It was! But we're going to need more!" Rowan happily replied, not looking at Minerva. Instead, her glances were at the once-empty venue. It was now filled with tables, chairs, balloons. Although still missing key portions for the Snapdragon Ceremony, it was beginning to take shape.

"More?" Minerva questioned. Rowan laughed and turned to Minerva, who had now raised an eyebrow in a bit of suspicion. "Are we missing something?"

"Can't have a ceremony without food and drinks!" Rowan added, with a tone that had a hint of 'duh, silly' added in it. "We'll need some champagne, ice cream, and ooo those mini heart-shaped pies!"

Minerva interrupted Rowan's listing off of delicious delectable goods. "And we're going to get those with snapdragons?" Minerva asked the question, but seeing how Rowan was still listing off more food they would need, she had already received her answer.







Once again, the challenges for this event will require you to collect different colors of Snapdragon. They will be available in pink, orange, green, blue, white, yellow, red, and purple, and your team leader will inform you of which one you need to turn in. If you hadn't noticed in the previous round, the color that your team leader requests will change once you hit a certain number of points. The amount of points will vary between the teams, as it's based on how many members are on your team. It may have seemed like purely a numbers game, but it's about being one step ahead of the opposing team in more ways than one! Go forth and use this knowledge wisely!

You will have until 6:30 PM AST on April 13th to accumulate points for your team for this challenge.
Snapdragon Ceremony
Posted by Aywas Official (#2) on Sat Apr 11, 2020 6:30am

---
Snapdragon Ceremony: Challenge 1 Results
Site Update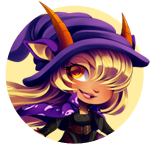 "All right, way to go!" Rowan grinned enthusiastically. "I hope you all had fun! I know pulling up flowers all day can't be the most exciting thing, but it means a great deal to me that you're willing to go through all of that for the sake of our wedding. Don't tire yourselves out too much, okay?"

Energized by her team's victory, Rowan turned and walked off to see if she can send some of those good vibes over to Minerva.







Congratulations to Rowan's Team for winning the first challenge! Both teams will now be able to take a short break until the next challenge, which will begin at 6:30 AM AST on April 11th! Feel free to rest, strategize with your team, or return to your usual Aywas activities until then!

For those who may be worried, the Snapdragon will not be used as the shop currency this year, so feel free to throw them all into the challenges without worrying about holding onto anything!
Posted by Aywas Official (#2) on Fri Apr 10, 2020 7:03pm

---
Snapdragon Ceremony: Challenge 1 Begins
Events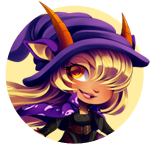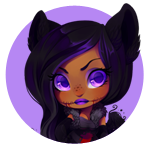 "Well, it seems that you all have chosen whose team you're on. So then, how about we start the first challenge in Roweddin--" Rowan began, but was promptly interrupted by Minerva.

"The Snapdragon Ceremony - we'll start the first challenge of the Snapdragon Ceremony," Minerva finished, her expression making it clear that she found Rowan's choice of name to be too embarrassing for her to hear aloud again.

Rowan simply giggled. It seems that MInerva speaking up has put her in a good mood, despite the fact she had cut her off. "Right, for the first challenge in the Snapdragon Seremony, we'll need help setting up the venue. Now, Snapdragon are quite popular around this point in the year, so we should be able to bribe some shops with them to help furnish it." she explained.

"We'll probably need a few different colors depending on the shopkeeper, but--wait, Rowan, did you just pronounce ceremony with an 's'?" Minerva started off normally before casting a suspecting gaze at her partner.

"Hm?" Rowan responded innocently, acting as if she had no idea what Minerva was talking about.







The challenges for this event will require you to collect different colors of Snapdragon. They will be available in pink, orange, green, blue, white, yellow, red, and purple. Your team leader, Rowan or Minerva, will tell you which color you will need to turn in. Be sure to work together and try to overcome the opposing team!

At this time, you can take Satin Sheet and Stiletto items and convert them to Snapdragon via Alchemy, as they will hold no importance in future events.

You will have until 6:30 PM AST on April 10th to accumulate points for your team for this challenge.

Snapdragon Ceremony
Posted by Aywas Official (#2) on Tue Apr 7, 2020 6:30am

---
Snapdragon Ceremony: Prologue
Events



With the coming of spring, it seems that the Snapdragon have started to bloom! The residents of Aywas seem to be itching to go pick them to create beautiful dyes and floral arrangements, but it seems that Rowan has something else in mind. With a confused Minerva in tow, Rowan grins in a way that seems to say she has a plan brewing...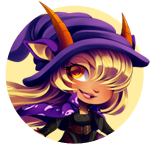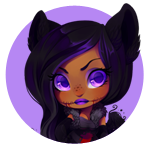 "Hello! The weather is so nice right now, isn't it?" Rowan asked cheerfully - almost too cheerfully. "It's almost perfect for a grand event... You know, perhaps something like... a wedding?"

"We don't have anything ready for a wedding," Minerva responded, her tone significantly softer when speaking to Rowan than how many residents are accustomed to her speaking towards them.

"Right, right... That's why we're going to have an epic battle! A battle to create the perfect wedding," Rowan explained, nodding sagely.

"We're--wait, what?" Minerva seemed to be taken by surprise by the sudden declaration.

"It shall be me against you, Minerva! We will see who can create the perfect wedding!" Rowan continued on, making gestures grand enough that it might seem like she was about to perform some type of spell.

"Rowa--"

"Come now, residents of Aywas! Choose between us and help one of us create the perfect wedding - this event shall be called... Rowedding and Minervows!" Rowan concluded, becoming increasingly more enthused the longer she spoke.

"We're not calling it that," Minerva replied flatly.







Rowan and Minerva need your help to create their perfect wedding! However, it seems that Rowan may have an ulterior motive and is making a game out of it. If you're up for the challenge, choose one of the ladies to rally behind for the Snapdragon Ceremony! You will have until 11:59 PM AST on April 6th to sign up to be on a team. Choose wisely, as you will not be able to switch teams for the duration of the event.
Posted by Lacia (#25044) on Sun Apr 5, 2020 2:51pm

---
Small Jeweled Update
Pets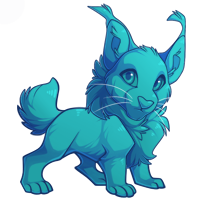 I just noticed that the Melo lines are backwards - this has been fixed, and the PSD immediately reflects the change, while the PNG will likely cling to the old version of the image for a little while (it's a cache thing).

If you have made a pet on these lines and I have not PMed you, please get into contact with me because this technically renders the pet unbreedable to other oldline Melos.

Again, sorry for the mix up and the confusion this may have caused anyone.
Posted by Eve (#2775) on Sat Apr 4, 2020 10:42am

---
What..???
Random Silliness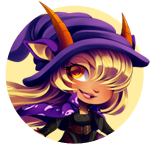 What's this? How curious! It seems one of the gargoyle's on Minerva's house fell into my paint set and came to life!
My painting of her garden is ruined, but now we have a new friend to play with!

--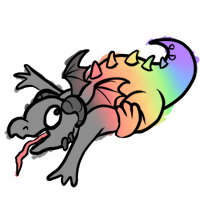 The Gradient Gargoyle is stocking for 1 BP in the BP Shop!
(If you attempt to barter and get an offer of 0 BP it will still take 1 BP.)

A few notes:


This pet cannot be made as a custom


This pet can be recolored using a Recolor Potion


This pet can breed to others on the same lineart using Metal breeding coins *


This pet can be bred to pets on different linearts following the usual guidelines of those coins, following "pet" rules


This pet can only breed with other Item genera pets that do not share it's lineart if the coin supports 2 different genera in the pairing, eg Breeding Coins

* unless edits have been added to a Gen2+ with a breeding add-on, at which point non-metal coins would be required


You can find these rules, and get the PSD, on a KB page made especially for this site pet.


Be quick! The Gradient Gargoyle will only be stocking for the next 48 hours - until 11:59pm April 3rd!




(For those wondering this is a small nod to April Fools, but like many countires and companies we chose not to observe it on the 1st out of respect for the serious situation the world is in at this moment. We hope you enjoy this silly, but cute, pet.)
Posted by Eve (#2775) on Thu Apr 2, 2020 12:00am

---
Welcome to April!
Site Update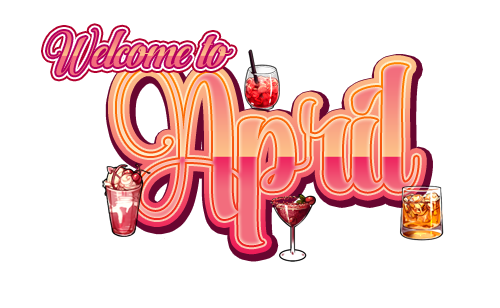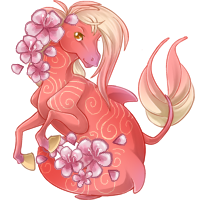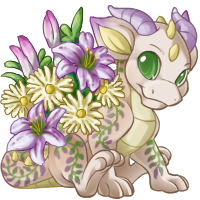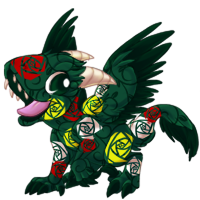 Starting off, we have our GP Shop and BP Shop pets!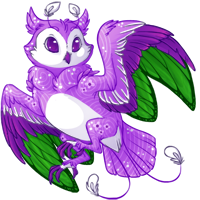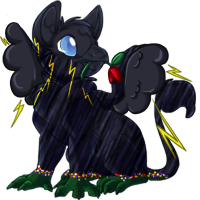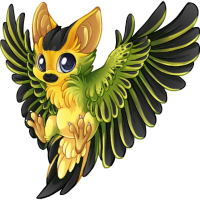 If you colored one of these pets, please contact Lacia (#25044) for your payment!
Make sure to include your PayPal address if you are opting for the USD option.
We will also be collecting pet PSDs directly from the thread, so please make sure you keep the links active for two weeks (at least until mid-April) so we have time to snag 'em!





The Essence of April 2020 will turn your active pet into one random April 2020 pet listed above! The item art will be updated once we receive the proper image.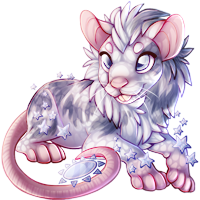 A shining Lunaris friend has squeaked on by to wish those born in April a happy birthday! They enjoy items that sparkle, so be sure to keep all of your precious gems tucked away safely - especially diamonds.

Don't forget to check out the birthday link to claim your gift from Aywas on your big day! Need to change your birthday? Click here!

If you missed your Lunaris or have further questions regarding them, please contact Chelle (#7310).






This month's Premium Item is the Spring Custom Crystal! This floral crystal can be used to create the applicable seasonal lines with no edits!








The new monthly contests have been announced!

May Monthly Shop Pets: Enter
May Monthly Customs - Frogs: Enter
Good luck with your entries!



This month's Jeweled Custom Crystal pets are by Youko (#73284)!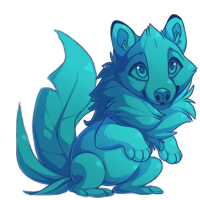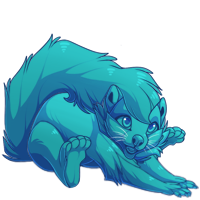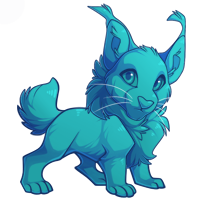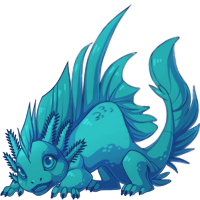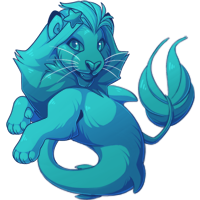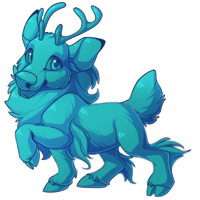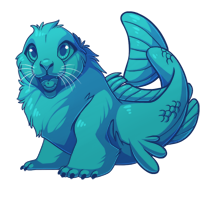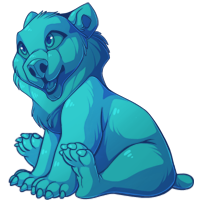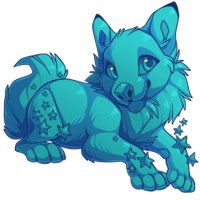 If you want to be a Jeweled Custom Artist, please visit the hiring thread!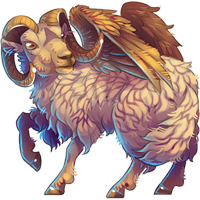 "Aries, the first of the zodiac, has flown in to wish everyone a festive, safe, and healthy Spring!" - Kirawra (#11849)








It's April, so you know what that means - the Egg Field is now open!

For those those of you who may be new to our spring festivities, the Egg Field is where you may put an item or pet into an egg to deposit into the field so that you may try your luck choosing another egg to open! Everything you deposit and receive will be logged, but only for the duration of the event, so please be sure to note down and download anything you want to continue to have access to after the event ends!

Remember, as with all events where we allow you to input your own message, you must follow the Terms of Service - this includes not using any language or images that would require an M (Mature) tag. Please note that religion also falls under this tag. If you collect an egg that you feel breaks the rules, please report it to a member of staff.








Additionally, the Spring Festival submission threads are open until 11:59 PM AST on April 15th.
Pet Submissions

Item Submissions

HA Submissions

A special friend has come back for the Spring Festival! This lovely Teo base can be won in three different contests we are holding. Go on, take a peek and get those creative juices flowing!
Story Contest

Color a Paper Egg

Color a Digital Egg




It seems that the Snapdragons aren't in bloom yet, but Tech has predicted that we may see a magical influx on Sunday, April 5th... It might be a good idea to make sure to peek around on that day!








This is also a reminder to all artists who would like to participate in the Mayday Exotic Sale that all sets must be finished and the PSDs uploaded by May 7th!
Posted by 🐼Kaiyo🐼 (#489) on Wed Apr 1, 2020 7:33pm

---
Email and Terms of Service Update
Site Update



Good afternoon, one and all!

After some small issues with our email system, we have changed and consolidated all email enquiries to one address:

[email protected]


As stated in the Report Violation link,
"Mail should be reserved for legal inquiries, DCMA, log-in issues, and ban contentions" and that you should "PM a staff-person if you have a private / personal issue (for example, a transaction gone bad, potential copyright problem, or you need to report a person or incident)."


Due to the Terms of Service referencing to emails in several places, they have been updated with the new email address.
No other changes have been made to the content of the Terms of Service.


We're working to find all references to the old emails across the site, so if there's one we've missed and it still hasn't changed in 48 hours please ping me in the news comments to let me know.
Posted by Eve (#2775) on Mon Mar 23, 2020 12:57pm

---
Call for Artists!
Site Update

Sketch Breeding Coin


Coin Information for artist
Details with FAQ on the coins in the KB above, and
Here is the application

Key points are:
Lists can be any size you can handle, but typical is 5 pairs.
- The deadline is typically 7 days.
Sketch coins produce unbreedable, silver pets.
- So all artwork must be unique and redrawn, but still, look like a baby the parents would produce.
Sketch Breeding Coins pay 14 GP per baby or 21 Credit per baby.
-- When USD Prepay or Contracts are avaliable, priority is given to current active artist on the GP and AC teams

Please check the application above, to apply!



Lesser Breeding Coin



Coin KB
Details with FAQ on the coins in the KB above, and
LBC Application

Quick info:
This coin mixes the same genus pets, with edits.
There no requirement to re-draw anything, but, some skills with masking, or breaking apart PSD's is helpful.
Being able to work with PNG X PNG, or PNG X PSD is a plus, however, Kandria will work with you to teach if you don't know-how.
- Please note in your application, if you need help with them, Still do the pairs the best you can as well so we can see what level you are at!
LBC artists are able to choose the number of babies made per list.
They have a deadline of 10 days per list.
Artists are paid 10 GP per baby or 15 Arist Credit per baby.




Sketch Breeding Coin Annoucment

Kandria (#293) here! Just a bit of a public service announcement for issues I'm seeing with Sketch Coins/Add-ons

I've had the current artists updated View Here !





If you have a ticket please make sure you update it to current artists, right now as of this post I know there are only a few active artists. Keep an eye out on the list of artists as we may be adding some soon!
If you are using a Sketch Ticket make sure you have 3 active artists listed, or it will be skipped until you meet the rules.
- If you are not happy with the current artists, I would suggest making your breeding "will have predictions" until you find a prediction artist, or, more join the team, or move to a more restrictive ticket (like Artist ticket).
- If you are not happy with current artists, remember you can also list 2 you wish to exclude, but I suggest what is said above about ticking will have predictions as well with this.
-Ticking the box will keep your place in line when you untick it later, and if you bred to someone else's pet, save you having to re-breed, like would happen if breeding is canceled.

Above all, I want to stress any breaking of the ticketing or excluding rules, will lead to your breeding being skipped. So please regularly review the active artists and your breedings to make sure this doesn't happen!

Thank you! Please feel free to PM me(Kandria #293) with any questions in regards to this as well!
Posted by 🐼Kaiyo🐼 (#489) on Sat Mar 21, 2020 3:23pm

---