Recent News
Search Options ►
Is Halloween coming?
Events



Yup! Advent starts tomorrow, everything else will crawl in zombie-style over the next week.

Tis the season!
Posted by Eve (#2775) on Sun Sep 30, 2018 5:26pm

---
Rholem Raffle
Contests
It is time for the five remaining Rholem designs to find their new homes! This will function similarly to how the Monthly Customs game does - you simply vote for which design you'd like to have a chance to win! This will be a little tricky due to them all being Rholem, so I've numbered them. For example, Rholem #3 will be the third choice.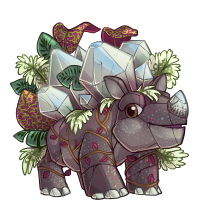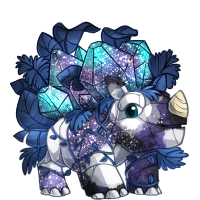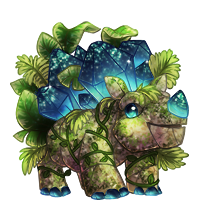 1 .................................................................... 2 .................................................................... 3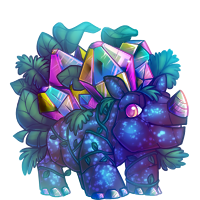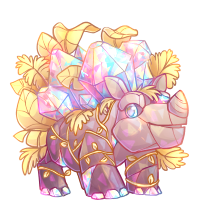 4 .................................................................... 5

The winners will be drawn next Friday, October 5th, so be sure to get your vote in before that day!
Rholem
Rholem
Rholem
Rholem
Rholem
Posted by Lacia (#25044) on Fri Sep 28, 2018 3:21pm

---
HA Basing - Vote!
Contests
Please select your vote.

-

Thread to view all entries in their individual parts!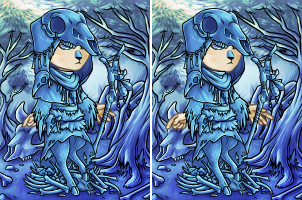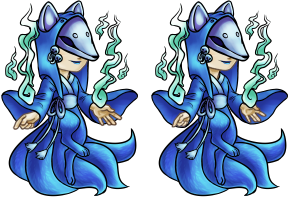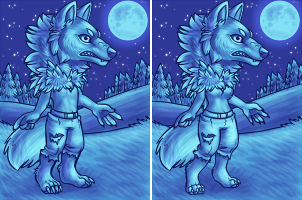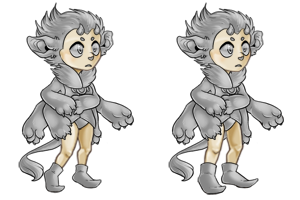 Posted by Eve (#2775) on Wed Sep 26, 2018 11:43pm

---
Rholem Contest Winners
Contests
It was a fierce battle for first, but the Ruins Rholem came out on top! Congratulations to Dísanddine (#66760) for designing our first official site coloration!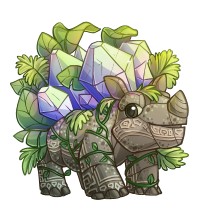 The Island Tashian has scuttled on out of the BP Shop to make room for this lovely Rholem! As it was with the previously stocked Raw coloration, you can purchase the Ruins Rholem for 300,000 BP.

The remaining five Rholem will be raffled off this Friday, September 28th, so be sure to keep an eye out for the news post if you were wanting one of those designs!

Additionally, a winner for the official description has been chosen! Congratulations to Noël (#33471) for creating a wonderful passage for our adorable pet rock! You can view it in all its official glory in the Genus Guide!
Posted by Lacia (#25044) on Mon Sep 24, 2018 6:25pm

---
The Story Game Continues
Contests



The Story Game continues thanks to...

Artistacat (#79157) who will receive a Sparkling Crystal along with 1 SP!





After facing one of her most painful memories, another memory of the forest came forth to comfort her. Is this proof that she will find happiness in the end, despite leaving everything behind?

The story is in your hands! The deadline for the next installment is Saturday, October 6th at 11:59 PM AST!

Don't forget, you can subscribe to receive updates and chat within the official Story Game thread!

Posted by Lacia (#25044) on Sun Sep 23, 2018 3:25pm

---
HA Contest - Results and a New Contest
Items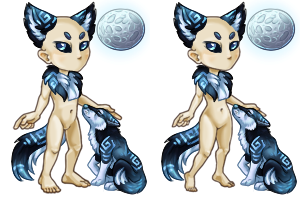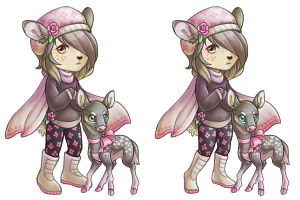 The Blue Moon Wolf set has been released in the SP Shop!
The Darling Doe set has been released in the Premium Purchases!

They do not have a retirement date at this moment in time. They will be stocked for at least the next year as something for people to work towards! A post will be made warning you when they are going to be removed.

The Airy Skirt (SP) and Airy Top (PP) sets will be removed Friday! You'll still be able to get them from "A Bottomless Trunk" and chance items such as the Paw Balloons, but they will no longer be stocked permanently.


A more normal HA Contest has been begun! There is no theme, as always, but this time of year Halloween and Spooky themes tend to prevail, so keep that in mind as you put together your base set!

Also please make sure you see the Rholem voting below - this is your chance to get your favourite put into the shop next month!
Posted by Eve (#2775) on Mon Sep 17, 2018 5:34pm

---
Vote for your favorite pet rock!
Contests
There were many lovely designs submitted, but here are the six finalists from the Color-a-Rholem contest! Make sure to give all the entries a look over and vote carefully - the one with the most votes will become the site's first official coloration! The remaining five will be raffled off at a later date, so you will have an opportunity to try and win your favorite design should it not win.

Voting will end on Sunday, September 23rd at 11:59 PM AST! After this deadline, the winning coloration and winner of the Rholem Description contest will be announced.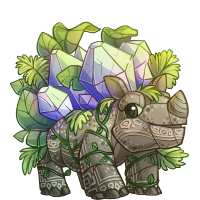 Posted by Lacia (#25044) on Sun Sep 16, 2018 9:05pm

---
Adventure Pets
Pets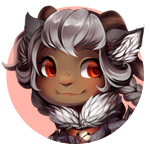 "I was out admiring the changing of the leaves when I noticed a few new pets wandering about! If you're going to the Castaway Canyon to find the Talin, well, you may smell it before you see it..."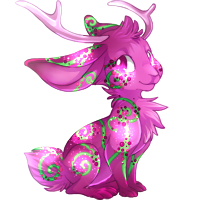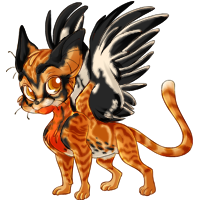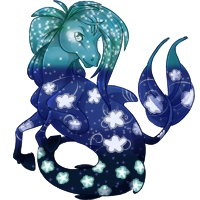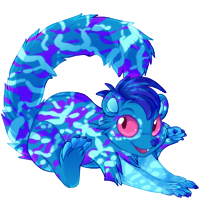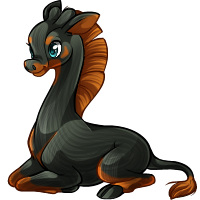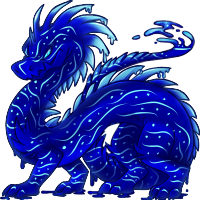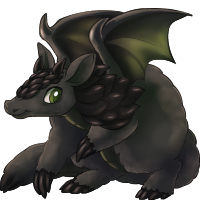 In addition, the July and August pet coloration submissions forum raffle has been drawn!




Congratulations to July's winner oscar (#65789) for winning a Bronze Custom Crystal!




Congratulations to August's winner Flying Chinchilla (#28999) for also winning a Bronze Custom Crystal!

If you want to design some Adventure pets, go and post them in their respective threads here! There's also a chance that the designs accepted from that forum will go into the Pet Shop! Remember, you can earn SP!

If your design is now released as a site pet please contact me, Kousei (#25044), for your free copy.

Posted by Lacia (#25044) on Wed Sep 12, 2018 8:07pm

---
I'm tired of making titles
Site Update
I have no idea what to title this, it's a lot in one!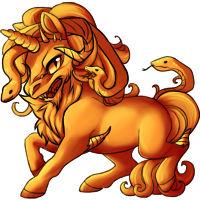 The final Jeweled Custom is finally ready, I ran out of time last week for the haircut~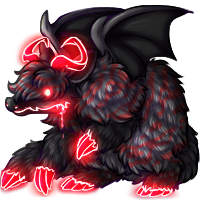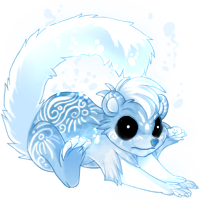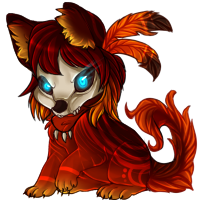 We also are opening up the Halloween Pet Submissions!
-Submissions for Cauldron, Shop, or Adventure can go Here
-Submissions for Adventure or Shop can go Here
We divided them up for if you don't want your design to become a 1 of a kind pet through the cauldron.









We also have opened the Clothing Submission Thread!
As well as the Item Submissions Thread!










It's getting a lil cooler, the summer sun has already began hiding itself for the majority of the day, so it is time to begin our preparations for BLACK FRIDAY!
A change from previous years is that this year you will PM Mayday Marie(#11) NOT KAIYO with your sketches for approval.
All PNGs are due by November 17th at 11:59pm AST and PSDs must be uploaded by November 20th at 11:59pm AST. See the times below for how egg claiming and credit will work.

Black Friday will run from November 22nd - 26th, with November 26th being the normal credit day.

USD Black Friday credit and egg claim begins 11:00pm November 22nd AST
Exotic Box opens for claim 12:00am AST November 23rd (1 minute after 11:59pm November 22nd AST)

- We are allowing Teos, Snoodles, Faux, and Oët!
-We are allowing very few silvers! I will not be accepting a dozen Teos that only have the tails left.
-The sets should be between 50%-75%. If your set is spectacular I will accept less edits.
-You must PM Mayday Marie with a sketch for the Teo Team to approve! If you send her a finished product without doing this first, we do not have to accept it. If you make more sets than the ones we approve you to do, we do not have to accept them. (this includes if you have already PM'd me!)
-You must also send Mayday Marie examples of your shading and coloring, and if you have done any previous sets.
-All sets must be finished and the PSDs uploaded by November 20th.
-A set is 5 custom pets with identical edits, all colored uniquely. Then you are also permitted 1 unique that you can turn in at that time or at a later date.
-All applications must be PM'd to Mayday Marie with the Subject line: Black Friday 2018 - [email protected] Of course replace the e-mail with your PayPal.


We are offering more payment options this year, so please read very closely! You can choose one of the following per set! So if you do multiple sets, you can mix and match!


- $50 Paid after Black Friday
- 100gp + 5 SP Paid once the set is finished
- No base pay, however you are granted a 75% completely unique of any of the species creatable this Black Friday. (You are welcome to sell this slot as well, however you must do part of the artwork for it.)
- 1 Black Friday Egg for the $50 Day. If you do two sets, then you can trade both payments in for 1 Black Friday egg for the first day!
- This has always been a rule, however we have not been enforcing it very strong until now: All PSDs must be breedable! This means separated edits, shading, highlights, etc. We will not accept pets that are unbreedable and we will be checking PSDs.

All payment options still get the 30% extra edited unique, as well as are eligible for sell out bonus.


The sell out bonus will work the same as it has been. Should your set sell out on Day 1 you get $75, Day 2 is $50 and Day 3 is $25.


This is also your Official Reminder to collect any and all PSDs from The Last Teo Sale, because once we start uploading PSDs, these will go away! So collect them again just to be safe!
Posted by 🎁❄Kaiyo❄⛄ (#489) on Sun Sep 9, 2018 7:48pm

---
Monthly Customs Game
Contests



'· .¸¸.·´'· .¸¸.·´ [[ The w i n n e r s' edition! ]] '· .¸¸.·´'· .¸¸.·´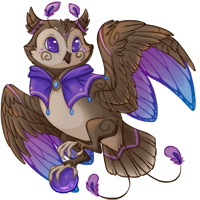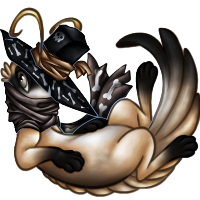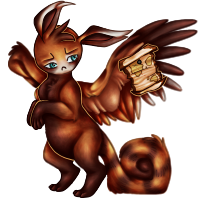 Turquoisedoll (#59229) ................................................ The DoctorDonna (#30127) ................................................ kureha (#392)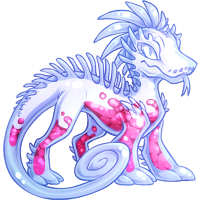 Broken 🐺 (#1464)

Congratulations to all of our winners!

Posted by Lacia (#25044) on Sun Sep 9, 2018 1:53pm

---