Recent News
Search Options ►
Teo Art Positions
Site Update



Some Teo Art positions are open right now:

- $32 for a set of five Teos, released through 6 AM/PM eggs

- $50 + custom for a set of five Teos, released through May sale (bonus credit eggs)

- $15 per base uncolored for Hatching Teo Egg bases

If you have made Teos for Aywas before and would like any of the above jobs, please contact #15 with an example of Teos you've made in the past and which positions you're interested in.
Posted by J.A.K. (#15) on Tue Mar 3, 2015 11:54am

---
Welcome to March!
Site Update


Welcome to the month of March!
Where rainbows, gold, and maybe even monsters are afoot?!

First things first, let's turn over a new leaf with some lucky, golden GP Shop pets!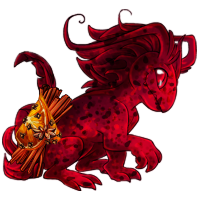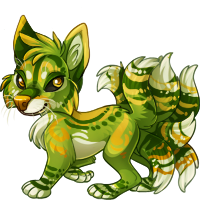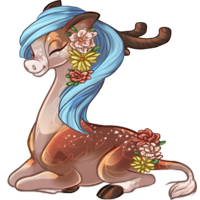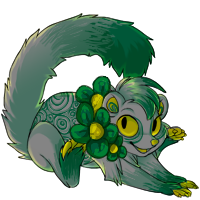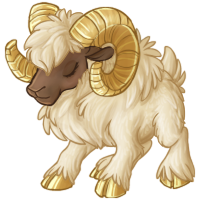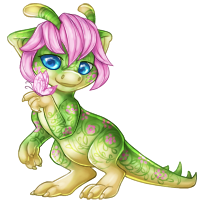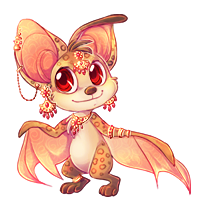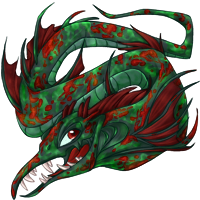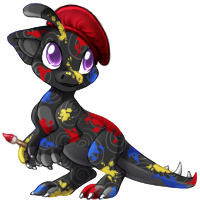 And grab a new BP Shop pet (or two, or nine) to help you find treasure and adventure!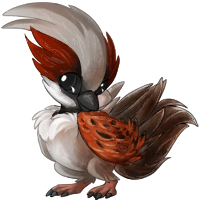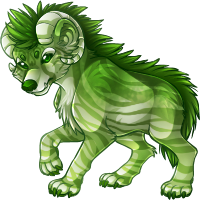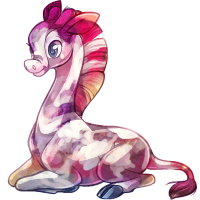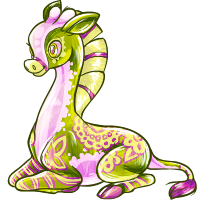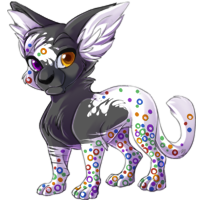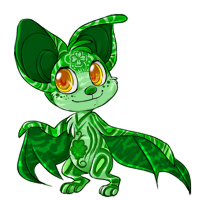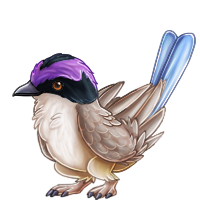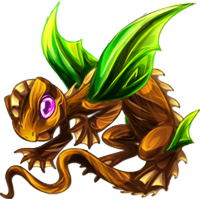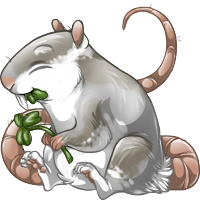 If you colored one of these awesome pets, please contact Kyu (#1010) for your payment!
Make sure to include your PayPal address if you are opting for the USD option.
We will also be collecting pet PSDs directly from the thread, so you no longer have to send them in. However, please make sure you keep the links active for two weeks (at least until mid-March) so we have time to snag 'em for science!





The Essence of March 2015 will randomly change your active pet into one of the colors above. Try a spoonful and see what you get!
(Our familiar soup image will be swapped out for a saucy potion bottle in the next day or two. *wink*)





The premium monthly item is Monochrome Rocks:

Found commonly in a dark area of the rock quarry, these stones seem to be striated with a strange magic that drains the color from anything nearby. Be careful when letting pets near these! With this LBC/MBC compatible breeding add-on your offspring may find themselves a little less bright. Though these Monochrome Rocks do not give edits, they tell your breeding artist to use neutral colors (black, white, grey, brown) on the offspring.

We're trying something new with this item in particular; you can also now find Monochrome Rocks stocking in the Premium Outlet!

(If your premium expired on the 1st or 2nd and you couldn't grab the item, PM me and I'll see to it that you get your copy!)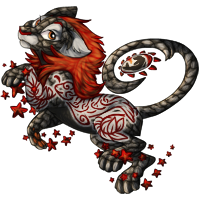 Have a party, it's your birthday!
We are on our thirteenth Lunaris in the celtic tree zodiac series.
The Ash Lunaris is currently reigning over the skies through March 17th, then a new birthday feline will take over!

Don't forget to check out the birthday link to claim your gift from Aywas on your big day! Need to change your birthday? Click here!








The new monthly contests have been announced!

April Monthly Pets - BP Shop: Enter

April Monthly Pets - GP Shop: Enter

April Monthly Customs
Theme: Bubbles

Good luck with your entries!






The Nova custom creators have migrated to the Premium Outlet for March and will return to their respective GP/BP shops in April and May, before cycling back into the Premium Outlet in June.






Coding Corner
A monthly update from behind the scenes.

We have a lot going on behind the scenes, from tiny fixes to major projects.
Feeling lucky? You can also look forward to some St. Patrick's Day festivities later on this month. :3




"Oooh... aren't I shiny and mysterious?"

Coming up this month we have another fun and new feature for you guys. The new feature should certainly delight those of you who have always wanted to capture Ay and Ara's monsters as pets for your lair. Your wishes are not too far away, but it will require some effort to obtain. Are you up for the task?





Cheers!
(And don't forget to check out Slash's post below filled with some amazing pets!)

- Eri
Posted by Eri & Dew (#17) on Mon Mar 2, 2015 8:57pm

---
New March Custom Bases!
Site Update


Jeweled Crystal has new bases!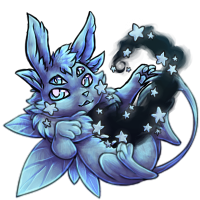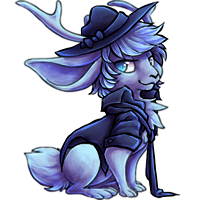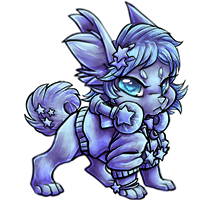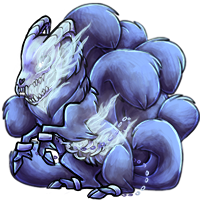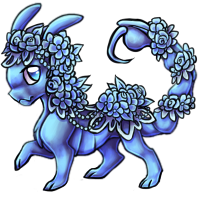 Jeweled Hybrid Crystal has new bases!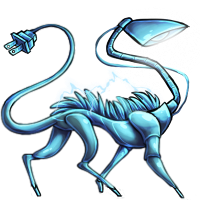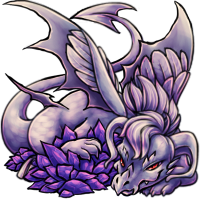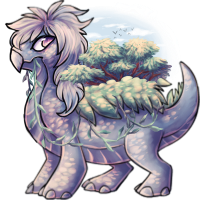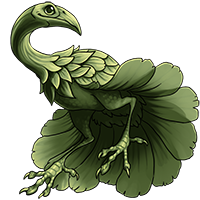 "The Bird" finally has a chance to enjoy the spotlight in the Rock Custom Crystal!

Enjoy!
Posted by J.A.K. (#15) on Mon Mar 2, 2015 5:34pm

---
Mystery Tickets
Items



The Mystery Box was supposed to close last night, but due to passing out before midnight, there were complications. The Mystery tickets will be available until 11:59 PM tonight. Be sure to get all orders in before then! If you processed a transaction between midnight and now and didn't get tickets, message me.

The March BP Sink event is waiting on the last few artists to finish their submissions for the event, so look forward to that launching soon! It should launch no later than Wednesday, and is most likely going to launch on Tuesday.
Posted by J.A.K. (#15) on Mon Mar 2, 2015 1:15pm

---
Monthly News Post FYI
Site Update



Just a quick note that the big monthly March news post from me should be posted tomorrow evening! :3

(So if the end of February snuck up on you, I still have the GP Shop/BP Shop/Monthly Custom submission threads open. *wink*)

- Eri
Posted by Eri & Dew (#17) on Sun Mar 1, 2015 6:36pm

---
Art Gallery
Contests
Art Gallery



The art gallery has been judged!
The theme was Scribble/Doodle Pets* and we received such fun, silly, rad entries!

Here are our featured winners: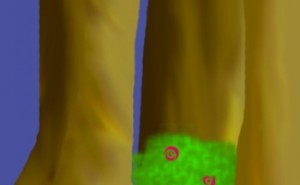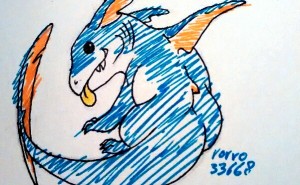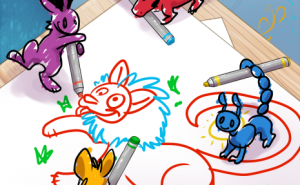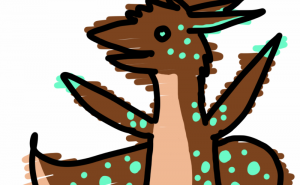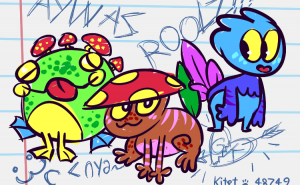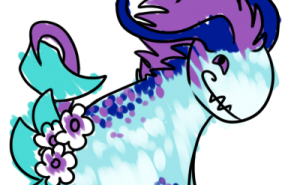 They won:






Congratulations!

The current theme is Skills!
It's time to put the spotlight on Adventure Skills! How does your aquatic pet look doing a rock smash? Can a pet really have all those skills? Are you sure some are hereditary? Have fun! Any medium is acceptable. :3
Official Aywas stock is permitted for this theme.

Good luck!

- Eri
Posted by Eri & Dew (#17) on Sun Mar 1, 2015 6:26pm

---
Trivia & Weekly Raffle!
Site Update
Weekly Raffle



This week's raffle winner is:
PlayOncePlayFair (#27930)
Who had 24 crystals out of 17,015 total and won a set of Kirin Trunks!







Congratulations!

Next week's winner will receive...






A Mystery Box Ticket!

Set a reminder to snag those crystals!

Trivia





The trivia has been updated!
Last week's questions and answers revealed!

This __ isn't sure how it feels about all these admirers!
Koaf

How many pet options are there for the Red Ribbon Bottle?
6

Which Cerby is featured in the recent Valentine's Day news post?
Poly

It literally turns green with envy.
Jealousy Phasma

How often does the Koaf Cabinet regenerate?
once a week

What "love" fruit does Aywas currently NOT have?
watermelon

Who is the artist behind the Moon Goddess Curls?
Yuu (#20)

What is the reward for the Slot Item Collection?
Metal Custom Crystal

How old is Tech?
15

The Antique Rose Shield gives how much of a toughness bonus?
20%

How many questions will you get correct this week?
Good luck!

(Sorry for the delay on this one, we'll be back on track on Wednesday!)

- Eri
Posted by Eri & Dew (#17) on Sun Mar 1, 2015 6:07pm

---
Monthly HA Contest
Contests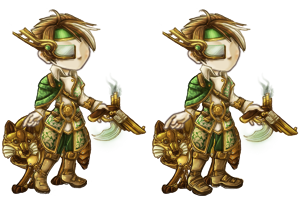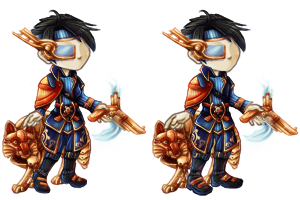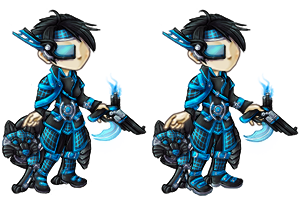 The winning HA sets have been placed into their respective shops!

Last month earned the following:
GP Set: 104 GP per artist
BP Set: 35,500,000 BP per artist
Premium Set: 1,834 PP per artist


Want in on the action? Well, phase one - the basing contest - is open and waiting for entries! Head here to submit your design. Fingers crossed you can all squeeze this month in!


This Month's Schedule:
Basing Thread: March 1st
Basing Vote: March 8th
Colouring Thread: March 10th
Colouring Vote: March 26th
Release: April 1st
Posted by Eveglori (#2775) on Sun Mar 1, 2015 1:29pm

---
MDT Price Update
Site Update



Metal Design Ticket artist pay increased to $4.00 (also funded by Mystery Box).
Posted by J.A.K. (#15) on Sat Feb 28, 2015 2:56pm

---
Mystery Box open!
Site Update


The Mystery Box is open until March 2nd! The Mystery Box is where you put your Mystery Box Tickets for a prize! The Mystery Box will generally open whenever we need to fund something interesting.





Mystery Box Tickets are essentially a coded way of doing the $5 Random Item Deal without most of the manual work or waiting. The Mystery Box is loaded with all sorts of admin-selected prizes... from booby prizes (though no HA stuff) up to pendants, if you have a significant amount of luck XD





Mystery Box Tickets are awarded free with every $5 of GP (so note that is 6 GP, as 6 GP = $5.94). They can be stuck into the box for immediate prize reception.

I can process USD shop amounts for Mystery Box tickets too, but send a message to #15 when you want them totaled up so they're combined properly.

Share your Mystery Box prizes here!

(The BP Sink event is coming in early March! MANY SCC BASES, look forward to it!)
Posted by J.A.K. (#15) on Sat Feb 28, 2015 12:36pm

---