Recent News
Search Options ►
Res the pets!
Site Update






Mornin folks, here with a quick update about the long awaited Pet ID Res items! After many tests, and a very long time perfecting this system we are happy to finally release the automated system! More information will come later on how to use them, but this is your pre-warning that they will become active on Wednesday, March 29th to give everyone a chance to get ready.
You will also notice that the Pet ID Resurrector has also had a price raise, this was done due to site inflation and because the system now being automated so there is no wait, so we want to try to limit the items a little bit.
Posted by 🎁❄Kaiyo❄⛄ (#489) on Fri Mar 24, 2017 10:20am

---
Birthday Lunaris
Site Update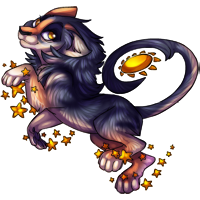 The Wolfy lunaris would like to apologize for being late, however those with a March birthday are now able to claim him.
If your birthday has already gone by, please contact Kyu #1010 for your gift!
Posted by 🎁❄Kaiyo❄⛄ (#489) on Wed Mar 22, 2017 1:34pm

---
T4T: Always On My Mind
Items



This beautiful hair ornament is in remembrance of Steahl's mother, and she would like to share it with everyone who has someone they want to remember and keep close to them year around.

It will be stocking in Trash For Treasure for the next 24 hours.
Posted by Eve (#2775) on Tue Mar 21, 2017 8:18pm

---
Wardrobe Expansion
New Feature
This update has been a long time coming, and I'm very pleased to finally announce and formally release the new Wardrobe Quickstock and Wardrobe Locker!





The new Quickstock gives you the option to quickly and easily move your items to the Locker and Inventory (inventory only available with Scroll of Transportation), to give your wardrobe a nice spring clean to get at the items you really want to use.

The Salon defaults (skin, eyes, eyebrows etc) are hidden from the Quickstock because they cannot be removed from the system - this can cause some pages to come up a little short of the 20 items. This is normal and nothing to worry about.





The Locker is your new clothing storage system! Able to hold as many items as you put into it, it keeps your clothing in the Wardrobe system without loading it every time you want to change your clothes. Any time you want to wear an item just change the toggle back to "Wardrobe", review and complete your choice, and it's right back where you originally had it, ready to wear.

If you're like me you have a lot of items and the thought of finding them again seems daunting - not to panic! The Locker has a search function which will make it easier for you to pick out that piece you've been looking for.





This is the system's first outing in public use, so there may be some glitches and twitches that haven't appeared in testing. If you come across any then please post in the Glitches forum, rather than leaving a comment here - it's easier for us to interact with you to fix those problems on the forum!


I hope this will be as useful to you as it has been to me and other clothing hoarders that have helped me poke and prod the system!


Also a quick note to ask you to check out the post below mine - I accidentally buried something important!
Posted by Eve (#2775) on Mon Mar 20, 2017 2:04pm

---
Could it be..?
Site Update





The snow has started to melt from the Aywas shops, the plant life is becoming a bit more colorful and lively, Colette is beginning to judge people a bit on their choice of colors for their outfits - yes, it's that time of year! Spring has sprung, and two contests have started in preparation for our Easter event!

You can now check out the forums for the Pet Submission and HA Submission threads! These will be open until March 31st at 11:59 PM AST, so if you are planning to whip up something for the festivities, don't forget to have them submitted by then. Hop to it!

If these two contests aren't necessarily your thing, keep your eyes peeled for other contests that will begin when we get even closer to Easter!
Posted by Kousei (#25044) on Mon Mar 20, 2017 12:28pm

---
Quick updates
Site Update




Happy St. Patrick's Day everyone! Tomorrow you can find a small treat in the Advent Calendar to help you celebrate all weekend long.







As requested we now have the Alchemy Knowledge Base Article up for public viewing! Please remember the feature is still beta so some of this information may change it isn't quite complete. However, it should have enough information to answer many questions and get you started!







I also have had a few questions about what is in the Petals of Prizes scratchcard, as I mentioned there is 25 different prizes you can win and a few of them are: SP, GP, Silver Potion, Platinum Crystal, Sketch SCC Pen, Trinket Boxes, and Jeweled Staves!
You get one free for every $5 you spend until March 22nd at 11:49pm!
Posted by 🎁❄Kaiyo❄⛄ (#489) on Fri Mar 17, 2017 5:58pm

---
So many updates I don't have a good title!
Site Update

~Update~: Hey guys, so there was a glitch with the Collect All button, it has been fixed now. We apologize for your missing components, so we have created a Bundle of Components and will be handing them out to those who have collected a recipe already. The Collect All button was doing everything except giving you your items, so you did still get the experience!










Hello again! I know, by now many of you are probably cringing seeing me posting, wondering what type of awful news I am bringing you this time. I promise this is a good day though, we have several things to release today including the long awaited Alchemy!


First off, an apology from both Yasu and myself. All of these should have been released a week ago, but as everyone knows I had no power. Yasu, however, also had no power for a little bit and for a was also stuck in town for an extended time due to his wife being in labor! So a special congratulations to Yasu and his family <3


That being said, lets get to the fun stuff you've been waiting for! Alchemy is now live! You can find the icon for it on the games page, it resembles cooking in that you will need certain ingredients for each recipe and that you gain levels. However, the levels are account bound, not pet bound. As you level up more and more recipes will be unlocked, you gain experience through breaking items down as well as creating recipes. Right now there is only a handful of recipes all of on-site items, but we will be adding more (hopefully by the end of the week) and we are also opening up a Suggestions Thread for different items and account perks that you would like to see!


One example of this is a recipe we will be creating that allows you to quit cooking without losing a level! We are waiting on releasing the new items until we can gauge how quickly everyone will level and make sure there are no major glitches that we missed.







I am also excited to announce that Alchemy will have a new Scoreboard! So those of you chasing SP have something new to tackle, and it comes with a trophy!

Notice: The Experience and Alchemy Levels are not set in stone. Consider this the Beta testing now, so if you lose some levels later on this is why. We want to judge how fast everyone levels, and we are taking into consideration that the numbers will be skewed for the first few weeks as everyone plays with it.


The Alchemy Kit Premium item has also been activated now! It regenerates once a day and grants you a random amount of experience towards your Alchemy







In honor of Alchemy's Grand Opening we have temporarily reduced the grab time in the Donation Box from 1 hour to 5 minutes, so you can grab as much as you may need for your Alchemy needs!




We also have finally finished the Shop Swap! If you head on over to the Shop Listing you can see the icons have changed and we have a whole lot less shops! We got rid of the weird ones that you guys have been complaining about for years, consolidated quite a few of them, and tried to streamline them a little. They're all also on the new shop format!
Note: For the time being quick stock dumping has been disabled! we are gonna try to get it back on shortly.


Which leads to the next subject; many of you have seen the NEW: Custom Clothing Shop Submission thread, this thread was created so that we can swap out the clothing in the shops! Those same outfits have been in there for ages, and most everyone has them already so we want to get some variety going in there. We obviously won't swap them out until we get plenty of submissions, and we will give a news post warning when the shop is going to swap out.





Along with the shops, Trash for Treasure has had a bit of a revamp, as has the Trash Dump! With all of these shop updates, if you guys see items missing, please let me know.






We also have the new Petals of Prizes Scratchcard! They come free with any purchase of $5 or more from now until March 22nd at 11:59pm! We may extend it afterwords but we want to see how they play out. We heard your complaints so these ones have a higher chance at winning than the Holiday Scratchcards, as well as 25 possible prizes!






I would also like to remind everyone that Commission Panel Fees still must be paid within 1 month of the commission. We have several artists with outstanding fees from January, you were given a leave for February due to the changes but these fees need to be paid. I will be sending out PM's later on this week to anyone with outstanding fees. If you have fees and cannot afford to pay them then please contact me. I want to work with you regarding this situation and I know that hard times do happen.
Posted by 🎁❄Kaiyo❄⛄ (#489) on Wed Mar 15, 2017 2:29pm

---
T4T: Did you remember yours today?
Items



For some people, medication is a daily fact of life.
For some it's an easy concession to make, for others it can be a little harder to add to their routine.

For the next 24 hours, Trash for Treasure is hosting this little bottle of medication
for your human avatar to keep hold of, just in case you forget yours!
Posted by Eve (#2775) on Tue Mar 14, 2017 6:44pm

---
Xaoc no more...
Site Update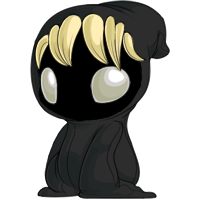 First up, some good news, I am still alive~ Woohoo. I was without power for almost a solid week, in sub zero temperatures, it was horrible.
But I am back and trying to catch up! My first order of business however is not so great news.
As many of you are aware of, Xaocs cannot be bred to eachother with any coin, however this was ignored for some time with Sketch Breeding Coins. After working with several artists and discussing it with staff, Xaoc x Xaoc can no longer be bred with Sketch Breeding Coins and I will be refunding any beedings that do so.
There is a strict rule that you cannot have a clone of rare genus', and breeding two of them together creates a clone in 99% of these situations.
Sorry for any inconvenience this poses!

Note: Sorry guys, I'm gonna talk to you through the news post cause there is far too many of you to ping directly. First up, thankyou everyone for your well wishes. The cats and my family are all alright now and bracing for the blizzard that is gonna shut my whole state down. Hoping to finish my work today before the brunt of it hits, if I vanish again just assume I don't have power.
Regarding the Xaoc, this is not a new rule. Xaocs have never been allowed to breed eachother with any coin unless there is an addon to change the species of the baby.
For more information you can visit This KB Article and in the bottom you will see the footnote: " Ultra Rares can only be breed together using a breeding coin IF an add-on which results in a different genus for the offspring is attached. Such add-ons include Mutagenic Ooze, Hybrid Embryo, Hybrid Genetics Kit, Unidentified Embryo, and Genus in a Bottle."

Several got through the queue beforehand, so I tried to continue this but after causing quite a bit of strife for my artists as well as myself it has been decided it isn't workable. I have had to send back Xaoc x Xaoc babies repeatedly because they were just too close to looking like a Xaoc. Several that did manage to pass before I took over end up having to go through fixes because they were still to close to being a Xaoc so they couldn't actually be created as a species.
Anybody who has their breeding refunded is welcome to contact me so we can try to resolve this situation with as little unpleasantness as possible. Upsetting people is *not* my goal, it never is.
Posted by 🎁❄Kaiyo❄⛄ (#489) on Mon Mar 13, 2017 3:19pm

---
PSA: protecting your customs
Site Update
I don't know about you, but my heart always bleeds a little when I see someone lose their pet (or its PSD) due to a small slip up (it's happened before you know it - trust me, I've been there). It's even more awful when the pet in question is an expensive pet bought during a sale (think Teos, Fauxes and Snoodles), and there is no way for you to undo your mistake!
Therefore, please take a minute to read our suggestions on how to protect your precious customs from those derpy moments.


In short, there are three steps you'll want to go through to protect your pet as much as possible:

1) Download your pet's PSD
2) Attach your pet's PSD
3) Lock your pet


---


Downloading your pet's PSD

No matter the kind of pet, you want to gain control of the PSD as soon as possible. You never know when download links might break or expire and your pet's PSD is lost forever.
This is especially true for sale pets: all links to PSDs for pets sold during the Black Friday and Mayday sales will only stay active for about 6 months. After that the links are wiped and not even staff can recover the PSD for you. Even if you don't plan on using the PSD yourself, you should always grab them and keep them somewhere safe, just in case.
Extra tip: pets that have their PSD are in general easier to sell than those that don't - and they often fetch a higher price, too!

(If you haven't grabbed your Black Friday '16 pet's PSD yet, do it now! In a month or two, the PSDs will be wiped permanently. Go on, I'll wait here until you're done *pulls up a chair*)



Attaching your pet's PSD

Not only does this greatly simplify things if you ever decide to breed the pet, it also acts as some kind of back-up. If your computer decides to have a meltdown and all your files are gone, you can still re-download any PSDs attached to your pets. So even for those who never breed their pets, attaching PSDs is a must! Don't get rid of the original PSD on your own drive, though! There's always a chance the aywas drive someday has a meltdown of its own.

For gen 1 pets, you can attach the PSD yourself by visiting your pet's profile, clicking "Edit Pet" and then "Select file". Gen 2 pets should come with their PSD attached, but if your pet is a bit older or needs its PSD updated, you can post in the Gen 2+ Pet PSD Upload thread (note: the thread is currently closed, but Rudy promised me she'll make a newspost with an update soon).



Locking your pet

Even if your PSD is safe, that won't do you much good if you accidentally zap or potion over your pet. Getting your pet back after a slipup like that, can be very expensive or even close to impossible. The only way to protect your pet from this fate, is to lock it. At the time of writing, there are three different ways to do this:

1) Through the locking feature:
Visit your "my pets" page and click "Lock ___ from Modification" next to your pet. This costs 5 GP.

2) By using a Save Point:



This is a one-use item that was released during a user event. As a result, it's not available in any site shops, but you might occasionally find one in the user shops.

3) By using a Lockbox:



This item was the premium item in December 2014 and regenerates once per week. It is by far the best choice if you're looking to lock a lot of pets in the long term and don't want to spend a fortune on doing it. In addition, you might occasionally find generous users on the forums who are offering to lend out their lockboxes to others!


---


Thank you for taking the time to read through this huge lecture newspost. All of the info above can also be found in a freshly revamped KB article. If you have any questions or additional tips to protect your pets *points down* please let us know in the comments!
Posted by Marjo (#5741) on Fri Mar 10, 2017 1:18pm

---