Recent News
Search Options ►
Rocks and Painteds!
Site Update
I'm really bad at news titles in case you guys haven't noticed...





But.... I'm here to post a few quick notices! First up we have a user suggestion from Kirara, introducing the Fancy Rock Custom Crystal and Fancy Rock Crystal Wand! These super shiny items will allow you upload an edited version of either the monthly Rock Custom species, or one of the retired monthly Rock Custom species. When submitting with the Rock Crystal Wand, please include a link to the original pet in your comments to help our crystal checkers! These items allow up to 50% edit room!






After seeing a thread about the confusion of the Painted Twins and Painted Eggs being compatible (but not actually being compatible) we have decided to truly make them compatible! From this news post on, if you combine a Painted Twins and Painted Eggs with either a PLBC or PMBC, you are allowed to submit 3 predictions, but will not receive a site baby. Please keep in mind that married pairs do not affect the amount of predictions you are allowed with this combination.


If you used Painted Twins but only want your predictions and not a site baby, you can mention that in the notes and my checker will process them quickly.





I am happy to announce that the temp artists I have hired are doing great! If you wish to ticket or pen one of them we are going to keep the Sketch Breeding Coin knowledge base updated! The Painted coin KB articles are not yet updated with the GP artists, though we will be updating those soon as well! If you wish to pen one of them feel free to list "GP Artist" in your notes.





To conclude, I wanted to make everyone aware that I am going to be out for the weekend! I have to make an emergency trip to Michigan for family troubles. I will still have my phone and will try to address what I can, however please understand that I won't have much time, and for a portion of the trip I won't be able to get on at all.
Posted by 🎁❄Kaiyo❄⛄ (#489) on Fri Feb 17, 2017 7:53pm

---
Happy Valentines Day!
Site Update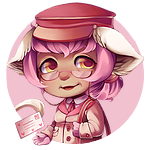 Happy Valentines Day dearies, so sorry I'm visiting you so late! I have been busy running around delivering all of your beautiful love letters!


Which brings me to why I am here today, what better way of expressing your love than by saving one of our sweet member of Aywas? Please choose one of the below retired raw species to be saved and brought to be a permanent species! You won't get to choose where the pet goes due to past issues staff is going to choose based on the pet that wins.


As a late Valentines gift make sure to check the advent calendar tomorrow!



I would also like to direct everyone to your My Pets page! We forgot an addition to the cooking when we did the initial release, however on this page you can actually choose which pet you would like to cook with. By selecting "Cook with this pet" it will take you right to a session with Claude!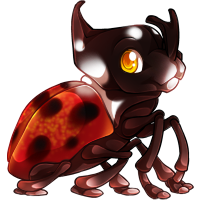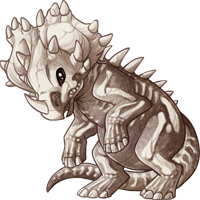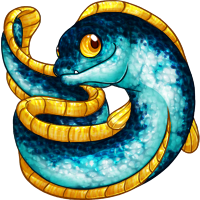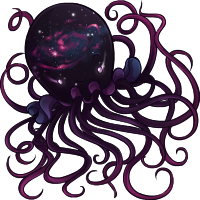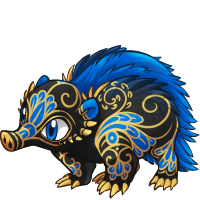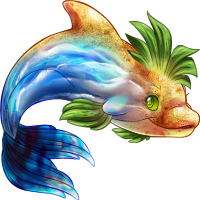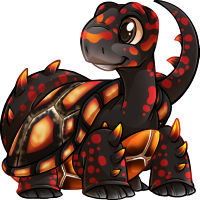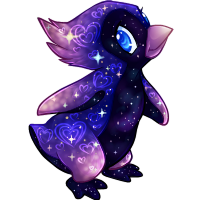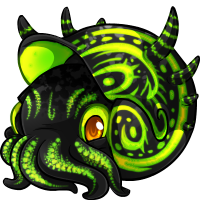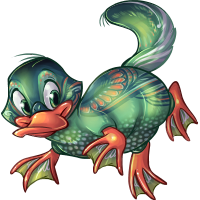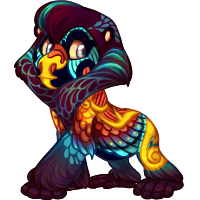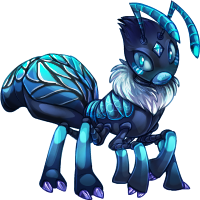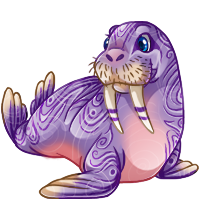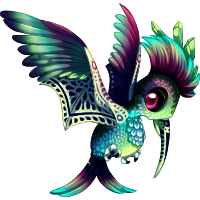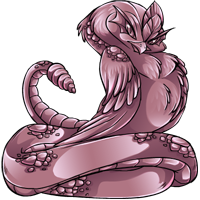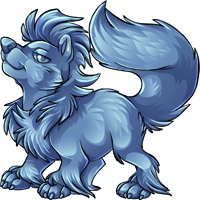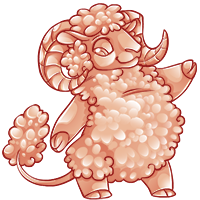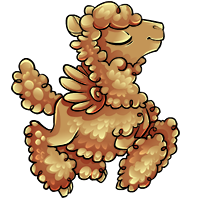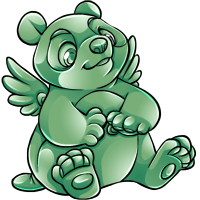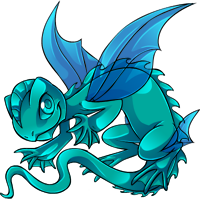 Posted by 🎁❄Kaiyo❄⛄ (#489) on Tue Feb 14, 2017 10:32pm

---
Updates, sales and cooking - oh my!
Site Update

Good evening everyone! I have a lot of ground to cover so I am going to try to keep this short. First up, the monthly HA set has been changed and I apologize greatly for the delay! They will remain in there for two months, so they'll be removed around April 12th.







Next, we have some new items! By popular request I would like to present to you the Platinum Paw Balloon and Platinum Adventure License!





The Platinum Paw Balloon will open into any item on site, excluding HA items, Package Items, Pendants, and Slashbot-related items. The reason for the Package Items is because we do not have a way to separate Trunks from other types of packages. You can find it in the USD Shop for $5 until February 19th at 11:59 pm AST, then it will increase to $7.50, so take advantage of the special introductory sale price!
The Platinum Adventure License lets you have unlimited pet captures from Adventure for one week! To use it, you have to go to Adventure and access your items there and then use the license. Then, when you go to the license page, it will tell you how long you have left!


Since we are bringing in some new items, we thought it would also be a great time to hold a sale! You can find a variety of items at reduced prices, as well as some of our rare or limited items!











But wait, there's more! If you go over to the GP Shop and BP Shop we have decided to throw a mini sale there, too! You can find a few specialty items in both shops!


All sales end February 19th at 11:59pm! However the Gold Star Charm will be removed February 14th at 11:59pm





I promised a few news posts ago to make a thread so everyone can discuss the financial situation and a few of their ideas. As promised: Here is the thread! I will try to respond as best as I can, but please remember I am incredibly behind right now!
Which leads me to the next point: My temp GP artists. I haven't been able to respond to all of your PMs, so please do not fret yet! Just because I have not responded does not mean that you are not hired, just that I am incredibly slow right now. So please try to be patient with me! <3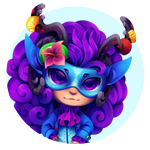 I am also happy to announce that the updated Cooking went live a few hours ago, and so far the positive feedback is overwhelming! To answer a few questions I've noticed: Training gives you a level in a few hours without any ingredients. It lets you train up a few pets at once without ever getting them the ingredients. Then, when you quit a gourmet session, instead of being dropped all the way to 1 no matter what level you are at, you now get dropped to your previous rank. When you click quit it explains it all in detail for ya!
Posted by 🎁❄Kaiyo❄⛄ (#489) on Mon Feb 13, 2017 1:04am

---
Adventure Pets
Pets
Through the flurry of love letters being tossed left and right, some new pets have been spotted around Aywas! Perhaps you can convince them to leave the wild and make themselves at home in your lair?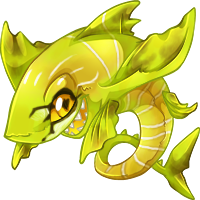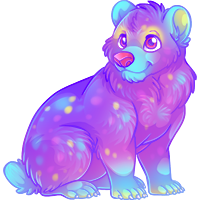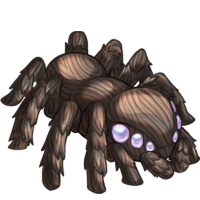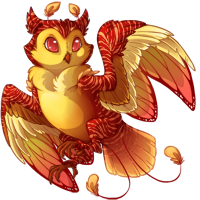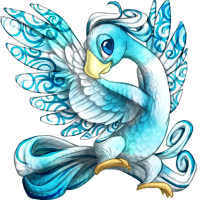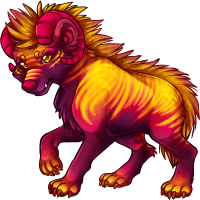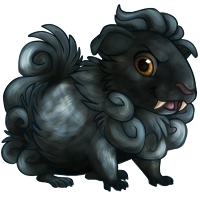 In addition, the January pet coloration submissions forum raffle has been drawn!




Congratulations to Calix (#14735) for winning a Blue Custom Orb!


If you want to design some Adventure pets, go and post them in their respective threads here! There's also a chance that the designs accepted from that forum will go into the Pet Shop! Remember, you can earn SP!


If your design is now released as a site pet please contact me, Kousei (#25044), for your free copy.
Posted by Kousei (#25044) on Wed Feb 8, 2017 8:44pm

---
More updates! And applications!
Site Update



Good evening, sorry for the late news post but I have a few updates! First up I have been asked to remind everyone that when you use the Crystal Check feature that if you can include a PSD our staff would greatly appreciate it! It helps the process quite substantially, if you cannot include a link to the PSD then if you can color your edits a separate color from the base it will help out too! Such as doing the base grey then all the edits blue.


In the same category, please remember to link your Crystal Check link in the pet when you submit your custom. Even if the pet hasn't been checked yet, just go ahead and add the check. It'll either get processed before the pet is accepted, or when the pet is accepted it'll be processed at the same time, that way our staff isn't bumping into eachother.







There was some pretty good suggestions in my previous news post and after some discussions we thought that it would work to try doing Smaller Breeding Lists for GP! We have several teams that are open for this so I will go coin by coin!

Lesser Breeding Coin e-mail kyumauri.breeding@gmail.com with your application, this team is offering lists with a 5 breeding minimum with a 10 day deadline, paying 7 gp a baby.

Holiday Breeding Coin e-mail kyumauri.breeding@gmail.com with your application or examples of your coloring and edits. This team is flexible with the amount of breedings, with a 10 day deadline, paying 20 GP a baby.

Painted Metal Breeding Coin pm Kaiyo #489 with examples of your coloring, include a wide array of types! This team is flexible with the amount of breedings, with a 7 day deadline. Paying 9GP per baby.

Painted Lesser Breeding Coin pm Kaiyo #489 with examples of your coloring, include a wide array of types! This team is flexible with the amount of breedings, with a 7 day deadline. Paying 11GP per baby. This position requires you to have a program you can edit swap in, and I will monitor that the edit swapping is balanced.

Blind Dates and Eggnogs pm Kaiyo #489 with examples of your coloring and edits. This team is flexible with the amount of breedings, with a 7 day deadline. Paying 30GP per baby.

Sketch Breeding Coin pm Kaiyo #489 with examples of your Sketches! This team is flexible with the amount of breedings, with a 7 day deadline. Paying 14GP per baby.


We will try to answer all PM's as quickly as possible, however please understand we may get a flood from them and Mauri and I both do have to catch up on previous work.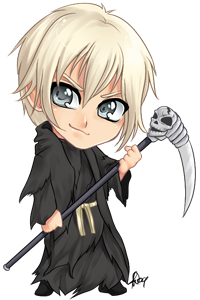 The time has come to say good-bye to Chaos, he has been teaching our pets how to cook for years and he is ready to retire. In the next few days Claude will be taking over the cooking pots and pans and leading us into a whole new and exciting world of baking. Tomorrow new recipes will be disabled, however you will still be able to collect your finished products.

Posted by 🎁❄Kaiyo❄⛄ (#489) on Tue Feb 7, 2017 9:30pm

---
Breeding Update
Site Update
Little update on the breeding front. Kaiyo (and the rest of staff) have been being vague about my situation since it involved my health and some... less than ideal situations, and they didn't feel like it was their place to talk about it publicly. I appreciate that and I want to let you all know what's been going on.

I got behind on things in December of '16 when I had a work accident and ended up with brain swelling and a whole lot of not-fun stuff. I was almost caught up with everything last week. (Horray!)

Then on Friday I was in a 4 car collision. Been in the hospital, Kyu updated staff for me on what was going on, and now I'm back home in a neck brace and a whole lot of pain.

Basically the last two years for Mauri can be summarized by this:
2016 - "I threw so much bad luck and crap at Mauri I win."
2017 - "Hold my beer."

So don't touch me, I'm apparently cursed. |:

On the good news of things, besides 2 lists and a chunk of breedings that need mistakes fixed prior to finalizing I'm basically caught up on everything breeding-side, minus my inbox. Additionally we're working on ruling Breeding Mistakes 5.0 and will soon send those rulings out and get all that stuff worked on asap.

I've also trained someone to help with MBC and Derps, and am training someone to help with RBC. I want to divide and conquer so that the cruddy situations of a single person don't take down an entire feature for a period of time. That's been in the works for 3 months now, thank goodness.

I am in the need for some more helpers but that will need to wait until I can focus on my screen enough to respond to people. In the meantime, if you know how to edit % check pets feel free to send me an email to kyumauri.breeding@gmail.com if you're interested in volunteering some help with some breeding-stuff in the future. Include your username and ID. Note: My responses may be sporadic or delayed for the next week or so.

I love you all and I'm sorry things have been a bit cruddy the past few months. We had started training people to avoid just this and unfortunately my life went to shit twice in the process before our trainees were ready. <3

- Mauri
Posted by Kyu & Mauri (#1010) on Sun Feb 5, 2017 2:37pm

---
Updates and Commission Fees
Site Update





Good evening everyone! It is with a heavy heart that I come to you now. Unfortunately we have to make several financial changes rather quickly. I want to be completely open about everything, so I am going to try to address all of the points that I feel need to be discussed.
I was discussing finances with Slash recently and he discovered a major source of the financial issues that we have been having are due to the site making 30% less income these past few months than in previous years. This is understandable, as many have noticed the active user count has gone down substantially last year, and many countries are in a pretty bad state economically and people are nervous about spending. There is a lot of concern about the stability of the site with how behind several aspects have become.
We have been working on catching up on these things to try to earn your faith back. We are in the process of more changes to help streamline background productivity (such as getting breeding helpers, the commission panel fees, etc). We know that it won't happen over night, and that many of our changes will also upset the user base. We do not want to disregard your feelings, but please understand that everything we do is to benefit the site in the long run. We have a lot of damage to repair, and it is a very long and tedious process. I personally spend almost every waking moment when I am not at my offline job, investigating options and discussing changes with the staff to keep pushing forward.

That being said, some of the changes we are making are:
- Alidae Egg, Transitional Fossil Egg, and Grand Edit Potion are having their Prediction Payout dropped to $10. When an Egg and a Grand Edit Potion are combined they will pay out $15. Any breedings submitted before Tuesday February 14th at 11:59 pm will not be effected by this pay change.
- Offering different payment options for USD breeding teams.
- Shrinking some of the larger USD breeding teams. (However, if we end up with enough artists taking different payments we won't have to do this!)
- The GCC and MDT teams will be shrunk. If you are on one of these teams and are interested in receiving GP or working out another payment system please pm me, Kaiyo (#489). If there are enough people willing to accept different payments I won't have to shrink them.
- The monthly site contests are going to have the USD pay dropped starting next month. It will still be offered but it will not be the same amount.


I appreciate everyone reading this, and I apologize again for these changes. Many of them will be temporary, such as the artists adjustments. Over time we may be making more adjustments, but we hope that these changes will be enough to cover the expenses, and we may be able to bring on another artist or two with the new payment methods for some of the backed up breeding teams.
If anyone has questions please feel free to ask, send me a PM if you would like, I will try to answer whatever I can. I want to be completely open about this situation, and withholding information does nothing for any of us. However, due to certain restrictions, there is some information that I am not permitted to share.





I do not come to you today with only bad news, however! The Commission Fee Panel is now live! You are now able to pay your own fees, select which ones you pay and when. There is a minimum of $5, so if you don't have that much in owed fees you won't be able to pay it yet!


It will work the same way it currently does in regards to dates, and all fees of the prior month must be paid within one week of the new month. So January must be paid within the first week of February, February within the first week of March, etc. Of course, this month is an exception since the feature is new and did start late, however please make sure January fees are paid quickly!
If you have any questions regarding your fees, please send me a pm! Only ping to the news comments if it is a general question about how something works.
Posted by 🎁❄Kaiyo❄⛄ (#489) on Fri Feb 3, 2017 2:19pm

---
Welcome to February 2.0!
Site Update

This month's Jeweled Bases are created by needchocolatenow (#41056)!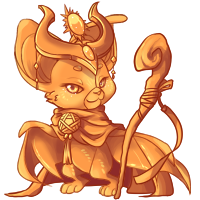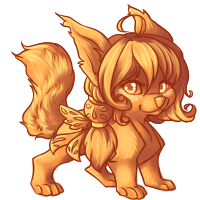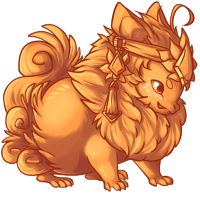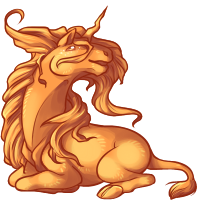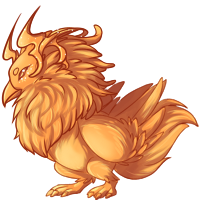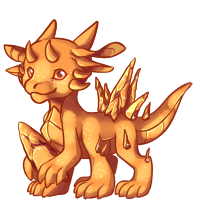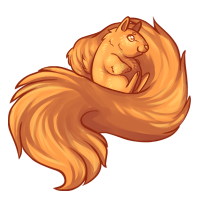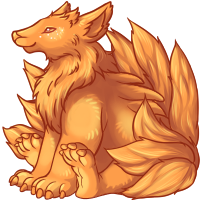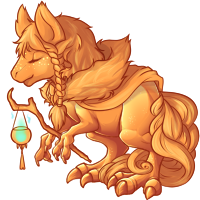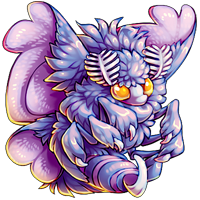 Look at this cutie little lovebug flying in for February!! Aww, it has little heart-shaped antennae! And heart shaped wings! And it's so fuzzy! And - wait, what is that stinger for...


I am fairly certain that Kirara drew this love bug because she knows my weakness...






Back by popular demand, we are open to Stationary Submissions! to go with the Handmade Love Letter. I have removed the Valentines theme restriction and if we get enough submissions we may open it more often throughout the year!





I would also like to let our artists know that the Commission Fee payment process is going to be a bit delayed. However, I hope you will be happy to find out why! We have coded a feature that will allow artists to pay their own fees without needing to wait for us to send you the invoice! It has been thoroughly tested and so far we have not had any problems, but we want to add a few more things such as a payment history page so you can keep an eye on everything! :D


Edit:In case you haven't noticed, there have been some changes to the monthly BP and GP submissions threads. If you've ever had trouble choosing between GP and SP, worry no more - they have now been combined! The prizes will be altered a little more next month as well, so be sure to read over the prize section once the April threads open up
Posted by 🎁❄Kaiyo❄⛄ (#489) on Thu Feb 2, 2017 8:52pm

---
A New Raffle has Started!
Items
A new raffle has begun
Mystery Box Ticket

Ticket Price: 1
Max Tickets: Unlimited

There is a new Raffle started for Raffle Crystals!

Trivia has Updated
Here are last weeks answers:
Which pet is not obtainable through the Gingerbread Tea?
Marsh Melo
How many pets are available from the Gingerbread Potion?
18
Where was the Spice of Life ingredient being stocked?
Trash for Treasure
Which genus does not have shopkeeper lines available in the Winter Warmer #25?
Soli
January birthdays will receive which Lunaris this month?
Goose
The Heavy Sack of Paws will increase:
The chance of running into merchants
Which one of these "national days" in January was not featured with one of this month's GP/BP shop pets?
Bubble Bath Day
Which gingerbread food item will restore 25 hunger points?
Gingerbread Shoe
Which item will unlock the Ice King/Queen achievement:
Snowfall
When the snow starts it's time to snuggle!
Snowy Nights Finx
Good luck! :D
Posted by Chibi 💗 LLs (#124) on Thu Feb 2, 2017 3:42pm

---
Raffle #193 has ended
Items
Congratulations
Edible Coral

Raptorgrrl (#50500) is the winner of the raffle and won the item Edible Coral!
Raptorgrrl (#50500) brought 21 tickets, spending 21 Raffle Crystal!
Winning this lovely Tashian custom!
Posted by Chibi 💗 LLs (#124) on Thu Feb 2, 2017 3:39pm

---