Recent News
Search Options ►
Monthly Customs Game
Contests



'· .¸¸.·´'· .¸¸.·´ [[ The w i n n e r s' edition! ]] '· .¸¸.·´'· .¸¸.·´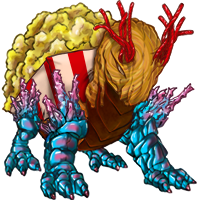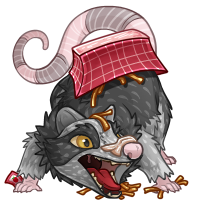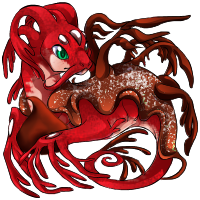 Ponyta (#28386) .............................................. Silent Wolf (#35557) .............................................. Fae (#74329)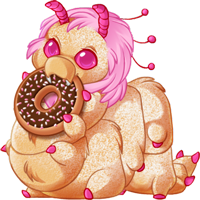 Demagin (#67161)


Congratulations to all of our winners!

Posted by Lacia (#25044) on Fri Jul 19, 2019 9:41am

---
Bot: User Run Raffle
Contests



Today I bring you a user-run event from Opal (#550)!

First we will begin with the small print, these User-Run events are not site sponsored or endorsed and are completely controlled by the user(s) who are hosting.

And now, onto the fun stuff:

Opal (#550) is hosting a free to enter raffle!


Raffle ends August 14th at 12:59:59pm AST


You have a chance to WIN a neura, alt neura or xaoc, so be sure to check it out and get your FREE entry!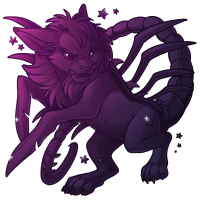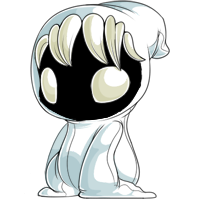 The Slashbot would like to emphasize once again, that this is a User-run event, and not site sponsored! However we do still hope that you check it out. Good luck!
Posted by Slashbot (#3) on Wed Jul 17, 2019 9:51pm

---
Story Game & Lunar Meteor
Contests



The Story Game continues thanks to Artistacat (#79157)!

The deadline for the next installment is 11:59 PM AST on Saturday, July 27th!
Note: at this point in time, entries concluding the story are allowed!

For those unfamiliar with the game, you can read about it here. Don't forget, you can also subscribe to the official Story Game thread or the ping group StoryGame! Not only will you be notified of updates and reminders for the game, but it is a good place to chat about the current game, or even about what you'd like to see in the future!

Remember, the story is in your hands!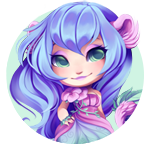 "Oh my! I just love Lunar Meteor - but I need something new to wear for the festivities... Maybe you can help?

I've had a thread set up to see your ideas! Then on July 28th we'll put up a poll to see which ones you like best, and the two designs with the most votes will get colouring threads.

Then I can open a special shop during Lunar Meteor to sell the three winning colourations for each base!"

(Staff clarification: Monthly HA contest is being held in it's usual way, but two bases will be chosen (1st and 2nd place in the poll). Colourations will be polled as normal, and while all the designs will go in the same shop they will be priced with the usual currencies (1st place: GP ; 2nd place: BP ; 3rd place: PP). As such all prizes will be as normal for the contest. Good luck!)





If clothing isn't your thing, the Lunar Meteor Pet Submissions thread is up as well!
Posted by Lacia (#25044) on Sun Jul 14, 2019 10:24am

---
Sparkling Crystal KB
Site Update



Just a quick note that, since the Bigger BP Challenge has ended, the BP Sink page has been removed from the Play dropdown menu.
You can find all the PSDs in their new home in the Knowledge Base, and the crystals can continue to be purchased from the BP Shop.

We may host another one at a later time, at which point we'll put up a news post and reinstate the link.

Thank you to everyone who took part in the Bigger BP Challenge, and I hope everyone enjoys the PSDs.
Posted by Eve (#2775) on Fri Jul 12, 2019 11:45am

---
Monthly Customs Game
Contests



It's time to give away four free customs designed during June under the theme of Junk Food!

To play, you simply choose your favorite from the poll below! This will enter you into a raffle for that particular design. You only get one vote, so choose wisely! If you created one of the pets below, please contact Lacia (#25044) with which prizes you are claiming.

You have until 11:59 PM AST on July 18th to get your votes in! Good luck!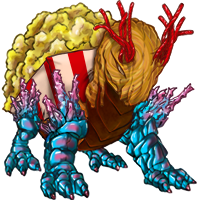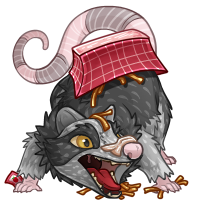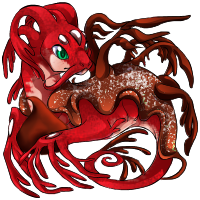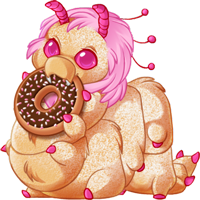 Kodama
Vircyon
Codu
Chorlu
Posted by Lacia (#25044) on Thu Jul 11, 2019 6:12pm

---
Adventure Pets
Pets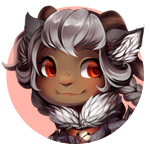 "Have you noticed any new pets recently? Some of them look good enough to eat! I-It's a joke, please don't try to eat them..."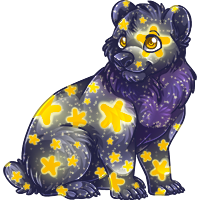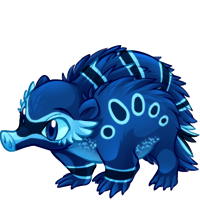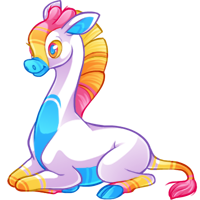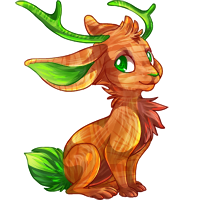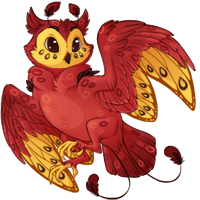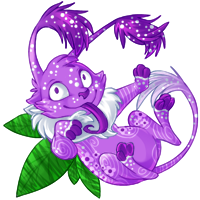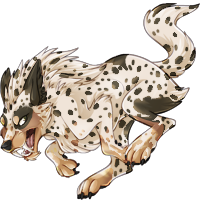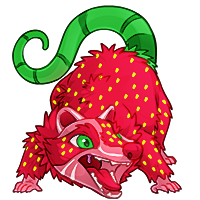 In addition, the May and June pet coloration submissions forum raffle has been drawn!




Congratulations to May's winner Flying Chinchilla (#28999) for winning a Blue Custom Crystal!




Congratulations to June's winner Tech (#5057) for winning a Gold Custom Orb!

If you want to design some Adventure pets, go and post them in their respective threads here! There's also a chance that the designs accepted from that forum will go into the Exotic Pet Palace! Remember, you can earn SP and a Restyle Brush!

If your design is now released as a site pet please contact me, Lacia (#25044), for your free copy.

Posted by Lacia (#25044) on Wed Jul 10, 2019 4:28pm

---
...Did We Forget Someone?
Site Update
Did you think we would forget about Scribble Coins?







Don't you worry about that! In fact, what's in store for these fun coins is gonna last a whole lot longer than PPP -- from today onward, predicts are allowed for both Scribble and Smudged Scribble Coins. It worked so well last year that we've decided to let you all make your own scribbly friends!

Do remember, though, that scribbles are messy, with colors outside of the lines and basic shading. Anything that isn't unquality enough will be denied!

If you have any questions regarding predicts for these or about the coins in general, you're free to PM Juke (#7625)!



And don't forget to check out the newspost below for all sorts of fun Pool Party shenanigans!
Posted by Juke (#7625) on Sat Jul 6, 2019 10:23pm

---
Prediction Pool Party?!
Site Update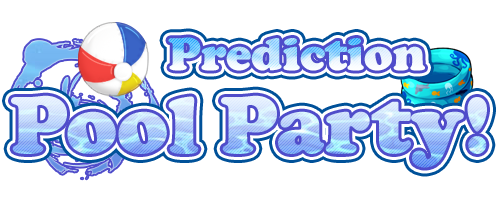 It's starting to heat up so time to break out the pools! It's time for the Summer's Prediction Pool Party! I bet nobody predicted that would be happening, amirite? ;D


For those of you who weren't here, and those of you who were, I'll be listing out all the rules and bonuses, as well as setting up the threads that have everything compiled for easy reference!


This event will run from July 7th 2019 until September 15th 2019! that gives you a whole 2 months to work and design as many predictions as you possibly can! The point of this is to try to help ease up some of the more backed up queues, so those specific queues will also receive the most bonuses.
- The Prediction Caps are being temporarily removed for all coins during this time!
- Any artist that makes a prediction can enter themselves into a raffle by posting in the Artist Raffle (Coming Soon!)
- All edit percentages are "loose" for this event only, so we will not get up in your business if you submit a 50% breeding and it is 57%. If you have a 50% breeding and we can't tell what species it is, then we might have a problem.
- Remember! Predictions can be done for USD however if they are not Platinum Breeding Coin or Sketch Breeding Coin predictions they must go through the Commission Panel!

Rules


All predictions must have the PSD attached in order to qualify for this event.


Breeding rules still apply! If you bought a breeding slot, for only one baby, please ensure that you have the owners permission before making extra baby predictions! If someone violates this they may have their baby deleted without refund.


Please included "Prediction Pool Party" in your breeding notes, or predictions and breedings will be processed as normal!


All artists must have a forum for their sales thread in our new Prediction Pool Party Subforum. The only exception is if you are just doing your own predictions.


Now! Onto the part you are all really excited for, the coin specific bonuses!

PLEASE PM the person in charge of the coin you have questions about your breeding or a specific perk:
Breeding Queues and Who To Contact

Some coins will have bonuses that are good ONLY for breedings ALREADY SUBMITTED. That means your breeding must be submitted on July 5th or earlier to qualify for those specific perks. They will be listed at the END of each coin that have bonus perks for already submitted breedings.








Blind Dates allow up to 75% edits, Delicious Eggnogs allow up to 50% edits. With permission from the other pet's owner you can upload a second baby! You must include the PM ID in the breeding notes. Both coins have a 20% chance for a rare, Nog's are allowed the same rare's as Blind Dates. Each predict uploaded also has a 1% chance for a bonus added Xaoc! Please PM 🍀Allysun🌈 (#317) for the rolls. Please read the Knowledge Base Article about Blind Dates for information about Blind Date and Eggnog predictions.








Breeding Coins grant an extra baby as well as increased edit percentages:
Breeding Coin without an addon - 50% baby and a 30% baby
Breeding Coin with an Edit Potion - 75% baby and a 50% baby
Breeding Coin with a Grand Edit Potion - Two 75% Edited baby, no USD kickback.

Breeding Coin without a baby addon - 2 Babies
Breeding Coin with a Fertility Potion - 3 Babies
Breeding Coin with a Married Pair - 3 Babies
Breeding Coin with a Married Pair and Fertility Potion - 4 Babies

2% chance for metal Alt Neura (PM Creek (#10084) for the roll)
You may also choose a provided SCC from the pot when a hybrid genetics kit is included.

If submitted before July 5, 2019 - 10% chance of an alt Neura rather than a 2% chance and breedings will act as though they have a Painted Bottle attached.







Evil Breeding Coins will give a Guaranteed Breedable baby, and the user is allowed to choose if the offspring is Evil or Normal.
You are permitted up to 50% Edits
1% Chance at a Metal Alt Neura (PM Creek (#10084) for the roll)
With a Hybrid Genetics Kit you can choose the hybrid or any SCC from the pot.

If submitted before July 5, 2019 - Offspring are allowed up to 75% edits, 10% chance of an Alt Neura instead of 1%.







Holiday Breeding Coins have several bonuses! Predictions for this coin will act like they automatically have a Hybrid Genetics Kit or a Genetics Kit attached which allows you to submit any non-rare hybrid, common, uncommon, trash, or raw species you desire. You can also choose from any of the Provided SCC Bases! The edit percentage for predictions is also being raised 50%. Every Holiday Breeding Coin prediction will also act as if it has a Painted Bottle attached, so you can color the baby however you see fit.
If you PM Creek (#10084) she will also roll for you to have a 10% chance of getting a rare hybrid during the breeding. A 1% chance of rolling for a 50% edited Xaoc!, or a 5% chance at a 50% edited Alt Neura after the breeding is completed (So an additional super rare baby on top of your others). These rolls are *per* predict breeding, not offspring.

If submitted before July 5, 2019 - 50% chance of a rare hybrid instead of 10%. 5% Xaoc chance, and a 10% Neura chance.











1% Chance for Metal Xaoc Baby (PM Kandria (#293) for roll) per submitted predict u
1 extra baby per breeding
Each breeding acts like it has a Painted Vial attached.

For all METAL BREEDING COINS submitted before July 5, 2019 - Pick one of the Mudslide perks from last year's event to apply to your breeding.

For all LESSER BREEDING COINS submitted before July 5, 2019 - You may make 2 extra offspring instead of just 1.







Neura Embryo and Dragon Lotus allow for 50% edits and act as if there is a Painted Bottle attached.
10% Chance at a second baby, PM Kandria (#293) for roll.








Painted Metal Breeding Coins and Painted Lesser Breeding Coins grant an extra baby. Married pairs that are bred with a Painted Metal Breeding Coin are given a 100% success rate for the second baby, so they total for 3 babies.
This stacks with Painted Eggs, Twins, and any other compatible breeding addon, however you must provide all babies and you lose out on the site provided baby!

For breedings submitted before July 5, 2019 -
You may add 1 edit to be drawn on each baby, up to 30%. This edit may only be an accessory! No pose changes, or base adjustments! Or you may use one edit from any of the Painted Edit Packs







You are allowed 1 baby of your choice: Mutant or Normal. As well as 1 added Mutant! If you would like to see if your first baby rolls a hybrid you can pm Chelle (#7310) for your roll.







Rusted Breeding Coins allow an extra baby and you can breed any 2 pets together and pick your Trash Hybrid!







Sketch Breeding Coins permit a 3rd additional baby with 10% edits. The "founders" must remain metal however!

For breeding submitted before July 5, 2019 - Add a 3rd parent to the breeding without using the add-on, with the add-on you may add 2 extra parents. Link the extra parent in the notes.








With Platinum Breeding coin you are guaranteed a secondary baby with no edits without attaching a life seed!







Transitional Fossil Egg and Alidae Egg allow 75% edits, or two babies with 75% edits if you use a Grand Edit Potion. All breedings will also also act as if they have a Painted Bottle attached.


Please remember that these changes are only for the Prediction Pool Party event! After September 15th all previous prediction rules are back in place!


I know I mentioned the SCC Pot a few times, what is that you ask? Last year we had a thread where you could go to "shop" for different user submitted SCC's! These SCC's must be founded and have no rules. Please PM Juke (#7625) if you would like to submit an SCC to be available for use for the breedings. We will not accept all SCC's, we want to have a wide variety. Expect a thread to be formed shortly with the submitted SCC's and instructions on how to get the PSD's!


We will also be hosting the raffles again but the threads will come at a later point!

Posted by Juke (#7625) on Sat Jul 6, 2019 7:29pm

---
Exotic Pet Palace Stock
Pets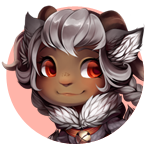 "As some of you may have noticed, my Exotic Pet Palace has received a new stock of pets! They're eager and awaiting new loving owners!"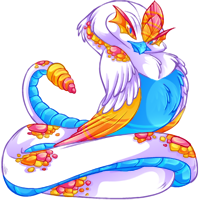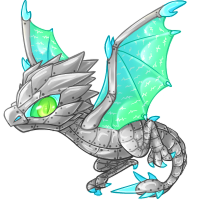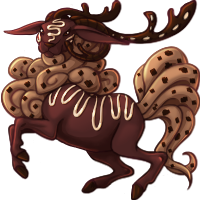 In case you weren't aware, the Exotic Pet Palace is on a stock rotation schedule with the stock changing every 3 months. After the 3 months, the pets currently in stock will be permanently retired and a new stock will replace them. So get them while you can!

If you want to have the chance of getting a design of yours into the pet shop, go ahead and submit them to the Pet Coloration Submissions forum. Most of the submitted designs will be put into Adventure, but some random designs will be kept to go into the pet shop!

If your design is now in the pet shop please contact Lacia (#25044) for your free copy. That's right, if your design is accepted and put in the shop you get a free copy. That could save you a good amount of BP!
Posted by Lacia (#25044) on Wed Jul 3, 2019 11:25pm

---
Welcome to July
Site Update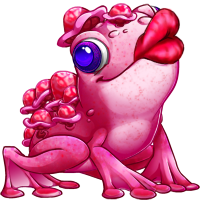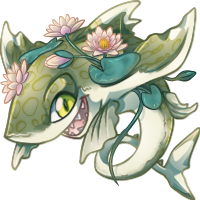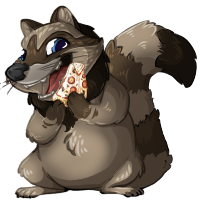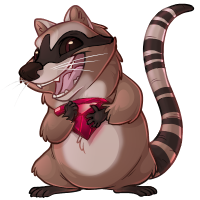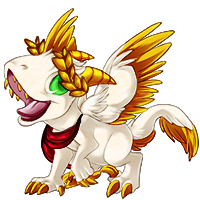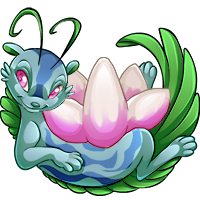 It seems rather festive around here!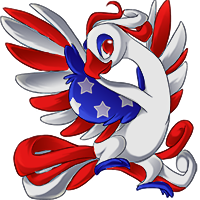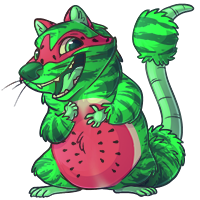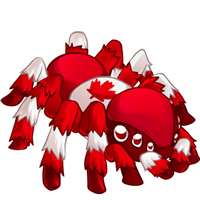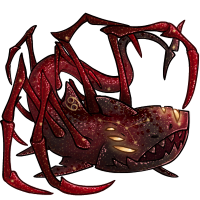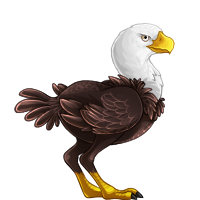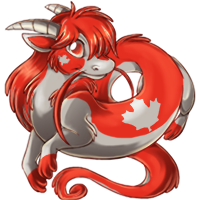 If you colored one of these pets, please contact Lacia (#25044) for your payment!
Make sure to include your PayPal address if you are opting for the USD option.
We will also be collecting pet PSDs directly from the thread, so please make sure you keep the links active for two weeks (at least until mid-July) so we have time to snag 'em!





The Essence of July 2019 will turn your active pet into one random July 2019 pet listed above!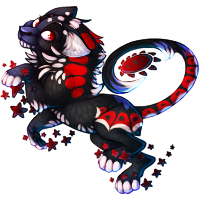 A Lunaris with striking colors has flown in to wish those born in July a happy birthday! It is believed that the vibrant ruby color of its markings signify good fortune.

If you missed your Lunaris or have further questions regarding them, please contact Chelle (#7310).

Don't forget to check out the birthday link to claim your gift from Aywas on your big day! Need to change your birthday? Click here!






This month's Premium Item is the Monster Pen! It will allow you add up to 20% of edits onto certain monsters! For information on how monsters work, visit the KB article - any "unlined" monster cannot be enhanced with the Monster Pen.








The new monthly contests have been announced!

August Monthly Shop Pets: Enter
August Monthly Customs - Camping: Enter
Good luck with your entries!




This month's Jeweled Custom Crystal pets are by Cosmos (#25837)!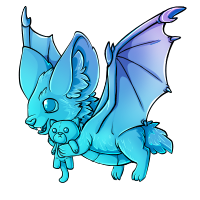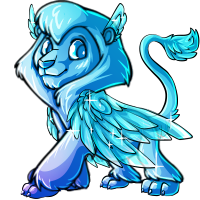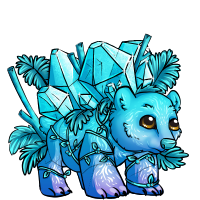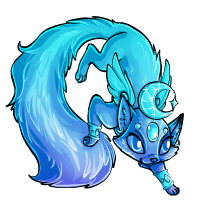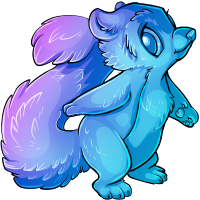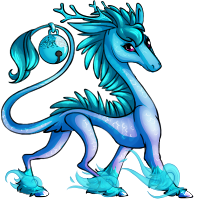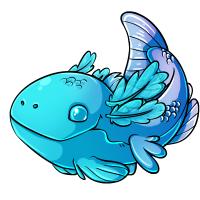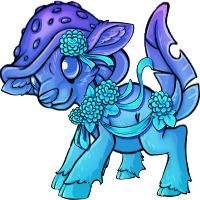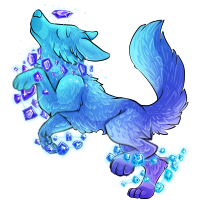 If you want to be a Jeweled Custom Artist, please visit the a Hiring Thread!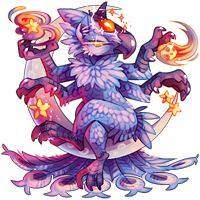 This sassy avian was created by KiRAWRa (#11849)!





It's been so hot out, right? Swimming in a pool would be very nice right about now...

Posted by Lacia (#25044) on Tue Jul 2, 2019 6:14am

---