Recent News
Search Options ►
Additional September Goodies
Site Update




September is Painted Predicts Appreciation Month! From now to September 30th 11:59 PM, PLBCs and PMBCs with predicts may upload a second baby as a reward for using the predicts system.

Please note that this is not planned to be a reoccurring event.






The Rock Custom Crystal has a new base! It seems pigs can learn to fly after all...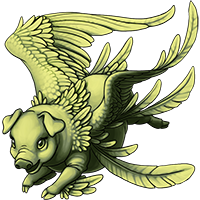 The Jeweled Crystal is sporting its new acquisitions as well!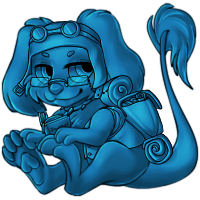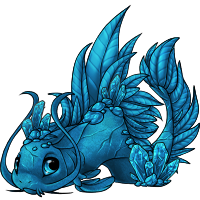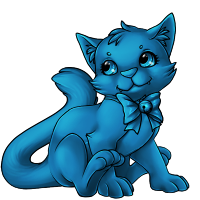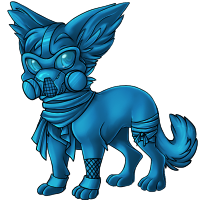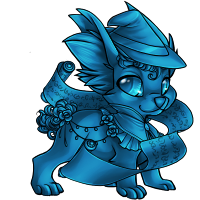 Perhaps unsurprisingly, so is the Hybrid Jeweled Crystal.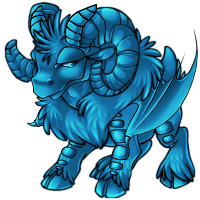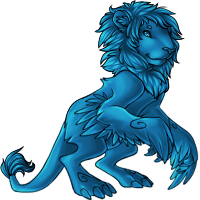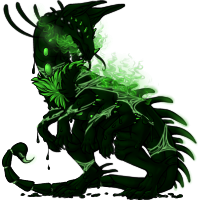 A note about Tip Jars -- please remember that this is a way to support your favorite artists as they draw things they enjoy. The reward the artist is offering is an incentive but you should be donating because you want to encourage and support the artists, not solely because of the reward.
Posted by J.A.K. (#15) on Mon Sep 1, 2014 5:32pm

---
Welcome to September!
Site Update

Welcome to the month of September!

Take a seasonal stroll with one of our new GP Shop pets!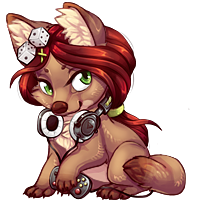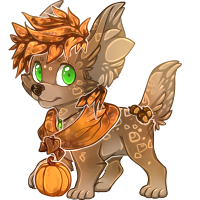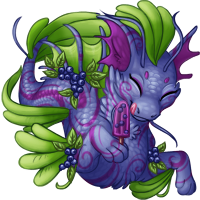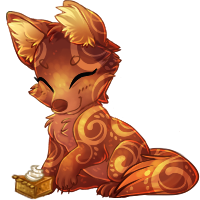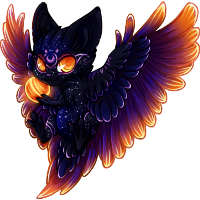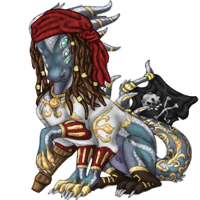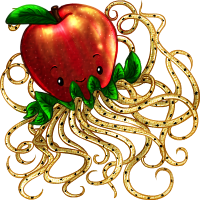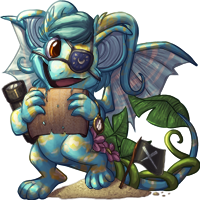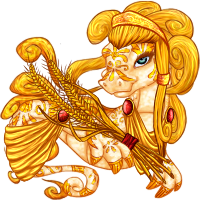 And enjoy the great outdoors with a BP Shop pet companion!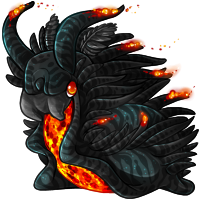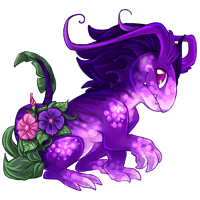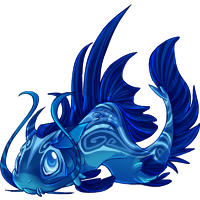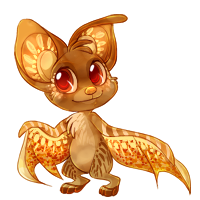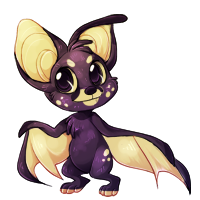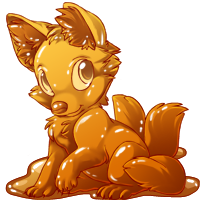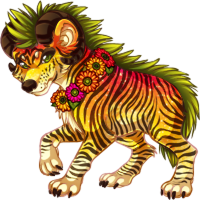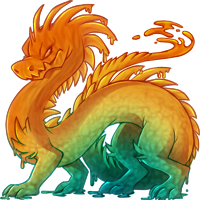 If you colored one of these awesome pets, please contact Kyu (#1010) for your payment!
Make sure to include your PayPal address if you are opting for the USD option.
We will also be collecting pet PSDs directly from the thread, so you no longer have to send them in. However, please make sure you keep the links active for two weeks (at least until mid-September) so we have time to snag 'em for science!




The Essence of September 2014 is a cute little honey pot in honor of honey month!
Using this potion on your active pet will randomly change it into one of the colorations above. Try a drop and see what you get!





The premium monthly item is Phoenix Tree Roots, which can be applied to an egg, resulting in a random AD pet hatch!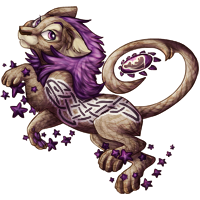 We are on our sixth Lunaris in the celtic tree zodiac series!
Remember, the Hazel Lunaris is currently reigning over the skies through September 1st (today!), then a new birthday feline will take over!

Don't forget to check out the birthday link to claim your gift from Aywas on your big day! Need to change your birthday? Click here!







The new monthly contests have been announced!

October Monthly Pets - BP Shop: Enter

October Monthly Pets - GP Shop: Enter

October Monthly Customs
Theme: Plush

Good luck with your entries!






The Nova custom creators have cycled back into the Premium Outlet for the month of September, but will return to the GP/BP shops in October and November, then cycle back to Premium for December.






Coding Corner
A monthly update from behind the scenes!

We are heading into a very busy season that all of our programmers, artists, and staff are preparing for, but I do want to make a few specific announcements. :3

- Scav judging is still underway! I'm not privy to the monster's progress, but I'm sure there will be a big announcement when the results are in.

- Azi requested that Fauna Day be pushed back a bit, so while I'll take care of the thread submissions and payouts soon, the actual event is rescheduled for November. I'll give you more specifics on that when I'm doing payouts and make an announcement.

- We still have some new user event surprises coming for you this month!

- Be sure to check out the news post below on Trillalings. They're staying with us a little longer than originally scheduled, but we're working on an alternate lineart, and you'll be able to vote in the raw concept contest this month.

- Coming off the heels of the Wild Teo event, our Flaming Apples are taking a break this year. However, we still have some apple-themed goodies planned for you this month, so keep an eye out!

- Speaking of Teos, we know the Teo Ticket still has to be changed over into an alcoholic drink, and are waiting on a functionality fix to release it. I appreciate you guys hanging in there and will let you know as soon as it's ready. The good news, though, that I'm really excited about, is that our alcohol system has been fixed (thanks to Tiff) and we're in the process of sprucing up our entire stock of alcoholic drinks! I will be making a separate announcement all about alcohol this month.

- October is a very big month for Aywas, as it marks the site's birthday and is home to our annual spooky celebrations. Per tradition, we will be opening up some pet submission threads in the coming days to help prepare for the festivities. :3





Here's to September!
(Slash will have our other monthly updates coming up. n_n)

- Eri
Posted by Eri & Dew (#17) on Mon Sep 1, 2014 5:09pm

---
Vote for the official Trillaling!
Pets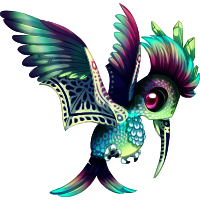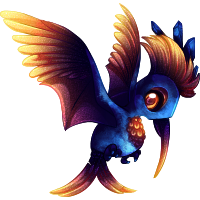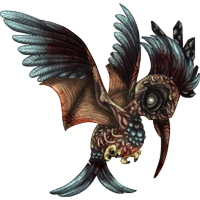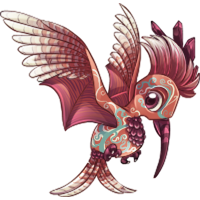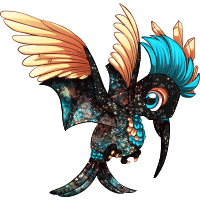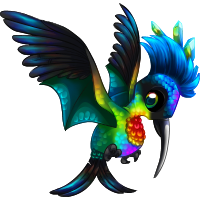 Thank you for all of the wonderful Trillaling submissions, and for your patience this time around!

We had a bit of a delay with this contest due to the bustling in the background this month, and because we are getting some additional artwork for the Trillaling based on pet feedback. :3 The default Trillaling base will remain unchanged, but we are going to offer a reshade for you to use if you like, as well as an alternate lineart that Kuitsuku is working on. There will be an announcement when those are available!

Since we have so much going on behind the scenes and are going into our busiest months, we're also temporarily adjusting the Raw pet timetable. Instead of the Trills switching out this month, they will remain until November 15th (when our next raw pet would be introduced). At that time, we will release 2 raw pets, which will be the winners of our raw pet concept contests that you'll be voting on shortly. This will maintain our two-month raw cycle and keep the total raw pet number for the year where it should be.

I hope that makes sense! We have a lot of awesome things to squeeze into a short time for everyone, and this little adjustment will help out a lot. :)





Now, back to voting!

Remember, the coloration with the most votes will become an official site pet and reside in the BP Shop for approximately two months. The rest will be given away as customs through various methods. n_n

You have until Thursday, September 4th at 11:59 p.m. to cast your vote!

- Eri
Posted by Eri & Dew (#17) on Mon Sep 1, 2014 11:10am

---
Art Gallery
Contests
Art Gallery



The art gallery has been judged!
The theme was Rubber Stamps and we received some really awesome entries that I now want to steal to use in an Aywas scrapbook! XD

Here are our featured winners: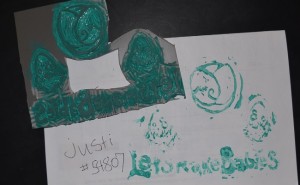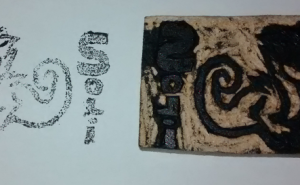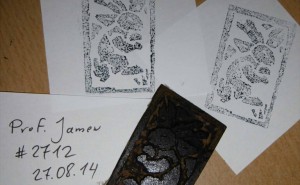 They won:






Congratulations!

The current theme is Aywas Dog/Pet Houses!
Your challenge is to create an Aywas-inspired pet house using any medium you like, including both digital art and actual tangible materials. What would a home look like for a Vyne? How about a shelter made from Phoenix Tree leaves? Have fun! :3
Official Aywas stock is permitted for this theme.

Good luck!

Some new themes have also been added!

September 7th - 13th: Rock Custom Crystal Pets
September 14th - 20th: Gnarls in Charge
September 21st - 27th: Favorite Aywas Feature
September 28th - October 4th: Happy Birthday, Aywas!*

- Eri
Posted by Eri & Dew (#17) on Sun Aug 31, 2014 12:33pm

---
Monthly Contest Reminders
Contests



Just a quick reminder that our monthly contests are closing in just over 24 hours!
(How is September already almost here?!)

September Monthly Pets - BP Shop: Enter

September Monthly Pets - GP Shop: Enter

September Monthly Customs
Theme: Maps

The deadline for all three is August 31st at 11:59 p.m.

Best of luck! :3

- Eri
Posted by Eri & Dew (#17) on Sat Aug 30, 2014 11:40pm

---
Star Ticket Raffle Winners
Contests





The Star Ticket raffles have been drawn!




Sha and Aku (#757) | Mokou (#8093) | [Death Squad] (#7033) | Leslie (#7976) | Professor Vegas (#101)
Prize: Random Lunaris Potion
(5 winners)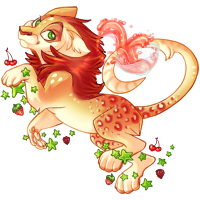 Kat & Luna (#51636) | Austria (#40411) | blackflamewolf (#23496) | Edina (#1210)
Prize: Any Lunaris from the Aywapedia
(4 winners)




Tatsuo (#1267) | KatieHeppelle (#54322) | Usiku (#3098)
Prize: 2 Silver Paws
(3 winners)




Magey (#152) | Keilin Alyr (#28896)
Prize: Jar of Sparkles
(2 winners)




Rob (#6546)
Prize: Bottled Moonlight
(1 winner)




Rosebud (#50901) | Clair (#62460) | ~Sunny (#41814) | Three Lovelies (#7634)
Prize: Bottled Cosmos
(4 winners)




The Rat Queen (#28720) | tkdgirl368 (#47107) | kelsey (#6094)
Prize: Silver Potion
(3 winners)




Ozfiz (#20773) | ariaalina (#39694)
Prize: Metallic Starlight Bottle
(2 winners)




KingCristophOfDerp (#56307)
Grand Prize: Bottled Starlight
(1 winner)


Congratulations to all of our winners! :3
If you won one of the prizes above, please turn in your Star Tickets in exchange for the prize by sending them to me (#17).

Until next year!





I am also working on granting some pet wishes, and will be throughout the weekend! <3

- Eri
Posted by Eri & Dew (#17) on Thu Aug 28, 2014 9:37pm

---
Small updates
Site Update



There are two small updates available:

- On Profile Details, you can set your Preferred Pronouns, which then show up on your user profile.

- Regenerating Items can now be transferred. They'll just continue regenerating on the other user's account.
Posted by J.A.K. (#15) on Thu Aug 28, 2014 3:22pm

---
Community Tip Jar Projects
Site Update
Community Tip Jar Projects




This is probably not an appropriate jar, but we will pretend it is.

Community Tip Jar Projects is a section of the forums newly opened up. It is designed to allow artists to make real money off their designs for community-driven projects.

SCENARIO #1: In the first scenario, an artist can set a "tip jar" monetary threshold in which they will create a free PSD for anyone to use.

SCENARIO #2: In the case where you want to limit the number of PSDs or you make premades (without rules, exception being 'one custom per PSD/design') for your tip jar design, you can choose to run a free raffle with a minimum of five winners (maximum is up to you).

Read the extended rules and explanation here.

Have fun creating projects! We'll be closely watching this section to see how it turns out.





Posted by J.A.K. (#15) on Thu Aug 28, 2014 4:39am

---
It's Over
Site Update



You can now climb out of the fiery depths -- the last of the Teo designs have been claimed and the item has been turned into a Special Collectable as promised.

Aywas Staff is significantly tired of Teos and will be taking a short hiatus from all things Teo-related. We plan to resume dropping eggs in the adoption center and breeding in November to give the rest of you a break too. Just so you know!

Now, for the next big thing...
Posted by J.A.K. (#15) on Thu Aug 28, 2014 1:47am

---
Trivia & Weekly Raffle!
Site Update
Weekly Raffle



This week's raffle winner is:
Bionda (#1079)
Who had 11 crystals out of 15,296 total and won a Metallic Starlight Bottle!





Congratulations!


Next week's winner will receive...





A package of Ghost Chocolates!

Set a reminder to snag those crystals!


Trivia





The trivia has been updated!
Last week's questions and answers revealed!

Which of the following is NOT the title of an Aywas book?
The Apple Coconut That Could

It runs along time and space, granting as many wishes as possible in the desperate hours of the night.
Wishmaker Garu

What item do you receive for completing the Lunar Meteor Museum Collection?
Star Ticket

What user won a purple Idolia from a free monthly custom contest?
mollusk (#2895)

What was the most recent cooking item added to the site?
Parsley

How much does a Silver Hunting License cost?
100,000 BP

How many prizes can possibly be obtained from referring others to Aywas?
24

How can you attain the achievement "Complimentary"?
Use the item Bottled Confidence on another user

What will a staff member never ask you for?
Your password

What is the rarity of the Oceana Suune?
retired


How many questions will you get correct this week?
Good luck!





(Also just a quick FYI about the Star Ticket raffles: We are still running these for sure! A few tweaks were made to our system behind the scenes this week and I've been fumbling my way around, but we'll be good to go for tomorrow evening. Thanks for your patience! :3 I'll pull a few extra prizes for the wait.)

- Eri
Posted by Eri & Dew (#17) on Wed Aug 27, 2014 9:03pm

---