Recent News
Search Options ►
Welcome to December 2.0!
Site Update

This month's Jeweled Bases are created by Arem (#3998)!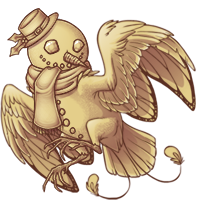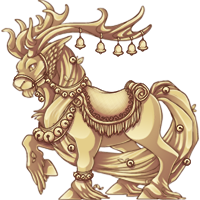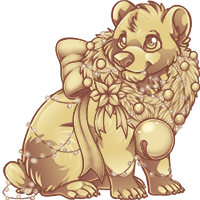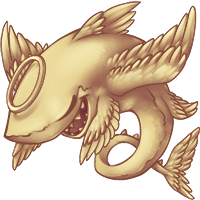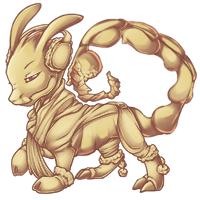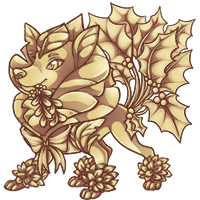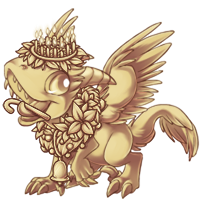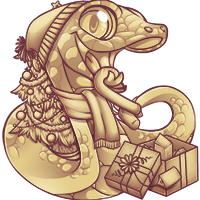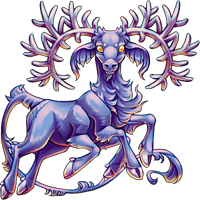 Just in time for the holidays we have Rudolph and Krampus' love child, the Sleipdeer!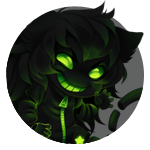 Querel giggles lightly as he floats around. What do you have there...? He looks at the mysterious ore floating around.. They're so shiny! I can feel the glow on them~ Hmm... I see that you have all been collecting them for some time, doing my job for me, eh~? How about we make a deal..? I have a bunch of Radioactive Breeding Coins laying around, so lets play a game! I'll raffle off a few of them for your ore, and one of those coins will also receive a super special custom pet that has played with a few too many of my experiments! Hopefully you will give me enough ore so I can try to figure out just what they do!


It seems Querel has set up several raffles for Mysterious Ore! He will be researching them as he's given them, so in two days he will close the raffles and give us his verdict! I was told to emphasize that this will be the only thing that the Mysterious Ore is used for. Spend them wisely, as one of them also comes with a special Mutant Sors custom pet!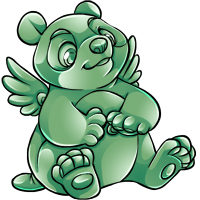 This is your reminder that the Ganchuan retires on December 15th at 11:59pm AST! So make sure you get yours submitted before they go away.

I also would like to remind everyone that the Unus prizes are NOT finished being sent out! As the last news post stated they will be handed out in groups. You are not missing your prize! We will do another news post once they are all handed out! Please read the news post below this one for important updates about the Unus event
Posted by 🍬Kaiyo🎃 (#489) on Sat Dec 3, 2016 12:44am

---
When the Hooves Finally Stopped...
Site Update
At last, we are ready to unveil the results of the Unus Event! We know you've waited a long time, and we on staff apologize for the delay in this. We wanted to make the prizes work as smoothly as possible, but we still hit a few knots due to timing alongside other events. However, these will still be sent out very soon, so please be patient for all of them to come out. We will make another news post when the prizes are done being distributed, so if there are any issues you can contact us then!

On with the rather long news post!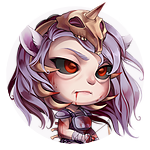 "Consider me impressed..."

FINAL SCORES
Team Conquest - 3,258,392 points
Team War - 2,191,756 points
Team Famine - 1,284,684 points
Team Death - 840,928 points


When the dust settled, Team Conquest came out the victor of the Unus Event, winning the glory of influencing the Event SCC and earning a gold trophy of their Unus captain! Congratulations to them!!

But they aren't the only ones who earned some glory!

Top 10 of Each Team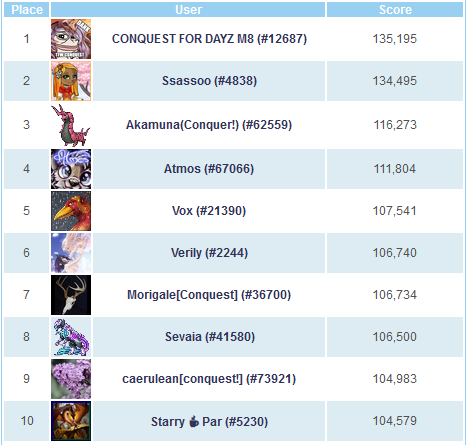 A round of applause for these users, who worked hard on earning so many points for their teams!


Now onto the prizes! Because this news post is long, we on staff felt it would be easier to post the prize tiers earned, so if you want to refresh yourself to what the prizes are, you can click here to view the correct prize tiers! As stated in the initial news post, however, the prizes do stack for those who qualified for more than one prize tier!

1.Top 10 of Team Conquest

x2

x2





2. Top 10 of Team War, Team Famine, & Team Death






3.Winning Team/Team Conquest Members





4. ParticipationTrophy



Congratulations to all teams and players! We hope you enjoy these prizes!

Hmm... some of those items need a deeper look I think.... that coin seems intriguing...





"Why, this tiny coin depicts Conquest!"

As you may have guessed, this coin is the custom maker for the Unus Event SCC, which allows you to upload up to a 50% edited SCC design! As foretold, the SCC would be influenced by the winning team. As the winning team, Team Conquest's influence washed over the SCC and our artist, Kirara. The result was this awesome design!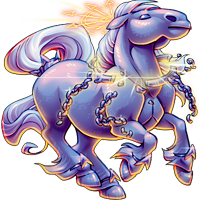 The glory of Conquest cannot be restrained!

These coins will also be available in the Aymas Seasonal Shop, so you will be able to purchase more! Additionally, like all Event SCCs, these are considered "Common" genus when breeding! The PSD can be downloaded from the above image, but it will also be added to our Knowledge Base.

But the news doesn't stop there!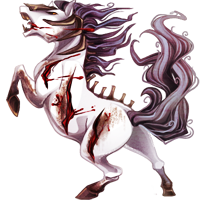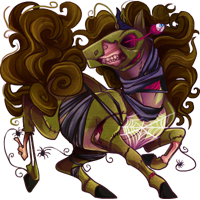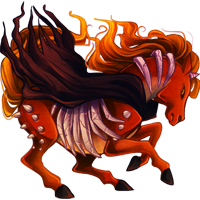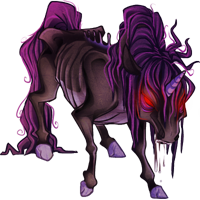 Last, but not least, some of you may remember the above Unus from our original event that bears their name. These Unus were originally labelled as unbreedable under any circumstances due to their lack of a workable PSD. Some of us on staff felt this was a shame cause they're just so cool.

We're pleased to announced that the above Unus are now limited breedable. You may breed these lines with HBC/BC/EBC/PBC/Sketch BC/Derp BC/RBC or other non-psd requiring coins. However, due to their lack of a PSD, if you wish to breed these Unus with any other coins such as LBC/MBC/PMBC/PLBC, they must be predicts. All breeding coin information can be found here.

Also, for anyone who may have missed this event or wants a Unus of their own on these lines, you can find them with Glittering Rocks, Potions, Skulls, or Slabs.

This concludes our Unus Wrap Up! Again, prizes and trophies may take a bit to fully distribute, so we will update this news post when prizes have concluded being sent out. We had hoped to streamline the process, but hit some bumps in the road. We are still aiming to get these all out ASAP, so that if anyone is missing any prizes or trophies, we will address them quickly. Thank you!
Posted by Hiiro (#755) on Fri Dec 2, 2016 5:41pm

---
Welcome to December!
Site Update


Now onto more colorful topics, these lovelies look like they are ready for the cold air!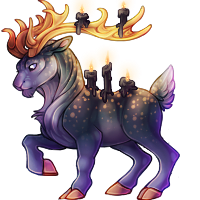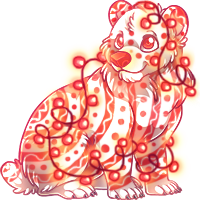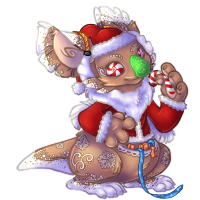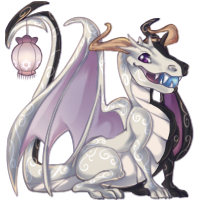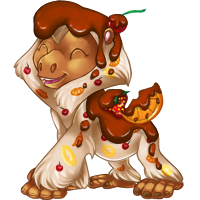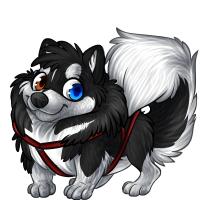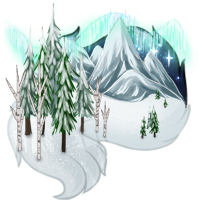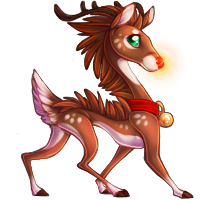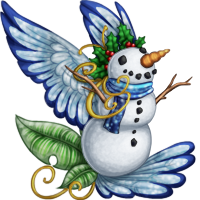 The BP Shop will be a little colder this time around, to ensure that some of our selection won't melt!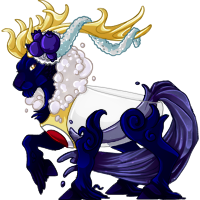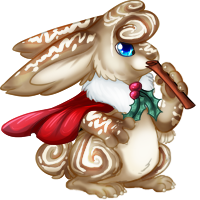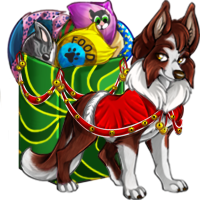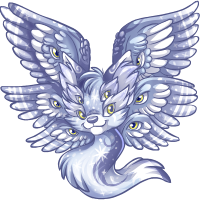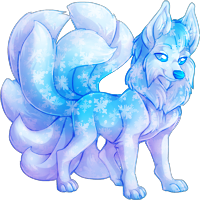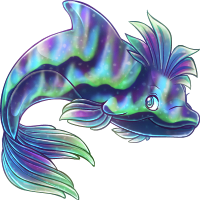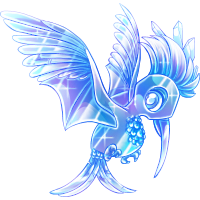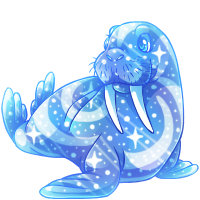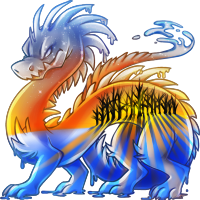 If you colored one of these pets, please contact Kousei (#25044) for your payment!
Make sure to include your PayPal address if you are opting for the USD option.
We will also be collecting pet PSDs directly from the thread, so please make sure you keep the links active for two weeks (at least until mid-December) so we have time to snag 'em!





The Essence of December 2016 was created in honor of Artemis! Use it to turn your active into any of the December 2016 BP/GP Shop pets





This months Premium Item is still under construction, but I'll let you know it is gonna be pretty fun! And won't just be a festive treat ;D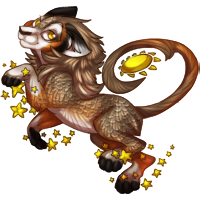 />

The Great Horned Lunaris is visiting those with a December Birthday!

Don't forget to check out the birthday link to claim your gift from Aywas on your big day! Need to change your birthday? Click here!






The new monthly contests have been announced!

January Monthly Pets - BP Shop: Enter
January Monthly Pets - GP Shop: Enter
January Monthly Customs - Natural Animals: Enter


Good luck with your entries!






Coding Corner
A monthly update from behind the scenes!

-Finishing up Shop integration
-Aymas (and boy is it lookin to be fun!)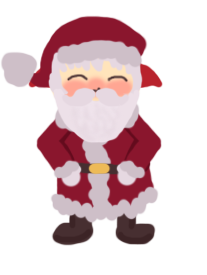 Ho ho ho! I heard everyone has been looking for me, so I am happy to announce that the December Advent Calendar will be beginning tonight at the stroke of midnight! Make sure you visit me every day until the 25th to collect your goodies!


That is right! We are beginning the holiday festivities! I know that a lot of you are looking forward to playing in the snow, but something about those Mysterious Ores flying around is scaring away all the inhabitants! We'll get the Holiday Lane open shortly! We're also still looking for more submissions to the Aymas Pet Submissions!


Also make sure you check out the previous post! There is some pretty snazzy pants perfect for all your festival needs!
Posted by 🍬Kaiyo🎃 (#489) on Thu Dec 1, 2016 11:34pm

---
T4T: No Slacking!
Items



Because these lovely Ebony Slacks won't wait around for you for too long!
They're stocking in Trash for Treasure until December 21st - so better get to it!
Posted by Eve (#2775) on Thu Dec 1, 2016 10:20pm

---
Monthly HA Contest
Contests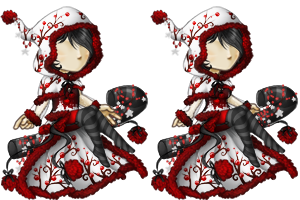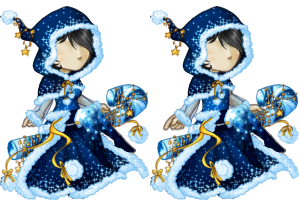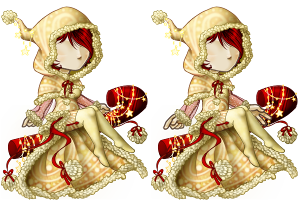 The winning HA sets have been placed into their respective shops!

Last month earned the following:
GP Set: 103 GP per artist
BP Set: 36,200,000 BP per artist
Premium Set: 1,328 PP per artist


Phase one - the basing contest - has begun again, and is open and waiting for entries!
Head here to submit your design.
Posted by Eve (#2775) on Thu Dec 1, 2016 8:47am

---
A New Raffle has Started!
Items
A new raffle has begun
Long Island Iced Teo

Ticket Price: 1
Max Tickets: Unlimited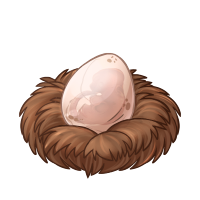 This raffle is for the special Rare Teo Egg
Should you win this raffle you can place 1 Site Owned item within the item description and one of our site artists will make you a unique 50% edited Teo based on that item!
This Raffle will end Monday Dec 5th around 11:59pm.
And now an update about GPalooza and other questions!
-GPalooza is still happening, we were aiming to use the restock function of the shop so that we could stock some of the USD shop items in the GP shop, and they would automatically randomly stock themselves throughout the day. However after testing this we learned that the items do not restock and are actually in infinite amounts which is what we're obviously attempting to avoid.

-Breeding Season is having trouble. First we ran into hiccups with my transfer to this position, and now we are actually waiting for the pets to be shaded so we hope that those will be soon, either way Breeding coins will be sold in the GP shop when we do GPalooza.

-Mysterious ore are still quite mysterious to us. They are still floating around and we will hopefully discover a use for them later on tonight, we have noticed that Querel has taken quite the liking to them.
Posted by 🍬Kaiyo🎃 (#489) on Wed Nov 30, 2016 2:12pm

---
Monthly Customs Game
Contests



'· .¸¸.·´'· .¸¸.·´ [[ The w i n n e r s' edition! ]] '· .¸¸.·´'· .¸¸.·´






Queenie (#62131) ............................................... Azi & Darsol (#70994) ............................................... Minagi ~Treats🍬~ (#68528)



DragonCave (#74714) ............................................... Snuggle ToT (#5560) ............................................... Sinderella (#6294)



JScofi (#49041) ............................................... bubika (#37935) ............................................... Steahl (#39778)

Congratulations to all of our winners!
I will be sending out your customs momentarily.
Posted by Kousei (#25044) on Wed Nov 30, 2016 2:08pm

---
HA Colouring - Vote!
Contests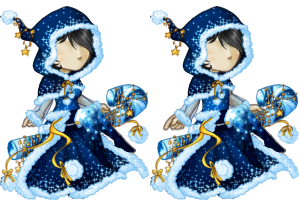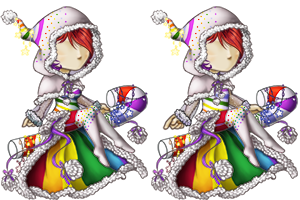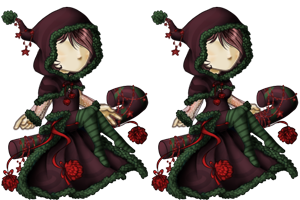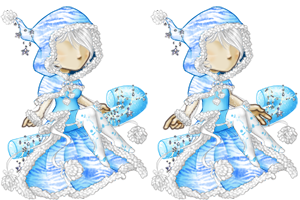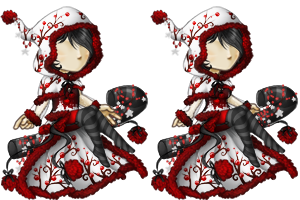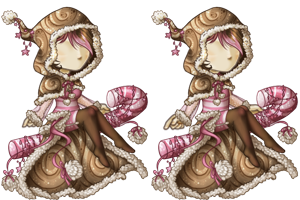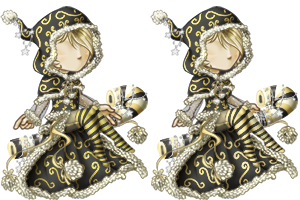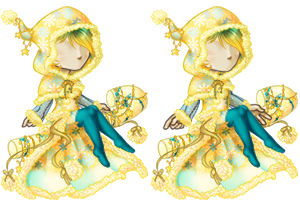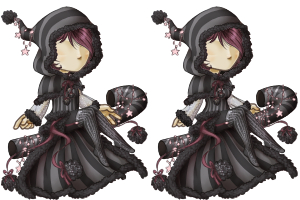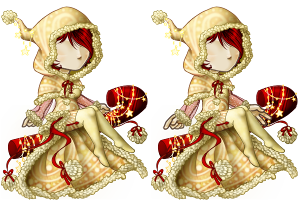 Please select your vote.

---

All the sets in their individual pieces:

Set 1
Set 2
Set 3
Set 4
Set 5
Set 6
Set 7
Set 8
Set 9
Set 10

---

Also please be sure to check out the Black Friday round up with news about left over Charcoal Teo Eggs,
and where to continue grabbing your PSDs!
Posted by Eve (#2775) on Tue Nov 29, 2016 5:31am

---
Charcoal Teo Eggs
Site Update




Wow! That BF Pot emptied in under 3 minutes! With them getting sold out that quickly I can only imagine that there is an awful lot of Charcoal Teo Eggs laying around rotting away.
Like all eggs you could probably eat it, but it might have a dusty taste so I really wouldn't recommend it.. instead later on today once we start GPalooza, we are going to do a super special auction!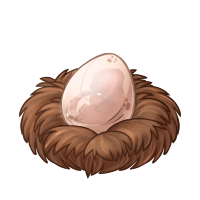 You can use those charcoal eggs as currency for a raffle for your own Rare Teo Egg! We will only be raffling off one of them, so stock up while you can. This Teo egg will allow you to put 1 item in the description for our artist to base your unique Teo off of!
Remember, if you win the item must be a public item or you must have permission from the user who submitted the item in order to use it! See you all later on this afternoon!

Edit: Looking for your BF Pot PSDs? Click Here please make sure you download all of your PSDs and get them saved safely!
Posted by 🍬Kaiyo🎃 (#489) on Tue Nov 29, 2016 12:14am

---
Black Friday!
Site Update






GPalooza Update!
Sorry everyone but GPalooza has hit a hiccup, it will still be happening, and we will make sure the sales are up for 24 hours minimum to ensure everyone has a chance. Sorry about this delay!



Good evening folks! The time has come! Grab your wallets and try not to break the Teo Eggs! The Black Friday Sale has begun! As always, this is our biggest sale of the year! We have discounts and rare items for sale! This year things are a little different so please read this post carefully!


The sale begins right now, so head on over to the USD Shop and grab your goodies! All purchases will go toward the special Black Friday Credit, which is then used for the Charcoal Teo Eggs and a large variety of other items! You can use the Charcoal Teo Egg on any pets inside the Black Friday Pot! The pot will open at midnight tonight, so be prepared!

We are using the new Shops for these sales! So don't be surprised when the BP Shop and GP Shop look different!
Note:For the weekend BP Shop's Bartering has been disabled, as it has the same discount as the GP shop!

Thursday / Friday
50% more GP with purchase
GP Shop and USD Shop have a 3% chance of duplicating your purchase, doubling your order!
10% OFF THE USD SHOP
20% OFF THE GP and BP SHOP! (30% for Premium)
Double Premium!!
Charcoal Teo Egg will be available under the 100 USD BF Bonus Credit Tier

Saturday
40% more GP with purchase
GP Shop and USD Shop have a 2% chance of duplicating your purchase, doubling your order!
5% OFF USD SHOP
15% OFF GP and BP SHOP! (25% for Premium)
Double Premium!!
FU Pendants will be for sale in the USD Shop!
Charcoal Teo Egg will be available under the 75 USD BF Bonus Credit Tier

Sunday
35% More GP With purchase!
GP Shop and USD Shop have a 1% chance of duplicating your purchase, doubling your order!
5% OFF GP and BP SHOP! (15% for Premium)
Double Premium!
Charcoal Teo Egg will be available under the 50 USD BF Bonus Credit Tier

The sale ends Sunday, November 27th at 11:59PM AST! All of the added items in the USD, GP, and BP Shop will be removed at this time!


Monday
GPalooza!!
We will be hosting several GP Auctions and selling special items in the GP Shop!
Charcoal Teo Egg will be available under the 25 USD BF Bonus Credit Tier

After Monday, November 28th at 11:59PM AST all remaining Black Friday credit will turn into normal bonus credit. Charcoal Eggs will also be available for normal credit at this time if there are any pets left in the box!


Sale Highlights





We have a new item this year: the Scaled Seedling! This special, extremely rare seedling will allow you to create a Violinn custom with up to 75% edits! Once it is removed from the USD Shop it will become a seasonal item, and the price will be raised!! So if you have a Violinn design you might want to pick up a seed now!






The Bottled Celestial Stream and Vion Planter have both found their way back into the GP Shop!





You can find all of the Black Friday Upgrades in the BP Shop as per normal, as well as a few other user-suggested items!





The Xaoc Totem is back! This time it is for sale directly, meaning you have a small chance of getting the bonus double item! So, if you are sitting on a hoard of gold coins and wanting to try your luck, I think the entire site is praying for you!





It was pretty popular for Mayday, so we brought back the prize for the Top Three Spenders! This time the winners can choose their prize! You can choose from the Future Custom feature (This allows you to submit 1 50% custom of any Site Species that gets released), or a Xaoc Totem!
If you want to see the top three click here!

We hope that everyone enjoys these sales!

Note: Kaiyo is missing this so please direct all questions to whoever does the news post. I am having an emergency come up and am unsure when I will be back.


Edit I'm back! The Xaoc Totem was being shy but it is in the USD shop now. We also are aware of the credit issue. Do not worry your credit is safely there, you just can't see it. We are fixing it now! Credit is working properly!

Posted by 🍬Kaiyo🎃 (#489) on Thu Nov 24, 2016 11:00pm

---