Recent News
Search Options ►
Story Game & Monthly Customs
Contests



The Story Game continues thanks to 🦢 DelennDax7 ♓ (#67503)!

The deadline for the next installment is 11:59 PM AST on Saturday, May 8th!

For those unfamiliar with the game, you can read about it here. Don't forget, you can also subscribe to the official Story Game thread or the ping group StoryGame! This is a good place to talk with your fellow players about the story so far, share any ideas you may have, and more!

Remember, the story is in your hands!



'· .¸¸.·´'· .¸¸.·´ [[ The w i n n e r s' edition! ]] '· .¸¸.·´'· .¸¸.·´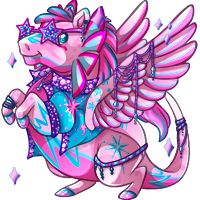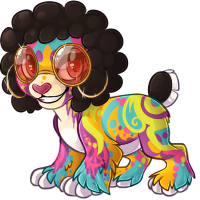 santa blitzle (#34514) ................................. Katt (#23697)

Congratulations to all of our winners!

Posted by Aywas Official (#2) on Mon Apr 19, 2021 9:55pm

---
Spring Festival: Seasonal Shop
Events






The Seasonal Shop is now open! This year, everything is for sale for BP! There are pets, fauna, clothing for your HA, and even a little Carrotini! You will have until 11:59 PM AST on May 1st to purchase anything that you would like to.




The Spring Festival contest threads are still open! For the writers out there, there is a Story Contest. For those who like to draw, there is a Digital Egg Coloring and Paper Egg Coloring contest. You have until 11:59 PM on April 30th to submit any entries to these threads.







With May being well on its way, here is a reminder that all submissions for the Mayday Exotic Sale will need to be completed by May 6th! If you are unsure if you will make this deadline, please make sure to keep Mayday Marie updated.


Posted by Aywas Official (#2) on Sat Apr 17, 2021 9:30pm

---
Monthly Customs
Contests



It's time to give away two free customs designed during March under the theme of Divas!

To play, you simply choose your favorite from the poll below! This will enter you into a raffle for that particular design. You only get one vote, so choose wisely! If you created one of the pets below, please contact Lacia (#25044) with which prizes you are claiming.

You have until 11:59 PM AST on April 18th to get your votes in! Good luck!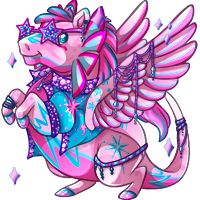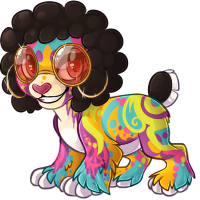 Posted by Aywas Official (#2) on Sun Apr 11, 2021 8:42pm

---
Radioactive Coins :O
Site Update




When you use Crystal Check linking a PSD is greatly appreciated for checks! It makes it much faster and easier to complete the overlay for % checking if a PSD with the edits separated is available!

Also when submitting a custom PLEASE submit a link to a check (if available) or with who you bought the PSD/Coloration from (if you remember) so if a check was done it can be found! If none of this information is available obviously it will still be checked and sent through if valid, but it just makes it a bit easier in our transition to having other staff members in charge of Crystal Check if we know where to look for %'s! <3







100 Radioactive Breeding Coins are for sale for 12 GP in the Gp Shop and 7.5 mil BP in the Bp Shop! (50 in each shop). Get em while they're hot (or check user shops first winkwonk).
Posted by Kita🦊 (#3988) on Sat Apr 10, 2021 10:56am

---
Rusted Coins!
Site Update
The Rusted queue is pretty tiny again....so there's 25 Rusted Coins in the GP shop now!
Woah gone fast!




Posted by Kita🦊 (#3988) on Mon Apr 5, 2021 4:11pm

---
Endings
Site Update



Eleven years ago when I joined Aywas I never expected that I would quickly become a moderator, nor in a couple of short years become an administrator. From there I gained two more admin titles (and thankfully handed one off!) and this site enveloped my whole life. I made and lost friends as they joined and later moved on, seeing a lot of people joining and retiring from the staff team. It was joked that I'd never leave, and for a long time I believed that I probably never would.

Unfortunately the circumstances of life changes when you least expect, or want, it to. I've hoped that this would be avoidable,
but as time has gone on it has become clear that it would not be.

I still love Aywas, I always will - and I won't be straying far. However I won't be able to support the site in an administrative role any longer.

Announcements will no doubt be posted shortly, as I leave you all in capable hands, with a team that I know love this site as much I do.
Be kind to them for me 💝
Posted by Eve (#2775) on Sun Apr 4, 2021 3:59pm

---
Easter Tidings!
Comics





April's shower may make it a bit muddy, but the Egg Field is now open!

For those those of you who may be new to our spring festivities, the Egg Field is where you may put an item or pet into an egg to deposit into the field so that you may try your luck choosing another egg to open! Everything you deposit and receive will be logged, but only for the duration of the event, so please be sure to note down and download anything you want to continue to have access to after the event ends!

Remember to follow all the ToS rules for the eggs, anything that must be marked with an [M] is not permitted within the eggs!

Remember, as with all events where we allow you to input your own message, you must follow the Terms of Service - this includes not using any language or images that would require an M (Mature) tag. Please note that religion also falls under this tag. If you collect an egg that you feel breaks the rules, please report it to a member of staff.







Additionally, the Spring Festival submission threads are open until 11:59 PM AST on April 9th.
Pet Submissions

Item Submissions

HA Submissions

A special friend has come back for the Spring Festival! This lovely Teo base can be won in three different contests we are holding. Go on, take a peek and get those creative juices flowing!
Story Contest

Color a Paper Egg

Color a Digital Egg
Posted by 🐼Kaiyo🐼 (#489) on Sun Apr 4, 2021 3:23pm

---
Welcome to April
Site Update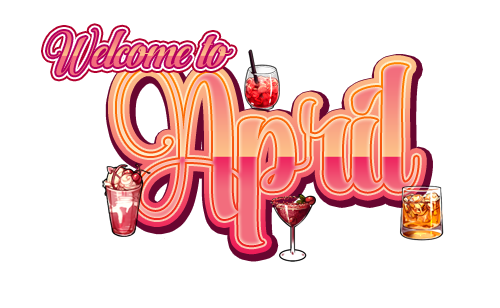 Starting off, we once again have our GP Shop and BP Shop pets, which will be obtainable through the Essence of Maril 2021! This potion will be leaving the shops after this month!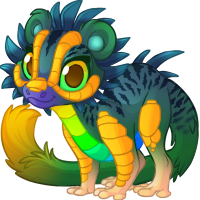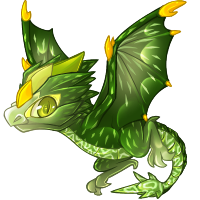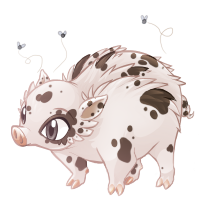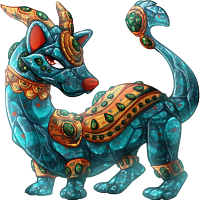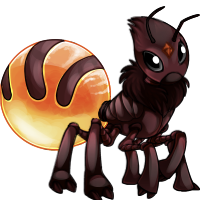 If you colored one of these pets and have not already done so, please contact Lacia (#25044) for your payment!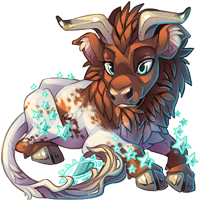 Moo-ve on over - a spotted friend has come to wish those born in April a happy birthday! Although it is strong, it's also well-meaning and very gentle, so if it accidentally pushes you around, it's only because it's very happy!

Don't forget to check out the birthday link to claim your gift from Aywas on your big day! Need to change your birthday? Click here!

If you missed your Lunaris or have further questions regarding them, please contact Hiiro (#755).






This month's Premium Item is Fancy Spring Custom Crystal! You can use this item to make one of the two available special line sets with up to 50% edits!








The new monthly contests have been announced!

May - June Monthly Shop Pets: Enter
May Monthly Customs - Eggcellent: Enter
Good luck with your entries!


This month's Jeweled Custom Crystal pets are by shy (#3943)!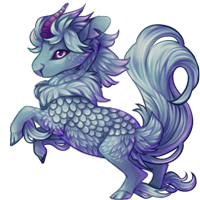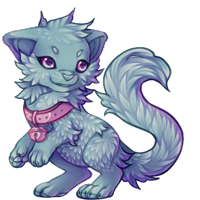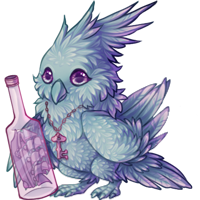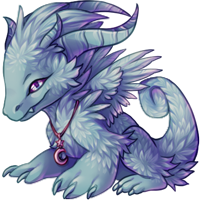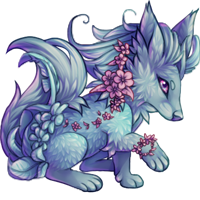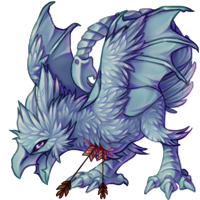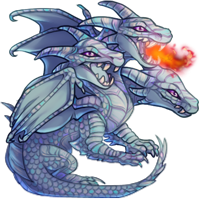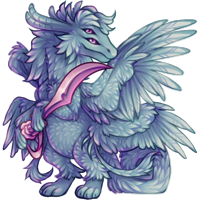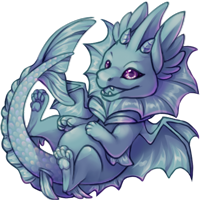 If you want to be a Jeweled Custom Artist, please visit the hiring thread!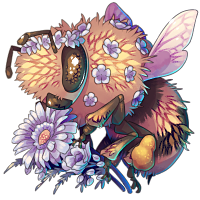 "The recent blooming flowers are attracting some fuzzy friends! Make sure to thank them for all their hard work by planting flowers native to your area, avoiding pesticides, and buying honey and beeswax products from your local beekeepers!" - Kirawra (#11849)



Congratulations to August (#58955) for winning a Gold Custom Orb through the March Pet Coloration forum raffle!

If you would like to enter the monthly raffles, you can submit your designs here! Each accepted design is counted as one entry. Remember, you can earn SP and a Restyle Brush!








The Spring Festival submission threads will remain open until 11:59 PM on April 9th! You can find their respective threads here! Please look forward to a few Spring Festival activities opening this weekend!

If you'd like to create a set of pets for the Mayday Exotic Sale, you can review the information in this news post! All sets will need to be completed by May 6th!








We also have some adorable Love Potion #9 pets to show you! Remember, with the item, you can also edit them up to 50%!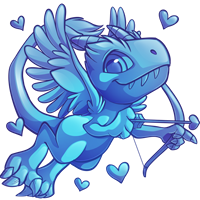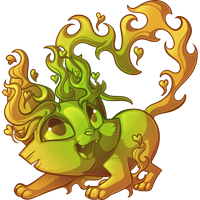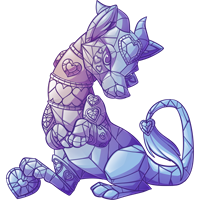 Posted by Aywas Official (#2) on Thu Apr 1, 2021 6:12pm

---
Monthly Customs & More
Contests



'· .¸¸.·´'· .¸¸.·´ [[ The w i n n e r s' edition! ]] '· .¸¸.·´'· .¸¸.·´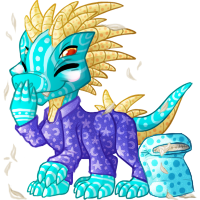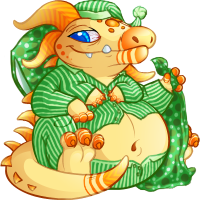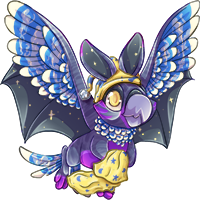 Fel (#37302) ................................. Dracona (#59283) ................................. DarkStarWolf (#51885)


Congratulations to all of our winners!




Word is that the Sketch Breeding Coin queue is looking pretty empty right now. So much so that according to multiple reports that the Sketch Coin artists have become so bored, that they are rapidly chewing through the windowsills of TJ's home. It sounds pretty dire and we're not sure how long TJ's house can remain sturdy ("AFTER THE WINDOWSILLS, THEN WHAT?!") so perhaps you should
buy some coins
to give the artists something to do?

It appears we also have some openings for Radioactive Breeding Artist! If you're interested in making some glow-in-the-dark and puzzled-together mutant babies, contact
Alana #70812
for more information! (Just don't mention crustaceans.)
Posted by Aywas Official (#2) on Mon Mar 29, 2021 3:09pm

---
Rusty Coins for Sale!
Site Update





There are some Rusted Breeding Coins for sale for GP in the GP Shop!

Grab 'em while they're in there :D The queue has 1 breeding currently :)

That was quick! They will be put back up for sale (at a different time than the morning, so it's fair for people in other timezones) when the queue is emptier again. They are always for sale in Trash for Treasure.
Posted by Kita🦊 (#3988) on Sun Mar 28, 2021 8:07am

---