Recent News
Search Options ►
Trivia & Weekly Raffle!
Site Update
Weekly Raffle



This week's raffle winner is:
Austria*~ (#40411)
Who had 22 crystals out of 17,341 total and won a Forever Upgrade Pendant!





Congratulations!


Next week's winner will receive...







A set of stockings!

Set a reminder to snag those crystals!


Trivia





The trivia has been updated!
Last week's questions and answers revealed!

Which of the following genera is a Trinket Species?
Spitz

How many colors do the custom-creating Trinket Boxes currently come in?
3

You can use it once per week to permanently lock a pet from being changed.
Lock Box

This breeding addon can be used to attach a second offspring (predict only) to a PLBC or PMBC breeding.
Painted Twins

Use this magical trunk to unlock a permanent fireworks site theme!
Mysterious Light Box

A Bottomless Trunk regenerates...
every 24 hours

What item icon is used on the Holiday Tree page?
Holiday Gift Bag

What distinguishes the Trinket genera from most other pets?
Their base lineart includes accessories or "trinkets"

Which of the following genera did NOT get a new alternate hybrid lineart for the Alternate Cube?
Jiao

Never try to take an object from a ___, as they are very defensive of their possessions.
Palli


How many questions will you get correct this week?
Good luck!

- Eri
Posted by Eri & Dew (#17) on Wed Dec 17, 2014 9:32pm

---
Super Speshulness
Site Update


Super Speshul Egg designs will be accepted all through December due to the current queue backlog.
As always, any design submitted to either the Custom Queue or Crystal Check before a deadline, will be valid even after it has passed if it gets kicked for any reason. The only requirement is the design be generally the same, save for fixing whatever issue was preventing it from qualifying.

(Worth noting that we still have folders of SCC Mongrels, Friendship Turtles, and Crystal/Jeweled designs that are waiting for resubmissions.)





Thank you for your Crystal Check and Queue patience! Graymare is still working through her injury, and we all appreciate the well-wishes for her recovery. :3 This is a busy time of year for everyone, and we understand that while most of you are probably humans behind the screen, many of you like to mask as little gift ninjas in December, and have bags full of customs that you want to shower friends and strangers with--we're right there with you!

Staff is currently working with Graymare behind the scenes to help with some of the queues; we won't be able to assist in all areas because of how multifaceted her job is, but we'll do our best, and will try not to break anything. (aka, I will not be allowed in the queues. :D) Assembling custom minions assistants takes a lot of time and resources, but is something we've always planned on establishing (and have already experimented with).

Gray is a wonderful workhorse, and I just want to reiterate how much we appreciate your support for her and being understanding of her situation. <3

Thank you!

- Eri
Posted by Eri & Dew (#17) on Mon Dec 15, 2014 7:20pm

---
Art Gallery
Contests
Art Gallery



The art gallery has been judged!
The theme was Advent Calendar* and we received awesome entries depicting one of our holiday season staples! :3

Here are our featured winners: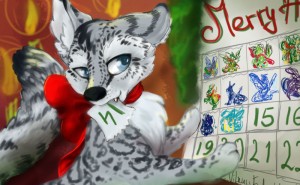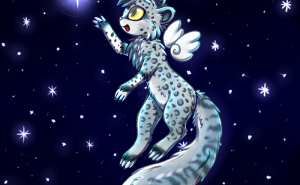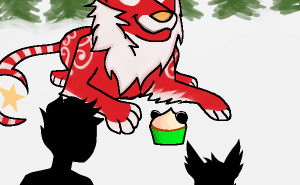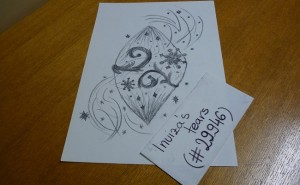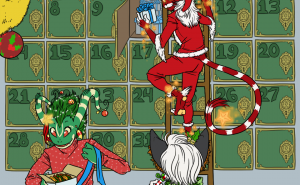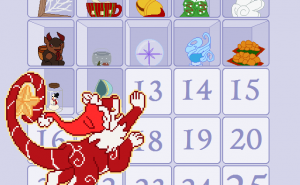 They won:






Congratulations!

The current theme is Design a Stocking*!
Your task is to design a stocking--digitally or with tangible materials--that's inspired by Aywas in some way. Be sure to also include your name/ID as always.
Official Aywas stock is not permitted for this theme.


Good luck!

- Eri
Posted by Eri & Dew (#17) on Sun Dec 14, 2014 12:31pm

---
Is that the scent of limes?
Items



This beautiful, citrus-inspired gown has popped into the Trash for Treasure Shop in honor of Eve's (#2775) birthday!
Courtesy of Yogi (#48) and Kaiyo (#489). :3

If you share Eve's love of our heart-shaped fruit, you can pick up your very own copy of the gown through 11:59 p.m. today, December 14th.

Enjoy!
(And Happy Birthday, Eve!)

- Eri
Posted by Eri & Dew (#17) on Sun Dec 14, 2014 12:10am

---
Pets are falling!
Pets





Look what the latest snowfall brought with it!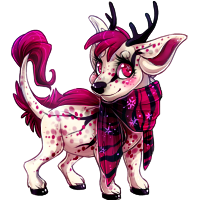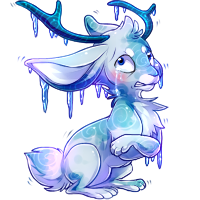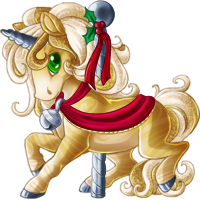 It appears as though another fresh batch of 20 pets has been added to Holiday Lane!
We're super glad to hear that so many of you are enjoying the festive colorations. :3

Don't forget that this year's Holiday Pet Submissions are closing in a little over 24 hours from now, and are open through December 14th at 11:59 p.m.

Enjoy!

- Eri
Posted by Eri & Dew (#17) on Sat Dec 13, 2014 10:16pm

---
Eggnog Temporary Breeding Team
Site Update



Interested in editing hybrids and making money? Come check out the Eggnog Temporary Holiday Breeding Team!

Job posting here!
Posted by J.A.K. (#15) on Sat Dec 13, 2014 4:59pm

---
Adventure Pets Ho Ho Ho!
Pets

What is that I see in the distance? Is it snow? Nope! It's new jolly Adventure pets hoping to find new owners!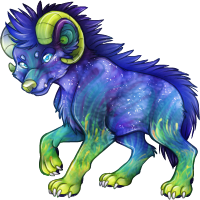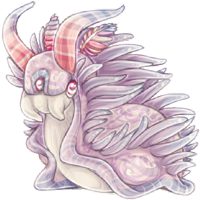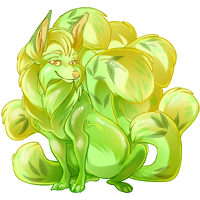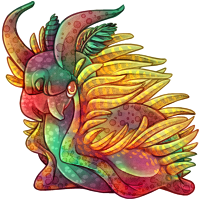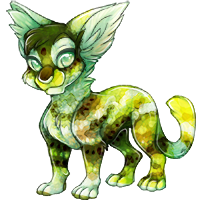 If you want to design some Adventure pets, go and post them in their respective threads here! There's also a chance that the designs accepted from that forum will go into the Pet Shop! Remember, you can earn SP!

If your design is now released as a site pet please contact Kyu (#1010) for your free copy.

NOTE: I have not gone through the pet coloration submissions forum to accept new pets since the last batch was released. I'm traveling currently and my laptop decided to die so some helpful staff members are giving me a hand to release these and I'll go through the forum when I'm back home next week!

Please be sure to check out the news posts below this!
Posted by [M]ilk & [K]ookies (#1010) on Sat Dec 13, 2014 10:51am

---
Platinum Coins and More!
Site Update





Platinum Breeding Coins are back! As the most powerful breeding coin, it allows you to breed two pets and get a custom drawn (also known as SCC) pet back.

They are stocking in the GP Shop for 85 GP, along with their friend the Platinum Breeding Talisman.







Stockings have popped into the GP Shop as well for the festivities! They make excellent gifts for your favorite person's Aywas Stocking. Each stocking has a chance of opening into progressively better items.





Holiday Breeding Coins are back in stock too! These allow you to breed two pets similar to a Breeding Coin but without the opportunity for hybrids, which is fun when breeding silvers, or pets that you want more edits on.








The random Holiday gifts are back in the GP Shop! In case you don't remember what they do...

Flaming Pudding - a cheap random chance item to get custom crystals.
Random Breeding Coin - yields a random breeding coin.
Tiny Giftbox - tiny chance of opening up into a Holiday Breeding Pendant.
Wrapped Crystal - yields a random custom crystal.




Christmas Tree items are a great way to spoil your friends. Put in five of your friends' ID numbers, and they will be sent a random item from the GP Shop.




Delicious Eggnogs are back! They have a 1 in 10 chance of a successful Breeding Coin breeding with the next (or previous) pet that also successfully breeded.

They're a little different this year - to make it easier on the artists and breeding team in general (because PSDs are often a problem), they will roll a hybrid base for the babies and function like a Breeding Coin, edit wise. That way, we can all expect high quality babies from the item without any PSD issues.





The BP Shop is seeing some activity as well! You can grab a Holiday Colored Coal to make some uncommon pets that are holiday themed, or a Holiday Rare Potion to make some rare pets that are holiday themed (note that Teos aren't going to be part of any custom maker, sorry!).








Random Holiday items are fun for stocking stuffers. Here's what the BP Shop ones do:

Truly Random Pudding - small chance of getting assorted holiday items, like HBC, Candy Cane custom makers, etc.
Christmas Cracker - Gives BP and a candy cane custom maker
Candy Shaped Present - contains Flaming Pudding and small chance of Tiny Giftbox
Holiday Cracker - yields snowflakes or candycanes




The Elaborate Present will yield you both a random GP Shop and a random BP Shop item!


This tidal wave of new holiday items means that some new holiday bonus tiers have launched! Come check them out.


PBCs rotate out December 26th.
The remainder of the holiday items will rotate out on January 1, 2015.

Now is also a good time to put in your PBC application if you'd like to become an artist for the Platinum Breeding Team.
Posted by J.A.K. (#15) on Fri Dec 12, 2014 4:47pm

---
Teo Eggs
Site Update



We've finally figured out what we want to do with Teo Eggs! Like we said before, we decided that a random event was going to determine the owners of Teo Eggs (as opposed to breeding and adoption center stalking, as then everyone could have a chance).

To prevent people from auto-refreshing or cheating to get Teos, which was our main issue with them being a pure chance random event considering it'd cause a lot of lag, we decided that one teo egg will be given out by the site at 6:00 PM every day. All you have to do is be online at that time and the script could randomly choose you to send the Teo Egg event to.

Good luck! There are sixty five Teo sitting in the queue right now so a new one will go out at 6:00 PM for quite a while, and we'll restock them as needed.
Posted by J.A.K. (#15) on Thu Dec 11, 2014 4:14pm

---
HA Contest Continues!
Contests
And we have a base winner!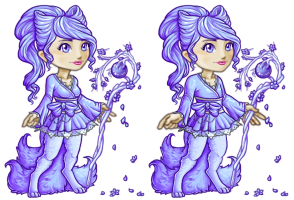 To enter the colouring portion of this contest, follow the link to find out more!
Posted by Eveglori (#2775) on Thu Dec 11, 2014 10:09am

---