Recent News
Search Options ►
HA Contest Continues!
Contests
Opinions were split in the early hours of voting but the battle was eventually won!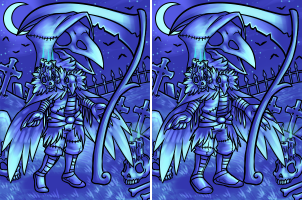 To enter the next part of the contest and colour in the Carrion Crow base, head over here to learn more!


As a quick note, due to the lateness of the poll and post, the contest is extended to August 28th at 11:59 PM.
Posted by Eve (#2775) on Thu Aug 17, 2017 11:40pm

---
T4T: Majestic Flapflap
Items



The soothing presence of this lovely creature has washed over the Trash for Treasure shop, and hopefully waves of bliss will be sent out to the rest of Ay and Ara.

This manta will be with us until September 14th!
Posted by 🎁❄Kaiyo❄⛄ (#489) on Mon Aug 14, 2017 7:29pm

---
HA Basing- Vote!
Contests
Please select your vote.

-

Thread to view all entries in their individual parts!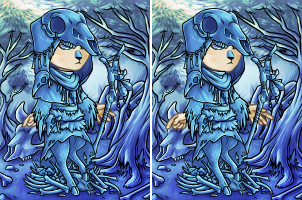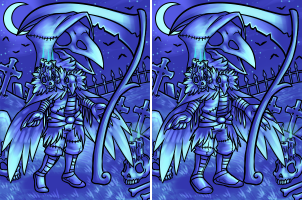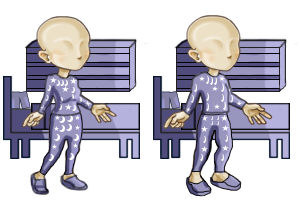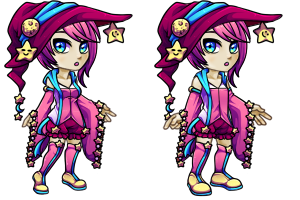 Posted by Eve (#2775) on Mon Aug 14, 2017 7:23pm

---
Monthly Customs Game
Contests



It's time to give away five free customs designed during July under the theme of Aymas in July!

To play the free custom game, please include the phrase "CUSTOM #__" in your news comment. For example, if you want Custom 1, please comment "CUSTOM #1."

Don't lose out on a chance to win one of these customs by voting incorrectly!

Custom One = bad.
Custom1 = bad.
Custom#1 = bad.
Custom #1 = good!
I love custom #1! = good!

Here we go!



1 ................................................ 2 ................................................ 3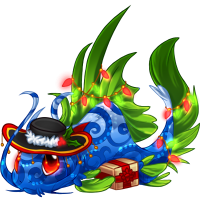 4 ................................................ 5

Please contact Kousei (#25044) for your prize if you designed one of these customs!

You have until August 20th at 11:59 PM AST to get your vote in!
Posted by Kousei (#25044) on Mon Aug 14, 2017 10:48am

---
Hiring PBC Artists!
Site Update

PBC artists



Hi everyone, here's a quick note to answer a question I've been asked recently. Yes, PBC apps are open.
However, like all other teams, I am only looking to hire credit or GP-paid artists right now.

Payment is 45 GP for the first offspring +15 GP if there's a Life Seed attached.
Information on credit can be found here.

If you're interested please apply via the panel's application form. If you have any questions this artist's guide will hopefully answer them, otherwise you are always welcome to message me. Please use PBC - username and ID as the title.








If you are waiting for your PBC breeding to get assigned please make sure to check your artist choices every now and then! The list has recently undergone a few changes (including new GP artists) and you must have three artists selected for it to get assigned unless it has an Artist Ticket attached.
Posted by » Vampi « (#12221) on Thu Aug 10, 2017 8:55am

---
Adventure Pets
Pets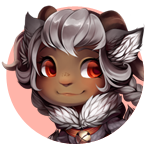 "Have you noticed the stars in the sky seem brighter than usual this month? I'm a little excited! Oh, but, um, here's some new pets I've found!"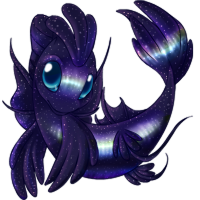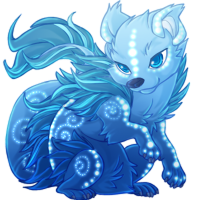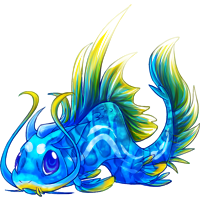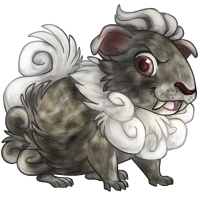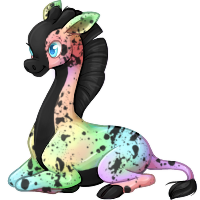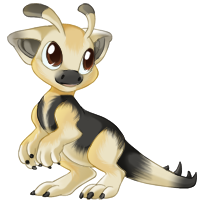 In addition, the July pet coloration submissions forum raffle has been drawn!




Congratulations to ★Zanthia★ (#25090) for winning a Bronze Custom Crystal!


If you want to design some Adventure pets, go and post them in their respective threads here! There's also a chance that the designs accepted from that forum will go into the Pet Shop! Remember, you can earn SP!


If your design is now released as a site pet please contact me, Kousei (#25044), for your free copy.

Posted by Kousei (#25044) on Wed Aug 9, 2017 10:05pm

---
Scribbles, painteds and knowledge base articles -
Site Update




Most of you saw our newest scribble editions on the Welcome Back page already, so this isn't a huge surprise! There was a really good suggestion in the previous news post, so as requested, this new Smudged Scribble Coin is cheaper than the original but only produces one unbreedable baby. It is also incompatible with the Derpy Dragon, so if you are interested in making a second founder you will need to use a Platinum Custom Crystal or a Silver Custom Crystal.

The Pen is for sale for GP and USD.







By very, very persistent people, we also have talismans! When you open one you'll get 3 coins!


Just as with the initial release, the Smudged Coin will be available in the USD Shop first, then GP. You can now find the Scribble Coin and Scribble Coin Talisman in the GP Shop for limited amounts!






It has recently come to our attention that you couldn't use thematic addons with Evil Breeding Coins. After talking with the artists (who are very enthused about this), we have made them compatible with every thematic addon, as well as Painted Bottles and Artist Palettes! This is retroactive so you can go ahead and add your addons to your already submitted breedings!







The Painted Metal Breeding Coin queues are almost empty! Over half of what is left is marked for PPP, so now is a great chance to get the Coin, Rare PMBC Pack, and Talisman on sale! They will remain marked down until August 15th, at 11:59pm! So get em by then~

We've also updated several knowledge base articles. The Painted Coins KB has had a complete overhaul. You can now find information about both coins in the same page, and we have clarified the information for certain addons (Painted Gold). We also have updated the Painted Artist KB to read better and be totally up to date. We have had many artists come and go, so please check your pens. I am going to be refunding breedings shortly for people who are requesting those on hiatus, because many of these people have been there for months.

Account Basics, Account Moving, and Account Sharing have also had their articles updated and clarified.


By request, we have also created a Trading Post KB article with rules and guidelines. There is a link on the top of the Trading Post page, and by using the Trading Post, you agree to follow the rules in this article.
Posted by 🎁❄Kaiyo❄⛄ (#489) on Tue Aug 8, 2017 2:47pm

---
Welcome to August!
Site Update
Please be sure to read all of this, there is VERY important information towards the bottom!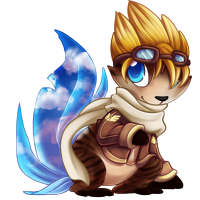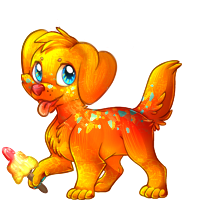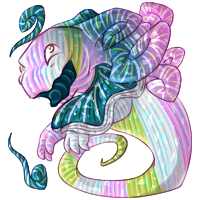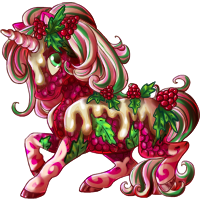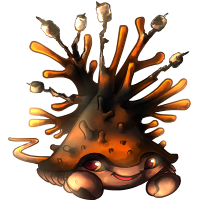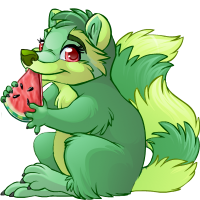 Are you in the summer mood yet? If not, maybe these pets will help!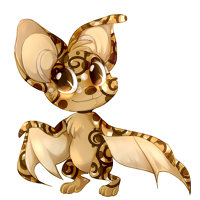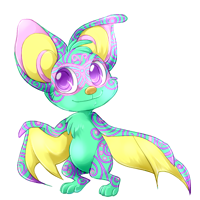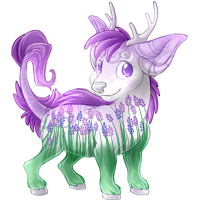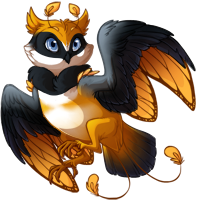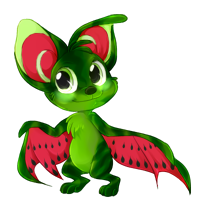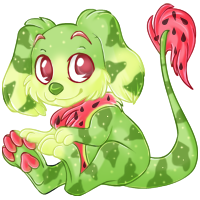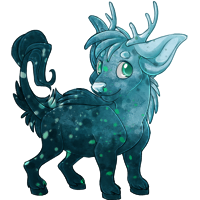 If you colored one of these pets, please contact Kousei (#25044) for your payment!
Make sure to include your PayPal address if you are opting for the USD option.
We will also be collecting pet PSDs directly from the thread, so please make sure you keep the links active for two weeks (at least until mid-August) so we have time to snag 'em!






Matching the Lunaris, our essence this year is a Kingfisher!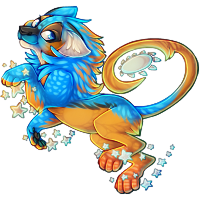 The Common Kingfisher Lunaris will come to deliver a fish as a present to those with birthdays in August!

(It's okay to politely decline the fish.)


Don't forget to check out the birthday link to claim your gift from Aywas on your big day! Need to change your birthday? Click here!






This month's Premium Item is a Star Bottle! This shiny bottle will turn your active pet into a Lunari Lunaris!








The new monthly contests have been announced!

September Monthly Shop Pets: Enter
September Monthly Customs - Theme: Myths and Legends: Enter

Good luck with your entries!



This month's Jeweled Bases are created by Honoo (#15665)!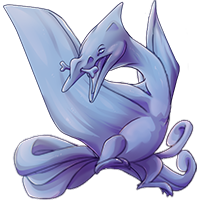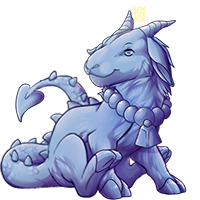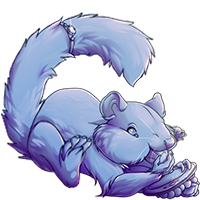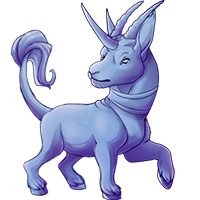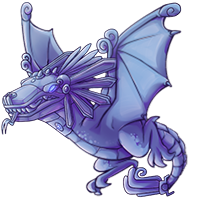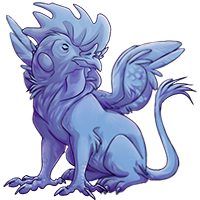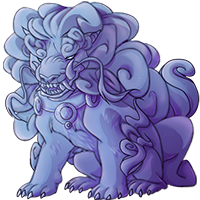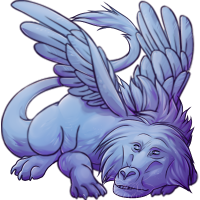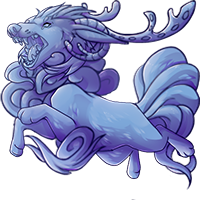 If you want to be a Jeweled Custom Artist come visit the Hiring Thread







This lil snekdragon luvs his shiny!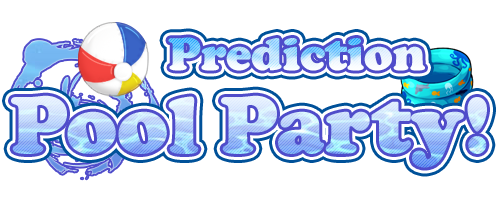 The Prediction Pool Party is coming to an end! It has been fun while it has lasted, but all good things must come to an end. <3 That being said, here is the timetable!
All breeding rolls must be done by August 31st 11:59pm. After this time, we will not do any rolls for the pool party, only normal predictions.
All Commissions must be accepted by August 31st 11:59pm. After this point, you are not allowed to accept anymore.
All Self Predictions must be completed and uploaded by August 31st 11:59pm. If you are doing your own predictions, make sure they are done by the end of August!
All commissions must be completed by September 30th 11:59pm. This is the 1 month rule, you have 30 days from accepting your commissions to finish them, so that is the last possible date that they can be done.
If you have a PPP breeding in queue that does not get completed before August 31st 11:59pm, you must include a link to the thread it was commissioned on in your notes, as well as Prediction Pool Party. If this link is not in your notes, your breeding will be treated as normal.



We are happy to announce the Scribble Breeding Coin! This Coin will allow you to breed two breedable pets together (excluding Xaoc x Xaoc pairs) to get a completely new and breedable scribble baby!
Thematic add-ons are usable with this coin, along with Brush Triads if you want to add a third parent! You also have the option of adding a
Derpy Dragon
to get a second breedable scribble pet (with different colors and markings!) so you can make your own species!
Since this coin has the ability to create a completely new silver species and gives you a pet drawn completely from scratch, we wanted to price it so it is on the same "tier" as a Silver species.
You can find the Scribble Breeding Coin in the USD Shop for 30$!
We will also be releasing Scribble Breeding Coins in limited amounts in the GP Shop occasionally for 75 GP. We will make a news post announcing the times and dates these releases will happen so people are not caught by surprise and can plan ahead!
We hope that the limited GP releases will help the queue stay at a manageable amount so that our artists have work but our users aren't waiting an unreasonable time for their offspring!
At this moment the Scribble Coin does not support predictions, we're working on a KB article explaining what is acceptable as "scribble."









We also did a thing look at them aren't they cute? You can find them scattered throughout the site!

Hello everyone, your friendly neighborhood breeding admin Kita here! I just wanted to give everyone a heads up that I may be a bit harder to reach for the next month or two (aka, I will most likely not be checking my messages every day, it will likely be every 2-3 days for a bit). I am buying a house this month, started back at my job (I teach and the first month is definitely a hectic time!), and have a puppy as well, so my free time will be very limited until the job and the house-buying front calm down a bit! I know people like to have warning and transparency about this kind of stuff, so I wanted to announce it in a news post so everyone would be aware and (hopefully!) understanding of the situation!
If I continue to be this busy after September has passed I will definitely look into hiring assistants to help me out with the queues, but I expect to be back in the groove of things by the end of September if not sooner :)

As a note, the Random Breeding Addon is usable as of a few days ago and works properly, it has also been updated with all of the current addons. <3

We are also looking for some Space themed pet submissions! Just go on over to the
Pet Coloration Submissions board
and submit them!
Posted by 🎁❄Kaiyo❄⛄ (#489) on Wed Aug 2, 2017 5:57pm

---
Monthly HA Contest
Contests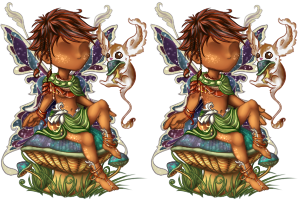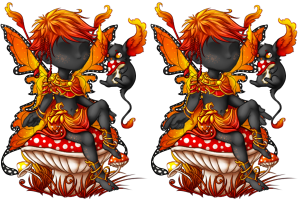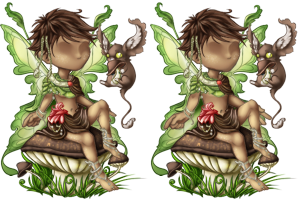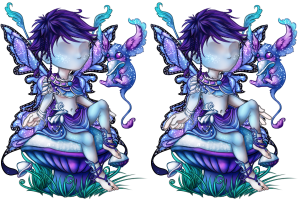 The winning HA sets have been placed into their respective shops!

What's that? Why are there four sets? Well third place tied - and rather than put off the results in the hope one might pull ahead, I figured that a second PP set couldn't hurt anyone!

Be advised this will ONLY happen in the case of sets with equal votes - we are not permanently adding a fourth slot to the monthly HA round up.


Last month earned the following:
GP Set: 140 GP per artist
BP Set: 24,900,000 BP per artist
Premium Set: 1042 PP per artist


Want in on the action? Well, phase one - the basing contest - is open and waiting for entries!
Head here to submit your design. Fingers crossed you can all squeeze this month in!
Posted by Eve (#2775) on Tue Aug 1, 2017 10:30pm

---
A New Raffle has Started!
Items
A new raffle has begun
A secret

Ticket Price: 1
Max Tickets: Unlimited
Sorry for the delay with the raffle, guys - we're making sure that from now on we don't forget about them!
The new routine is that big ticket items - like this one - will last for the whole month, being drawn on the 1st of the next month. Smaller items will be raffled/drawn on the 1st and 14th of the month. We hope this will keep people on their toes and enable us to give you lots of goodies!
This month we have a secret item... which if you read it's Directory entry it's not so secret...
The item will be officially released later this month, so keep an eye out for that!
It's also important to note that the link temporarily was click-baiting you. All raffle tickets are 1 Raffle Crystal each, as usual!
Posted by Eve (#2775) on Tue Aug 1, 2017 8:51pm

---