Recent News
Search Options ►
Art Gallery
Contests
Art Gallery



The art gallery has been judged!
The theme was Hybrid Hybrids and we received so many amazing entries! The Nimbus was quite the popular fellow, too.

Here are our featured winners: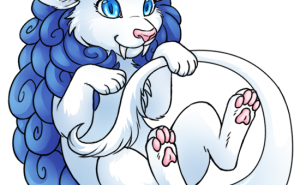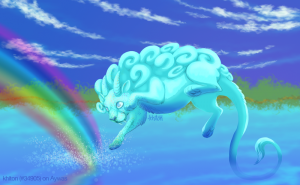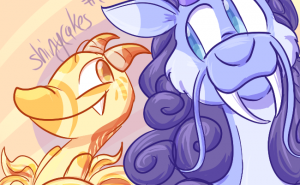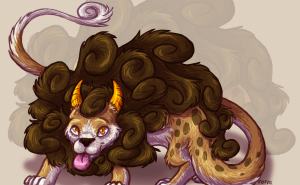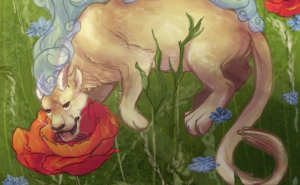 They won:






Congratulations!

The current theme is Easter*!
Any medium is acceptable, just make sure it's Aywas-related as always. <3
As a starred (*) theme, you can enter this even if you've won recently or plan on entering upcoming contests.
Official Aywas stock is not permitted for this theme.

Good luck!

Some new themes have also been added!

March 29th - April 4th: Easter*
April 5th - April 11th: Lunaris*
April 12th - April 18th: Spring and/or Autumn
April 19th - April 25th: Baby Pets*
April 26th - May 2nd: HA Wardrobe

Remember, if you have an idea for an Art Gallery theme, please share it with us here! This thread in the Think Tank is always open, and I reference it frequently when creating new themes. :)

Thank you!

- Eri
Posted by Eri & Dew (#17) on Sun Mar 29, 2015 6:22pm

---
Pet Shop Stock Will Change Soon!
Pets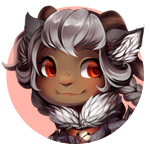 Hello everyone! I wanted to give you a bit of a heads up that I'll be changing the stock in my shop come April 6th! So if you want to own any of these pretty pets I currently am selling, you should buy them before April 6th. On April 6th they will be permanently retired and new pets will take their place!
Posted by Kyu & Mauri (#1010) on Sun Mar 29, 2015 4:56pm

---
Oekaki Board + Programming!
Site Update





We have a brand new feature for everyone to enjoy! The new Oekaki Art Boards are available for users to draw on. If you are familiar with oekaki boards, go right ahead and enjoy!

In case you didn't know, an oekaki board is a java applet that allows you to draw right on your web browser and upload the picture to the Aywas Oekaki Galleries. There, other players can enjoy and comment on your artwork. Be sure to read the Knowledge Base on the Oekaki Boards to help you configure Java to use the boards, as well as read over the rules.

A new forum board has been created to discuss the oekaki boards, as well as help troubleshoot issues with Java and your browser if you are having difficult accessing the boards.





The Mystery Box is open again, funding a month's work time from this new coder!

We really like this new coder (one of our community members, Rems (#26), so you might know them if you joined Aywas early on). They set up the applet and its gallery/board feature within a day, which is very impressive. This coder has April off university to work on Aywas and gave us a flat rate for her time, so let's see if we can hire her on.

Mystery Box Tickets come free with every purchase of $5 in GP or USD Items. This lasts for roughly 24 hours, same as last time. Yes, the PMBC sale is stacking with it! As always, if you decide to go the USD Items route, send me a message with your total when you are done.

Assuming we are able to hire her on for the month, stop by the Suggestions forum and post any ideas you have for her to make, so we can make the most of our month. New features, additions or upgrades to old features, post support on ideas you like, etc. (Please note we likely won't be editing Adventure because we're currently in the process of working on it with another programmer.)





On another note, we are currently five SCC bases away from running another BP Sink Event, so if you're an SCC artist and want to make a base for that event, contact me! It'd be nice to start off April with one like we did with March.

Enjoy the oekaki boards, looking forward to seeing what everyone draws!
Posted by J.A.K. (#15) on Sun Mar 29, 2015 12:21pm

---
T4T: The Second Coming
Items



Owlcatpup (#5638) is back with a sequel to the first HA item they put into Trash for Treasure,
which will be available until 11:59pm April 28th.
Posted by Eveglori (#2775) on Sat Mar 28, 2015 4:11pm

---
HA Colouring - Vote!
Contests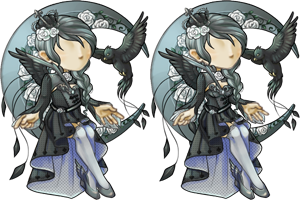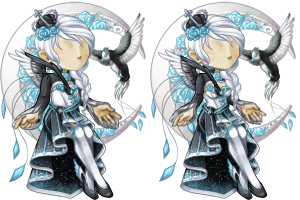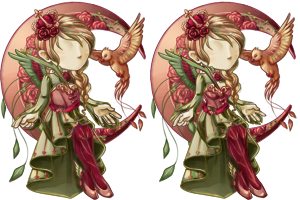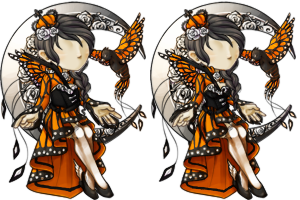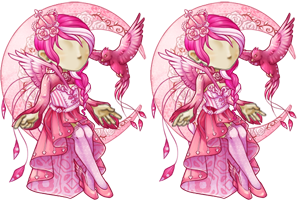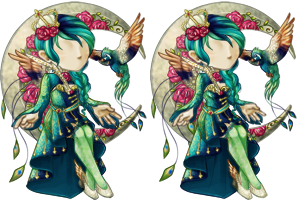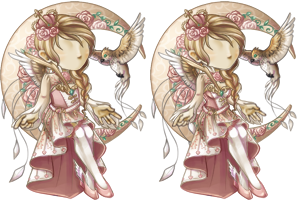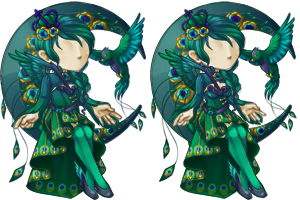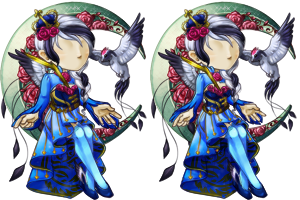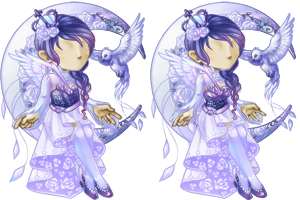 Please select your vote.

---

Apologies this is late, no excuses - I just literally lost track of the date ;;
Things will run as usual as this still leaves 5-6 days for voting =)
Posted by Eveglori (#2775) on Thu Mar 26, 2015 2:58am

---
Trivia & Weekly Raffle!
Site Update
Weekly Raffle



This week's raffle winner is:
FelixRivers (#65889)
Who had 8 crystals out of 12,314 total and won a Mineral Crystal!





Congratulations!

Next week's winner will receive...





A Breeding Coin!

Set a reminder to snag those crystals!

Trivia





The trivia has been updated!
Last week's questions and answers revealed!

The 2015 St. Patrick's Day Chiro is named...
Under the Rainbow

Uh oh! I don't think that belongs to you...
Gold Snatcher Condyl

The Shamrock Muffin restores __ points of hunger.
10

This item contains five Random Breeding Addons.
Random Breeding Addon Chest

Which of the following is NOT an openable goodie bag?
Bag of Treats

What was the first item on Aywas with the word "green" in it?
Green Sphere

How many HA items can be found in the Spring Trunk?
10

The legendary ___ regenerates every month and allows you to change your pet into any site coloration.
Glittering Skull

If you want to use a PLBC to breed a Teo, you need to also use a...
Painted Gold

This custom maker will allow you to make a colored (not edited) SCC from the Billion BP Challenge.
Mineral Crystal

How many questions will you get correct this week?
Good luck!


- Eri
Posted by Eri & Dew (#17) on Wed Mar 25, 2015 10:10pm

---
Art Gallery
Contests
Art Gallery



The (extended) art gallery has been judged!
The theme was Aywas Garage Bands and we received some rockin' entries!

Here are our featured winners: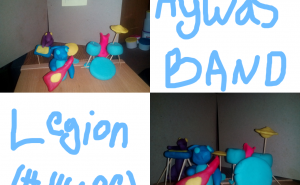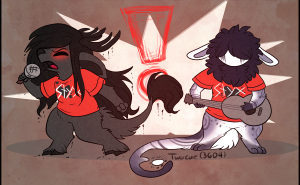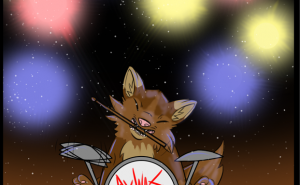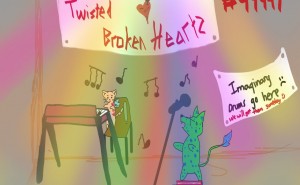 They won:






Congratulations!

The current theme is Hybrid Hybrids!
Any medium is acceptable. Make our "hybrid hybrids" the star of your piece. :3
(If you already entered for this theme, that's perfectly fine; your entry is safe and sound in the gallery queue.)
Official Aywas stock is not permitted for this theme.

Good luck!

- Eri
Posted by Eri & Dew (#17) on Wed Mar 25, 2015 9:22pm

---
Painted Metal Bonus
Site Update



As you may be aware from the new Breeding Status page, the Painted Metal queue has been nearly depleted. So, for the next week, we've decided to include a FREE PMBC with each purchase of $20. For GP, this is instant. For USD Shop items, add them up when you're done buying and send me a message to claim your free item(s).





The requested USD Item shopping cart is almost done and ready to be released, but we've run into some problems with PayPal and Amazon that is making it difficult to get the feature out to you.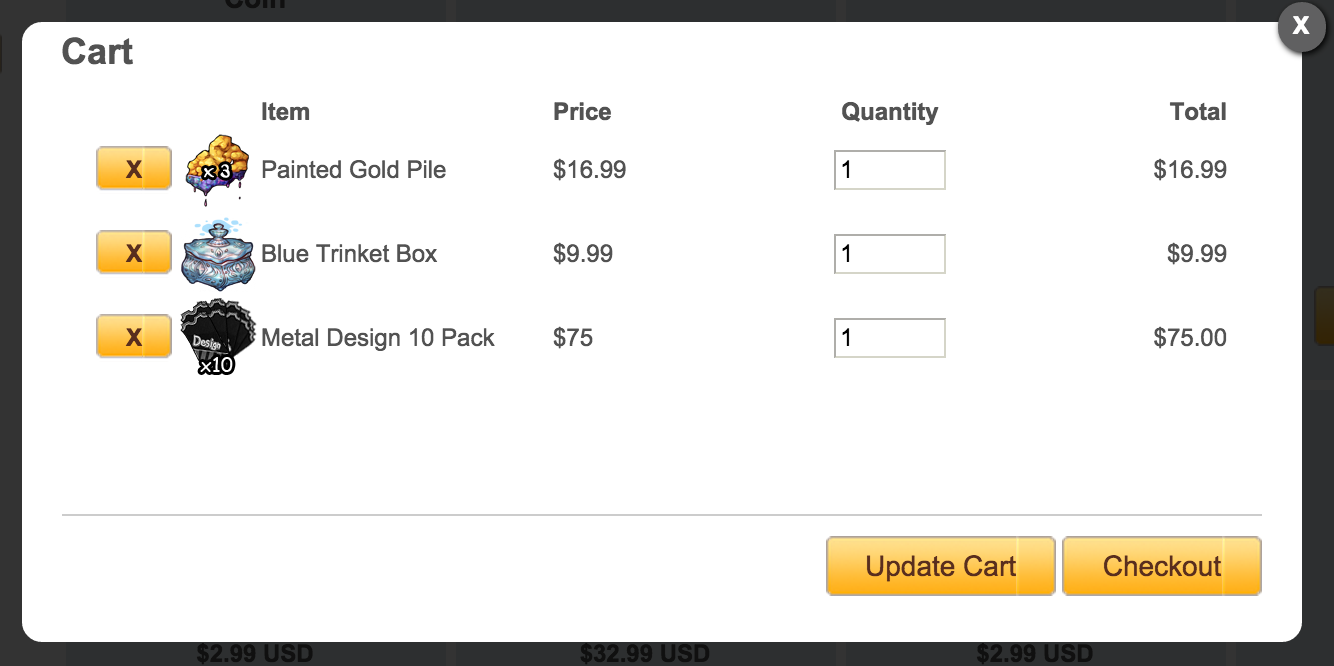 This is primarily because Amazon is retiring their payment service and switching to a new one, and the new one is a completely different code that is taking some time to understand and implement.







Also, special hybrids are going to be combined into one queue that is separate from the Breeding Coin queue (so they will be processed faster than a BC breeding would). That is now being handled by one artist who may choose to announce their new job in the news comments, but suffice to say, expect some very nice babies from special hybrid breedings!

So yeah -- enjoy the bonus PMBCs this week, and make sure to submit any PMBCs in your inventories, so that we don't have to downsize our PMBC artist team!
Posted by J.A.K. (#15) on Tue Mar 24, 2015 10:12pm

---
Critter Camp Says Thank You
Site Update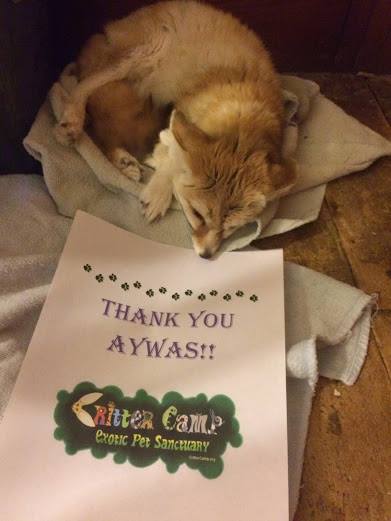 You guys have raised over $2200 for Critter Camp in less than a week! They sent us this little picture as a token of their appreciation :)

Fantastic work!
Posted by J.A.K. (#15) on Sun Mar 22, 2015 10:55pm

---
Return of the Alder Lunaris
Pets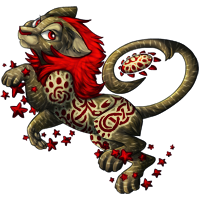 The Alder Lunaris has returned for those of you with birthdays from now until March 31st!
You might remember that this Lunaris actually began our celtic zodiac series last year, but we started in the middle of the lunar month, so we're finally back to rounding out the set and completing that month. :3

If your birthday was anywhere from the 18th through today and you collected the previous Ash Lunaris but would like the Alder coloration instead, please contact Kyu (#1010) and she will do a switcharoo for you!





We will be kicking off April with a brand new Lunaris set, but we hope you enjoyed this series as much as we did! :3 <3

- Eri
Posted by Eri & Dew (#17) on Sun Mar 22, 2015 6:23pm

---