Recent News
Search Options ►
SPLISH SPLASH IT'S PPP 2020 TIME
Comics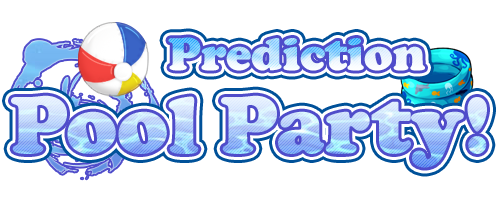 It's starting to heat up so time to break out the pools! It's time for the Summer's Prediction Pool Party! (But please maintain a safe distance from one another while splashing around!)


For those of you who weren't here, and those of you who were, I'll be listing out all the rules and bonuses, as well as setting up the threads that have everything compiled for easy reference!


This event will run from June 5 to August 31, 2020! that gives you more than 2 whole months to work and design as many predictions as you possibly can! The point of this is to try to help ease up some of the more backed up queues, so those specific queues will also receive the most bonuses.
- The Prediction Caps are being temporarily removed for all coins during this time!
- Any artist that makes a prediction can enter themselves into a raffle by posting in the Artist Raffle (Coming Soon!)
- All edit percentages are "loose" for this event only, so we will not get up in your business if you submit a 50% breeding and it is 57%. If you have a 50% breeding and we can't tell what species it is, then we might have a problem.
- Remember! Predictions can be done for USD however if they are not Platinum Breeding Coin, Scribble Breeding Coin, or Sketch Breeding Coin predictions they must go through the Commission Panel!

Rules


All predictions must have the PSD attached in order to qualify for this event.


Breeding rules still apply! If you bought a breeding slot for only one baby, please ensure that you have the owners permission before making extra baby predictions! If someone violates this they may have their baby deleted without refund.


Please included "Prediction Pool Party" in your breeding notes, or predictions and breedings will be processed as normal!


All artists must have a forum for their sales thread in our new Prediction Pool Party Subforum. The only exception is if you are just doing your own predictions.


Now! Onto the part you are all really excited for, the coin specific bonuses!

PLEASE PM the person in charge of the coin you have questions about your breeding or a specific perk:
Breeding Queues and Who To Contact

All coin bonuses are good ONLY for breedings ALREADY SUBMITTED prior to May 19, 2020. That means your breeding must have been submitted on May 19, 2020 or earlier to qualify for any perks.

Breedings submitted prior to 19 May, 2019 may have an extra perk. They will be listed at the END of each coin that has bonus perks.

ALL COINS may submit this SCC as one of the offspring to your breeding if you so choose. This SCC will ONLY be available for the Pool Party 2020 and has been designed by Aros #4353!



You may use any of the 4 ear variations, and use it with or without the antlers!
MBC/LBC/Radioactive coins will act like a Painted Coin when submitting this SCC as one of the offspring, all other coins will allow edits based off the parents, edit randomizers, add-ons, etc. to the specific % amount (e.g. a BC coin that allows a 50% edited offspring will allow you to edit this SCC 50%)
Sketch Coins will allow 50% edits based off the parents to the SCC if you decide to use it as one of your offspring.
HERE is the PSD with all of the variations!









Blind Dates allow up to 75% edits, Delicious Eggnogs allow up to 50% edits. With permission from the other pet's owner you can upload a second baby! You must include the PM ID in the breeding notes. Both coins have a 20% chance for a rare, Nog's are allowed the same rare's as Blind Dates. Please PM Aros (#4353) for the rolls. Please read the Knowledge Base Article about Blind Dates for information about Blind Date and Eggnog predictions.








Breeding Coins grant an extra baby as well as increased edit percentages:
Breeding Coin without an addon - 50% baby and a 30% baby
Breeding Coin with an Edit Potion - 75% baby and a 50% baby
Breeding Coin with a Grand Edit Potion - Two 75% Edited baby, no USD kickback.

Breeding Coin without a baby addon - 2 Babies
Breeding Coin with a Fertility Potion - 3 Babies
Breeding Coin with a Married Pair - 3 Babies
Breeding Coin with a Married Pair and Fertility Potion - 4 Babies

2% chance for metal Alt Neura (PM Kita (#3988) for the roll)
You may also choose a provided SCC from the pot when a hybrid genetics kit is included.

If submitted before May 19, 2019 - 10% chance of an alt Neura rather than a 2% chance and breedings will act as though they have a Painted Bottle attached.







Evil Breeding Coins will give a Guaranteed Breedable baby, and the user is allowed to choose if the offspring is Evil or Normal.
You are permitted up to 50% Edits
1% Chance at a Metal Alt Neura (PM Kita (#3988) for the roll)
With a Hybrid Genetics Kit you can choose the hybrid or any SCC from the pot.








Holiday Breeding Coins have several bonuses! Predictions for this coin will act like they automatically have a Hybrid Genetics Kit or a Genetics Kit attached which allows you to submit any non-rare hybrid, common, uncommon, trash, or raw species you desire. You can also choose from any of the Provided SCC Bases! The edit percentage for predictions is also being raised 50%. Every Holiday Breeding Coin prediction will also act as if it has a Painted Bottle attached, so you can color the baby however you see fit.
If you PM Kita (#3988) she will also roll for you to have a 10% chance of getting a rare hybrid during the breeding and a 5% chance at a 50% edited Alt Neura after the breeding is completed (So an additional super rare baby on top of your others). These rolls are *per* predict breeding not offspring.

If submitted before May 19, 2019- 50% chance of a rare hybrid instead of 10% and a 10% Neura chance.











1 extra baby per breeding
Each breeding acts like it has a Painted Vial attached.
5% chance of a Squishy/Sariform roll and our PPP SCC is available as a base to use for MBC
PM Kandria (#293) for rolls!

For all METAL BREEDING COINS submitted before May 19, 2019- Pick one of the Mudslide perks from the Mudslide event to apply to your breeding.

For all LESSER BREEDING COINS submitted before May 19, 2019 - You may make 2 extra offspring instead of just 1.







Neura Embryo and Dragon Lotus allow for 50% edits and act as if there is a Painted Bottle attached.
10% Chance at a second baby, PM Kandria (#293) for roll.








Painted Metal Breeding Coins and Painted Lesser Breeding Coins grant an extra baby. Married pairs that are bred with a Painted Metal Breeding Coin are given a 100% success rate for the second baby, so they total for 3 babies.
This stacks with Painted Eggs, Twins, and any other compatible breeding addon, however you must provide all babies and you lose out on the site provided baby!
You may add 1 edit to be drawn on each baby, up to 30%. This edit may only be an accessory! No pose changes, or base adjustments! Or you may use one edit from any of the Painted Edit Packs







You are allowed 1 baby of your choice: Mutant or Normal. As well as 1 added Mutant! If you would like to see if your first baby rolls a hybrid you can pm Kandria (#293) for your roll.
Up to 8 additional site pets that you own may be included in the notes for a total of 10 parents for mutants.








Rusted Breeding Coins allow an extra baby and you can breed any 2 pets together and pick your Trash Hybrid! With an HGK or Opalized Rock attached you may also use one of the provided SCCs as a base.

All Polished Rock breedings (Not just PPP!) also allow predictions, please PM Kozmotis (#48993) with the breeding ID to find out your SCC base(s) (for PPP you may get up to 2 SCC rolls since 2 babies are allowed, or ask for only 1 roll and use that base for both offspring)!







Sketch Breeding Coins permit a 3rd additional baby with 10% edits. The "founders" must remain metal however!
We are also allowing thematic add-ons to be added to these breedings.
All breedings may link a 3rd parent in the notes -- 3rd and 4th if a Platinum DNA is attached









With Platinum Breeding coin you are guaranteed a secondary baby with no edits without attaching a life seed!







Transitional Fossil Egg and Alidae Egg allow 75% edits, or two babies with 75% edits if you use a Grand Edit Potion. All breedings will also also act as if they have a Painted Bottle attached.





If you have a scribble breeding from the most recent event, you are allowed to upload predicts and not lose the perk provided that you include the specific day's perks in your breeding notes. For days that were rolled (i.e. Elemental, Cowboy vs Witch, etc), please PM Juke (#7625) for your roll.



Please remember that these changes are only for the Prediction Pool Party event! After END DATE all previous prediction rules are back in place!


I know I mentioned the SCC Pot a few times, what is that you ask? Last year we had a thread where you could go to "shop" for different user submitted SCC's! These SCC's must be founded and have no rules. Please PM Juke (#7625) if you would like to submit an SCC to be available for use for the breedings -- please include a blank PSD and PNG as well as a link to the SCC Database entry. We will not accept all SCC's, we want to have a wide variety. Expect a thread to be formed shortly with the submitted SCC's and instructions on how to get the PSD's!


We will also be hosting the raffles again but the threads will come at a later point!

Posted by Juke (#7625) on Thu Jun 4, 2020 9:25pm

---
Welcome to June, Part 2 & More
Site Update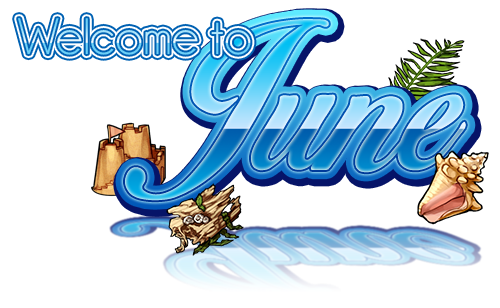 Here to welcome you to June yet again are the lovely Jeweled and Rock Custom Crystal pets! This month's Jeweled Custom Crystal pets are by Puppet (#6177) !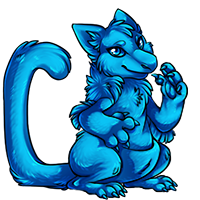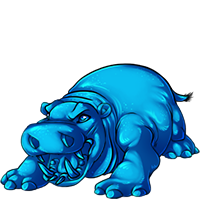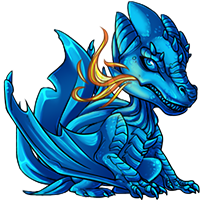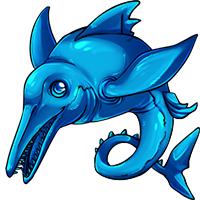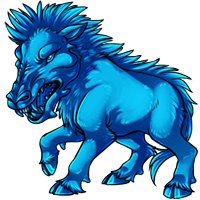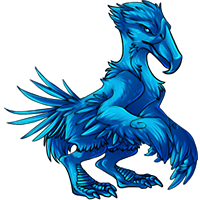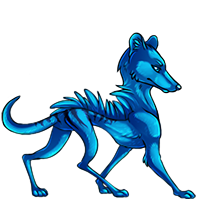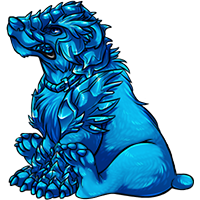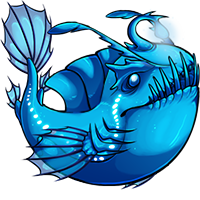 If you want to be a Jeweled Custom Artist, please visit the hiring thread!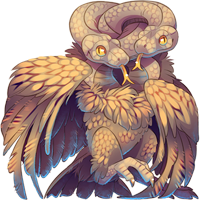 "As a representation of communication and companionship, Gemini reminds us that we are strongest when we are together ♥" - Kirawra (#11849)








While we have your attention, it seems that Miksa has made a discovery!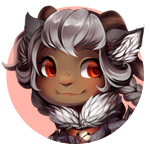 "Oh, there appears to be some new pets shuffling around now that May's hype has died down..."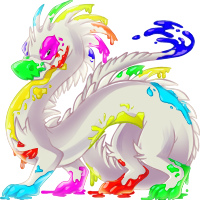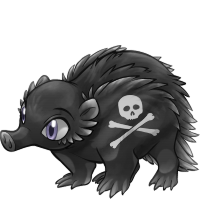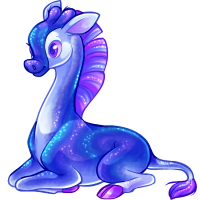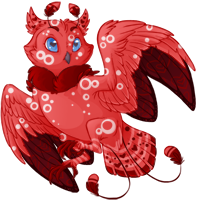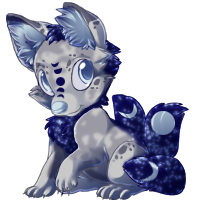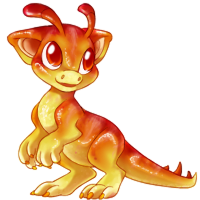 In addition, the March, April, and May pet coloration submissions forum raffle has been drawn!




Congratulations to March's winner Anora (#79257) for winning a Bronze Custom Orb!




Congratulations to April's winner snailfever (#35130) for winning a Gold Custom Crystal!




Congratulations to May's winner snailfever (#35130) for winning a Gold Custom Orb!

If you want to design some Adventure pets, go and post them in their respective threads here! There's also a chance that the designs accepted from that forum will go into the Exotic Pet Palace! Remember, you can earn SP and a Restyle Brush!

If your design is now released as a site pet please contact me, Lacia (#25044), for your free copy.








Are you thirsty for information about the Prediction Pool Party? Be prepared to get drenched tomorrow!
Posted by Lacia (#25044) on Wed Jun 3, 2020 4:45pm

---
Welcome to June, Part 1
Site Update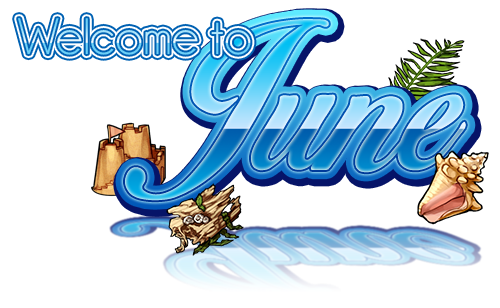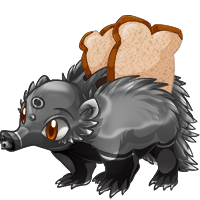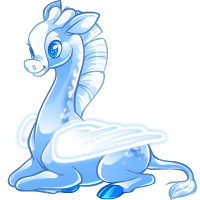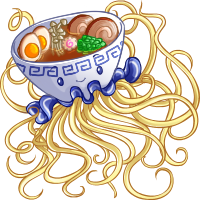 Starting off, we have our GP Shop and BP Shop pets!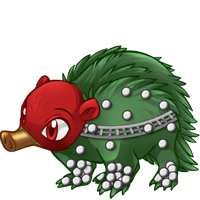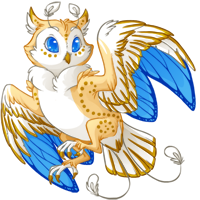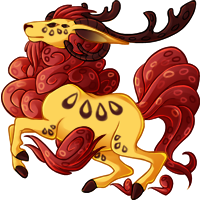 If you colored one of these pets, please contact Lacia (#25044) for your payment!
Make sure to include your PayPal address if you are opting for the USD option.
We will also be collecting pet PSDs directly from the thread, so please make sure you keep the links active for two weeks (at least until mid-June) so we have time to snag 'em!





The Essence of June 2020 will turn your active pet into one random June 2020 pet listed above! The image will be updated once we have it in our possession.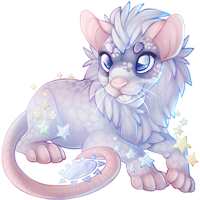 A sparkling Lunaris friend has squeaked on by to wish those born in June a happy birthday! It adores finding and rolling pearls around, and its little mask makes it look like a cute, furry thief!

Don't forget to check out the birthday link to claim your gift from Aywas on your big day! Need to change your birthday? Click here!

If you missed your Lunaris or have further questions regarding them, please contact Chelle (#7310).






This month's Premium Item is the Mini Gradient Gargoyle! This little fellow came to inject some color into April - and now he's back to do it again! Add this item to a Scribble Breeding Coin and your breeding will result in two babies - and the second will be up to 15% edited from the first!








The new monthly contests have been announced!

July Monthly Shop Pets: Enter
July Monthly Customs - Sharks: Enter
Good luck with your entries!










The RCC and Jeweled pets will be announced in part two of the Welcome to June post. Until then, you are free to continue uploading May's options, which you can review here!






We wanted to thank everyone who engaged with the news post about the Drinking Game. We read all your comments, and have taken on board the suggestions you made about how to improve Option 2 should we have a similar idea for another feature.

The voting stayed quite steady over this week, with Option 1 polling ahead by 40-55 votes within hours and staying with that consistent lead.

As such, the Drinking Game will now deposit the pairs into the Scribble Breeding Coin queue, from this month (June) onward. May's top 10 went into the Eggnog queue, as it was not fair for us to change the prize that the users had worked for prior to this poll result.

Please remember that should you join the drinking game from this month onward, the resulting Scribble babies are all eligible as the first Founder pet of a Silver species. You will not need permission from the owner of the second pet in your breeding to found the species and sell/gift/trade PSD uses of this species. As always, if your pet has rules that need to be consented to you cannot play the Drinking Game with that pet. Additionally, if the prospect of sharing the edits on your pet in this way does not appeal to you, you should not play this game with that pet.

The KB articles for the game will be updated over this week, so we can make sure we answer any questions and clear up any confusions you may leave in your news comments.

Posted by Lacia (#25044) on Mon Jun 1, 2020 5:33pm

---
The Story Game Begins
Contests



A new Story Game has started! The winner of the raffle for the previous story is Toby (#24557)! Thank you for your participation, and I hope that you enjoy your Jeweled Hybrid Crystal!

The deadline for the next installment is 11:59 PM AST on Saturday, June 13th!

For those unfamiliar with the game, you can read about it here. Don't forget, you can also subscribe to the official Story Game thread or the ping group StoryGame! Not only will you be notified of updates and reminders for the game, but it is a good place to chat about the current game, or even about what you'd like to see in the future!

Remember, the story is in your hands!
Posted by Lacia (#25044) on Sun May 31, 2020 10:37am

---
Monthly Customs Game
Contests



Are you tired of all these news posts yet? Well don't worry, this one doesn't have too much for you to read, though you'll want to make sure you read the news post below this one if you already haven't!

It's time to give away five free customs designed during April under the theme of Frogs!

To play, you simply choose your favorite from the poll below! This will enter you into a raffle for that particular design. You only get one vote, so choose wisely! If you created one of the pets below, please contact Lacia (#25044) with which prizes you are claiming.

You have until 11:59 PM AST on June 6th to get your votes in! Good luck!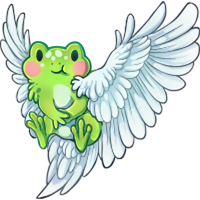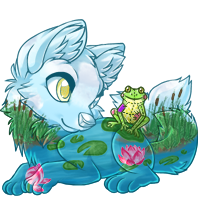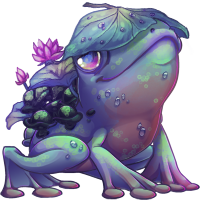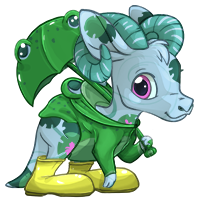 Pluma
Suune
Achae
Wibbit
Kazoo
Posted by Lacia (#25044) on Sat May 30, 2020 9:43am

---
Drinking Game: Discussion and Poll
Site Update



As part of our addressing Breedings and the hurdles that are preventing us from making headway on clearing out the queues, the topic of the Drinking Game came up.

As you may or may not be aware, all the pets on the score board at the end of the month will be randomly paired together and bred. This means every month 10 new breedings are generated - and while that doesn't sound like much, when you have trouble finding artists who are interested in the type of breeding mix the game generates, the queue piles up. Many long standing members will know that getting the drinking game breedings completed has been an uphill struggle from the game's inception.

As such we have come to the hard decision to make changes to the game - but as this is a big change, we want to share the discussion and the decision with you. After a lot of conversations we have narrowed it down to two possibilities that we feel offer the best results.


Option One
The queue continues to generate breedings, but from June onwards they will now go to the Scribble queue.

While you may pause and question if diverting from one queue to another is a smart idea, the Scribble queue is at a low enough level that injecting 10 new breedings a month would not be unwieldy, especially as the team has been taking on new members recently.

Pets created from the Drinking Game would be eligible as Silver Species Founders without the permission of the other pet owner's permission - so you would need to be certain you are happy to share your pet's markings and edits, with potentially more than one other custom.



Option Two
The queue gets a unique unbreedable genus and from June onwards the top 10 will receive a custom maker.

1-3 = Gold Custom Maker
4-6 = Blue Custom Maker
7-10 = Bronze Custom Maker

The genus would be unbreedable to ensure the rarity of the genus is not compromised. The maker would not be account bound, so it would be possible to sell, trade, or gift the custom maker as the winning user wishes.

Details of the genus are not available at this time, as we would likely try to poll what type of creature people would be interested in.



Bonus Question
As it stands, users may enter as many pets as they wish to into the Drinking Game. In theory, should you have enough alcohol, one person could hold all top 10 spots (though I feel it is important to note that this has never happened!)

Do you believe that the Drinking Game should limit each account to enter only one pet, opposed to entering as many as you wish?



We hope to hear your thoughts about these changes, and especially the bonus question.
Option One:
The queue continues to generate breedings, but from June onwards they will now go to the Scribble queue
Option Two:
The queue gets a unique unbreedable genus and the top 10 will receive a custom maker
Posted by Eve (#2775) on Tue May 26, 2020 12:58pm

---
A Few More Changes
Site Update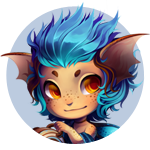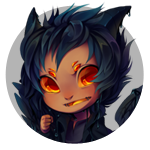 After some long discussions Dylan has convinced Scion to embrace his life syphoning side and take responsibility for all the Exotic eggs that have been gathering in the Recycling Center.

As such Scion has taken over one of the empty shops in town to create an Eggery where you can trade your Exotic eggs for Pride Candles. It works exactly as it did in the Recycling Center, and will be updated every Mayday and Black Friday when we have new eggs.

We hope this will make the Recycling Center feel a little less cluttered, and give Scion something positive to do!


There's also been a few other small changes in the last week:




The Edit Repository receives a lot of metal reshades of pets, so we have added a new "Reshade" option to single those out for you.
The tag "reshade" still exists for edited pets that also come with reshaded elements.





Predict-only coins and items have been removed from the Breeding Status page.
As these coins are completed on the user's own timeline, it made the "current status" section misleading for people who were new to the site and/or breeding.





Private Knowledge Base articles are now actually private. No more weird greyed out links that tell you that you're not allowed there
- which means the KB itself looks much better and is much more useful for you all.





"Dig For Bait" has been removed from the Games page while we continue to rework the fishing system.
We have no ETA for the feature at this time.





The "Assign Custom Fauna" section has been removed from "Assign Fauna". It's a feature that I genuinely can't remember the last time it was used, as using a Custom Item Package to make fauna became more popular. Those people who did use the feature will still have the fauna on their pet (and will still lose it, as before, if they assign another fauna over the top). You can still assign both site and privately owned fauna to your pets as normal.





The User Shops of banned users have been blocked from use for a while, but accidentally stumbling on one created a huge notification to skew your tab. As such we've made strides to remove these shops from the search entirely. It may be that one or two, or perhaps even a few, were missed so if you stumble across one please don't hesitate to PM me and let me know the username and ID so I can remove them from search too.

---


There are some other changes on the horizon that we're going to discuss with you in news posts, and take polls on, so that everyone gets to put their opinions forward. We know that having a say is something that we're often asked for, and we agree that there are some big decisions that we want to make with you, not for you.
Posted by Eve (#2775) on Sat May 23, 2020 4:23pm

---
Raffle Oopsies
Comics



All Raffles have been drawn and the prizes handed out! Sorry that there were no individual announcements for this, but hey! At least you have the rest of the Mayday information right below this post!
Posted by Juke (#7625) on Tue May 19, 2020 12:12am

---
Mayday comes to an end with GPalooza!
Site Update





Happy GPalooza! (We're starting early as we do every year since you all know I can't stay up all night)







For those who don't know what GPalooza is, tonight at midnight, we will be stocking the GP shop full of wonderful goodies. There are items that will be available for all of Monday, and then some rarer stock will be put in throughout the day.

In celebration, we are hosting many 1GP raffles which are running for Monday the 18th only! We will be drawing them on or after midnight, so please make sure to purchase your tickets prior to midnight Monday night.








We will also be hosting several Auctions, and they will all end around midnight(if I did my math right).

GPalooza will finish Monday night at midnight, so please make sure to get your shopping done before then!









Keep in mind, while the Exotic Pot may be empty the credit will not be reset until Monday evening.

Posted by 🐼Kaiyo🐼 (#489) on Sun May 17, 2020 11:39pm

---
Mayday, Day 3 Reminder
Site Update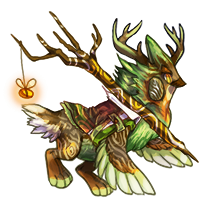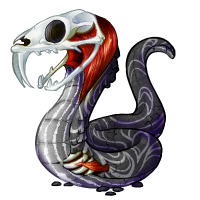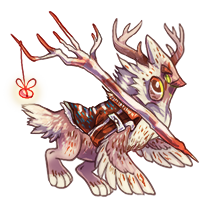 Are you interested in taking an exotic genus home with you? You can view the exotic pot here! If you need information on how the sale works, please review this news post. We also have a news post outlining the entire sale here!

As Day 2 slowly comes to an end, here's a reminder of the current and next day bonuses! Additionally, the exotic pot has sold amazingly in the past couple of days! Even if the exotic pot becomes sold out, the April Showers Exotic Egg will remain in the tiers. This is so that they are available for collecting and Recycling Center purposes.

Saturday, May 16th, through 11:59:59 PM AST

USD Purchases count towards Special Credit

40% more GP with purchase

GP Shop and USD Shop have a 2% chance of duplicating your purchase, doubling your order!

5% OFF USD SHOP

15% OFF GP and BP SHOP! (25% for Premium)

Double Premium!!

PBC/PBC Talisman will be available in the USD Shop

The April Showers Exotic Egg will be in the 75 USD Special Bonus Tier
- - - - - - - - - -
Sunday, May 17th at 12:00 AM AST

USD Purchases count towards Special Credit

35% More GP With purchase!

GP Shop and USD Shop have a 1% chance of duplicating your purchase, doubling your order!

5% OFF GP and BP SHOP! (15% for Premium)

Double Premium!

The April Showers Exotic Egg will be in the 50 Special USD Bonus Tier

FU Pendant will be available in the USD Shop

The added USD Shop items will be removed after today.
Posted by Mayday Marie (#11) on Sat May 16, 2020 9:09pm

---