Recent News
Search Options ►
Bot: Let me sing you a song~
Site Update






Good afternoon! I am here for a couple quick updates!
First, the fundraiser for the Magic Markers created by DW (#20) went well, and we raised $238 for the National Brain Tumor Association! While we were hoping for a little more, every little bit counts.

So thank you everyone for your donations! And thankyou DW for bringing this opportunity to Aywas!





The Magic Marker is now stocking in the GP Shop for 50gp. This price is a bit higher than normal, as we stated it would receive a substantial price range to encourage users to buy it while it was available for USD.







We also have some exciting new art contests for an upcoming event!
First, a proper thankyou to Ender of Aza + Ender (#42131) for hosting this upcoming event and providing bonuses for the contests! This event will happen in August, and will feature Musical Inspiration!We already have some really cute fauna that will be released, but we need more!

Musical Pets! - Come and create pets that will be featured in the Seasonal Shop or in the Adventure Zone!
Musical Clothing! - Prefer drawing clothing instead? Come show us what you can do!

Both of these contests will remain open until August 5th at 11:59pm ast unless we choose to extend them!

If you have any questions feel free to ping me! I'll be seeing you all again later on this week with a pretty big update ;D
Posted by Slashbot (#3) on Fri Jul 22, 2016 2:58pm

---
Raffle and Trivia
Items
A new raffle has begun
Rock Custom Crystal

Ticket Price: 1
Max Tickets: Unlimited

Okay so it isn't really Slashbot related, but I am stealing the image!
As everyone knows we have quite a few events on Aywas, and most of those require site pets! However, my Artist(S) have had their brains fully tapped, so if you have any ideas for pet prompts, come visit
This Thread
in the Think Tank! Right now we are looking for prompts for
Lunar Meteor
. Please make sure to read the full first post before posti

There is a new Raffle started for Raffle Crystals!

Trivia has Updated
Here is last weeks answers!
July's Premium item is a..
Pride Candle
The 'real' Teo x Faux hybrid is called..
Ferox
What feature was recently re-added to Adventure?
Magic Quest
Which of these pets is NOT in Miksa's Exotic Pet Emporium?
Moon Plush Flubelle
What is August 2016's Monthly Custom theme?
Scenery
July 2016's birthday Lunaris is a..
Woodpecker Lunaris
The Lyuba is made by breeding which two pets?
Woolith x Yena
A Pride Candle lets you choose one semi-custom of which species?
Teo
There were _ hybrids released this month.
3
Which Alatus was featured in the Magic Quest revival news post?
Magical Alatus
Posted by Kaiyo (#489) on Tue Jul 19, 2016 12:08am

---
Raffle #129 has ended
Items
Congratulations
Dragon Lotus

Momohuny (#69481) is the winner of the raffle and won the item Dragon Lotus!
Momohuny (#69481) brought 17 tickets, spending 17 Raffle Crystal!
Posted by Kaiyo (#489) on Tue Jul 19, 2016 12:06am

---
Adventure Pets
Pets
Kousei (#25044) has found 7 new Adventure pets and wants me to share them with you! Hopefully you can catch all of these pretties and give them a good home!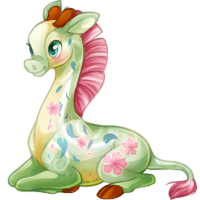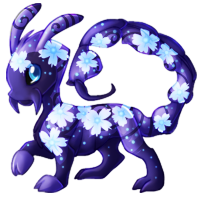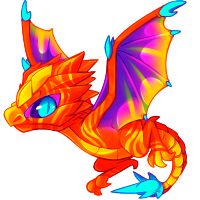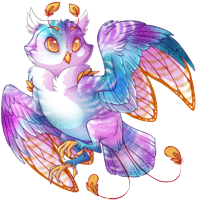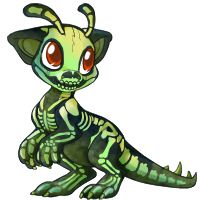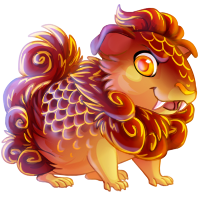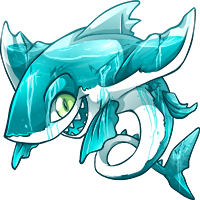 In addition, the June pet coloration submissions forum raffle has been drawn!




Congratulations to pashalynnae (#22059) for winning a Blue Custom Orb!


If you want to design some Adventure pets, go and post them in their respective threads here! There's also a chance that the designs accepted from that forum will go into the Pet Shop! Remember, you can earn SP!


If your design is now released as a site pet please contact Kyu (#1010) for your free copy.
Posted by Kyu & Mauri (#1010) on Mon Jul 18, 2016 5:01pm

---
The story is almost over!
Site Update



This week's winner is Voluspa (#67552)! They won a Nova Custom Orb + 1SP!




Don't forget to read their entry before submitting yours!

The prize for next week's winning entry will be a Glittering Potion!

Entries for next week must be in by July 24th at 6pm AST.
I would like to wrap the story up by July 31st or August 7th, so be sure to try and start wrapping things up in your upcoming entries!


-Rudy (#4485)
Posted by Kaiyo (#489) on Sun Jul 17, 2016 9:47pm

---
Monthly Customs - Winners
Site Update



'· .¸¸.·´'· .¸¸.·´ [[ The w i n n e r s' edition! ]] '· .¸¸.·´'· .¸¸.·´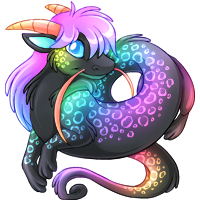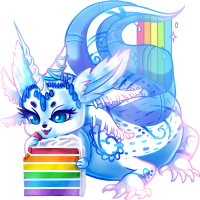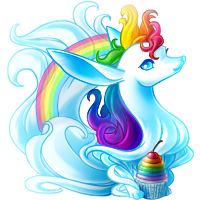 WyndiWingfall (#49023).......................................Wolfers (#52115).......................................Midna (#12023)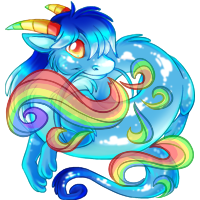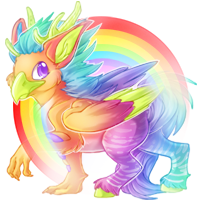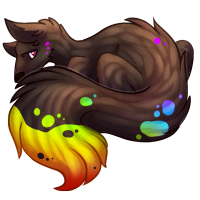 Rhythmy (#18766).....................................Zauberhaft (#156).................................blackflamewolf (#23496)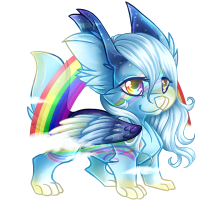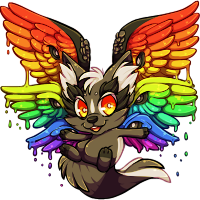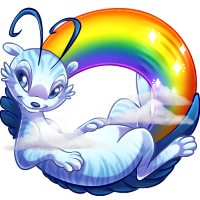 question (#41490)...................................KrimsonCreature (#55438).............................koda bear (#11713)

Congratulations to all of our winners!
I will be sending out your customs momentarily.
Posted by JAK (#15) on Sun Jul 17, 2016 4:38am

---
Pride Teos
Site Update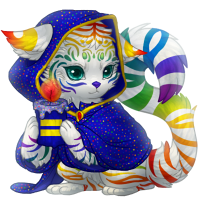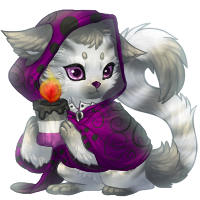 All of the new Pride Teos have been added in! Nine were added yesterday and one today, meaning they're all ready for you to view. You can view the Pride Teos by going here, and if you want to see the newest ones, click "Last!"

If you haven't used your Pride Candle yet, now's a great time!



Posted by JAK (#15) on Sat Jul 16, 2016 1:51pm

---
Raffle, Trivia, Story Game - Oh my!
Items
A new raffle has begun
Dragon Lotus

Ticket Price: 1
Max Tickets: Unlimited



Slashbot wanted me to remind everyone that the
Magic Marker
will be removed from the
USD Shop
in just a few days. So far we have not raised a substantial amount for our donation, so please if you can spare it, purchase one of these wonderful markers. Remember, half of the profits will be going to
The National Brain Tumor Society
in honor of DW(#20)'s mom! For more information check out
The original news post


Whoops, today isn't Sunday! Where am I?!

There was a lack of entries again this week! ):
This means that entries will be extended until July 17th at 6pm AST, so I better see some more by then!

We have some fun changes coming to Story Game, but we can't implement them without you!
Stop being shy, writers! I know you're out there! (:

The prize for next week's entry is a Nova Custom Orb + 1SP!

-Rudy (#4485)

There is a new Raffle started for Raffle Crystals!

Trivia has Updated
Here is last weeks answers!
A Treasure Chest Key is _ rarity?
Common
Which of these pets is found in Bamboo Forest?
Infurno Pani
The latest Story Game winner won a..
Jar of Sparkles
A Magic Marker allows you to add up to _% edits.
10
Miksa's Exotic Pet Emporium pets retire on..
July 5th
What is the current BP sink goal?
600 million
Mineral Crystals were brought back and placed in the..
BP Shop
Which item allows you to bypass a poaching fee once weekly?
Canvas Tote
This user is NOT a GCC artist.
Arkonsel (#388)
A Greater Design Ticket pays how much to the artist?
$35
Posted by Kaiyo (#489) on Mon Jul 11, 2016 11:49pm

---
Raffle #128 has ended
Items
Congratulations
Silver Potion

Zyanya (#44875) is the winner of the raffle and won the item Silver Potion!
Zyanya (#44875) brought 7 tickets, spending 7 Raffle Crystal!
Posted by Kaiyo (#489) on Mon Jul 11, 2016 11:48pm

---
Magic Quest Update!
Site Update

A short but important Magic Quest update!
The option to
Quit Quest
is now active! The way the quit quest feature works is that it will still cost you the same amount of magic to quit as it would have to activate the location you're skipping. This is due to discourage skipping quests, but to still provide a way to allow users to skip a location that would otherwise be impossible for them.
In addition, you will only be able to quit a quest twice a day.
However, because it's daily, you will find that your quit-quest limit will reset at the daily rollover.
These are not the only changes we are making to Magic Quest, but this one took top priority. More features and changes are being worked on, and will be implemented once we get them ironed out. These include looking at magic regeneration rates (especially for higher levels), quest availability at certain levels, and expanding the hours of availability for many locations. This is in addition to bugs/glitches already reported.
We hope this change helps many of you who expressed concerns about the impossible times! And as always, if you encounter a glitch, please post
here
so that we can look into the issue.
Be sure to also check out the new stock of pets for the Exotic Pet Emporium below!
Posted by Hiiro (#755) on Sun Jul 10, 2016 1:18pm

---