Recent News
Search Options ►
Scavenger Hunt Prizes
Site Update

PRIZE UPDATE

Here are the top eight prizes that will be awarded in the upcoming Scavenger Hunt:




First Place
- 1,000 Scav Paws
- Raffle Ticket to Winner's Stash
- Game Master
- Gold Scav Trophy
- Platinum Claw x 2
- "Future Custom" Feature Unlock Key
- $100 Budget to commission two Teo sets for team from Artist(s) of choice
- 8 SP




Second Place
- 750 Scav Paws
- Raffle Ticket to Winner's Stash
- Silver Scav Trophy
- Platinum Claw x 2
- $100 Budget to commission two Teo sets for team from artist(s) of choice
- 7 SP




Third Place
- 575 Scav Paws
- Raffle Ticket to Winner's Stash
- Bronze Scav Trophy
- Platinum Claw
- $100 budget to commission two Teo sets for team from artist(s) of choice
- 6 SP




Fourth Place
- 425 Scav Paws
- Scav Ribbon
- Platinum Claw
- 5 SP




Fifth Place
- 300 Scav Paws
- Scav Ribbon
- Platinum Claw
- 4 SP




Sixth Place
- 200 Scav Paws
- Scav Ribbon
- 3 SP




Seventh Place
- 125 Scav Paws
- Scav Ribbon
- 2 SP




Eighth Place
- 75 Scav Paws
- Scav Ribbon
- 1 SP


A-Level (Tier 1)
Two standard deviations above average
40 Scav Paws
3 SP

B-Level (Tier 2)
One standard deviation above average
25 Scav Paws
2 SP

C-Level (Tier 3)
Average
15 Scav Paws
1 SP

D-Level (Tier 4)
One standard deviation below average
5 Scav Paws


Winner's Stash and Effort Prizes still to be determined.

Unlock Key feature is a secret that only the winning team will find out! It's been in existence since November and has been waiting for you...
Posted by J.A.K. (#15) on Mon Jul 28, 2014 11:44pm

---
Random Potions Fixed!
Items


Wheee!

As an update to my Random Potion announcement below, it looks like Yasu has fixed these up and everything should be working properly again with the Modify Pet option. Some older openable package items were also impacted, but should be working correctly now as well.

Please let us know if you have any problems with using any of these! :3 Thanks!

- Eri
Posted by Eri & Dew (#17) on Mon Jul 28, 2014 9:48pm

---
A few quick clarifications!
Site Update



Happy Monday!
(If it's already Tuesday for you, you have my envy! XD)

I have two quick clarifications for everyone this evening. :3





The first is regarding using a Chrome extension/app called Stylebot in Adventure to make clicking easier by moving the buttons' position, and whether or not this is a breach of our ToS and considered cheating. After bringing this to Slash, he confirmed that using the extension in this manner is not rule-breaking, and is okay to use, as long as you are manually clicking like normal.

As always, however, you cannot use any third-party programs, auto-refreshers, etc. that Adventure/play the game for you.

I would caution you to contact a staff member before using any sort of browser app, extension, program, etc. like Stylebot to ensure it's fine to use and wouldn't be classified as cheating. You don't want to risk your account over something that we'd be happy to review for you!





I also wanted to post a quick update to the Art Gallery theme for this week, which is Pets as Items.
Instead of just taking a site pet or custom and turning that into an item, you can also do an entry of the reverse, where you take an Aywas item and imagine it as a pet. In both instances, I would recommend including the image of your inspiration in your entry so that I can see the relation!





I'm sneaking in a third thing!
We got a few reports of older Random Potions not having a modify/use option. Yasu began working on some inventory changes yesterday that I believe are related to this, as he is moving a lot of items over to a new format (for lack of a better term, I'm still not fluent in programmer speak XD). I've asked him for an update and will let you know when I have the all clear!

Thank you!

- Eri
Posted by Eri & Dew (#17) on Mon Jul 28, 2014 9:17pm

---
New Raw Pet!
Site Update
A strange and wonderful new Raw pet has appeared!







Introducing...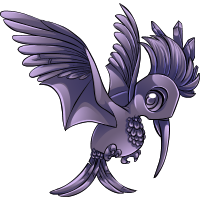 ... the Trillaling!
But you can call them Trills for short. :3
Click the image above to download the PSD.

The Trillaling is a nocturnal, elusive creature that dwells in underground caverns and spends most of its time mining for crystal pieces. It is believed that Trills use these fragments in everything from their nests to dietary needs, and have subsequently evolved into part crystal and rock themselves!

Trillalings will occupy Raw Crystals for a full two months (until ~September 27th).
However, we will also release the new occupant in mid-September to get back on our regular Raw schedule.

Let's give a warm welcome to our newest pet with a Coloring Contest!
Deadline: August 2nd at 11:59 p.m.

Psst, if you're wondering about the Raw contests, you should see news of that sometime after Scavenger Hunt. So you can look forward to the next couple of upcoming Raws being created from your ideas!




P.S. You still have until 11:59 p.m. tonight to get any last-minute Walooph customs submitted.
After that time, you can create them with the Antiquity Stave items.

Enjoy!

- Eri
Posted by Eri & Dew (#17) on Sun Jul 27, 2014 1:38pm

---
Art Gallery
Contests
Art Gallery



The art gallery has been judged!
The theme was Adventure Battles* and we received some awesome, dynamic entries!

Here are our featured winners: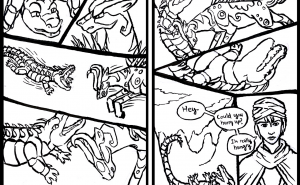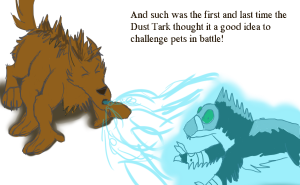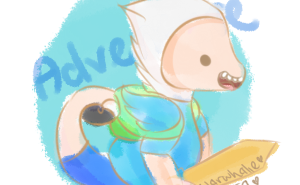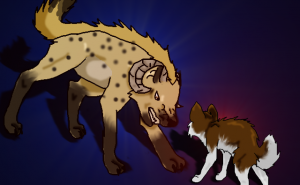 They won:






Congratulations!

The current theme is Pets as Items !
Your challenge is to create Aywas pets as items; for example, if the Abstract Oske was an item (or set of items), what would that look like? Customs are eligible for inspiration, I'd just suggest putting an image of the pet in your entry somewhere, even if it's a site coloration so that I can easily see the correlation. :3
Official Aywas stock is not permitted for this theme.

Good luck!

Some new themes have also been added!

August 3rd - August 9th: No theme due to Scavenger Hunt.
August 10th - August 16th: Family Reunions
August 17th - August 23rd: Lunar Meteor*
August 24th - August 30th: Rubber Stamps
August 31st - September 6th: Aywas Dog/Pet Houses

Have an idea for a theme you'd like to see featured?
Suggest one here!

- Eri
Posted by Eri & Dew (#17) on Sun Jul 27, 2014 12:26pm

---
Raw Reminder - Walooph
Pets



The Raw Crystal magic is about to shift!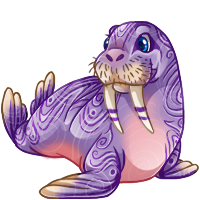 The Walooph has overstayed its welcome a little bit (sorry about that!), so it will be leaving the Raw Crystals after July 27th at 11:59 p.m. Be sure to get any remaining custom designs submitted by then; after that deadline, the Walooph will be retired and creatable via Antiquity Staves.

Make sure you snag your very own copy of the Mystic Walooph above from the BP Shop by this time as well!

- Eri
Posted by Eri & Dew (#17) on Sat Jul 26, 2014 11:15pm

---
HA Colouring - Vote!
Contests
Posted by Eveglori (#2775) on Sat Jul 26, 2014 3:28am

---
New Random Potions!
Items
Remember the new random potions I hinted to earlier this month?









They're here! :3 We now have random potions for the Wibbit, Lepu, Fens, Bumble and Kernal now stocking in Draconic Creations and findable through normal gameplay. As their name suggests, these potions will change your active pet into a random coloration of that genus.

(Psst, I'll also probably be putting some in the Donation Box. So keep an eye out for that. *wink*)

We hope you enjoy the potions and wish you luck if you get your paws on one!

- Eri
Posted by Eri & Dew (#17) on Thu Jul 24, 2014 3:50pm

---
Trivia & Weekly Raffle!
Contests
Weekly Raffle



This week's raffle winner is:
Typical (#40340)
Who had 8 crystals out of 14,565 total and won a set of Mer Trunks!







Congratulations!


Next week's winner will receive...





A Flaming Scale!

Set a reminder to snag those crystals!


Trivia





The trivia has been updated!
Last week's questions and answers revealed!

When do the Fauna Day art submission threads close?
July 20th at 11:59 p.m. (Changed to 21st)

If you catch a Teo egg from the Adoption Center, who do you PM to obtain the PSD once your pet hatches?
Eve (#2775)

How many charges does the Pure Vanilla Extract have?
25

Where will you find the Merle Lepu?
Miksa's Exotic Pet Emporium

How long is the Holly Lunaris being given out via the birthday gift link?
Through August 4th

Which of the following genera is not used in the pairing that produces either a Codu or Jadoni?
Arion

"They frequently come ashore to collect seashells and take them back underwater to mysterious caverns deep in the sea."
Sandy Shore Miizu

Who is the newest developer for Aywas?
DDV (#60843)

Can you dawn crystal an Orbweaver into an Orbkin?
Yes, this is considered changing it to its Alt Lineart.

What is in the Ultimate PMBC Pack?
Painted Metal Breeding Coin, a Painted Pen, and a Painted Gold


How many questions will you get correct this week?
Good luck!

- Eri
Posted by Eri & Dew (#17) on Wed Jul 23, 2014 10:57pm

---
Fauna Day Submissions Deadline!
Site Update


Good evening! I wanted to let you all know that we have extended the Fauna Day submission deadlines through July 21st at 11:59 p.m., so be sure to get your entries in by then!

Clothing | Site Background/Themes | Fauna! | Pets

Good luck!

Chat with Azi and your peers about the upcoming event and submissions in the official Fauna Day Submissions Chat thread. :3

- Eri
Posted by Eri & Dew (#17) on Sun Jul 20, 2014 5:40pm

---