Recent News
Search Options ►
Bumble Day! Part I
Site Update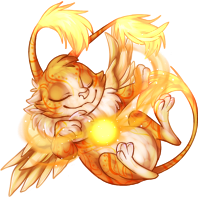 Happy Bumble Day!
Brought to you by Pirate & Kazna the Bumble overlords

Today, we are taking a little break from our spooky festivities to put the spotlight on one of our most beloved pets--the Bumble! The celebration is technically reserved for October 22nd, but we're kicking things off a tad early this evening. :3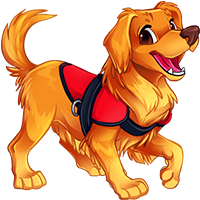 Uh oh! It looks like a very Hungry Hungry Hamster Bumble has taken over the Event Shop. You better see what's available to buy before it eats everything. D: Eep!





Want to adorn your HA in proper garb for the day? Check out the Dream Bumble 5-piece clothing set here! Psst, we may or may not be releasing an additional version of this same HA set later. *wink*







If looking at the hamster stuffing its face made you hungry, fear not! The shop is now stocking 3 delectable energy items, one of which is a favorite in the Bumble crowd. Can you guess which one?







Are your non-Bumble pets feeling left out? Do your Bumbles want even more Bumble?! I suggest picking up one of our new Bumble-inspired fauna to keep any and all of your pets company. :)





Of course, we can't have Bumble Day without releasing a bunch of new... Bumbles!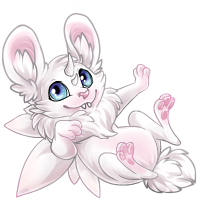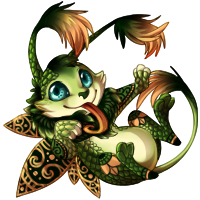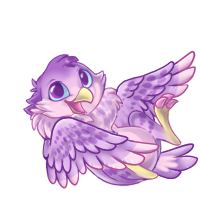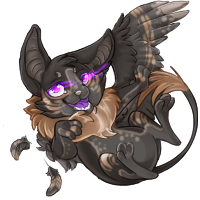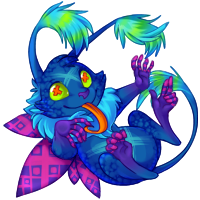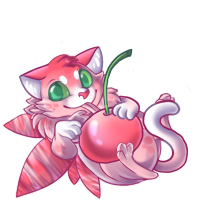 There are currently 15 new Bumbles for you to collect from the shop!
Note: We will also be releasing a random potion item specifically for pets from this event, so if you would like to hold off on purchasing pets and want to take more of a gamble, here's your heads up!







Yaaaaaaaaay Bumbles everywhere!

But not so fast -- there's plenty more on the way, so save some of those pretty blue paws. Part II of Bumble Day will be announced tomorrow evening, where we have more items to release, 15 new Bumble pets to introduce, and another surprise.

While the main "Bumble Day" is October 22nd, we are going to go easy on you guys and keep everything in the event shop for a full week. :3





Enjoy Bumble Day!

(Pirate & Kazna would send you happy wishes themselves, but I think they're too busy exploding somewhere with excited gabbling and sparkles.)

- Eri
Posted by Eri & Dew (#17) on Tue Oct 21, 2014 10:24pm

---
Rock Custom Crystal
Pets
Place your vote!
Posted by J.A.K. (#15) on Tue Oct 21, 2014 8:42am

---
Art Gallery
Contests
Art Gallery



The art gallery has been judged!
The theme was Carving and we received an awesome variety of submissions to put anyone in a crafty mood!

Here are our featured winners: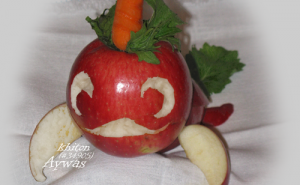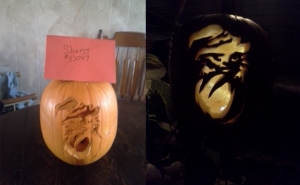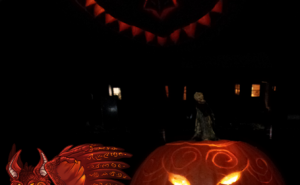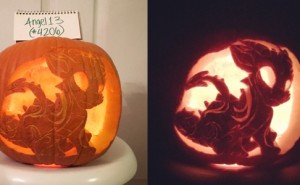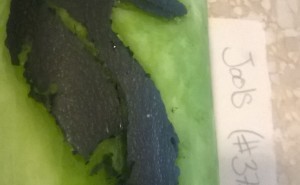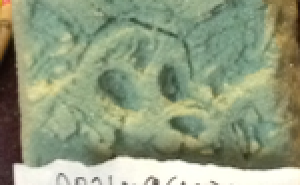 They won:






Congratulations!

The current theme is Pets as Heroes!
We already know that animals are awesome, so show us how pets are "heroes" with an Aywas-related spin. You have a lot of flexibility with this one, but please ping me if you have any questions. :3 (Tip: Don't do anything copyrighted.)
Official Aywas stock is not permitted for this theme.

Good luck!

- Eri
Posted by Eri & Dew (#17) on Sun Oct 19, 2014 3:18pm

---
Brrr, is it Spookier in here or is it just me?
Site Update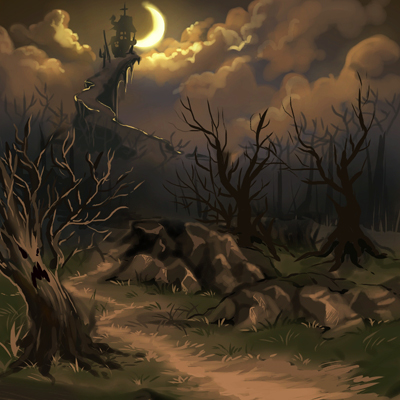 Congratulations on surviving the perils of the Spooky Forest thus far!

It seems that the October magic is getting stronger with each day, as I've just received reports that 20 new pets have been spotted in the area!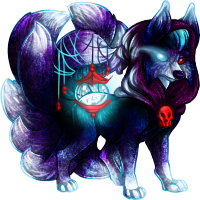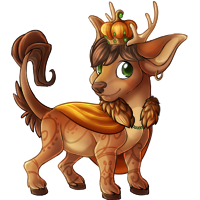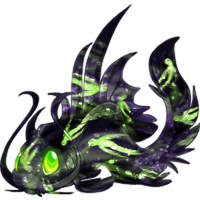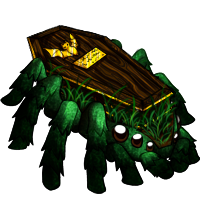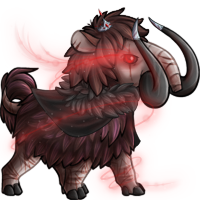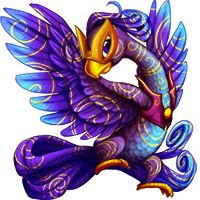 Good luck coaxing them into your nets. *wink*

Note: I am now done accepting pets from the Halloween 2014 thread. :3 You'll know if one or more of your pets was accepted if I edited your post with a note at the bottom. For pets that we won't be using, you are free to do whatever you like with them! Regarding payment, we'll be handling that shortly, and you will receive a PM or profile comment when your payout has been delivered. Thanks for all your help in bringing our festivities to life!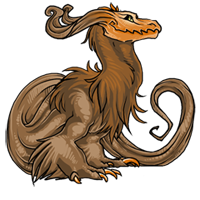 Also, have you remembered to pay the Halloween King a visit today?

We hope you are continuing to enjoy this feature! If you'd like to share some of the pets the king has granted you, come chat on my thread here! :)





Have a safe night out there!

- Eri
Posted by Eri & Dew (#17) on Sat Oct 18, 2014 7:12pm

---
Bumbles bounce!
Site Update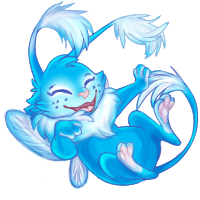 Happy Friday! :3

Just a quick reminder that the deadline for Bumble Day submissions is coming up in just a little over 24 hours! You have until October 18th at 11:59 p.m. to show off your best Bumble designs.

Best of luck!

- Eri
Posted by Eri & Dew (#17) on Fri Oct 17, 2014 11:11pm

---
Small KB Article Update
Site Update
Dawn Crystals



Due to some miscommunications about what a Dawn Crystal can and cannot do,
a new Knoweldgebase Article has been made to try and clarify the item's powers.
Please note that this article details clarifications and changes that are being put into effect immediately.


HA Mannequins



A Knowledgebase Article with a .ZIP download of mannequin pieces - like the bust shown above - has been made available for free use within Aywas.com.
Everything from full body to individual pieces are available in both male and female, and in black and white!
Perfect for those HA pieces you want to show off but don't know how.
Posted by Eveglori (#2775) on Fri Oct 17, 2014 4:01pm

---
Full Size Custom Queue
Site Update



Unfortunately at this time the queue is still non-functional, and as the coders aren't quite sure where the disconnect has happened we don't have an estimated time at which it will be fixed.

As far as I am aware the data is safe and will be unaffected, but if anyone is worried then you can safely cancel your full size request and receive the item back to resubmit when the queue is functional =)


We apologise that this is taking so long to resolve and we hope that the queue will return soon.


It seems that just as we were wanting to update you folks, the coders found the magical button *chuckles*

Full size custom queue should be operating as normal.
Posted by Eveglori (#2775) on Fri Oct 17, 2014 10:48am

---
How does your garden grow?
Site Update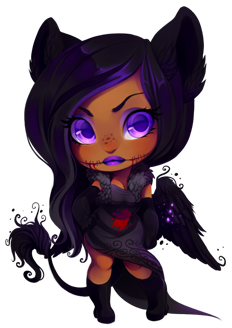 "How does your garden grow?
With Pokeweed, and hearts that bleed,
and pretty Maidenhair Ferns all in a row!"


That is Minerva's way of saying the Witch's Garden has been awakened!









If you are able to tiptoe very carefully up the path and reach the garden--while avoiding the gaze of whatever is lurking in those shadows--you might be able to snatch a plant. From Alyssum to Tansy, these herbs and flowers are ingredients you'll want to stock up on, as they will be used in Rowan's Potion Brewing, opening in a few days.









You will be able to harvest a plant every 15 minutes (as long as the witch doesn't spot you)!
When harvesting, you will receive one of ten possible plants of varying rarities, all depicted above.





A "Halloween Events" link has also been added to the navigation under Community to help you get around between festivities a little easier. :3 Much more spooktacular business to come this weekend!





And so my garden grows.

- Eri
Posted by Eri & Dew (#17) on Thu Oct 16, 2014 5:19pm

---
Trivia & Weekly Raffle!
Site Update
Weekly Raffle



This week's raffle winner is:
KingCristophOfDerp (#56307)
Who had 12 crystals out of 15,532 total and won a set of Dragon Knight Trunks!







Congratulations!


Next week's winner will receive...





A Bottomless Trunk!

Set a reminder to snag those crystals!


Trivia





The trivia has been updated!
Last week's questions and answers revealed!

Which two pets create an Ostri?
Reve and Raffi

When is the deadline for Bumble Day submissions?
October 18th at 11:59 PM.

How was the item Full Moon released?
Advent Calendar

What should you do every day in October?
all of the above

How many tickets did ~Cy�JadeWater~ (#51435) spend in the Decorated Phoenix Tree raffle?
25

These friendly spirits will often try to play hide-and-seek with you.
Spirit Itoa

This item is a sign that something dark is on its way.
Ominous Cloud

What is the Art Gallery theme for October 19th - October 25th?
Pets as Heroes

Members of this genus can be found having competitions with each other to see who can jump the highest out of the water.
Jadoni

When you deposit a pumpkin in the patch, how many different images do you have to choose from?
6


How many questions will you get correct this week?
Good luck!


- Eri
Posted by Eri & Dew (#17) on Wed Oct 15, 2014 10:09pm

---
New Official Hybrid Colors
Pets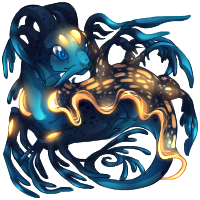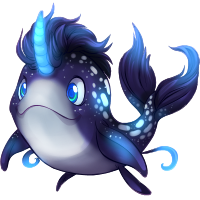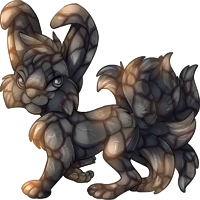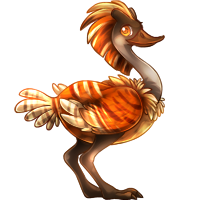 Some pretty new hybrid colorations have found their way into the SP Shop! They've also been updated in the Genus Guide.

Enjoy!

- Eri
Posted by Eri & Dew (#17) on Sun Oct 12, 2014 6:19pm

---