Recent News
Search Options ►
Star Ticket Raffle Winners
Contests





The Star Ticket raffles have been drawn!




Sha and Aku (#757) | Mokou (#8093) | [Death Squad] (#7033) | Leslie (#7976) | Professor Vegas (#101)
Prize: Random Lunaris Potion
(5 winners)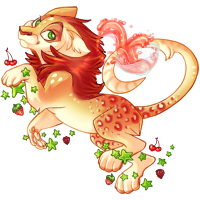 Kat & Luna (#51636) | Austria (#40411) | blackflamewolf (#23496) | Edina (#1210)
Prize: Any Lunaris from the Aywapedia
(4 winners)




Tatsuo (#1267) | KatieHeppelle (#54322) | Usiku (#3098)
Prize: 2 Silver Paws
(3 winners)




Magey (#152) | Keilin Alyr (#28896)
Prize: Jar of Sparkles
(2 winners)




Rob (#6546)
Prize: Bottled Moonlight
(1 winner)




Rosebud (#50901) | Clair (#62460) | ~Sunny (#41814) | Three Lovelies (#7634)
Prize: Bottled Cosmos
(4 winners)




The Rat Queen (#28720) | tkdgirl368 (#47107) | kelsey (#6094)
Prize: Silver Potion
(3 winners)




Ozfiz (#20773) | ariaalina (#39694)
Prize: Metallic Starlight Bottle
(2 winners)




KingCristophOfDerp (#56307)
Grand Prize: Bottled Starlight
(1 winner)


Congratulations to all of our winners! :3
If you won one of the prizes above, please turn in your Star Tickets in exchange for the prize by sending them to me (#17).

Until next year!





I am also working on granting some pet wishes, and will be throughout the weekend! <3

- Eri
Posted by Eri & Dew (#17) on Thu Aug 28, 2014 9:37pm

---
Small updates
Site Update



There are two small updates available:

- On Profile Details, you can set your Preferred Pronouns, which then show up on your user profile.

- Regenerating Items can now be transferred. They'll just continue regenerating on the other user's account.
Posted by J.A.K. (#15) on Thu Aug 28, 2014 3:22pm

---
Community Tip Jar Projects
Site Update
Community Tip Jar Projects




This is probably not an appropriate jar, but we will pretend it is.

Community Tip Jar Projects is a section of the forums newly opened up. It is designed to allow artists to make real money off their designs for community-driven projects.

SCENARIO #1: In the first scenario, an artist can set a "tip jar" monetary threshold in which they will create a free PSD for anyone to use.

SCENARIO #2: In the case where you want to limit the number of PSDs or you make premades (without rules, exception being 'one custom per PSD/design') for your tip jar design, you can choose to run a free raffle with a minimum of five winners (maximum is up to you).

Read the extended rules and explanation here.

Have fun creating projects! We'll be closely watching this section to see how it turns out.





Posted by J.A.K. (#15) on Thu Aug 28, 2014 4:39am

---
It's Over
Site Update



You can now climb out of the fiery depths -- the last of the Teo designs have been claimed and the item has been turned into a Special Collectable as promised.

Aywas Staff is significantly tired of Teos and will be taking a short hiatus from all things Teo-related. We plan to resume dropping eggs in the adoption center and breeding in November to give the rest of you a break too. Just so you know!

Now, for the next big thing...
Posted by J.A.K. (#15) on Thu Aug 28, 2014 1:47am

---
Trivia & Weekly Raffle!
Site Update
Weekly Raffle



This week's raffle winner is:
Bionda (#1079)
Who had 11 crystals out of 15,296 total and won a Metallic Starlight Bottle!





Congratulations!


Next week's winner will receive...





A package of Ghost Chocolates!

Set a reminder to snag those crystals!


Trivia





The trivia has been updated!
Last week's questions and answers revealed!

Which of the following is NOT the title of an Aywas book?
The Apple Coconut That Could

It runs along time and space, granting as many wishes as possible in the desperate hours of the night.
Wishmaker Garu

What item do you receive for completing the Lunar Meteor Museum Collection?
Star Ticket

What user won a purple Idolia from a free monthly custom contest?
mollusk (#2895)

What was the most recent cooking item added to the site?
Parsley

How much does a Silver Hunting License cost?
100,000 BP

How many prizes can possibly be obtained from referring others to Aywas?
24

How can you attain the achievement "Complimentary"?
Use the item Bottled Confidence on another user

What will a staff member never ask you for?
Your password

What is the rarity of the Oceana Suune?
retired


How many questions will you get correct this week?
Good luck!





(Also just a quick FYI about the Star Ticket raffles: We are still running these for sure! A few tweaks were made to our system behind the scenes this week and I've been fumbling my way around, but we'll be good to go for tomorrow evening. Thanks for your patience! :3 I'll pull a few extra prizes for the wait.)

- Eri
Posted by Eri & Dew (#17) on Wed Aug 27, 2014 9:03pm

---
HA Colouring - Vote!
Contests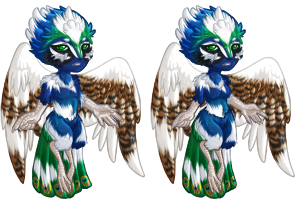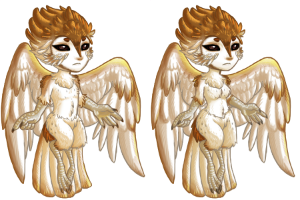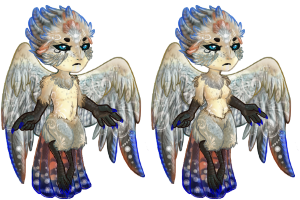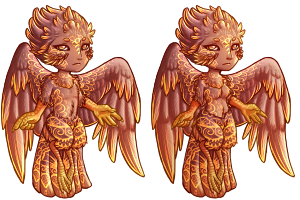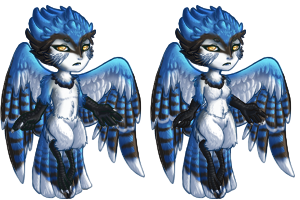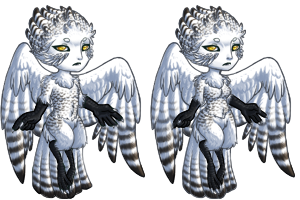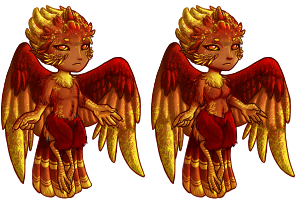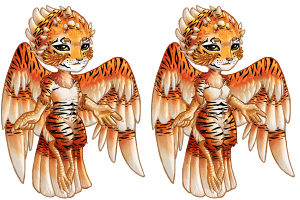 Please select your vote.
Posted by Eveglori (#2775) on Tue Aug 26, 2014 8:32pm

---
Rock Custom Crystal
Items
It's that time again...
Posted by J.A.K. (#15) on Mon Aug 25, 2014 11:19pm

---
Art Gallery
Contests
Art Gallery



The art gallery has been judged!
The theme was Lunar Meteor* in honor of the Adventure location, and we received a shower of entries that were out of this world!

Here are our featured winners: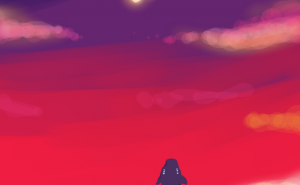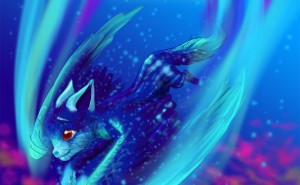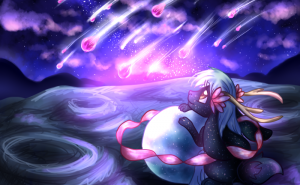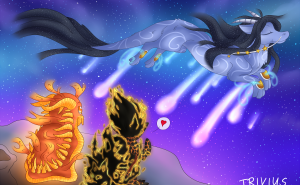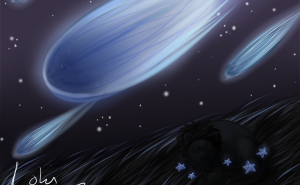 They won:






Congratulations!

The current theme is Rubber Stamps!
Your task is to create an Aywas-inspired rubber stamp (or multiples if you wish), but I will also extend this to other materials that you can carve or create a stamp out of, it doesn't have to be rubber. Be sure to include your name/ID in your photo somewhere. :3
Official Aywas stock is permitted for this theme.

Good luck!

- Eri
Posted by Eri & Dew (#17) on Mon Aug 25, 2014 9:23pm

---
Wild Teo Egg Release
Site Update
There were over three thousand Teos remaining in the Give and Take pot at the time of all the claims being processed, which means there are a lot to give out!







Wild Teo Eggs are how you can obtain these remaining Teos. They can be obtained in two ways: first, they are r100 items dropping in the Rainforest. Second, if you want a faster way of getting one, they are available in the Cash Shop for $19.99.


Read the Claim Process Carefully
Step 1: When you have obtained a Wild Teo Egg, first go to the
Teo Folder.
Step 2: Find the Teo you want. Save the image to your hard drive.
Step 3: Upload the Teo you selected through the
Custom Pet page
, using your Wild Teo Egg.
Step 4:
IMPORTANT
!!! Put the FILE NAME of the Teo you selected in the notes section.
Wild Teo Egg designs are
FIRST COME, FIRST SERVE.
When a custom is accepted, the pet will be deleted from the pot. Duplicates will be rejected so you can select a new pet.
Wild Teo Egg submissions without the filename in the Notes will be rejected.
When the designs run out, the item will be removed from both locations and will turn into a Special Collectable.
Posted by J.A.K. (#15) on Mon Aug 25, 2014 12:49am

---
Lunar Meteor Update
Site Update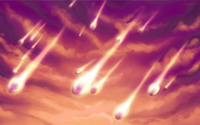 The Lunar Meteor will be leaving the Ay skies after 11:59 p.m. tonight!





So, be sure to take your goodies and complete the Lunar Meteor Museum Collection if you haven't already to get your Star Ticket!

I will be doing some Star Ticket raffles in a little over 24 hours from now for some mysterious items. Spoiler: Yes, one of them is a Bottled Starlight. If you'd like to be in the running for any of the random raffles, simply have the Star Ticket in your inventory by 8:00 p.m. Aywas Time on August 25th and you will be eligible.

Good luck! :3

(Be sure to check out the note from Mauri below if you haven't already, especially if you're in a coloring mood.)

- Eri
Posted by Eri & Dew (#17) on Sun Aug 24, 2014 7:28pm

---