Recent News
Search Options ►
Red Panda Oske
Voting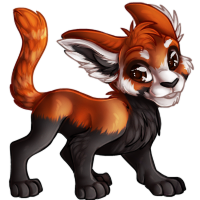 These oske have dedicated their lives to the gentle pursuit of fun in the trees and have been rumored to be able to resist the red dot!
Red Panda Oske are known for their playful, mischievous nature!
Despite the name, these friendly little Oske are not all related to the Panda Oske.
This cold weather fella, likes to live in higher altitudes, and up in trees looking down at anyone who walks by.
Despite its many names, this special Oske is actually a unique species all on its own!
Posted by Slashbot (#3) on Sat Jun 8, 2019 8:25pm

---
Sakura Oske
Voting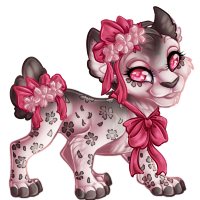 This elusive Oske generally appears in Spring with the flowers.
This Oske is a beauty to behold, but can dart away in a flash, leaving behind only a few stray flower petals.
These Oske take great care in decorating their fur with cherry blossom that perfectly matches their favourite ribbons.
This delicate little oske always smells like the first spring blossoms of the year.
These Oske love ribbons and are known to steal some to adorn their body when their flowers start to bloom in the spring.
Posted by Slashbot (#3) on Sat Jun 8, 2019 8:24pm

---
Fluffy Snow Leopard Oske
Voting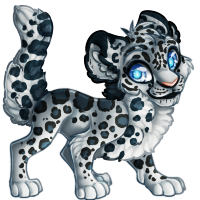 Hard to spot in the fresh snow, this Oske often sneaks up behind the unsuspecting without a sound.
The Arctic is a dangerous and inhabitable place to many creatures, but this Oske finds the climate just right.
Due to their rarity, it is said to be good luck if you see one of these solitary and secretive Oske on your travels.
Unlike most snow leopards, this little kitty is just as comfortable on your lap as it is in the snow.
A clumsy yet sentimental creature, this Oske is known for wrapping up itself and its young in its long, immensely fluffy tail.
Posted by Slashbot (#3) on Sat Jun 8, 2019 8:22pm

---
Starry Tiger Oske
Voting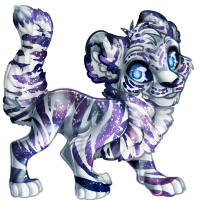 These rare oske are rumored to have fallen into pools that caught fallen stars, permanently patterning their fur after the heavens above!
Legends speak of an Oske who shines with ribbons of stardust, delicately prancing through the rivers in the moonlight.
Rumoured to have come from another galaxy, these Oske leave stardust in their footprints.
This tiger used to watch the stars wishing he could travel to them, then one night, they came to join him instead!
This Oske once flew to the stars in its dreams and once awake, it realized it had brought back some of the cosmos in its pelt.
Posted by Slashbot (#3) on Sat Jun 8, 2019 8:20pm

---
Monthly Customs Game
Contests



It's time to give away seven free customs designed during May under the theme of Ice Cream!

To play, you simply choose your favorite from the poll below! This will enter you into a raffle for that particular design. You only get one vote, so choose wisely! If you created one of the pets below, please contact Lacia (#25044) with which prizes you are claiming.

You have until 11:59 PM AST on June 14th to get your votes in! Good luck!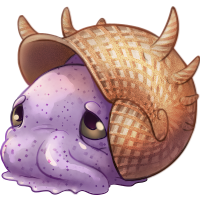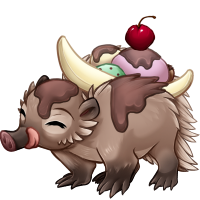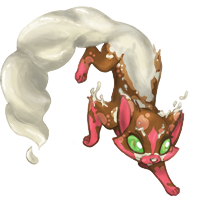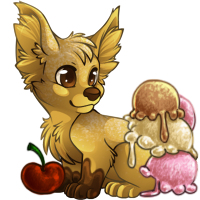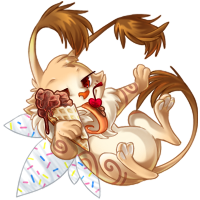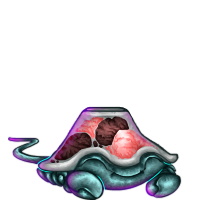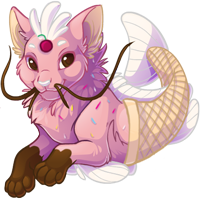 Naulit
Heggal
Soluss
Melo
Bumble
Tashian
Siluri
Posted by Lacia (#25044) on Fri Jun 7, 2019 1:09pm

---
T4T: You sweet cinnamon bun
Items



Be the sunshine after the rain this June with an adorable unisex hairdo!

Pick up a copy from Trash for Treasure until 11:59pm AST on June 30th.
Posted by Eve (#2775) on Thu Jun 6, 2019 12:04pm

---
Watch your trash cans!
Site Update







We keep seeing a strange creature rooting around the garbage bins, we've taken to calling him "Vircyon." Miksa has already set out some bait in hopes of bringing him and his family home so keep an eye out...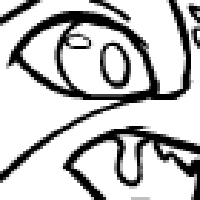 We are still waiting on the shading, so for now you can have a preview of our new member of the family




World Environment Day
This month in honor of World Environment Day, we are releasing a Trash Bag Potion as the Monthly Premium item
Using this potion will turn your pet into one of ten special colorations made to honor World Environment Day.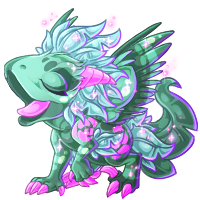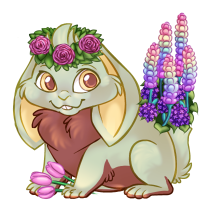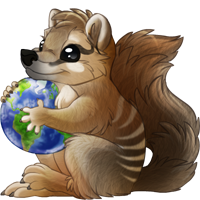 The Essence of June 2019 is also being stocked in the GP shop!
Also make sure to read the below Welcome to June post, with important staff hand off information!

Posted by 🎁❄Kaiyo❄⛄ (#489) on Tue Jun 4, 2019 9:11pm

---
Welcome to June!
Site Update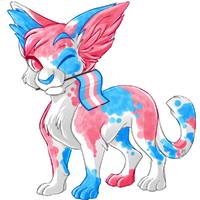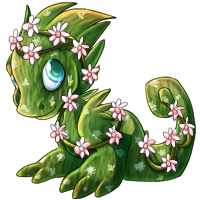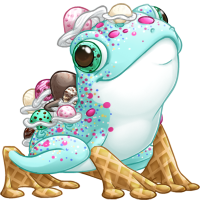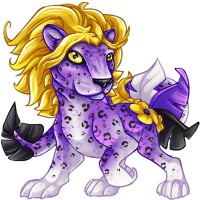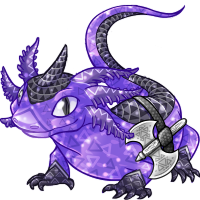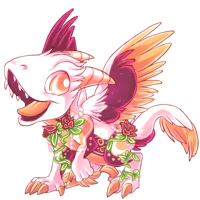 Pride pets on parade!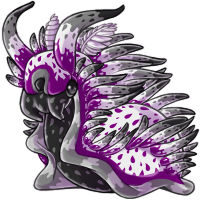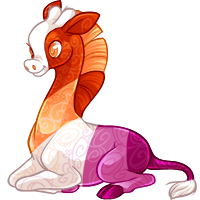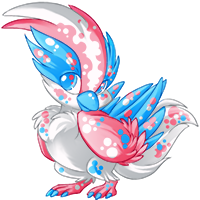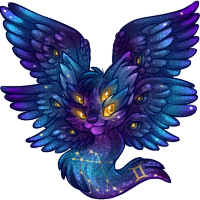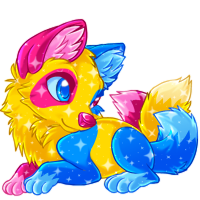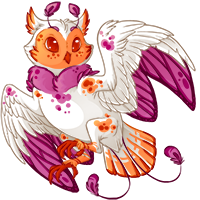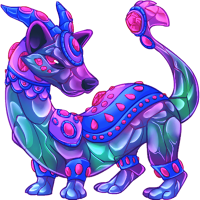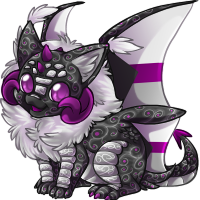 If you colored one of these pets, please contact Lacia (#25044) for your payment!
Make sure to include your PayPal address if you are opting for the USD option.
We will also be collecting pet PSDs directly from the thread, so please make sure you keep the links active for two weeks (at least until mid-June) so we have time to snag 'em!



We are still waiting for the Monthly Essence and Premium Item!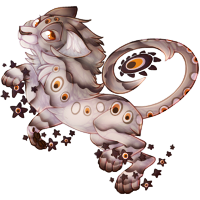 A Lunaris with many "eyes" has flown in to wish those born in June a happy birthday! This little trickster will often leave a star or two near you while you sleep to give you a start in the morning!

If you missed your Lunaris or have further questions regarding them, please contact Chelle (#7310).

Don't forget to check out the birthday link to claim your gift from Aywas on your big day! Need to change your birthday? Click here!









The new monthly contests have been announced!

July Monthly Shop Pets: Enter
July Monthly Customs - Junk Food: Enter
Good luck with your entries!




This month's Jeweled Custom Crystals are by 🌼MissMally🌿 (#473)!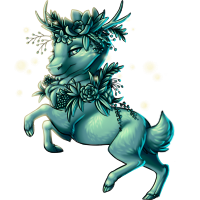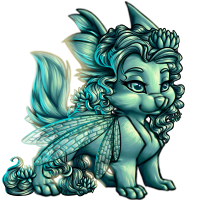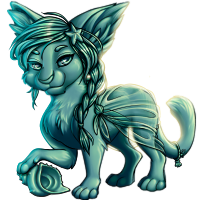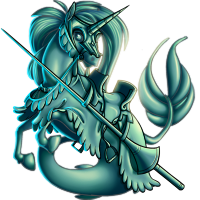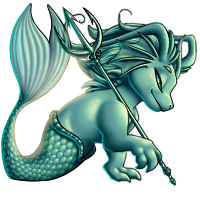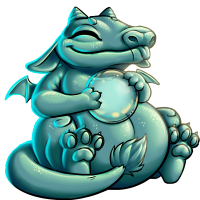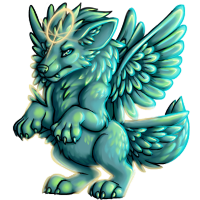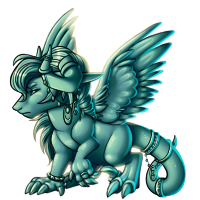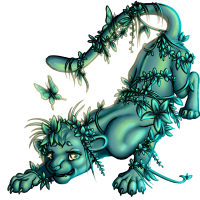 If you want to be a Jeweled Custom Artist come visit the a Hiring Thread




<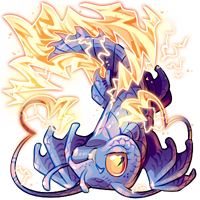 "↯↯↯ zzzzzzap! ↯↯↯
" - KiRAWRa (#11849)









If you haven't then please read the news post below, our beloved Vampi is stepping down... and from her glorious blue shadow we present to you.. our newest PBC Admin:
Juke (#7625)
From now on all PBC related questions will go to Juke, please be gentle with them! They have been trained by Vampi and will remain in contact with her if need be, but Juke will need a little time to ease into this role as it also comes with all of the responsibilities as an Admin as well.
Welcome to the Blue Table Juke!








Vampi and Juke are not the only changes to our family of staff. Revie is passing the Community Elf reigns over to Kozmotis (#48993)!
From this moment on Koz will be handling the painted queues, Revie has given him all that he needs in order to successfully take over this position and all of the painted artists should also have been made aware. So please welcome them with open arms!
Posted by 🎁❄Kaiyo❄⛄ (#489) on Sun Jun 2, 2019 3:53pm

---
Goodbye~
Site Update


Hey everyone!

Please bear with me while I try not too ramble too much. Aywas has been a home to me for almost 10 years now, most of which I have had the pleasure of working with an amazing staff team (it's been 8 years, isn't that crazy?).
Unfortunately, all things come to an end, and this is it for me as a member of Aywas' staff. My life just changed a lot over the last couple of years (a side-effect of finally adulting, I guess) and I haven't been able to put in as much work into the site as I would've liked to.

As a result, I am handing down the scepter of all things PBC to someone else, whom I'm sure you'll hear from very soon. =)
Rest assured, I have forwarded all of the info I have gathered in my 6 years as admin to staff in order to make the transition as smooth as possible, and I'm sure the new platinum person will bring new energy to this position.

I just wanted to take a moment and thank everyone for the love and support I have received throughout all this time. I appreciate it a lot! <3





See you around!
~Vampi



Posted by » Vampi « (#12221) on Sun Jun 2, 2019 12:39pm

---
T4T AND Fauna Shop: Critters!
Items
Oh yes, it's another post about fauna - so if you're a fan, buckle in!

First up, Trash for Treasure:





It's not easy being green, but this fellow seems to be doing well! You need to hurry, though! They're only available until 11:59pm June 2nd!


The we take a stroll to the Fauna Shop:








Please give a warm welcome to the first 5 custom fauna to be find their way to the new shop!

After today we won't be announcing when new custom fauna enter the shop, which will allow us to accept new submissions much more often - and it gives you something to hunt out!


Want to add fauna to the shop but not sure how?
This handy Knowledgebase Article has you covered with all the information and steps you need.
Posted by Eve (#2775) on Sat Jun 1, 2019 7:48pm

---