Recent News
Search Options ►
Welcome to October, Part 2
Site Update


The Essence of October 2019 has arrived! Remember, this item will turn your active pet into one random October pet from Part 1!







For the month of October, you may use your Jeweled items to create any previous October base! You can view the available bases in the Knowledge Base articles for the Jeweled Crystal, the Jeweled Hybrid Crystal, and the Jeweled Rare Crystal.

If you would like to be a Jeweled Custom Artist, please visit the hiring thread!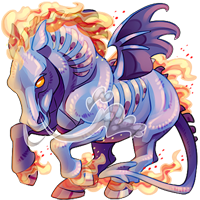 "Nightmare comes riding into town for the spookiest of months, yeehaw!"
- KiRAWRa (#11849)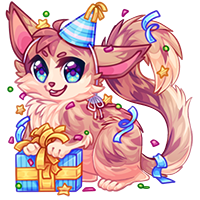 The Event Shop is now open! There is an assortment of food, collectibles, and even pets for you to enjoy! If you don't have enough Greenpaw Notes to purchase everything you like, don't worry - the birthday area will be open until 11:59 PM AST on October 8th.

The shop will close the following day, so be sure to make all your purchases before 11: 59 PM AST on October 9th! We hope that everyone has enjoyed the celebration!

Are you curious about the Kangaron or Larry from the Party Favor bags? You can find them in the Special Custom Makers article!


Posted by Lacia (#25044) on Sat Oct 5, 2019 4:14pm

---
Monthly HA Contest
Items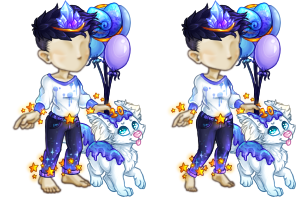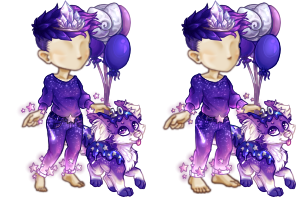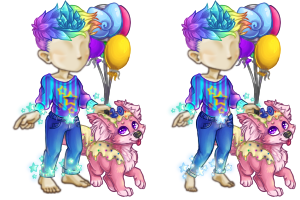 The winning HA sets have been placed into their respective shops (click the image to go there!), and will be in stock until November 14th!

The previous sets (Radiant and Astronomer) are still in stock and will leave the shops on October 31st. As such I do not have their earning statistics to share with you!


Since it's a little late to shoehorn in a Halloween contest, I would love to see anyone who has some ideas burning in their minds to consider entering them into the Halloween Event Shop thread.


If you're feeling the festive spirit already (and with so many shops starting to stock Christmas items, who can blame you!) then I have put up a basing thread which will remain open until November 24th. Your design doesn't HAVE to be themed after Aymas or another winter festival, but the final sets will be released around December 25th.

What have I missed?
A quick summary of the news posts below:


Welcome to October Part One


It's our birthday!


The Terms of Service got an update


Looking for a few good artists to serve our site


Exotic Pet Palace got a restock!


PBC got an important payment update
Posted by Eve (#2775) on Fri Oct 4, 2019 2:35am

---
JUKE STOP FIXING PBC
Site Update





I'm just pumpin' these PBC updates out faster than I can notify my artists sometimes -- but today's update was given to the artists with plenty of forewarning!

This change mostly affects USD artists, but current GP artists and potential artists will also want to know about this, I feel!

There will now be a three-strike rule in regards to completing breedings on time. For every breeding that becomes overdue, a strike will marked against the artist. Three of these tallies and they will be relegated to GP payment until they can complete 10 breedings on time.

How does this affect current GP artists and future artists?
If a USD artist moves to GP, that will free up a 'USD slot.' If a GP artist has done their breedings on time and is doing really well, then I will move them into that USD slot. I only have a set amount of USD slots open, so even if someone is earning GP and turning lists in on time they may not move up right away, but I will keep track of all artists who are eligible for USD pay.

Three further strikes after demotion to GP payment the artist will be removed from the panel, until they are able to devote the time needed to the team. Extenuating circumstances, real-life issues, and other factors will be discussed on a case-by-case basis, so there's no penalty for life getting in the way if I'm notified!





I'm hoping that this change will attract more artists to the team so that there will be more variation in style and preferences for the users to choose from and to bring a little more life to the panel!

As before, new applicants can use the PBC Panel to apply and my inbox is always open for questions, concerns, and feedback!
Posted by Juke (#7625) on Thu Oct 3, 2019 11:16pm

---
T4T: Fruity Festivities
Items
The fun has only just begun, and Trash for Treasure has some supplies to keep you going!




The party is raring, but maybe you want to go to another part of the big party room that's a little quieter. You can grab a drink with this gorgeous background until 9th October at 11:59pm!




Every party needs hats, and whether you're looking to make a statement or someone told you it was fancy dress, this hat has you covered. Collect one for yourself before 16th October at 11:59pm!



Quick Updates
The birthday HA contest winners will be uploaded and in shops tomorrow. Sorry for the delay!

The Seasonal Shop will be opening October 5th, most likely in the afternoon or early evening. It will close October 9th, 11:59pm.

I've placed a Frosted Nacho in the Event Shop so you can see your Greenpaw Note count - you can buy the nacho if you wish, it will be removed when we add the real stock, but you can of course still get it in Adventure while the area is open.

The Birthday Party Adventure area will be open until October 8th (11:59pm).

Halloween will also begin at the weekend - we wanted to give you a chance to enjoy the birthday for a few days before piling on the usual Halloween festivities!

Don't forget to check below for our posts on the Birthday event and oodles of new poodles pets!
Posted by Eve (#2775) on Wed Oct 2, 2019 11:06pm

---
Exotic Pet Palace Stock
Pets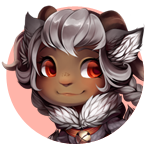 "As some of you may have noticed, my Exotic Pet Palace has received a new stock of pets! They're eager and awaiting new loving owners!"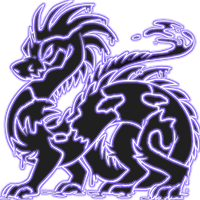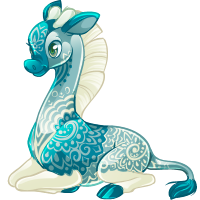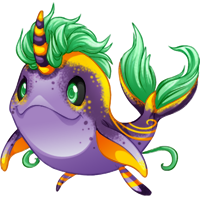 In case you weren't aware, the Exotic Pet Palace is on a stock rotation schedule with the stock changing every 3 months. After the 3 months, the pets currently in stock will be permanently retired and a new stock will replace them. So get them while you can!

If you want to have the chance of getting a design of yours into the pet shop, go ahead and submit them to the Pet Coloration Submissions forum. Most of the submitted designs will be put into Adventure, but some random designs will be kept to go into the pet shop!

If your design is now in the pet shop please contact Lacia (#25044) for your free copy. That's right, if your design is accepted and put in the shop you get a free copy. That could save you a good amount of BP!
Posted by Lacia (#25044) on Wed Oct 2, 2019 7:24pm

---
Welcome to October, Part 1
Site Update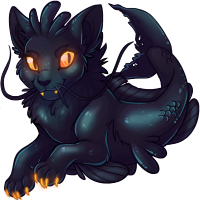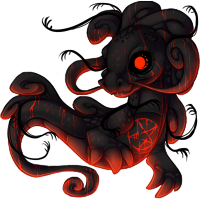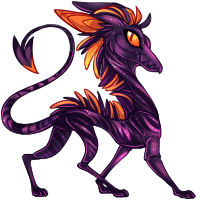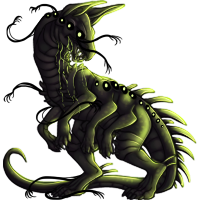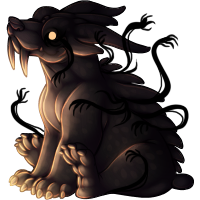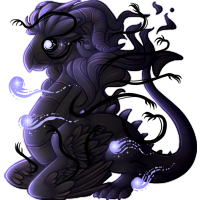 There's something spooky in the air...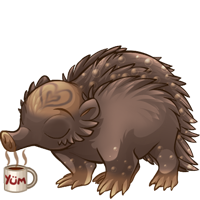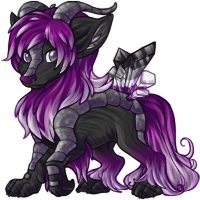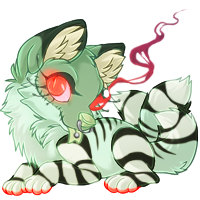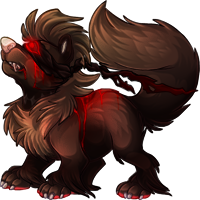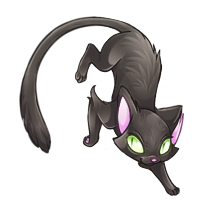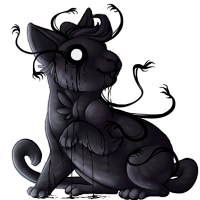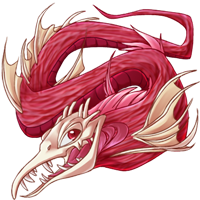 If you colored one of these pets, please contact Lacia (#25044) for your payment!
Make sure to include your PayPal address if you are opting for the USD option.
We will also be collecting pet PSDs directly from the thread, so please make sure you keep the links active for two weeks (at least until mid-October) so we have time to snag 'em!

The Essence of October 2019 will turn your active pet into one random October 2019 pet listed above!
Unfortunately, it seems to be a bit too spooked to appear just yet!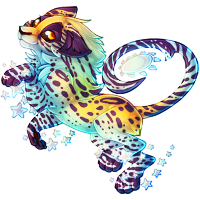 A Lunaris of beautiful sunset colors has fluttered in to wish those born in October a happy birthday! It has the ability to reflect light with its coat, so be sure to bring some sunglasses with you on bright days!

If you missed your Lunaris or have further questions regarding them, please contact Chelle (#7310).

Don't forget to check out the birthday link to claim your gift from Aywas on your big day! Need to change your birthday? Click here!






This month's Premium Item is the Fancy Autumn Custom Crystal! Unlike the Autumn Custom Crystal, you will be able to edit the line art available for it up to 50%!








The new monthly contests have been announced!

November Monthly Shop Pets: Enter
November Monthly Customs - Sandwiches: Enter
Good luck with your entries!

The Jeweled and Rock pets will be announced in Part 2 of the Welcome to October news post!








While we will be settling into the Halloween festivities soon enough, don't forget about Aywas' birthday! Birthday parties don't last forever, and word around the water cooler is that the seasonal shop will be opened over the weekend! The area will not be closing when the shop opens, so don't worry about scrambling to have everything collected beforehand.








There are a couple days left for any last minute Halloween submissions!
Be sure to check the individual threads for their exact deadline!

Halloween Adventure Pet Submissions: Enter
Halloween Cauldron Pet Submissions: Enter
Halloween Item Submissions: Enter
Halloween HA Submissions: Enter


Posted by Lacia (#25044) on Tue Oct 1, 2019 9:20pm

---
Happy Birthday!
Site Update





Happy Birthday, Aywas!

This month Aywas turns 10 years old! It's hard to believe that, for better and for worse, for ups and downs and for smiles and tears, Aywas has remained a constant through a decade of our lives.

To celebrate such a milestone, staff and artists alike have come together to bring you a sweet Adventure area stocked with a ton of new pets and items for you to collect!




In addition, we've set up a forum thread where you can swap tales and memories of our beloved site. Relive all of your favorite moments with the community that's kept going and growing with us!

And be on the lookout for a place to spend those fancy new Greenpaws! ;)*

*It's the Seasonal Shop, haha!
Posted by Juke (#7625) on Tue Oct 1, 2019 12:09am

---
Call for Artists!
Site Update
Good afternoon, everyone!

Just here to let you know that we are still looking for artists for several of our coin queues!







Scribble is looking for more silly and fun-loving artists to join the ranks!
The style incorporates thick outlines, outside-the-lines coloring, and minimal shading! We play fast and loose with poses and expressions and goofiness is encouraged!
List sizes are 1-5 pairs with a deadline of 7 days. Payment equals out to 25 GP per baby + 5 GP for each extra baby! Artist credit is also an option for those who would like that!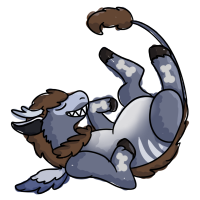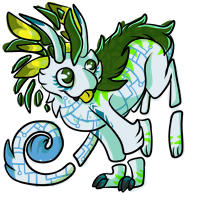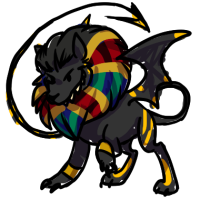 For information and to apply to Scribble, send a PM to Juke #7625 with 3 - 5 baby examples with messy coloring, minimal shading, and the parents with at least 2 PSDs along with the PNGs.







Kozmotis #48993 of the Painted team is also looking for creative people to join up! These teams are for artists who have a knack for edit mixing and coloring from prompts!
Painted Lesser Breeding Coin (PLBC) pays 11 GP per baby or 17 Credit per baby, and Painted Metal Breeding Coin (PMBC) pays 9 GP per baby or 14 Credit per baby. The list sizes for both coins are 1-5 babies with a deadline of 7 days.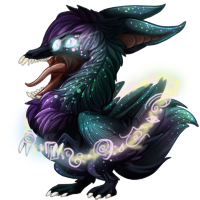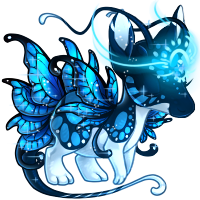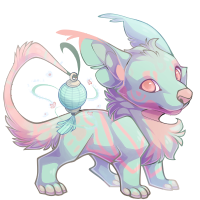 Please see the PLBC Hiring Thread and the PMBC Hiring Thread if you are interested in being on the teams!







Creek #10084 is also in need of folks for the Breeding Coin and Holiday Breeding Coin teams! Whether you want to color, edit, or both, she'll take you under her wing and help you get started!
List sizes vary based on how much you'd want to do with 30 GP per baby (30% edits)! Artist Credit is also an option here for those who are so inclined at 45 AC per baby!
For those of you who wish to only color or edit, you'll get 15 GP per baby or 22.5 AC! All lists are due in 14 days.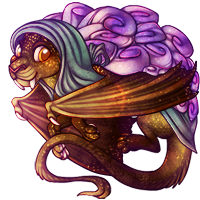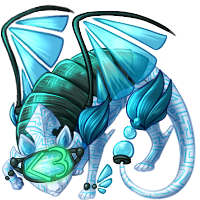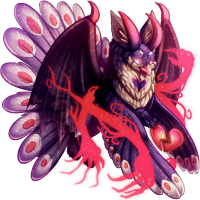 For more information, check out the HBC and BC/EBC hiring threads!







On the Lesser Breeding side of things, we also have SG #36207 who's looking for more artists! Edit mixing is a valuable skill for this team.
List sizes are any size, much like BC/HBC, and are due in 10 days. For each baby, an artist will receive 10 GP!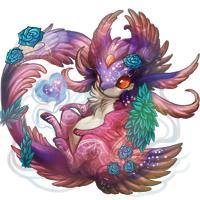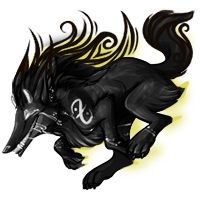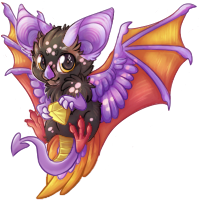 To see how to apply for LBC, check out their hiring thread







And last but not least, the Platinum team is looking for more to help out! With a lot of recent changes, we need a few more hands on deck to help us handle the queue! Artists on this team will draw, shade, and color a whole new pet based on the parents without using any of the site's bases.
Payment is 45 GP for the first baby and then an extra 15 GP if a Life Seed is attached! AC is, once more, an option available to artists if they so choose. We even have a handy Artist's Guide to get you started!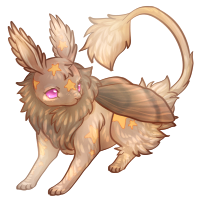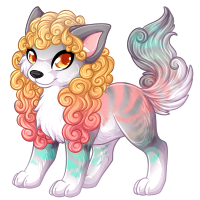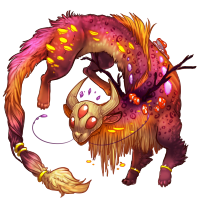 For more information, send Juke #7625 a DM with your Username and ID as the title so it doesn't get lost! To apply, head over to the the panel's application form!
Posted by Juke (#7625) on Sun Sep 29, 2019 7:20pm

---
IMPORTANT: Terms of Service
Site Update



Good morning all!

I bring to you a very important update:

The Terms of Service have been updated.

This update is about clarity and transparency - for a long time it's been difficult for users to find all the rules about behaviour we do and do not expect, and we, as staff, have acknowledged this has been unfair. As such we have put our most fundamental site rules where you can find them, making them (we hope) clear and easy to understand.

Fundamentally nothing has changed: these site rules have been the standards you've all been held to since you joined, we have simply consolidated them into one place. The rest of the ToS has simply been rearranged into an order we felt made more sense, with minor updates in language and layout.

That said, we do recommend that you read them from top to bottom to ensure there is nothing there that you don't agree with, as your continued use of Aywas.com will signify that you are in agreement with these terms.

-----

Edit:

A word was missed in one of the rules, and as such will be amended as soon as possible to read correctly.

"- use profanity in public places, or in private spaces when asked to stop"
will be changed to
"- not use profanity in public places, or in private spaces when asked to stop"

Until such a time as it is changed in the ToS we ask you to still regard the rule as it is intended, thank you.
Posted by Eve (#2775) on Thu Sep 26, 2019 8:59am

---
Exotic Pet Palace Warning
Pets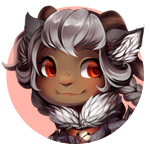 "Hello everyone! I wanted to give you a bit of a heads up that I'll be changing the stock in my shop come October 2nd! So if you want to own any of these pretty pets I currently am selling in the Exotic Pet Palace, you should buy them before October 2nd. On October 2nd, they will be permanently retired and new pets will take their place."
Posted by Lacia (#25044) on Wed Sep 25, 2019 9:26am

---