Recent News
Search Options ►
Valentine's Day is fast approaching!
Contests





This is a reminder that there is a little over a week left to go before the deadline for the Valentine's Day event threads!
Pet Submissions

HA Submissions

Item Submissions
Posted by Lacia (#25044) on Mon Jan 21, 2019 7:46am

---
Monthly Customs Game
Contests



'· .¸¸.·´'· .¸¸.·´ [[ The w i n n e r s' edition! ]] '· .¸¸.·´'· .¸¸.·´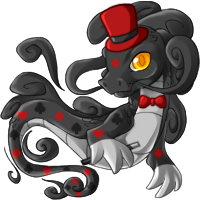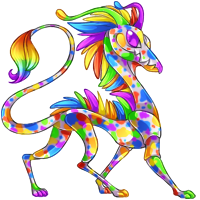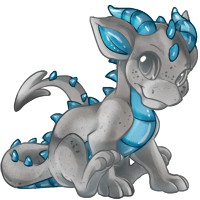 Bunbon (#55561) ................................................ Sherry (#53049) ................................................ Taffer (#45139)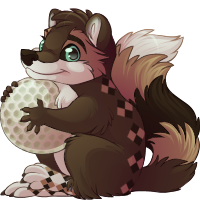 Champagne (#61)


Congratulations to all of our winners!

Posted by Lacia (#25044) on Fri Jan 18, 2019 9:47am

---
Adventure Pets
Pets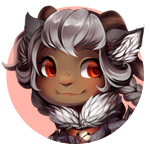 "Hey, you better go out there and play in the snow before it all melts! Oh, um, and there's more pets to find!"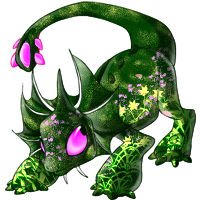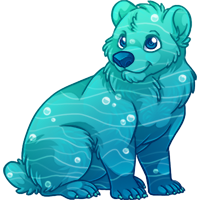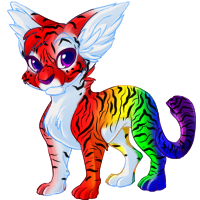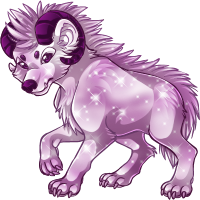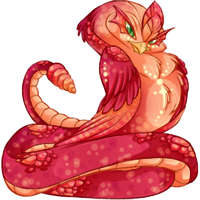 In addition, the November and December pet coloration submissions forum raffle has been drawn!




Congratulations to November's winner Leovant (#35187) for winning a Blue Custom Crystal!




Congratulations to December's winner Alana (#70812) for winning a Gold Custom Crystal!

If you want to design some Adventure pets, go and post them in their respective threads here! There's also a chance that the designs accepted from that forum will go into the Exotic Pet Palace! Remember, you can earn SP and a Restyle Brush!

If your design is now released as a site pet please contact me, Lacia (#25044), for your free copy.

Posted by Lacia (#25044) on Wed Jan 16, 2019 5:11pm

---
The Story Game Begins!
Contests



A new Story Game has begun!

For those unfamiliar with the game, you can read all about it here. I would like to point out a change in the prizes - instead of receiving a random item prize with 1 SP, each winning entry will receive 5 GP and 1 SP! Additionally, once a story is over, each winning entry will go into a raffle for an item prize, similar to how the Adventure raffles are handled.

I hope that everyone enjoys this new story and the updates!

The deadline for the next installment is Saturday, January 26th at 11:59 PM AST!

Don't forget, you can subscribe to the official Story Game thread! Not only will you be notified of updates and reminders for the game, but it is a good place to chat about the current game, or even about what you'd like to see in the future!

Don't forget to read about the Halloween Concoction #13 winners and more down below, if you haven't already!

Posted by Lacia (#25044) on Sun Jan 13, 2019 10:04pm

---
Halloween + Other Lines Update!
Site Update
Good afternoon one and all! This is a quick update about what's going on with various linearts.

First up, the long anticipated Halloween Concoction #13 colouration winners!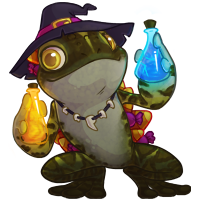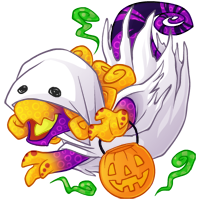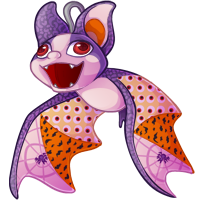 Please give a hearty congratulations to:
Kitteh (#8692) for the Wibbit
Xigzagoon (#13145) for the Phanto
moyaofthemist (#53849) for the Chiro


Anyone may use these colourations, or recolor these colourations, with their HC#13!

We've also kept the blank PSDs as separate downloads, just in case anyone would like to make their own without having to blank out the coloured PSD first. You can find them underneath the images in the Knowledgebase Article.



Now, you might be going "But where's the Winter Warmer #25 pets?!"

We had a little hiccup with the Hybrid linearts where we couldn't decide, so we sent them back for some tweaks to see if we could get one perfect design out of the elements we loved. That unfortunately did push things back for WW#25 linearts being completed.

We can reveal the genuses to expect though!

The Winter Warmer #25 linearts will be a Rholem and Shen!

They look amazing and as soon as we have them lined and based we'll let you know!
Posted by Eve (#2775) on Sun Jan 13, 2019 2:29pm

---
HA Contest Continues!
Contests
I dare say that this month's winner stormed out of the gate ahead of the pack and had no trouble staying there - it was against two fantastic and well-liked bases, so it was very interesting to watch!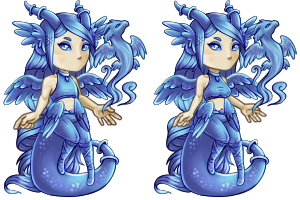 To enter the next part of the contest and colour in the Angel Dragon base, head over here to learn more!
Posted by Eve (#2775) on Sat Jan 12, 2019 4:28pm

---
Monthly Customs Game
Contests



It's time to give away four free customs designed during December under the theme of Hobbies!

To play, you simply choose your favorite from the poll below! This will enter you into a raffle for that particular design. You only get one vote, so choose wisely! If you created one of the pets below, please contact Lacia (#25044) with which prizes you are claiming.

You have until 11:59 PM AST on January 17th to get your votes in! Good luck!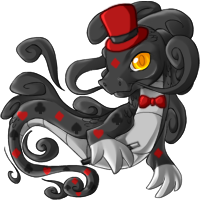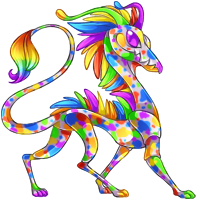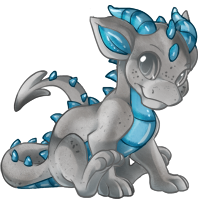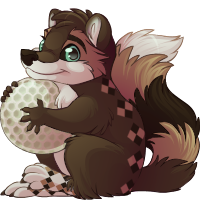 Koatl
Phasma
Linorm
Palli
Posted by Lacia (#25044) on Thu Jan 10, 2019 5:37pm

---
HA Basing - Vote!
Contests
Please select your vote.

-

Thread to view all entries in their individual parts!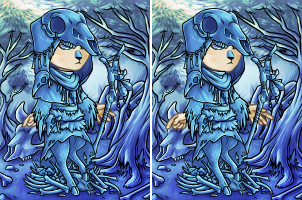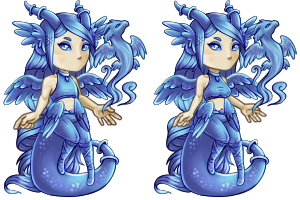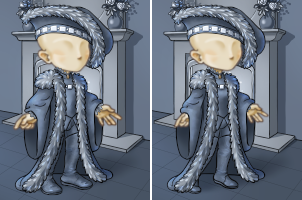 Posted by Eve (#2775) on Wed Jan 9, 2019 7:38am

---
Aymas Wrap-up & PPP Raffle
Site Update





The time has come to wave goodbye to the Holiday Forest and Seasonal Shop. They are now officially closed! If you have any leftover icicles, I suppose you can wait until summer and use them as ice cubes for your drinks.

But that's not all...







The 2017 Tree Contest Winners!
Because you've waited so long we decided to give prizes to the top 10 winners, rather than just the top 3!

First Place:
Scaled Seedling or Vion Planter (please PM #2775 to choose your prize)
Voluspa (#67552)

Second Place:
Bottled Starlight
ShadowFox + Atlantis (#825)

Third Place:
Platinum Breeding Coin
Saphire <3 Lassombra (#407)

Fourth - Sixth Place:
Elaborate Present
Kuro (2Byte) (#7746)
weary (#5121)
Sapphire-min (#7680)

Seventh - Tenth Place:
Elaborate Stocking
Jemadar (#73611)
Awen Moonshire (#37033)
csgardener (#12852)
StarVirgo (#42051)







The 2018 Tree Contest Winners!

First Place:
Scaled Seedling or Vion Planter (please PM #2775 to choose your prize)
Voluspa (#67552)

Second Place:
Bottled Starlight
VERD (#7493)

Third Place:
Platinum Breeding Coin
Awen Moonshine (#37033)

Moving on to news unrelated to Aymas, but still so very exciting - Kita has an announcement!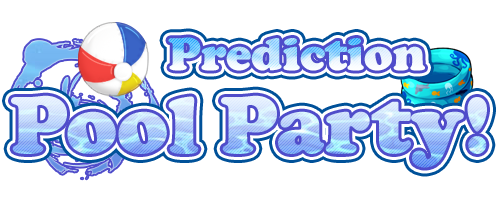 I know many people have been looking forward to the PPP Artist Raffle being drawn, and I am finally here to give you that sweet sweet info that you crave :D

I'd like to thank our elves TJ and Prince for getting together the massive list of raffle tickets, we had over 1,500 predictions entered into the raffle!!! :O

Here are our prizes!
Xaoc Elixir - Prof JaMEW (#2712)
75% edited Exotic** - Prancer (#6177)
Metal Alt Neura** - Doubley Gone (#550)
30% edited Exotic** - Time (#77837)

For prizes marked with **, please PM Kita (#3988) with your design!

Platinum Custom Crystal - Prof JaMEW (#2712) x2, Doubley Gone (#550) x2, Evvor (#21769)

Hatching Oet Egg - Spider Boy (#64689), pasha (#22059)

Hatching Teo Egg - Glynda(treats) (#21034), Doubley Gone (#550)

Half a Breeding Coin - Kei 🎃 (#4690), Mad Hatter (#10278), Doubley Gone (#550) x4, AremRae (#3998), Madara (#70796), Creek (#10084), ♑ Voluspa ♑ (#67552)

Sippy Cup - Time (#77837)

Scaled Seed - KiRAWRa (#11849)

Finn Egg - Chesh & Thal 🍬 (#7935)

Hybrid Elixir - Arinaya Rutherford (#34865)
Posted by Lacia (#25044) on Sun Jan 6, 2019 7:30pm

---
Welcome to January!
Site Update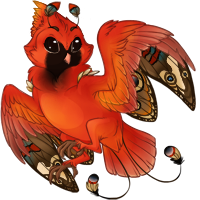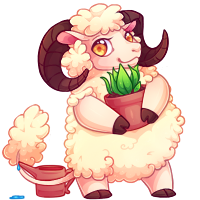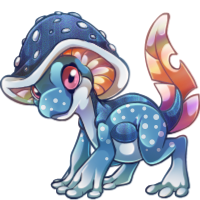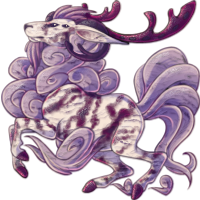 Brr, all the cool colors!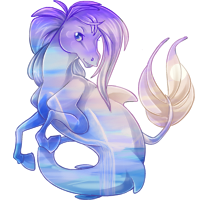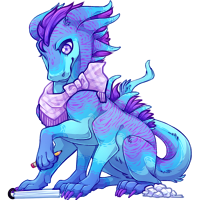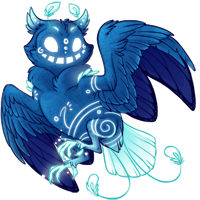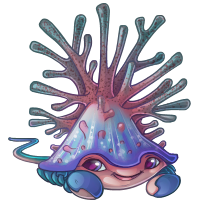 If you colored one of these pets, please contact Lacia (#25044) for your payment!
Make sure to include your PayPal address if you are opting for the USD option.
We will also be collecting pet PSDs directly from the thread, so please make sure you keep the links active for two weeks (at least until mid-January) so we have time to snag 'em!






The Essence of January 2019 will turn your active pet into one random January 2019 pet listed above!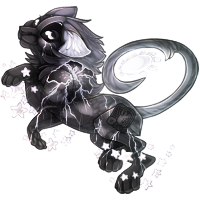 A Lunaris of the night has flown in to wish those born in January a happy birthday! After the sun has gone down is the best time to learn from this Lunaris, as it will teach you how to harness the lunar energies.


If you missed your Lunaris or have further questions regarding them, please contact Chelle (#7310).



Don't forget to check out the birthday link to claim your gift from Aywas on your big day! Need to change your birthday? Click here!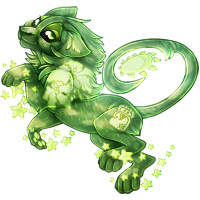 Another mysterious Lunaris has been spotted around Naoki's SP Shop! Perhaps he will part with it for some of those shiny Silver Paws...






This month's Premium Item is Moonshine! Let's celebrate a new year with new possibilities! Oh, you were expecting a fancier drink for something like that? W-Well, this was made with love!







The new monthly contests have been announced!

February Monthly Shop Pets: Enter
February Monthly Customs - Love Fruit: Enter
Good luck with your entries!







In preparation for next month, submission threads for the Valentine's Day event have opened up!
Pet Submissions

HA Submissions

Item Submissions




This month's Jeweled Custom Crystals are by Aetherium_Aeon (#11950)!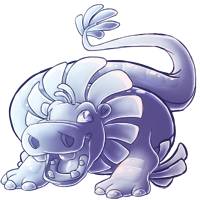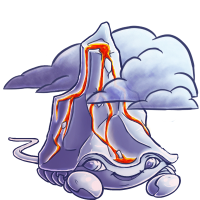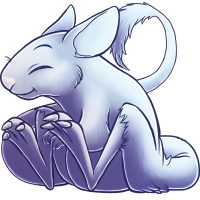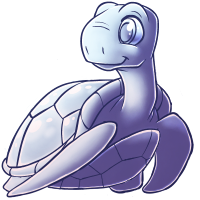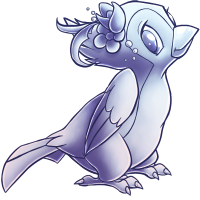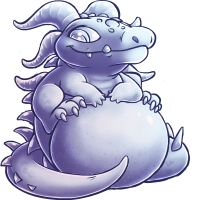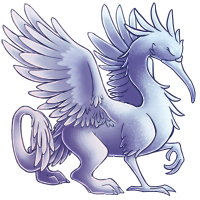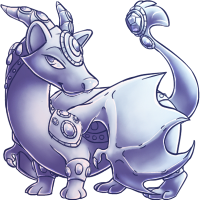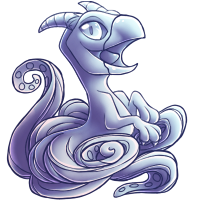 Aetherium_Aeon has mentioned they are concerned about the 400 lines in the PSD and has requested I included a link to their Dropbox that has the 200 PSD's available as well!

If you want to be a Jeweled Custom Artist come visit the a Hiring Thread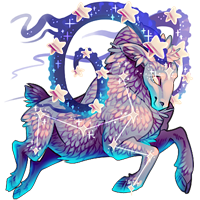 "Counting sheep has never looked so good"











I just want to take a moment to introduce everyone to Whale! This little sweetling was missed from the last set of Plushies but can now be obtained with the plush talisman or in the plush series 11 boxes!


I also want to remind everyone that the Seasonal Shop closes after midnight tonight! (Sat Jan 5th) This means it may close at midnight, or if we're asleep it may close sometime tomorrow (probably that one). So to be safe, make sure you spend all your icicles now!
Posted by Lacia (#25044) on Sat Jan 5, 2019 3:19pm

---