Recent News
Search Options ►
LGBTQA Event Threads
Site Update
Some LGBTQA Tea Party event threads have been announced!







Pet Submissions
If you were hoping you'd be able to contribute pets to this event, this is your opportunity!

Background Submissions
Have you always wanted to create an official background/site theme and accompanying HA wallpaper for Aywas? Here's your chance! (You'll notice that one of the prizes is a Cracked Teacup; I'll be posting more about what this item is and how to obtain it tomorrow!)





We have also created a Share Your Story thread as a permanent discussion space in honor of the event.

Good luck in the contests, and enjoy the chat thread!

- Eri
Posted by Eri & -- (#17) on Mon May 19, 2014 10:02pm

---
Birthday Buns
Items



To celebrate their birthdays this week Sevaia (#41580) and Hiyame (#54061) have asked to pop this cute hairstyle into Trash for Treasure to share with everyone!

It will be in stock until 11:59pm May 23rd - so make sure to catch one before it flies away!
Posted by Eve (#2775) on Mon May 19, 2014 1:08am

---
Art Gallery
Contests
Art Gallery



The art gallery has been judged!
The theme was Raw Genera* and we received so many beautiful entries featuring your favorite Raw Crystal pets! You guys made this week especially tough! ;~;


Here are our featured winners: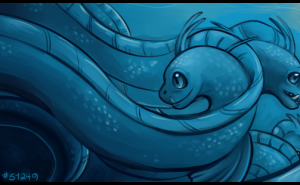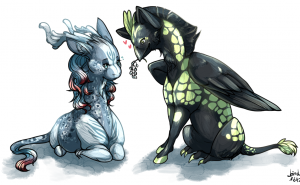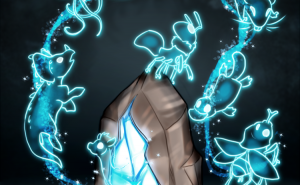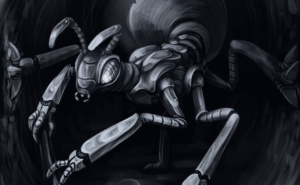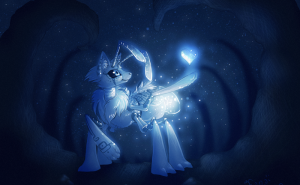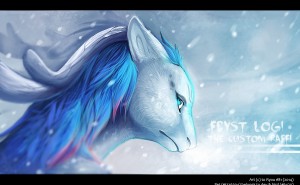 They won:






Congratulations!

The current theme is Tea Parties!
This week, your task is to create something related to Aywas and Tea Parties, but it does not necessarily have to coincide with our current site event. :) Any medium is fine as well.
Official Aywas stock not permitted for this theme.

Good luck!

- Eri
Posted by Eri & -- (#17) on Sun May 18, 2014 9:46pm

---
LGBTQA Tea Party
Site Update



In honor of the International Day Against Homophobia, Biphobia and Transphobia (May 17th) and HIV Vaccine Awareness Day (May 18th), Kei (#4690) is using a Handheld World to host an LGBTQA Tea Party celebration!

As an initial token of the festivities, you can take home your very own Colorful Companion (the cute critter up there) from the Trash Shop! This is a wearable item for your HA, which you can preview here.






It also seems that beautiful flowers have begun to fall all over the site!
You will find Violets (10 points) and Green Carnations (5 points) randomly floating on site pages. If you encounter one, come to the Garden Tea Party to turn it in for flower points, which will be used in the Seasonal Shop. :3

Our celebration is just beginning, so stay tuned for more details on event goodies and information on how you can contribute to the festivities!

- Eri
Posted by Eri & -- (#17) on Sat May 17, 2014 11:33pm

---
Raw Pet Week Begins!
Site Update
Raw Pet Week has arrived!
May 17th - May 24th







Antiquity Staves are now on sale in the GP Shop for a limited time only!
They will be available from now until May 24th at 11:59 p.m.





Don't have the funds for one?
Remember to collect raffle crystals this week, as we'll be drawing a winner for a Blue Antiquity Stave on Wednesday!





In addition to the stave sale, the Walooph weekend coloring contest, and some other little giveaways/raffles, we are also opening up two design contests!

Design a Raw - Visual and Design a Raw - Descriptive!
The Visual contest is an opportunity for you to submit concept art for a new raw pet, while the Descriptive contest allows you to submit a text-based concept for one.

We really wanted to open up the raw family to as many people as possible, so hopefully you enjoy the dual design contests! :3 You are free to enter both, and there will be one winner from each contest.
The deadline for entries is May 24th at 11:59 p.m.

Good luck!

And now, for the moment you've been waiting for...







BRING BACK A RETIRED RAW!

That's right--you have the opportunity to turn one of the retired raw pets into either an Ay or Ara genus!

Due to the success and popularity of the poll last year during our debut Raw Pet Week--which ultimately sent the Plio to Ara--we have brought back the voting to send one of our retired pets to a new location. :3

Cast your vote for your favorite retired raw from the options listed below. Once voting is closed and a winner is declared, staff will announce which region the pet will appear in based on where it would fit best.

To vote, simply post a comment that includes the phrase "#PET" where "PET" is the genus you want to see return! (Make sure you spell it correctly!) We must use this voting method since our standard polls are limited to 10 options, and there are more than 10 retired raws to choose from.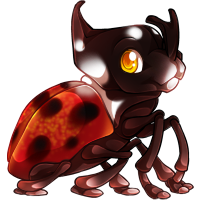 #REET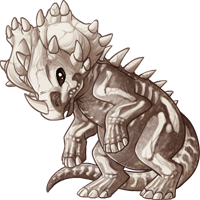 #KERA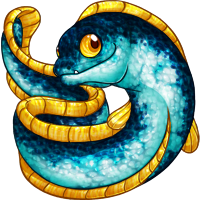 #TORAY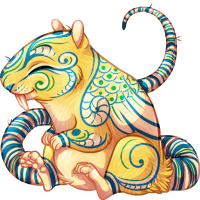 #TAVI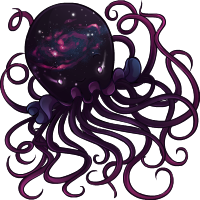 #OZOA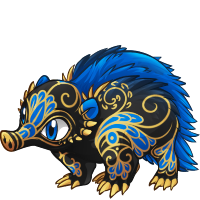 #HEGGAL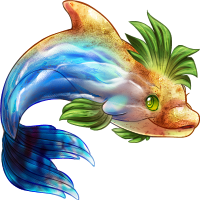 #ELPHIN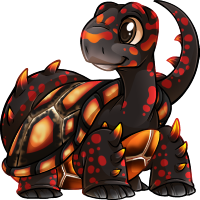 #TORDOKA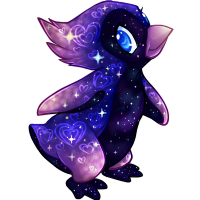 #WELLY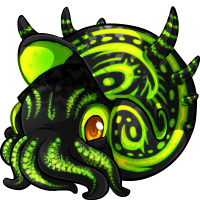 #NAULIT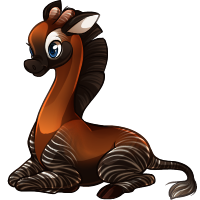 #RAFFI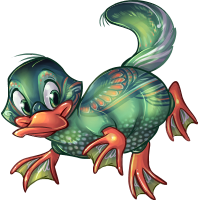 #PUGGLE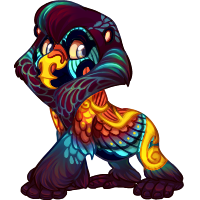 #MONAKU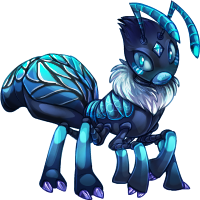 #LASIUS

You may only vote for ONE pet.
Voting will close on May 24th at 11:59 p.m., so you have some time to weigh your options and get your vote in!

Enjoy the festivities! <3

- Eri
Posted by Eri & -- (#17) on Sat May 17, 2014 1:21pm

---
PLBC Predicts
Site Update



Don't forget we've entered the PLBC predicts window! If you'd like to submit a predict with your PLBC, go for it!
Posted by JAK (#15) on Fri May 16, 2014 7:37pm

---
New Raw Pet!
Site Update
A wild new Raw pet has appeared!







Introducing...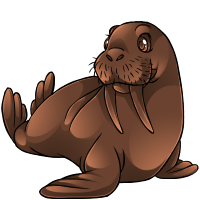 ... the Walooph!
Click the image above to download the PSD.

The Walooph will be occupying the Raw crystal set for two months (until mid-July).

Let's give a warm welcome to our newest pet with the traditional Weekend Coloring Contest!

The winning design will become the official Walooph coloration available in the BP Shop, and the other five finalist designs will be given away as customs.




P.S. You still have until 11:59 p.m. tonight to get any last-minute Lasius customs submitted.
After that time, you can create them with the Antiquity Stave items.

Enjoy!

- Eri
Posted by Eri & -- (#17) on Thu May 15, 2014 8:26pm

---
Adventure Pets!
Pets

New Adventure pets have come to play! Catch them if you can! :D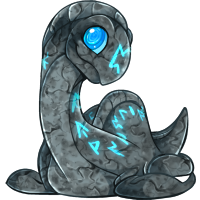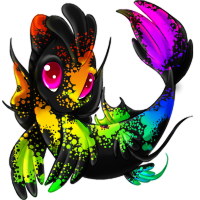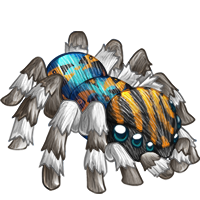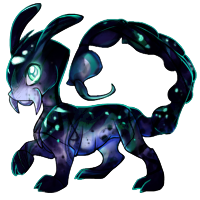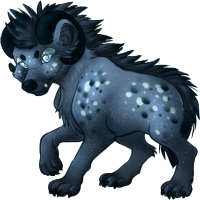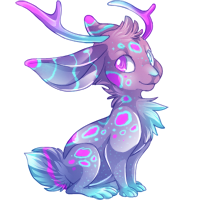 If you want to design some Adventure pets, go and post them in their respective threads here!
Posted by Kyu & Mauri (#1010) on Thu May 15, 2014 4:18pm

---
Artist Event Period Closing
Site Update



The period to get your artist event commissions completed is coming to an end -- you now have a 24-hour warning. Make sure you get them done before 11:59 PM on May 15th. Any commissions not completed by that time will need to be canceled and refunded if already prepaid.
Posted by JAK (#15) on Wed May 14, 2014 11:10pm

---
Raw Reminder - Lasius
Pets



The Raw Crystal magic is about to shift!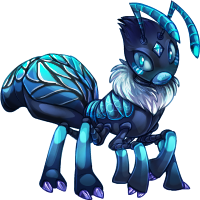 The Lasius is only staying with us until May 15th at 11:59 p.m. (a little over 24 hours from now), so make sure to get your customs submitted by then via Raw Crystals; after that date, the Lasius will be creatable via Antiquity Staves.

Be sure to snag your very own copy of the Shattered Blue Lasius above from the BP Shop by this time as well!

Psst. We also may or may not be planning some special Raw-related festivities starting this weekend. *wink*

- Eri
Posted by Eri & -- (#17) on Wed May 14, 2014 9:53pm

---