Recent News
Search Options ►
Lunar Meteor Viewing
Site Update



Some new critters have been spotted on the Lunar Meteor!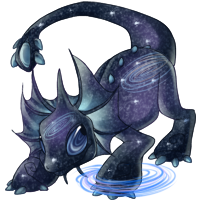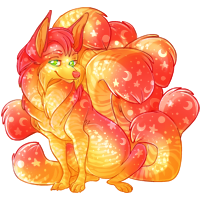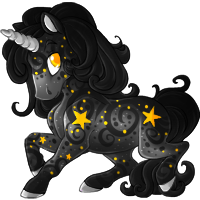 Also, don't forget to Wish Upon a Star before the Lunar Meteor leaves for your chance at winning your favorite site pet. :3





Since this weekend is optimal viewing for the region, I would suggest keeping an eye on the Donation Box and the skies--random prizes just might start falling. *wink*

- Eri
Posted by Eri & -- (#17) on Sat Aug 23, 2014 12:31am

---
Books, books, and books
Items








We've so far been able to publish a lot of books through the Library feature! We hope the authors of the site are having a lot of fun with this new feature.

Remember, the most common reason for rejection is not having your submission left-justified. Use the "Preview" tool to make sure it looks the way it should.

How many of you have been restocking the books in the Library? As for authors, how are your royalties doing? We recently barred books from showing up as prizes during Cooking so they should be obtained through restocking, for the most part.
Posted by JAK (#15) on Fri Aug 22, 2014 7:59pm

---
Art Gallery
Contests
Art Gallery



The art gallery has been judged!
The theme was Family Reunions and we received a lot of fun entries!

Here are our featured winners: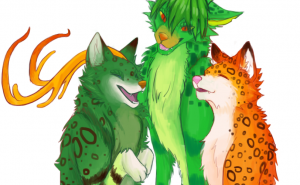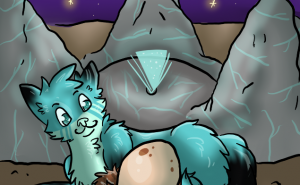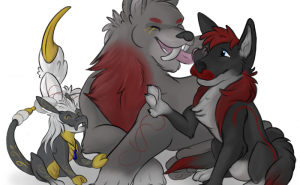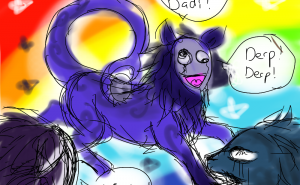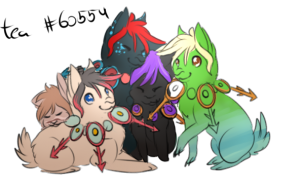 They won:






Congratulations!

The current theme is the Lunar Meteor*!
As a starred (*) theme, you can enter even if you've won recently, or plan on entering in the coming weeks.
For this theme, you can use any medium you like, and your goal is to show us some aspect of the Lunar Meteor. :3 Have fun!
Entries will be open through Sunday, the 24th at 11:59 p.m.
Official Aywas stock is not permitted for this theme.

Good luck!

- Eri
Posted by Eri & -- (#17) on Thu Aug 21, 2014 9:25pm

---
Trivia & Weekly Raffle!
Site Update
Weekly Raffle



This week's raffle winner is:
Rene (#21927)
Who had 33 crystals out of 14,674 total and won a set of August's GP Shop pets!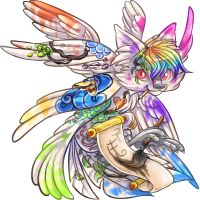 Congratulations!


Next week's winner will receive...





A Metallic Starlight Bottle!

Set a reminder to snag those crystals!


Trivia





The trivia has been updated!
Last week's questions and answers revealed!

What kind of eggs can you NOT incubate at the Phoenix Tree?
Blank Egg

A silly, sweet companion that will weather anything with you--and make it funner, too!
Friendly Finn

Which item is the icon for Artwork Listings?
Magic Custom Trove

What is the USD redeem value for Bronze Paintbrushes?
$4

A Flaming ___ "will allow you to upload a special SCC base made by Ryou with a maximum of 50% edits."
Scale

Which drink "tastes like green tea, except it isn't"?
Floral Tea

This genus hoards items, and is known for having massive collections in a home tree.
Itoa

What theme was used for the birthday Lunaris collection from April 2011 - March 2012?
Birthstones

Which of the following is NOT a color of the Forest Spirit HA set?
Henna

This is described as "delicate, sweet pastries with pleasant strawberry cream flavoring."
Lovely Macarons


How many questions will you get correct this week?
Good luck!

- Eri
Posted by Eri & -- (#17) on Wed Aug 20, 2014 9:29pm

---
Library Knowledge Base Updated
Site Update



The Library's knowledge base article has been updated.

Common issues seen so far: no left justification, misuse of quotation marks, submission not Aywas-related.
Posted by JAK (#15) on Wed Aug 20, 2014 2:40pm

---
Library
Site Update



All literary folks rejoice, the Library has been opened!





The building has been in disarray for a long time, preventing players from submitting Aywas-related stories and getting them published. It was planned to be one of our main features and we're glad we finally have it functional.





How it works:

Write a story (after reading the Knowledge Base for the rules), submit your story, and if it is accepted, it will be turned into a readable item on Aywas.

Your story can be read through the Library's reading feature and players can restock your book in the Little Book Store. For every sale made, you get a royalty, ensuring you small but reoccurring funds over your time on Aywas.

Enjoy!
Posted by JAK (#15) on Wed Aug 20, 2014 1:52am

---
New SCC artist!
Site Update




pathos (#53487) has been added to our Official SCC artist listing!




Click here for more information on official SCC commissions!





Additionally, I wanted to clarify something real quick about the SCC artist position.
I've had a few people ask me recently if we are taking silver artist applications, but we are not currently hiring (I'll make a news announcement any time we are looking to expand the team with new artists).

Pathos is joining us from the PBC team. :3 Any PBC artist can elect to be added to the SCC team at any time, and that's what he has done. So, that's why you'll see me add new people to the team during times when we're not actively hiring.

Hope that makes sense!
Enjoy the Pathos art. n_n <3

- Eri
Posted by Eri & -- (#17) on Tue Aug 19, 2014 7:40pm

---
Item Artist Position
Items





An item artist position for library books is currently open. If you are looking to become an item artist on Aywas for USD, be sure to check out the job listing.
Posted by JAK (#15) on Tue Aug 19, 2014 2:23pm

---
Raffle #74 has ended
Items
Congratulations
Ice Sleeves

Dollmancer (#22629) is the winner of the raffle and won the item Ice Sleeves!
Dollmancer (#22629) brought 7,000 tickets, spending 7,000,000 BP!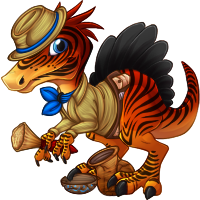 Congratulations on winning this custom Spino!
Posted by Eri & -- (#17) on Mon Aug 18, 2014 8:33pm

---
More things falling from the skies!
Items



This little Foxling has fallen to Ay and into Trash for Treasure courtesy of LadyA (#716)!

It will be settled there until 11:59pm August 24th.
Posted by Eve (#2775) on Mon Aug 18, 2014 6:45am

---