Recent News
Search Options ►
Rock Custom Crystal
Pets
Please select a new RCC base!
Posted by JAK (#15) on Fri Jun 20, 2014 4:51pm

---
PLBC/PMBC Rules and Changes
Items



1st:

Please be sure to look at the new artists on the PMBC article and PLBC article.

Some artists have left (noticeably Vulture and Youko) so please replace them in your Painted Pen within the next 48 hours (unless your breeding is already assigned).


2nd:

There have been rules established for requesting fixes to PLBC and PMBC offspring. The outline of the rules has been placed on each of the articles. Fixes fall into three categories: some fixes are guaranteed upon request, some are conditional on whether admin agree with your claim, and some are dependent entirely on whether the artist wishes to make the fix.

Note that you are always welcome to tweak your babies and submit them for overlay if you please, as long as they are not completely revamped.


3rd:





From this point forward, Painted Golds will yield an additional $2.50 artist pay per offspring in the breeding. This means that rare offspring will be paid higher, and if you want, you can attach a Painted Gold to a regular breeding to tip your artist.


4th:

Please observe the new "prompt limits" listed on the PMBC and PLBC's reference page:

Limit your "Theme" description to a maximum of ten words and a maximum of one reference picture. This is not a commission, so please do not be overly descriptive. If the artist wants more detail from you, the artist is free to contact you directly to request more. Themes that are overly detailed or that violate this rule will be refunded.


That is all for changes. Any questions, feel free to ask!
Posted by JAK (#15) on Fri Jun 20, 2014 12:15am

---
Event Submission Reminder!
Contests



Good evening! :3

Just a quick reminder that you have a little over 24 hours to get submissions in for Mosh's 21+1 Birthday Party! The theme is alcohol, royalty, and some of Mosh's favorite animals (horses, maned wolves, polar bears).

Pet Submissions - Enter

Clothing Submissions - Enter

The deadline for both is June 20th at 11:59 p.m.
We've gotten a lot of awesome entries so far, keep 'em comin'!

Good luck!

- Eri
Posted by Eri & -- (#17) on Thu Jun 19, 2014 9:27pm

---
Trivia & Weekly Raffle!
Site Update
Weekly Raffle



This week's raffle winner is:
Ko-Mekai (#18404)
Who had 6 crystals out of 14,369 total and won a custom Walooph!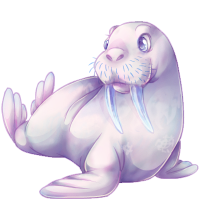 Congratulations!


Next week's winner will receive...







A set of Glass Mosaic Trunks!


Set a reminder to snag those crystals!


Trivia





The trivia has been updated!
Last week's questions and answers revealed!

When is the Oak Lunaris available through?
July 7

Who is the official site pet artist?
Kuitsuku (#2266)

What monthly essence is shaped like a cherry?
February 2014

How many site colorations are there of the genus Serafex?
2

What tab contains the Genus Guide?
Help

In the Newbie Tutorial what genus of hybrid is used to illustrate Hybrid Breeding Results?
Griffin

According to the most recent coding corner post, what feature is in progress now?
Welcome Back Page

Who was not an art gallery winner for 2014-06-03? (June 3rd)
Moonshadow(#15049)

How many official site shops are listed in the main Shopping Index box?
30

Which fauna does not have "Natural" and "Rare" versions?
Ferret

How many questions will you get correct this week?
Good luck!





While I have you here, we also have a few new Knowledge Base articles to announce! Introducing...

- HTML Codes and Features for the Forums. This includes basic formatting tags, posting images, details on how to ping, and the :PET shortcut!

- All about Pet Locking

- and the Metalsmithing Shop!

Thanks to Mauri for putting these together. :3 We hope you find them useful!

- Eri
Posted by Eri & -- (#17) on Wed Jun 18, 2014 8:46pm

---
Kaz and Shoe Customs, ho!
Comics



I'm working my way through the huge pile of metals made for Kaz & Shoe's birthday (1,000+ you folks! Well done!) A few of them don't quite meet the requirements for metals though, so if that's happened to one of your gifts, you'll be seeing a blank Ryba or Gael and a pet profile message from me, saying what the problem was. Kaz & Shoe submissions don't play nice with the refund system, so this was the best way I could figure out how to fix them.

Yes, you can keep the blank if you prefer that over trying to fix the custom pet - Otherwise I'll overlay the fixed image onto the blank if you that gets sent my way.

Don't forget to get those Painted Artist applications in!
Posted by Graymare (#14978) on Tue Jun 17, 2014 4:13pm

---
PLBC and PMBC seeking artists
Items




PLBC and PMBC are both seeking new artists for the team. Please post your PMBC app here, and PLBC apps go here.

Note: PLBC is currently on double lists, which are ten pairs, ten day deadlines, with $5 each (instead of the usual 5 pairs, 7 day deadline, $4 each).

Thanks!
Posted by JAK (#15) on Mon Jun 16, 2014 4:21pm

---
Art Gallery
Contests
Art Gallery



The art gallery has been judged!
The theme was Friday the 13th and we received many entries dedicated to black cats and spooky nights!


Here are our featured winners: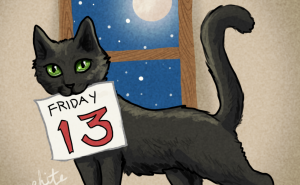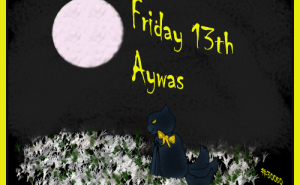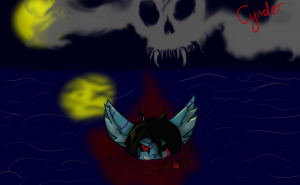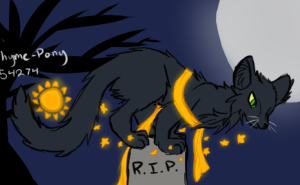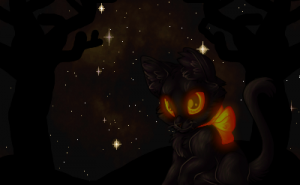 They won:






Congratulations!

The current theme is Pets as NPCs!
Your task is to take any Aywas pet (or multiples) and re-imagine them as a new Aywas NPC! You can use any medium that you like, just be sure that your name/ID is included on your submission. It's also helpful if you include an image or the name of the original pet you are transforming (this does not count as part of your entry, it's just for clarity).
Official Aywas stock is not permitted for this theme.

Good luck!







Also be sure to check out the news post below this! :3

- Eri
Posted by Eri & -- (#17) on Sun Jun 15, 2014 1:25pm

---
Free Metals
Pets




It's June 15, which means you can use this feature to attempt to send metal customs to other users all day.
Posted by JAK (#15) on Sun Jun 15, 2014 12:36am

---
Genus and Species Glitches
Pets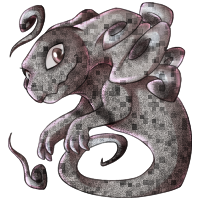 Pet could not be found. If you believe this pet exists, please ensure the pet is idle.

Have you ever received this error? If so, you're not alone!
The good news? I can fix this up for you and have created a new stickied thread in Glitches and Issues for precisely this problem:
Pet Status Fix - "Please ensure the pet is idle."
Please read the OP in its entirety before posting, as this thread is geared toward a very specific issue. :3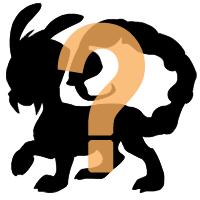 While I'm here, I also wanted to put in a reminder regarding the Genus & Species Errors thread (and the associated Knowledge Base article, which I'm working on expanding). I've had a recent influx of questions about this, so I wanted to make sure everyone is aware that we can definitely fix your custom Melo that thinks it's a Gael! If you've seen silver pets listed as a site genus, this is the place where that transformation happens as well.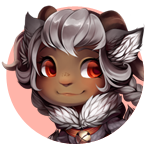 Similarly, I've broadened the Official Site Pet Errors thread to include any and all Aywapedia errors. If you notice a site pet with an image problem, description typo, etc., this is where to go to report it! (But please be sure to read the list of known issues before reporting something we already have on our radar. :3)





Finally, I've also been working on cleaning up the Pet Genus Guidebook. We know that this page is pretty darn long and could stand to be more informative, so we will be working on a redesign to make it more user friendly. This won't come right away, but I did want you to know it's something we plan to improve on!

- Eri
Posted by Eri & -- (#17) on Sat Jun 14, 2014 5:56pm

---
Cart of Geodes Glitch
Site Update



If you were like me and opened your Cart of Geodes today to find one Geode (or no Geodes at all?), rest assured that this is a glitch. Slash is aware of it and is looking into it with one of our programmers.

Our apologies for the inconvenience! ;~;
We will let you know as soon as we have an update!

- Eri
Posted by Eri & -- (#17) on Sat Jun 14, 2014 12:00pm

---