Recent News
Search Options ►
New Raw Pet!
Site Update
A wild new Raw pet has appeared!







Introducing...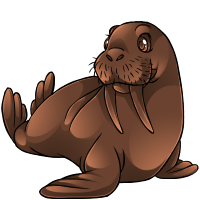 ... the Walooph!
Click the image above to download the PSD.

The Walooph will be occupying the Raw crystal set for two months (until mid-July).

Let's give a warm welcome to our newest pet with the traditional Weekend Coloring Contest!

The winning design will become the official Walooph coloration available in the BP Shop, and the other five finalist designs will be given away as customs.




P.S. You still have until 11:59 p.m. tonight to get any last-minute Lasius customs submitted.
After that time, you can create them with the Antiquity Stave items.

Enjoy!

- Eri
Posted by Eri & Dew (#17) on Thu May 15, 2014 8:26pm

---
Adventure Pets!
Pets

New Adventure pets have come to play! Catch them if you can! :D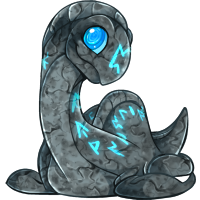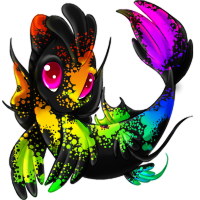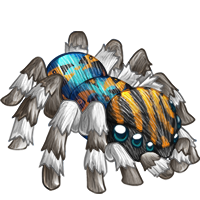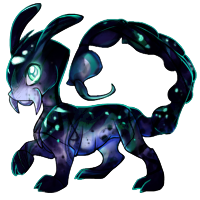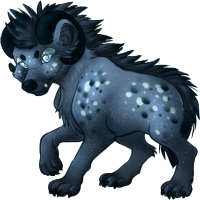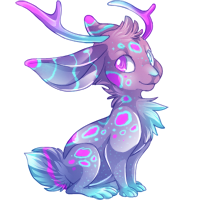 If you want to design some Adventure pets, go and post them in their respective threads here!
Posted by Kyu & Mauri (#1010) on Thu May 15, 2014 4:18pm

---
Artist Event Period Closing
Site Update



The period to get your artist event commissions completed is coming to an end -- you now have a 24-hour warning. Make sure you get them done before 11:59 PM on May 15th. Any commissions not completed by that time will need to be canceled and refunded if already prepaid.
Posted by J.A.K. (#15) on Wed May 14, 2014 11:10pm

---
Raw Reminder - Lasius
Pets



The Raw Crystal magic is about to shift!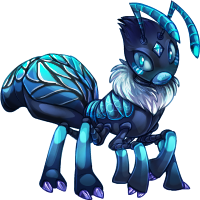 The Lasius is only staying with us until May 15th at 11:59 p.m. (a little over 24 hours from now), so make sure to get your customs submitted by then via Raw Crystals; after that date, the Lasius will be creatable via Antiquity Staves.

Be sure to snag your very own copy of the Shattered Blue Lasius above from the BP Shop by this time as well!

Psst. We also may or may not be planning some special Raw-related festivities starting this weekend. *wink*

- Eri
Posted by Eri & Dew (#17) on Wed May 14, 2014 9:53pm

---
Trivia & Weekly Raffle!
Site Update
Weekly Raffle



This week's raffle winner is:
Nrogara (#52512)
Who had 11 crystals out of 13,241 total and won a Nova Custom Crystal!





Congratulations!


Next week's winner will receive...





A Blue Antiquity Stave!

Set a reminder to snag those crystals!


Trivia





The trivia has been updated!
Last week's questions and answers revealed!

What color dye was not needed to create a Sweet Candy Maki?
Blue

How many bottles of dye were needed to create an Ornate Egg Yena?
26

For what occasion was the Egg Burger created?
Frey #90's birthday

Which of these has the most site colorations?
Insi

What item declares: "Awww, how cute. You'll be able to plant your own ivy garden."
Ivy Garden Egg

What was the 9th genus introduced to the site?
Chiro

What land has a tiki hut?
The Seaside

What is one coloration of Flippit ?
Ash

What location has Wyrms?
Scrublands

When were Lacers first released to the site?
May 2010


How many questions will you get correct this week?
Good luck!

- Eri
Posted by Eri & Dew (#17) on Wed May 14, 2014 9:31pm

---
I spy a new Lunaris in the sky!
Pets
A new birthday Lunaris has appeared!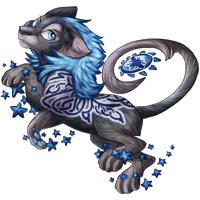 The stunning Hawthorn Lunaris is the third in our series of thirteen inspired by Celtic tree astrology and coinciding with lunar months. Those of you with birthdays from May 13th - June 9th will receive a copy of this feline on your big day if you visit Aywas and click the birthday link!

(If your birthday is today and you already collected the Willow Lunaris, but would like the Hawthorn instead, please PM Kyu (#1010) with a link to your pet to get that switched! And happy birthday to you! :3)

The Knowledge Base has also been updated with our latest starry coloration!
We've gotten wonderful feedback on this series so far, and hope that you continue to enjoy it!

- Eri
Posted by Eri & Dew (#17) on Tue May 13, 2014 7:59pm

---
Teo Release!
Pets


A whopping twenty seven Teos have been released into the economy thanks to your efforts in stocking the adoption center up!

The knowledge base article has been updated to reflect the 24 hour hatch date for regular Teo eggs. Rare Teo eggs have a variable hatch time.
Posted by J.A.K. (#15) on Tue May 13, 2014 12:06am

---
Save The Books!
Items



This flaming fellow might get over-enthusiastic and sneeze fire over them!

If you've found some oven gloves, he will be waiting for you in Trash for Treasure until 11:59pm May 18th to celebrate Children's Book week!
Posted by Eveglori (#2775) on Mon May 12, 2014 4:25pm

---
Teo Species
Pets

The Teo genus is awaiting release...

When the Adoption Center has 5,000 pets in it, the species will be released. Will you contribute toward getting the ball rolling on this new genus?
Posted by J.A.K. (#15) on Mon May 12, 2014 3:31pm

---
Art Gallery
Contests
Art Gallery



The art gallery has been judged!
The theme was Mobile Mock-ups and we received clever "app" entries!


Here are our featured winners: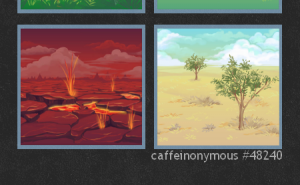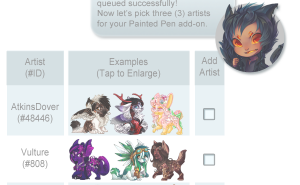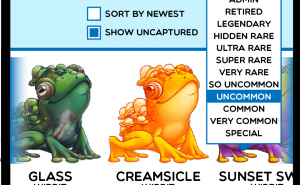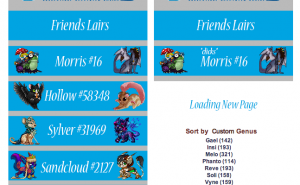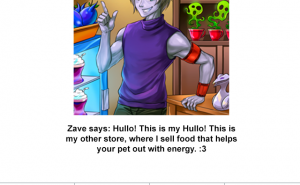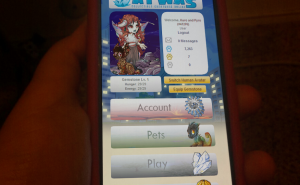 They won:






Congratulations!

The current theme is Raw Genera*!
This week, the theme is very broad--you can do anything you like as long as it involves one of our Raw pets!

As a starred (*) theme, anyone can enter, even if you've won in the last month or plan on entering in the upcoming weeks.
Official Aywas stock not permitted for this theme.

Good luck!

- Eri
Posted by Eri & Dew (#17) on Sun May 11, 2014 5:41pm

---