Recent News
Search Options ►
Scavenger Hunt Team Scores
Site Update
Scavenger Hunt Team Scores
With all the adjustments made, we now have the team scores for Scavenger Hunt!



Special Placings

First Place
Chat Trolls (2847)

Second Place
Team 5 P[M] (2844)

Third Place
1337 Rangers (2841)

Fourth Place
Team Odd Squad (2820)

Fifth Place
Majora's Muffins (2808)

Sixth Place
PsyDOOM (2779)

Seventh Place
TEAM CAPSLOCK (2724)

Eighth Place
Team OCD (2642)



Letter Rankings
A
"A" Level Rank
Chat Trolls (2847), Team 5 P[M] (2844), 1337 Rangers (2841), Team Odd Squad (2820), Majora's Muffins (2808), PsyDOOM (2779), TEAM CAPSLOCK (2724), Team OCD (2642), Team Sprunkles (2524), Team Rocket (2114)
B
"B" Level Rank
Team Platypus (2041), Wild Snowy KIwi Ducks (1916), Night's Watch (1836), team team (1819), Team Iron Lemmingos (1810), CHERRY BOMB (1753), French Toast Mafia (1710), Bad Dragon (1639), Gear-affe (1639), Game Master (1511), ScAvengers Assemble (1469), Team MONSTER TRUCKS (1430), Power Obsessed Wonders (1411), Team Busy Bodies (1368)
C
"C" Level Rank
Team Box Fish (1337), Custom Crazy (1296), Team Glasgow (1296), OPS (1280), Team Plasma (1278), Chinchilla Loafs (1271), N.O.C. (1244), team DREAM team (1235), Team Anthros (1208), Team Avengers (1173), Team Ballpitcon 2K15 (1170), Team Kitten Mittens (1161), I Want To Try (1130), Team Magma (1079), Team we tried (1056), Little Dragon's Nest (1020), The Doctor [Full] (1019), team actual weenies (1016), transistor (999), Razzle Dazzlers of Fantazzmagazzles (969), Thieves' Guild (959), Team Wildcats! (856), Team Rebel (790), Big Bad Ponies (755), Misfit Marauders (705), Team Amateurs (697), DDTS (697), Super Squeaks (670), Team Zodiac (667), Team Celtic Dreams (650), Loveless (644)
D
"D" Level Rank
Team Flipside (572), Fluff and Pups (572), Team Sesh (565), SSV Normandy (515), WILD INDIANS (511), Pheobe's Minions (461), Under the rug (454), Cheshire Cats (445), Dragon Slayers (396), beardog. (304), Team 420 (303), Section 9 (302), Team Haven (295), Team Dragons (282), Wooliths (276), Flare (275), Team Last Place (271), JUST PUNCH IT (271), Team Inglanoo (247), IDGAF (240), Team Procrastinator(s) (214), Coyotes (185), Cole Team (165), Hyperdimension (145), Casual Fridays (140), Team Joffrey (103)
Putting together the prize distribution will take some time as it requires custom-coding it to reflect these results. When we have finished with the coding for the prize page we will make another news post. There will also be an upcoming news post for Effort Prizes when that segment of the grading is complete.
Posted by JAK (#15) on Thu Mar 19, 2015 12:54am

---
Charity Drive
Site Update
One of our favorite local animal shelters is holding a donation drive, and they have 4 days left to reach their goal on Indigogo.




You've probably heard about us talking about them before - they're one of the very few exotic animal shelters in the country. They have a little under $700 to raise before they reach their goal so let's see what the Aywas community can do for them in their final days!




Donate $30 to their Indigogo campaign for a Gold Baby Bottle.




Donate $20 to the Indigogo campaign for a Blue Baby Bottle.




Donate $10 to their Indigogo campaign for a Metal Baby Bottle.

Critter Camp is a 501(c)3 registered charity so you know that your money is going to a great place! You can buy as many Baby Bottles as you'd like, and if the Aywas community helps them reach their goal by the deadline, Aywas will release two new baby hybrids for these items. You guys will get to choose which baby hybrids we release through a poll.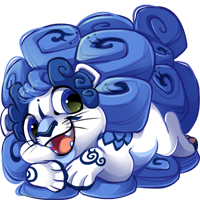 Post your Indigogo receipt here to get your item(s) (or PM it to me, either is fine)!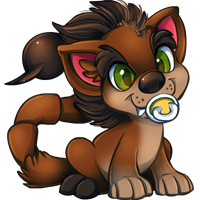 Let's show them the power of the Aywas community!
Posted by JAK (#15) on Wed Mar 18, 2015 10:41pm

---
Trivia & Weekly Raffle!
Site Update
Weekly Raffle



This week's raffle winner is:
Azet (#66793)
Who had 12 crystals out of 12,652 total and won a Raw Gold Crystal!





Congratulations!

Next week's winner will receive...





A Mineral Crystal!

Set a reminder to snag those crystals!

Trivia





The trivia has been updated!
Last week's questions and answers revealed!

How many total monsters are in the Ay side of the Museum collection?
89

The Brown Rabyin can be found in the...
Mountains

Which of the following is NOT an Enchanted Forest Monster?
Majestic Plorn

What is the name of the HA base currently accepting coloring entries?
Dear Rose

The salt in the water accumulates on this ___'s skin in a swirl-like pattern.
Vyne

When you see this Orimi in the distance its fur appears to sparkle softly.
Pastel Bokeh Orimi

With the premium discount, how many points would Monochrome Rocks and a Miner's Trunk cost?
180

How many pet slots does a Gold Shard yield?
50

This item is "A staple at pubs!"
Irish Whiskey

How could you get any luckier with facial hair like this?
Lucky Irish Beard


How many questions will you get correct this week?
Good luck!

- Eri
Posted by Eri & Dew (#17) on Wed Mar 18, 2015 9:48pm

---
Happy St. Patrick's Day!
Site Update





In honor of St. Patrick's Day, it seems that five rather green pets have found their way into Ay!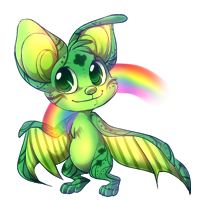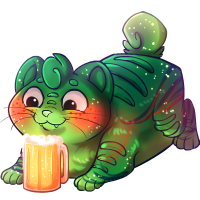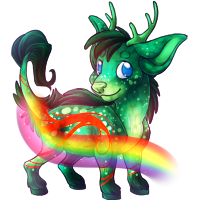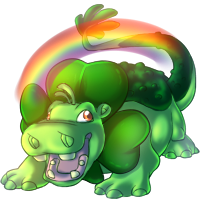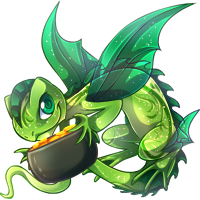 These pets can be found everywhere from the Bridge to the Rainforest and will be available through the end of the month.





Some new seasonal garb has also sprung up and can be found in the Spring Trunk above!














These 10 spring-inspired pieces (coat, flower crown, dress, freckles, pants, pipe, shoes, vest, curls, and wings) have all been stuffed inside the Spring Trunk, stocking in the BP shop through the end of March. You can preview each of the items here.

May there always be work for your hands to do.
May your purse always hold a coin or two.
May the sun always shine upon your window pane.
May a rainbow be certain to follow each rain.





Have a lucky rest of the month!

- Eri
Posted by Eri & Dew (#17) on Tue Mar 17, 2015 9:47pm

---
One small announcement...
Site Update



One little update about the Drinking Game feature!

In speaking with the artist that regularly makes Drinking Game offspring, we decided that it would be a lot easier to make offspring from now on similar to how the Eggnog breedings worked.

You will get a random hybrid from Drinking Game winnings this month (March winners) onward. Trying to work with PNGs, lack of files, etc. just made this really difficult to deal with, and it's much easier this way.

That being said, go off and let your pets drink to their hearts' content! (Just not too much green beer, considering today's holiday... you never know what may happen with that stuff).
Posted by Frey (#90) on Tue Mar 17, 2015 6:48pm

---
Scavenger Hunt
Site Update



The Scavenger Hunt grading is complete. Teams have 24 hours to make any mistakes in their grading known to the admin team. To report a mistake in grading for consideration, send account #2 a message with the following:

Team Name
Team ID
Full Task ID and Description
Explanation of Mistake

Please note that this is for mistakes and not to argue for additional partial points. Unless a clear mistake has been made, partial points cannot be disputed.
Posted by JAK (#15) on Mon Mar 16, 2015 3:10pm

---
GCC Team Notice
Site Update



This is a notice that the GCC team is required to produce designs that are 75% or under. If you receive a design from the GCC team that is classified as silver, the artist is required to fix it for you. If you cannot get your artist to fix the design for you in a reasonable amount of time so that it is gold, contact a moderator.
Posted by JAK (#15) on Sun Mar 15, 2015 5:30pm

---
Art Gallery
Contests
Art Gallery



The art gallery has been judged!
The theme was St. Patrick's Day* and we received lovely green entries!

Here are our featured winners: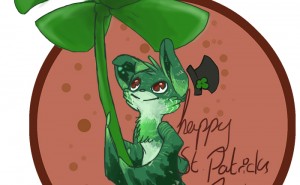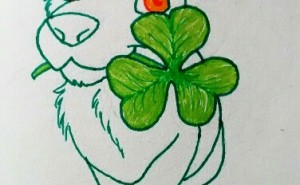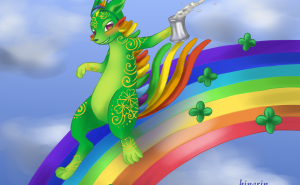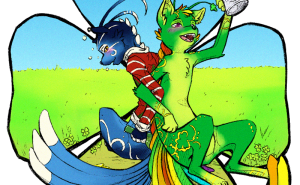 They won:






Congratulations!

The current theme is Aywas Garage Bands!
Any medium is acceptable. Show us what an Aywas-themed garage band would look like!
Official Aywas stock is not permitted for this theme.

Good luck!

- Eri
Posted by Eri & Dew (#17) on Sun Mar 15, 2015 12:50pm

---
Free Custom Winners!
Contests



'· .¸¸.·´'· .¸¸.·´ [[ The w i n n e r s' edition! ]] '· .¸¸.·´'· .¸¸.·´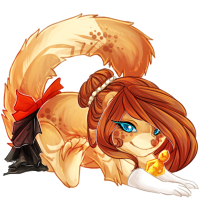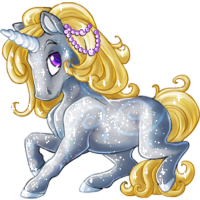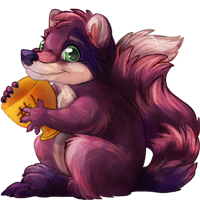 1................................................2................................................3
Lynn (#65710) | 160 votes .......... Reva3 (#57719) | 52 votes .......... Rob (#6546) | 55 votes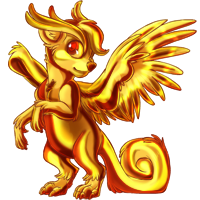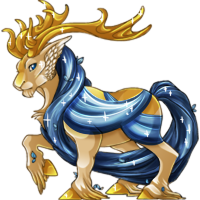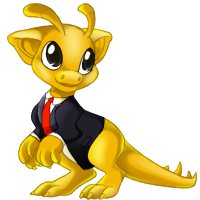 4................................................5................................................6
Bonster (#63043) | 35 votes .......... Tazzazi (#34042) | 189 votes .......... Grandma Rona (#790) | 8 votes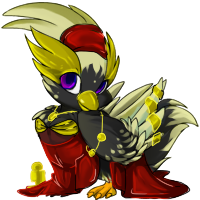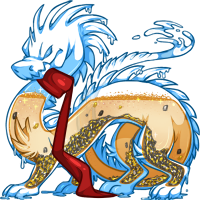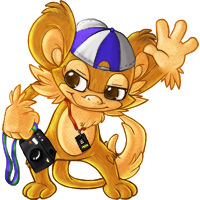 7................................................8................................................9
dragon3933 (#65024) | 15 votes .......... Winona (#66845) | 40 votes .......... brokenstar9 (#55379) | 4 votes

Congratulations to all of our winners!
I will be sending out your customs momentarily.

See you next month for another round!

- Eri
Posted by Eri & Dew (#17) on Sat Mar 14, 2015 1:50pm

---
T4T: Batty Birthday Fun!
Items



To celebrate Nyxie's birthday I've been asked to pop this HA item into Trash For Treasure for everyone to enjoy!

Pastel Batty Buns will be in stock until 11:59pm March 19th - so make sure you get one before then!
Posted by Eveglori (#2775) on Fri Mar 13, 2015 10:22pm

---