Recent News
Search Options ►
Advent Birthday Gift!
Items
Surprise!




Happy Birthday, Musette (#12172)! From Flan (#2113). <3

The Advent Calendar will be giving out M's Birthday Surprise all day on January 9th so that we can all partake in the birthday party!

Enjoy! :3

- Eri
Posted by Eri & Dew (#17) on Wed Jan 8, 2014 10:23pm

---
Trivia & Raffle Crystals! (+ more)
Site Update



Evening, folks!
The "polar vortex" is still impacting some of our team, but things seem to be coming back online for most of us that were hit. Phew!

Weekly Raffle





This week's raffle winner is:
Pirran (#1311)
Who had 18 crystals out of 13,068 total and won a Midnight Regal Trunk!





Congratulations!

Next week's winner will receive...






A Painted Bottle!

Set a reminder to snag those crystals!

Trivia





The trivia has been updated!
Last week's questions and answers revealed!


Where on site is "A place where spirits are rekindled and hope is lost"?
The Adoption Center

What item is used to create the 2013 Holiday Shopkeepers?
Wreath Potion

Who received a User Spotlight in December 2011 for "her pick-me-up messages on user profiles"?
Nilaa (#5880)

What is item #42 on the site?
Nudibranch Codex Page

How many drinking points does the Long Island Iced Tea give your pet for the drinking game?
3

How much does it cost to lock your pet from changes being made?
5 GP

Where can you find Wishing Dandelions?
Grasslands

How many species does Leona (#5252) currently have listed in the Silver Database?
8

Which of these is not currently a category within the artwork listings database?
HA commissions

What information will a staff member NEVER ask you for?
Your password


How many questions will you get correct this week?
Good luck!


Art Gallery





The art gallery has been judged!
The theme was New Year and we received varied entries celebrating the transition to 2014!

Here are our featured winners: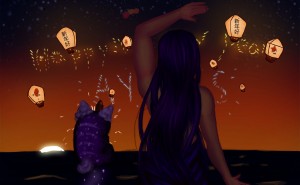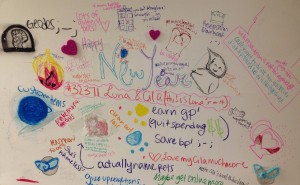 They won:






The current theme is Egg Hatching !
Whether breeding on Aywas is a favorite pastime of yours or a new endeavor, we'd love to see your interpretations of egg hatching! Any medium is acceptable. :3
Official Aywas stock is not permitted for this theme.

Good luck!
New Art Gallery themes will be posted this weekend as well!

- Eri
Posted by Eri & Dew (#17) on Wed Jan 8, 2014 10:13pm

---
Painted Bottle and other news
Items



A new user-suggested breeding addon item, the Painted Bottle, has been added to the USD Shop. The Painted Bottle allows you to specify a new theme for the markings and a color palette for your Breeding Coin breeding, similar to a PLBC.

As such, we have allowed an additional twenty four hour extension to Breeding Coins being available, and they will leave the shop at 11:59 PM on January 9. :)





Interesting news! A team of programmers and tech professionals familiar with Aywas contacted us expressing interest in revamping parts of Adventure to be more fun and less grindy as their university senior project. We're still hammering out the details, but if it works out, this'll be super awesome!





The moderator reviewing the Winter Silvers Contest is just about done, so expect those results fairly soon!
Posted by All Hail Eveglori (#15) on Wed Jan 8, 2014 2:25pm

---
New PBC Artists
Site Update
Two new artists just joined the PBC team, please give them a warm welcome!
They have already been added to the selection list and are now also available for artist switches.


pathos (#53487):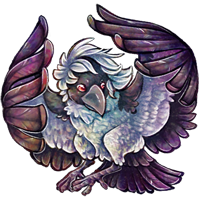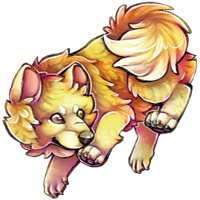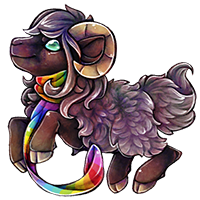 .


Kuri (#51211):

.


With a team as big and hardworking as this, and the recent change of predict rules, we will gradually be able to catch up on the backlog! :)

~Vampi
Posted by » Vampi « (#12221) on Wed Jan 8, 2014 12:54pm

---
Jeweled Crystal Colorations
Pets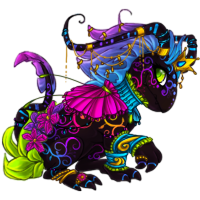 Firehazard (#1163) was contracted by us to create fifty Jeweled Crystal designs. If you browse the thread, you can claim one and have it uploaded for the price of a Metal Paintbrushes item.

Click here to view more!
Posted by All Hail Eveglori (#15) on Tue Jan 7, 2014 10:37pm

---
PBC Predicts
Site Update




It has been suggested to allow submitting predicts for PBC breedings, whether there is a Life Seed attached or not.
We don't mind changing this, so I updated the PBC knowledge base article with a quick FAQ regarding predicts, please check it out and let me know if there is anything that should be added! As always, you are welcome to use the Platinum Status thread to chat about it. :)

~Vampi
Posted by » Vampi « (#12221) on Tue Jan 7, 2014 9:05am

---
VPL Anniversary Contest
Comics
VirtualPetList is coming up on an anniversary and we're going to help them celebrate by holding a little contest!




This is the VPL mascot. If you remember the contest from a couple years ago, you'll remember the winning entry last time!




Now's your chance to try again! All you have to do is edit an Aywas base of your choice into the VPL mascot. One winner as chosen by the VPL owner, CPVR, will win a Scaled Seed as their prize.





The contest will end January 21st, which is the anniversary date. =)

Good luck!


Submit entries on this thread!
Posted by All Hail Eveglori (#15) on Mon Jan 6, 2014 4:18pm

---
SP Shop Hybrids
Pets
Some new pets have been added to the SP Shop.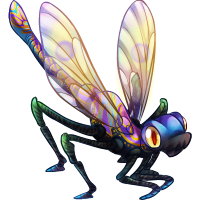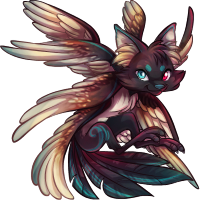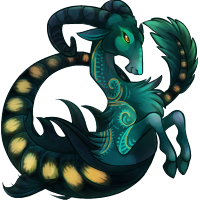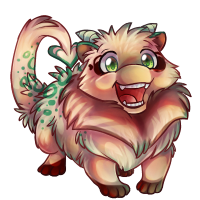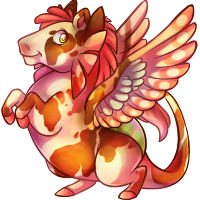 These hybrid colorations now have a home there, in following the typical tradition of the SP Shop.
Posted by All Hail Eveglori (#15) on Mon Jan 6, 2014 2:00pm

---
New SCC artist!
Site Update



Vulture (#305) has been added to our Official SCC artist listing!




Click here for more information on official SCC commissions!

- Eri
Posted by Eri & Dew (#17) on Sun Jan 5, 2014 8:42pm

---
Reminders & Brrr!~
Site Update
Art Gallery



Just a quick note to say we're extending the Art Gallery for the New Years theme until Monday January 6th at 11:59 p.m.!
If you already submitted your entry for the following theme, Egg Hatching, no worries, our system will keep it in queue for you.





We'll also be wiping out the Seasonal Shop tomorrow evening around this time.
You get a few bonus days for purchases since you hadn't gotten a 24-hour warning yet. ;)







I also wanted to let everyone know that due to the severe winter weather in Canada and the US, several of our staff and programmers are currently impacted by power outages/technical issues, or will be in the coming days. So, hopefully half of staff won't turn into popsicles. XD





Stay warm if you're in a chilly path!

- Eri
Posted by Eri & Dew (#17) on Sun Jan 5, 2014 6:37pm

---