Recent News
Search Options ►
Introducing the Spino!
Pets


Something has stomped its way into the Aywas world!
... but it can't be that little guy up there. It sounds like something much larger.

With the help of a Slashbot, and a lot of patience (and possibly some gnashing of teeth), MegaCreomon (#4751) has created a new genus!

I am very excited to finally reveal...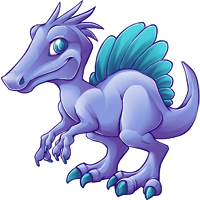 ... the Spino!
Click the image above to download the PSD.

The Spino is a distinct, rarer new Trash Shop/Token genus, which means that it has its own set of custom creators and cannot be made with the standard Tokens. Let me show you what they look like!







To create a custom Spino, you will need a Spino Token, which currently comes in Metal, Blue, and Gold levels and can be found in the Trash for Treasure Shop. You'll notice that this Token set asks for quite a bit of Trash Points, which MegaCreomon intentionally asked for to keep the Spino valuable, and because we've had so many suggestions for higher tier, exclusive items in this shop!





While you're perusing the store, you will also come across two new fauna--the Miniature Spino at the very top of this news post, and the Skeletal Spino above. They'd be the perfect companions for a new Spino custom. :3

Speaking of Spino customs, I will be setting up a BP raffle momentarily for your chance to win a custom Spino design we had created in honor of the pet's debut!

We hope you enjoy the newest member of the Aywas pet family!
If you're a fan, be sure to thank MegaCreomon for bringing the Spino to our world. <3

- Eri
Posted by Eri & Dew (#17) on Thu Aug 14, 2014 8:25pm

---
Reminder - Job Opening - Official Pet Colorist
Site Update
Good evening! :3





I just wanted to post a quick reminder that we are still accepting applications for our USD/GP job opening for an official pet colorist/designer.

In this position, you will be coloring and editing pets (from metal to gold-level) for various site events, projects, holidays, etc. Most of your creations will be used as site pets that you find in the Aywapedia, but we will occasionally have custom requests.

To read more about the job description and to apply, please click here!





Good luck!
As I originally mentioned, there is no official deadline for this, as we will use the thread as needed, but I anticipate making hiring decisions this weekend.

(Sorry for the news spam, I promise I'm done for the night! XD)

- Eri
Posted by Eri & Dew (#17) on Wed Aug 13, 2014 9:29pm

---
Hello, Hazel (Lunaris)!
Pets
A new birthday Lunaris has appeared!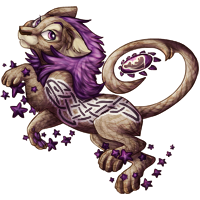 The charming Hazel Lunaris is the sixth in our series of thirteen inspired by Celtic tree astrology and coinciding with lunar months.

Those of you with birthdays from August 5th* - September 1st will receive a copy of this feline on your special day as a gift from Aywas when you click the birthday link!

*If your birthday was between August 5th and today and you collected the previous Holly Lunaris but would like the Hazel coloration instead, or if you held off on collecting your pet and need a copy, please contact Kyu (#1010) and she would be more than happy to help you out (after she's done grumbling at me for Hazel's late debut XD). :3

The Knowledge Base has also been updated with our latest starry coloration!
Enjoy! <3

- Eri
Posted by Eri & Dew (#17) on Wed Aug 13, 2014 9:11pm

---
Trivia & Weekly Raffle!
Site Update
Weekly Raffle



This week's raffle winner is:
NightWolf714 (#26967)
Who had 53 crystals out of 29,070 total and won a Silver Potion!





Congratulations!


Next week's winner will receive...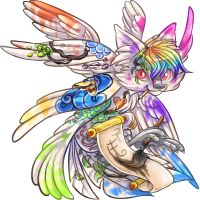 A set of August's GP Shop pets!

Set a reminder to snag those crystals!


Trivia





The trivia has been updated!
Last week's questions and answers revealed!

How much USD is a Gold Paintbrush worth when redeemed?
$10

Which genus was not included in the latest batch of Random Potions added to the site?
Orimi

In the upcoming Scavenger Hunt, how many Scav Paws are awarded for second place?
750 Scav Paws

What item cannot be used to attract pets in Adventure?
Monster Flute

What is the Art Gallery theme for August 24th - August 30th?
Rubber Stamps

Mmmm, whenever it passes over a river or body of water, the water turns to chocolate for an hour!
Chocolate Koatl

Which acronym does not use "Paws" in the full name?
PP

What can Smokey Quartz be used to create?
Ashen Custom Crystal

Where can you find a Silver CD?
Fissures and Rainforest

Which item will not assist you in cooking?
Little Dinnerware


How many questions will you get correct this week?
Good luck!

- Eri
Posted by Eri & Dew (#17) on Wed Aug 13, 2014 8:49pm

---
HA Contest Continues!
Contests
This month's base winner pulled ahead with an astounding 100 vote lead!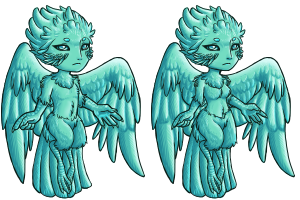 You can submit your colour vision of the Harpy base here!
Posted by Eveglori (#2775) on Wed Aug 13, 2014 2:39am

---
HA Basing - Vote!
Contests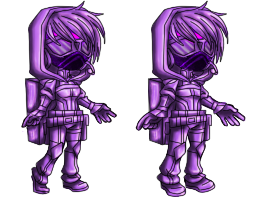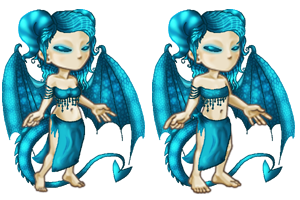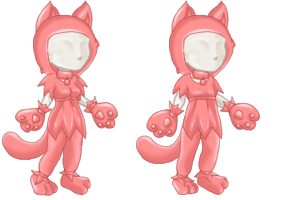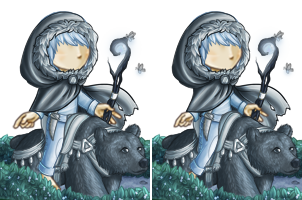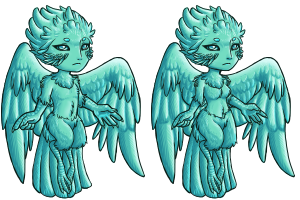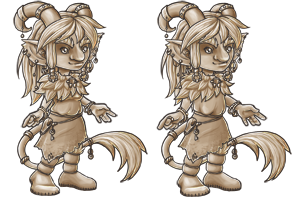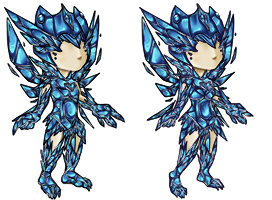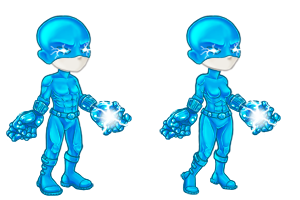 ---

Apologies that this is late - Scav seems to have distracted us all!


Timetable:
Colouring Thread: August 13th
Colouring Vote: August 26th
Release: September 1st
Posted by Eveglori (#2775) on Mon Aug 11, 2014 1:35am

---
Scavenger Hunt
Site Update
Reminder!
Posted by J.A.K. (#15) on Sun Aug 10, 2014 4:06pm

---
Art Gallery
Contests
Art Gallery



Since there was no Art Gallery theme this last week, we have no winners to announce, but it is time to declare the theme for this week! :3

The current theme runs through August 16th and is Family Reunions.
Any medium is acceptable, just keep it Aywas-related as always, and have fun! This is a pretty open theme, so feel free to feature anything from pets to NPCs to parties and Phoenix Tree rendezvous.
Official Aywas stock is not permitted for this theme.

Good luck!

- Eri
Posted by Eri & Dew (#17) on Sun Aug 10, 2014 2:24pm

---
Oooh, shiny!
Items



I think the item's description nicely sets the tone for the following post:

"For only ten easy payments of $99.99 you thought you'd get a worthwhile companion, but instead you just get drool and sparkles. No refunds!"


It's also a flash sale - you can get it in Trash for Treasure for today only!

That's right! This item will leave the shop at 11:59pm 10th August.


Grab one while stocks last.

(And happy 27th birthday to Frey, the Paleo-obsessed breeding admin!)
(Who shouldn't fix typos in news posts because then it becomes hilarious XD)
Posted by Scav Monster (#2) on Sun Aug 10, 2014 12:28am

---
Trivia & Weekly Raffle!
Site Update



Happy Wednesday, everyone!

I just wanted to let you know that Trivia and Raffle Crystals will be done next week, both because of the hunt and because my Internet connection is unfortunately not playing very nice with me today.

Hope that those of you playing Scav are holding up alright. :3
(And have better 'net than I do. XD)

- Eri
Posted by Eri & Dew (#17) on Wed Aug 6, 2014 7:45pm

---