Recent News
Search Options ►
HA Basing - Vote!
Contests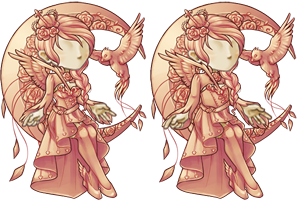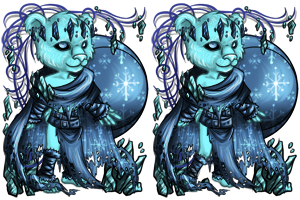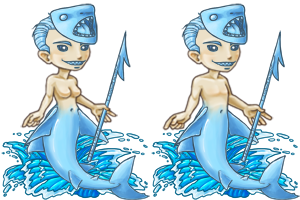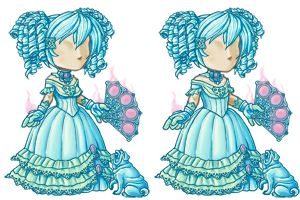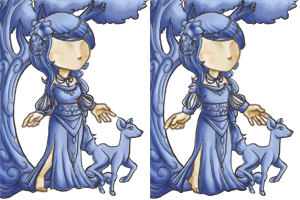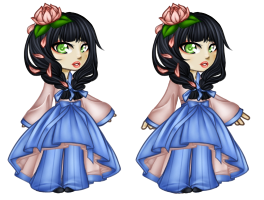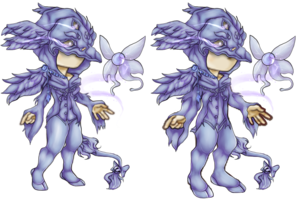 Please select your vote.
Posted by Eveglori (#2775) on Sun Mar 8, 2015 8:43pm

---
Spring Forward - Clock Change
Site Update



Just wanted to drop a quick note that the Aywas clock jumped ahead one hour today, as Daylight Saving Time in the US began at 2:00 a.m. Aywas Time.

Hope you've all had a great weekend! :3

- Eri
Posted by Eri & Dew (#17) on Sun Mar 8, 2015 4:32pm

---
Trivia & Weekly Raffle!
Site Update
Weekly Raffle



This week's raffle winner is:
Apolli [<3 U ALL] (#10144)
Who had 3 crystals out of 12,884 total and won a Mystery Box Ticket!





Congratulations!

Next week's winner will receive...






A Rock Custom Crystal!

Set a reminder to snag those crystals!

Trivia





The trivia has been updated!
Last week's questions and answers revealed!

This special ticket will allow you one grab into the Mystery Box!
Mystery Box Ticket

How much USD do you have to spend to get one of the special tickets that let you do a Mystery Box grab?
at least $5

Which of the following is not a Steam Gunner HA set color?
Space

Where can you find the Miner's Trunk?
Premium Outlet

This item will unlock a forum title telling everyone that you are a Cootie Catcher!
Paper Fortune Teller

If you want to add on delicate, luxurious edits onto a BC or HBC baby, you would use a...
Vintage Jar

The scientific name for the Bee Lacer is...
lacer anthophila

This colorful spotted Lacer loses some of its saturation as it ages.
Lesser Spotted

How much GP did last month's HA set earn per artist?
104

What "site character" now occupies account #3?
Slashbot

How many questions will you get correct this week?
Good luck!

(Good grief, barring anymore 'net issues, we will for sure be back on track on Wednesday!)

- Eri
Posted by Eri & Dew (#17) on Sun Mar 8, 2015 4:26pm

---
Art Gallery
Contests
Art Gallery



The art gallery has been judged!
The theme was Skills and we received such skillful entries!

Here are our featured winners: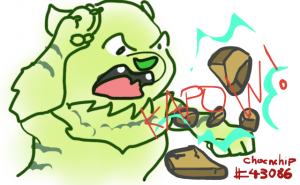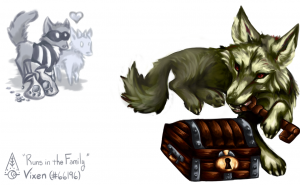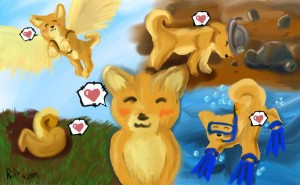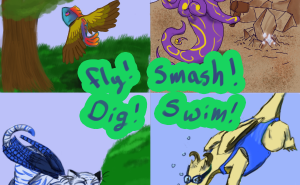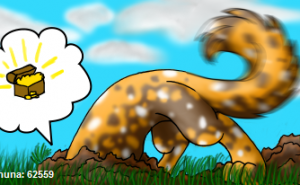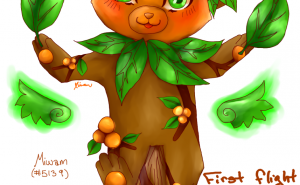 They won:






Congratulations!

The current theme is St. Patrick's Day*!
Any medium is acceptable for this one, just make sure to keep it obviously Aywas related as always. :3
As a starred (*) theme, you can enter this one even if you've won recently or plan on entering in the upcoming weeks.
Official Aywas stock is not permitted for this theme.

Good luck!

(Be sure to also check out the Free Monthly Customs post below!)

- Eri
Posted by Eri & Dew (#17) on Sun Mar 8, 2015 1:26pm

---
Free Monthly Custom Game!
Contests



It's time to give away nine free customs designed during February under the theme of Awards Night!

To play the free custom game, please include the phrase "CUSTOM #__" in your news comment. For example, if you want Custom 1, please comment "CUSTOM #1."

Don't lose out on a chance to win one of these customs by voting incorrectly!

Custom One = bad.
Custom1 = bad.
Custom#1 = bad.
Custom #1 = good!
I love custom #1! = good!

Here we go!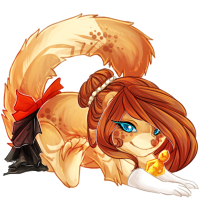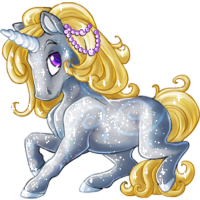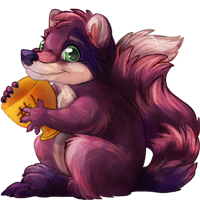 1................................................2................................................3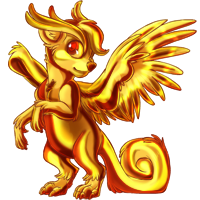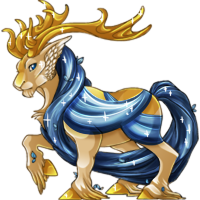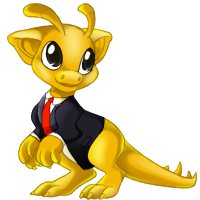 4................................................5................................................6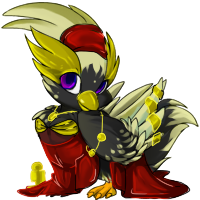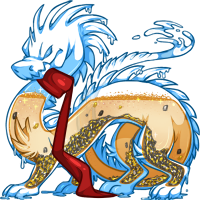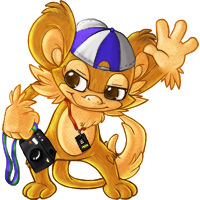 7................................................8................................................9

Please contact Kyu (#1010) for your prize if you designed one of these customs!
If one of your creations didn't make it in, we highly suggest entering it as a site pet submission here if you don't want to sell/keep it. :)

You have until March 11th at 11:59 p.m. to get your vote in!
One vote per account.

Good luck!

Want to see one of YOUR creations featured in the monthly free custom game?
Enter your submission for April here! The theme is Bubbles.
(Please also remember to ensure your submissions follow standard custom/pet rules.)

- Eri
Posted by Eri & Dew (#17) on Sun Mar 8, 2015 1:04pm

---
Monster Update!
Site Update

MONSTERS!
The moment you have all been waiting for...you can now catch monsters as custom pets!

The first thing you will need to catch monsters is a Monster Certification, which acts like a skill item. When you obtain a Monster Certification, you apply it to your active pet to give that pet the skill to catch monsters as customs.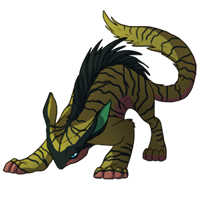 You may be well on your way to catching monsters if you have been keeping up on your museum collection of monsters (previously in the Adventure/Battledome features but ported over to the museum). You can view your collection of Ay and Ara monsters
here in the museum.
When you collect one of each monster in Ay and Ara, the museum operator will give you a Monster License to use on your choice of pet. If you want to get started RIGHT NOW, or you don't want to collect monsters first, you can pick up a Monster License in the
USD Shop
for $10.00.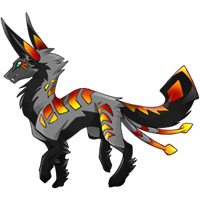 You can read about monster breeding and customs in their
new Knowledge Base
article. Note that we only have lines for a certain number of monsters, and no shading available, so if you want to use Recolor Potions on the monsters you capture, it would have to be the ones with source files available.
However, the userbase can alleviate the problem of having no source files by
donating relines to this thread.
When a reline is donated and accepted, everyone can start customizing the colors of that type of monster.


Speaking of Recolor Potions, because you'll be needing them for the monster release to customize your monsters' colors, we've decided to re-release them into the USD Shop for some pretty cheap prices. You can pick up a five pack of Recolor Potions for $8, or a ten pack for $12.
Enjoy!
Posted by J.A.K. (#15) on Fri Mar 6, 2015 5:52pm

---
Essence of March 2015
Items



The Essence of March 2015 image has been updated.
(Try doing a hard refresh if you don't see a sauce bottle!)

As an aside, I'm back from being without Internet for nearly three days, so look forward to some updates from me throughout the weekend! :3

- Eri
Posted by Eri & Dew (#17) on Thu Mar 5, 2015 9:02pm

---
Knowledge Base - Mineral Crystal
Site Update


The Knowledge Base for the Mineral Crystal has been updated! Please be sure to download PSDs from the Knowledge base from this point forward - we had them on dropbox so tiers couldn't be sneaked upon (random string URLs and all that).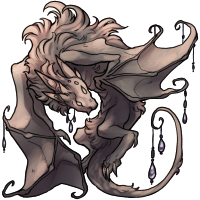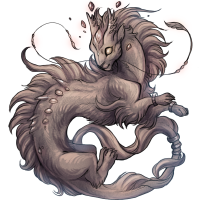 As well, if any artists out there want to make some SCC bases for future events, drop me a message!
Posted by J.A.K. (#15) on Thu Mar 5, 2015 12:20am

---
SINK COMPLETE!
Site Update


Congratulations! You did it!


1,770,000,000 BP Sunk in 6 HOURS!
You unlocked all the BP Sink tiers and now have access to all the bases available for the Mineral Crystal! The new bonus SCC bases will be added to the Knowledge Base when the article is updated sometime tomorrow.
In the meantime, enjoy the bases that were unlocked and have fun coloring them! And hopefully this event has helped drain a lot of the BP out of the economy and stabilized some of the prices.
The Mineral Crystal has been put into the
BP Shop
for a slightly higher price. You may buy this item until April 1, in which it will be removed. The custom maker can be used indefinitely.
Posted by J.A.K. (#15) on Wed Mar 4, 2015 12:16am

---
Billion BP Challenge
Site Update

Billion BP Challenge
The March BP sink event is here! The item you see above is a custom maker for specific SCC bases. Which SCC bases are those? Well... it depends on how this event goes!
Over twenty bases were commissioned for this event. For every BP tier that's reached during the event, a new base is unlocked for the custom maker. If all twenty tiers are reached, and all twenty bases unlocked, that means that the BP sink event sunk
ONE BILLION BP
from the economy!
For every 3,000,000 you sink, you receive a Mineral Crystal. Keep checking back (and sinking more BP if you can, and encourage your friends to sink BP) to see what the bases look like as they're unlocked. They'll be revealed on the feature as each tier is reached!
Start Playing Now!
If the final tier is reached and one billion BP is sunk, then two new SCC bases will be added to the item - one from Wildrice and one from Kuri. We may even do a little celebration!

Good luck!
Posted by J.A.K. (#15) on Tue Mar 3, 2015 6:34pm

---