Recent News
Search Options ►
Slight Hiccup
Site Update


As some of you will have noticed, some games and items decided they didn't want to play any more and were spitting out errors - and then the site went down for a few minutes.

Thankfully the latter was intended, as Yasu quickly jumped in to fix the issue.

The error was caused due to the inventory table getting filled up, but it's all fixed now!

Most scripts do not remove currency or set timer flags until after the item is given, so whatever daily script failed for you before you should be able to retrigger again.

I just successfully picked up a raffle crystal and Geode, personally, so you should be fine to get back to your dailies!
Posted by Eve (#2775) on Wed Sep 21, 2016 3:31am

---
We have a winner!
Contests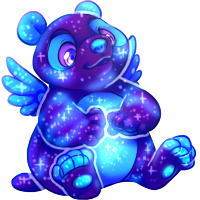 After a very close race, one Ganchuan has come out on top: the Magic Tummy Ganchuan by Jaq and Danny (#2511)! You can now find this adorable creature in the BP Shop, in stock for 300,000 BP.

As a reminder, the Ganchuan will remain as the current Raw pet until December 15th, 2016 at 11:59 PM AST, so be sure to mark your calendars! Please check out the two previous news posts as well, in regards to a deadline extension and the disappearance of the Ask the Admin forum.
Posted by Kousei (#25044) on Mon Sep 19, 2016 2:35pm

---
Quick Note
Site Update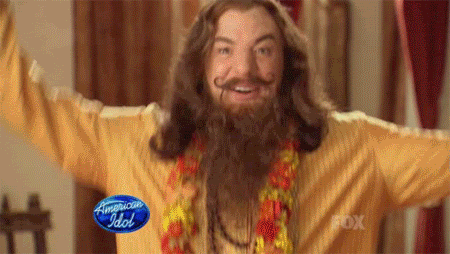 Before anyone panics and reports it:

Yes, "Ask the Admin" is gone.

A lot of threads there were better suited to being PMed to the admin in charge of that area of the site, or in the help forums for general assistance, and lets be honest - it often got accidentally ignored.

We're going to be replacing it with a new forum to consolidate a lot of threads that we all need and all routinely can't find, and hopefully people will feel more comfortable coming directly to us with their problems =)

We'll annoy you with more gifs and information when it's all done!
Posted by Eve (#2775) on Mon Sep 19, 2016 1:29pm

---
Five Words or Less
Site Update


Unexpected house-guests all weekend completely slaughtered any queue progress, and oh my you all got your festive spook on while I was busy! I have literally never seen this many customs in these queues... ever XD;

As such the deadline for CCCC/O and OCC/O customs has been extended to Saturday 24th September because I promised I'd make sure people get a chance of at least one resubmission and that's more important to me than shutting the queues today.
Posted by Eve (#2775) on Mon Sep 19, 2016 9:14am

---
Story Game and Library Updates!
Site Update



This week's winner is Rohvannyc (#21192)! They won a Paleo Skull + 1SP!




Don't forget to read their entry before submitting yours!


Entries for next week must be in by September 25th at 6pm AST.

Updates, chat, the ping group, and the prize for next week can be found in the Story Game thread!
Story Game rules and info can be found in the Knowledge Base.






You guys know by now that we've been working on fixing features, and Library has been very dead for so long, so here's a small update!
Every seven books that are approved in the library and uploaded to the site will be entered into a raffle for a bonus prize!
Our first batch of books was recently released, and our first winner is Quetzal & Visu (#67745)! They won a Bronze Custom Crystal!




Keep submitting those books!
Posted by Rudy (#4485) on Sun Sep 18, 2016 10:37pm

---
September Sales!
Site Update
Surprise Sale Time!

We said we would be hosting sales from time to time, and in preparation for Halloween we thought this would be a great time!~

This sale is a little different, as I have also activated the Mystery Box!





For every $5 worth of items you purchase in the USD Shop you will receive a free Mystery Box Ticket! May luck be on your side!







The SBC queue is sad and lonely once more, so those are the first ones we are putting back on sale! You can pick up a Sketch Breeding Coin, Talisman, or the Sketch SCC Pens to create your new pet!





Having trouble getting someone to base the pet? Well we are going to try something new this time and I am also putting the Species Statue on sale! You can use this statue to put in a request to the SCC Team and get one of those amazing artists to base your pet! Remember: You will still need the pen in order to upload your based SBC pet!







The Edit Repository is full of Soluss and will be getting more in, so stock up on some discounted trinket boxes!






I know how everyone loves breeding Teos, so the Painted Gold are going back on sale!





You can pick up a Hybrid Genetics Kit, which you can also use with Alidae Eggs and Transitional Fossil Eggs in place of the proper genus!

This sale will last until Sunday, September 18th at 11:59 pm AST, so get your goodies while they last!
Posted by 🎁❄Kaiyo❄⛄ (#489) on Fri Sep 16, 2016 7:49pm

---
A garganchuan decision!
Contests
While there were many adorable entries, here are the six finalists for the Color-a-Ganchuan contest! Choose carefully, as the winner will be the site's first official coloration! The remaining five will be raffled off as customs, so don't despair if your favorite doesn't make the cut (unless you have terrible luck like me, then we can despair in a corner together).
Posted by Kousei (#25044) on Thu Sep 15, 2016 10:02pm

---
Adventure Pets
Pets
W-What's this? It seems like a few new pets have been spotted in the various Adventure areas! Make sure to have plenty of Aynip, Nets, and whatever else you need, otherwise you're gonna have a bad time.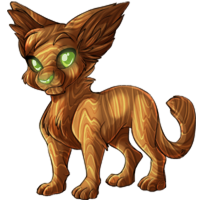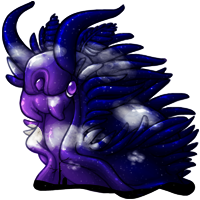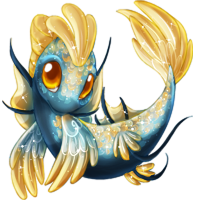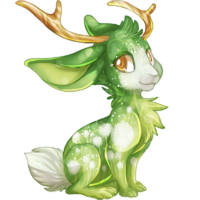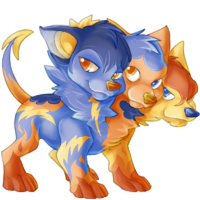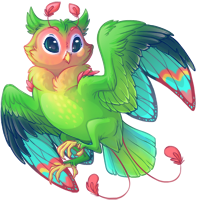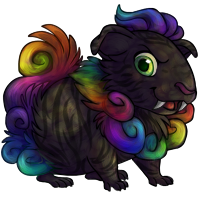 In addition, the August pet coloration submissions forum raffle has been drawn!




Congratulations to Pinselohr (#74078) for winning a Bronze Custom Orb!


If you want to design some Adventure pets, go and post them in their respective threads here! There's also a chance that the designs accepted from that forum will go into the Pet Shop! Remember, you can earn SP!


If your design is now released as a site pet please contact me, Kousei (#25044), for your free copy.
Posted by Kousei (#25044) on Wed Sep 14, 2016 11:17pm

---
Bot: Watch out for the spikes!
Site Update





Good Afternoon! I bet you were all expecting me to post about the Music Event, weren't you~ Surprise!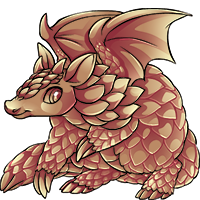 Instead, Inu (#45093) and I would like to introduce everyone to the newest creature to join the Trash for Treasure species! From this moment on the Talin can be created with any of the Trash Shop Tokens!

A special thank you to Inu (#45093) for using the magic of a Slashbot and bringing this spikey species to life!
Posted by Slashbot (#3) on Wed Sep 14, 2016 4:12pm

---
Quick Update
Items


After some talking we've decided to drop the price to 2SP.

If you have already purchased one, please PM me to let me know
- and who you got it from if you purchased it from another user -
and I'll refund 1SP to those that bought one.







Someone asked if we could include the Bronze items - and indeed we can!

A 3:1 trade-rate has been set up in the shop!
Posted by Eve (#2775) on Wed Sep 14, 2016 1:16am

---