Recent News
Search Options ►
Super Speshul Egg & more!
Site Update





As much as I love keeping you guys in suspense, the time has arrived to reveal what the Super Speshul Egg hatches into!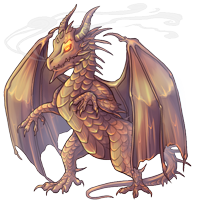 ... a Super Speshul Dragon, of course!
Click on the image above to download the PSD.

The Super Speshul Egg will allow you to upload a custom on the base above with up to 30% edits.
To give you enough time to make the perfect pet, the item is usable through December 14th at 11:59 p.m.

P.S. You'll notice that the PSD is quite large, so these would be great pets to use the Natural Aywa Enhancement on. :3

We can't wait to see what you guys make!







Congratulations to our ferocious, fearless Top 20 Questers!
In reward of your valiant efforts, you will have various treasures bestowed upon you:

- a special dragon trophy
- 3 SP
- and one of twenty premade dragon SCCs like the one below!
I will be contacting you individually, in order, to claim your pet and send you your prize. :D


Species owned by our event creator, choco (#41056).





*waves*

We hope all of you enjoy your goodies, and thanks for playing!

- Eri
Posted by Eri & Dew (#17) on Wed Nov 19, 2014 9:19pm

---
Finding Fauna Forest
Site Update







Once upon a time, the lands of Ay and Ara--regions already flourishing with flora--suddenly became blessed with enchanted fauna of any shape, size, and color you could imagine. Over the years they diversified and dispersed, many finding forever homes and larger pets to be companions for. However, one place in the lands remained reserved for these little critters, but was lost to all maps and knowledge...until today!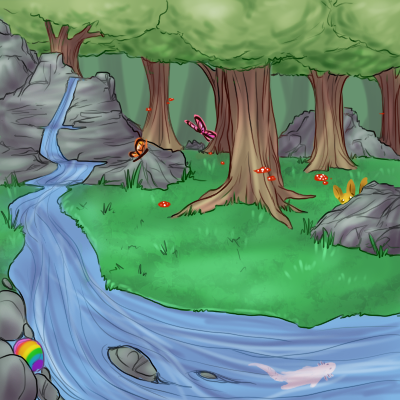 Welcome to the Fauna Forest--a place of frolicking, fun, and fauna!
Brought to you by Azi & Darsol (#6879), and which would not have happened if it weren't for Bex (#16)!

Here are some of the fauna* you'll run into amid the trees of the forest:











*Note that all of the fauna are currently classified as collectables so that there's no issue gathering them from the adventure region. Once the region closes, all of these items will be turned into fauna for you and your pets to enjoy.

It appears there are also a small number of fauna-inspired pets roaming the forest!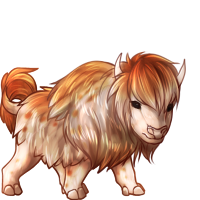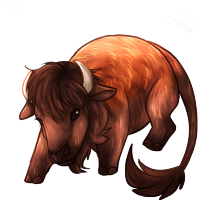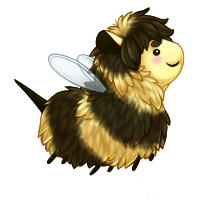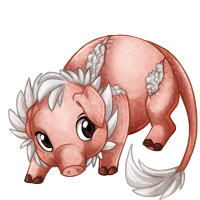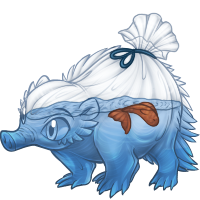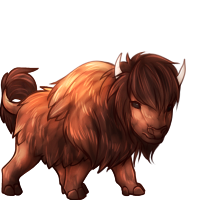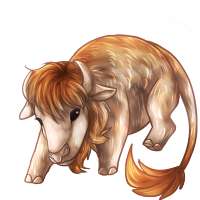 You might notice that there are less than 20 pets in this region, which is intentional since the spotlight is on fauna. :3





Speaking of the famous little critters, it seems that a few of them have been immortalized in sticker form!
You will encounter piles of stickers in quantities between 1 and 10.
These are account-bound points that will be used in the Seasonal Shop, set to open Friday.
You can see how many points you have at any time by visiting the shop.





Now, before you get out your nets and money lighters and come after me in rage, Azi and I want to stress that this is meant to be a very laid back event. Everything in the shop will be priced to be affordable, and the main things you'll find in the store will be fauna, clothes, and pets.

We also have a few more surprises, but you'll just have to wait and see what those will be!





The Fauna Forest will be open from November 18th - November 24th at 11:59 p.m..
The Seasonal Shop should open on Friday and close on November 25th at 11:59 p.m.


Hi! :3 I'm Moe, and I'm pretty awesome.
Let me show you around my home, the Fauna Forest!







- Eri
Posted by Eri & Dew (#17) on Tue Nov 18, 2014 9:55pm

---
Little Dragon Reminders!
Site Update



Just a quick reminder that the wonders of Dragon's Canyon will be closing down in a few hours!
Yasu will be closing down the event pretty quickly after 11:59 p.m. tonight, and I will announce our questing winners and details about the Super Speshul Egg tomorrow evening. :3





And as a last little gift, there was a suggestion to turn the adorable baby dragons into HA items, so you can now find those in the Event Shop until tomorrow night at 11:59 p.m.

Enjoy, and thanks for playing safely with dragons!

- Eri
Posted by Eri & Dew (#17) on Tue Nov 18, 2014 9:28pm

---
A New Raffle has Started!
Items
A new raffle has begun
Wild Teo Egg

Ticket Price: 1 BP
Max Tickets: 1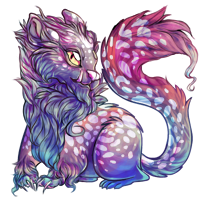 This pet (which was returned to me per its rules) is up for raffle.
Remember the rules: it cannot be sold, traded, or given away. It must remain with the owner or return to me if they don't want it anymore. Note that it has two breeding slots pending.
Posted by J.A.K. (#15) on Tue Nov 18, 2014 12:33am

---
Castle Princess and Human Avatars
Site Update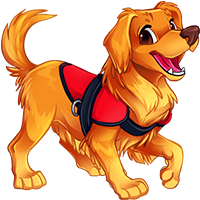 One of our friendlier Tavi dragons is now selling a pretty Castle Princess HA set in the Event Shop.








You can buy the items individually; there's a crown, scepter, dress, and hair.
The Castle Princess set cannot be found in any of the eggs, so if you want one or more pieces from this set, be sure to snag them from the shop! They'll be available through the end of the event.

11/17 UPDATE: The Castle Princess wearable images should now be working. :)





I also wanted to make a quick Human Avatar announcement!
As a heads up, Yasu is going to be working on the system some time tomorrow, so you may find that your HA is not working or not showing up. This is to be expected, and will be remedied as soon as possible. He's taking the system down to make a few fixes, since some of our new members cannot create HAs or are otherwise having problems with them, and we want to get that straightened out. :3

Thank you!

- Eri
Posted by Eri & Dew (#17) on Sun Nov 16, 2014 5:28pm

---
Dragon's Canyon Updates!
Site Update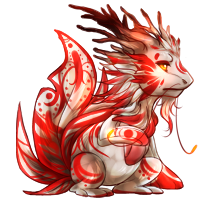 The dragons and I have some updates for you!





First, you might've noticed that a Top 20 Questers board has been added. Your quest level is determined by how many quests you complete, and rejecting a quest will not bump you down. So, if I do 100 quests but have rejected 5, I will be at quest level 100.

Note that the quest level is different from your location level. Currently, your location level in Dragon's Canyon can now not exceed level 14 to keep you from "mastering" the area, so that you can quest infinitely. Unfortunately, we can't display your current quest level, so you'll only be able to see it if you move up into the high score board.





The Tavi should still let you throw gems at him after every three quests you complete, and the most he will ask for is 480 gems.

Yasu and I have spent the past few days working on getting all of these kinks with the new script ironed out, so thank you SO much for your patience and continually testing things and reporting them in the glitches forum. The bugs were pretty widespread, but I know many of you have still been loving the event, especially since prizes are being given out instantly through the eggs. :3

We also didn't want to reset everyone's quest level since pretty much everyone encountered some sort of glitch, but we did expand the high score board from 10 to 20 people, and I'm happy to report that even people with consistent bug issues are on it. n_n High score winners will receive a special dragon trophy, SP, and a custom-related prize!







Second, a bunch of dragon items have been activated!

The Dragon Dagger and Flaming Dragon Dung are adventure weapons that give you various fire-related bonuses. See their descriptions for full details. The Fireball is an LBC/MBC-compatible breeding add-on that tells your artist to give you fire-colored offspring; note that this item does not give edits, it influences only the color palette.






These two mysterious eggs are now hatchable! The Much Specialer Egg will turn your active pet into one of 8 dragon-themed hybrids or rares at random, while the Not So Uncommon Egg will randomly turn your active pet into one of 5 more common dragon-themed colorations. In case you want to be surprised I won't post the list here, but you can check out the item description and/or the Aywapedia to get the full details!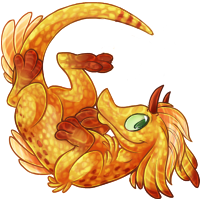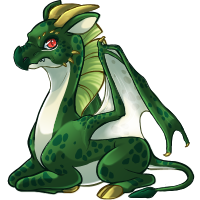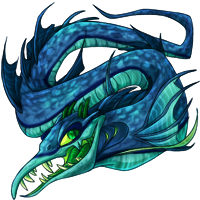 Third, we've released a final batch of dragons into the canyon!
There are 10 new pets for you to collect. :3 Enjoy!
If you are the artist behind one or more of these incredible dragons, stay tuned for a payment update!





The Super Special Egg use will be revealed soon!
As you might've suspected, especially if you've been poking around the Item Database, this is a custom creator. We'll be revealing what it creates in a day or two as a final surprise, and you will also have a longer time to use the item than usual since we want to give Graymare a chance to heal. :)

Dragon's Canyon will be closing up on November 18th at 11:59 p.m. to give you a full 48 hours+ to quest, steal eggs, and fling poo. The best parts of Aywas, amirite?

Thanks again to needchocolatenow (#41056) for letting the dragons loose on us, and to all of you for your continued patience and support. Have fun!

- Eri
Posted by Eri & Dew (#17) on Sun Nov 16, 2014 2:27pm

---
Art Gallery
Contests
Art Gallery



The art gallery has been judged!
The theme was Hibernation and we received some adorable entries that made me want to crawl back into bed. Alas. XD

Here are our featured winners: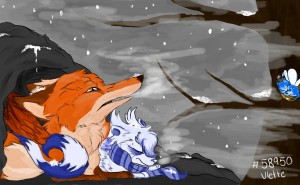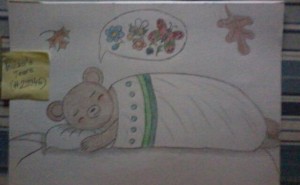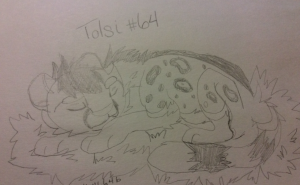 They won:






Congratulations!

The current theme is Book Covers!
Time to design an Aywas-related book cover or book cover scene. :3 This can be a brand new book cover, or your rendering of an existing Aywas book item. You can use any medium you like, from digital to craft materials. You may also create a scene featuring a book cover, or multiples (like a library, or a pet reading, etc.). Have fun!
Official Aywas stock is permitted for this theme.

Good luck!

- Eri
Posted by Eri & Dew (#17) on Sun Nov 16, 2014 10:55am

---
Private NaNoWriMo Subforum
Site Update



The Private NaNo 2014 forum is now available!
If you don't want your work visible to the public, you can utilize this area.
Only you and staff will be able to see your threads, and we will happily remove them from the site upon request after the month is over and prizes have been handed out.

You must still follow the Instructions and can ask questions on the FAQ thread.

Thank you! :3

- Eri
Posted by Eri & Dew (#17) on Sat Nov 15, 2014 8:50pm

---
Dragons vs. Bugs!
Site Update



Evening! :3 I just wanted to let everyone know that Yasu is working on a few glitches that have popped up in Dragon's Canyon.

- Fixed: If you couldn't turn in gems after completing 3 quests, 6 quests, etc., this should now work for you. This was not impacting everyone, but if you still have a problem with this, please report it in the Glitches forum.

- Being Investigated: Quest capping at Level 15 and the Grumpy Tavi not taking gems after you max out.





I will announce the event end date and details on the Top Questers contest when these issues are remedied, as we want to make sure you have enough time to enjoy Dragon's Canyon without pesky bugs. :3 Thanks for your patience as Yasu works out the kinks in this new set of scripts!

- Eri
Posted by Eri & Dew (#17) on Thu Nov 13, 2014 10:22pm

---
Trivia & Weekly Raffle!
Site Update
Weekly Raffle



This week's raffle winner is:
Okirin (#40141)
Who had 27 crystals out of 17,320 total and won a Design Ticket!





Congratulations!


Next week's winner will receive...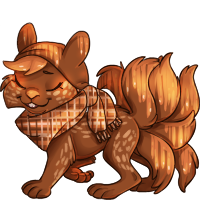 A set of November GP Shop pets!

Set a reminder to snag those crystals!


Trivia





The trivia has been updated!
Last week's questions and answers revealed!

Which genus is not featured as one of the 2014 Halloween Shopkeepers?
Soli

What "pet" is featured in the recent news post for RBC artist applications?
RBC Item

How many winners were there for the Halloween Art Gallery theme?
9

This ticket will allow you to unlock a use to the GCC Design Feature!
Design Ticket

Who is the latest SCC artist to be featured in a news post?
UK (#557)

Which of the following is NOT a color variation of the Wanderer HA set?
Pastel

What is the Free Monthly Customs Game theme for December?
Chocolate

How many Newest Colorations for pets are displayed on the Welcome Back page?
8

Which of the following is NOT a current GP Shop pet?
Forest Raffi

Who won the recent raffle for a Magic Custom Trove?
Rose the Ghost (#20789)


How many questions will you get correct this week?
Good luck!

- Eri
Posted by Eri & Dew (#17) on Thu Nov 13, 2014 8:53pm

---