Recent News
Search Options ►
A New Raffle has Started!
Items
A new raffle has begun
Random Breeding Coin

Ticket Price: 1
Max Tickets: Unlimited
Posted by Eri & Dew (#17) on Sun Jun 7, 2015 12:42pm

---
A New Raffle has Started!
Items
A new raffle has begun
Gold Trinket Box

Ticket Price: 1
Max Tickets: Unlimited
Posted by Eri & Dew (#17) on Sun Jun 7, 2015 12:41pm

---
A New Raffle has Started!
Items
A new raffle has begun
Gold Spino Token

Ticket Price: 1
Max Tickets: Unlimited
Posted by Eri & Dew (#17) on Sun Jun 7, 2015 12:41pm

---
A New Raffle has Started!
Items
A new raffle has begun
Mineral Crystal

Ticket Price: 1
Max Tickets: Unlimited
Posted by Eri & Dew (#17) on Sun Jun 7, 2015 12:40pm

---
Spring Seasonal Shop
Site Update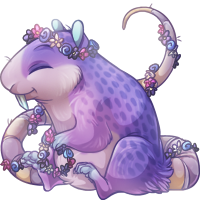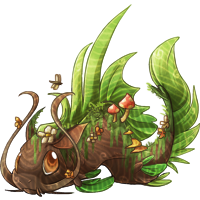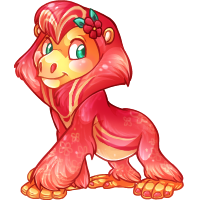 The Seasonal Shop is now open and hungry for your tasty Blue Paws! As is tradition, our Spring season goodies are relatively low-key, but let me introduce you to a few of the fresh things we have in store~!









What is a celebration without a smorgasbord of food from around the world?
You'll find five assorted energy and hunger foods above, including a Literal Carrot Cake!







For our fauna lovers, we have three baby pet companions for your pets!
There is a Baby Raffi Plush, adorable little Piglet, and running Foal.






Sticking with our continued egg theme, you will discover that the two eggs above are forum title/achievement items. The Painted Handblown Egg will unlock the title "Pretty in Pink" (in a pink text color) and the Fragile Egg will unlock the title "Don't Touch!"





Finally, we have a rather prismatic brew called the Color Changing Dye.
This potion will transform your active pet, at random, into one of six exclusive colorations. In case you want to be surprised, I won't reveal the images here, but here are the options: Tropical Pollen Folium, Spring Lamb Cheve, Spring Bloom Idolia, Pastel Kityip, Dandelion Oakl, Sparkle Bun Kaba.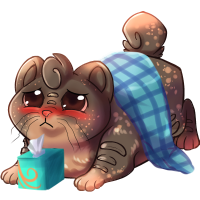 Don't be sad, Sniffles! I didn't forget about the other pets. *wink*
You will also find a total of 18 pets able to be individually purchased from the shop itself as well. A few extra pets were added to the shop and Color Changing Dye since you guys have been so patient with us getting things set up! <3

The Seasonal Shop will be open for a full week, closing after June 14th at 11:59 p.m.

The Egg Field will be closing up after June 8th at 11:59 p.m. just to give you a 24+ hour notice.
After that time, you won't be able to deposit eggs but will be able to collect them until they are all gone!











The Dye Raffles will begin in just a few moments! Winners will be drawn on the 11th, so be sure to get your entries in by the 10th at 11:59 p.m. just to be safe. :3

- Eri
Posted by Eri & Dew (#17) on Sun Jun 7, 2015 12:39pm

---
Commissions Platform
Site Update
After some fiddling around and testing by a core artist team, the big change is finally here! We are opening the market up for artists to take USD commissions for pet designs and HA artwork.






The new Commissions Platform is where artists are permitted to post ads and make transactions for their USD art services. Want to take commissions? Post your ad there! Want to sell a unique design or a set of designs? Post your ad there! How about PSD uses? Go for it! It's available for the USD sale of any derivative artwork made from Aywas pet bases or HAs.

Unlike the Paintbrushes, which essentially charged a 50% fee for taking USD commissions, use of the Commissions Platform only requires a 15% fee of all finalized receipts. Fee Collection days are on the 1st, 7th, 14th, and 21st of the month. The next fee collection day will be on the 14th due to the timing of this release.

A Knowledge Base article has been released with rules regarding using the Commission Platform and a description of the Fee Collection.







It's only natural that artists will start shifting over from Artist Paintbrushes to accepting commissions through the Commission Platform. As a result, we have raised the Paintbrushes payout to 75% of the original price of the brush (for instance, the Gold Paintbrush, which costs $20, will yield $15 payout).

Paintbrushes will still likely be in use by players who cannot use PayPal accounts themselves, and have to buy brushes from other players with GP or services. But they will yield more now, so they won't be entirely phased out by the Commission Platform.

Please note that this change in payment amount may result in some delays with redeeming Paintbrushes initially. Also, please be aware that the description states that Paintbrush information should be sent to account #15 now.







The Terms of Service has been updated to reflect our new rules regarding USD sale of pet designs under the section "USD Sales of Designs By Artists". In addition, we have decided to add a new site-wide rule:

"You agree that you will not spam or send unsolicited advertisement or commercial messages to players through the PM system."



One final note: these changes (the Commission Platform, especially) are going to be in trial period mode for three months. This is a big change and will undoubtedly have a lot of effect on the economy of the game. We reserve the right to remove the Commissions Platform at any time, but we will make our best effort not to do so before the three month trial period is up so we have time to examine the effect it has.
Posted by JAK (#15) on Fri Jun 5, 2015 2:03am

---
Trivia & Weekly Raffle!
Site Update
Weekly Raffle



This week's raffle winner is:
Zyte & Erik (#350)
Who had 16 crystals out of 10,848 total and won a Greater Painted Pen!






Congratulations!

Next week's winner will receive...





A Jeweled Rare Crystal!

Set a reminder to snag those crystals!

Trivia





The trivia has been updated!
Last week's questions and answers revealed!

Which artist is new to the SCC team?
all of the above

__ thru __ is Tourette Syndrome Awareness Month
May 15th - June 15th

In the recent Art Gallery, yam(#63097) drew which genus?
Soli

Which genus did Thaliel (#48163) win in the recent free monthly custom game?
Oakl

How many requests did the GCC team complete in the announcement on May 25th?
107

The MayDay sale is on...
May 28th

The __ Sevryn radiates sunlight wherever it goes.
Sunspeckled

This item can be used to make an SCC pet from Jester.
Dream Sphere

How many users are credited in creating the Blue Diamond Hybiscus Gown?
3

A tiny Nine is available through...
11:59pm May 29th

How many questions will you get correct this week?
Good luck!


- Eri
Posted by Eri & Dew (#17) on Wed Jun 3, 2015 10:58pm

---
Adventure Pets!
Pets
A new batch of pets roaming around have been released into Adventure that are excited to find new homes!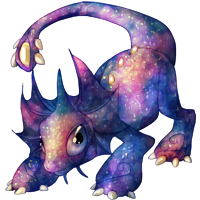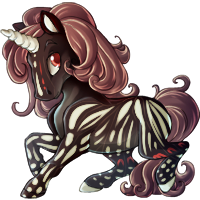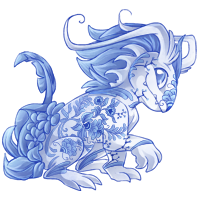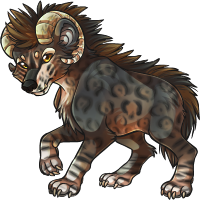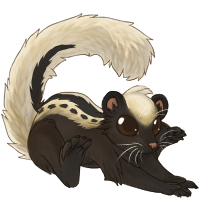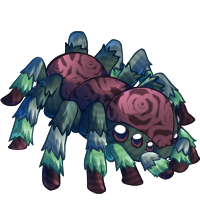 If you want to design some Adventure pets, go and post them in their respective threads here! There's also a chance that the designs accepted from that forum will go into the Pet Shop! Remember, you can earn SP!

If your design is now released as a site pet please contact Kyu (#1010) for your free copy.
Posted by Kyu & Mauri (#1010) on Wed Jun 3, 2015 10:21pm

---
T4T: Double bill
Items


June is Alzheimer's and brain awareness month, and this lovely wearable blossom is brought to you by Nemesis Valkyrie (#476) to help you go purple with Alzheimer's Association. Follow the link for information about Alzheimer's and dementia, issues that are hitting more families every year.

The item will be in Trash for Treasure for the remainder of the month, and will be removed July 1st.





Spreading the love is Prof Jamew (#2712) who wants to share this little imp fauna with everyone in celebration of their birthday tomorrow!

Trash for Treasure will be keeping these little huggers around for you until July 3rd!
Posted by Eveglori (#2775) on Wed Jun 3, 2015 7:59am

---
Update on Teo Auctions
Site Update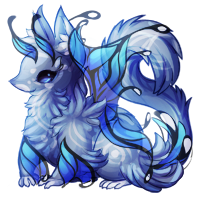 The Teo Auctions are going well! Be sure to get your bid in, because some of the Teos will be ending soon. A majority of the artists have been fronted their pay and now we're just waiting for reimbursement from the auctions to be back in a good position re: paying bills.

Thank you to everyone who's been bidding or donating Teos to the auction!

Please note that some of the newer Teos are not "base auctions" and are actual colorations. Players have been donating actual colorations to the auctions, while there are some who have donated some bases. The original auction Teos are guaranteed as base auctions.






Speaking of Teos, a new set of Pride Teos are being commissioned to the MDT artists, so you can see your identity or orientation colored by a different person with a different design.

Wait, how are you going to claim one if they're new and you already picked one?

Oh, the Premium Item will be reset again on the 14th so you can get a second Pride Candle.
Posted by JAK (#15) on Wed Jun 3, 2015 5:20am

---