Recent News
Transaction Script (pt2)
Site Update
We have executed the last part of the transactions script. Remember, you can view these transactions here.

The last part handled:
- bank withdrawals and deposits (so if you deposit your earned BP, you should have that back)
- breeding predict kickbacks
- missing SP


If the amount you have now seems like in excess to you, there's really not much we can do about that at this point. You may want to consider not buying breeding items with "excess" money, though, just for economy safety. Items like custom items, pets, HA items, and so forth cause no economy damage though.
Posted by Nyah (#15) on Sat Feb 16, 2013 6:55am

---
Rejection reasons and custom link
New Feature
After spending about thirty minutes trying to figure out which one of my customs got rejected, I thought it'd be pertinent to have the pet that got rejected's image linked to the custom rejection message. So now you can know exactly which pet you need to get checked!

Also, admins can now tell you why your pet was rejected in the rejection message - white background, pixels, too high edits, etc. No more guessing ;)
Posted by Nyah (#15) on Fri Feb 15, 2013 9:11pm

---
Missing pets
Site Update
Missing pets have been restored. If you feel you are still missing a pet please go to this thread and follow its instructions: click here.
Posted by Nyah (#15) on Thu Feb 14, 2013 4:59pm

---
Lairs and Shops re-enabled
Site Update
FYI:

- Lairs and Shops have been re-enabled. Yay!

- We're working on restoring the lair groups that you had formed, since I for one know it'd be horrible to have to resort all your pets D:

- We do know now that the crash took out a couple of (seemingly random?) pets with it, and have them safe in another backup, and are working to restore them.

- The issue with games not resetting should be fixed now.

- We are still working to refund the kickbacks that submitting predicts gave out through the missing data time. Bank CDs should be handled now. For those of you who transferred Orbs to GP during the Jan 14 - Feb 4 period, you'll have to re-establish contact to get your GP reinstated. Also, remember, if you had staff GP sent to you ("You have received X GP from the Aywas Staff!") you have to contact a staff member to get that back too.

- Missing SP is being worked through, as well as we are piecing together any accounts lost due to the crash.


A lot is being worked on but we're making progress through it!


PS:



A Book of Completion is sitting in the advent calendar. I think this wide release will drive down the price of it, so anyone who lost adventure levels can buy it really cheap and restore what they originally had, and someone else can make a little money! Hopefully that helps...

PPS:
Until Feb 18, using the book will not ban you from adventure. Feel free to use them to your heart's content until then without penalty.
Posted by Nyah (#15) on Tue Feb 12, 2013 6:32pm

---
Transactions Script
Site Update
The transactions script has now run, updating your accounts to where they should be based on your purchases, your sales, the money you sent to other users, and the money they sent to you. Click here to view your transaction log.

For those of you who received official payments from staff, those were not refunded by the script. Contact the staff member who organized your payment to have it reimbursed.

Next we are going to be focusing on trying to piece together the missing accounts for newer users who registered after the rollback date. More information will be forthcoming when we have more of an idea of how to do this.



Missing Accounts
Anyone with a missing account should send an email to aywas.restore@gmail.com with as much information as you can: the account ID, the pets you have (or names given to them), conversations you may have, recent store or GP purchases, etc.
Excess GP
If you have excess GP or BP, this is because we didn't remove amounts from purchases you made to official shops. You can safely spend it - consider it as a gift for the server practically exploding!
BP Event
It's not really an event, just that we're going to be doubling the output of BP the site gives out for a week to cover lost BP. For example, when this is confirmed and released, you'll earn twice as much adventuring. Hopefully that'll even things out.
Posted by Nyah (#15) on Sat Feb 9, 2013 5:40pm

---
Downtime Potion
Items



Do you remember these from last year? Might you care for another one? We're still working on the database, so if you wish, in the meantime you can gather a Downtime Potion from the Advent Calendar. You can edit the pets now too.


Posted by Nyah (#15) on Fri Feb 8, 2013 12:10am

---
An update
Site Update
This is a quick update to let you know some of the plans. As you might have noticed, accounts rolled back to Jan 14 or something. This rollback was accounts only (which maintains BP, GP, premium, and so forth), as pets and items weren't rolled back.

We do log all bank and shop (user and official) records, so what we're going to be doing is running a script that goes through all the purchase records and sends out GP and BP from accounts to the places it should be as if all those transactions were happening at once. You'll be provided a page so you can see everything you purchased from the rollback point to now.

That said, don't spend any of your current BP or GP -- it might belong to someone else... and the script will probably put your account into the negative if you remove the funds from your account before they send (so if you did that, might want to ask that person to send it back until the official script runs).

More updates will come as soon as we have more solutions...
Posted by Nyah (#15) on Thu Feb 7, 2013 1:51pm

---
We're working on it
Site Update
Morning!

If you can see this message, that means Aywas is back online. While the site is back running again, you will notice a few scripts has been disabled. I will be working on fixing the issue with these scripts throughout the day.

As well, any users with accounts created after January 13th 2013 will notice that they cannot log into their accounts. We are aware of this too and we're currently working on a solution for this problem.

Anyway, there will be an official news report made by one of the staff later today concerning what happened and what we're going to do from this point on, so please put off any bug reports or missing item/currency/whatever reports until then.
Posted by Yasu (#3410) on Thu Feb 7, 2013 6:47am

---
Welcome to February!
Site Update















It's a brand new month--and that means brand new pets and items but rekindling old loves.
This month is going to be a busy one! From Valentine's Day to a user event, get ready for a month of Aywas adventure!

But first up are our monthly pets! :3

We have a new batch of lovely pets in the GP Shop looking for homes!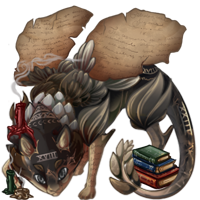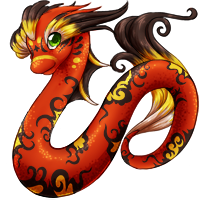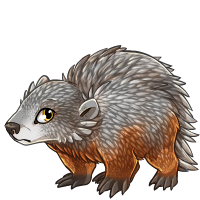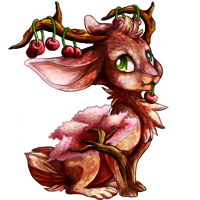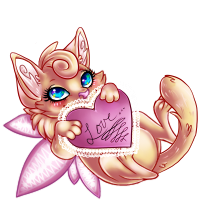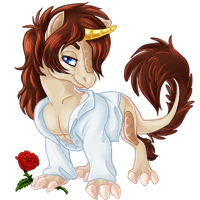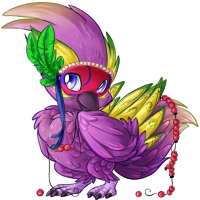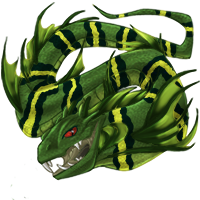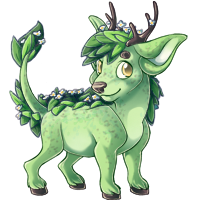 Pets like company, so be sure to adopt a pet from the BP Shop this month, too!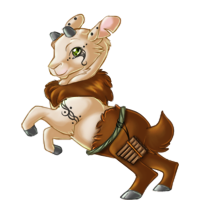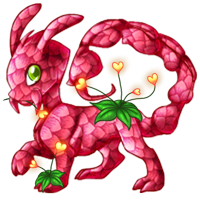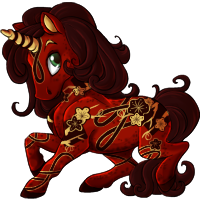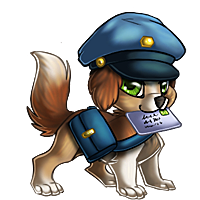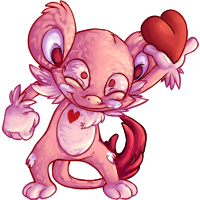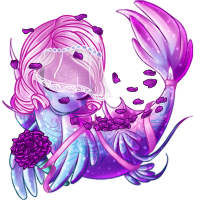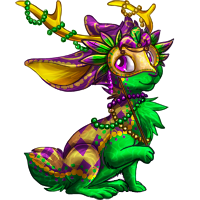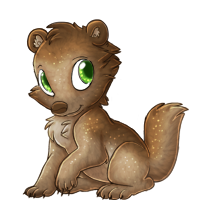 If you colored one of these stunning pets, please contact Visark (#185) for your payment!
Make sure to send the PSDs for these pets in to aywas.pets@gmail.com right away! Or I will break your crayons in half.





The Essence of February 2013 has arrived!
Use this iris-inspired potion to change your active pet into one of the February 2013 monthlies!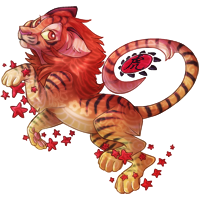 Floating down from the starry sky above Ay is the Tiger Lunaris!
If you have a February birthday, be sure to drop by Aywas on your special day to take home this guardian pet!





The premium gift for February is the Lovegram Box, but you have to wait until February 14th to find out what's inside! I will tell you, however, that there will be multiple exclusive goodies inside that are all yours!





We also have our usual assortment of monthly contests!

March Monthly Pets - BP Shop

March Monthly Pets - GP Shop

March Monthly Customs

Theme: Bubbles
(Blowing bubbles, bath bubbles, literal bubble pets, transparency, etc. Have fun!)




Coding Corner

You've probably noticed a couple little improvements here and there around the site (subject messages appearing in notifications!), but there is even more going on behind the scenes in addition to what we brought you in January! Keep your eyes peeled for a pretty big coding-related announcement in the next few days. :3







If your pets have been wondering when hybrid babby-making time would arrive or when they'd get to dive into a new Ara location, you can tell them their breeding and adventuring dreams will come true this weekend!




Love Letters: Coming soon to a lair near you!

(If you have any Love Letters hanging around from last year, DO NOT attempt to use them yet. There will be an announcement when it's safe to bombard one another with our favorite red and pink envelopes!)

With lots of love and well wishes,
- Eri








Posted by Dew ♥ Eri (#17) on Fri Feb 1, 2013 11:07pm

---
New Raw Pet!
Pets
Did you hear that?

Each raw crystal started to rumble one by one as their Elphin-making powers diminished and another creature began to absorb their magic.






What's that peeking its head out of its shell?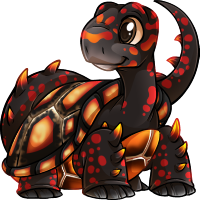 It's a Tordoka! Our newest Raw pet looks quite happy to see us. :3
You can now pick up the Cherry Foot Tordoka in the BP Shop.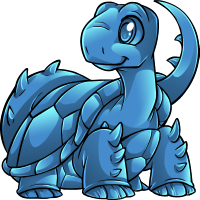 Click the image to download the PSD!
Remember, the Tordoka will be here through March 31st.

(You still have a few hours to submit remaining Elphin designs and snag the Tidepool one from the BP Shop.)

I can't wait to see what you guys do with these. n_n
Let's do our best to make the Tordoka enjoy its stay! <3

- Eri
Posted by Dew ♥ Eri (#17) on Thu Jan 31, 2013 7:47pm

---