Recent News
Search Options ►
Art Gallery
Contests
Art Gallery



The art gallery has been judged!
The theme was Back to School and we received some clever entries!
Even though most people can't wait to graduate, I miss school and am jealous of everyone going back this fall, so I loved seeing your work. :3

Here are our featured winners: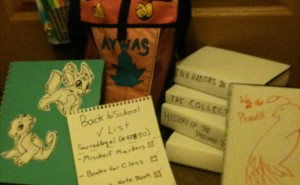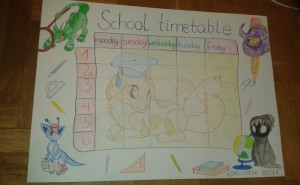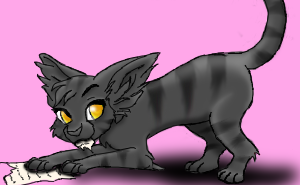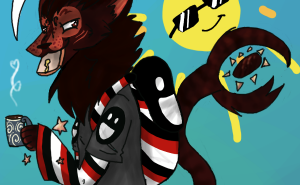 They won:





The current theme features the Apple Festival!
September always reminds me of apple farms, apple pies, bobbing for apples, and of course our Flaming Apple Festival. Any medium is acceptable as long as it is apple and Aywas related! Feel free to PM me with any questions you may have. :3

Some new themes have also been added!

September 8 - September 14: Aywas Extreme Stick Figures
September 15 - September 21: Postcard*
September 22 - September 28: Tin Foil Sculptures
September 29 - October 5: Paper Dolls

Also, don't forget, if you have ideas for an Art Gallery theme, share your ideas with us. <3

The big monthly news post is coming up next!

- Eri
Posted by Eri & Dew (#17) on Sun Sep 1, 2013 9:04pm

---
Ay Uncommon Updates!
Site Update



Whoops, looks like we accidentally baked our latest custom crystal addition a little too long!
*blames Graymare*
Gray: Hey, that's what you get for putting an equine in charge of the kitchen! No opposable thumbs, y'know.

The Ashen Custom Crystal will allow you to create a metal Uncommon Ay custom.
We've been needing a metal-level item to suit this group of genera for a while, so thank you for the user suggestion. :3 Instead of using MCCs for editless Oakls and BrCCs for editless Chiros, you should now use the Ashen Custom Crystal (ACC) for all your metal Oakl, Chiro, Meep, Arak and Shen needs!

So, where can you find the ACC?
It's currently stocking in the Metalsmithing Shop for 50 pieces of Smokey Quartz.





You will find Smokey Quartz dropping at r80 in the West River and stocking in the BP Shop for 100k each so that they don't exceed that price.

Note: Since this is a change to how metal Oakls and Chiros are created, you can use MCCs and BrCCs for both, respectively, through September 30th--a full month.





We have also moved the Flame Custom Crystal out of the SP Shop and into the Premium Outlet to be more in line with its value per another user suggestion. We will be adding some items to the SP Shop at different levels to replace the removal of the FCC. If you have any ideas regarding what you'd like to see specifically in the SP Shop, please let us know!

- Eri
Posted by Eri & Dew (#17) on Sun Sep 1, 2013 12:43am

---
Apple Festival
Site Update





The Apple Festival is in season!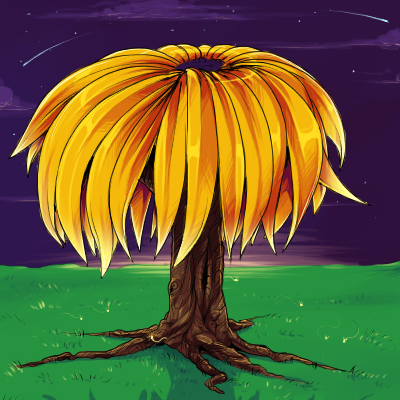 The
Phoenix Tree
is dropping Flaming Apples for the month of September.
Flaming Apples are quite useful in their own right as they yield BP and a chance at a custom making item. However, if you're feeling competitive, you can turn in your Flaming Apples at the
Apple Festival.
At the end of September, the top ten winners of the Apple Festival will get a
Bottled Starlight
and a PSD use of an apple-themed Lunaris made by Soul. The top player who has donated the most apples to the festival will also receive an apple-themed Xaoc designed by Soul.
Please note that the Apple Festival is officially replacing the double BP event as it produces a lot of BP.
Posted by Jack in the Box (#15) on Sat Aug 31, 2013 9:59pm

---
SCC Base
Site Update
Please pick a special SCC base sketch design.
This base will be available for BP for two months then retired.
Posted by Jack in the Box (#15) on Sat Aug 31, 2013 9:03pm

---
All Things Custom!
Rules



*digs self out form under a pile of crystal checks*

Greetings Aywas,
Your (only slightly bedraggled) Customs Pony here to offer some helpful tips, advice, and clarifications. I was planning on putting all of this together nice and neat in my revised Customs Guidelines, but since I've gotten at least two PM's on the same topic, I'll offer it up now, sans frills. You'll have to excuse the less than perfect wording and lack of pretty pictures. :c

All previous Crystal Checks are honoured. This has always been the case (since day one), and remains the case. Doesn't matter if I think your pet is the most Silver thing since sliced bread, if Skitty said it was Bronze, it's Bronze, it'll pass for Bronze from now until forever. If I kick something in error, just toss me a PM with a link to the crystal check, if you didn't get one of those PM me anyways and we'll see what we can do about it.

On the topic of PM's - please feel free to contact me. You are not bothering me, you will not be ignored. On the off-chance you don't get a reply within 24 hours, please poke me again! The only thing I can't give you via PM is a crystal check because it jumps the queue. If it's a Raw or another time limited submission, that'd be okay - those get expedited regardless.

Here's my WIP of the expanded customs rules - I've been writing this for a while, but didn't think anyone would much care to see my rough draft given it's incomplete and only covers areas where previously we have had no posted guidelines. If you'd like to read it anyways, head on over ~myaah!



Posted by Graymare (#14978) on Sat Aug 31, 2013 7:00pm

---
Contest reminder!
Site Update



Just a quick reminder that you have a little over 24 hours to get in your final submissions for the following contests!

September Monthly Pets - GP Shop

September Monthly Pets - BP Shop

September Monthly Customs - Magic

Deer & Wolf Pet Submissions

The deadline to enter each contest is August 31, 2013 at 11:59 p.m.

Good luck!

- Eri
Posted by Eri & Dew (#17) on Fri Aug 30, 2013 9:18pm

---
Trivia & Weekly Raffle!
Site Update
Weekly Raffle



This week's raffle winner is:
CherrelAnn (#53321)
Who had 4 crystals out of 16,234 total and won a Silver Potion!





Congratulations!

Next week's winner will receive...




This custom Raffi!
Good luck snaggin' raffle crystals. :3


Trivia





The trivia has been updated!
Last week's questions and answers revealed!

How many teams achieved Rank A for the 2013 Scavenger Hunt?
23

What is the ticket price of the current raffle for the Bottled Starlight?
1,000 BP

What day could the Lunar Meteor Day Wallpaper be collected from the Advent Calendar?
August 18th

Which of the following people are not one of the site programmers/coders?
Chelle (#7310)

What is the edit limit for Silver Potions?
30%

Which oakl colouration is said to become testy whenever they are mistaken to be reindeer?
Caribou oakl

Which user wrote the book 'The Collector' for the Undead Wedding event?
Payne (#13852)

Using a Slashbot slot or a Handheld World, a user may suggest any of the following except...
Redeem it for a Species in a Bottle to start their own species

When hatching an egg at the Phoenix Tree, users have the option to...
hatch as new pet or overlay an existing pet

How many different basic skin tones does the Salon offer you?
11

How many questions will you get correct this week?
Good luck!





FYI, Yasu is hoping to get the lair bug (with pets appearing that shouldn't be) sorted out tonight!
(And he should be able to do it without having to take lairs down.)

- Eri
Posted by Eri & Dew (#17) on Wed Aug 28, 2013 6:56pm

---
Test poll!
Site Update
Testing our new poll system. Yay!
Posted by 0x1337 (#54357) on Sun Aug 25, 2013 6:15pm

---
Birthday Style!
Site Update
Good evening everyone! In a bit of Staff-ception, Eri is posting on behalf of Sennara who is pretending to be Visark.







I'm here letting you know that there's a special item that will be hanging out in the advent calendar all day on Monday August 26 in Honor of Poedrem's (#126) birthday (which was actually on the 21st, but due to a warp in time, the hair got a little lost on its way to the Advent calendar)! So stop by, dress up, and rock out with this dangerously awesome new hairstyle and don't forget to wish Poe a happy (belated) birthday!

Posted by Eri & Dew (#17) on Sun Aug 25, 2013 4:29pm

---
Art Gallery
Contests
Art Gallery



The art gallery has been judged!
The theme was New NPCs and I loved seeing your interpretations of the characters!
I must admit that I was pretty surprised to see how popular Claude was. It's his fabulous hair, isn't it? XD

Here are our featured winners: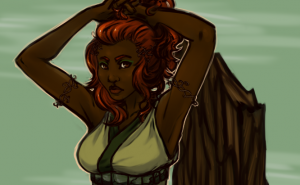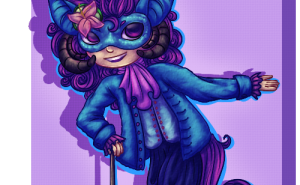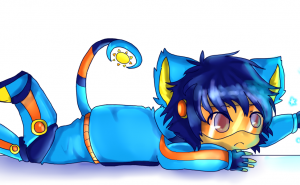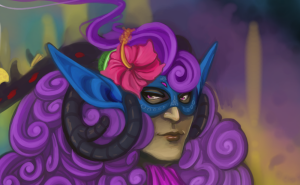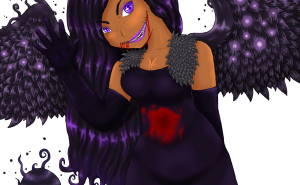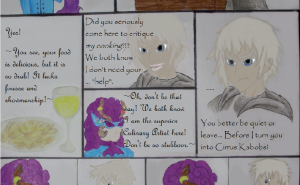 They won:





The current theme is Back to School!
Any medium is acceptable, just make sure it is Aywas related and your name/ID is visible as usual. :3

Good luck!

- Eri
Posted by Eri & Dew (#17) on Sun Aug 25, 2013 11:44am

---