Recent News
Search Options ►
BP Shop Temporarily Closed
Site Update
Hey guys,

BP Shop is having some difficulties right now, so I've taken it down until Yasu can look into it.

I'm so sorry for this inconvenience, and we hope to have it up and running again soon!
Posted by Eve ♥ Feesh (#2775) on Wed Jun 28, 2017 12:04am

---
Bot: User-Run Scav
Site Update


*Booop Bzzzzzrt*


Good morning Fleshcreatures, are you enjoying this day? Where The Slashbot resides the sky appears to be leaking... faulty plumbing.

The Slashbot tsks disapprovingly


Today The Slashbot is here to announce a User-Run event on behalf of Fleshcreature Nerf This [B-S-M] (#16). You Fleshcreatures have such curious names.


First we will begin with the small print, these User-Run events are not site sponsored or endorsed and are completely controlled by the user(s) who are hosting.


Nerf This [B-S-M] (#16) is hosting a User-Run Scavenger Hunt!


SCAV STARTS: 16th JULY 11:59pm
SCAV ENDS: 23rd JULY 11:59pm


The fee for joining is 100gp per team, each team can consist of up to 10 individuals.


"Scavenger Hunt is a game that takes place through one week. Players form teams of ten individuals to compete against other teams in completing the Task List. Every task, which fall into one of six categories (artwork, writing, onsite, crafting, coding and misc.), awards points for completion. The teams that score the most points win fabulous prizes."


Make sure that you sign up quickly if you are interested in joining them, as there is only a few weeks left to find your team!


The Slashbot would like to emphasize once again, that this is a User-run event, and not site sponsored! However we do still hope that you enjoy yourselves while you participate. Good luck!

Please check out the previous news posts as well!

Posted by Slashbot (#3) on Tue Jun 27, 2017 11:16am

---
Rusted Rodeo
Site Update



Small reminder that if you submit a Rusted Breeding Coin today:
Tuesday, June 27: 50% chance of two site-created offspring instead of one. Both offspring will be trash hybrids and will be the same trash hybrid.

Please remember that you will need to breed two pets that result in a Trash Hybrid or attach a Hybrid Genetics Kit in order to participate in this.

These perks are not compatible with predictions, these are for site artist created offspring!
Posted by Kita (#3988) on Tue Jun 27, 2017 6:12am

---
Downtime Delivery!
Site Update



As promised we have two new awesome designs! The concepts were by Toby (#24557) and ❤ Love ❤ (#72947), and brought to life by Kaiyo (#489), and a combo of Kai and Kita (#3988)!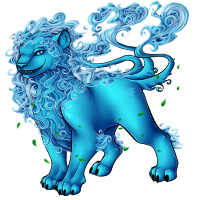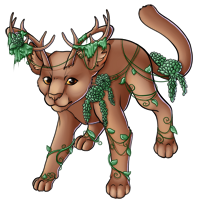 Hopefully you love them as much as we do.

And as a bonus for being so awesome - not only with the downtime, but for it being completely unexpectedly early - we're putting the Downtime Potion to make these into the Advent for two days!

That's right, on the 27th and the 28th you can pick up a free Downtime Potion!



But the fun doesn't stop there...





The Metal Breeding Coin queue is a little sad and lonely - so we've reduced the price of the coin to 7mil BP! This price will be sticking around for the foreseeable future.

And we're STILL not done!

Next week we're going to throw a mini MBC event - much like the RBC event in December but with different themes and perks. Keep your eyes peeled, it might just get you reaching for your BP and throwing it at Scion*.


(* Throwing anything at Scion is not recommended and can result in a very grumpy NPC that staff have to feed cookies to placate. Please do not assault our NPCs with money.)





After a lot of deliberation with staff, we have decided to loosen our anthro rules to allow anthro style pets to be created.

We do however have a few small rules:
- Anthro pets must be fully animal or creature.
- They cannot have any human traits as defined in the disallowed and "in isolation" lists.
- They cannot breed with any pet that has humanoid traits as defined in the "in isolation" list.

The rules may need to be revisited to be stricter in the future if problems arise where customs are becoming too humanoid in a way that goes against the intents of our customs system.

These rules have been added in a subsection of the Humanoid Rules knowledgebase article.






Retired-NPC Keychain update! These are how many remain of each character:
Chaos: 4
Xero: 6
Kaz: 8
Shoe: 10
Zave: 10
Tak: 11
Rogue: 12
Spenser: 12

These are only available until we've sold out, so make sure to grab your favourite before he's gone!
Posted by Eve ♥ Feesh (#2775) on Mon Jun 26, 2017 8:05pm

---
The Rusted Rodeo
Site Update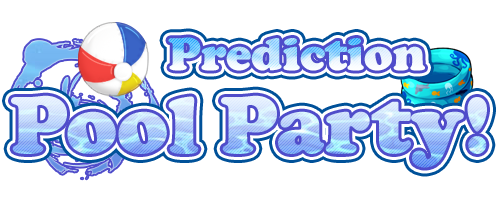 As part of our Prediction Pool Party Event, I'd like to introduce some poolside entertainment!

The Rusted Rodeo!


The Rusted Breeding Coin queue is looking a little (well, a lot) bare! In fact, at the time of this news post, it is completely empty!


We decided we would have a little mini-event that will include artist created babies. You will not need to create predictions to get the perks of this event if you choose to use a Rusted Breeding Coin during one of the following days.

Submit a Rusted Breeding Coin on:
Tuesday, June 27: 50% chance of two site-created offspring instead of one. Both offspring will be trash hybrids and will be the same trash hybrid.

Wednesday, June 28: 50% chance of the offspring being recolored artist choice! This means the offspring will not reflect either of the parents! The offspring will still be a trash hybrid.

Thursday, June 29: Users can list 5 normal Hybrids in the notes. Users will have a 25% chance of the artist choosing one of those 5 hybrids for their offspring genus! Otherwise the offspring will be a trash hybrid, you must breed 2 pets together that make a trash hybrid or include a Hybrid Genetics Kit in case you do not roll a normal Hybrid (Hybrid Genetics Kit will be refunded if you roll a normal Hybrid and one is attached).

Friday, June 30: Users have a 10% chance their offspring will be a baby Hybrid of the artist's choice! If you use a Hybrid Genetics Kit you may choose the baby hybrid if your breeding rolls the 10% chance of a Baby Hybrid (if you do not roll a Baby Hybrid your Hybrid Genetics Kit will be refunded).


The Rusted Rodeo will end on Friday, June 30, 2017!


To celebrate the Rusted Rodeo taking place, Rusted Breeding Coins will be discounted by 50% in the Trash Shop starting today (at the posting of this news post) until 11:59 pm on June 30, 2017!
Posted by Kita (#3988) on Mon Jun 26, 2017 10:21am

---
Online Again!
Site Update



Welcome back everyone!

There were a few minor hiccups but we've smoothed it all out and everything should be shiny and new - but also exactly as you remember it.

It might take a little time for the site to get to know you again, so there may be a few minor lags here and there while everything catches up. You may experience the odd "404" error - just refresh and it should be fine. The site is still recaching so things will get better as you use the site.


Today's advent item will also be placed in there tomorrow, to make sure everyone manages to get one, and Manju's Musings will not reset if you missed clicking today.

The Monthly HA contest colouring round which should have ended tonight is extended to June 25th 11:59pm AST.


If anything plays up, please let us know and we'll get right onto whipping it back into shape!
Posted by Eve ♥ Feesh (#2775) on Sat Jun 24, 2017 7:21pm

---
Over The Rainbow
Site Update



Whether rainbows are a sign of floods, pots of gold, or about a sense of Pride - they're awfully pretty to look at!

As a nod to Pride Month we're bringing you five rainbow themed pets to colour.

The only rules are that you cannot edit the PSDs, use the edits in part or full on other Gen1 designs (or Gen2+ with Magic Marker/Fox Pen etc), and you cannot recolor the rainbow edit.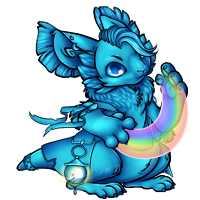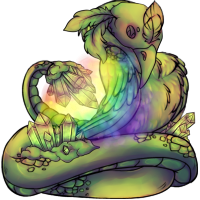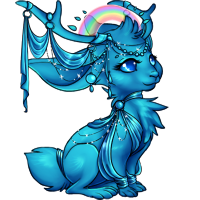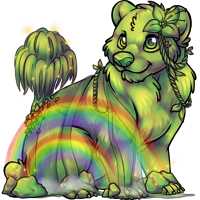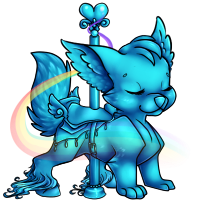 These designs can only be made with the Pocket Rainbow, which you can pick up from Advent for free tomorrow!

Don't panic - we wouldn't give you 5 designs and no way to make them all. The item is also stocking until the end of June in the following stores:

BP Shop - 3,500,000 BP
GP Shop - 5 GP
Premium Purchases - 200 PP
Trash For Treasure - 5,000 TP


The item will not retire, so you can indefinitely make these 5 designs with their custom item - and we have a Knowledgebase Article for them to always be accessible to you.


Our many thanks to Kaiyo (#489) and Dreyja (#3360) for the wonderful designs (and a shout out to Kousei (#25044) for adding some rainbow magic) - we hope you enjoy them and look forward to seeing what you do with them!
Posted by Eve ♥ Feesh (#2775) on Fri Jun 23, 2017 3:00pm

---
User Rules Clarification
Site Update
It has come to staff attention that there has been some confusion around rights, rules, and the "one month" timer.

Aywas staff consider user made rules to be absolute (unless they break the ToS or staff deems them unenforceable) - they remain active and intact even if a user is banned, has left the site, or has fallen inactive due to other reasons.

This also means that if your pet has a "right of first refusal" (must be offered to a certain person before it can be publicly put for sale) you cannot sell that pet until the user has said they do not want it. Even if the user has been inactive for weeks, months, or years.


We understand this may be a bother or create complications for some people, however the only way to ensure that all user rules are held to be valid and absolute is to hold all such rules to be valid and absolute.


In rare cases where a one month waiting period before selling anyway has been granted, this is where the user is active on site but not responding to a PM about the sale. (Please be advised that notification must be given by PM as not all users have pings enabled.) This is rarely given unless all avenues of contacting the active user has been exhausted.


We hope this clears up some confusion, and we will be instituting a KB article explaining this and other such unwritten rules that users follow.
Posted by Eve ♥ Feesh (#2775) on Wed Jun 21, 2017 9:42pm

---
T4T: Rose Tint My World
Site Update
Trash For Treasure has some new delights for you!





Summer is undoubtedly here for the Northern Hemisphere, and as we all endure (or in some cases might even enjoy!) the Summer Solstice today, it's a good idea to keep your eyes protected from the bright sunlight - and you should look after your HA's eyes too!

These lovely rose tinted glasses will do just the job, and are available until July 21st! Plenty of time to get a pair and rock them over the coming months - or pop them in storage for the Southern Hemisphere's sunny season.


Arachnophobes beware...

(Seriously, I know some of you are really not into spiders, so please be aware that a spider - albeit a really pretty one - is coming up.)

--

---

--

(Sorry, I know this is a long way to scroll...)

--

---

--




This is a friendly spider, but I know for some of you that doesn't matter! But if you're willing to give this little lady a chance I'm sure she'll spin you a summer romance!

This lovely fauna is also in stock until July 21st!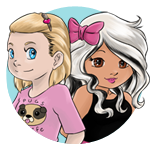 A quick note about The Bakery!

We wanted to give it a little time to get onto it's feet before we started to overflow it with goodies, but we are now accepting custom food items for the Bakery! Please keep in mind that it must abide by the custom food rules, and it must be something you'd find in a bakery! If staff deem it to not be suited to The Bakery the item will be put in either the Culinary Cache or Energy Emporium, depending on it being hunger or energy renewing.

We will also be moving a lot of existing baked goods and tasty desserts that fit the theme, so you always know where to get your next macaron!
Posted by Eve ♥ Feesh (#2775) on Wed Jun 21, 2017 4:38pm

---
Monthly Customs Game
Contests



'· .¸¸.·´'· .¸¸.·´ [[ The w i n n e r s' edition! ]] '· .¸¸.·´'· .¸¸.·´




Aria ♥ Switch OFF (#1323) ............................................... Moirai (#73801) ............................................... Xethtine (#51645)




Silverstream94 (#24506) ............................................... Sporadic Internet (#5121) ............................................... csgardener (#12852)

Congratulations to all of our winners!
I will be sending out your customs momentarily.

Check the news post below for some exciting KB article news!
Posted by Kousei (#25044) on Wed Jun 21, 2017 12:07am

---