Recent News
Search Options ►
T4T: Once in a Blue Rose
Items



After everyone enjoyed the red version of this background, Minerva (#23204) thought that people would appreciate this cooler toned alternative!

These flowers, however, bloom only today - so you had better run to Trash for Treasure to collect your posy before midnight!
Posted by Eve [Returns LLs] (#2775) on Sun Sep 13, 2015 3:36am

---
The Giant Wall Of Breeding!
Site Update


Hello everyone! n__n You might know us and you may not! We used to only handle mostly background things around the site so we didn't poke our heads out very often. We are Kyu and Mauri and we're now your breeding admins. Our other responsibilities didn't change, so continue coming to us for all the non-breeding fun things we handle too!

We handle the following teams, their user predictions, their breeding mistakes, and everything else that involves these coins, and any respective pendants:




If you have any questions regarding breeding or any of the above coins and/or their teams/artists that we handle, please feel free to PM us. If you have any general questions in regards to how breeding works, please look at the knowledge base first prior to messaging us to see if any of those articles can answer your question(s). :D

Painted coins are handled exclusively by JAK (#15), and Platinum Breeding coins are handled exclusively by Vampi (#12221). The other various assortment of coins such as TFEs or Rusted Breeding coins are handled by a team that JAK (#15) runs, but questions regarding those can be sent to us (#1010) too.

We'll be working on fixing a lot of the knowledge base articles as we go, but for the meantime we have a pretty large news post for you!







First off, I wanted to let you know that the way breeding mistakes is handled will be changing. The old thread has been locked and our wonderful Iridien (#448) is going to be going through it, making rulings on what should and should not be fixed (she has been trained for quite some time, so you're in very good hands!), and will be working to get those fixes done and uploaded for you!

From here on out, please refer to this list for which thread you to post in for breeding mistakes.

- If you have a PMBC, or PLBC baby that has a problem, you'd post here.

- If you have a PBC baby that has a problem, you need to contact Vampi (#12221) via private message.

- If you have a baby from any other coin, please post in this new thread.

Do not repost babies that you had already posted in the old thread.


This new format (including how the fixes are done) will hopefully keep things running nice and smooth! Please be sure to read the rules in each thread before posting!









A quick note that color add-ons are not compatible with each other. So you can have one add-on per breeding that dictates the color theme or otherwise specifies colors on the babies.




In addition the Monochrome Rock has had a name change to the Neutral Nuggets! The use is still the same.




The Artist's Palette has been expanded to include BC, and HBC breedings.

As a note, this add-on tells the site artist to choose the colors for your breeding; please do not attach prompts or suggestions regarding colors or color palettes/themes to your breeding when using this add-on.
User predictions are no longer compatible with this add-on. If you submitted user predictions for a MBC or LBC breeding with an Artist's Palette, prior to this news post, your predictions will still be processed.




The Painted Vial, however, has been changed to allow user predictions and as such its price has been updated to 5 GP in the GP shop.









The KB article for the Artist Ticket and Crystal Egg Ticket has been updated!

From now on, please attach these add-ons to your breeding. If you're using the add-on for any of the combination of breeding coin / add-on that we handle (please refer to the article), you'll then need to PM us with the breeding ID and parent IDs of the breeding for the list of artists that are available to list.

If you sent an artist ticket previously to Frey (#90) for an active breeding please PM us with the following information:
- Breeding ID and parent IDs for the breeding it was to be used on.
- PM ID for the PM you sent Frey regarding the ticket you sent.

We will look into it and return your ticket so that you can attach it to your breeding.

In addition, the pay structure for the predict side of using an Artist Ticket or Crystal Egg Ticket has changed slightly. The old pay structure was actually a miscalculation. If you have not invoiced any breedings completed prior to this news post, you have 24 hours to do so to be paid under the old prices (which were 5 USD higher for the predict side). Please refer to this KB article to see how.







Three quick notes regarding Breeding Coins!

The first regards genus base edits on hybrid babies. A genus base edit would be something like taking the default Melo ears and adding them to a quetzal. BC breedings that result in hybrid babies will not involve any genus base edits unless a SCC parent was used (in which case the SCC can contribute "base" edits), or an edit potion or other edit % increase related add-on is used and the parents don't have enough other edits to satisfy the add-on edit % amount. Breedings that don't result in hybrids will work as normal.








The second note regards the hybrid embryo and the hybrid genetics kit.

The hybrid genetics kit lets you pick a single hybrid genus for all of the babies in the breeding to be. The babies in a single breeding cannot result in multiple different hybrid genera.

The hybrid embryo is a chance roll item and does not allow you to pick the genera. In the case of site artists, the site artist can pick the hybrid genera for the breeding and it can result in more than one genera resulting from a single breeding, but it doesn't have to. In the case of user predictions, you must PM us (#1010) to find out what genera your breeding has rolled, and only a single genera will result.








Finally for BC related news, the Breeding Coin and Breeding Coin Package have been removed from the GP shop! They were sitting there for longer than they should've been, but they'll be back during the next hybrid season!







Due to the change in administration for the MBC coin, the MBC Compatibility Thread has been closed and instead any breeding with over 5% edit difference between the parents will be refunded, not deleted. This, however, applies to all breedings currently in queue, regardless of whether or not the pairing was approved in the old thread. We apologize for this inconvenience but due to certain circumstances we had to make this decision.

Kyu and I will be going through the queue, as our time permits, to refund breedings that have over 5% edit difference between the parents. If you do not wish to wait that long, or would rather not risk it, you can post in the breeding refund thread and Eve will refund those as soon as possible so you can resubmit a safer pairing.

Currently the breedings that break the 5% rule being refunded is a temporary change, and is not permanent. I will make another news post in the future as to whether we will change the policy permanently or not, but as for now you can assume that until then your breeding will be refunded if it breaks the rule.









This next note is an unfortunate but necessary change. I promise you that we changed as much as we possibly could in the background and even introduced a new add-on (the vial) to limit how much we had to effect the user base, but even with those changes, we will have to increase the price of the metal breeding coin.

As of now, the metal breeding coin is restocking in the BP shop for 9,000,000 BP. This is far less than it would have had to be priced at had we not made those other changes, and we hope that we compromised reasonably with all parties involved to have a fair outcome.
Posted by Kyu & Mauri (#1010) on Sat Sep 12, 2015 12:10pm

---
HA Basing - Vote!
Contests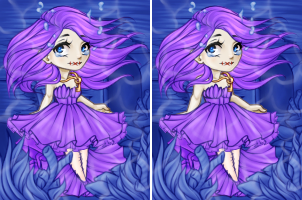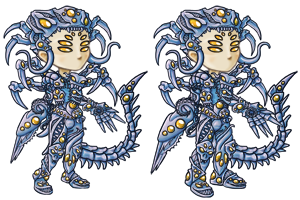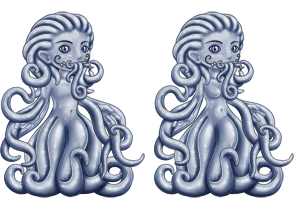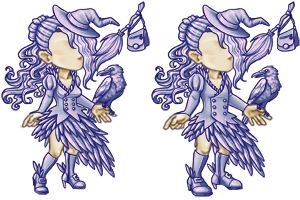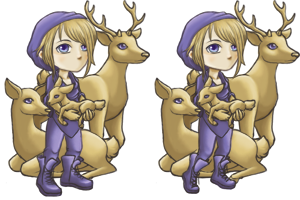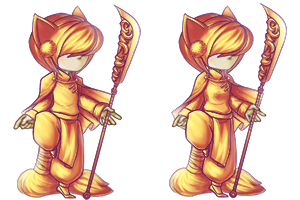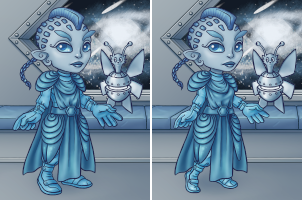 Please select your vote.

--

So sorry it's late guys ;; The colouring section will start on Sunday (13th).
Posted by Eve [Returns LLs] (#2775) on Fri Sep 11, 2015 12:00am

---
Trivia & Weekly Raffle
Site Update
Weekly Raffle



This week's raffle winner is:
Dandy (#41210)
Who had 19 crystals out of 17,351 total and won a set of Transition Trunks!







Congratulations!

Next week's winner will receive...





A Forever Upgrade Pendant!

Set a reminder to snag those crystals!

Trivia





The trivia has been updated!
Last week's questions and answers revealed!

Which of the following Melos was the most coveted when Aywas first opened?
Skyfrost

What was the term for fauna-like items that could be equipped to your pet and grow into full pets of their own?
Apprentices

The first Gael site pet was the...
Moonbeam

Which egg came first?
Truly Random Egg

This holiday was Aywas' first major celebration.
Halloween

What was the first breeding item on Aywas?
Breeding Coin

The first user bred hybrid was a...
Quetzal

What game did Slash fail at on October 12, 2009?
Slots

Which archaic weapon is the best?
Eclipse Sword

Catching a __ pet is often a proud moment for a new player because of their rarity.
Legendary Rare

How many questions will you get correct this week?
Good luck!


- Eri
Posted by Eri & Dew (#17) on Wed Sep 9, 2015 9:45pm

---
Hiring Teo Drop Artists
Site Update



The Teo egg drops are slowly running out, so it's time to hire a couple new people to create some drop Teos! If you're interested, message me. Payment is $32 for a set of 5.
Posted by JAK (#15) on Wed Sep 9, 2015 12:30am

---
Raffle #99 has ended
Items
Congratulations
Rare Moth

Arctic (#17787) is the winner of the raffle and won the item Rare Moth!
Arctic (#17787) brought 1 tickets, spending 10 BP!
Posted by Eve [Returns LLs] (#2775) on Tue Sep 8, 2015 12:38am

---
Raffle #98 has ended
Items
Congratulations
Rare Catfish

Jaq and Danny (#2511) is the winner of the raffle and won the item Rare Catfish!
Jaq and Danny (#2511) brought 1 tickets, spending 10 BP!
Posted by Eve [Returns LLs] (#2775) on Tue Sep 8, 2015 12:38am

---
DNC Reminder
Site Update




Hey guys!

We behind the desk have noticed an unfortunate trend of users displaying their DNCs on their user or pet profiles.

Please be aware that DNCs should not be listed or displayed on public areas of the website, as this can cause undue stress, questions, and harassment of either user involved. To display your DNCs publicly can result in reminders or warnings, depending on the situation.

The best way to keep your DNC list on site and private would be to send yourself a PM with their username and ID, or keep your PM with us in a safe place.

Thank you for taking the time to read this, and we hope you have a wonderful day :D
Posted by DNC Desk (#14) on Tue Sep 8, 2015 12:12am

---
Free Monthly Custom Game!
Contests



It's time to give away nine free customs designed during August under the theme of Honey!

To play the free custom game, please include the phrase "CUSTOM #__" in your news comment. For example, if you want Custom 1, please comment "CUSTOM #1."

Don't lose out on a chance to win one of these customs by voting incorrectly!

Custom One = bad.
Custom1 = bad.
Custom#1 = bad.
Custom #1 = good!
I love custom #1! = good!

Here we go!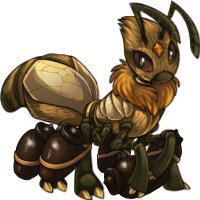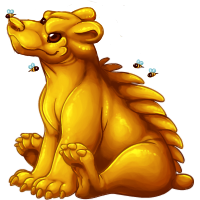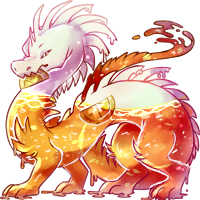 1................................................2................................................3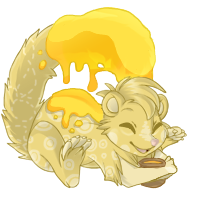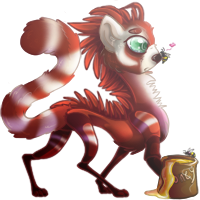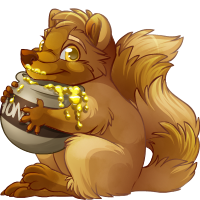 4................................................5................................................6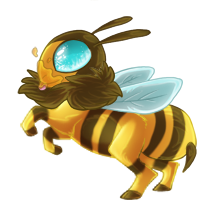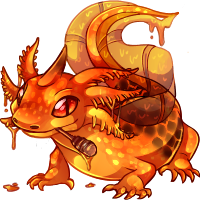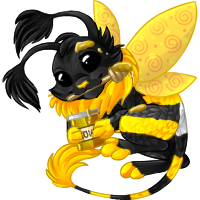 7................................................8................................................9

Please contact Kyu (#1010) for your prize if you designed one of these customs!
If one of your creations didn't make it in, we highly suggest entering it as a site pet submission here if you don't want to sell/keep it. :)

You have until September 12th at 11:59 p.m. to get your vote in!
One vote per account.

Good luck!

Want to see one of YOUR creations featured in the monthly free custom game?
Enter your submission for September here! The theme is Robots.
(Please also remember to ensure your submissions follow standard custom/pet rules.)

- Eri
Posted by Eri & Dew (#17) on Mon Sep 7, 2015 9:33pm

---
Free Custom Winners!
Contests



'· .¸¸.·´'· .¸¸.·´ [[ The w i n n e r s' edition! ]] '· .¸¸.·´'· .¸¸.·´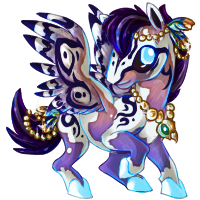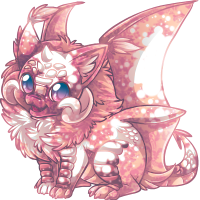 1................................................2................................................3
Eleandra (#32484) | 108 votes .......... Yukioma (#31550) | 106 votes .......... Sumo (#21504) | 57 votes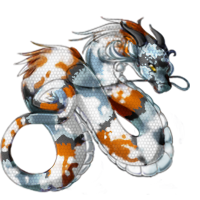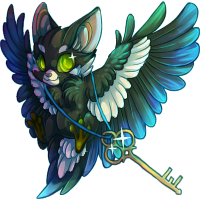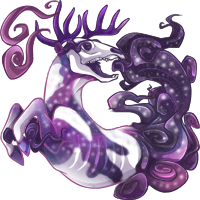 4................................................5................................................6
Spice (#1431) | 52 votes .......... Azet (#66793) | 170 votes .......... Celestine Angel (#67712) | 72 votes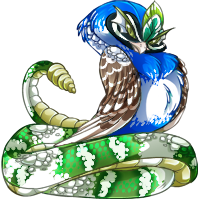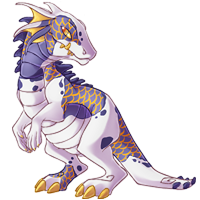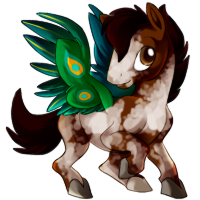 7................................................8................................................9
SilverDarkness (#11186) | 103 votes .......... Trellwolf (#25293) | 34 votes .......... Alphaea (#69392) | 7 votes

Congratulations to all of our winners!
I will be sending out your customs momentarily.

Honey contest coming up next!

- Eri
Posted by Eri & Dew (#17) on Mon Sep 7, 2015 7:16pm

---