Recent News
Search Options ►
Exotic Pet Palace Stock
Pets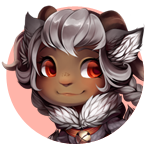 As some of you may have noticed, my Exotic Pet Palace has received a new stock of pets! They're eager and awaiting new loving owners!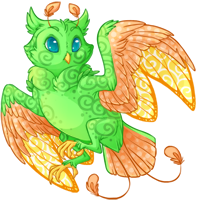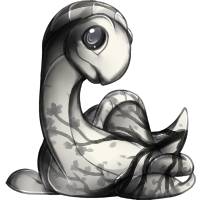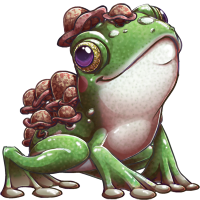 In case you weren't aware, the Pet Shop is on a stock rotation schedule with the stock changing every 3 months. After the 3 months, the pets currently in stock will be permanently retired and a new stock will replace them. So get them while you can!

If you want to have the chance of getting a design of yours into the pet shop, go ahead and submit them to the Pet Coloration Submissions forum. Most of the submitted designs will be put into Adventure, but some random designs will be kept to go into the pet shop!

Also, the payment for the Pet Coloration Submissions forum has been increased. The bonuses remain the same, but accepted colorations will now pay 10 GP instead of 5 GP, similar to the payment for the monthly shop pets.

If your design is now in the pet shop please contact Lacia (#25044) for your free copy. That's right, if your design is accepted and put in the shop you get a free copy. That could save you a good amount of BP!
Posted by Lacia (#25044) on Wed Jan 2, 2019 6:02pm

---
Monthly HA Contest
Contests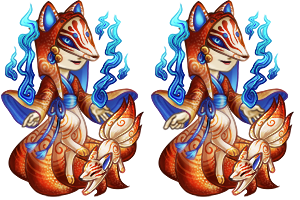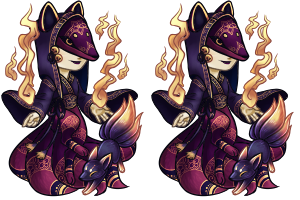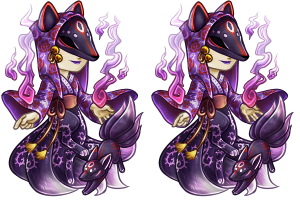 The winning HA sets have been placed into their respective shops!

Last month earned the following:
GP Set: 187 GP per artist
BP Set: 22,400,000 BP per artist
Premium Set: 950 PP per artist


Want in on the action? Phase one - the basing contest - is open and waiting for entries!
Head here to submit your design.
Posted by Eve (#2775) on Sat Dec 29, 2018 9:01pm

---
The Seasonal Shop has arrived!
Site Update




Hijacking this news post! Tomorrow(1.1.19) is a very special advent and marking the start of the new year!


You will collect the Festive Grab Bag, which opens into a beautiful Vista and Background designed by Pirate #142!
(They may not work instantly due to weather delaying the coding, but I promise they will work later on!)






Though the holidays have come and passed, there's no need to let go of all that cheer just yet! The Seasonal Shop is now open and will remain open until January 5th at 11:59 PM AST. If you weren't able to harvest enough Pristine Icicles from the Holiday Forest to purchase everything you'd like, fear not - the Holiday Forest will remain available until the shop closes!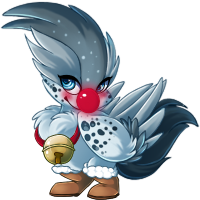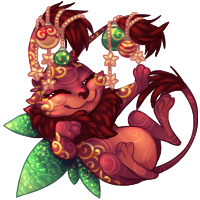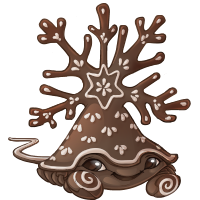 Posted by Lacia (#25044) on Sat Dec 29, 2018 9:00pm

---
Exotic Pet Palace Warning
Pets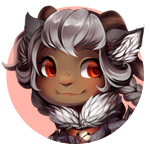 Hello everyone! I wanted to give you a bit of a heads up that I'll be changing the stock in my shop come January 2nd! So if you want to own any of these pretty pets I currently am selling, you should buy them before January 2nd. On January 2nd, they will be permanently retired and new pets will take their place.
Posted by Lacia (#25044) on Wed Dec 26, 2018 3:35pm

---
Happy Holidays
Site Update

Happy Holidays from Aywas to you!




We are now deep within the holiday season, and Aywas just wants to take this time to thank you all for spending this time with us!
Tomorrow those stockings and presents you have been stocking up on will be able to be opened! Same as any gifts that have been sent under your Holiday Tree.


So if you have any last minute gifts to send out, you want to get on that asap!









We have also be enabled the Aywas Tree Voting as well! Those of you who weren't here last year, this voting is done on a Thumbs up, Thumbs down system! You are shown an anonymous tree and you give it an up or down depending on how you feel about it. Come vote for the best Aymas tree and get a few Holiday Crackers while you're at it!




If you haven't entered a tree into the contest yet, it's not to late! Drop by the Aymas Tree Designer, decorate your tree, then hit the "Enter Contest" button below your creationg. It's that easy!










A lot of you have been wondering what "Project Frenzy" is due to our Welcome Back page! I am happy to announce we are on the final testing phase! Our group of very skilled testers have been working day and night to squash out any remaining bugs! If everything goes according to plan it should be released before the end of the year or shortly into 2019! So I hope you are all prepared!







We also have the new "Rudi's Joy Scratchcard" that will be available in the gift baskets that you have been acquiring with your USD purchases! This card has a chance to give you a random, non AD rarity item from your wishlist!


As a note, please remember the USD Bonus Tiers will be leaving at the end of the 25th! So don't forget~


So as we wrap up this news post, I just want to wish everyone a Happy Holiday, no matter what you may or may not celebrate!

PS. Advent will continue running past the previously announced date, so keep visiting every day!
Posted by *Yasu [sick] (#3410) on Mon Dec 24, 2018 11:22pm

---
HA Colouring -Vote!
Contests
Please select your vote.

-

Thread to view all entries in their individual parts!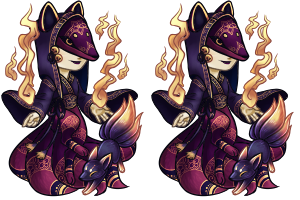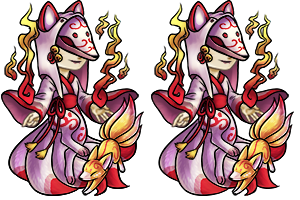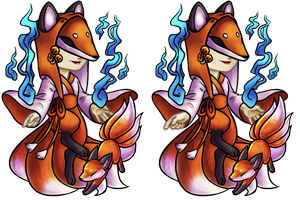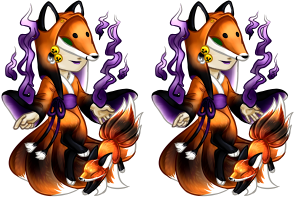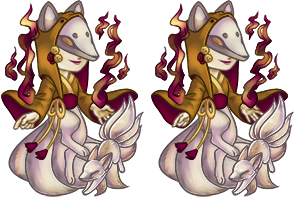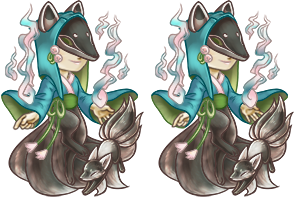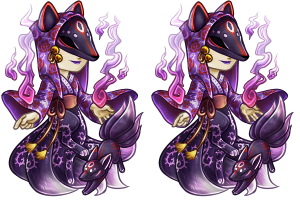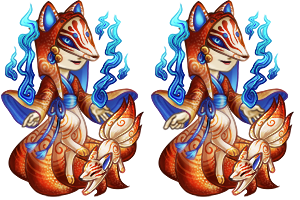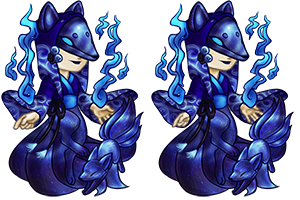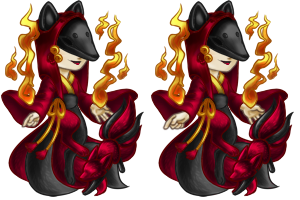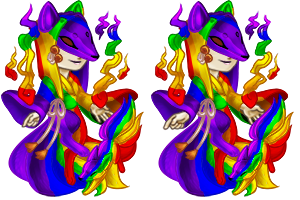 Posted by Eve (#2775) on Mon Dec 24, 2018 3:57am

---
Everything Will Be Okay
Site Update



Hello, hello, a bit of a heads up for all of you! There may potentially be server issues later on tonight - don't fret, it won't be anything serious! There will be some magic going on behind the scenes, and we are aware it could potentially bounce off the walls a bit. Just be sure to duck if anything comes flying your way!
Posted by *Yasu [sick] (#3410) on Sat Dec 22, 2018 8:19pm

---
Advent Oops
Site Update






Hey guys! Sorry about advent today, I somehow skipped today but advent will pick up again tomorrow. To make up for my mistake it will be running until the 26th, so you will get 1 more day after the 25th.


I also want to let you know that there is going to be some Holiday Bonus Tiers available until the end of the 25th!





Posted by 🎁❄Kaiyo❄⛄ (#489) on Sat Dec 22, 2018 1:45pm

---
Raffle #224 has ended
Items
Congratulations
Xaoc Elixir

Phoenix Talion (#63726) is the winner of the raffle and won the item Xaoc Elixir!
Phoenix Talion (#63726) brought 10 tickets, spending 10 GP!
Posted by Mayday Marie (#11) on Tue Dec 18, 2018 7:42pm

---
Raffle #225 has ended
Items
Congratulations
Mini Fridge

NINE & JESS (#13049) is the winner of the raffle and won the item Mini Fridge!
NINE & JESS (#13049) brought 2 tickets, spending 2 GP!
Posted by Mayday Marie (#11) on Tue Dec 18, 2018 7:42pm

---