Recent News
Search Options ►
Mayday 2020 Information
Events





If anyone is still planning to turn in any sets for the Mayday sale, this is your last reminder that the due date to have all sets turned in to Mayday Marie (#11) is by the end of today, May 7th!

In case anyone needs a refresher, the Mayday Sale will run May 14th through May 18th, with May 19th being the normal credit day. The item needed to nab an Exotic pet is April Showers Exotic Egg, and for those of you who are new to the sales, "Special Credit" is credit that you can only accumulate during the sale by making purchases! The details for the days themselves are as follows, so be sure to plan accordingly:


Thursday, May 14th at 11:00 PM AST

"Special Credit" begins

USD Purchases count towards Special Credit

50% more GP with purchase

GP Shop and USD Shop have a 3% chance of duplicating your purchase, doubling your order!

10% OFF THE USD SHOP

20% OFF THE GP and BP SHOP! (30% for Premium)

Double Premium!!

The April Showers Exotic Egg will be available under the 100 USD Special Bonus Credit Tier

The April Showers Exotic Egg will
not
be usable to claim Event Exotics yet. This is a good time to sell in the forums!
- - - - - - - - - -
Friday, May 15th at 12:00 AM AST (this begins exactly one hour after the previous one!)

USD Purchases count towards Special Credit

50% more GP with purchase

GP Shop and USD Shop have a 3% chance of duplicating your purchase, doubling your order!

10% OFF THE USD SHOP

20% OFF THE GP and BP SHOP! (30% for Premium)

Double Premium!!

The April Showers Exotic Egg will be available in the 100 USD Special Bonus Credit Tier

The April Showers Exotic Egg is now usable!
- - - - - - - - - -
Saturday, May 16th at 12:00 AM AST

USD Purchases count towards Special Credit

40% more GP with purchase

GP Shop and USD Shop have a 2% chance of duplicating your purchase, doubling your order!

5% OFF USD SHOP

15% OFF GP and BP SHOP! (25% for Premium)

Double Premium!!

PBC/PBC Talisman will be available in the USD Shop

The April Showers Exotic Egg will be in the 75 USD Special Bonus Tier
- - - - - - - - - -
Sunday, May 17th at 12:00 AM AST

USD Purchases count towards Special Credit

35% More GP With purchase!

GP Shop and USD Shop have a 1% chance of duplicating your purchase, doubling your order!

5% OFF GP and BP SHOP! (15% for Premium)

Double Premium!

The April Showers Exotic Egg will be in the 50 Special USD Bonus Tier

FU Pendant will be available in the USD Shop

The added USD Shop items will be removed after today.
- - - - - - - - - -
Monday, May 18th at 12:00 AM AST

Today is known as GPalooza!

GP Auctions

Special items in GP shop

The April Showers Exotic Egg will be in the 25 USD Special Bonus Credit Tier

The bonus GP and BP Shop items will be removed after today.
- - - - - - - - - -
Tuesday, May 19th at 12:00 AM AST

Special USD Bonus Credit will
merge
into the original USD Bonus Credit

The April Showers Exotic Egg will be available in the 25 USD Bonus Credit

The tiers will be cleared at 11:59 PM AST (The April Showers Exotic Egg will remain in the tiers until this time as well,
even if there are no more Exotics available
, so that collectors can obtain them.)
Posted by Mayday Marie (#11) on Thu May 7, 2020 3:34pm

---
A Few Updates!
Site Update


The Art Gallery has been archived and moved out of the Games page and into the Archives tab.
You can still see all the past entries there - there's 215 pages of brilliant artwork to browse!

This does not mean that we won't have gallery-like contests in the future, but it does mean that we won't be posting them to this page.






It's taken a lot of incubating, but at long last the Insi Egg Plushie
(won from completing a museum collection)
is ready to hatch and yield its title!

You can use the egg from your inventory and adorn yourself with the forum title "All Sewn Up"!






You did it!

Today I accepted Daevo designs 74, 75, 76 and 77!
(Well, roughly, we have a few more designs but sadly they were below 15% or above 50%!)

That means it's NEW PET TIME and it is my pleasure to introduce to you the Yisyii!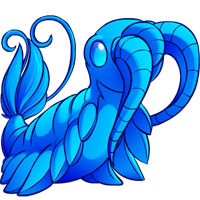 Same rules apply as last time:
75 designs between 15% and 50% submitted to the Edit Repository for this genus will unlock a new lineart for the Portal.
Which we actually have sitting and waiting. Perched a little, perhaps...

We all look forward to seeing the amazing things you can do with this genus!
Posted by Eve (#2775) on Tue May 5, 2020 7:59am

---
Spring Festival Contest Winners
Contests





The Spring Festival contests have been judged! There were many wonderful submissions, so it was a tough call for staff to vote on, but here are the winners from each category. You can click their username to see their particular entry!

Paper Egg Contest
1st: Gale Falcon 🎐 (#74974)
2nd: Kalid (#49104)
3rd: Phoenixfyre (#35182)

Digital Egg Contest
1st: Saturn (#497)
2nd: Rat Bones (#79964)
3rd: Frost (#4211)

Story Contest
1st: Kit (#1241)
2nd: vladthebad (#8672)
3rd: Kedex (#78506)

Thank you to everyone who participated!
Winners, your prizes will be handed out shortly.









The Bottle of Snapdragon Petals have stewed long enough, and they will now grant you a site theme upon use! You can preview the theme in the Site Theme Knowledge Base Article.
Posted by Lacia (#25044) on Sun May 3, 2020 9:21pm

---
Monthly HA Contest
Contests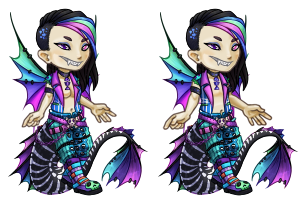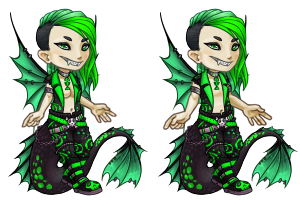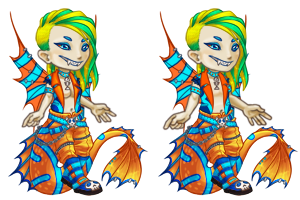 The winning HA sets have been placed into their respective shops, and will be in stock until 11:59pm AST on June 7th!

At the time of the poll closing, there were two entries tied for third place - and so both have been placed into the Premium Outlet shop.
If this has a serious affect on the sales then it may be in the future that staff will choose between the two tied entries.






The HA Contest has been with us for a long time, and as the years have gone on it's gained fewer and fewer entrants. Having noticed this downward trend for a while we've tried to think of ways to improve the feature, but ultimately not come up with anything that we feel would be concrete.

So that's where you come in!

I've made a thread in the Suggestions forum for you to come and lend us a hand. We want to hear all your ideas on how to make this contest fairer, more fun, and more worthwhile to people.

Please remain respectful, but feel free to throw out even your wackiest ideas.






The sad part of the above thread is that at the close of the current round, we will be disabling the HA contest until we've had time to analyse the data, look at your ideas, and see what we can do to improve the game.

It's not forever, but it may be for some time.

I know this will be upsetting to those of you that enjoy the contest, but I promise to bring you something bigger and better when it does come back.
Posted by Eve (#2775) on Sun May 3, 2020 2:42pm

---
Some small announcements!
Site Update



This is also your reminder to download any exotic PSDs for pets you have purchased from the Black Friday sale. Once we begin prepping for the Mayday Sale, you will no longer have these PSDs available to you. Please double check that you have downloaded all of your PSDs from the archives page by May 6th!





It has come to our attention that for the past 3 months, the monthly high score lists have been rewarding SP incorrectly. Yasu is currently working on creating a script to fix this - those that were rewarded more SP than was earned by making their way to the high score list will have the extra SP removed from their account. If you were supposed to have been awarded SP and either did not receive SP or received the wrong amount, that SP will be awarded to your account.




Have you voted in the HA Coloration Poll yet? Well, if you haven't, you should! It ends tomorrow, Sunday, May 3rd, at approximately noon AST!




Posted by Aywas Official (#2) on Sat May 2, 2020 3:18pm

---
Welcome to May!
Site Update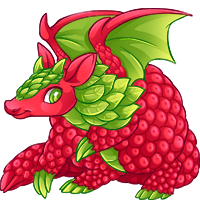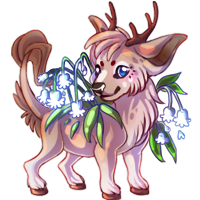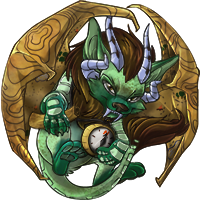 Starting off, we have our GP Shop and BP Shop pets!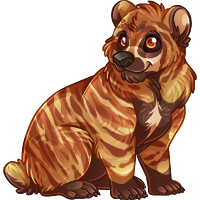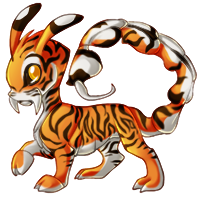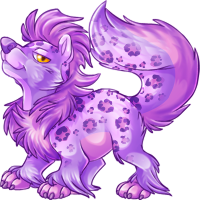 If you colored one of these pets, please contact Lacia (#25044) for your payment!
Make sure to include your PayPal address if you are opting for the USD option.
We will also be collecting pet PSDs directly from the thread, so please make sure you keep the links active for two weeks (at least until mid-May) so we have time to snag 'em!




The Essence of May 2020 will turn your active pet into one random May 2020 pet listed above! The image will be updated once we have it in our possession.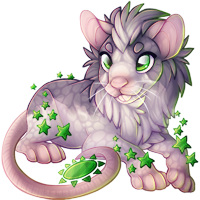 A glimmering Lunaris friend has squeaked on by to wish those born in May a happy birthday! Emeralds are its favorite gem, and it will bring grass in from outside to cover its collection up in order to hide it!

Don't forget to check out the birthday link to claim your gift from Aywas on your big day! Need to change your birthday? Click here!

If you missed your Lunaris or have further questions regarding them, please contact Chelle (#7310).






This month's Premium Item is the Fancy Spring Custom Crystal! This floral crystal can be used to create an up to 50% edited version of the applicable seasonal lines!








The new monthly contests have been announced!

June Monthly Shop Pets: Enter
June Monthly Customs - Fairies: Enter
Good luck with your entries!



This month's Jeweled Custom Crystal pets are by !






In honor of the upcoming Mayday Sale, we will be holding Mayhem May for Jeweled Crystals, meaning you may create any previous jeweled design, from any month. The only catch is that you must put the month and year the design is under in your User Notes. This is due to the sheer number of available designs, and we do not want the administrator becoming overwhelmed. Failure to do so can result in your submission being rejected. You can find the designs ine Jeweled Crystal, Jeweled Hybrid Crystal, and Jeweled Rare Crystal Knowledge Base articles.

If you want to be a Jeweled Custom Artist, please visit the hiring thread!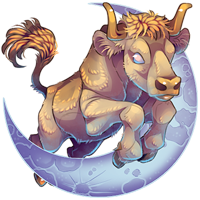 "Hey Diddle Diddle,
The Oske and the fiddle,
The Taurus jumped over the moon
The Melo laughed,
To see such craft,
And the Palli ran away with the spoon" - Kirawra (#11849)








With our spring festivities wrapping up, the Egg Field no longer requires you to deposit an egg before picking another one up! Once the field is clear, it will be officially closed. Please make sure that you have everything downloaded or noted down from any eggs you have opened, as you will not be able to access your log after is it closed. The winners for the Spring Festival contests will be announced on Sunday, May 3rd.






Congratulations to Haberdasher (#33507) for winning the Engagement Ring! At this time, Raffle Crystals have now been retired, and the game has been removed from the Game List.









This is also a reminder to all artists who would like to participate in the Mayday Exotic Sale that all sets must be finished and the PSDs uploaded by May 7th! Artists, if you have any questions, please contact Marie as soon as possible. As a reminder for anyone who is looking to participate in Mayday outside of creating a set, the sale will run from May 14th to May 19th. A breakdown for the sale will be posted on May 7th, though it is the same as previous sales if you are already familiar with them or would like to peek back to Black Friday for a refresher prior to the news post!
Posted by 🐼Kaiyo🐼 (#489) on Fri May 1, 2020 7:49pm

---
HA Colouring - Vote!
Contests
Please select your vote.

-

Thread to view all entries in their individual parts!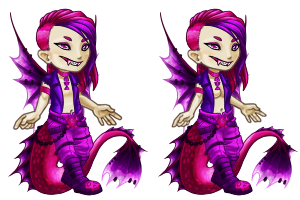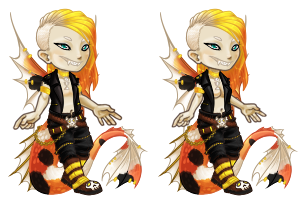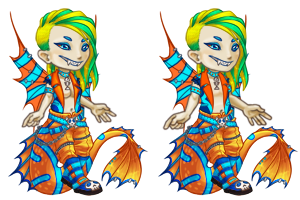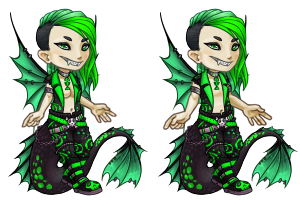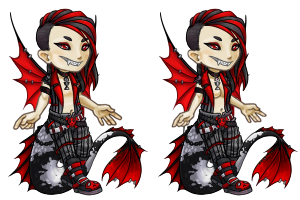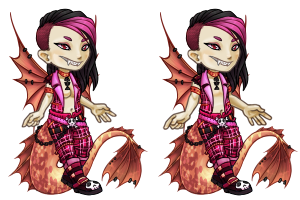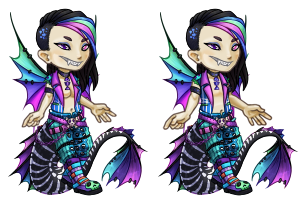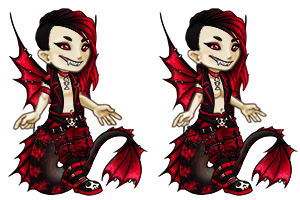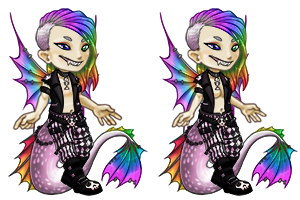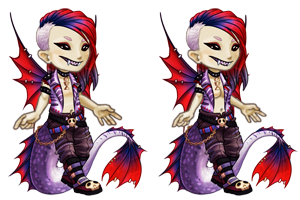 Posted by Eve (#2775) on Wed Apr 29, 2020 2:58pm

---
Release the Whales
New Feature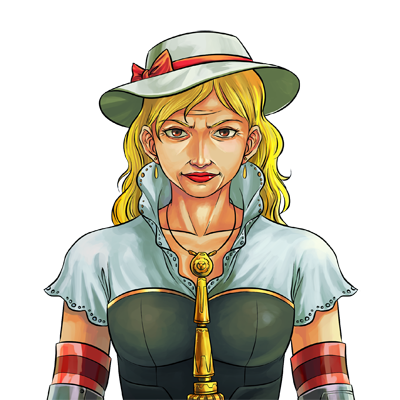 "If you have a moment to spare, I could use your help in some very valuable marine research! We're currently studying the Scarl and to complete our research, we need more Mermaid's Purses."
It seems while everyone has been busy exploring the far corners of Ay (for snapdragons), the Museum has opened a new Marine Research department! If you have a Mermaid's Purse and help them out, you may just walk out with a whale of friend!
Introducing Marine Reasearch and a New Genus!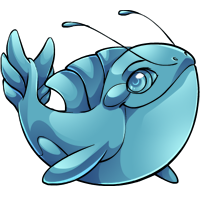 Welcome the Orcinus!
The Orcinus is a new Rare genus that can be obtained through the
Museum Marine Research
feature!
Once you visit the Marine Research page, you will find yourself on a page listing whether or not you have any
Mermaid's Purse
. You can turn in a Mermaid's Purse and receive 1 Research Point.
Once you have accumulated points, the Curator will offer you special items for a certain number of points.


Carved Whale Charm
This item costs only 2 Research points, but will allow you to upload a Metal Orcinus custom!




Orcarina
This item is automatically credited to you when you reach 5 Research points, and will allow you to upload an Orcinus custom with up to 50% edits!
Unlike the Mermaid's Purse, these items are not bound to account. So if you find yourself lucky (or unlucky) with finding Mermaid's Purse to turn in yourself, you can buy and sell the Orcinus custom makers. You can find the PSD by clicking on the Orcinus above or visiting the
Pet Genus Guidebook
page!
So if you want to pick up a new friend or two (or three, who's counting?), make your way to the Museum Marine Research department!
Posted by Hiiro (#755) on Sat Apr 25, 2020 12:14pm

---
Snapdragon Ceremony
Events



Thanks to everyone's hard work, everything came together perfectly for the ladies' wedding. From the venue to their hair and dresses, the atmosphere was truly magical. Now, all that was left was for the two to be wed.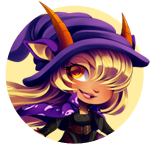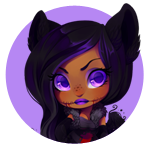 Minerva's expression was softer than usual as she stood across from her fiance, though she did seem a bit nervous - an unusual sight to see indeed.

Rowan, on the other hand, seemed to be overjoyed and as peppy as ever. "Minerva... We've had our ups-and-downs, and not everything has been sunshine and rainbows, but I don't think there is another person I would rather spend the rest of my life with," she began, taking hold of Minerva's hands. "--and even if you don't always put your feelings into words, the fact that you tried your best to go along with a competition for our own wedding... Your actions mean more to me than phrases ever could."

"Rowan..." Minerva seemed to be touched by Rowan's speech, and her eyes glistened slightly. "I'm sorry I hadn't been proactive with our marriage arrangements before..." she paused, as if thinking about her words carefully. "You are the only one I would want to be married to, but... I just started thinking that maybe you deserved someone better. Someone who wasn't scowling, maybe someone who could be fun like you--" As she was interrupted by a kiss, her cheeks flushed.

"I don't need someone like me. Without my gloomy little rain cloud, I'd get sunburned and parched, and then I'll turn into a tumbleweed. Is that what you want?" Rowan rambled on, causing both ladies to start laughing.

"Then, I'll make sure you get an adequate amount of shade and water, so you can continue to bloom beautifully," Minerva smiled warmly. "--for the rest of our lives."









As we congratulate our lovely ladies on their marriage, we would also like to congratulate both teams for their hard work throughout the event! At this time, the Snapdragon recipes have been removed from Alchemy. Additionally, the Satin Sheet items, Stiletto items, and Red Snapdragon have been removed from the Corner Store permanently. With the retiring of the Satin Sheet and Stiletto items, the Loyal Love Suune in the Recycling Center now requires 50 Red Spheres instead of 50 Red Satin Sheets.

Now - onto the prizes!











Everyone who participated will receive a few items as a thank you from the brides! The Engraved Shot Glass is a collectible, commemorating this wonderful day. Minerva has also given a collectible of her own - the Packet of Greenhouse Seeds. The Key to My Wife's Heart item will unlock the "Key to My Heart" achievement. Last, but not least, is the Bottle of Snapdragon Petals. This item will unlock a site theme, but unfortunately it needs to soak in a bit more magic before it can do so.








The top 10 players on both teams will receive two items in addition to the wedding favors! The Snapdragon Shears will unlock the "Snapdragon Slayer" achievement - fitting for the ones who sacrificed so many Snapdragon! Rowan also prepared the Rowan's Coupon item to show her appreciation. This item can be used during our October festivities by presenting it to Minerva when she catches you attempting to steal her herbs, and she'll let your robbery slide! This item regenerates 3 days after use.










As Team Rowan won the challenges, everyone on her team will receive a sparkly trophy for their trophy cabinet! For the top 10 players on both teams, you will receive a gold, silver, or bronze trophy, depending on your overall score!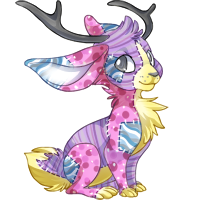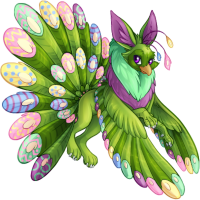 The Seasonal Shop is now open! As promised, Snapdragon will not be the currency you will need to purchase anything. Everything will be available for BP and any user can enjoy the shop, regardless of if you participated in the event or not. The Seasonal Shop will be open until 11:59 PM AST on April 30th, so be sure to make all your purchases before then!







In honor of this joyous occasion, we will be having one, final Raffle Crystal raffle. The prize will be an Engagement Ring, which will marry two pets together! After this raffle, Raffle Crystals will be retired, though this does not mean we will no longer hold raffles in general. This raffle will run alongside the Seasonal Shop, until 11:59 PM AST on April 30th. You can find the raffle here.









This is also a reminder that the Spring Festival contests will remain open until 11:59 PM AST on April 30th. After this time, the contests will be closed, and the Egg Field will no longer require an egg to be deposited before picking one up sometime after this deadline.

Story Contest

Color a Paper Egg

Color a Digital Egg
Posted by Aywas Official (#2) on Thu Apr 23, 2020 8:32pm

---
Snapdragon Ceremony: Challenge 5 Results
Events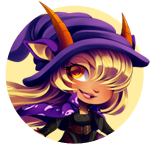 "Oh my goodness, look at all of these little plush," Rowan commented, stars practically shining in her eyes. "You know, I've always heard about people collecting plush of their wives, but I never quite understood it until now," she continued as she smiled blissfully. "Thank you for your hard work; I'll be sure to find some use for all of these!"

Rowan walked off with a bit of a mischievous expression. Was there an ulterior motive to her creating a challenge where she could have many Minerva Plush..? The world may never know...







Congratulations to Rowan's Team for winning the final challenge! While there are no more challenges left to complete, the event isn't quite over yet! Please stay tuned for more information tomorrow, April 23rd! Feel free to rest, chat with your team, or return to your usual Aywas activities until then!
Posted by Aywas Official (#2) on Wed Apr 22, 2020 6:41pm

---