Recent News
Search Options ►
December Monthly
Pets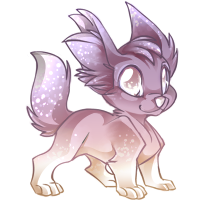 The December Monthly has been added! Farewell to the Bonfire Melo, and hello to the Winter Morning Melo!



They cost 10 GP in the GP Shop, as always, and will be retired when January comes along!


The other winter pets have been added and will be available through a Bottled Winter - when it's coded! ;)
Posted by Jack (#1) on Fri Dec 4, 2009 11:17pm

---
Xero's at it again...
Pets



Xero says:

Despite being violently ill, I still got your fricking new pet store pets. All fifteen of them.


I hope you're happy. -_-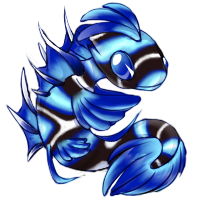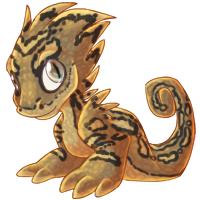 Remember, message BJ (19) to claim your free copy of your pet if you designed it!



----------------------------

EDIT

----------------------------





Xero says:

OKAY, BECAUSE SOMEONE WASN'T HAPPY ENOUGH WITH FIFTEEN NEW PETS, I ADDED ANOTHER ONE. *glares daggers at BJ*


(you'll have to excuse him, he has the flu and feels rather miserable)
Posted by Jack (#1) on Fri Dec 4, 2009 4:05am

---
December Monthly
Pets
So, I guess it's about time we got around to choosing the winner for our December Monthly contest isn't it?



Well unfortunately... we haven't been able to pick a winner just yet. We've narrowed down the options and need your help in choosing which pet should be put up in the cash shop. The honorable mentions will be added later on with the winner for the Bottled Winter item!



So here are your choices...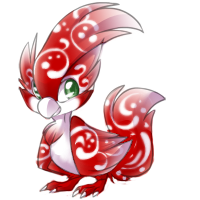 Swirly Reve by Airr #404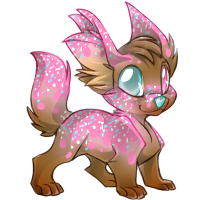 Gingerbread Melo by Airr #404







Peppermint Cocoa Phanto by Ricey #1245

Remade version, original found here!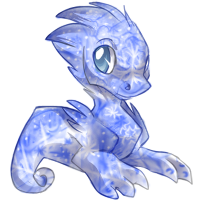 Ice Soli by Zephy #215







Glacier Vyne by Balu #484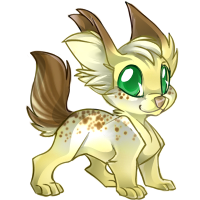 Eggnog Melo by Lundy #6


Remade version, original found here!







Winter Morning Melo by Aster #1016







Peppermint Bark Soli by Mausoleum #380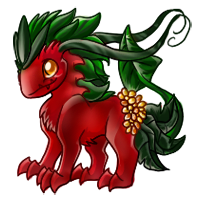 Poinsettia Vyne by Feyani #9


Remade version, original found here!







Tree Topper Insi by Skitty #543







Holiday Candy Melo by Beeejaay #9




Posted by Jane & Snow (#19) on Fri Dec 4, 2009 2:29am

---
Site Supergod speaking (omg alliteration)
Pets


Sasha says:

Hello, weary travelers. After some observation, I have decided to descend from the Ay Heavens (the smog's so bad these days...) and join Kaz and Shoe (to Kaz's disdain) as a super god.


You likely won't see me until you get to the other side of the Ay continent, though, as that is where I will be making my nest. But know I am here, especially if our teal-headed friend ever causes too much damage and you need someone to crack the whip. I lack opposable thumbs but I will figure something out...



--------------------------------

EDIT

--------------------------------





Kaz says:

I'd like to see you try. And my hair's BLUE right now, you colorblind draconic moron. Stay on your side of the continent, you hear me?
Posted by Jack (#1) on Fri Dec 4, 2009 1:16am

---
Hey there premiums...
Pets
Wanna play v2 bones, slots, and check out the NPC shops?





Lesser Breeding Coin
Posted by Jack (#1) on Thu Dec 3, 2009 2:15am

---
Raffle #1 has ended!
Pets
Raffle #1 is OVER!
Congrats to the winner Rawrasaurus (#972) who won a(n) Blue Custom Crystal!



They bought 50 ticket(s), spending a total of 50000 BP.

Congrats!!
Posted by Jack (#1) on Wed Dec 2, 2009 4:35pm

---
You should...
Pets
...put your wish list on your profile so the stalkersvery nice people who have been giving away stuff randomly know what makes you happy! I saw some people doing this and I think it'd be beneficial for most to do it! ;D
Posted by Jack (#1) on Wed Dec 2, 2009 12:58pm

---
New Raffle Started!
Pets
There's been a new raffle started!!
The Prize:



Blue Custom Crystal

Price per ticket will be 1000 BP.
You can purchase up to 50 tickets!

Click here to go to the raffles!

Posted by Jack (#1) on Wed Dec 2, 2009 2:09am

---
Countdown
Pets
until blast off!


You'll see it on the top of every page now. That's how long you have to wait until this obnoxious lag goes away because everything will be 100% recoded from the ground up. =)


Not to mention when we have the new base Aywas finished, we'll be adding tons of new features to every city in the Explore map (oops, did I spoil a surprise? :) ) like nobody's business. Huzzah!
Posted by Jack (#1) on Tue Dec 1, 2009 3:23pm

---
December
Pets
Did you win NaNoWriMo? Post here with a link to your thread to claim your prize.






Dear Premium Members,

Enjoy your new monthly item.

Love,

Slash


Candy Canes, Advent Calender, Random Event Presents, and Tickets have been enabled. Have fun!



BJ and I will be judging the December contest soon so the Fireworks Melo will be leaving the cash shop sometime today (December 1st).
Posted by Jack (#1) on Tue Dec 1, 2009 12:12am

---