Recent News
Search Options ►
Sprayable Winter
Pets



Oh ho ho.


Tak stocks these babbys :D
Posted by Jack (#1) on Fri Dec 11, 2009 3:54am

---
New Moderators and Other Updates!
Pets
Alright, after reviewing the over ONE HUNDRED mod applications that were submitted we've interviewed the best apps and have made our hiring decisions.



You can find a complete list of our current and up-to-date admin and mod team here! We won't have a staff page until v2 probably, so this will be your source of information of whom to message. You can always take a look at the online list under Forums ---> Users Online (at the very bottom of the page) and anyone in green is a moderator.



Sadly Feyani #9 and Flaria #18 are no longer mods, but we applaud them for the work they have done for us. Therefore, we'd like to welcome....



Erienne #17

Mokitty #172

Aetheria #289

Jos #469

Oasis #880

Tiddler #1174

Blue Phoenix #1331

and politiks! #1401 to our team!


SO BEHAVE CAUSE WE'RE WATCHING YOU!

A few of the mods have already been given instructions in preparation for v2, but for now the other mods will just be patrolling the forums and answering your questions. All of our new moderators are on their trial period so if you have any concerns or praises, feel free to message either our head mods or myself.



We're still looking for pet coloration artists!!!! You're also welcome to still submit a mod application, especially if you don't share a timezone with the US/Canada.



On another note, Qway loves us and has given me permission to upload customs and breedings again! So over the next two days i'll be getting these done and uploaded for everyone. :] I know you've been waiting and i'm sorry for the delay. However, I will not be unlocking the custom thread until i've finished the current list, which I will be starting right after this news post.
Posted by Jane & Snow (#19) on Thu Dec 10, 2009 9:56pm

---
BJ's theme song
Pets
I present to you, through youtube, the theme song of our lovable admin BJ!




Did you like it?
Posted by Jack (#1) on Thu Dec 10, 2009 12:01am

---
Experiment Contest!
Pets
Character creating contest now up!

Design a character and win up to 20 GP for your entry.

Click here to view the thread
Posted by Jack (#1) on Wed Dec 9, 2009 3:20pm

---
AUCCTTIOOONNNSSSSSS
Pets



Shoe says:

Hi guys!! Kaz and I are going to auction off some customs we rescued from permanently banned accounts!!!! Remember....we only take sheets and stilettos! :|


When bidding, please post the name of the auction and your offer! Pay attention to what others are offering!


AUCTION 1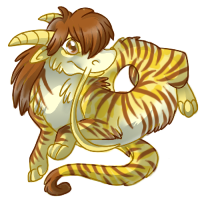 311


AUCTION 2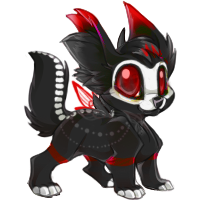 35030


AUCTION 3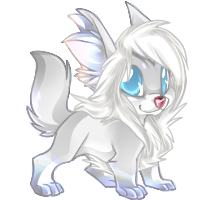 37828


AUCTION 4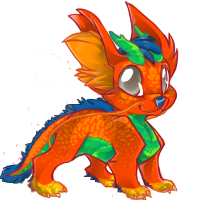 41371


AUCTION 5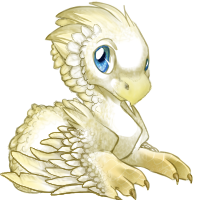 41373


These will be ending tomorrow (Tuesday) at 6 PM!!!
Posted by Kaz and Shoe (#21) on Mon Dec 7, 2009 11:46pm

---
Raffle #3 has ended!
Pets
Raffle #3 is OVER!
Congrats to the winner shilar (#776) who won a(n) FU Pendant!



They bought 25 ticket(s), spending a total of 250000 BP.

Congrats!!
Posted by Jack (#1) on Mon Dec 7, 2009 11:27pm

---
Feh
Pets
1) The server locked out all of us yesterday which really impeded progress (lmao, look at the "BJ got banned" thread). We're still working hard to get everything up but lost time is lost time, y'know? We're still aiming on releasing V2 today, though.


2) For now, it's suggested that you head on over to the pre-beta and play with explore/battle, slots, bones, and cooking.


3) Yes, pet levels will be reset, otherwise your pet will suck against newly-born V2 pets that have abilities and can do damage while your level 100 pet can't. Fortunately we're going to be implementing that the experience of that level carries over so you can immediately level your pet and pick and choose abilities you want.


4) Yes, there is another side of the continent. Yes, there are a bunch of new pet species. no, you probably won't see them for a while. Getting to the other side is HARD ;)


5) Poor Qwayzer is seriously sleep deprived. Give him a massive round of applause for all the work he's done and is still doing :|





Gold Custom Orb
Posted by Jack (#1) on Mon Dec 7, 2009 4:18pm

---
New Raffle Started!
Pets
There's been a new raffle started!!
The Prize:



FU Pendant

Price per ticket will be 10000 BP.
You can purchase up to 50 tickets!

Click here to go to the raffles!

Posted by Jack (#1) on Sun Dec 6, 2009 9:16pm

---
Raffle #2 has ended!
Pets
Raffle #2 is OVER!
Congrats to the winner T.w.i.s.t.e.d. (#1024) who won a(n) Breeding Coin!



They bought 50 ticket(s), spending a total of 50000 BP.

Congrats!!
Posted by Jack (#1) on Sun Dec 6, 2009 9:15pm

---
Moderators and Pet Coloration Artists
Pets
Another step towards the release of v2 is to expand our team as we transform the game and continue to gain more members. We're currently looking for more Moderators and Pet Coloration Artists.



Moderators will be responsible for patrolling the forums, answering user questions, and other tasks assigned.



Pet Coloration Artists will be assigned to color species according to user requests and/or redo user submitted recolors. May also be given a list of themes for certain species by administration.



If you think either of these jobs are for you, please fill out one of the applications and send your responses to [email protected]



Those interested in being a Moderator can find their questionnaire here.

This is not a paid position.


Others interested in becoming a Pet Coloration Artist should send examples of 1 of each species naturally colored (does not apply to phantos, you're welcome to paint on them whatever you see fit), 2 fantasy colors of your choice of species, and any other color examples you have (i.e. already accepted pets, custom work, etc.) to the e-mail listed above. Please make sure to include what type of species you are most comfortable working with. However, you may be asked to work with other species.
Compensation will be either 2gp for user suggestions or a copy of the pet and 1gp for administration requests.



A note: For v2, most pet suggestion recolors that are user submitted are just that, suggestions. If we like your recolor enough it will be submitted as is, and you will be rewarded the pet upon release. However, if the pet does not meet our high standard then it will be redone by one of the artists on the team. You however, still get the copy of the pet, not the artist.
Posted by Jane & Snow (#19) on Sun Dec 6, 2009 4:41pm

---