Recent News
Search Options ►
Site Map
Pets



A site map is now linked from the bottom toolbar. You shall use it, and you shall like it. >:e
Posted by Jack (#1) on Thu Apr 15, 2010 1:53pm

---
May 2010 Coloration Entries
Pets




You can now submit colors for the May colorations! One thing to note is that ALL (well, almost all) species accept colorations for May!


Submit colors here!


What is that fossil thing? Iunno, can you tell me? (actually, if you stalk me in Pet Designs, you might know what it is). ARE YOU EXCITE? =D
Posted by Jack (#1) on Thu Apr 15, 2010 2:34am

---
User Submitted Offspring
Pets


If you've ever sent in user subitted offspring files and they have yet to be uploaded please re-mail them to me at [email protected] I've uploaded all the ones that I have the best to my knowledge but if i've accidentally skipped a few or didn't get any or what have you I need to know. Thanks.



Also you can view a progress report of things getting done here.



I wish you could see the new upload system. It makes things so much easier. I freakin' love it.

Posted by Aywas Official (#2) on Wed Apr 14, 2010 10:36pm

---
Premium Trophies
Pets






Hey guys! I just have a quick update on Premium Trophies.



Premium Trophies are awarded when you upgrade your account for any length of time and are permanent. These are automatically issued when you upgrade, so most people won't have any problem, but a few premium accounts are missing their corresponding trophies. I'm going to be manually adding these, so please post here if your trophy wasn't awarded. Thank you!



- Eri :3
Posted by Eri & -- (#17) on Wed Apr 14, 2010 5:12pm

---
Stuff
Pets
Breedings

I am hoping to throw money at one of my programmers tonight to make an upgrade to the breeding script so artists can upload babies directly. This should remove most of the uploading wait problem.


Also note that the current official waiting time is this: in breedings where the parents have identical linearts, the wait time is a few hours to a few days. In breedings where the parents have different linearts, the wait time can be a month or more.


Obviously, the upgrade should help fix that, but as of this press release that is the waiting time.



Games

A friend of mine is really getting into coding games (like other sites have, flash games and so forth) and might make us a whole bunch during the summer. I invite you to go to the Suggestions board and list some of your favorite flash games and how they work, as well as a way to "Aywa-fy" them. Think in terms of using Aywas graphics, aywas pets, aywas items, aywas backgrounds, etc. If you want to design the art for the flash game you are welcome to do so. We might buy it from you!





Explore

Would you prefer moving a miniature version of your pet across a map when exploring, or you do prefer the current version? (where the pet encounters items/other pets on the current images)



Or can you imagine Explore in a different way? We're playing with how explore is set up in the recode and now is a good time to make suggestions regarding playability and making it more fun.
Posted by Jack (#1) on Tue Apr 13, 2010 6:02pm

---
Math Count + Orimi
Pets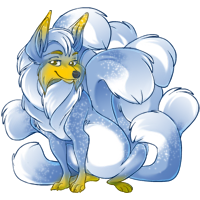 A new completely arbitrary line of 300 or more questions in a row has been established. This means that there are two Orimi left for this contest. Check the high scores of Math Count to keep track of scoring.
Posted by Jack (#1) on Tue Apr 13, 2010 1:39pm

---
Comic Page 6
Pets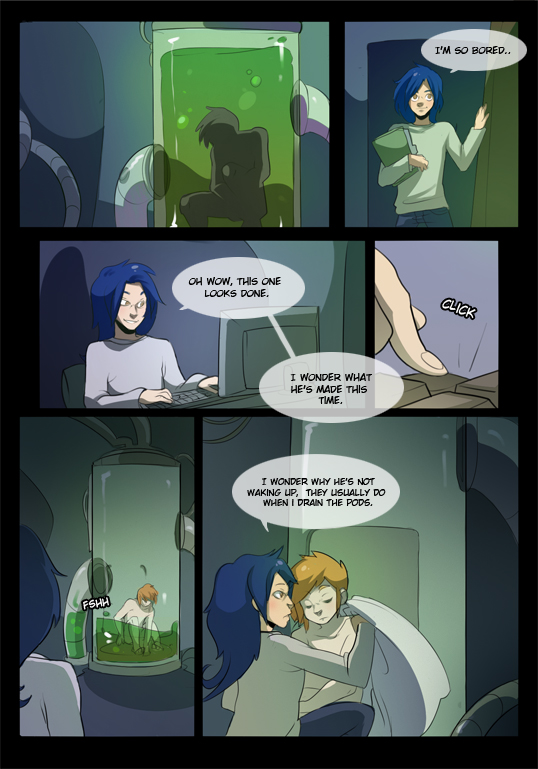 Artist for TVC didn't get this week's finished either... so enjoy this comic page! =D
Posted by Jack (#1) on Mon Apr 12, 2010 10:27pm

---
Orimi
Pets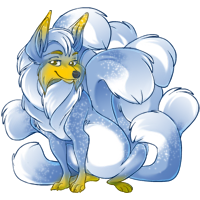 Suntipped Orimi

Here's another Ara-species preview. This species is common so you can make customs of them with Blue, Candy Cane, and Gold Custom Orbs.


Want a chance at owning this limited Orimi before Ara is released?


Be one of the first ten to score 500 or more on Math Count!

(This means 500 questions in a row, by the way)
Screenshot your winning score game screen for good measure.
Posted by Jack (#1) on Sun Apr 11, 2010 12:27am

---
Hybrid Crystals
Pets



Three are in Tak's shop for 20mil BP. Grab one if you want one!
Posted by Jack (#1) on Sat Apr 10, 2010 9:26am

---
Xaocs, Upgrades, and Dragon Vynes!
Pets

Apparently contests are my new on-site obsession, haha.



First off! Xaoc contest results. I couldn't pick one winner because they were all so awesome so i've narrowed the list down to six and need your help with choosing. Use the poll below and vote for xaoc 1-6 according to which custom you'd like to see made on site. Don't forget that the theme was "Green" and we have everything from the color, to toxic, to green with envy, going green, to nature!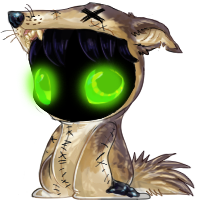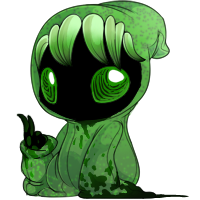 I'm also currently hosting 2 out of pocket contests!
The first being an
Upgrade Raffle
found under User-Held Contests and Giveaways. You purchase tickets with dobermans and chaklit milks (i'm predictable eh?) in hopes of winning the grand prizes of a forever upgrade. The last day to purchase a ticket for you or a friend will be on April 17th so hurry up and hop on over and snag a few before time's up.
The second contest going on is a
Creative Writing Contest
that i've listed under Events and can be found
here!
Users need to create a short story between 700 and 2000 words about the interaction between these three custom dragon vynes.


Visit the thread to find out more details about dates and prizes. This contest will be judged by users 738, 1007, 664, 457, 295, and 17. I will not be judging this contest, i'm just paying for it ;o haha.



Anyways off to do more things fff.




Posted by Aywas Official (#2) on Fri Apr 9, 2010 1:54pm

---