Recent News
Search Options ►
Art Gallery & Updates!
Site Update


The Art Gallery has been judged!
The task was wood carvings or wood sculptures, which proved to be a challenge, leaving us with only two winners this week.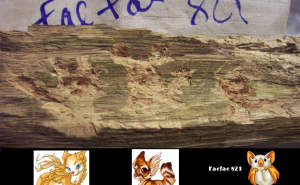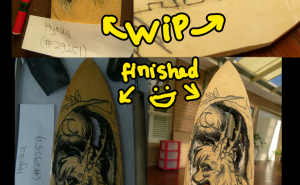 They won:





This week's theme is a starred one--Thanksgiving!
Remember to keep it Aywas related and have your name and user ID on your submission.
This one can be any medium you choose. :3

Some new themes have also been added!

November 27th - December 4th: Winter Wonderland
December 4th - December 11th: Holiday Cookies
December 11th - December 18th: Ornaments
December 18th - December 25th*: Gift Giving
December 25th - January 1st: New Year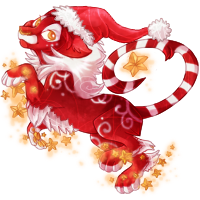 That time of year is quickly approaching!
We've opened up a special pet submissions thread here where you can contribute to the beautiful holiday pets we'll be seeing in December. The thread will be open through December 31st, meaning we'll be collecting new pets to release each week!

So, what are you doing for Black Friday this year?
I'll be at work from 11:30 PM (Thursday night) - 9 AM (Friday morning), so hopefully I'll come home in one piece. XD If you're going out shopping this year, be careful--and kind to your fellow shoppers and store employees.
Make sure you swing by Aywas, too, because we'll be doing a little something special ourselves!

- Eri
Posted by Eri & -- (#17) on Mon Nov 21, 2011 7:15pm

---
Transgender Day of Remembrance
Site Update
Today is the 13th annual Transgender Day of Remembrance, founded to remember, honor and memorialize those who have been victims of transgender hatred, prejudice and violence. Essentially, these people were killed for simply trying to express and enjoy who they truly were. These deaths are not the result of a tragic accident or evil or something similarly blameless--they are the result of actions made by people turning against one another.

We live in an age where violence is disturbingly unsurprising, but that doesn't mean we should complacently accept it, forget the grim realities surrounding us, or think that someone else is going to stand up for you and the things you believe in. Awareness is instrumental in making a difference, so I urge you to please take a few moments and read about the day of remembrance and look over some of those who have fallen to hate-filled homicide. It was illuminating for me, so I hope you'll be affected in some way too.

Actions motivated by hatred aren't okay, and we must never forget that, nor the victims that have fallen to such prejudice.


Posted by Eri & -- (#17) on Sun Nov 20, 2011 10:23pm

---
Explore Pets!
Pets
Pretend I'm Visark for a moment, because I've got this week's batch of new explore pets!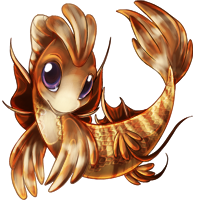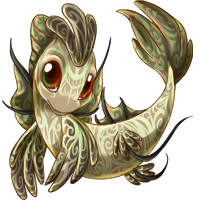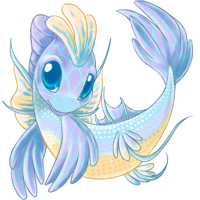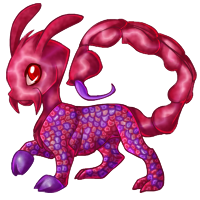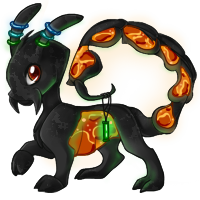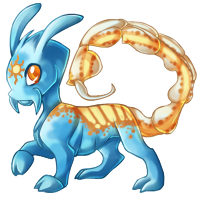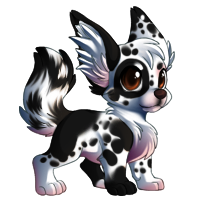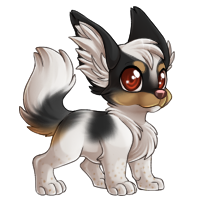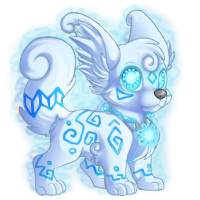 Next week's bonus pets are the Phanto, Reve and Soli!
If you want to try your hand at getting your work accepted as a site pet and earn 10 GP while you're at it, color one of those bad boys and head on over here!

- Eri
Posted by Eri & -- (#17) on Sun Nov 20, 2011 8:47pm

---
Raffle & Coding Updates!
Site Update
Weekly Raffle!


This week's raffle crystal winner is:
EMARSHE (#11759)
Who had 58 crystals out of 24,748 total and won a full set of raw crystals!
And who the SQL function really likes, apparently. XD Congrats!

This week's prize is a copy of Call of Duty: MW3 for Wii!
Slash will ship to the US and Internationally.

Halloween Magic
As was announced, our Halloween festivities have come to a close. Thank you for sticking it out through all the bumps! We hope you enjoyed all the pets and goodies you found and are looking forward to making things even funner next year. :3



I'm sending out one of these dark lanterns to everyone as an official way to end the spooky season!

Floating Orbs



"You didn't forget about me, did you? This world will have my attention for a long, long time, so it would be wise to give me yours."

Remember, Famine is an apocalypse horse, not a Halloween pony, so it's likely this beast will be checking up on us frequently. The floating orbs you collected are still with your account and Yasu has prepped them to work for a special shop that I will be opening in a few days. I think you guys will really like what's in there! (We're going to see if we can connect those boss keys with the shop somehow, we'll see!) Oooh, the suspense!

Auctions & Memache/Debug PHP error

Some of you might have noticed that Yasu has been hard at work on resolving the auction problems, so he's slowly but surely getting pets, items, etc. sent out. One of the problems he's experiencing is one that is all too familiar to the rest of us--that pesky memcache error--which gets in the way of him manually running the auction crons. We have a couple people looking into the source of that error and trying to fix it, so hopefully it won't plague the site too much longer! After all, we're already under Famine's reign, I don't think we want to have 1000 years of this. XD Thanks for being so patient with us on these fronts!

Trophies, SP & Highscores



If you are a fierce competitor in our monthly games or just get really lucky sometimes, you probably know that we've been having a lot of issues with the highscore crons. Yasu was able to monitor them running at the end of October/beginning of November to get a better look at the problem, so we're making progress, but we know a lot of people have incorrect SP amounts, are missing trophies, etc.

Therefore, I'm opening a thread where you can list what you're missing or what you need taken away so I can have it all in one place and knock out those rewards.
Please post here to get your SP and trophies fixed!

Etc.
I've got your pumpkin carving and xaoc contest results coming up soon!

As always, make sure to check out the news post below from Slash if you haven't already.

Phew, I think that's it for now!
- Eri
Posted by Eri & -- (#17) on Fri Nov 18, 2011 9:06pm

---
SOPA & Internet Censorship
Site Update
Internet Censorship
If you haven't already heard of SOPA, it's bill going through committee in the US that basically allows the US government to censor the internet, and makes website owners liable for what users post.
All of us need to protest.
The bill means the government can block what YOU view because one person posts something that infringes copyright. That means all video streaming sites are vulnerable, all forums, all pet sites that allow user content, all social networking sites, the moment someone notices a user posting copyrighted material.
It means that web site owners will be legally liable for what their users post, as opposed to now, where they are required to remove content upon being notified of the infringement. And I dunno about you but that sounds like death to user content everywhere.
The efforts of everyone is necessary in making sure Congress hears our outcry about this. To learn more, search for SOPA in an internet search engine and look at the recent news articles, or go
to AmericanCensorship.org.
Posted by JAK (#15) on Fri Nov 18, 2011 5:23pm

---
Trivia!
Site Update
Trivia!


The trivia has been updated!

Raffle crystals will be run sometime later today when I can nag Slash and I'll have some contest results to post as well!

Yasu will be pulling down all the Halloween features sometime after 11:59 PM tonight, so you have almost 24 hours to get any last minute pets or items you want!

- Eri
Posted by Eri & -- (#17) on Thu Nov 17, 2011 1:55am

---
Downtime + More free pictures
Contests
Well, that was certainly awkward. Our server company had a hiccup in its service (a router problem for those of you technologically inspired) that lasted three hours... needless to say, we're back now, and we'll get a little credit on our monthly bill too :)

But in better news, I bring some more free art slots for those of you who love art of your characters. You may know of an awesome artist named Kamirah on DeviantArt. She made these really cool pictures for us:




(which are very cute in their own right, you should check them out!)

I bought ten slots of cell shaded pictures (furry/quad) from her, because I love you so much.
Comment on this news post with a reference picture of your OC, aywas pet, or fursona etc and you'll have a chance to win one of the slots.

This news post will close in three days (72 hours) past its posting date so get your reference in.

Also, for more free art, don't forget to check out Cat's art new post, which was right before Eri's flood of auction results (:
Posted by JAK (#15) on Wed Nov 16, 2011 4:32am

---
Raffle #31 has ended
Items
Congratulations
Undead Potion

Tanithra (#14984) is the winner of the raffle and won the item Undead Potion!
Tanithra (#14984) brought 67 tickets, spending 67 Horehound!
Edit: Ohmygosh news spam. XD Congratulations to all the winners, I'll be sending out your customs shortly!
- Eri
Posted by Eri & -- (#17) on Wed Nov 16, 2011 12:07am

---
Raffle #30 has ended
Items
Congratulations
Ghostly Potion

Nye (#21595) is the winner of the raffle and won the item Ghostly Potion!
Nye (#21595) brought 54 tickets, spending 54 Juniper Berries!
Posted by Eri & -- (#17) on Wed Nov 16, 2011 12:07am

---
Raffle #29 has ended
Items
Congratulations
Batty Potion

csgardener (#12852) is the winner of the raffle and won the item Batty Potion!
csgardener (#12852) brought 112 tickets, spending 112 Rowan Tree Twigs!
Posted by Eri & -- (#17) on Wed Nov 16, 2011 12:06am

---