Recent News
Search Options ►
Saturday Explore Pets
Pets
Saturday Explore pets, not-from-concentrate!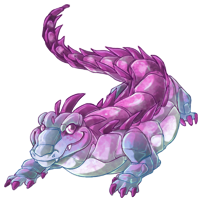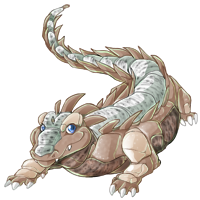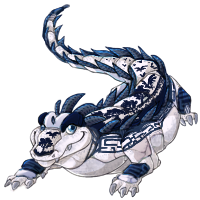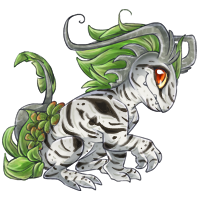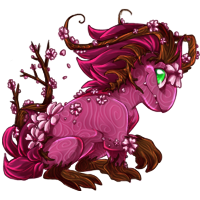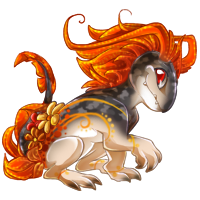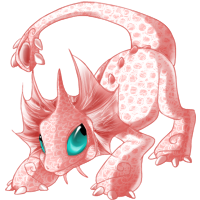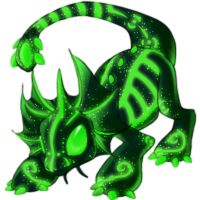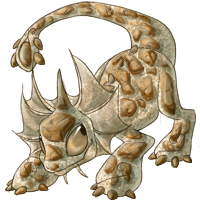 Up this coming week is one of my favourite sets - the Maki, Oske and Chromo! Being a huge Oske fan makes me a little biased, I guess. *hangs head* If you want to make the Cap'n happy (and earn yourself 10 GP per accepted colouration in the process) then head on over to the Pet Colourations forum, pick up the PSDs and get scribbling!

Now grab your Nets and a copy of the Aywapedia and go go go. :D
Posted by Captain Visark (#185) on Sat Jul 2, 2011 8:45pm

---
Poll for Plushes
Pets
We currently have a Melo, Quetzal, and Kaz real life plush... and a year after they were made, we're ready for three more. :)

Please pick three of the below:


These choices were based on a thread I posted asking for three nominations, and these were the top nominations by sixty voters.
Posted by Jack (#1) on Sat Jul 2, 2011 2:43am

---
Drawing Event time change
Site Update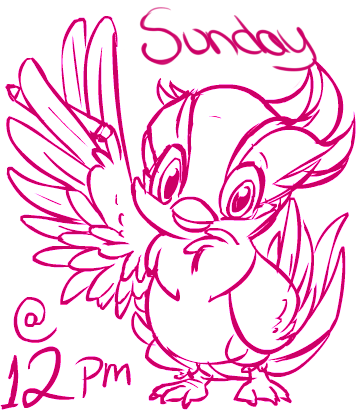 Due to computer problems, Kuitsuku changed the time for her drawing event to Sunday at noon. If you'd like to attend please keep this in mind!

Remember, this is a sketch event, where our pet artist will be taking sketch requests from you users! There are only 50 attendance slots according to how livestream works, so get there early if you want a spot.

Here is Kuitsuku's Livestream
Posted by Jack (#1) on Fri Jul 1, 2011 9:09pm

---
Welcome to July!
Site Update

Welcome to July 2011!



July Events and News

July is going to be very exciting. Our biggest event of the year, Aywas Scavenger Hunt, will be premiering for its second run. This hunt is different from the one we had in January because it is so large! Stay tuned for more information about the Hunt. It will run through July 8 - 15th.

Aside from our HUGE scav event, there is a smaller event that's coming up for you to enjoy. The Vampires vs. Zombies game is coming back for another run as Chimera/Epsilon and Zave go head to head with all of you to determine which is better: Vampires or Zombies? Start thinking of who you'll team up with! The V vs. Z game will run through July 3 - 7.

As for features we have coming out this month, we expect that Adventure and the Battledome will be coming out, because the staff has been beta-testing it. :D We also have the following features ready to be tested and released: Guilds and Library/Book Publishing feature.

July is a good month for development (no events coming out in August, in other words) of a lot of new features, so August will see the release of a lot more new stuff to play with.

Cash Shop Pets
Here are all the news pets that can be found in the Cash Shop for the month of July.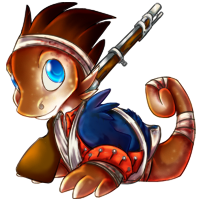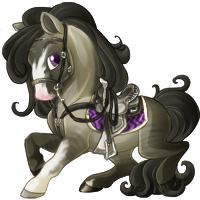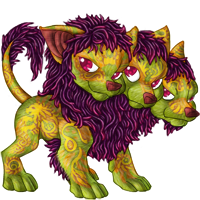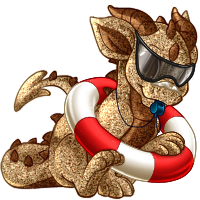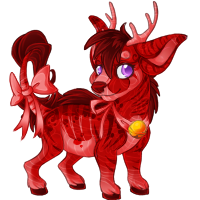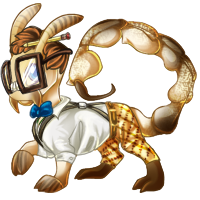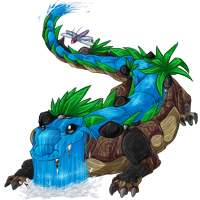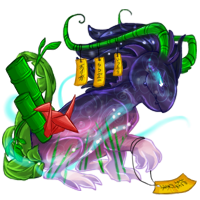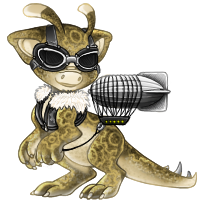 Click on any of the pets to go to the Cash Shop! They cost 3 GP for a common or 5 GP for an uncommon.

BP Shop Pets
Here are all the news pets that can be found in the BP Shop for the month of July!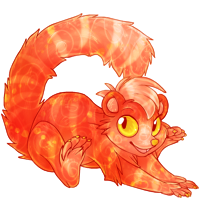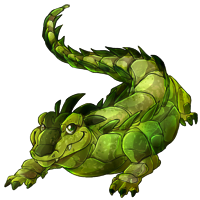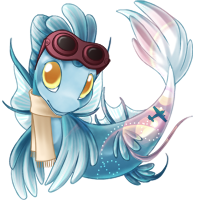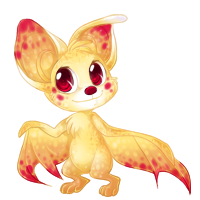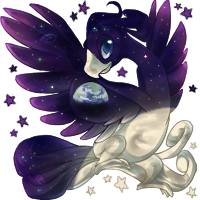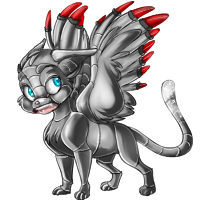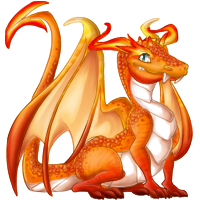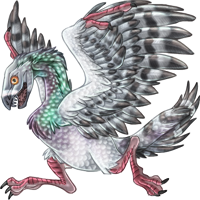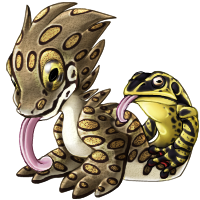 Click on any of the pets to go to the BP Shop! They cost 200,000 BP for a common or 500,000 BP for an uncommon.

Monthly Items and Lunaris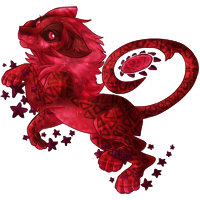 July's birthstone is the Ruby, which means that a Ruby Lunaris has climbed from the depths to join those whose birthdays lay in July. This is the Lunaris that I get to collect! I'm super excited. :)




The Essence of July 2011 is the monthly potion, and is in the Cash Shop for 2 GP.




This month's Premium Item is the Plush Series 6 Box. Get a jump on the collections with your own box and get three plushes out of it!

Monthly Contests

The BP Shop and GP Shop contests offer your choice of SP, GP, or USD, depending on your preference.

August Monthly Pets - GP Shop
Prize: 3 SP, or 15 GP, or $15 USD, and a copy of the pet

August Monthly Pets - BP Shop
Prize: 2 SP, or 10 GP, or $10 USD, and a copy of the pet

August Customs Contest - Nature
Prize: 1 SP or 5 GP, and a Blue Custom Crystal

Hybrid Breeding Season





It's...
Breeding Season!!!!
July 1 - July 8

That means, we have the Breeding Coins in the Cash Shop, along with three new hybrids you can make by breeding your pets together!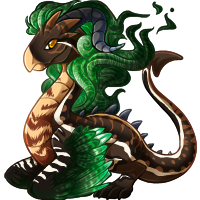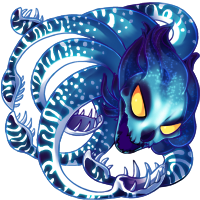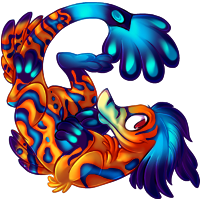 Huitzil (Fens x Linorm) | Wrayth (Phanto x Chromo) | Ennae (Gael x Vyne))

Ready to breed a Huitzil, Wrayth, or Ennae? Well...




Hybrid Genus Voucher
Create the perfect custom to make your new hybrid for cheaper than normal! It is 15 GP in the Cash Shop. This voucher is good for a 50% edited custom of a Vyne, Gael, Phanto, Chromo, Fens, or Linorm!

Note that this Voucher's redeemable genuses may change in the future.




Hybrid Package
The ultimate breeding package! This package costs 75 GP, the price of a Breeding Coin - but it not only comes with a Breeding Coin, but it comes with two Hybrid Genus Vouchers! Breed the perfect hybrid with your coin and vouchers :)

Here are some questions for you, and the prize for each to the first person to answer correctly is a Hybrid Package.

1. What was the Huitzil named after?
2. What was the Ennae named after?

Here are some breeding-related contests we have running:

Breed an Ennae
Breed a Wraythe
Breed a Huitzil

All of them are free and easy to enter and have a Hybrid Package as the prize, so why not give them a shot?

Free Customs
We're giving away nine customs designed during the previous month under the theme REAPER.

To play the free custom game, please include the phrase "CUSTOM #__" in your news comment. For example, if you want Custom 1, please comment "CUSTOM #1."

You may only request one custom, may only request once, and only one person will randomly win each custom.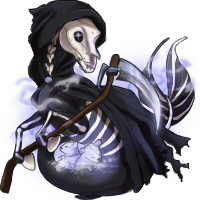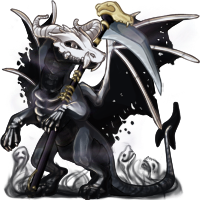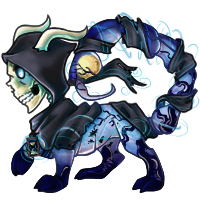 1..............................2..............................3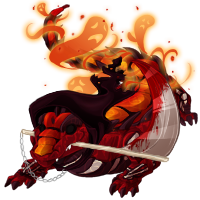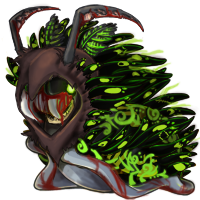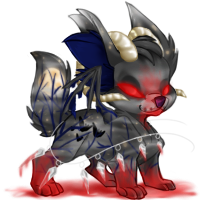 4..............................5..............................6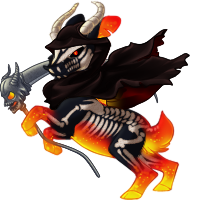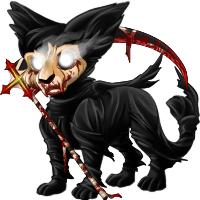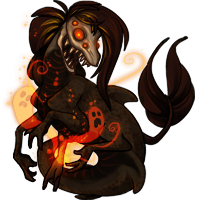 7..............................8..............................9

The random drawing will occur on July 2, giving you a little over 24 hours to make your choice. :)

Now that we're at the end, please remember to contact Visark (#185) for your artist's payment if you won any of the July contests. Note that we did end up picking nine per contest instead of six - that's not a mistake, they're just too beautiful to leave behind!
Posted by Jack (#1) on Fri Jul 1, 2011 6:07am

---
Plush Series 6
Items

Spense says:

Hnnngh, I'm so tired...but here are your plushes for these upcoming two weeks. Hunt them down, hoard them, cry over them, curse their existence - whatever your preference! They are here for you to inflict your desires upon..whatever those may be.




Plush Series 6 Box found in my Plush Store.

And, the plushes themselves:























I am now going to find someone sleeping and scream at the top of my lungs. This is how I express my discontent with my inability to sleep. Toodles!
Posted by Jack (#1) on Thu Jun 30, 2011 4:42am

---
Critter Camp needs your help
Site Update
A shelter in my state, Critter Camp, needs your help. They entered Pepsi's Refresh Project (basically, the company gives money to charities that get the most votes) to win $50,000. Here is their contest link: Critter Camp at Pepsi Refresh's contest.

The owner of Critter Camp said this is how you vote:

"Text 106891 to Pepsi (73774) (it's free!) and then text a message to your contacts and ask them to send the text too- just once!

You can also VOTE online : http://www.refresheverything.com/crittercamp"

Learn more about Critter Camp here: Critter Camp website.

I support this shelter because it's one of the few that homes unwanted fennec foxes, and I follow fennec fox information a lot! A normal shelter won't take exotic pets, but Critter Camp does. Being one of the few (I think they may be the only one in my state), they really need the funding to keep helping animals. I voted, and I hope you will too :)

Check out the other contestants in the contests too. You'd be surprised how unique everyone's ideas are! I love looking through them.
Posted by Jack (#1) on Wed Jun 29, 2011 4:58pm

---
Various News
Site Update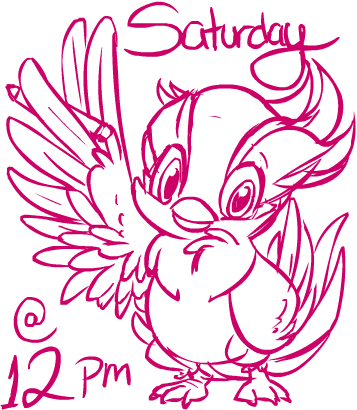 Our pet artist, Kuitsuku, is holding a Livestream Doodle Event! On Saturday July 2nd, 12:00 PM - 2:00 PM, she will be accepting doodle requests from Aywas users of Aywas pets. Drop by her livestream if you'd like a chance to have your pet sketched by the official pet artist.

Note that Livestream only allows 50 people into a showing, so you might want to get there early to secure your spot.






This week's Raffle Crystal winner is:
Trippy #24644
Trippy won: Video game of winner's choice

This week's prize is: Three Breeding vouchers for each of the new quarter hybrids






The Trivia was updated with new questions!

Last week's answers:
What was not made into a real life plush? Starwielder Lunaris
What was the first pet to be redrawn? Vyne
What was the first pet added to the site after the originals? Oakl
Which prize has Aywas not given away during a contest? A Wii
Who's birthday marked the release of the Drinking Game? Asher's
How many alcoholic drinks were released when the Drinking Game came out? 13
Who designed the Bumble in a contest, kicking off the concept of Raw Pets? Rijolt (#5897)
When did Aywas get its first flash game? Aug 21, 2010
What pet was released as a result of Aywas hitting 10,000 users? White Tiger Melo
Who designed Orange Day? Zebby (#1238)
Posted by Jack (#1) on Wed Jun 29, 2011 12:40am

---
Art Gallery
Contests
The Art Gallery has been updated!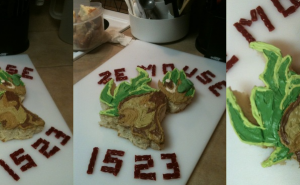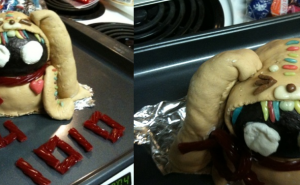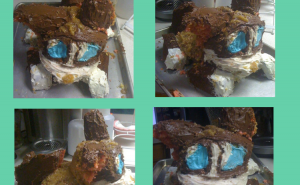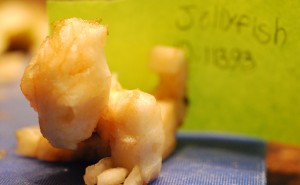 The theme was Food Art. This week's winners won:






Next week's theme is: The Aywas Landscapes (No pets allowed!)

This theme means you could draw the Standing Stones... the Phoenix Tree... Ay Town... The Fissures... anything landscape related, as long as there are no "characters" in the picture!

Good luck, and congrats to this week's winners!
Posted by Jack (#1) on Mon Jun 27, 2011 11:29pm

---
Seasonal Shop
Site Update

Asher says:

You can stop feeding your pet the special drinks!
They will not count anymore. I already added up the scores. (:

Here are the ten highest pets: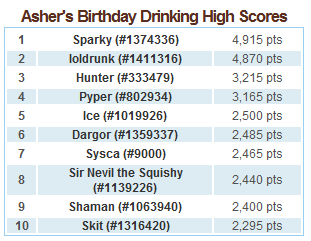 The average score for a user playing in my event was 196. So I'll be basing the event prizes around that number (and you can tell whether you were above average, below average...way above average... etc!).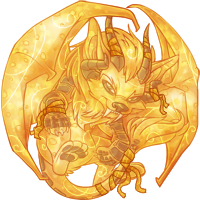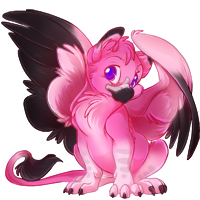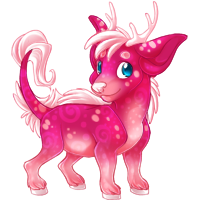 The Seasonal Shop has been stocked! Have fun spending your points!

Here are some pets that will be randomly bred for entering in my event...

1. Paskel (#1077320) x Skit (#1316420)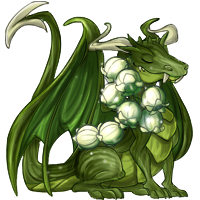 x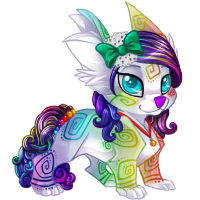 2. Nameless (#1420015) x Rose (#1129543)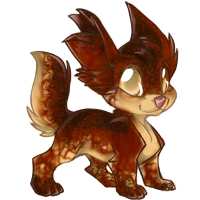 x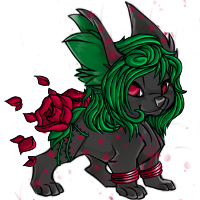 3. Nameless (#1303022) x RyuArashi (#330195)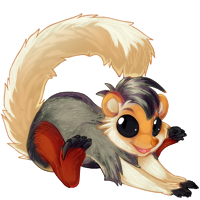 x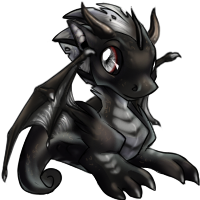 4. Shabina (#1161064) x Sparky (#273513)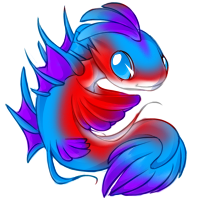 x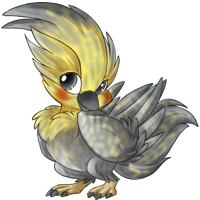 5. Kometa (#1373162) x Mikhail (#1379057)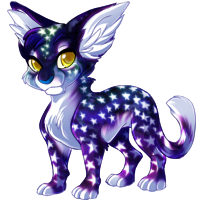 x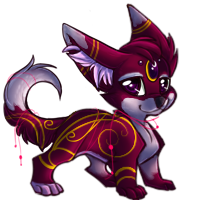 6. Jack (#60) x Mr Crispy Bones (#552162)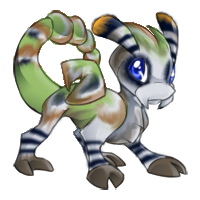 x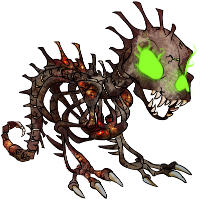 7. Sairahiniel (#164154) x Cena (#1342930)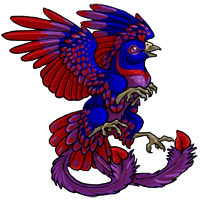 x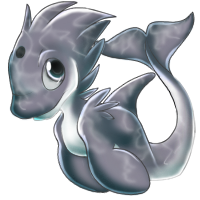 8. Zig (#1328347) x Camryn (#1386469)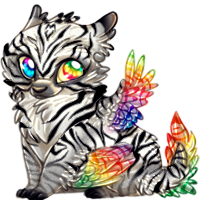 x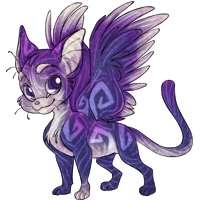 9. Yorka1 (#691906) x Skyye (#93333)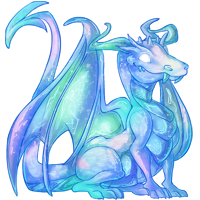 x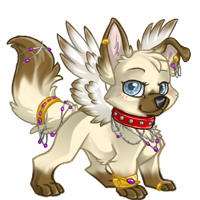 10. Kiouni (#824457) x Anubis (#1357951)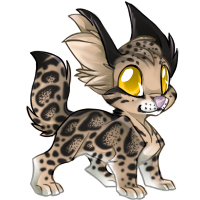 x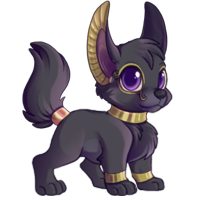 If you have a pet in a random breeding, you may want to turn in the pet's PSD asap!!

Thanks for playing! (:
Posted by JAK (#15) on Mon Jun 27, 2011 12:47am

---
Pink pink everywhere!
Contests

Asher says:




It's my birthday!!
I am so excite. ;~;

My special Birthday Drinking Game will end at midnight. Keep looking for those leaves, and turning them in for drinks at the Seasonal Shop!

Here are a couple of Event threads that I opened. C:

Pink Custom Pets - If you listened to me and made some pink designs, post them here!

Already Made Pink Customs - If you have some pink custom pets made already, show me them! I wanna see 'em!!

Don't forget, when your pet drinks the special drinks in the Seasonal Shop, you'll be able to count those points toward some new pets and items coming up tomorrow! Gather those points!! :D
Posted by JAK (#15) on Sun Jun 26, 2011 5:45am

---