Recent News
Search Options ►
Clydesdale Day
Site Update

Clydesdale Day


Brought to you by: Garai ♥ Nyxie (#4712)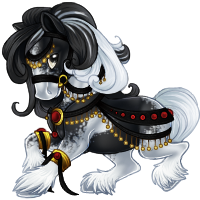 Today is Clydesdale Day, a user requested event. In the Seasonal Shop are plenty of clydesdale and draft horse-related pets, all from the horse (or vaguely horse-like) genuses!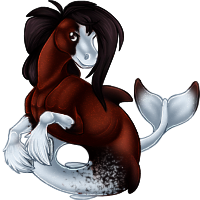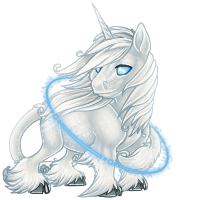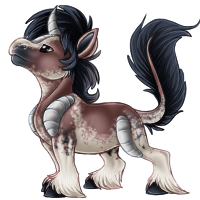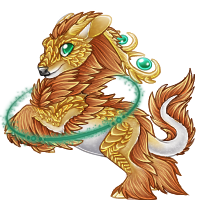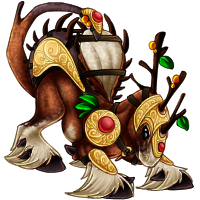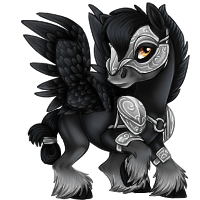 Not only are there plenty of pets to choose from, there are two cute little items too:





A cute little food item and a potion to get you one of the Clydesdale Day pets.

But that's not the best part. The day also has an event lineart, a Clydesdale SCC that you can color. Find out more by clicking on the SCC image.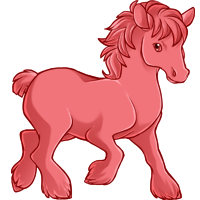 Those of you who like horses should enjoy this event!

Also, here are some more small updates (we'll be working on more all night): message boxes tweaked, adoption center timer, premium members can disable forum signatures, ability to decline Shoe's NPC event, currently working on item search by location.
Posted by Jack (#1) on Fri Sep 23, 2011 1:46am

---
Raffle Crystal and Trivia
Contests
Raffle Crystal Winner

This week's raffle crystal winner is:
MoonlitVampire #13894
Who had 54 crystals out of 22,085, and won a random Halloween design: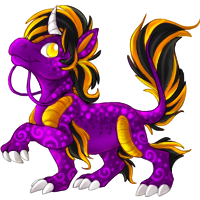 Next week's prize: two Talismans of choice when all of them are released en masse
Trivia

The Trivia has been updated.
There have also been some small updates. First is that you can disable pet comments in your user settings. Second is there's a new box at the top of messages. We're still tweaking it to work and look better but feel free to use it if you desire. Third is that you can search for breedability in the shop search.
Posted by Jack (#1) on Wed Sep 21, 2011 10:42pm

---
Finn
Pets
Fancy yourself a dragon?

One of the winners of the Rare Pet Contest was the Finn, designed by God (#4).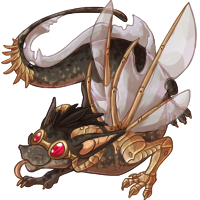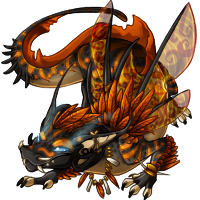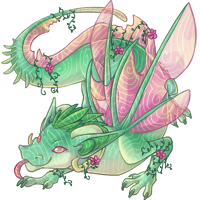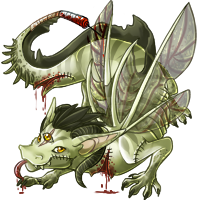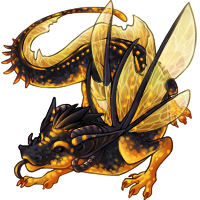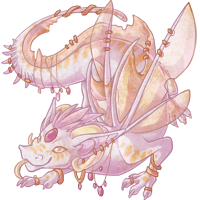 These colorations are available via Random Finn Potion, which stocks in Draconic Creations. It is your standard r100 item and can show up anywhere r100 items can show up.





The Finn colorations are also the first of a new pet rarity - the Special rarity. This should help them keep their value better and be more satisfying upon gaining.

Customs can be made via the Finn Egg:




Finn Eggs are few and far between, though, being AD items that restock in the Draconic Creations very rarely by an admin.

If you fancy yourself a Finn right now, why not bid on these customs up for auction?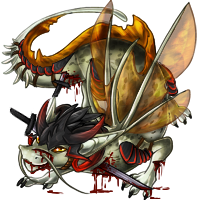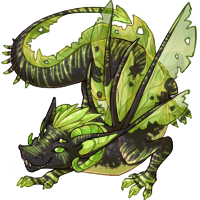 They end in 7 days!
7 days. /creepy phonecall
Posted by Jack (#1) on Tue Sep 20, 2011 3:17am

---
Art Gallery & Others
Site Update


The Art Gallery has been updated with some new winners: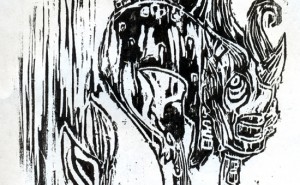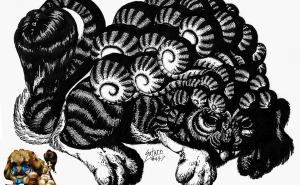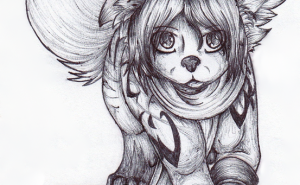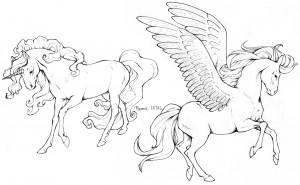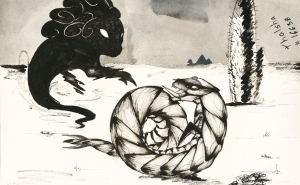 They won:





Some new themes have been added too:
October 2nd - October 9th: Breeding on Aywas
October 9th - October 16th: NPCs
October 16th - October 23rd: Gift Art (draw someone's custom)
October 23rd - October 30th: Halloween*

For the 16th - 23rd Art Gallery, you should put the pet's image, ID, name, and owner on the image too :)





Don't forget the Story Game updates every Friday, even if it's not news posted.





Bank CDs have been tweaked to address the inflation of BP caused by the amount of return coming from CDs. Hopefully you will all find these changes fair.

1. The original 7-day CD was changed into a 14-day CD, and its return changed to 2%
2. The 30-day CD's return was changed to 6%
3. The max one can invest into the top three CDs is now 50,000,000 BP
4. A new CD was added, 7-day, with a 5% return rate and a max investment of 1,000,000.
5. The largest CD, the 90-day CD, did not have its return rate changed, but rather the others were changed to scale according to it.

The GP CDs were not changed.
Posted by Jack (#1) on Mon Sep 19, 2011 3:04am

---
Saturday Explore Pets
Pets
Hey! Listen! Hey! Hey! Listen! ... It's Saturday!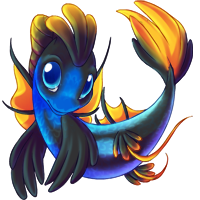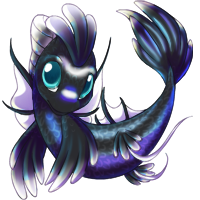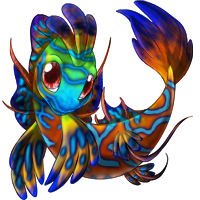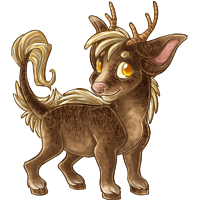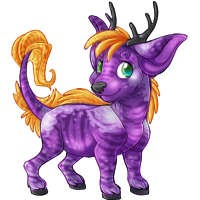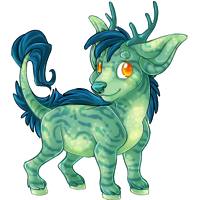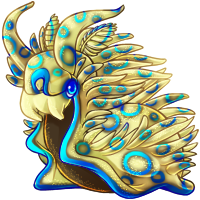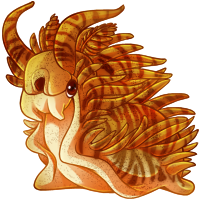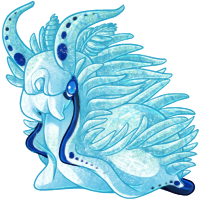 Next week's pets for the 10 GP incentive are the Insi, Melo and Phanto; pay a visit to the Pet Colouration Submissions forum to pick up the relevant PSDs. Not sure what this incentive nonsense is? Check in for a refresher here! Have some general questions about submitting colourations? This thread might answer them for you. Still not satisfied? Drop me a PM and I'll see what I can do for you (you demanding little creature).

Welcome back into my care, boys and girls. *rubs hands together* :D
Posted by Captain Visark (#185) on Sat Sep 17, 2011 10:17pm

---
Raffle #24 has ended
Items
Congratulations
Ice Sleeves

Fairy (#289) is the winner of the raffle and won the item Ice Sleeves!
Fairy (#289) brought 27,000 tickets, spending 27,000,000 BP!
Winner, send me your shipping address and congrats :)
Posted by Jack (#1) on Sat Sep 17, 2011 12:28am

---
Woolith
Pets
The Plio has officially been retired, and now the Woolith is your new Raw species: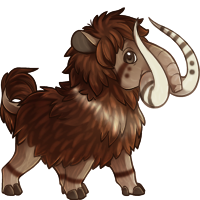 Tribal Woolith

The Woolith will remain in the Raw Crystals until 11/15/2011, in which a new pet will show up. Get cracking on coming up with customs for it :)

It was designed by the winning Scavenger Hunt team for July 2011. If you like the species, do let them know!
Posted by Jack (#1) on Fri Sep 16, 2011 12:20am

---
Raffle Crystal and Trivia
Site Update
Raffle Crystal Winner

This week's raffle crystal winner is:
Luna and Riri #1542
Who had 36 crystals out of 25,456 total, and won five customs designed by the site artists.
Next week's prize: a randomly selected design from the Halloween design stockpile, given as a custom
Trivia

The Trivia has been updated.
Posted by Jack (#1) on Thu Sep 15, 2011 2:16am

---
A New Raffle has Started!
Items
This raffle is for the extra aqua blue 3DS I have left over from Scav prizes. Drawing it in 3 days. Got BP?

Yes I can ship it internationally for this one.
A new raffle has begun
Ice Sleeves

Ticket Price: 1,000 BP
Max Tickets: Unlimited
Posted by Jack (#1) on Wed Sep 14, 2011 11:09am

---
GP Update
Site Update


The Buy GP page has been tweaked! You can now buy in odd increments, even increments, and any increment you like. ;D

Best of all, GP is now $1.00 each, across the board! And even better, there are still bonus amounts for buying at certain thresholds, just like the old system.

The only difference is that we removed the Quil Stones. We noticed those have waaaaaay been devalued - but they were fun while they lasted, and we hope you enjoy them!

If you bought any GP under the $45 mark (meaning, the GP was more than $1.00 each) within the last week, drop me a PM with your PayPal transaction number(s), the amount, and how much extra GP you need to make you whole with the new prices ;)
Posted by Jack (#1) on Tue Sep 13, 2011 6:06pm

---