Recent News
Search Options ►
Seventh Heaven
Items




Or it is for Nabila (#3548) today because it's her birthday, and some of her friends have surprises for her - which they want to share with you!


First we have a wiggly jellyfish swarm to play with your HA, and they will be in Trash For Treasure for TODAY ONLY! They will be leaving at 11:59pm 7th May.

Emma the Pony will be with us a little longer - you will be able to collect her, also from Trash for Treasure, until 11:59pm May 16th.


Be sure to send thanks to the item creators, and a happy birthday to Nabila!



Have a friend you want to surprise, too? Head over to the Knowledge Base for the information on how to submit an item as a site wide gift =)
Posted by Eveglori (#2775) on Wed May 7, 2014 5:02am

---
Art Gallery
Contests
Art Gallery



The art gallery has been judged!
The theme was Exercise and we received dynamic, active entries!
(It also appears many of you use food as motivation, and I can't say I blame you. XD)

Here are our featured winners: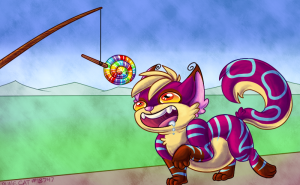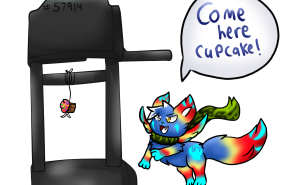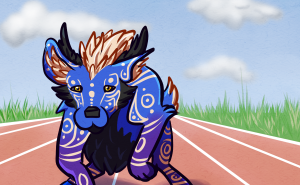 They won:






Congratulations!

The current theme is Mobile Mock-up!
Yes, this is your chance to create an artistic rendering of an Aywas-related app (but please don't do anything that would be potentially copyright infringing on existing apps/games). You can show us screenshots, previews, etc., and the app doesn't necessarily have to be a game -- it can fall into any app category. Be creative!
Official Aywas stock is fine for this theme.

Good luck!





Please also check out the important announcement below from Mauri!

- Eri
Posted by Eri & Dew (#17) on Mon May 5, 2014 9:54pm

---
Breeding Mistakes Thread 3.0
Site Update

The Breeding Mistakes Thread is back!


Do you have a baby that you received from a site-made breeding that has a mistake or error on it?
I'm happy to announce that we've opened a new thread for these babies to be posted in!

The Breeding Mistakes thread allows users to post babies they feel have errors or mistakes. Please thoroughly read the first and second post in the thread before posting any babies.

This thread only fixes babies that were created by site artists (not a user prediction). If your baby was a user prediction please do not post it in the thread.



IMPORTANT:

Babies born after September 13, 2013 (267 days old or younger) can be posted in the thread until June 6th.
After June 6, the thread adopts the original policy of only allowing babies less than a month (30 days) old to be posted.

Please be sure to post your babies in the correct time frame.

We apologize for the inconvenience of the previous thread being closed for so long. We've finished all the fixes for that thread and are just in the process of finishing uploading them!

I have a large team of artists ready and happy to help with fixes. I hope to complete them in a timely manner, though these processes can take a while due to the fact that we have to read through each form, give a response, assign it to an artist, get the fix, approve the fix, and upload the fix. I appreciate your understanding and patience!

- Mauri
Posted by Kyu & Mauri (#1010) on Mon May 5, 2014 9:07pm

---
Art Gallery Extension + Reminder
Contests
Art Gallery



We're in need of a few more entries for our Exercise theme this week, so you have until tonight (May 4th) at 11:59 p.m. to get any last-minute submissions in! Show us how your HA/your pets/etc. exercise! Any medium is acceptable, but Official Aywas stock is not permitted for this theme.

Good luck!

Be sure to also get your vote in for the





by tonight at 11:59 p.m. as well! :3

- Eri
Posted by Eri & Dew (#17) on Sun May 4, 2014 12:47pm

---
Free Monthly Custom Game!
Contests



It's time to give away nine free customs designed during April under the theme of Bicycles!

To play the free custom game, please include the phrase "CUSTOM #__" in your news comment. For example, if you want Custom 1, please comment "CUSTOM #1."

Don't lose out on a chance to win one of these customs by voting incorrectly!

Custom One = bad.
Custom1 = bad.
Custom#1 = bad.
Custom #1 = good!
I love custom #1! = good!

Here we go!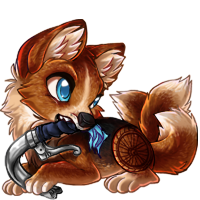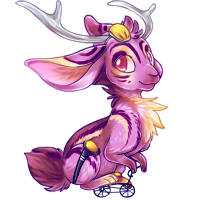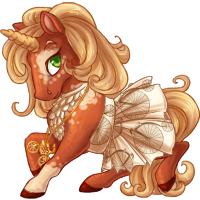 1................................................2................................................3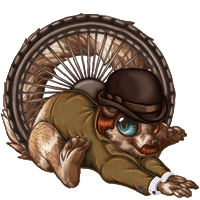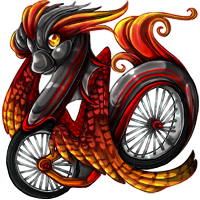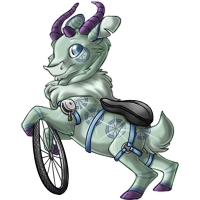 4................................................5................................................6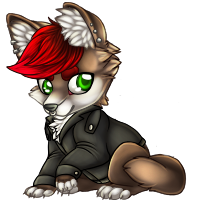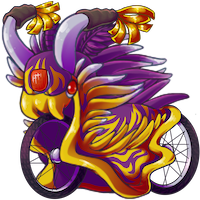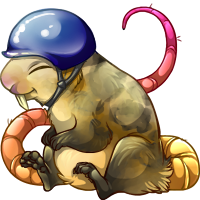 7................................................8................................................9

Please contact Kyu (#1010) for your prize if you designed one of these customs!
If one of your creations didn't make it in, we highly suggest entering it as a site pet submission here if you don't want to sell/keep it. :)


You have until May 4th at 11:59 p.m. to get your vote in!
One vote per account.

Good luck!

Want to see one of YOUR creations featured in the monthly free custom game?
Enter your submission for June here! The theme is Cameras/Photography.
(Please also remember to ensure your submissions follow standard custom/pet rules.)

- Eri
Posted by Eri & Dew (#17) on Fri May 2, 2014 7:03pm

---
Premium Item
Items


The Premium Monthly Item is now available!

Introducing the Paleo Cocktail, a prehistoric juice which will randomly turn your active pet into one of the four Paleo colorations below! Best of all, it also has 4 charges, so you can trade to get the ones you want or sell some individually. :3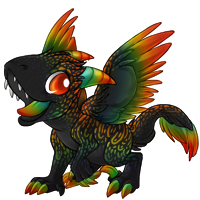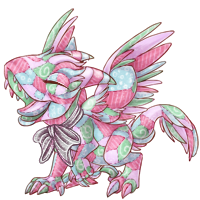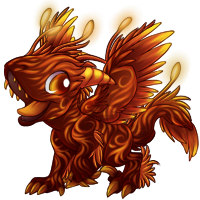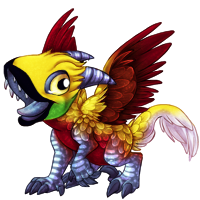 Stay tuned for the Monthly Customs Game coming up next!

- Eri
Posted by Eri & Dew (#17) on Fri May 2, 2014 6:21pm

---
Welcome to May!
Site Update


Welcome to the merry month of May!
As the saying goes, April showers brings May flowers, and we have plenty of fresh treats springing up.

New pets are all abloom in the GP Shop!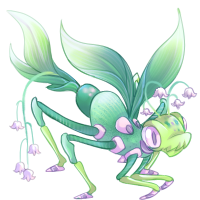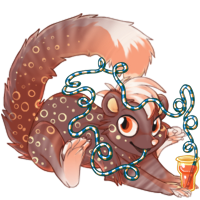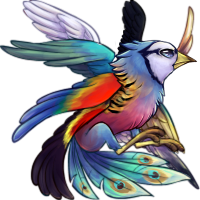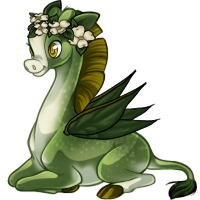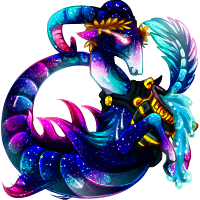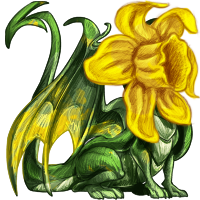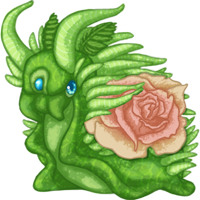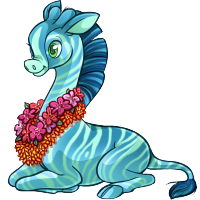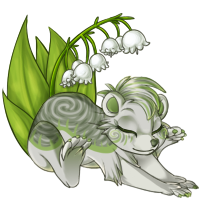 While the creatures in the BP Shop are aglow with glee!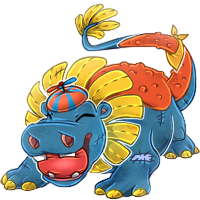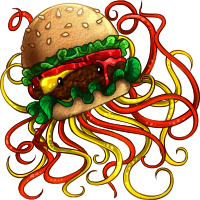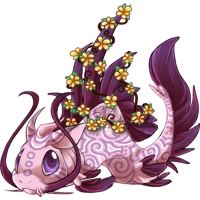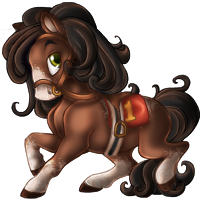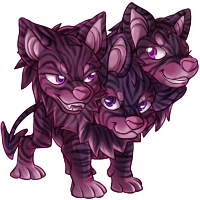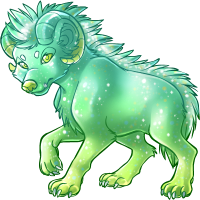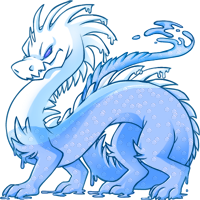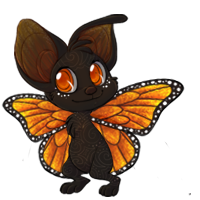 If you colored one of these adorable pets, please contact Kyu (#1010) for your payment!
Make sure to include your PayPal address if you are opting for the USD option.
We will also be collecting pet PSDs directly from the thread, so you no longer have to send them in. However, please make sure you keep the links active for two weeks (at least until mid-May) so we have time to snag 'em for science!




Soak up a new month with the Essence of May 2014!
Inspired by National Bike Month, this potion goes down quick and will turn your active pet into a random monthly coloration from the assortment above.

The premium monthly item will be ready to go tomorrow afternoon/evening, so I will make an announcement as soon as that's available. I'll add a little something extra to it for the slight delay. *wink*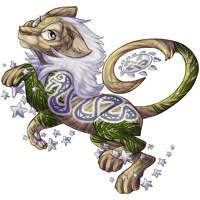 We kicked off a brand new Lunaris set and calendar last month!
Remember, the Willow Lunaris is with us through May 12th, then a new birthday feline will take over.

Visit the birthday link on the anniversary of your glorious birth to receive a gift from Aywas!







The new monthly contests have been announced!

June Monthly Pets - BP Shop: Enter

June Monthly Pets - GP Shop: Enter

June Monthly Customs
Theme: Cameras/Photography

Good luck with your entries!






The Nova custom makers will remain in the GP/BP Shops for May, cycle into the Premium Shop for June, and then return for July and August.







Coding Corner
A monthly update from behind the scenes!

My update for you this time around will be pretty general, but essentially we have several programmers at work on myriad assignments and are hoping to see the seeds they've been sowing start to visibly grow this month. So, you should be able to look forward to more detailed updates as things progress. :3

I also wanted to give everyone a moderator update! We meant to increase our green team in April, but unfortunately I had some personal setbacks (including a death in the family), so I pinky promise hiring will be done soon, I'm just finalizing the list. :) I appreciate your patience!

We're also going to have some pretty fun activities this month, along with a new Raw pet, so there'll be plenty to keep you entertained!





Here's to May!
(And here's to hoping everything makes sense; I shouldn't be responsible for what I write after midnight. XD)

- Eri
Posted by Eri & Dew (#17) on Thu May 1, 2014 11:43pm

---
Jeweled and Rock
Pets
Spring into new Jeweled pets and a new Rock base!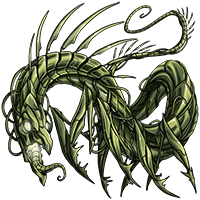 May 1 - July 1
PSD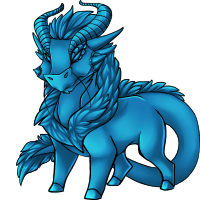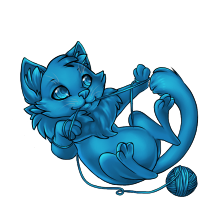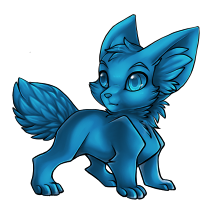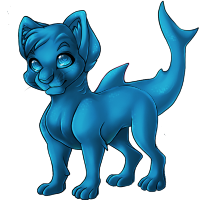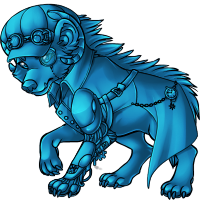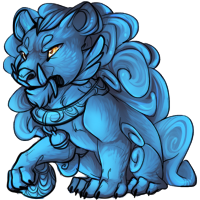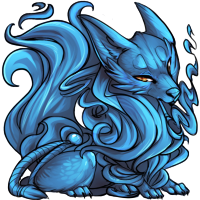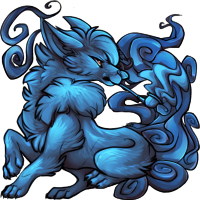 Enjoy the new bases!
Posted by J.A.K. (#15) on Thu May 1, 2014 2:49pm

---
Monthly HA Contest
Items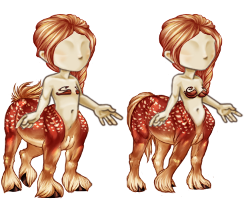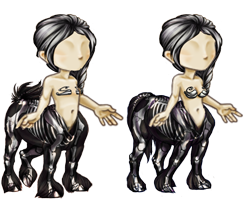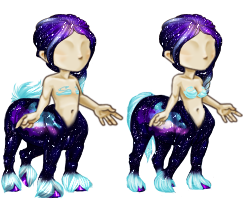 The winning HA sets have been placed into their respective shops!


Last month earned the following:
GP Set: 173 GP per artist
BP Set: 49,800,000 BP per artist
Premium Set: 2962 PP per artist


Want in on the action? Well, phase one - the basing contest - is open and waiting for entries! Head here to submit your design.



This Month's Schedule:
Basing Thread: May 1st
Basing Vote: May 8th
Colouring Thread: May 10th
Colouring Vote: May 25th
Release: June 1st
Posted by Eveglori (#2775) on Thu May 1, 2014 2:21pm

---
Easter/Spring Reminder!
Site Update



Good evening! :3 I just wanted to quickly remind everyone that our remaining Easter/Spring holiday festivities are wrapping up tonight after 11:59 p.m. Please note that many of our features have to be manually disabled, so you are guaranteed access to the various features through this evening; after that time passes, they can be removed at any moment.

For the Easter Egg Field, we are going to disable new eggs from being deposited after the above deadline, but you will still be able to collect an egg once every ten minutes until the field is clear! Similarly, we will also disable new Easter Painter projects, but will let you collect them for at least 24 hours.

Psst... I think there's still quite a few hidden admin eggs waiting to be found in the field! *wink*

Thank you for another egg-cellent celebration!

- Eri
Posted by Eri & Dew (#17) on Wed Apr 30, 2014 10:09pm

---