Recent News
Search Options ►
Trivia & Weekly Raffle!
Site Update
Weekly Raffle



This week's raffle winner is:
Tanta (#5669)
Who had 17 crystals out of 15,335 total and won a set of Mosaic Trunks!







Congratulations!


Next week's winner will receive...





A pair of X-Ray Goggles!


Set a reminder to snag those crystals!


Trivia





The trivia has been updated!
Last week's questions and answers revealed!

What pet is not an available option for a gallery keeper pet image?
Santa Lunaris

How much does it cost to search your item for an item via account search?
10,000 BP

On what date was a lovely blue/purple Kernal with a flowered necklace added to the adopt a pet feature?
June 8

What information is not visible inside the adoption center?
pet's level

I am a 27 year old Shisa shapeshifter who likes to play percussion in my spare time. Who am I?
Evren

What charity recognized Aywas with a donation certificate in thanks for the Cracked Teacup event?
AVERT

How many pieces are in the Retro Rocker clothing set?
5

How many subforums are there in the main Help forum?
3

What is the 121st article in the Knowledge Base about?
Pet Locking

Which item will you not find on the Slots reels?
Kitchen Sink


How many questions will you get correct this week?
Good luck!

- Eri
Posted by Eri & Dew (#17) on Wed Jun 25, 2014 10:49pm

---
Adventure Pets and a Raffle!
Pets


Congratulations to cinna (#36336) for winning a Nova Custom Crystal in our monthly Pet Coloration Submissions Forum Raffle!

Some Adventure pets have appeared and are ready to be caught and join your cozy lair! Since the release 2 weeks ago was skipped, we have a batch of 9 to release instead of the normal 6.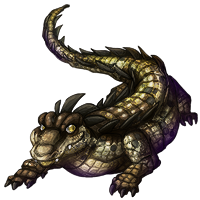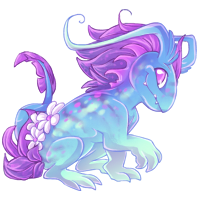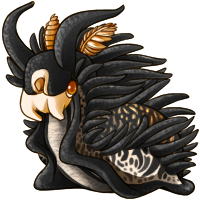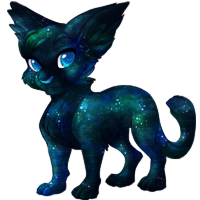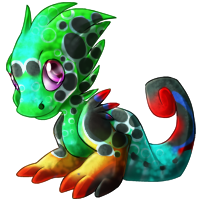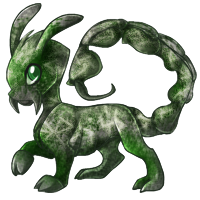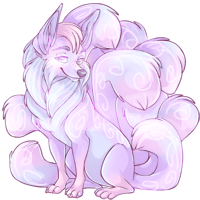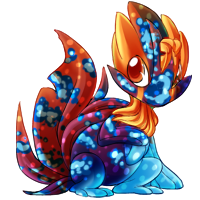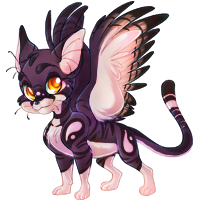 If you want to design some Adventure pets, go and post them in their respective threads here!
Posted by Kyu & [See Profile] (#1010) on Tue Jun 24, 2014 7:59pm

---
Quick fixes!
Site Update



Evening! I have a quick round of coding-related updates for you to piggyback on the ones from Slash below. :3

- If you noticed Asher's special alcohol game taking over the high score boards over the last few days, rest assured that the standard drinking high score boards have been returned to normal, and we shouldn't encounter this problem in the future. Thanks, Yasu!





Are you following Tiff's fixes thread? Here's some of my favorite things she's done recently:

- Mass exchanging for Geodes.

- Added links from the Standing Stones to the Read Rosetta/Decorated Phoenix Tree options and from the Standing Stones back to the Phoenix Tree. Makes hatching babies that much quicker!

- Notices now have pagination! If you're drowning in notifications like me, you will definitely appreciate this one. <3 (I can actually see my notices now. *weeps with joy* ;~:)

Enjoy!
(And be sure to check out the updates below if you haven't seen them already.)

- Eri
Posted by Eri & Dew (#17) on Mon Jun 23, 2014 9:56pm

---
Regret putting a ring on it?
Items



Do you regret putting a ring on it? The Divorce Papers are now stocking in the SP Shop to dissolve married pairs.

Other stuff Lyro has finished:

- Mass pet transfer in Lair Options. He'll be adding a transfer by group too.
- Bug where married pets could breed to pets who aren't their spouse was fixed. No more extra-marital affairs, pets.
- Mail messages updated with titles in notifications.
- Bug with egg transfer in standing stones fixed. No longer are add-ons needed to transfer eggs.
- Issues with stripped commas in User Shops and Pet Shops fixed.
- Pet Search now has "Order by lowest ID"
Posted by J.A.K. (#15) on Mon Jun 23, 2014 2:46pm

---
Art Gallery
Contests
Art Gallery



The art gallery has been judged!
The theme was Pets as NPCs and this theme was definitely one of our most popular! You guys drowned us in absolutely phenomenal submissions--which made judging especially difficult! ;~; Thank you for sharing your creative interpretations of Aywas pets with us!


Here are our featured winners: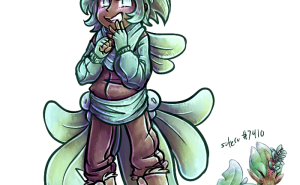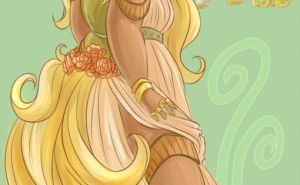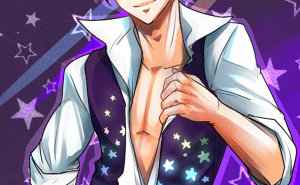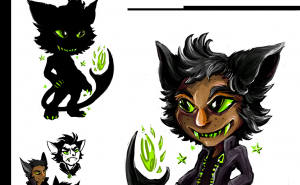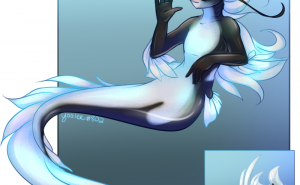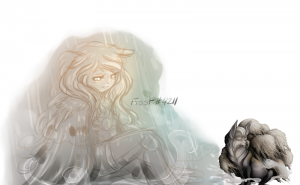 They won:






Congratulations!

The current theme is Aywas Nightlife*!
Show us how you envision nightlife here. :3 The theme is pretty broad, and you can use whatever medium you like.
*This is a starred theme, so you can enter even if you've won recently or plan on entering a future contest in the coming weeks.
Official Aywas stock is not permitted for this theme.

Good luck!

Some new themes have also been added!

June 29th - July 5th Lemonade Stands
July 6th - July 12th: Tattoos
July 13th - July 19th: An Aywas Garden
July 20th - July 26th: Adventure Battles*
July 27th - August 2nd: Pets as Items

Have an idea for a theme you'd like to see featured?
Suggest one here!

- Eri
Posted by Eri & Dew (#17) on Sun Jun 22, 2014 2:14pm

---
Mosh's 21+1 Birthday Party!
Site Update


Hello gorgeous Aywas players! <3

My name is Mosh, and you've probably gathered by now that I'll be turning the ripe age of 22 during this event! Now, you may be thinking "Wow why would someone make an event for their birthday, weird." WELL. Lemme tell you a thing.

Like a lot of people I suffer from extreme social anxiety and I find it really hard to talk to people and make friends, however thanks to Aywas I have made some amazing friendships! I really think of Aywas as a little home away from home because it has served as a way for me to meet new people with similar experiences and hobbies. My birthday in real life will be spent home, on my computer and probably binge watching Game of Thrones (I'm still on season 1, no spoilers!!) and talking to my friends on Skype. I don't have many people offline to hang out with and to spend time with on my birthday so I thought this would be the perfect time for an event.

I have a thread up in Aywas Talk for chatting and such throughout the event where I will be looking to make new friends (there's also art and item giveaways potentially so there's that too, I mean, if you like those kind of things.)

Please enjoy this week with me. You'll see cute crowns and jewels floating around, make sure to pick them up because they're going to be used in the shop at the end of the week <3

Thank you for celebrating my birthday with me!!

Love,
Mosh





(The event is running through June 29th at 11:59 p.m. We'll give you some time to get a head start on collecting the Gold Crowns and Red Jewel Fragments before opening up the shop. c: Have fun!)

- Eri
Posted by Eri & Dew (#17) on Sun Jun 22, 2014 9:24am

---
This Week in Trash for Treasure!
Items


Dren (#7972) has put these gravity defying spectacles in starting today (June 21st)
and will be leaving the shop at 11:59pm June 27th.





Tala (#67) has laid out this gorgeous picnic for your HA, and it will be available from today (June 21st)
and will be leaving the shop 11:59pm June 27th.





Bara(jou) (#20789) has made this item to give everyone a big hug!
You have plenty of time to stock up on the snuggles as it goes in today (June 21st)
and won't be leaving the shop until 11:59pm July 20th.





Glace Leau (#7755) brings you this mature gaze from today (June 21st) until 11:59pm June 29th.





Angel (#7341) is giving you wings on June 26th and they will be in stock until 11:59pm June 28th.


---

Phew! Lots going on this week!

Please remember that if you want to pop an item into Trash for Treasure week beginning June 28th,
then please get your requests in by 11:59pm Friday June 27th.

Have a great week everyone, and please cast your gaze to the news posts below
because there's plenty of important things to catch up on!
Posted by Eveglori (#2775) on Sat Jun 21, 2014 3:11am

---
Alt Melo Lines
Site Update
With the power of a Slashbot slot, Youko (#1) has brought you a: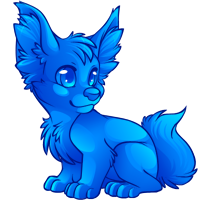 Sitting alt melo! (Who's surprised?)

It can be used as any other alt melo lineart would be used.
Posted by J.A.K. (#15) on Fri Jun 20, 2014 11:43pm

---
Customs Delay
Site Update


Just a very short note - last night my computer suffered a catastrophic graphics card failure, and is currently out for repairs. I'm on an old laptop but do not have access to the two main programs I use (Photoshop and FileMaker) until my desktop returns, which means there will be very little movement in the Custom Queue and Crystal Check for an estimated 3-5 days. :C Sorry about that folks, I promise there'll be overtime as soon as it gets back from the shop. I'll still be doing Kaz / Shoe fixes, general questions, metals and any designs I remember, and the like. Fingers crossed it's a fast fix.

Don't forget to put down your vote for the next Rock Crystal design!

- Graymare
Posted by Graymare (#14978) on Fri Jun 20, 2014 5:49pm

---
Rock Custom Crystal
Pets
Please select a new RCC base!
Posted by J.A.K. (#15) on Fri Jun 20, 2014 4:51pm

---