Recent News
Search Options ►
A New Raffle has Started!
Items
A new raffle has begun
Hybrid Genetics Kit

Ticket Price: 1
Max Tickets: Unlimited
Posted by Eri & Dew (#17) on Fri Dec 27, 2013 9:46pm

---
A New Raffle has Started!
Items
A new raffle has begun
Wrapped Crystal

Ticket Price: 1
Max Tickets: Unlimited
Posted by Eri & Dew (#17) on Fri Dec 27, 2013 5:29pm

---
A New Raffle has Started!
Items
A new raffle has begun
Blue Koaf Pan

Ticket Price: 1
Max Tickets: Unlimited
Posted by Eri & Dew (#17) on Fri Dec 27, 2013 11:16am

---
Candy Canes!
Site Update




The Candy Cane 5 Pack and Candy Cane 10 Pack have both been added to Famine's Feast for snowflakes.
(They can't be in the Seasonal Shop due to the premium discount setting there.)

Also, Slash wants me to be nice or something (gosh), so we've added the 10 Pack to the GP shop for 1 GP.

Enjoy!

Make sure you check out the snowball raffle posts below as well. :3

- Eri
Posted by Eri & Dew (#17) on Fri Dec 27, 2013 10:56am

---
A New Raffle has Started!
Items
A new raffle has begun
Holiday Breeding Coin

Ticket Price: 1
Max Tickets: Unlimited
Posted by Eri & Dew (#17) on Fri Dec 27, 2013 9:48am

---
Snowball Battl--Raffle!
Site Update
Good morning!
So, I hear it's going to be a white Aymas weekend. :3









That's right--it's time for some Snowball raffles!
I'll be starting a few different raffles today, all of which will take snowballs as tickets, and they will all be drawn some time on December 30th!

The first one will be starting shortly. c:
Good luck!

- Eri
Posted by Eri & Dew (#17) on Fri Dec 27, 2013 9:37am

---
*Merry Aymas!*
Site Update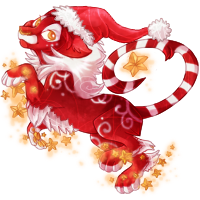 Ho, ho, ho! Merry Aymas to all!
The Seasonal Shop has opened its doors and is inviting you in with sweet treats and pets galore!







The Seasonal Shop will be open through January 3, 2014 at 11:59 p.m., a full week (plus a little extra)!
You can adventure in the Holiday Lane until December 31st at 11:59 p.m., giving you 'til the end of the month.

Now grab a cup of cheer and curl up in a comfy chair, because I'm about to give you all of the secrets that the Seasonal Shop has in store for us this year. :3







Our snowy forecast attracted some arctic friends! You and your pets can now enjoy companionship from three new fauna--a Polar Bear cub, a loving Snowman, and brisk Arctic Fox!

We also have a second troupe of fauna, but they're not quite as... cuddly?








You might recognize these guys as some of the monsters from Holiday Lane, just considerably smaller.
All of them have been turned into "stripped" fauna since losing their menacing monster status and shrinking down to mischievous pet companions. *wink*

If you've been playing Aywas for a while, you'll know that all of these monsters originally had typos in their names and were identified as Stripped instead of Striped. This was one of the few typos on the site that made staff giggle and therefore stuck around, but it was cleaned up this season to reflect the correct word. However, we have immortalized this little joke in fauna form and hope you like these silly things! <3

Moving on to more serious matters--food!








What's a holiday without a smorgasbord of edible delights?! Not much of a party, that's what.
Thankfully, we have plenty of energy and hunger foods to go around!

On the platter above, you'll find a Fir Cake (regenerating energy item), Popcorn Garland (be careful, there might be pine needles on it), a Simple Yule Log, a tasty Cranberry Jello Shot (warning: contains alcohol), and a perfect Gingerbread House.

If you're looking for something edible, or rather, drinkable, but want to alter your appearance, there are a few elixirs I'd recommend from the top shelf!





The illuminating Light Pole Potion will turn your active pet into a random coloration from the Holiday Lane!





This shining Jingle Bell Potion (which makes a little jingle jangle when tipped) will change your active pet into one of the pet colorations from the Seasonal Shop.





Yes, though this might look like a pretty wintergreen box with a creature hidden inside, it works like a potion and will change your active pet into one of 8 hybrid colorations exclusive to the Winter Mint Box. All of the pet possibilities are listed for your convenience in the description, but here's a little sample of what you'll find inside: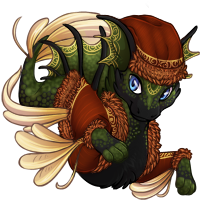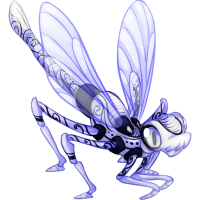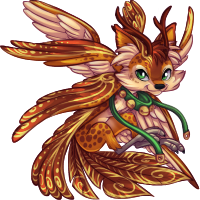 Want a little more control over your pet's transformation?
Then you might be interested in one of our magical custom creators!





The Wreath Potion will allow you to create one of the Holiday 2013 shopkeepers with up to 30% edits.

We do have a tiny hiccup here, though. Our wonderful site artist was unfortunately having some technical issues and was unable to deliver the final shopkeepers to us, but we are expecting them tomorrow. To give you an idea of what they'll look like, we will have a: Grinchy Itoa, Gingerbread Gael and Holiday Unus. I would suggest holding off on purchasing the potion, though, until we announce the images/PSDs just so you make sure you're buying exactly what you want. :3





Mined from the coldest parts of Holiday Lane, we have unearthed some Ice Rocks, which will allow you to create a Winter Soli shopkeeper custom with up to 30% edits! If you are a veteran player or know your Aywas history, this creature will look familiar to you: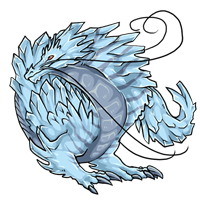 Click here to download the PSD!
(This was recreated at 300 x 300 pixels, so you'll want to size down to 200 x 200 before uploading.)

If you're looking to spice things up a bit, though, you might like one of our new breeding items!






The Winter Scarf and Tangled Lights are both breeding add-ons compatible with BC and HBC breedings.

The Winter Scarf will tell the breeding artist to add snow or cold-weather edits to the offspring. Whether it be piles of snow ready for a snowball fight, icicles reminiscent of a frozen iceland, or enough scarves and mittens to protect against a blizzard, this add-on is perfect for those that savor subzero temperatures.

Using Tangled Lights will tell the breeding artist to add some festive light edits to the offspring, perfect for decorating any surface. You'll have to figure out how to untangle these first, however... that's one daunting pile of holiday cheer.

Now that your pets are all set, you probably want some festive garb to match. :3






Keep holiday memories alive all year 'round with the Holiday Day and Holiday Night wallpapers! These are both wearable backgrounds for your HA.





This chilly Snowman Wardrobe is filled with piles of snow, but also 6 wearable items for your HA!










You'll find stick arms, a hat, face (eyes and mouth), a carrot nose, buttons, and of course a snowball body!
If you are going to wear this adorable ensemble, please check the weather first and keep an eye on the Lepu population in the area. We don't want any melted HAs or ones with missing noses!
(You can check out the wearables through Preview Wardrobe.)

To help you protect your holiday haul, we also have a trio of weaponry!







The Holly and Ivy Shield, Polar Bear Gauntlets and Toboggan will all offer you freeze resistance in battle, with varying stats in power, toughness, and speed.

If you are not a fan of the holidays and despise everything cheery, don't grind up all of your candy canes just yet!





The Locked Present will unlock the forum title/achievement "Grinchy."
Enjoy? D:






We also have options to exchange your snowflakes for candy canes and vice versa.
I'll also be adding the 5 and 10 packs of candy canes for your convenience. :3

And, last but not least, we have a plethora of holiday pets that would absolutely love to find a forever home this season!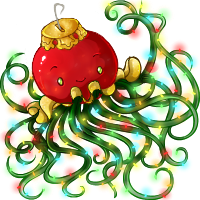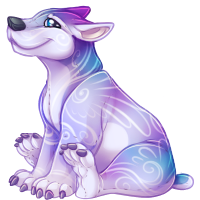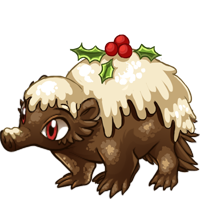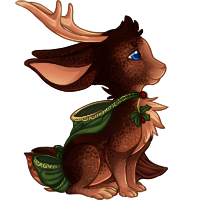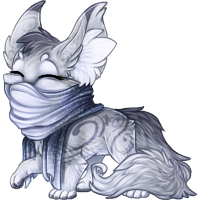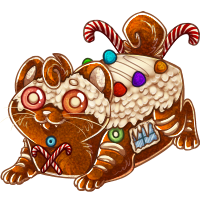 Remember, though you can buy these pets individually, you can also grab a Jingle Bell Potion if you want to try your luck at turning your active pet into one of these 18!

Please note that items/pets may take around 60 seconds to show up in your inventory/lair since you are "crafting" them with your Candy Canes and Snowflakes!

*Let me know if you encounter any bugs/problems with anything from the shop. I'll be hanging around for a bit. c:*

We hope you enjoy the goodies!
Thank you for celebrating another Aymas with us, and we wish you all a very happy holiday season online and off, no matter what you celebrate.






And to all, a good night! :3

- Eri
Posted by Eri & Dew (#17) on Thu Dec 26, 2013 11:46pm

---
Seasonal Shop Warning!
Site Update



Evening, folks!
Our elves are busily working behind the scenes to get the Seasonal Shop shined up, so I have a few disclaimers to announce while they're adding finishing touches. :3

This is your standard warning to not make any purchases from the Seasonal Shop as we are inputting pets/items, as they could change price or function. As always, refunds or exchanges will not be offered for premature purchases.

Thank you!

(Also, if you have any favorite holiday/winter music suggestions, please note it in the comments below! I'm always looking for new tunes to have in the background when I do stuff like this. XD)

- Eri
Posted by Eri & Dew (#17) on Thu Dec 26, 2013 10:12pm

---
Streaming
Site Update


blu (#33386) is going to be streaming Lining Edits and Shading Edits on the Aywas Livestream at 9:00 PM Aywas Time. Please be sure to come early if you'd like a spot, as livestream only holds fifty people. The stream will be recorded for our design lessons library.

If you are an artist and interested in a stream slot, you can post your interest here!
Posted by All Hail Eveglori (#15) on Thu Dec 26, 2013 4:48pm

---
Trivia & Weekly Raffle!
Site Update
Weekly Raffle



This week's raffle winner is:
Angel (#7341)
Who had 51 crystals out of 17,822 total and won a Pile of Gifts!





Congratulations!

Next week's winner will receive...





A Mini Fridge!


Trivia





The trivia has been updated!
Last week's questions and answers revealed!


Which pet can not be a gallery shopkeeper?
Santa Lunaris

How much does it cost to search your account for an item (we all misplace things from time to time):
10,000BP

Who recently won a lovely bejeweled Shen from the adopt a custom feature?
(#54170)

What pet is the keeper of a page dedicated to teaching users how to make money on site?
A Quil

How much interest does a 14 day CD give out?
none

How many rock points can you earn by turning in 1 Geode?
none

What pet type is not currently involved in the Pet Drive?
Xaoc

What item "for the grand occasion of mr. and mrs. derpony's scribbly marriage."
derpony and mrs. derponette's weeding caek

Which of the following sites are you not allowed to trade Aywas items/currency with?
Second Life

Which pet has the following description: "Its feathers are ever-changing as the Ay planet moves through space."
Astronomy Pluma


How many questions will you get correct this week?
Good luck!





I'll be working on all of the goodies for the Seasonal Shop for the rest of the day.
If you'd like to chat with me while I'm working, stop by the AyMas Chat thread. :3

- Eri
Posted by Eri & Dew (#17) on Thu Dec 26, 2013 11:18am

---