Recent News
Search Options ►
Trivia & Weekly Raffle!
Site Update
Weekly Raffle



This week's raffle winner is:
Kayana (#19032)
Who had 8 crystals out of 20,236 total and won a Rare Teo Egg!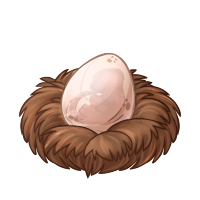 Congratulations!


Next week's winner will receive...





A Hatching Teo Egg!
(Yes, we'll give you one more try at a Teo for now. :3)

Set a reminder to snag those crystals!


Trivia





The trivia has been updated!
Last week's questions and answers revealed!

How many items minimum must be inside a HA set to qualify for being in a trunk?
6

How many individual staff members are designated as administrators?
8

What genus has "never has to worry about always landing on its feet or getting stuck in trees since the evolution of wings"
Finx

Which genus does not have a scribble day lineart?
Gael

For what occasion was the derp breeding coin originally released?
April Fools 2011

What supposedly sunk into the ocean on the occasion of the 1000th news post?
Ara

How many referrals do you need to win a Hybrid breeding coin?
60

Which of the following site characters is the oldest?
Claude

If you'd like to own a Warm Gothic Window HA background which user would you need to contact?
Invert #51851

When sorting the Aywapedia by alphabetical order, what genus does the very last pet belong to?
Ippo

How many questions will you get correct this week?
Good luck!

- Eri
Posted by Eri & Dew (#17) on Wed May 28, 2014 9:19pm

---
New Flag + Reminder
Site Update



An Intersex Pride Flag has been added to the BP Shop!
(Thank you for the request/suggestions; our apologies for not originally including this representation.)

This one is in the BP Shop because it was not part of the original stock, and we did not want anyone to miss out on it if they had already spent their points. It will be available through May 31st at 11:59 p.m.





The Cracked Teacups fundraiser closes tonight after 11:59 p.m.
As long as you contact me with your proof and/or questions by this time, you will be eligible for the item.
I appreciate your patience with me as I work on sending these out amid the other event festivities and site happenings.

Thank you!

- Eri
Posted by Eri & Dew (#17) on Tue May 27, 2014 9:45pm

---
Sale End Warning!
Site Update



You have a little over an hour to take advantage of 50% additional GP! That part of the sale ends at 11:59 PM tonight.

The tiered item sale (for both GP and the USD Shop) will end in 24 hours, at 11:59 PM on May 27th.

There's your ending warning, and enjoy the Seasonal Shop =)
Posted by J.A.K. (#15) on Mon May 26, 2014 10:47pm

---
Garden Tea Party Seasonal Shop!
Site Update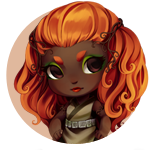 The Seasonal Shop is now officially open!
(Lorin also has a link in the shop where you can exchange your flowers.)
Now accepting Flower points through May 31st at 11:59 p.m.

Grab some tea, cake, and pull up a chair while I introduce you to everything the Seasonal Shop has to offer. :3

Make room in your HA's wardrobe, because we have a lot of new wearables for you!









These five pride flags are on holdable staffs and can all be previewed here!











We also have a large assortment of accessories, including a pretty Rainbow Paper Lantern, Red Ribbon Pin for HIV/AIDS awareness and support, and holdable versions of the Violets and Green Carnations you collected all week (thank you for the suggestion on these!). I encourage you to check out the variety we have through Preview Wardrobe to mix and match. :)





The Tea Gardener set might look familiar to you, as Kei graciously donated the set to this event for you all to enjoy! The Tea Gardener Wardrobe contains six items (hair, hat, jacket, shorts, shoes, and garden).






For our fauna lovers, we now have an Otter and Purple Rhino for you to take home!
(Though you should probably get a few extra for some of your pets to play with, too.)





We certainly can't have a tea party without cake! The Rainbow Cake item will restore 5 points of energy and regenerates once a week, so your last bite will never truly be your last~





Up next is the glowing Bottled Confidence item, which I truly hope you all enjoy.
When you Use this item on another user (click Use, don't actually transfer/send the item to them), it will send them a notification that reads:

Sender's Username (#) thinks you are wonderful and wishes you all the happiness in the world!

Not only will you cheer a fellow player up, but by sending this item, you will unlock two forum titles/achievements--one for yourself, and one for the recipient. As a sender, you will unlock the title "Complimentary" in the default font color. The recipient will have the title "Bright" unlocked, which will appear in rainbow colors. Therefore, to have both titles, you must both use this item on another person, and have someone use it on you! :3






I am also very excited to announce the winner of our Garden Tea Party Background contest!
All of the submissions were wonderful, and I was very pleased to see so many different styles and renderings of the prompt. We will definitely have to do more of these in the future!

Without further ado, congratulations to Ixyra (#35936)!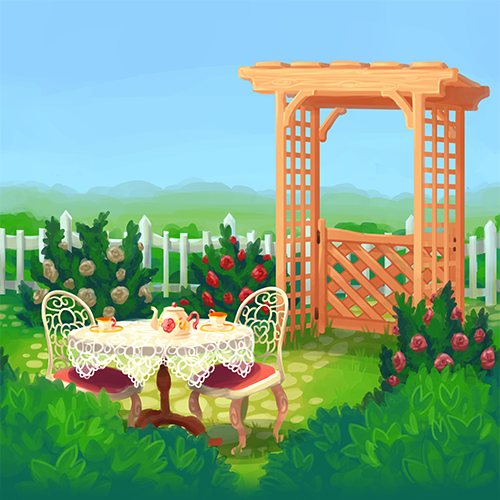 Background image preview. We will be adding this to the Knowledge Base shortly.

The Garden Tea Party Theme item will permanently unlock this site background/theme for your account, while the Garden Tea Party Wallpaper is a wearable version for your HA.





Last but not least (for the items, anyway) is the Bottled Pride!
This is a magic potion that will change your active pet into one of 10 colorations not available in the Seasonal Shop. I won't post them here in case you want to be surprised, but the description does contain a full list of the 10 possibilities.

And now, for the pets! We had many requests for this shop to be filled with pets, and we were able to make this happen with the amount of incredible submissions we received. Below is just a sampling of the 30 individual pets you will find in the store!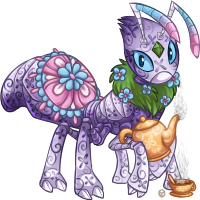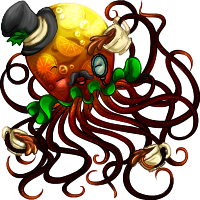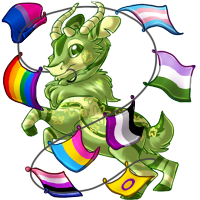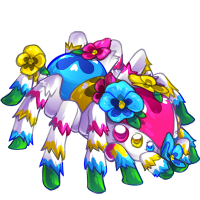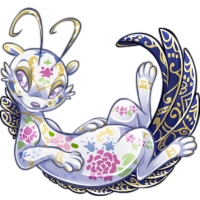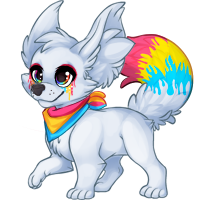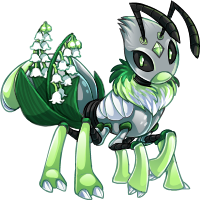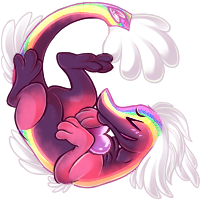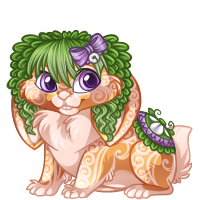 Please note that I did accept some additional pets that didn't make it into the shop, but will be used as site pets in other ways. Keep an eye out for that! I will also be handling prize/pet payments throughout the week, as well as updating the current pets with description details and all that jazz. :3

Cheers!





(And don't forget that our HIV/AIDS fundraiser for the Cracked Teacups is open through May 27th at 11:59 p.m.)

Thank you on behalf of Kei and myself for helping us create wonderful things for this event!

- Eri
Posted by Eri & Dew (#17) on Mon May 26, 2014 9:55pm

---
Seasonal Shop Warning!
Site Update



Seasonal Shop warning incoming!

This is your standard reminder to NOT make any purchases in the Seasonal Shop while we are stocking it.
Items and pets can change price and/or function prior to the official opening of the shop, and we will NOT issue refunds for any premature purchases.

Thank you! :3

- Eri
Posted by Eri & Dew (#17) on Mon May 26, 2014 8:07pm

---
HA Colouring - Vote!
Items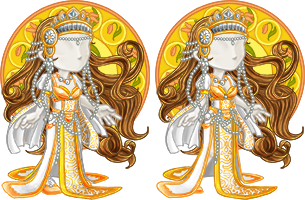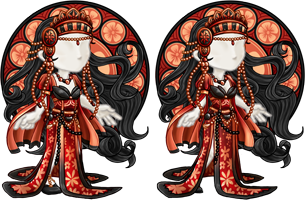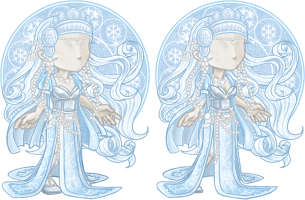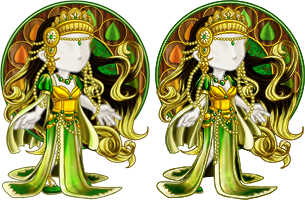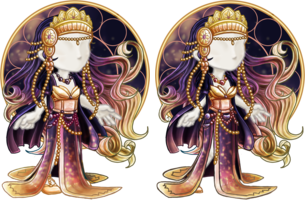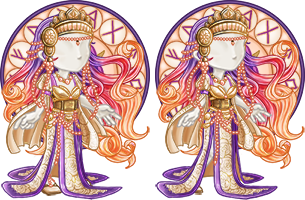 Please select your vote.

----------

Apologies again for the tardiness - I haven't been well for a few days and judging these wasn't working so well with fuzzy eyesight!

I'm going to permanently move the colouring vote to the 26th, and hopefully having the extra time to choose the finalists will mean no more delays =)

Thank you all for your patience.
Posted by Eveglori (#2775) on Mon May 26, 2014 2:11pm

---
Memorial Day Sale - USD Items
Items
A bit more information in its own news post for these!






You may claim item tier bonuses for USD Shop/Paintbrush purchases throughout the sale too - it just requires an extra step. When you're done picking up items from the shop, drop me a message with each transaction amount and I'll send along the bonus items you qualify for!

You can do this up until the tiered item bonuses expire on May 27, 11:59 PM.

In addition, Hiiro has suggested some new items above: packages that contain painted coins and Painted Rares for a dollar less =) Useful for those Teos everyone is enjoying breeding lately.
Posted by J.A.K. (#15) on Mon May 26, 2014 12:40am

---
Memorial Day Sale Incoming!
Site Update
The Memorial Day Sale begins in approximately 30 minutes!


Buy GP, and get 50% extra free - until 11:59 PM on May 26th.
Tiered Bonuses

Spend $10 and receive a free Rock Custom Crystal.
(Until May 27, 11:59 PM)


Spend $25 and receive a free Blue Custom Crystal and Rock Custom Crystal.
(Until May 27, 11:59 PM)



Spend $45 and receive a Painted Metal Breeding Coin AND a Blue Custom Crystal AND Rock Custom Crystal.
(Until May 27, 11:59 PM)




Spend $150 and receive a BCC, PMBC, Rock CC, and PLBC.
(Until May 27, 11:59 PM)
The PMBC and PLBC queues have both been shaved down and are ready for your submissions. :)
Please keep in mind that Awesome Coupons can be combined with this deal for even more GP, and that extra GP doesn't go toward extra bonuses (example: you'd still need to get 151 GP to get the 50 GP bonus, even if you also get an extra 50% free).
Enjoy!
Note: If you want to claim item bonuses after buying USD Shop items, PM me when you're done buying and ready to claim your bonus items.
Posted by J.A.K. (#15) on Sun May 25, 2014 11:36pm

---
And the winner is...
Site Update
And the Retired Raw Pet winner is...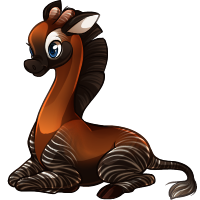 ... the RAFFI!
You guys cast your votes during Raw Pet Week to bring one of our retired Raws back, and while we saw a lot of love for all of the genera, the Raffi stampeded to first place!

Now for the big question--where will the Raffi go to, Ay or Ara?

As promised, staff deliberated on where this genus would fit best, and the Raffi will be placed in...




The world of Ay!







The Raffi will also now be creatable with Crystals and a candidate for future hybrid pairs.
(I'm in the process of adding the Raffi to the appropriate custom creators now!)

Enjoy, and thank you for voting! :3

- Eri
Posted by Eri & Dew (#17) on Sun May 25, 2014 9:19pm

---
More Garden Tea Party Updates!
Site Update



Good evening!
I just wanted to pass along a quick update for everyone on the upcoming Seasonal Shop prizes.

Due to the amount of awesome entries we got for the pet submissions contest, we have higher prize volume than anticipated and will need a bit of extra time to accommodate these and some other last-minute goodies! We should have everything all set to go for you tomorrow evening. Thanks so much for your patience! ;~; (I've been working diligently on trying to manipulate time, but alas.)

The flowers are intended to stop falling after tonight at 11:59 p.m., but don't worry, we plan on making things very affordable, and will be able to price the stock appropriately since we'll know how much currency everyone is working with. :3





The Cracked Teacups fundraiser for HIV/AIDS remains open through May 27th at 11:59 p.m.





On an unrelated note, I was also instructed (read: coerced with whips) by Eve to let everyone know that she will be posting the monthly HA Coloring Vote tomorrow!

Thank you!
*runs back to sipping tea*

- Eri
Posted by Eri & Dew (#17) on Sun May 25, 2014 8:01pm

---