Recent News
Search Options ►
Baby Pets!
Pets





Your baby bottles got even better with the introduction of some new Baby Pets!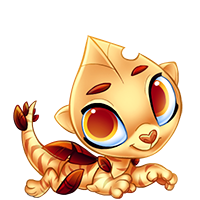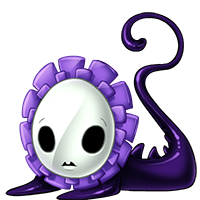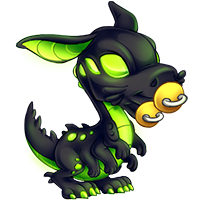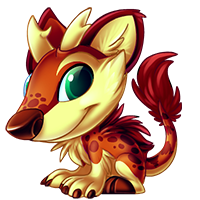 Knowledge Base
Posted by JAK (#15) on Tue Apr 7, 2015 3:53pm

---
Free Monthly Custom Game!
Contests



It's time to give away nine free customs designed during March under the theme of Bubbles!

To play the free custom game, please include the phrase "CUSTOM #__" in your news comment. For example, if you want Custom 1, please comment "CUSTOM #1."

Don't lose out on a chance to win one of these customs by voting incorrectly!

Custom One = bad.
Custom1 = bad.
Custom#1 = bad.
Custom #1 = good!
I love custom #1! = good!

Here we go!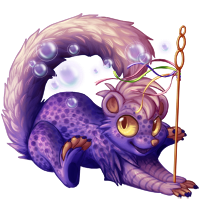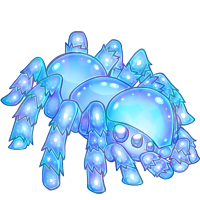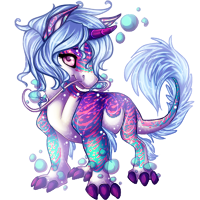 1................................................2................................................3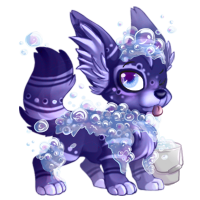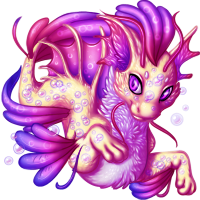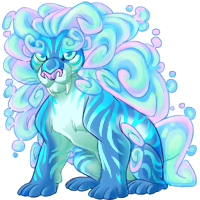 4................................................5................................................6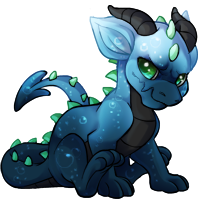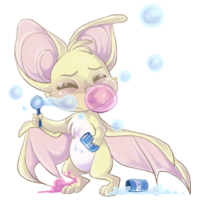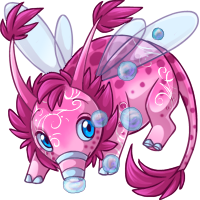 7................................................8................................................9

Please contact Kyu (#1010) for your prize if you designed one of these customs!
If one of your creations didn't make it in, we highly suggest entering it as a site pet submission here if you don't want to sell/keep it. :)

You have until April 10th at 11:59 p.m. to get your vote in!
One vote per account.

Good luck!

Want to see one of YOUR creations featured in the monthly free custom game?
Enter your submission for May here! The theme is Lei Day.
(Please also remember to ensure your submissions follow standard custom/pet rules.)

- Eri
Posted by Eri & Dew (#17) on Mon Apr 6, 2015 7:21pm

---
Lair Search + More
Site Update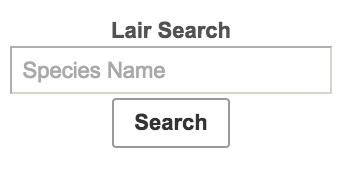 This little search bar might not seem like the most exciting new feature we've gotten in a while, but hopefully it'll be very useful!

It allows you to search your lair for any pet genus/species combo no matter what page you're on. Since it opens its own window, you can search, see how many pets of that type you have, then close it and stay on your existing page.

Other small adjustments:
- Breeding Notes no longer save... weirdly.
- Saying "NO" to Poaching no longer forces you to poach anyway.

Enjoy!
Posted by JAK (#15) on Mon Apr 6, 2015 1:41pm

---
Open Jobs!
Site Update
There are a couple jobs open right now! Take a peek and see if any appeal to you, and apply on the thread if desired.




PMBC Artist position is open.
Click for thread




Jeweled Crystal Artist is open.
Click for thread




Greater Hybrid breeding artist is open.
Click for thread
Posted by JAK (#15) on Sun Apr 5, 2015 5:35pm

---
Happy Easter Egg Fields!
Site Update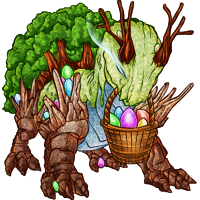 Happy Easter!
We have quite a few sweet treats planned for you throughout April, but are kicking things off today with the arrival of a Garu that might look familiar to you. *wink*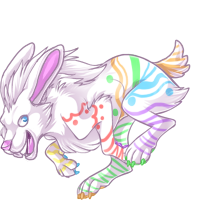 It seems that this silly white rabbit has been spotted hopping about between Ay and Ara, and its tracks were last seen heading straight into the Easter Egg Field!
(This link can now be found in the navigation up under Community.)







If this is your first time following the white rabbit to our egg fields, I'll explain how the magic works. :3

First, you'll want to click on Deposit an Egg, which will allow you to choose a pretty egg shell and an item or pet of your choice to fill it with. You must also include at least 1000 BP, and if you go the item route, only items of r30 or higher can be used as egg filling!

Once you deposit an egg, you are then eligible to claim one! For every egg you deposit, you can claim one as well, but there is a 10-minute timer on claiming. Psst: Yasu will also be adding a countdown/timer to the field this year so that you can see when you are next eligible to claim an egg.

As usual, we also have deposited and collected egg logs for your reference. Inserting links and images into the optional message box worked well for us in testing, so please report any issues with that and we'll get a jump on fixing it!





Ignore the rabbit behind the Easter Painter curtain for now.





Have fun, and enjoy the egg hunt!
The Easter Egg field will be open all month, so you have plenty of time to frolic. :)

- Eri Bunny
Posted by Eri & Dew (#17) on Sun Apr 5, 2015 12:03am

---
Shopping Cart + Jeweled Legacy Items
Site Update



We are happy to announce that the Shopping Cart is working and live in the USD shop! You can now put together a cart of items you want to purchase (and the amounts of each item) and check out for all of those items at once.

We have decided to return the USD item prices to their original whole-dollar amounts (EG, a $4.99 item is now $5.00) because the penny difference was messing with the bonuses people were getting (or not getting, in this case). The GP price will stay the same.






To celebrate, we have the Jeweled Legacy items released in the USD Shop! The Jeweled Crystal Stave will allow you to make a Jeweled common base from any month, and the Jeweled Hybrid Stave will allow you to make a Jeweled hybrid base from any month.

Enjoy!
Posted by JAK (#15) on Sat Apr 4, 2015 10:49pm

---
The Family Tree + More
Site Update
Our April coder has put together a rather neat feature for you guys to enjoy! Head on over to the Phoenix Tree to be able to look at your pet's lineage.




This allows you to look at the lineage of your pet at a glance. If you want to make sure you're not about to undergo some inbreeding, a lineage is a great place to start.




You can also see a warning before your premium is about to expire.




I wonder what this could be... does anyone know?
Maybe it's something coming soon.
Posted by JAK (#15) on Fri Apr 3, 2015 8:23pm

---
Welcome to April - Part 2
Site Update


PART TWO!

Breeding Season is upon us, which means that two new hybrid species have been released!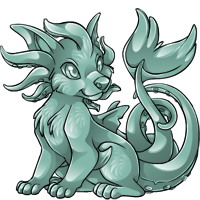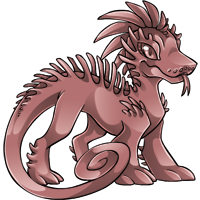 Inciri (Suune x Sors) and Regius (Soli x Shen)





This also means that Breeding Coins have cycled back into the GP Shop (until 4/10). Hurrah! But that's not all the hybrids available...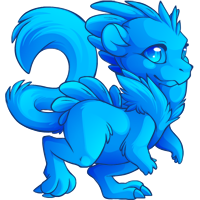 What's this? A new rare hybrid has been spotted! It's the Emaia, a hybrid between the Teo and the Spino. Rare hybrids, like Neuras, Emaia, and Violinns, can be bred using their own special item... as we'll get to below!






Two new items are stocking in the USD Shop: the Transitional Fossil Egg (the item used to breed the new rare hybrid) and the Grand Edit Potion (a Breeding Coin upgrade allowing for one offspring with 75% edits). They both have Knowledge Base entries.

The Transitional Fossil is $50.00 and the Grand Edit Potion is $25.00.

These items are a little different because, being USD funded items, they have a special way of handling predicts that we are slowly trying out. When using a TFE or a Grand Edit Potion, the player may choose any artist who wants to make a predict for them and have Aywas pay the artist for the predict (yes, you can do your own breeding, if you're an artist).

The Transitional Fossil Egg is a 50% edited baby whose predict pays $20.
The Grand Edit Potion produces one 75% edited baby whose predict pays $20. If you have a Transitional Fossil Egg with a Grand Edit Potion, the predict pays $25.

On the site breeding artist end, these items pay even more to a site artist, allowing them to enjoy the benefit of the items as well.










Of course, what kind of Breeding Season would this be if there wasn't a chance to spend some Bonus Credit? You've been saving that up since Christmas, right? Head on over to the Bonus Credit page to take advantage of breeding for an Emaia and your favorite hybrid right away -- along with some useful breeding add-on items.







Some brand new Jeweled Crystal pets have rolled in! Do any of these catch your fancy?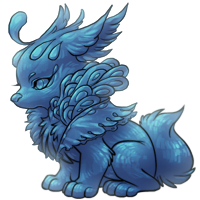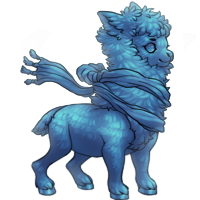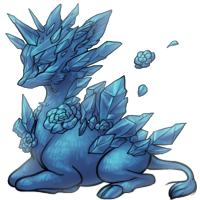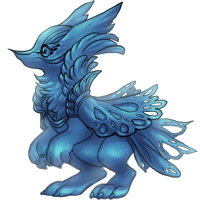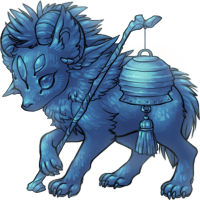 Or perhaps Jeweled Hybrids are more to your interest? Check out the batch here for April.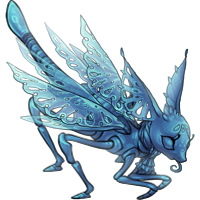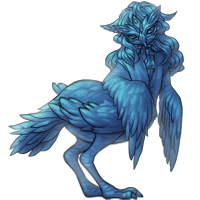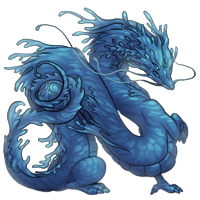 How many of you would like to see a Jeweled Legacy item? One that allows you to make a Jeweled custom from a previous month? Tell us in the comments below.









OEKAKI CHALLENGE!
Every so often, we'll post a challenge to our Oekaki Boards, encouraging players to submit to the new Challenges Board with their entries.





The current challenge is to design a hybrid between any two species of your choice. The challenge ends on 4/7/2015, and the prize--to the artist with the highest rating--is a Breeding Coin. Because it's breeding season, of course.








THE BIGGER BP CHALLENGE

Last month's BP Challenge was fun, and drained a lot of BP from the economy, but it ended too quickly! Thus, we have a much more lofty goal in mind for this challenge...

10,000,000,000!!!
TEN BILLION BP!

This should keep the event running at least for two weeks, we're hoping. Hoping...

There are twenty five tiers, twenty five exciting bases to unlock. The BP Sink is now under the Play tab, so you can access it easily whenever a BP Sink is going on.

We said that we were going to retire the Mineral Crystal from the BP Shop at the end of March, but we forgot to post a warning. So here's a warning! We'll be removing the Mineral Crystal from the BP Shop on 4/5/2015, so be sure to grab any last ones you want to snag.






Have you been paying attention to what our April coder has been accomplishing since the last news post update? In case you missed it, here's a list:

- Enabled Future Custom for Scavenger Hunt Winning Team
- Reason for Sending Items to other players
- Fixed Preview Custom Item bug for female HAs
- Fixed (another) View All Comments bug on Profiles
- Notes for Trading Post Offers
- Added Trading Post Item Search
- Special Characters allowed in Pet Names (look)
- Fixed "My Pets" error for user with large lairs
- Fixed bug where regenerating items used from deposit box don't show up on the regen page
- Added "Delete" button for your expired Pet Auctions

It was totally worth hiring her, wasn't it?



Have a great April, and look forward to our upcoming Easter Event! We also have some Baby Pets releasing soon and some Critter Camp charity SCCs--a fennec fox and a red fox. How cool is that?
Posted by JAK (#15) on Thu Apr 2, 2015 3:04am

---
Welcome to April!
Site Update



Welcome to the month of April, a time of bunnies and babbies!

Take a refreshing stroll outside with one of our beautiful GP Shop pets!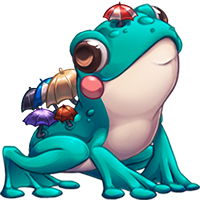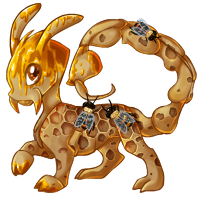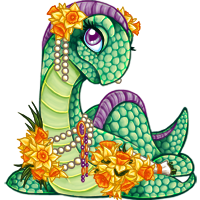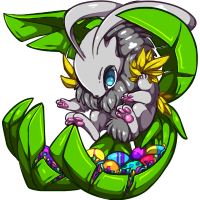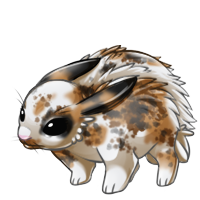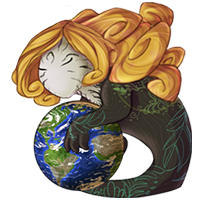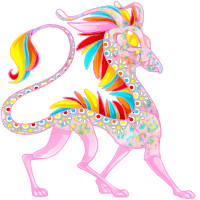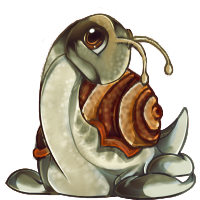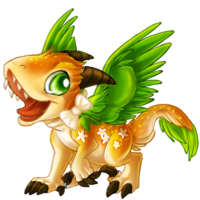 Or go off the beaten path with one of our fun-loving BP Shop pets!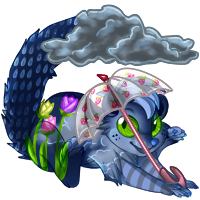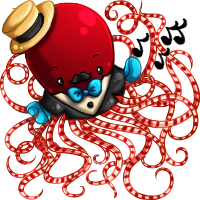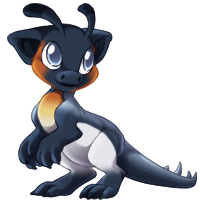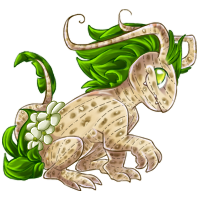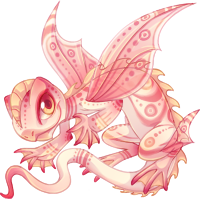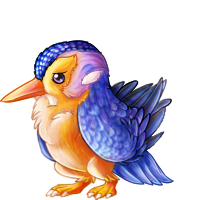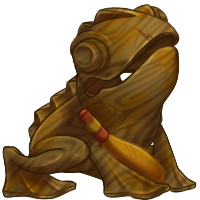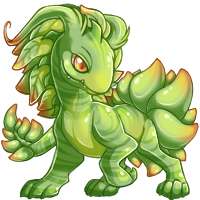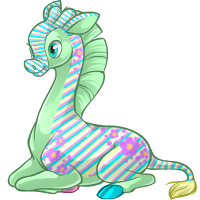 If you colored one of these awesome pets, please contact Kyu (#1010) for your payment!
Make sure to include your PayPal address if you are opting for the USD option.
We will also be collecting pet PSDs directly from the thread, so you no longer have to send them in. However, please make sure you keep the links active for two weeks (at least until mid-April) so we have time to snag 'em for science!





The Essence of April 2015 will randomly change your active pet into one of the colors above. Try a sip of this healthy juice and see what you get!





The premium monthly item is a Boring Egg. Congratulations.
Maybe it'll open into something useful after the holiday magic in Ay kicks in...
(read: yes, it will. XD)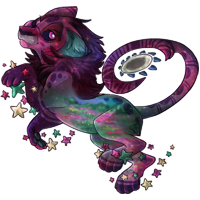 Have a party, it's your birthday!
It's that time of year again, where the Aywas zodiac calendar resets and switches over to a new birthday Lunaris theme for the next twelve months.

After taking inspiration from community ideas, I am excited to announce that our new theme is... moons! (We had so many great ideas generated from the Think Tank thread, so rest assured that we'll use many of those for future yearly themes!)




The Pink Moon Lunaris you see above will be reigning over the skies through the entire month of April; a new Lunaris will take over on May 1st.

Don't forget to check out the birthday link to claim your gift from Aywas on your big day! Need to change your birthday? Click here!







The new monthly contests have been announced!

May Monthly Pets - BP Shop: Enter

May Monthly Pets - GP Shop: Enter

May Monthly Customs
Theme: Lei Day

Good luck with your entries!






The Nova custom creators have returned to their respective GP/BP shops for April and May, then will cycle back into the Premium Outlet for June.







Coding Corner
A monthly update from behind the scenes.

We have a lot of exciting things going on this month!
- In case you missed it, we just had a Mystery Ticket sale that will fund all sorts of goodies throughout April.
- Two brand new Raw pets were also announced today!
- Since we have Easter coming up, you can look forward to the return of the Easter Egg Field and some other fun seasonal festivities. :3
- We also have new hybrids coming up and some other surprises in store for you!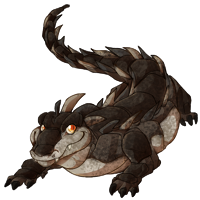 Cheers! <3

- Eri
Posted by Eri & Dew (#17) on Wed Apr 1, 2015 8:33pm

---
New Raw Pets!
Site Update
Wondrous and new Raw pets have appeared!







Introducing...





... Raw Fish!
Wait, what? That can't be right.
Let's try this again, shall we?

Ahem.

Introducing...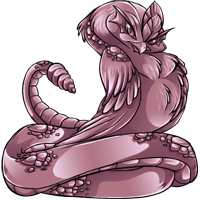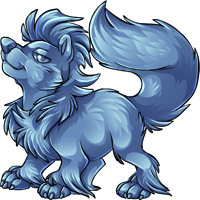 ... the Horuset and the Mephis!
Click the images above to download the respective PSDs.

You might recognize these two critters as finalists from our Raw - Visual contest. Since we had such great feedback for all of the designs, we wanted to use as many of them as possible for future concept bases. :3 If you were attached to some of the Descriptive ideas, never fear! You'll see some of those appear as upcoming Raw pets as well. n_n

The Horuset and Mephis are creatable through June 1st at 11:59 p.m.





Since we haven't had a weekend coloring contest in a while, here's your chance to dazzle us with your color mastery!
Official Horuset Coloring Contest: Enter | Official Mephis Coloring Contest: Enter
Both contests end Sunday April 5th at 11:59 p.m., so be sure to get your entries in by then!







For the Raw crew that's cycling out--the Dosk, Condyl, and Trillaling--you have until April 5th at 11:59 p.m. to get any last-minute submissions in, then they will all be absorbed into the Antiquity Staves.

Enjoy!

- Eri
Posted by Eri & Dew (#17) on Wed Apr 1, 2015 5:57pm

---