Recent News
Search Options ►
Trivia & Weekly Raffle!
Contests
Weekly Raffle



This week's raffle winner is:
etothefifth (#57561)
Who had 14 crystals out of 14,756 total and won a custom Walooph!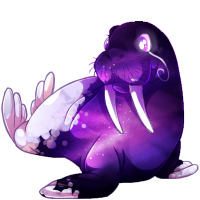 Congratulations!


Next week's winner will receive...







A set of Mer Trunks!

Set a reminder to snag those crystals!


Trivia





The trivia has been updated!
Last week's questions and answers revealed!

Which item can NOT be used to influence merchants?
Angry Stare Egg

The Painted Pen add-on can be used to...
indicate which artists you want with painted coins

Who did not color one of the three Mer Trunks?
Kaiyo (#489)

On July 7th, when were Teos NOT handed out via a thread?
6:00 AM

Whose user ID# correlates to the item ID# of the Red Split Dress?
Eveglori (#2775)

If no add-ons are used with a Breeding Coin breeding...
... offspring will split max 30% at the artist's discretion

Which item cannot be turned in at the Trade Rocks page of the museum?
Smokey Quartz

Where on the forums are breeding artist applications located?
Breeding Chat

How can Orbkins NOT be obtained?
as a bonus baby from breeding

Which species has ID #100?
Ozoa


How many questions will you get correct this week?
Good luck!

- Eri
Posted by Eri & Dew (#17) on Wed Jul 16, 2014 10:05pm

---
Birthday Leather
Items



Today is Kayla-la (#48591) and Riri (#3988)'s shared birthday, and they want to share it with everyone!

This gorgeous jacket is in Trash For Treasure until August 15th!
Posted by Eveglori (#2775) on Tue Jul 15, 2014 9:06pm

---
Teo PSDs
Pets



There have been a few misconceptions about how Teo PSDs work, so I'm going to hopefully put some of them straight for you!


Teo PSDs go straight from the artist's computer to mine.
They are not on the breeding drive until I, or the new owner, send in the PSD.

I do not regularly upload Teo PSDs to the breeding drive.
Google Drive gobbles my bandwidth making it near impossible to do any other work when I'm uploading PSDs, so for this reason it doesn't happen often.

I am no longer finding you to give you your PSD. As the KB states, you must PM me to retrieve your PSD.
Last week I sent approximately 300-400 PMs. I am more than happy to find it on my computer and hand it over, but it simply isn't sustainable for me to continue finding you to give you the PSD.

Please do not tell your breeding artist "Eve has the PSD".
Even though this very well may be true, it is not my job nor your breeding artist's to ensure the PSD is in their possession. If you want to breed the pet then it is your job to ensure you give your breeding artist all the tools with which to do it by either linking the PSD or emailing it to the Drive.

I only have "premade" Teo PSDs. This means the ones that come from: the Adoption Center, breedings that gave you a Teo egg, USD bonus, contests, competitions, raffles.
I do not have any PSDs of bred pets (when you have bred two pets together to produce a bred egg) - you need to use the PSD Fetch, or contact the breeding artist.



Due to a lot of misconceptions putting people's breedings in jeopardy, I have been uploading Teo PSDs to the drive this evening. BE WARNED: The last AC set I put into the drive is the Treebutts, which I believe hatched Saturday 12th July. If your set hatched after them then it is NOT in the drive at this time and you need to email it in yourself.

ALSO a note to people who have altered their Teo (via revamp or recolour potion, or dawn crystal)! You will need to send the new PSD to aywas.psds@gmail.com to ensure the correct PSD is in file.


Current Dropbox links will still be active until 31st July, as promised.


Hopefully this has answered some questions, and if there's something I've not covered then please let me know in the comments and I will do my best to answer and explain!
Posted by Eveglori (#2775) on Tue Jul 15, 2014 9:00pm

---
Fauna Day Submissions!
Site Update


In preparation for Fauna Day later this month, Azi (#9) -- along with Blue and Red up there -- invite you to create items, pets and more for a fauna-tastic event!

Four art submission threads have opened:

Fauna Submissions
We can't have a day celebrating fauna without adding a bunch of new critters, now can we?!

Human Avatar Submissions
No fauna will be harmed in the making of these wearables.

Pet Submissions
Of course all of our new fauna will need some companions! :3

Background Submissions
This is your chance to make an official site theme/background!

Want to chat about the Fauna Day submissions?
Join Azi in Aywas Chat in the official Fauna Day Submissions Chat thread to discuss, and good luck to all those who enter! c:

- Eri
Posted by Eri & Dew (#17) on Mon Jul 14, 2014 9:33pm

---
Teo Art Contest
Site Update


A Teo Art Contest has been started here! Design a character for a Teo to win it. Check it out and participate if it interests you :)



Posted by J.A.K. (#15) on Sun Jul 13, 2014 8:08pm

---
Art Gallery
Contests
Art Gallery



The art gallery has been judged!
The theme was Tattoos and we received a portfolio of creative entries! (And I'm glad to see no one got permanently inked. XD)

Here are our featured winners: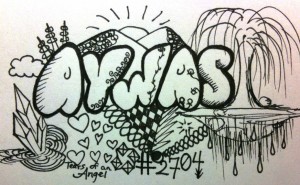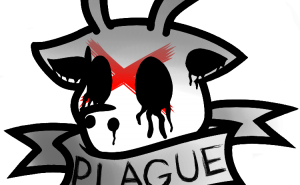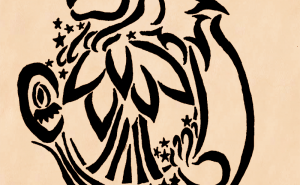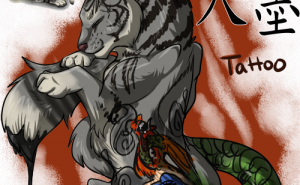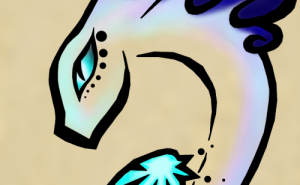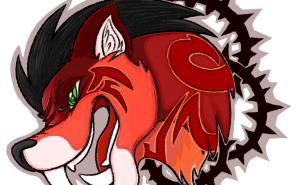 They won:






Congratulations!

The current theme is An Aywas Garden!
Create an Aywas-themed garden with our unique fruits and veggies (and/or other items--what the garden yields is up to you!).
You can use any medium you like for this, including digital art to actual edible food and everything in between.
Official Aywas stock is permitted for this theme.

Good luck!

- Eri
Posted by Eri & Dew (#17) on Sun Jul 13, 2014 7:20pm

---
Scavenger Hunt Preparations
Site Update


The Scavenger Hunt page has been linked from navigation for teams to start forming. The knowledge base has also been updated with the rules of the event as well as a description of prizes.
Posted by J.A.K. (#15) on Sun Jul 13, 2014 1:19pm

---
New Cooking Items!
Items
You might remember that a few months ago I asked for your help in cultivating ideas for new cooking equipment and ingredient items--things to appear alongside staples like Grills, Kitchen Sinks, Maple Syrup, Seasoning, etc.--since our cupboard was getting a bit stale. Well, we now have five new items for your pantry!









Introducing the Magic Blender, Wooden Spoons, Wok, Pure Vanilla Extract, and Parsley!

The equipment will be restocking in Random Crap, and the food ingredients will be showing up in Tasty Ay Foods!

Feel free to continue suggesting items on the Think Tank thread linked above, though we have a great selection to pull future item ideas from already. :3

This is the first time we've released standard cooking ingredients/equipment in quite a while, so we'll be watching the numbers/restocks. The items will be called for in recipes quite a bit, and it'll take some time for them to fall in line with the other items in terms of supply, so keep that in mind. But nevertheless, we will be keeping an eye on things.

Hope you guys like these new items!

- Eri
Posted by Eri & Dew (#17) on Sat Jul 12, 2014 7:27pm

---
Cart of Geodes Glitch - Update
Items



As a follow up to my original news post on the Cart of Geodes glitch here, I just wanted to confirm that the cart is still unstable and not yielding proper results (including Bronze Geodes being very shy). Our programmer is still working on tweaking the carts to correct the various issues we've been having with them, and we will make an announcement when we have another update for you!

Thank you for your patience as we work through this!

- Eri
Posted by Eri & Dew (#17) on Sat Jul 12, 2014 4:25pm

---
A New Raffle has Started!
Items
A new raffle has begun
Hatching Teo Egg

Ticket Price: 1,000 BP
Max Tickets: 1
Raffle Winner will win:
FIRST CHOICE from this Teo set, and the ability to designate what users get the remaining four Teos in the set! The four users must have five teos or less to be eligible to receive one by the raffle winner.
Good luck! Have fun!
Ends July 14, 2014
Posted by J.A.K. (#15) on Fri Jul 11, 2014 10:44pm

---