Recent News
Search Options ►
Lasius
Site Update
The previous Lasius was won by Justarius (#48993).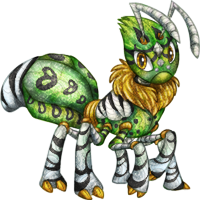 To win this Lasius, write a tip about making a nice Aywas design in the comments of the news post. Even if you aren't an artist, you still know what constitutes as nice to you, so write about it!

Ends in 24 hours.
Posted by J.A.K. (#15) on Sat Apr 5, 2014 5:46pm

---
Cooking Items!
Site Update




The Cat Cookie Cutter and Kitty Tray have undergone some enhancements!
You will now find that the Cat Cookie Cutter has 65 charges (up from 5), and the Kitty Tray now has 50 charges (up from 10). Hopefully this helps with your Chaos Cooking endeavors! We'll see how this goes before making any further changes.







Since these two items are the newest non-holiday cooking equipment/ingredient items we've had in a while, we realized our cooking cabinet could use some sprucing up. That's why we are now taking your cooking item suggestions in the Think Tank! If you have a cooking equipment or ingredient idea, we'd love to hear it!

Thank you! :3

- Eri
Posted by Eri & Dew (#17) on Sat Apr 5, 2014 5:12pm

---
Before you say it...
Items



... I have not put anything in the water!

This new skin for your HA to slip on is courtesy of spock-sickle (#44622), who has requested it to be stocked in Trash for Treasure for a whole month!

The skin will leave the shop at 11:59pm on May 5th - that should be plenty of time to rustle up the points for one, I should think ;)
Posted by Eveglori (#2775) on Sat Apr 5, 2014 1:03pm

---
Seasonal Shop Reminder
Site Update



You have a little over 24 hours to spend any remaining Blossom Points in the Seasonal Shop, which will be closing its doors after April 5th at 11:59 p.m.!

I also wanted to give everyone an update on one of our programmers, Yasu, who has been enduring some severe weather and bouts of power outages over the last week+. As soon as things are stable for him, we should be able to get the Blossoming Friendship Theme up and working for everyone. Thanks for your patience! ;~;

- Eri
Posted by Eri & Dew (#17) on Fri Apr 4, 2014 10:12pm

---
Win a Lasius
Contests


Send a kind message to another user to have a chance to win this Lasius. Tell an artist what you like about their art, what pets you love in a user's lair, or how awesome they are! Anything you'd like!

Include the phrase "#LasiusContest" at the bottom of the message so I can track your submission.

Winner will be selected in 24 hours/
Posted by J.A.K. (#15) on Fri Apr 4, 2014 2:53pm

---
Free Monthly Custom Game!
Contests


It's time to give away nine free customs designed during March under the theme of Hair!

To play the free custom game, please include the phrase "CUSTOM #__" in your news comment. For example, if you want Custom 1, please comment "CUSTOM #1."

Don't lose out on a chance to win one of these customs by voting incorrectly!

Custom One = bad.
Custom1 = bad.
Custom#1 = bad.
Custom #1 = good!
I love custom #1! = good!

Here we go!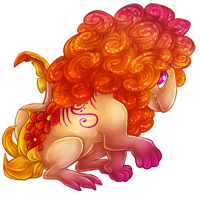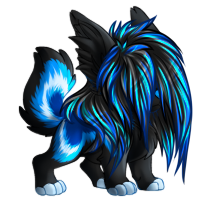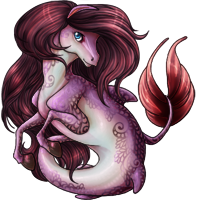 1................................................2................................................3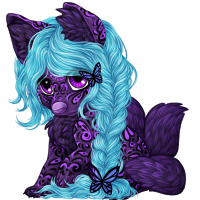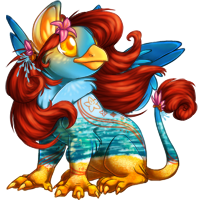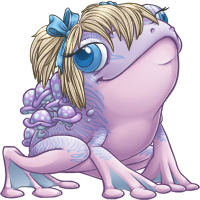 4................................................5................................................6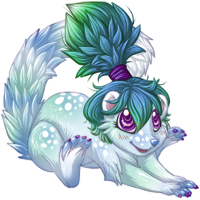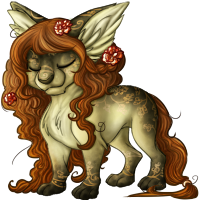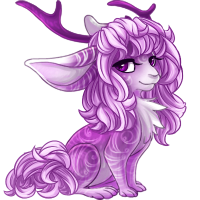 7................................................8................................................9

Please contact Kyu (#1010) for your prize if you designed one of these customs!
If one of your creations didn't make it in, we highly suggest entering it as a site pet submission here if you don't want to sell/keep it. :)


You have until April 6th at 11:59 p.m. to get your vote in!
One vote per account.

Good luck!

Want to see one of YOUR creations featured in the monthly free custom game?
Enter your submission for May here! The theme is Bicycles.
(Please also remember to ensure your submissions follow standard custom/pet rules.)


- Eri
Posted by Eri & Dew (#17) on Thu Apr 3, 2014 8:33pm

---
Trivia & Weekly Raffle!
Site Update
Weekly Raffle



This week's raffle winner is:
QueenoftheNight (#57633)
Who had an impressive 86 crystals out of 15,433 total and won a mysterious set of Blossoming Friendship event prizes!




This prize includes a Turtle Egg, Moodifier, Cherry Blossom Tree Potion and both HA trunks!

Congratulations!

Next week's winner will receive...





A coveted Breeding Coin!

Set a reminder to snag those crystals!


Trivia





The trivia has been updated!
Last week's questions and answers revealed!

How many unique puzzle pieces are there to collect for the current site event?
9

What item is "A little bit of vodka... and a little bit... turtle?!"
Turtini

What pet "Looks like its own wings got caught in its fire-breathing path!"
Spitfire Fens

Which Genus has a Phosphorescent version?
Phanto

For a premium member, how much does a Blue CD appear to be priced at in Random Crap?
9,000

In what plushie series did a pet named Barbatos appear?
Series 3

How many retired museum collections are there currently?
17

Which genus does not have a Night of Bats coloration?
Paleo

Which item is NOT currently accepted in the Annoying Item Bazaar?
Fresh Leaves

Which of these species has most options to breed a hybrid?
Bumble


How many questions will you get correct this week?
Good luck!


- Eri
Posted by Eri & Dew (#17) on Wed Apr 2, 2014 8:32pm

---
Eveglori's Castle
Site Update



There's a horrible screeching sound as all the Slashbots self-destruct. Pieces of metal are littered all around pets' and avatars' feet.





The dark crown grows stronger... but there are others who are planning resistance, who meet in the shadows.



(Part II to commence soon)
Posted by J.A.K. (#15) on Wed Apr 2, 2014 3:26pm

---
Welcome to April!
Site Update


Welcome to April!
It's time to sow the seeds of a new month here on Aywas, and we've got plenty of pets and items to shower you with!

The GP Shop pets are preparing for beautiful rainy days ahead--both indoors and outside.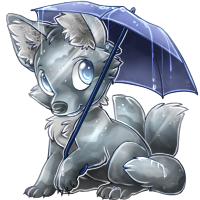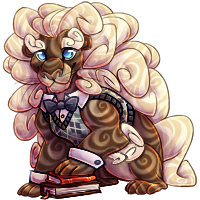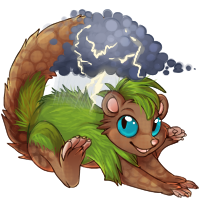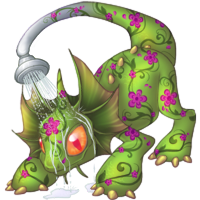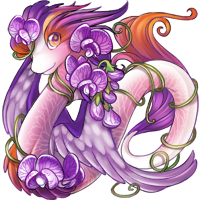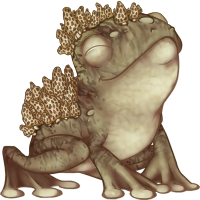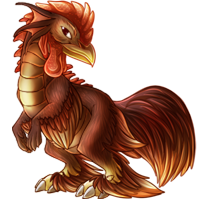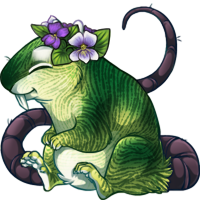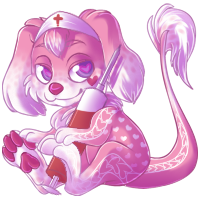 The BP Shop pets are ready for springtime adventures, too!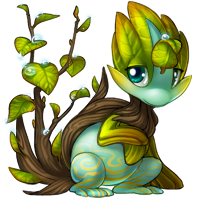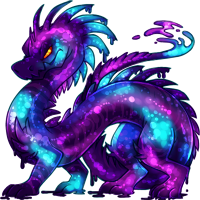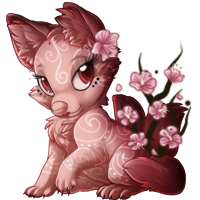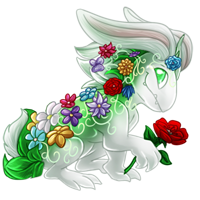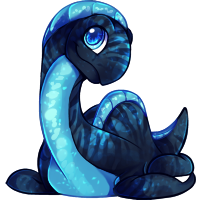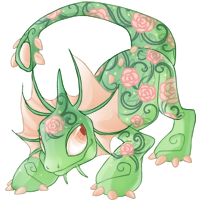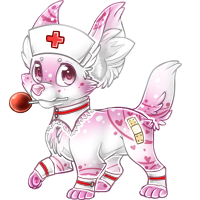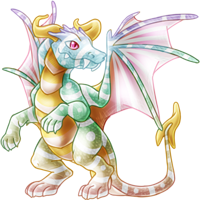 If you colored one of these peppy pets, please contact Kyu (#1010) for your payment!
Make sure to include your PayPal address if you are opting for the USD option.
We will also be collecting pet PSDs directly from the thread, so you no longer have to send them in. However, please make sure you keep the links active for two weeks (at least until mid-April) so we have time to grab 'em! Thanks! :3





Drink to a new season with the Essence of April 2014!
This fresh, nutty potion (inspired by National Pecan Month) will turn your active pet into a random monthly pet from the assortment above.





The Premium Monthly Item is a Derpy Dragon that does nothing but sit in your inventory and tempt you to exchange it for trash points! Congratulations!

(I'm really bad at this whole joke thing, so please don't actually discard your Derpy Dragon! XD He is really a BC breeding add-on that will give you an extra, unbreedable offspring with some fun filters applied.)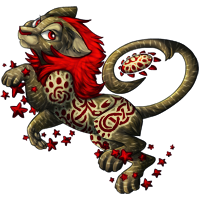 As April dawned on the skies of Ay and Ara, a new Lunaris zodiac set emerged!

Inspired by Celtic tree astrology, the Alder Lunaris is the first in a set of thirteen that correspond to lunar months. The alder month is technically March 18 - April 14, so the Alder Lunaris will be available until April 14th, and then will reappear next year at the end of March before we switch over to a new theme. Don't worry, I'll make announcements regarding all of the switches, and you'll find the dates in the Lunaris Aywapedia entries. :3 We hope you enjoy the new theme!

Visit the birthday link on your big day to receive this Aywas gift!





I have also created a new Knowledge Base article for our favorite birthday pets -- Aywas Astrology: Lunaris Zodiac Sets. You'll see information on our newest theme appearing there soon. c:







The new monthly contests have been announced!

May Monthly Pets - BP Shop: Enter

May Monthly Pets - GP Shop: Enter

May Monthly Customs
Theme: Bicycles

Good luck with your entries!






The Nova custom makers have returned to the GP/BP Shops where they will remain for April and May, then will cycle back into the Premium store for June.





Coding Corner
A monthly update from behind the scenes!



I thought I had behind-the-screen information to share with you, but it seems Eve has done something with our programmers. |: Hmph.

Well, I can tell you that we will be hiring moderators this month, enjoying some holiday festivities (Easter Egg field, anyone?) and a few other surprises!







In case you missed it, it's also hybrid breeding season and we're running some special deals, so make sure you check out Slash's post below to see our new genera, items, and more!





Happy April!

- Eri
Posted by Eri & Dew (#17) on Tue Apr 1, 2014 9:54pm

---
Advent Calendar
Site Update
Psssst. Check the Advent Calendar.
Posted by J.A.K. (#15) on Tue Apr 1, 2014 2:57pm

---