Recent News
Search Options ►
Eveglori's Castle
Site Update



There's a horrible screeching sound as all the Slashbots self-destruct. Pieces of metal are littered all around pets' and avatars' feet.





The dark crown grows stronger... but there are others who are planning resistance, who meet in the shadows.



(Part II to commence soon)
Posted by J.A.K. (#15) on Wed Apr 2, 2014 3:26pm

---
Welcome to April!
Site Update


Welcome to April!
It's time to sow the seeds of a new month here on Aywas, and we've got plenty of pets and items to shower you with!

The GP Shop pets are preparing for beautiful rainy days ahead--both indoors and outside.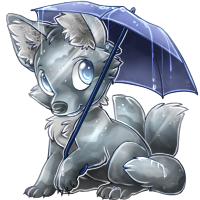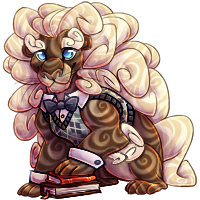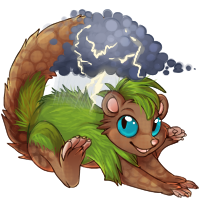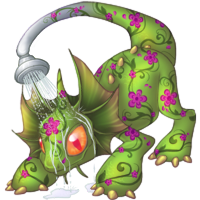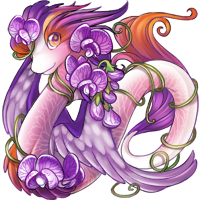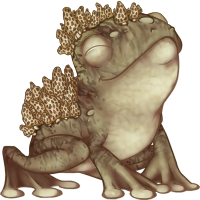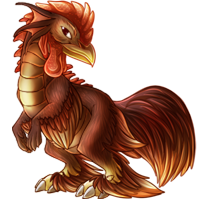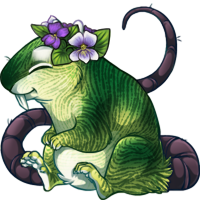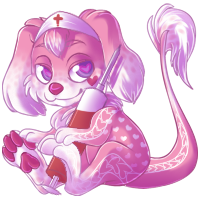 The BP Shop pets are ready for springtime adventures, too!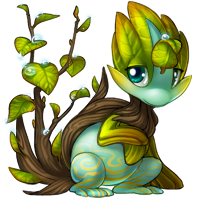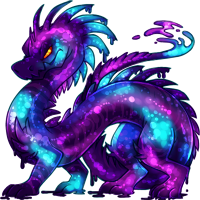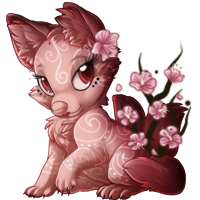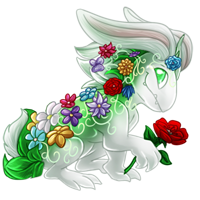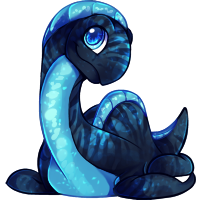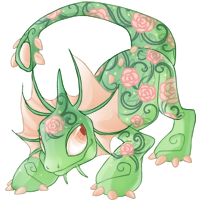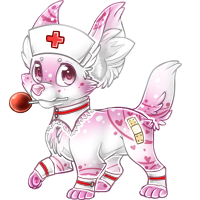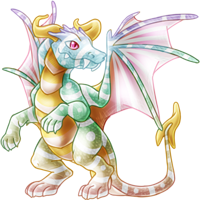 If you colored one of these peppy pets, please contact Kyu (#1010) for your payment!
Make sure to include your PayPal address if you are opting for the USD option.
We will also be collecting pet PSDs directly from the thread, so you no longer have to send them in. However, please make sure you keep the links active for two weeks (at least until mid-April) so we have time to grab 'em! Thanks! :3





Drink to a new season with the Essence of April 2014!
This fresh, nutty potion (inspired by National Pecan Month) will turn your active pet into a random monthly pet from the assortment above.





The Premium Monthly Item is a Derpy Dragon that does nothing but sit in your inventory and tempt you to exchange it for trash points! Congratulations!

(I'm really bad at this whole joke thing, so please don't actually discard your Derpy Dragon! XD He is really a BC breeding add-on that will give you an extra, unbreedable offspring with some fun filters applied.)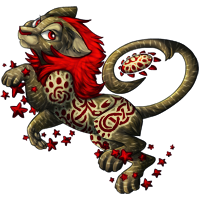 As April dawned on the skies of Ay and Ara, a new Lunaris zodiac set emerged!

Inspired by Celtic tree astrology, the Alder Lunaris is the first in a set of thirteen that correspond to lunar months. The alder month is technically March 18 - April 14, so the Alder Lunaris will be available until April 14th, and then will reappear next year at the end of March before we switch over to a new theme. Don't worry, I'll make announcements regarding all of the switches, and you'll find the dates in the Lunaris Aywapedia entries. :3 We hope you enjoy the new theme!

Visit the birthday link on your big day to receive this Aywas gift!





I have also created a new Knowledge Base article for our favorite birthday pets -- Aywas Astrology: Lunaris Zodiac Sets. You'll see information on our newest theme appearing there soon. c:







The new monthly contests have been announced!

May Monthly Pets - BP Shop: Enter

May Monthly Pets - GP Shop: Enter

May Monthly Customs
Theme: Bicycles

Good luck with your entries!






The Nova custom makers have returned to the GP/BP Shops where they will remain for April and May, then will cycle back into the Premium store for June.





Coding Corner
A monthly update from behind the scenes!



I thought I had behind-the-screen information to share with you, but it seems Eve has done something with our programmers. |: Hmph.

Well, I can tell you that we will be hiring moderators this month, enjoying some holiday festivities (Easter Egg field, anyone?) and a few other surprises!







In case you missed it, it's also hybrid breeding season and we're running some special deals, so make sure you check out Slash's post below to see our new genera, items, and more!





Happy April!

- Eri
Posted by Eri & Dew (#17) on Tue Apr 1, 2014 9:54pm

---
Advent Calendar
Site Update
Psssst. Check the Advent Calendar.
Posted by J.A.K. (#15) on Tue Apr 1, 2014 2:57pm

---
BREADING SEASON!
Site Update
... wait. We're not focusing on the bakery, are we Queen Eveglori? ... Right, it's not breading season, it's BREEDING season. Horray!







We have some brand new hybrids available for breading yum BREEDING.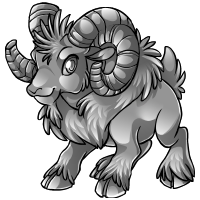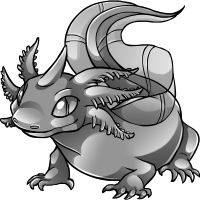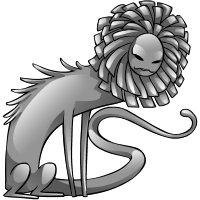 Colchis (Cheve x Woolith) .... Xolotl (Lacer x Chromo) .... Idolia




The Idolia is bred at random chance using a Breeding Coin and Idolia Mask (in the BP Shop for 100k BP). Click here to read the Knowledge Base article

To celebrate the release of the Colchis, we have some new Cheve alt lines for you!



You can find the PSD in the Event and Alt Lines thread.

To celebrate our BC release, there are some special deals going on - if you stock up on GP, you'll find yourself with some shiny bonus items!






PMBC free with purchases of 45 GP or more.
PMBC and PLBC free with purchases of 150 GP or more.
(*Note: the GP script doesn't stack the prizes so please message me for the PMBC if you buy 150 GP. Especially if you use Google since it doesn't tell me any info about the customer. *)

The deal will expire on April 8, 2014 at 11:59 PM, when Breeding Season ends.







The Jeweled Crystal has some new bases!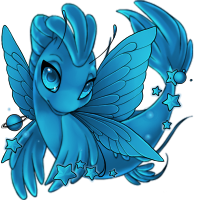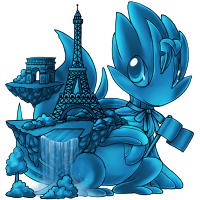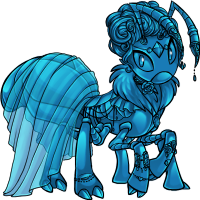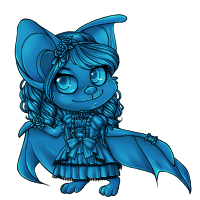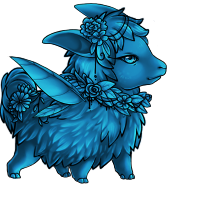 As does the Jeweled Hybrid Crystal!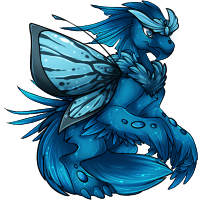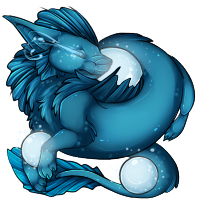 While we're still a little uncertain about the Painted Metal Breeding Coin's viability, we've decided to give it a talisman and see where it goes from there.




It is $23.99 in the USD Items Store.






Interested in winning some hybrid custom making items?

Come join the hybrid coloring contests in the Events forum!





The saga continues... keep alive for the next installment to the hostile takeover... when it's announced.
Posted by J.A.K. (#15) on Tue Apr 1, 2014 2:09pm

---
Monthly HA Contest
Items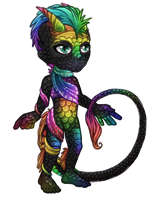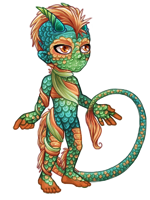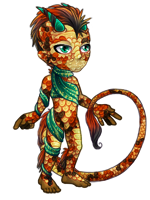 The winning HA sets have been placed into their respective shops!


This is also your 1 week warning if you haven't collected the Valkyrie sets you want - as you may recall it was released later than anticipated, and so will be in shops until 11:59pm April 7th. The usual announcement of their earnings will accompany the Basing Vote on April 8th.

Speaking of! There is a nice shiny new HA Basing Contest thread open for you to submit your bases! I have tried to take on board the feedback I received and updated the information in the first post (hopefully it helps!)


This Month's Schedule:
Basing Thread: April 1st
Basing Vote: April 8th
Colouring Thread: April 10th
Colouring Vote: April 25th
Release: May 1st
Posted by Eveglori (#2775) on Tue Apr 1, 2014 1:51pm

---
A Slight Change
Site Update



As some of you may have noticed, there have been some small changes happening about the site in preparation for my full scale takeover.

You may be shocked to hear the news that while I was pretending to be a mild mannered (if sometimes fiesty) moderator, I was really aiming for the ULTIMATE SUPREME ADMIN... and as you can see *taps on the decile Slashbot at her feet* It appears to be going quite well.

Oh yes - you just thought they were harmless Slashbots? No, quite the contrary. You see, these Slashbots are made out of Genuine Slash.

He spread such a long way for such a small fellow...

I DIGRESS!

I am here to tell you that those who have already sworn their allegience have been noted, and those that are... straggling behind have also been noted... a little larger *pointed look*


Oh, and ignore the Slashbots. They are not saying anything. They are not holding any great secret. They are minions nothing more. Do you hear me? They. Are. Not. Talking. And there certainly is not a puzzle to uncover in order to overthrow my overthrowing.

Understood?

Good.

All hail Eveglori, Queen of Aywas!
Posted by Eveglori (#2775) on Tue Apr 1, 2014 2:36am

---
Mobile!
Site Update


We'll let you know as soon as we can when we plan on disabling the browser site for the mobile application! In the meantime, we'll have a cool new item to start your mobile journeys soon -- we'll update this news post when it's ready for you to collect. We're sure you'll love it!

Also, look forward to the April news posts coming later.
Posted by J.A.K. (#15) on Tue Apr 1, 2014 12:59am

---
Blossoming Raffle Winners
Contests
The raffle results from the Blossoming Friendship Pet Submissions are in!







Here are our featured winners:

Breeding Coin: kaZ&M (#12172)
Glittering Rock: Karidan (#175)
Ghost Chocolates: LA's DarkFireWolf (#34528)
Hybrid Stone: Synchronicity (#54368)
Chunk o' Event Currency (100 points): brokenstar9 (#55379)
Chunk o' Event Currency (100 points): MissMally (#473)
Chunk o' Event Currency (100 points): Synchronicity (#54368)
Turtle Egg: Pony (#28386)

Congratulations!
You can expect these prizes in the next 24 hours. n_n

(If you had a pet accepted, we are working on organizing your payment and will post a notice once that's been taken care of. :3)

- Eri
Posted by Eri & Dew (#17) on Mon Mar 31, 2014 9:22pm

---
Monthly Contest Reminders
Site Update



Just a quick reminder that you have a few more hours to get any last-minute monthly contest entries in!

April Monthly Pets:
- GP Shop
- BP Shop

April Monthly Customs:
- Theme: Hair

Good luck!





I also just wanted to give everyone a quick heads up that the April monthly news post will be done late evening AST on the 1st, since I will be at work for most of the day. Unfortunately, I haven't been very successful at convincing them that the first day of every month should be a holiday for me! XD

- Eri
Posted by Eri & Dew (#17) on Mon Mar 31, 2014 8:09pm

---
Raise A Glass!
Comics



This brightly coloured bottle of liquid refreshment comes to us courtesy of Sweet April (#12526), who has asked it to be placed into the Trash for Treasure shop in honour and celebration of Theron (#11295)'s engagement.

There's no need to worry about missing out on this item because it's going to be with all month! Plenty of time to get one or a few before it leaves us at 11:59pm on the 30th April!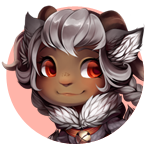 Awww how amazing! Congratulations on your engagement Theron!

I wanted to just peek in quickly and remind everyone that the pets in my shop are being removed and permanently retiring after midnight tonight. Be sure to buy any you want before then!
Posted by Eveglori (#2775) on Mon Mar 31, 2014 5:54pm

---