Recent News
Search Options ►
An Item and Some Announcements
Items



Shadow (#29394) has asked that this item be placed into Trash for Treasure until 11:59pm 16th June, in honour of their dog, Sobaka, who passed away due to bloat - an illness that could have been prevented if they had known the signs in time. To safe-guard your pets, she has asked I also include a link for you to read about this condition.







As you are probably aware from this week's current Art Gallery theme, tomorrow is Friday the 13th, and also coincides with a full moon. Due to the superstitions surrounding this day and the harm that often befalls pets because of them, we wanted to post a friendly reminder to keep an extra close watch on your furry friends (especially free-roaming cats and dogs outside) and to keep them safely indoors during this time if at all possible. <3







The final announcement I want to make is that apparently June is a very busy month full of anniversaries and things that people want to celebrate, and it's getting a little spammy up in here with my posting every few days. As such, until the volume of requests peters out I will be making one announcement every Saturday for all items that will be released that week.

This means that if you want an item stocked on a particular date, it must be in the Custom Item queue by 11:59pm the preceding Friday. For example, if you want to release an item on June 26th, your request must be in the queue by 11:59pm on June 20th.

I have also updated the guide to note that any future requests with no price or time limit added will be put in for the cheapest price for 24 hours - it is specified in the KB that these are important factors in your submission and are repeatedly missed =)
Posted by Eveglori (#2775) on Thu Jun 12, 2014 10:06pm

---
Breeding Mistakes v2.0 Thread
Pets



I am incredibly happy to announce that the Breeding Mistakes v2.0 thread has been finished thanks to Kyu's massive work on uploading!

That means all fixes for that thread have been been completed and uploaded. Your pet's image should now be the fixed image.

If there are any problems with fixed babies from that thread please PM Kyu & Mauri (#1010).

Please check the news posts below!

- Mauri
Posted by Kyu & [See Profile] (#1010) on Thu Jun 12, 2014 8:55pm

---
Tiff's Tweaks!
Site Update



In case you don't regularly follow Announcements, I wanted to draw your attention to a new thread that one of our programmers, Tiff (#9437), has created!

Tiff's Minor Fixes/Additions Changelog is exactly what it sounds like; Tiff will be keeping a log here of little tweaks she makes to the site. The thread is locked, but feel free to subscribe if you're interested in her updates!

We will still make news announcements for a roundup of changes or anything especially significant. :3
If you noticed item charges now appearing in the shop search display, Tiff is responsible for that!

She is very excited to be able to dedicate time to Aywas this summer, and we're looking forward to seeing more of her programming magic!

- Eri
Posted by Eri & Dew (#17) on Thu Jun 12, 2014 8:51pm

---
Trivia & Weekly Raffle!
Site Update
Weekly Raffle



This week's raffle winner is:
Kinkachou (#59931)
Who had 42 crystals out of 16,246 total and won a Komore Vial!





Congratulations!


Next week's winner will receive...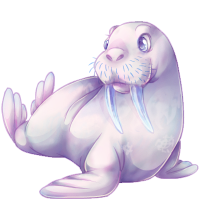 A custom Walooph!


Set a reminder to snag those crystals!


Trivia





The trivia has been updated!
Last week's questions and answers revealed!

What event is typically celebrated in mid June?
Kaz and Shoe's Birthday

Breeding which two pets would not result in a hybrid without the use of an add-on?
Lacer x Vyne

What is the most recent item added to the USD shop?
Komore Vial

What is the minimum number of referrals you need to earn a referral prize?
1

How can you disable pet comments?
Edit your account settings

Where can you find a Sprinkle Cake Koaf?
Miksa's Exotic Pet Emporium

When did explore regions get their own gatherable museum collections?
June 2011

Which of the following items is the oldest?
Breeding Coin

What species is described as "Fuzzy little creatures, but don't be fooled... they have quite an attitude"?
Coati Maki

How many permanent recipes were released for Celestial Day?
2

How many questions will you get correct this week?
Good luck!

- Eri
Posted by Eri & Dew (#17) on Wed Jun 11, 2014 9:12pm

---
Yellow does not mean lemon scented
Items



It seems to be a busy week for Trash for Treasure because as soon as one dress goes out of stock a new one is in! The shop will be buzzing with interest for this one, I think.

Another note with this one:
"This dress was made to honor Vulture's (#808) birthday on June 11th! Vulture is an overall wonderful person. She's there for her friends when they need her, and definitely helps bring a smile to your face with her (bad) jokes. But they're funny anyway, so thats what matters! In the end, she's a really good friend and she means a lot to her friends too. She's definitely someone worth celebrating."

The dress will be in stock until 11:59pm June 12th.
Posted by Eveglori (#2775) on Wed Jun 11, 2014 12:52am

---
HA Contest Continues!
Items
There was only 1% - and less than 10 votes! - in it, but one base has pushed into the lead.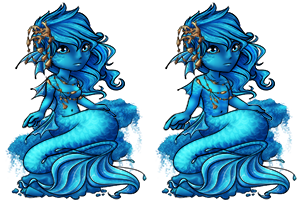 You can submit your colour vision of the Mer base here!
Posted by Eveglori (#2775) on Tue Jun 10, 2014 3:24am

---
A new Lunaris from the skies! Or the forest?
Pets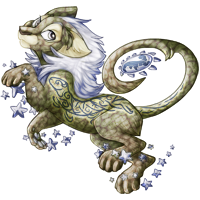 The lively Oak Lunaris is the fourth in our series of thirteen inspired by Celtic tree astrology and coinciding with lunar months. Those of you with birthdays from June 10th - July 7th will receive a copy of this feline on the anniversary of your spectacular birth if you visit Aywas that day and click the birthday link!

(This one is coming a few hours early, so if your birthday is today and you're collecting your Lunaris after this announcement (but before 11:59 p.m. tonight) and wanted the Hawthorn, please PM Kyu (#1010) with a link to your pet to get that switched! And a very happy birthday to you! :D)

The Knowledge Base has also been updated with our latest starry coloration!
Enjoy! <3 We'll see you next month for a new wild zodiac Lunaris to catch. c:

- Eri
Posted by Eri & Dew (#17) on Mon Jun 9, 2014 9:10pm

---
A Plethora of Custom Articles
Rules



We interrupt your regularly scheduled programming for this important message - the Knowledge Base has been updated with four new guides on Custom Pets! (About time, pony, what have you been doing?) Truth be told I started on one but it led to another... and another... and another... turns out these topics are so interconnected it's hard to write about any of them without the others. :X I'm sorry. I'm also still working on a newbie guide, it just got shelved for a bit while these were finished up.
If you'd like to comment or get answers about these new guides, head on over to the Think Tank, where
There's a discussion thread
available just for that purpose. I'll do my best to make things crystal clear.
Posted by Graymare (#14978) on Mon Jun 9, 2014 8:16am

---
Well, at least it's not a birthday suit...
Items




This beautiful dress turned up in a nice box on my doorstep this morning with a note pinned to it:
This dress was made to celebrate Deja's (#305) birthday! Deja is a lovely soul who cares deeply for her friends, she's there whenever you need her. She's been a great friend to both me and those around her for a long time now, and I can honestly say Deja is one of those friends you can truly rely on and today is the day to celebrate how truly wonderful she is.


The dress will be in Trash for Treasure until 11:59pm 10th June, so be sure to get your copy before then!
Posted by Eveglori (#2775) on Mon Jun 9, 2014 1:52am

---
HA Basing - Vote!
Items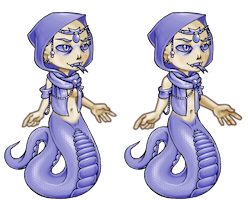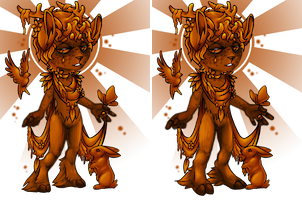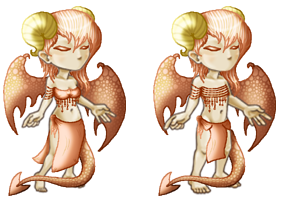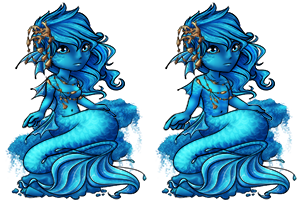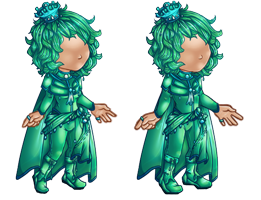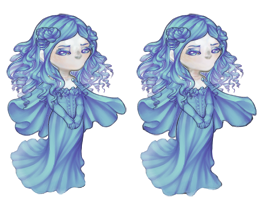 Please select your vote.
Posted by Eveglori (#2775) on Sun Jun 8, 2014 6:24pm

---