Recent News
Search Options ►
Adventure Pets
Pets
Perhaps they were lured out by the smell of gingerbread warriors being created, but some new pets have been spotted in various locations on Aywas! Thankfully, they don't seem too deliciously edible, so Aketch shouldn't be bothered trying to devour them.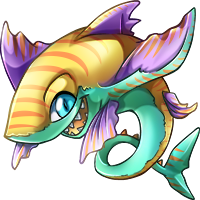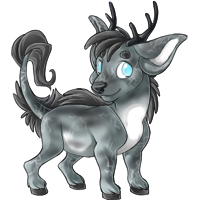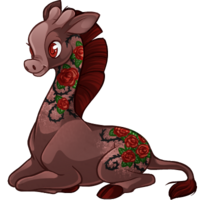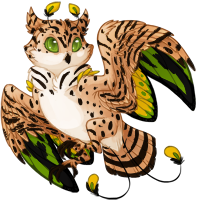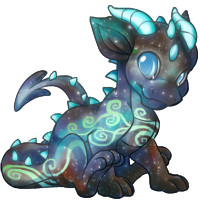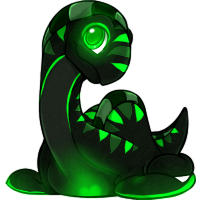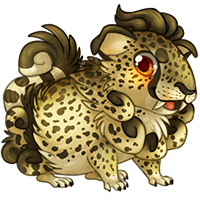 In addition, the December pet coloration submissions forum raffle has been drawn!




Congratulations to ♑ Voluspa ♑ (#67552) for winning a Nova Custom Orb!


If you want to design some Adventure pets, go and post them in their respective threads here! There's also a chance that the designs accepted from that forum will go into the Pet Shop! Remember, you can earn SP!


If your design is now released as a site pet please contact me, Kousei (#25044), for your free copy.

Make sure to check the news post below as well, if you already haven't!
Posted by Kousei (#25044) on Thu Jan 12, 2017 12:57am

---
Aymas Tree Winners and Soluss Update
Site Update





Good Afternoon everyone! Popping in with a few small updates! First I am announcing the winner of the first Decorate an Aymas Tree contest!

1st Place: Gallifreya (#53356) winner of either a Scaled Seedling or Vion Planter please PM me for youor prize!
2nd Place: Mersang (#20205) winner of a Bottled Starlight
3rd Place: Saphire & Lassombra (#407) winner of a Platinum Breeding coin


Congratulations to all winners! How did you all like the way voting was handled? We know there was a crazy amount of Aymas trees (well over 400!) but is this something you would like to see for the HA contest?





Next matter of business, remember the Edit a Soluss contest from several months ago? Well the original "Raffle Ticket" for it was going to be the fauna Smoluss, unfortunately I had uploaded those with the Halloween items and now there is actually several hundred on site! So we have created a new ticket, the Soluss ticket, all of our entrants will receive 1 raffle ticket + 1 smoluss depending on how highly edited their design was. This weekend we will host a small handful of raffles so the contest participants can actually choose which raffles they participate in, rather than keeping everything secretive!


Also remember the Seasonal Shop closes tonight! So make sure you spend your Candy Canes and Snowflakes!


I have had a few people ask me if we will be doing raffles for extra snowballs, at this moment I don't have an answer for that as we still have to wrap up the Gingerbread Event and Bingo as well, so perhaps afterwords.

Posted by 🎁❄Kaiyo❄⛄ (#489) on Wed Jan 11, 2017 6:14pm

---
On the 12th day of Christmas...
Site Update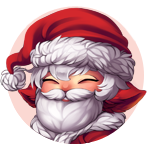 Hohoho and good evening everyone! I am here to announce that I have taken over the Seasonal Shop from Minerva and have packed it full of some fun goodies for you!









We have quite a few collectibles gathered from around the world.






The Holiday Snowy Owl and Silver Fox will be happy to follow you home!





For your drinking pleasure, we have the Infamous Pheasant, which grants 7 Alcohol Points!










We have several HA sets if you are looking to change your clothes!






If you're looking to do some changes around the site, the Sack of Coal will give you the title "Super Naughty," and the Snow Fields Theme lets you bring those snowmen from the Aymas Decorating Tree with you all year round!






If you're more of a battler, we have the Black Ice set ready to go! Equip them and go defend the Holiday Lane!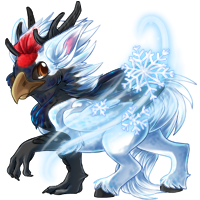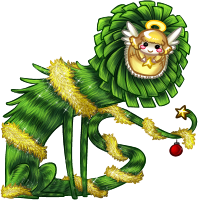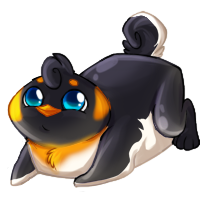 If you're more into collecting pets, there is a wide variety of pets available! And they are stunning! If you want to try your luck, you can also find the Holiday Chocolate Box in Trash for Treasure. It will turn your active pet into one of the Holiday Shop pets.





For a bit more of a challenge, the Winter Whiskey Potion will turn your active pet into 1 of 4 exclusive Hybrids/Rares specific to that potion!





As per tradition, the Winter Warmer #25 is also receiving new lines this year!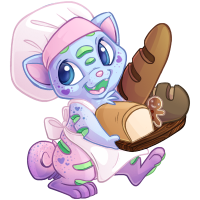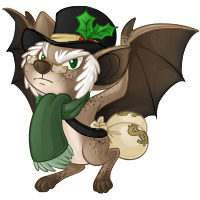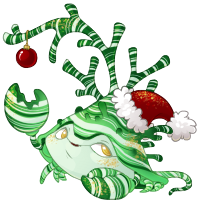 You are more than welcome to submit these colorations!


The Seasonal Shop will remain open until January 11th at 11:59pm, so make sure that you get your goodies by then!


The Gingerbread Saga will be reaching its next chapter towards the beginning of next week!


It has also been brought to my attention that the Rare Custom makers were left in the GP Shop - they will be coming out at 11:59pm tonight! The presents and stockings will remain in the shop until Monday, January 9th at 11:59pm!
Posted by 🎁❄Kaiyo❄⛄ (#489) on Fri Jan 6, 2017 10:57pm

---
Pet Shop, New Stock
Pets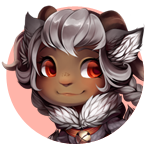 As some of you may have noticed, my Exotic Pet Emporium has received a new stock of pets! They're eager and awaiting new loving owners!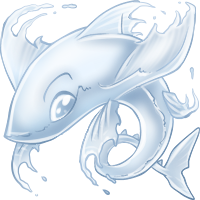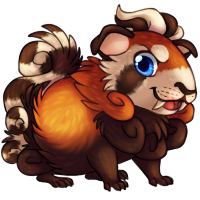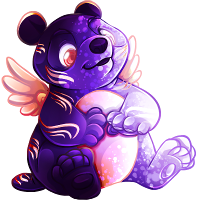 In case you weren't aware, the Pet Shop is on a stock rotation schedule with the stock changing every 3 months. After the 3 months, the pets currently in stock will be permanently retired and a new stock will replace them. So get them while you can!

If you want to have the chance of getting a design of yours into the pet shop, go ahead and submit them to the Pet Coloration Submissions forum. Most of the submitted designs will be put into Adventure, but some random designs will be kept to go into the pet shop!

If your design is now in the pet shop please contact Kousei (#25044) for your free copy. That's right, if your design is accepted and put in the shop you get a free copy. That could save you a good amount of BP!
Posted by Kousei (#25044) on Wed Jan 4, 2017 11:24pm

---
A New Raffle has Started!
Items
A new raffle has begun
Snowman

Ticket Price: 1
Max Tickets: Unlimited

There is a new Raffle started for Raffle Crystals!
This week's winner will receive this lovely Tashian custom! :)

Trivia has Updated
Here are last weeks answers:
Which NPC is responsible for tending to the Gift Tree?
Rudi
Delicious Eggnog has a ____% chance of entering your pet into a random breeding.
10
What item was not given out through the Advent Calendar this year?
Broken Candy Cane
Which festive drink will give your pet +6 alcoholic points?
Drunk Gingerbread Man
Which stocking does not open up into items?
Coal Filled Stocking
Which is not a festive fauna?
Mitten Tree
If you put a hat on it, it may come to life!
Snowman Suune
This new potion will allow you to create any of the previous Aymas Shopkeepers with up to 50% edits.
Winter Warmer #25
Open a Wrapped Holiday Gift Package on the 25th, and you could find one of these:
All of the Above
Which pet cannot be found in the Holiday Lane:
Winter Gift Oske
Thank you greatly for your patience once again during Trivia's delay, and good luck this week! :D
Posted by (see profile) (#124) on Wed Jan 4, 2017 3:21pm

---
Raffle #187 has ended
Items
Congratulations
Wrapped Holiday Gift Package

teamfargo (#23124) is the winner of the raffle and won the item Wrapped Holiday Gift Package!
teamfargo (#23124) brought 9 tickets, spending 9 Raffle Crystal!
Posted by (see profile) (#124) on Wed Jan 4, 2017 3:20pm

---
Battle of the Gingerbreads: Chapter 2!
Site Update

Update: I am aware that the forums are down right now. We have already alerted Yasu but in the mean time there is nothing we can do. Please do not send PM's regarding this issue, it is effecting the vast majority of users, if not everyone (myself and staff included)
Forums should be working properly now, if you come across any errors let me know.

Chapter Two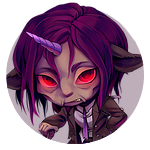 Wave after wave of new soldiers were created - and devoured. Not even a crumb or stray gumdrop button could be found after Aketch had squared to the onslaught and eaten every morsel.

"He may as well stand with his mouth open and let them jump in!" The King exclaimed with fury. "All we seem to be doing is giving him what he wants with minimal effort on his part. How can we expect to wear him down?"

Ambriel paced, his tail flicking as he tried to come up with a solution. "Evren would have been better suited to this, majesty, warfare is her game - not mine."

The Kyre was at a loss - his skills rest solely in the creation and transformation of life. He could create whatever the king desired but he hadn't the knowledge to make it more effective than a continuing stream of fodder.

"If I had time perha-"

"Time? With every minute that passes he creeps further into the heart of the Holiday Lane as your ineffectual soldiers do nothing to hold him back!" Crumbs scattered over the table as the King's fist pounded onto it.

"Then send in the aerial reinforcements," Ambriel sighed, turning towards the window. It was throwing more food at the problem, but what other choice did they have?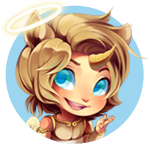 You can now bake Rolling Talin and Aerial Support Quetzals to aid in the Battle of the Gingerbreads: Saving Aymas!


Please be advised that as the majority of the holidays have passed, this chapter will not last as long as Chapter One!




We have also swapped out the USD SCC makers! You can find these makers in the USD shop, and they will be there until April 3rd at 11:59pm.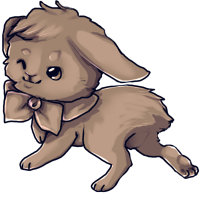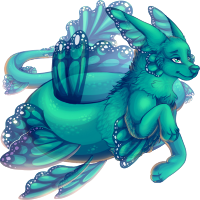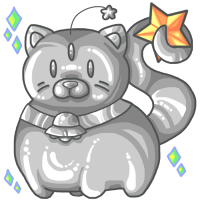 -------------------

-------------------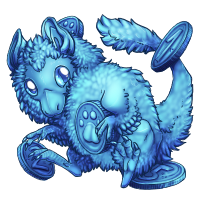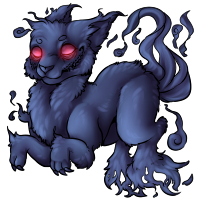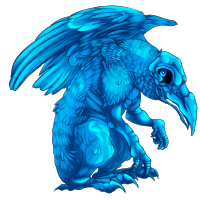 ---------------------

--------------------




Interested in making one for April? We have a shiny new thread for you to sign up in! If your design hasn't been accepted from the old thread feel free to move it to this new one!

Posted by 🎁❄Kaiyo❄⛄ (#489) on Tue Jan 3, 2017 7:39pm

---
Haywire Hybrids
Site Update



Hey all,

A super quick announcement and amendment to our Welcome To January (and Breeding Season) news post!

We have had the Wiglen in production since ~ July, it was a leftover from that set of breeding season sketches. We decided to release it this season since it's all tadpole and cute!

Along with the Wiglen, we have a group of unused sketches that our genus artist has made over the years but not used. Staff thought what we named the Lodon was a good fit for Oske x Pani, and so we had our artist finish that one up. Often our artist will sketch 3-4 poses and ideas for each genus we request (each sketch typically VERY different from the others), and the Lodon looked like it may have been a Miokit sketch. We did, however, double check with all members in authority to make sure this sketch had not been used for any other reason, and were told it was definitely available.

However, that was not the case, and this cute creature was actually a SCC made for a user back from when our genus artist made SCCs for users. (Quite some time ago!). We're not sure where our communication got crossed, but we're pretty upset that this happened and we want to apologize whole-heartedly to the user involved. ;-; <3 The user that owns the species will be more than welcome to take the 400x400 PSD and shading if they wish, along with something else we'll be sending their way.

With that, the "Lodon" is no more, at least in its official capacity! It will, however, happily jump back into it's private owner's lair with a sheepish grin and pointing full blame to the clumsy admins that kidnapped it.





So what does that mean for the breeding season?

Well, the Oske and Pani will remain genera that can be made with the Seasonal Voucher for this season.

We will be having our genus artist finish one of the ideas we had in store for April instead to replace the Lodon. We'll post that as soon as it is ready! And the genera that make up the pairing for that new replacement hybrid will be added to this season's Seasonal Voucher options.

So with that, please make sure to read the news post below regarding the new January additions and the new breeding season. And we apologize both to the users for this confusion/inconvenience and to the specific user who was subject to our kidnapping. <3 ;;
Posted by Kyu & Mauri (#1010) on Mon Jan 2, 2017 10:26pm

---
Welcome to January!
Site Update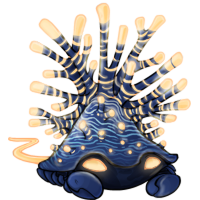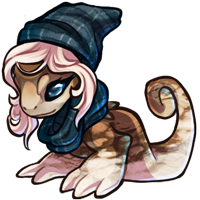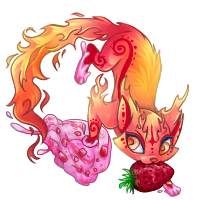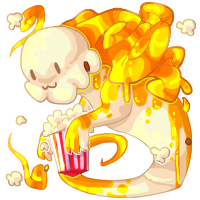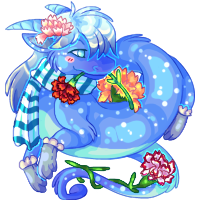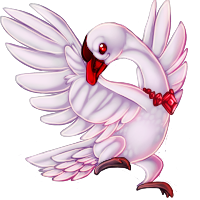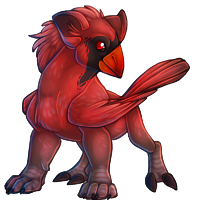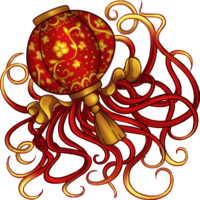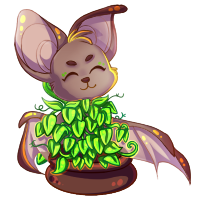 Bringing in the new year are some treat-lovers and festival-goers!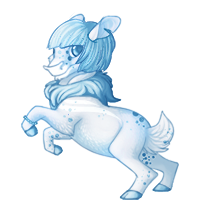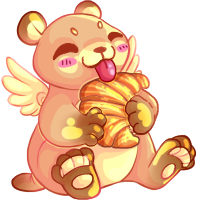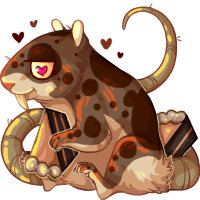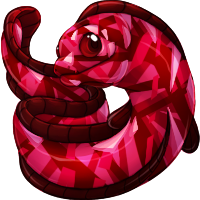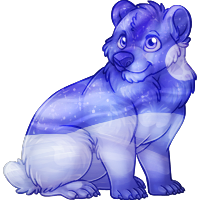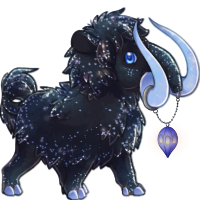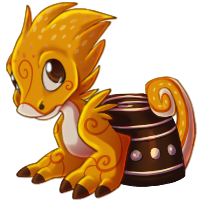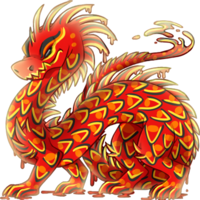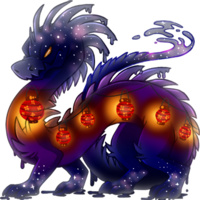 If you colored one of these pets, please contact Kousei (#25044) for your payment!
Make sure to include your PayPal address if you are opting for the USD option.
We will also be collecting pet PSDs directly from the thread, so please make sure you keep the links active for two weeks (at least until mid-February so we have time to snag 'em!



This is where your Essence of January would be but unfortunately with Aymas being so busy I forgot to give our artist this years theme! So it will be coming along shortly.





This months Premium Item is something we have been asked for before! The Heavy Sack of Paws will greatly increase your chance to find merchants while adventuring!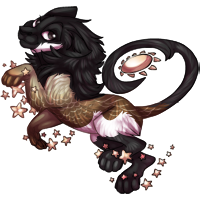 The Goose Lunaris is visiting those with a January Birthday!

Don't forget to check out the birthday link to claim your gift from Aywas on your big day! Need to change your birthday? Click here!






The new monthly contests have been announced!

February Monthly Pets - BP Shop: Enter
February Monthly Pets - GP Shop: Enter
February Monthly Customs - Theme: Festivals: Enter


Good luck with your entries!







Coding Corner
A monthly update from behind the scenes!
This month's Jeweled Bases are created by Yuuki(#20)!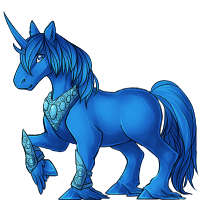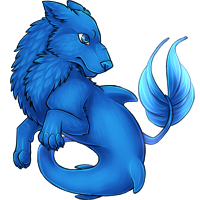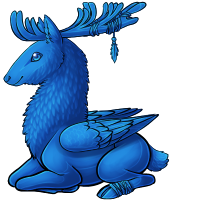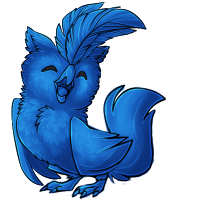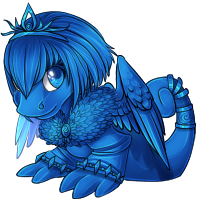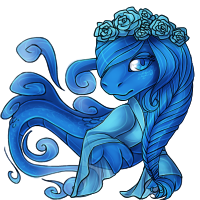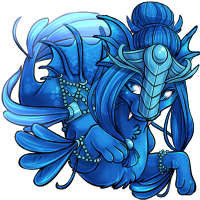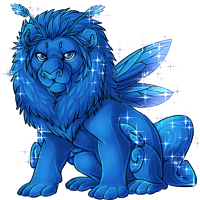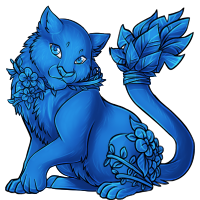 And now a message from the Breeding Admins!




Breeding Season is upon us!

Well, the non-eggnog induced type, that is. I see you all over there getting your pets drunk. *stares*

Introducing the new hybrid: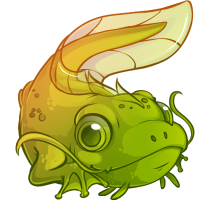 Wiglen

Wiglen have the best of both worlds - a powerful tail for swimming and arms for arm things! Don't tell these guys otherwise, they're convinced they are the best fish in the sea. Wiglen can be bred by breeding a Wibbit and a Ryba together.







Breeding Coins, Breeding Coin Packages, and Hybrid Packages can now be found in the GP Shop and the USD Shop for a limited time.

They will be available for sale until January 9th at 11:59 PM AST.

The seasonal vouchers can currently be used to make a custom 50% edited Oske, Pani, Wibbit, or Ryba!






With all of the magic in the air some of the USD bonus tiers have changed. These new tiers will be available until January 9th at 11:59 PM AST.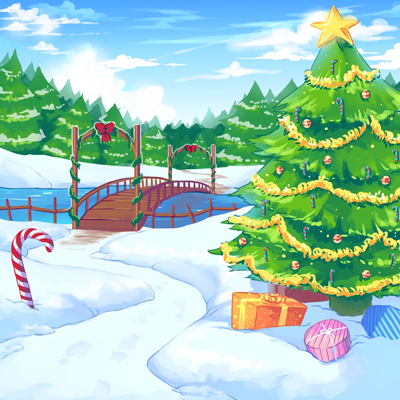 The Holiday Tree Voting will be starting tonight! The contestants will be shown in a random order and you will have to go through them and thumbs up or thumbs down! The trees will be anonymous, however we will still issue warnings for anyone who is caught trying to bribe or solicit votes!
You will be able to vote Here and there will be a link added to the Aymas Trees page.
So get any final entries in before 11:59pm tonight!






We also are going to reward the voters! For every 50 votes you do, you will get a Christmas Cracker, and once you vote for all the trees you get a free Nice Stocking! You can vote every day until the voting ends January 5th at 11:59pm.
You are allowed to post your trees and continue to show them off as long as you do not hint for votes, ask for votes, attempt to bribe for votes, etc. They may not include any sort of link to the voting.


A note about the USD SCC Makers, we received a few more last minute entries so we decided to keep it open another day for anyone trying to finish up!
Posted by 🎁❄Kaiyo❄⛄ (#489) on Mon Jan 2, 2017 8:54pm

---
Monthly Update
Site Update




Happy New Years everyone! I know that you were waiting for the monthly but unfortunately it will be delayed :( Our Shops are having trouble and for some reason adding an item has a chance to make a totally unrelated item say it costs 0 bp/gp, however it still charges you the proper amount. This item then becomes completely uneditable, and due to the holiday we haven't had proper time to fix this.
Of course this is also effecting the HA Contest, as many may have seen the items are already created but until we get the go ahead we don't want to risk poking the shop.


I know, many of you are probably asking why don't I just swap around the release days? Well I was originally going to do that, but that would make the Jeweled Custom Makers have 1 less day for their submission and I won't do that to those trying to finish last minute submissions.



I do however have the newest Rock Custom Crystal for you!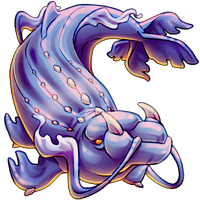 This whale is happy to swim into the new year with you!







We also have a fun new update about the Genetics Kit and Hybrid Genetics Kit! Now when you use a Genetics Kit you may request which lines you use as long as the lines do not have a dedicated custom maker, so this includes many common alts and all old lines. However, this is up to Artist's Discretion. The artist is not required to use your request and may proceed with the normal lines if they desire.


We also would like to take this chance to remind everyone that artist breedings are not commissions! We have received an influx of very detailed prompts on breedings, with and without addons which allow prompts, that include requests such as color placements and edit uses. Artists do not have to follow these, and we encourage them to only do what they are comfortable with in these situations! So please be aware of this rule, and that artist's can ignore these if they desire and it will not be counted as a breeding mistake.
Posted by 🎁❄Kaiyo❄⛄ (#489) on Sun Jan 1, 2017 10:20pm

---