Recent News
Search Options ►
Adventure Pets!
Pets

I smell spring in the air! Someone please tell that to my weather because it's still too cold here. ;; -shivers-
Hopefully these new Adventure pets make it feel like Spring to you!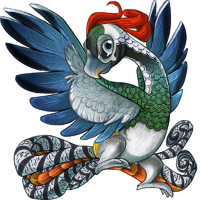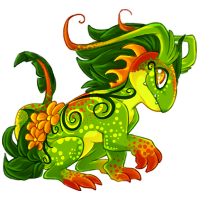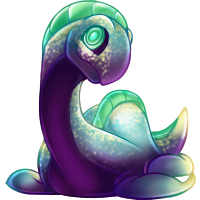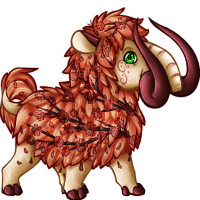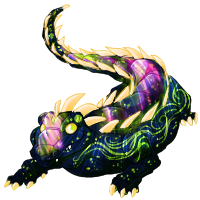 If you want to design some Adventure pets, go and post them in their respective threads here!
Posted by Kyu & Mauri (#1010) on Thu Apr 24, 2014 9:31pm

---
Trivia & Weekly Raffle!
Site Update
Weekly Raffle



This week's raffle winner is:
Bat17 (#38126)
Who had 4 crystals out of 14,766 total and won a Lotus Easter Egg!





Congratulations!


Next week's winner will receive...








A set of Kirin trunks!

Set a reminder to snag those crystals!


Trivia





The trivia has been updated!
Last week's questions and answers revealed!

Who was not a top ten overall minion in the most recent site event?
Giraki (#6653)

What does the item Dark Crown of Eveglori do?
It's a breeding addon

What item was recently added to the site "To celebrate Theron #11295 getting engaged to his love Jay. "
Equal Love

Who colored the Idolia now stocking in the SP shop?
Violescence (#55796)

What site game can you play to win a Custom Crystal Grab Bag?
HA Contest

Which site item is not featured in the game Grave Robber?
Beast Meat

What game lets you host "an Aywas sleepover"?
Tents

Where did Team Cheshire Cats rank in the 2013 Scavenger Hunt?
Rank C

When were Lunaris first introduced to the Aywas skies?
May 2010

What currency was featured during the Rainbow Sky event?
Heart Rock Candy


How many questions will you get correct this week?
Good luck!


- Eri
Posted by Eri & Dew (#17) on Wed Apr 23, 2014 9:29pm

---
A Growing Theme
Items
Seems that today is all about growing a little - and that seems to include your item collections with two new HA items!





The first comes with a message, so I'll let them do all the talking:
Happy birthday to a beloved panther with a heart of gold. Celebrate Cheshire's (#67) birthday today by snagging her birthday tribute from Tala (#67), Flan (#2113) and Saphire (#1165)! Her daughter loves monkeys, what better way than to have one as a HA pet?

This cheeky monkey didn't come with a lot more information, so unless I hear otherwise it will be swinging out the window at 11:59pm 23rd April.






Our second item is courtesy of Kira (#10736) and will be with us a little longer, leaving us at 11:59pm 27th April.


Both items can be found in Trash for Treasure for 15 points
Posted by Eveglori (#2775) on Wed Apr 23, 2014 12:11am

---
I'm told the glowing is normal
Items



NyctiCorax (#1965) has slipped this HA background item into Trash for Treasure in celebration of Earth Day.

It will be in stock until 11:59pm 30th April - plenty of time to snap one up =)
Posted by Eveglori (#2775) on Tue Apr 22, 2014 5:29am

---
Easter/Spring Shop & More! (Part I)
Site Update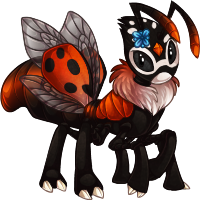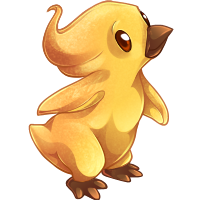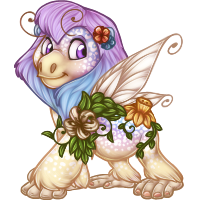 The Seasonal Shop is now open and hungry for your tasty Blue Paws! As is tradition, our Easter and Spring season goodies are relatively low-key, as we like to focus on the joys of the egg field. :3 But let me introduce you to a few of the fresh things we have in store~!







The Baby Chick, Stuffed Baby Lepu and Lamb are three brand new fauna eager to pal around with one of your pets!







For personal feasts, family celebrations, or basket stuffing, we also have a few festive edibles--Easter Egg Bread, Carrot Cake, and a Chocolate Nest.






If you are tired of dying eggs and can't wait to get outside and enjoy the nice weather, take a Bunny Ear Boomerang and Basketweave Shield to protect you from the rotten eggs (pet foes and monsters) in Adventure!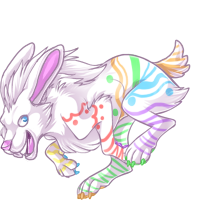 The Easter Painter has sprung to life!
(And is working properly now!)

Use the assorted dyes you've been collecting from Adventure to create a batch of colorful pets; there are five to make, each with a different recipe. Each pet requires one blank egg and a variety of dyes (hint: hover over the dye to see how many you need!).




But Eri, I need a Blank Egg -- how do I get one?!
I'm glad you asked!
These are common and now obtainable through things like cooking, bones, etc.
I've also tossed them in the BP Shop for 25k.

Stay tuned for Part II of the festivities!
This will include pets from your submissions and a few surprises. I think you'll like them. *wink*
(We won't be adding more items/pets to the Seasonal Shop or the Easter Painter, so you can go ahead and make your purchases. :3)

Event Timeline
- The Seasonal Shop will be open through Sunday, April 27th at 11:59 p.m.
- Dyes will be available in Adventure through the 27th at 11:59 p.m.
- Blank Eggs will also be purchasable/findable through the 27th at 11:59 p.m.
- The Easter Egg Field and Egg Painter are open through the end of the month (30th at 11:59 p.m.)





Enjoy!

- Eri
Posted by Eri & Dew (#17) on Mon Apr 21, 2014 10:10pm

---
Seasonal Shop Warning!
Site Update



Good evening! This is your standard warning to not make any purchases from the Seasonal Shop until I give you the green light. Items and pets may change price and/or function, and we will not issue any refunds for premature purchases.

(The wearable items currently in the shop are not leaving at this time -- so no need to rush and buy those. :3)

Thank you!

- Eri
Posted by Eri & Dew (#17) on Mon Apr 21, 2014 9:02pm

---
Art Gallery
Contests
Art Gallery



The art gallery has been judged!
The theme was Easter* and we received a basket full ofcreative, seasonal entries!

Here are our featured winners: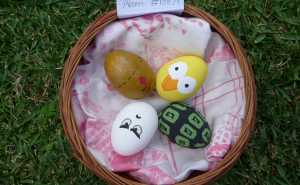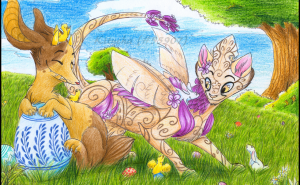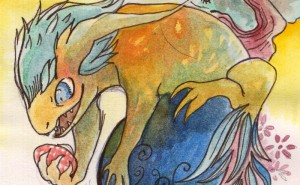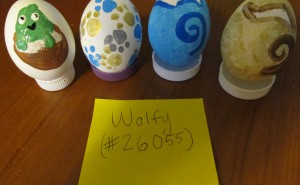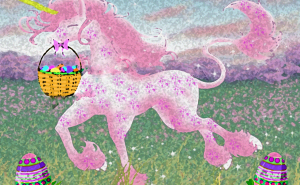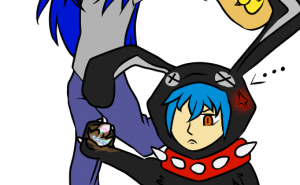 They won:






Congratulations!

The current theme is Bugs/Glitches!
We'd like to see your artistic rendering of some of Aywas' bugs/glitches (old/resolved or current is fine), particularly in a comical way, but anything is fine as long as it's clearly Aywas-related. :3
Official Aywas stock is not permitted for this theme.

Good luck!





Easter celebrations with my family ran a bit later than expected today, so you can look forward to an explosion of pet and item goodies tomorrow!

Oh, and don't forget to get any last-minute entries into our Weekend Coloring Contest!

- Eri
Posted by Eri & Dew (#17) on Sun Apr 20, 2014 9:34pm

---
Whale, whale, whale - What do we have here?
Items



This lovely Orca is in the Trash for Treasure shop courtesy of Cosmos (#25837), and will be there until 11:59pm April 30th.
Posted by Eveglori (#2775) on Sun Apr 20, 2014 8:57am

---
PMBC Promotion
Items



A Painted Metal Breeding Coin comes with every purchase of 45 GP or more until May 1, 2014, 11:59 PM.

If you purchased the appropriate amount of GP within the last three days, feel free to message me and I'll send you a PMBC. If you purchase a larger GP amount, you may message me for one PMBC per $44.55 USD spent (for instance, 151 GP would equal 3 PMBCs).
Posted by J.A.K. (#15) on Sat Apr 19, 2014 7:31pm

---
Weekend Dye Fest!
Site Update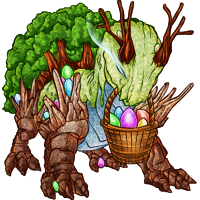 Happy Saturday!

We have opened a Weekend Coloring Contest for those of you looking to submit holiday/seasonal pets!
Deadline: Sunday, April 20th at 11:59 p.m.

(Psst. If you are busy this weekend but have a great idea for a coloration, remember that Pet Coloration Submissions are always open. :3)








Looking to give your HA a fresh splash of color? In honor of the seasonal festivities this weekend, we have added four new wearable items to the Seasonal Shop. You will find Painted Eggs, a Floral Crown and matching Floral Garland, and Dye Splatter. Check them out via Preview Wardrobe!







We are also dying Ay and Ara!
You can now find a variety of 7 dyes in Adventure (everywhere except the Enchanted Forest and the Arctic), which will be used in the Easter Painter. You get a bit of a head start on collecting. *wink*

The Seasonal Shop items and dyes will be available through the 27th at 11:59 p.m.--and I'm sure you can guess we'll be filling the shop up just a tad more. c: Stay tuned!







I also just want to take a moment to acknowledge the overwhelming outpouring of positivity and support we have seen from the community. The kindness you show each other is more powerful than you know, and I feel very grateful and proud to witness it. <3

- Eri
Posted by Eri & Dew (#17) on Sat Apr 19, 2014 11:16am

---