Recent News
Search Options ►
March Madness
Site Update
As we roll into March, we have plenty of new goodies ahead of us!
First up!



It has been a long and tiresome journey, we traveled all over Ay in search of this beauty, but we finally managed to bring home our new star!
We present...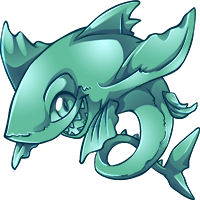 The Shantu! this adorable shark is a member of Ay, and was sketched by Hyrika <3 N3ko (#29251)









To welcome our newest member of Ay into the ranks, we are opening an Official Coloring Contest!

This contest ends SUNDAY, March 6th, 11:59 PM, we will select several to be added to the Ay regions, as well as one to be our official coloration!

However, the entries for the Next Ay Star were so amazing, we had to include a few more!







And it is that time of the year.. another Raw has appeared!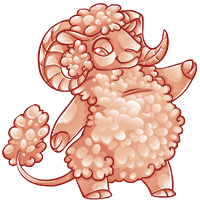 Meet the Ramrin! This dashing fellow will be available to create until May 1st at 11:59pm
The Ramrin was sketched by Marill (Tooki) (#42928)

As such, please say your farewells to the Horuset and Memphis, and please submit any unfinished designs before Saturday, March 5th at 11:59pm

Are you interested in coloring the Official Ramrin coloration? Well here is your lucky chance!
We are also opening Official Ramrin Coloring Contest
This contest ends SUNDAY, March 6th, 11:59 PM

Finally... the moment everyone has been waiting for..






TrashLand!
The name is a work in progress <3

To introduce you to this new wonderful world that we discovered hiding through the treacherous garbage mountains, just past all of the discarded Bed Sheets and broken Battle Equipment, we brought back a new friend.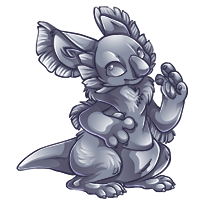 The Alaroo!

We believe the Alaroo was sketched by Ryou & Daffu! (#81)

This is a Community Event, everyone is welcome to participate as we create our newest Adventure Region! This area will consist only of site colorations of some of your favorite Token pets, however we need a lot of art to bring this to life!

If you are interested in helping out, please visit the following links for the appropriate contests!
All TrashLand Contests end March 15, 2016 at 11:59 PM

Design an Adventure Background: We need somewhere snazzy to explore in, and if you win this you also get to choose the official name for Trashland!

Colorful Pets: What adventure zone is complete without beautiful Trash Inspired pets? Color your favorite token genus', including the Alaroo, and show us what you got! We will also be choosing the Official Site Coloration Alaroo from this contest!

Monsters! Monsters Everywhere!: Not into coloring pets, well how about making us some new monsters that lurk under the piles of garbage?

Discarded Items: We need some new toys, preferably ones that aren't covered in decomposition, but who can be that picky?







If your design was chosen for the Next Ay Star, please PM me with a link to your original sketch. If we have wrongfully identified you (say you moved accounts since the contest) please contact me ASAP so I can remedy this for you!

We do apologize for the name changes, we had decided on them inadvertently and did not discover they had been previously named under after they were implemented.

As a note, please remember, The Design a Shantu and Design a Ramrin Contests end Sunday March 6th, 11:59 PM, while all of the Trashland Contests end Tuesday March 15, 2016 at 11:59 PM.

The Horuset and Memphis are only available to be created by Raw Crystals until March 5th at 11:59pm
Posted by Kaiyo (#489) on Tue Mar 1, 2016 1:56am

---
February Love Fest!
Site Update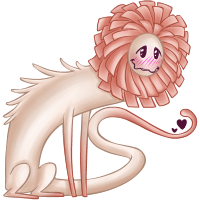 All of the love culminating this month has bubbled over into the Seasonal Shop!
Aw, shucks! *blush*





Shop to your heart's content until March 6th at 11:59 p.m.! Love Letters will remain findable and sendable through this time as well, so you still have some time to catch up on your letter writing. *wink*

However, I invite you to put a pause on the envelope-licking for a few moments to take a gander at the lovely wares stocking the Seasonal Shop shelves.

First up is a delectable smorgasbord of edible/drinkable treats!







Eat your feelings with the Love Pizza, Fondue for Two (regenerates), and the Heart Smores. These portions are made to share, but hey, no one's judging here. *casually stockpiles food in a hidden spot from Dew*





If you're looking for a more "heart-healthy" item, try the Love Apples, which is a permanent food item stocking in the Energy Dishes shop. This is the latest heart-shaped fruit to join our series. <3







Thirsting for something more than love? We've got a few cocktails to hit the spot!
Our alcohol selection includes a strong Rum on the Rocks, brooding Garnet Crow, and smooth English Rose.

Before you go out on the town, might I suggest a wardrobe change? Not that you fine folks aren't already fashionably dashing, mind you, but it's always fun to wear something new!





The 60s Trunk includes retro shoes, flats, socks, pants, a shirt, pearls, hairdo, and fringe dress for you to mix-and-match. Preview these throwback items here!





Wanting to don something a bit more timeless? We've literally hit the spot with a classical statue HA set, found in the Marble Statue Trunk. Inside you will find a pedestal, hair, sash, bow & arrow, wings, and skin; preview the set here. Bonus points if you wear this set while waxing poetic. 8D







For those of you who are more about actions than words, we have three new items to add to your battle arsenal! In the shop you'll find a zippy Paper Airplane (speed), thumpin' Cherry Bombs (power), and a mythological Seashell of Venus (toughness). Check out their descriptions in the item database for full stat details.







Even if you've got a tough exterior, I'll bet 100 Love Apples that you've got a soft spot for pets--and by extension, little fauna. :3 Allow me to introduce you to the Lovestruck Oakl Plush (an homage to the pet of the same name), a playful Loveopard, and a precious Heartshell Otter. *PINCHES THEIR CHEEKS*






Are you a forum-lover? (If not, you should try it out for this event; Aywas Talk is great for Love Letter swapping!) Try out these two new items to add to your hoard of forum titles/achievements! The Blindfold unlocks the title "Love is blind. <3" and the Hot Air Balloon unlocks the title "Love is in the air!~"
Enjoy! :3





Our favorite romance novel, the Love Story, has made its annual return and is always a good re-read. c: If you're unfamiliar with the item, please check out the item database description as well as the Knowledge Base.





I am excited to announce that the Lovely Ink is formally making its shop debut!
This ink tells the artist to cute-ify the offspring! This breeding add-on can be used on MBC and LBC breedings to give babies a Valentine color palette. (Color theme add-on: Max one per breeding.) Check the Knowledge Base for additional details.





The illustrious Love Potion #9 has found its way back to the Seasonal Shop, but the recipe has been altered just slightly, as it seems two new alternate linearts have been added to the concoction!

Meet your new alt V-Day Reve and Elphin!




(Click the images above to download the corresponding PSDs.)
Remember, Love Potion #9 is an alternate lineart custom creator that allows up to 50% edits, so have fun!
And kudos to those of you who guessed Reve on the snapshot I posted a while back. n_n

On a quest to fill your lair with even more love?
The Seasonal Shop is stocking 24 pets ready to go home with you!

Below is a little sneak peek of the lovely group you'll find inside the shop. :3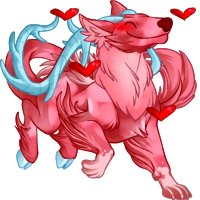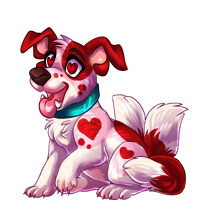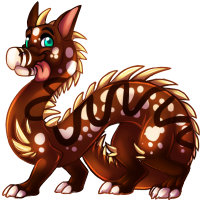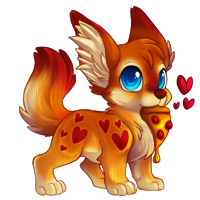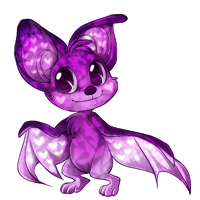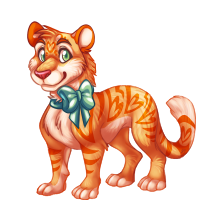 Need some help with your pet collecting?
Stop by the Trash for Treasure shop to trade in some of your TP for a Liquid Courage bottle!





When used, this confidence-booster will transform your active pet into one of the pets stocking in the Seasonal Shop at random. Bottoms up!





To help with your Love Letter swapping efforts, we have put the Stack of Love Letters in the GP Shop at 1 GP. The stack contains 3 individual Love Letters.







We will be having a Love Spectacular Finale on the 5th, which will include 24-hour stock of a couple coveted items, in addition to limited stock of others. You've been warned, so plan your spending accordingly!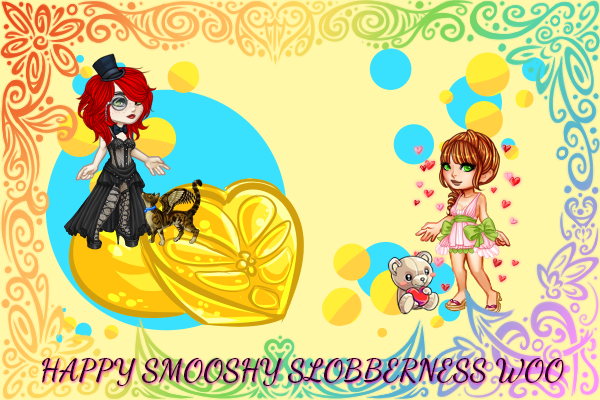 The Handmade Love Letters will be available through the 6th, so feel free to continue sending friends and strangers alike your kind notes. <3 Stay tuned on more news on this feature for other occasions and thanks for all of your help in testing it out!





Wishing you love and happiness,
- Eri
Posted by Eri & Dew (#17) on Sat Feb 27, 2016 7:55pm

---
HA Colouring - Vote!
Contests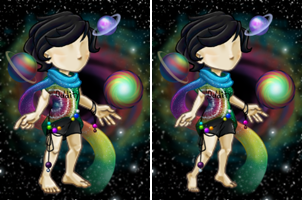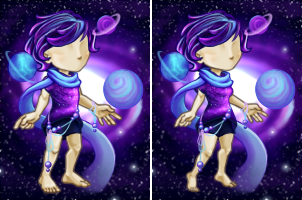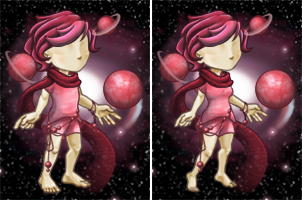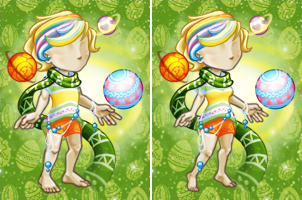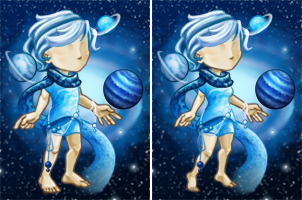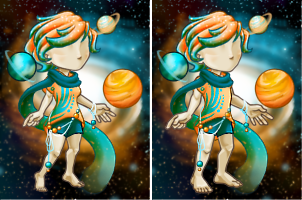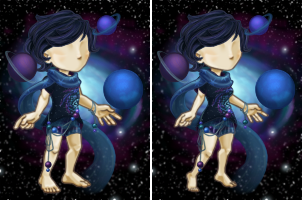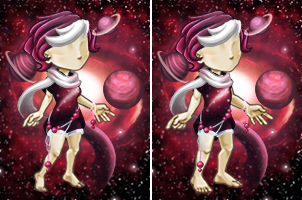 Please select your vote.
Posted by Eve (#2775) on Sat Feb 27, 2016 4:09am

---
Handmade Love Letters
Site Update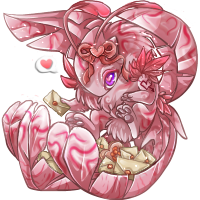 Have you had your fill of pink sweet nothings yet? I sure hope not, because we have a fun new feature to introduce, a Seasonal Shop to open, and new alternate linearts to color!

I want to start things off with our brand new Card Designer, which was gloriously envisioned and created by my programmer Valentine, Yasu. <3

You created beautiful stationery and we put it into a card generator that allows you to customize personal cards with a unique message. Play with different fonts, colors, mix-and-match frame/background combos, and even involve your HA and active pet in the shenanigans!

Here's an example of a card I received from my evil twin Valentine Eve: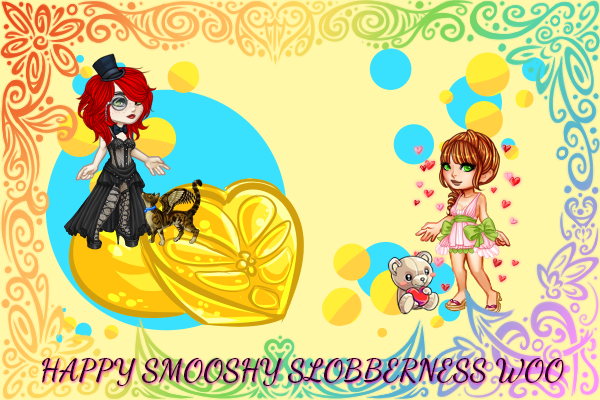 Why yes, we do talk to each other like this quite often. *wink*



This feature is best understood as you play around with it, but there are a few things I want to point out before sending you off to be all crafty. No running with scissors!

Here's the basics:


most importantly, to create one of these cards, you will need the Handmade Love Letter item. These are stocking in the BP Shop for 500 BP (and pictured above).



you do NOT receive points for sending/receiving Handmade Love Letter items or cards; since this is the first iteration of the feature, it's just for fun--and trust me, it got addicting during testing.



the text on the card can be moved around; simply hover over it and drag it around to the perfect spot.



HAs and pets have pre-defined positions that are unique to the background you select.



once you put in a recipient ID, their HA/pet will become options to add to the card.



the ToS still applies to any and all messages.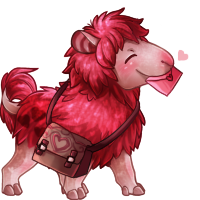 So, without further ado, why don't you try creating a card here?

I'd love your feedback on the card designer! We know this feature is a tad late for the lovey-dovey holiday, but our love fest always lasts the entire month of February and we thought this was a great opportunity to have you guys play around with it. If you enjoy this feature, we will utilize it for various holidays and special events throughout the year. :)





Other love fest goodies coming up soon!
Thank you for your patience as we prepare things--all with lots of love. <3

- Eri
Posted by Eri & Dew (#17) on Mon Feb 22, 2016 7:30pm

---
Foxy Fiesta Event!
Site Update





Foxy Fiesta Event is on the way!

This is your forewarning that at midnight on Thursday morning - also known as 11:59 PM on Wednesday night - many Faux Box pets are going to be available for 1 GP each. This will last for 48 hours.

This will only apply to pets that have been in the box for seven days or more. Be sure to get your GP ready... and if there's something in the box you want badly and don't want to risk a faster player grabbing before you, maybe snag a net and get it before the Fiesta begins! There's no limit to the amount of Fauxes you can claim if you're fast enough and have the GP!

Hope you enjoy the mad dash for Fauxes! This should clear out the box some and allow those pretties to get homes =)



Posted by JAK (#15) on Mon Feb 22, 2016 6:13pm

---
Xaoc Auction
Site Update
Lmnopkitty (#844) has a little something special for you!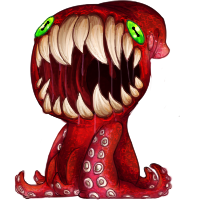 Look, a Xaoc custom!

They have been giving their customs away recently, and have offered to auction their Xaoc custom to benefit a charity so that their last, most expensive custom can help bring positive change to the world. You can find the auction here. It will be running for 48 hours. The charity that Lmnopkitty has chosen is the Natural Resources Defense Council.

At the end of the auction, the winner must use the charity's Donation Page to pay their winning bid. Upon showing the receipt, the pet will be theirs.

Good luck!
Posted by JAK (#15) on Sat Feb 20, 2016 5:59am

---
Bot: Slashbot Shop Closing!
Site Update


~Beep Boop~

This is a reminder that if you are interested in turning in your Slashbot Slots, Stuffings, Handheld Worlds or Entire Slashbot to please PM Slashbot (#3) soon!

The shop will close at February, Friday 19th at 11:59pm





This is also a reminder if you have not yet done it, please bump your PM with Slashbot (#3) regarding your slots you wish to keep, telling us if you want to keep your current idea or change it!

For more detailed information please see The Original News post
Posted by Slashbot (#3) on Wed Feb 17, 2016 2:18pm

---
Code-a-palooza
Site Update
We are happy to announce quite a few changes and fixes! There is one breeding fix and then quite a lot of coding accomplishments so put your seatbelt on and hold on tight!




Halloween dice is now compatible with Alidae Egg, TFE, Neura Embryo, and Dragon Lotus.




If you visit your account settings page you may notice a handy new addition that shows what account upgrades you have active!




The search links (for marketplace and trading post) have been moved to be higher up on the database pages for breeding items and add-ons.




The breeding status page has been changed slightly behind the scenes. Over time this should cause the page to more accurately represent the actual queue status, and should keep old breedings or predicts from dropping the dates backwards.




The commissions panel payment bug that was keeping some users from being able to pay a commission has been fixed.




The PBC panel had a few changes! Your queue status should now be accurate for the artists you have selected for your breeding. In addition, a few things behind the scenes were polished up to make things a bit smoother for Vampi!




That pesky Sevryn has now found its correct category on the genus guide page.




The (the (#)) bug on your liked pets page has been fixed.




When a user comments on your profile, the notice is now clickable to direct you straight to your profile comments.




The highscores for Chaos's Recipe and Gourmet Eating should now reset every month as intended.




The Faux box can now be sorted by oldest or newest.
Posted by Kyu & Mauri (#1010) on Tue Feb 16, 2016 7:24pm

---
Peek-a-boo
Site Update



We're busy licking envelopes and spritzing perfume about, so the Seasonal Shop is not quite ready to make its debut yet. However, you'll start to see some spoilers for what will be in the shop uploaded soon! :3

As a little teaser, any idea which genus this (zoomed) snapshot belongs to?




(Psst, it's from one of two new alternate linearts that will be available with the Love Potion #9 this year!)

- Eri
Posted by Eri & Dew (#17) on Sun Feb 14, 2016 11:06pm

---
Free Monthly Custom Game!
Contests



It's time to give away nine free customs designed during January under the theme of Flirty!

To play the free custom game, please include the phrase "CUSTOM #__" in your news comment. For example, if you want Custom 1, please comment "CUSTOM #1."

Don't lose out on a chance to win one of these customs by voting incorrectly!

Custom One = bad.
Custom1 = bad.
Custom#1 = bad.
Custom #1 = good!
I love custom #1! = good!

Here we go!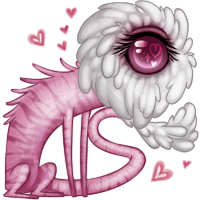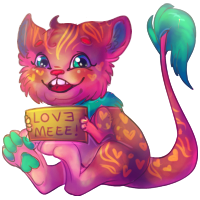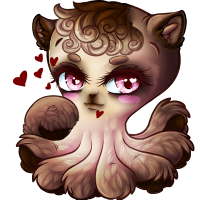 1................................................2................................................3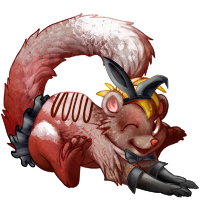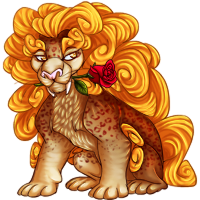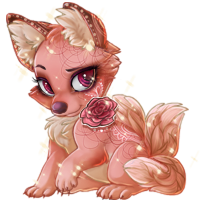 4................................................5................................................6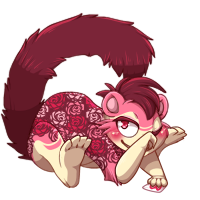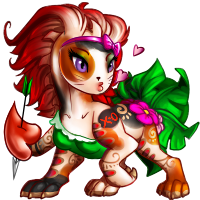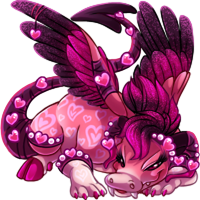 7................................................8................................................9

Please contact Kyu (#1010) for your prize if you designed one of these customs!
If one of your creations didn't make it in, we highly suggest entering it as a site pet submission here if you don't want to sell/keep it. :)

You have until February 17th at 11:59 p.m. to get your vote in!
One vote per account.

Good luck!

Want to see one of YOUR creations featured in the monthly free custom game?
Enter your submission for March here! The theme is Jewels.
(Please also remember to ensure your submissions follow standard custom/pet rules.)

- Eri
Posted by Eri & Dew (#17) on Sun Feb 14, 2016 10:12pm

---