Recent News
Search Options ►
Raffle #184 has ended
Items
Congratulations
Assisstant Imp

Mylo (#8575) is the winner of the raffle and won the item Assisstant Imp!
Mylo (#8575) brought 8 tickets, spending 8 Radioactive Breeding Coin!
Posted by 🎁❄Kaiyo❄⛄ (#489) on Tue Dec 13, 2016 1:56am

---
Raffle #185 has ended
Items
Congratulations
Assisstant Imp

Demagin (#67161) is the winner of the raffle and won the item Assisstant Imp!
Demagin (#67161) brought 11 tickets, spending 11 Radioactive Breeding Coin!
Posted by 🎁❄Kaiyo❄⛄ (#489) on Tue Dec 13, 2016 1:56am

---
Bot: Querel's log: Day 7!
Comics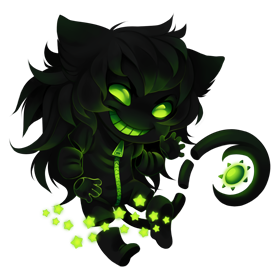 Aahh..... The time has come! The Final Day! We don't have enough Uranium Ore anymore to sustain the changes... We are going to harness the final amount of power, every ounce that we can scrape out, and with this power One breeding submitted between now and 11:59 pm December 12th will produce a Xaoc baby!
Yes! There is a guaranteed chance for one lucky breeding to get that breeding! Good luck all who try~!


This concludes the RBC Event! Remember, all raffles will be drawn tonight as well! Please make sure you check out the news post below!
Posted by Slashbot (#3) on Mon Dec 12, 2016 12:00am

---
Merry GPalooza!
Site Update









I think I hear the rustling of wrapping paper... that can only mean one thing! The Holiday Tree has finally opened!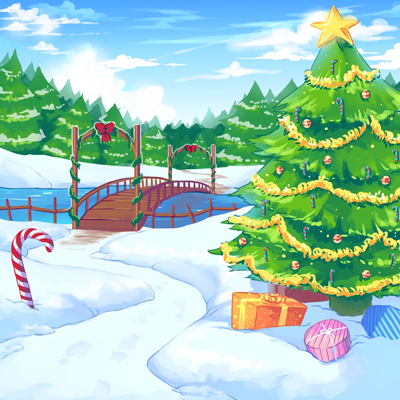 I know many of you have been waiting for this day to wrap up your presents and send them to everyone's tree, so please, go enjoy! Remember, anything you send will go under the recipients tree and will not be able to be opened until December 25th!


Please remember to keep all notes within the presents appropriate! If you receive a note that you feel violates Aywas ToS please contact a moderator immediately!


Along with this opening, we would like to announce a very special Holiday Sale!
From now until December 31st at 11:59pm AST every $5 you spend will earn you a Holiday Gift Package!





This special package is Account Bound! The only way to pass it on is through the holiday tree! Then, on the 25th once the presents are able to be opened, the recipient will find a Wrapped Holiday Gift Package under their tree. This package will open into Snowballs, Candy Canes, Snowflakes, a Gold Paw and you will also find 2 rare Scratchcards!




Miksa's Tracks Scratchcard gives you a chance to win a pet that you do not already own, while Niklas' Stars Scratchcard give you the chance to win a rare item or GP!


If you do not send your Wrapped Holiday Gift Package by the time the Holiday Tree closes, then you will have to sit on it until next year, as they are just collectibles!


But do not fear! These Holiday Gift Packages will also be stocked in the GP shop so no one misses out! <3
Speaking of GP... remember that long-promised GPalooza?! Well, I am glad to announce that it begins right now!






From now until December 14th at 11:59PM AST you can find several rare items stocked in the GP Shop, including the greatly asked about Breeding Coins! Due to our pet not being shaded in time, we are canceling the very late October Breeding Season. We were hoping to start it late, but we have another season scheduled for January, so we do not want them stacked on top of each other. We apologize greatly for this inconvenience, and we will do our best to see that this does not happen again!







In the spirit of GPalooza we are also stocking several rare items! These items will be stocked randomly up until the end of the event, so stay on your toes and keep checking in on the shop! We will be selling Artist Tickets, Design Tickets, Neura Eggs, Blue and Gold Baby Bottles, Bottomless Trunks and even Skill Boxes!








As promised, we are also hosting 4 Auctions! They will last right up until the end of the event (providing I did the math right, if I didn't please don't hate me)!


That concludes what GPalooza offers, and I know one of the main questions about the Aymas event is "Where are the gift boxes!?" Well, they are getting a complete recode! Many of the items inside the boxes are outdated or redundant, so we are altering what is in them and removing items that are retired! (The Custom Crystal Grab Bag is getting this refurbish too!) The way we are going to recode them will also allow us to keep them updated with newer items as the need arises!
We have also been hearing a lot about Eggnogs! Don't worry, they will be making a comeback, though we may be adjusting how long they are available for. However, we will make them hide out in some of the presents to make up for this!







We've had many reports about the BP Shops haggling system being disabled, it took so long to turn back on because it has also been updated. It is no longer a stagnant 10% discount, instead Scion will haggle against you, offering different amounts, and the percentage he gives varies with every attempt. Due to this we have raised the amount possible to haggle, however it is randomized which percentage he chooses.









Posted by 🎁❄Kaiyo❄⛄ (#489) on Sun Dec 11, 2016 9:28pm

---
Bot: Querel's log: Day 6!
Comics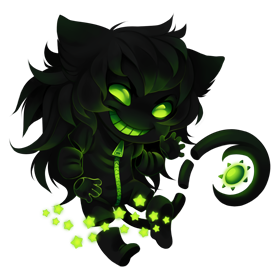 Hii~ Querel waves as he floats around, holding one of his precious Radioactive Breeding Coins, I bet you're quite excited to see what is coming tonight! I am beyond excited, because until December 11th at 11:59pm any Radioactive Breedings submitted have a chance to produce a Scribble SCC!! You might remember this from a previous event, but basically you will get an adorable, probably dorky, scribble scc based on the parents that you use!


The amount of Scribble SCCs that get born will be based entirely on how many RBC are submitted, and half of those will be breedable!
Posted by Slashbot (#3) on Sun Dec 11, 2016 12:00am

---
HA Contest Continues!
Contests
What looked like a close contest quickly ran away with the votes, and this month's winner is a new entry!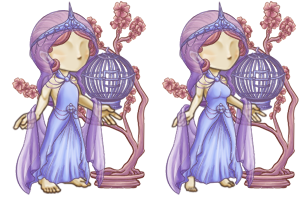 To enter the next part of the contest and colour in the Blossom base, head over here to learn more!
Posted by Eve (#2775) on Sat Dec 10, 2016 8:56am

---
Bot: Querel's log: Almost Day 5!
Site Update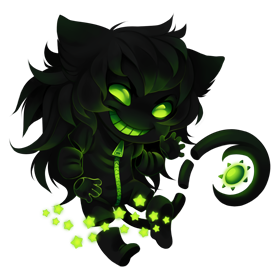 *yawns* Good evening... I know I'm here much earlier than normal but I don't think I can make it to midnight, too many late nights with my precious ore! My studies have predicted that tonight at 11:59pm the properties of the Radioactive Breeding coins will shift once more. Going based on previous patterns, I believe that this shift will create a Metal SCC Baby Day! Until Sat Dec 10th at 11:59pm any normal baby that your RBC rolls will instead mutate into One of these SCC Species!


Mind you, the Recolored Baby Day is still going on today, this shift will not happen until 11:59 PM tonight, so any RBC you submit before then will be for Recolored Babies.


Rorro also has One Final Contest! for the event, however please note that this contest does not open until the day rolls over and the RBC's change properties! So if you post early you will be disqualified!


And with that, this Lunaris is going to get some much needed sleep, good luck~

Edit: Posting to add in some silver database links for the majority of the species! Grypitum | Maomao | Vasilikos | Kathai | Zavra
Posted by Slashbot (#3) on Fri Dec 9, 2016 9:12pm

---
Bot: Querel's Log: Day 4!
Site Update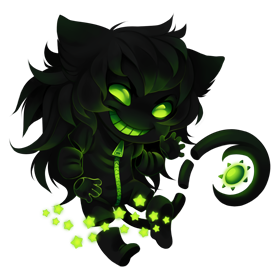 Querel giggles as he floats up tonight, I bet by now you were expecting me to show up~ Well, as we predicted the Uranium Ores are changing the properties of the Radioactive Breeding Coin every day, and it seems that today until Dec 9th at 11:59pm any Radioactive Breeding Coins you submit that roll a normal pet get randomly Recolored! That means that any metal pets that are produced from today's breedings get whatever colors and markings the artist feels like doing!

Rorro (#33668) also has yet another contest for today! Lets see what you can come up with this time!


Make sure to check out the previous news posts!
Posted by Slashbot (#3) on Fri Dec 9, 2016 12:00am

---
Making Aymas~
Site Update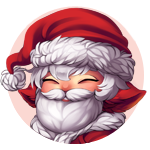 Ho ho I hope that everyone has been having fun with my Advent Calendar! The time has come to join me in the Holiday Lane! We've cleaned it all up and quite a few new pets have joined us this year.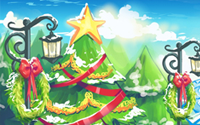 There is plenty of Candy Canes and Snowflakes to be found along with a handful of new items, please remember that the Candy Canes and Snowflakes are the currency for the Seasonal Shop! Have fun~









This is part 1 of our Aymas release, expect many more to come! We will be releasing a museum collection (I promise, it's already set up just has to wait for something special before we activate it~).


For right now quests have been disabled in the region, some of you may notice that your Region Level looks different in the Holiday Lane, don't worry! This was done for a really fun surprise coming soon!


We also have had several questions about the Holiday Tree, I want to assure everyone that Rudi's Workshop is not replacing the Holiday Tree. The tree will be opened within the next few days, but we don't want it open while we do some new additions.


We have also opened up Aymas 2016 Clothing Submissions! So sorry this wasn't opened sooner, but it is open until the 20th! So bring on the holiday colorations!


Please vote in the HA poll below!
Posted by 🎁❄Kaiyo❄⛄ (#489) on Thu Dec 8, 2016 6:28pm

---
HA Basing - Vote!
Contests
Please select your vote.

--

All the sets in their individual pieces:


Base One
Base Two
Base Three
Base Four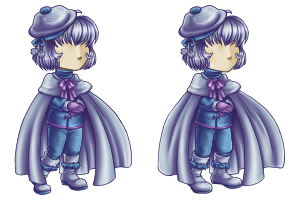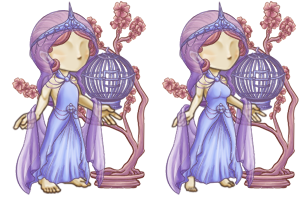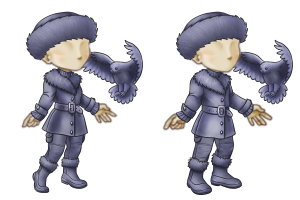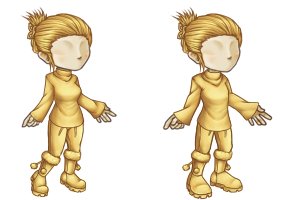 Posted by Eve (#2775) on Thu Dec 8, 2016 11:40am

---