Recent News
Search Options ►
Genus and Species Glitches
Pets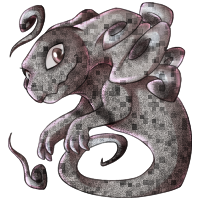 Pet could not be found. If you believe this pet exists, please ensure the pet is idle.

Have you ever received this error? If so, you're not alone!
The good news? I can fix this up for you and have created a new stickied thread in Glitches and Issues for precisely this problem:
Pet Status Fix - "Please ensure the pet is idle."
Please read the OP in its entirety before posting, as this thread is geared toward a very specific issue. :3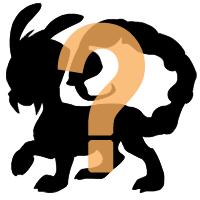 While I'm here, I also wanted to put in a reminder regarding the Genus & Species Errors thread (and the associated Knowledge Base article, which I'm working on expanding). I've had a recent influx of questions about this, so I wanted to make sure everyone is aware that we can definitely fix your custom Melo that thinks it's a Gael! If you've seen silver pets listed as a site genus, this is the place where that transformation happens as well.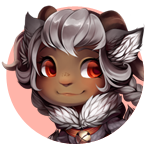 Similarly, I've broadened the Official Site Pet Errors thread to include any and all Aywapedia errors. If you notice a site pet with an image problem, description typo, etc., this is where to go to report it! (But please be sure to read the list of known issues before reporting something we already have on our radar. :3)





Finally, I've also been working on cleaning up the Pet Genus Guidebook. We know that this page is pretty darn long and could stand to be more informative, so we will be working on a redesign to make it more user friendly. This won't come right away, but I did want you to know it's something we plan to improve on!

- Eri
Posted by Eri & Dew (#17) on Sat Jun 14, 2014 5:56pm

---
Cart of Geodes Glitch
Site Update



If you were like me and opened your Cart of Geodes today to find one Geode (or no Geodes at all?), rest assured that this is a glitch. Slash is aware of it and is looking into it with one of our programmers.

Our apologies for the inconvenience! ;~;
We will let you know as soon as we have an update!

- Eri
Posted by Eri & Dew (#17) on Sat Jun 14, 2014 12:00pm

---
AVERT Donation Certificate
Site Update



You might remember last week I mentioned speaking with someone from AVERT regarding Aywas' HIV/AIDS fundraiser. I am very excited to now be able to share the details of that conversation with you!

After the fundraiser began, AVERT noticed an uptick in support and their Fundraising Officer, Anisa Ahmed, discovered our event and reached out to me directly with a personal thank you. I wanted to pass along part of this email because YOU made this fundraiser a success, and I think it's important you know what a difference your help truly made for one organization, let alone countless others.

Hi Eri,

I've just come across your Cracked Teacup Fundraiser to support HIV and AIDS on Aywas.com. It's really wonderful that you are raising money this way, we've had over $150 in donations over the past week which are all down to your fundraiser, which is an absolutely amazing amount, thank you so much!

The donations that you have raised will help us to run our website, providing information about many aspects of HIV and AIDS to a worldwide audience, help our partner projects in sub-Saharan Africa to provide community based support to those living with HIV and to implement initiatives to prevent new infections, and will ensure that our information and advice service can continue to respond to personal enquiries from people worried about HIV all around the world.

It's great that you've listed AVERT.org as an information resource, I hope that you have found our information useful and that others do too after seeing your link.

We were also given an official certificate of donation, which you can see in full by clicking here!

If you are interested in helping AVERT in the future or want to get involved in their projects, they currently have a campaign going on for David Odali and the Umunthu Foundation here that I encourage you to check out. They are trying to crowdfund for a CD4 count machine to bring HIV treatment to 20,000 people. There are also a lot of great informative resources on the page if you're just looking to read up!





With all of the fundraisers Aywas has done, I think this is the first time I've been personally contacted about our impact from an organization like this, and I hope you are as proud of our community as I am.
Thank you again!

- Eri
Posted by Eri & Dew (#17) on Sat Jun 14, 2014 11:40am

---
21+1 Birthday Submissions!
Site Update





In preparation for Mosh's (#211) birthday celebrations later this month (sponsored by a Slashbot), we are inviting you to join in on the decorating!

Submission threads are now open for both pets and clothing!
The theme is a few of Mosh's favorite things, including alcohol/drinks and some specific animals. :3 Check out the threads for more details.

The deadline for both contests is next Friday -- June 20th at 11:59 p.m.
Good luck!

- Eri
Posted by Eri & Dew (#17) on Fri Jun 13, 2014 9:22pm

---
An Item and Some Announcements
Items



Shadow (#29394) has asked that this item be placed into Trash for Treasure until 11:59pm 16th June, in honour of their dog, Sobaka, who passed away due to bloat - an illness that could have been prevented if they had known the signs in time. To safe-guard your pets, she has asked I also include a link for you to read about this condition.







As you are probably aware from this week's current Art Gallery theme, tomorrow is Friday the 13th, and also coincides with a full moon. Due to the superstitions surrounding this day and the harm that often befalls pets because of them, we wanted to post a friendly reminder to keep an extra close watch on your furry friends (especially free-roaming cats and dogs outside) and to keep them safely indoors during this time if at all possible. <3







The final announcement I want to make is that apparently June is a very busy month full of anniversaries and things that people want to celebrate, and it's getting a little spammy up in here with my posting every few days. As such, until the volume of requests peters out I will be making one announcement every Saturday for all items that will be released that week.

This means that if you want an item stocked on a particular date, it must be in the Custom Item queue by 11:59pm the preceding Friday. For example, if you want to release an item on June 26th, your request must be in the queue by 11:59pm on June 20th.

I have also updated the guide to note that any future requests with no price or time limit added will be put in for the cheapest price for 24 hours - it is specified in the KB that these are important factors in your submission and are repeatedly missed =)
Posted by Eveglori (#2775) on Thu Jun 12, 2014 10:06pm

---
Breeding Mistakes v2.0 Thread
Pets



I am incredibly happy to announce that the Breeding Mistakes v2.0 thread has been finished thanks to Kyu's massive work on uploading!

That means all fixes for that thread have been been completed and uploaded. Your pet's image should now be the fixed image.

If there are any problems with fixed babies from that thread please PM Kyu & Mauri (#1010).

Please check the news posts below!

- Mauri
Posted by Kyu & [See Profile] (#1010) on Thu Jun 12, 2014 8:55pm

---
Tiff's Tweaks!
Site Update



In case you don't regularly follow Announcements, I wanted to draw your attention to a new thread that one of our programmers, Tiff (#9437), has created!

Tiff's Minor Fixes/Additions Changelog is exactly what it sounds like; Tiff will be keeping a log here of little tweaks she makes to the site. The thread is locked, but feel free to subscribe if you're interested in her updates!

We will still make news announcements for a roundup of changes or anything especially significant. :3
If you noticed item charges now appearing in the shop search display, Tiff is responsible for that!

She is very excited to be able to dedicate time to Aywas this summer, and we're looking forward to seeing more of her programming magic!

- Eri
Posted by Eri & Dew (#17) on Thu Jun 12, 2014 8:51pm

---
Trivia & Weekly Raffle!
Site Update
Weekly Raffle



This week's raffle winner is:
Kinkachou (#59931)
Who had 42 crystals out of 16,246 total and won a Komore Vial!





Congratulations!


Next week's winner will receive...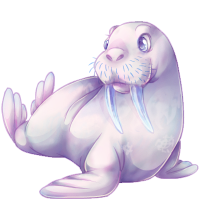 A custom Walooph!


Set a reminder to snag those crystals!


Trivia





The trivia has been updated!
Last week's questions and answers revealed!

What event is typically celebrated in mid June?
Kaz and Shoe's Birthday

Breeding which two pets would not result in a hybrid without the use of an add-on?
Lacer x Vyne

What is the most recent item added to the USD shop?
Komore Vial

What is the minimum number of referrals you need to earn a referral prize?
1

How can you disable pet comments?
Edit your account settings

Where can you find a Sprinkle Cake Koaf?
Miksa's Exotic Pet Emporium

When did explore regions get their own gatherable museum collections?
June 2011

Which of the following items is the oldest?
Breeding Coin

What species is described as "Fuzzy little creatures, but don't be fooled... they have quite an attitude"?
Coati Maki

How many permanent recipes were released for Celestial Day?
2

How many questions will you get correct this week?
Good luck!

- Eri
Posted by Eri & Dew (#17) on Wed Jun 11, 2014 9:12pm

---
Yellow does not mean lemon scented
Items



It seems to be a busy week for Trash for Treasure because as soon as one dress goes out of stock a new one is in! The shop will be buzzing with interest for this one, I think.

Another note with this one:
"This dress was made to honor Vulture's (#808) birthday on June 11th! Vulture is an overall wonderful person. She's there for her friends when they need her, and definitely helps bring a smile to your face with her (bad) jokes. But they're funny anyway, so thats what matters! In the end, she's a really good friend and she means a lot to her friends too. She's definitely someone worth celebrating."

The dress will be in stock until 11:59pm June 12th.
Posted by Eveglori (#2775) on Wed Jun 11, 2014 12:52am

---
HA Contest Continues!
Items
There was only 1% - and less than 10 votes! - in it, but one base has pushed into the lead.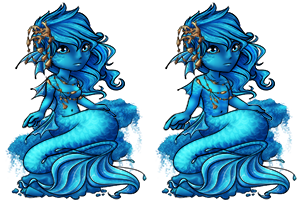 You can submit your colour vision of the Mer base here!
Posted by Eveglori (#2775) on Tue Jun 10, 2014 3:24am

---