Recent News
Search Options ►
All Dressed Up
Items



And hopefully we have somewhere to go to show off this lovely dress, which comes to us courtesy of Tala and Cheshire (#67), in honour of Saphire (#407)'s birthday!

The dress is in stock now, and will be until 11:59pm 29th May!
Posted by Eveglori (#2775) on Thu May 22, 2014 4:49pm

---
Trivia & Weekly Raffle!
Site Update
Weekly Raffle



This week's raffle winner is:
Valice & Fenris (#20488)
Who had 17 crystals out of 15,164 total and won a Blue Antiquity Stave!





Congratulations!


Next week's winner will receive...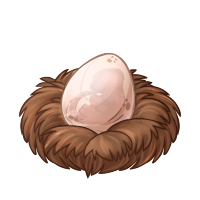 A Rare Teo Egg!

Set a reminder to snag those crystals!


Trivia





The trivia has been updated!
Last week's questions and answers revealed!

When is the Hawthorn Lunaris available via the birthday link until?
June 9th, 2014

Which is not a prize attainable via Rich Reve Scratchcards?
a random breeding coin

What shop keeper says, "I enjoy my daily dose of irony"?
Famine

What can you earn for turning in a fossil?
1,000 BP and an item

What type of item can influence a rare Teo egg?
any site item (with some restrictions -- check out the KB article for details)

When must all pending Artist Event transactions be completed by?
May 15, 2014 at 11:59 p.m.

What is also the only genus capable of speaking human language, though to a minimal degree?
Simii

How many separate Adventure locations for capturing pets are cataloged in the Aywapedia?
23

To what e-mail address should custom psds be sent to for breeding purposes?
aywas.psds@gmail.com

Which site may you NOT cross site trade with?
Pony Island

How many questions will you get correct this week?
Good luck!

- Eri
Posted by Eri & Dew (#17) on Wed May 21, 2014 9:05pm

---
Teo Adoption Drops
Site Update



Teos in the adoption center can drop either in their actual genus, or in a random genus to offset the enormous advantage that Goggle users have in finding them. They are still dropped in both ways, but there is no telling which way any particular egg or batch will be dropped.


Posted by J.A.K. (#15) on Wed May 21, 2014 2:20pm

---
A Co-Ordinated Effort
Items




Kaiyo (#489) and Syn Nefas (#36880) bring you this gorgeous outfit in honour of Syn's birthday (which I believe we've missed!)

Both items will be in Trash for Treasure until 11:59pm 31st May.


---

Please also take a moment to read the news post below this about the event that is currently taking place, if you haven't seen it already. Thank you!
Posted by Eveglori (#2775) on Wed May 21, 2014 12:42am

---
Cracked Teacups - HIV/AIDS Fundraiser
Site Update
Would you care for a spot of tea?





The Cracked Teacup is a custom creator that will create a Teacup Mouse (with up to 30% edits) and is a reward that we will give you in exchange for a donation to a charity or organization that helps with HIV/AIDS research, treatment, support, etc.

HIV/AIDS affects millions of people worldwide, and their loved ones. Despite the stereotypes associated with this disease, HIV/AIDS can infect anyone, regardless of sexuality, gender, race, geography, income, or any of the factors we typically use to divide ourselves. The common denominator in those suffering from HIV/AIDS is the very thing that connects us together--our humanity.

Therefore, we encourage you to help a fellow human being out and make an impact on their life with a donation that can fund research for a cure, treatment, and other resources.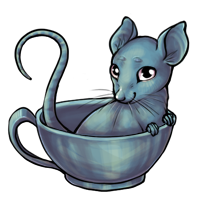 Click the image above to download the 400 x 400 PSD.

The Cracked Teacup item you receive can then be used to create a custom Teacup Mouse, beautifully done by Phee (#18786). If tea alone doesn't make you feel better, maybe the cute little mouse will help!

Below are the details for how to obtain a Cracked Teacup from a donation:

- Donate a minimum of $10 USD* (or equivalent) to a non-profit charity/organization of your choice that supports HIV/AIDS research, resources, efforts, etc.
- Send an e-mail to me with your proof of donation/receipt; the address to use is aywas.eri@gmail.com. When emailing, please include your name and user ID, otherwise I won't know who to deliver the Cracked Teacup to!
- Donation must be made and proof turned in by May 27th, 2014 at 11:59 p.m. but the Cracked Teacup item itself works indefinitely.

*We will give you a Cracked Teacup for every 10 USD (or equivalent) increment you donate to an appropriate non-profit charity/organization. So if you donate $10, you will get 1 Cracked Teacup. If you donate $50, you will get 5 Cracked Teacups. If you donate $15, you will get 1 Cracked Teacup.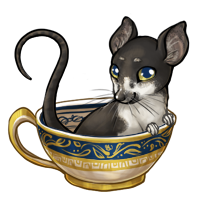 Above is Kei's custom Teacup Mouse, Ciel!

If you're looking for information on HIV/AIDS or suggested places to donate, here are a few resources:
amfAR | UNICEF | UN AIDS | ACET International | AVERT

Any non-profit HIV/AIDS charity or organization is acceptable -- there is no requirement about the organization being local, national, in a particular country, etc. If you have any questions about whether or not the one you're planning on donating to would be acceptable, or any other related inquiries, feel free to PM or email me or Kei (#4690). :3

Thank you, and let's clink our teacups to a cure!

- Eri
Posted by Eri & Dew (#17) on Tue May 20, 2014 10:21pm

---
LGBTQA Event Threads
Site Update
Some LGBTQA Tea Party event threads have been announced!







Pet Submissions
If you were hoping you'd be able to contribute pets to this event, this is your opportunity!

Background Submissions
Have you always wanted to create an official background/site theme and accompanying HA wallpaper for Aywas? Here's your chance! (You'll notice that one of the prizes is a Cracked Teacup; I'll be posting more about what this item is and how to obtain it tomorrow!)





We have also created a Share Your Story thread as a permanent discussion space in honor of the event.

Good luck in the contests, and enjoy the chat thread!

- Eri
Posted by Eri & Dew (#17) on Mon May 19, 2014 10:02pm

---
Birthday Buns
Items



To celebrate their birthdays this week Sevaia (#41580) and Hiyame (#54061) have asked to pop this cute hairstyle into Trash for Treasure to share with everyone!

It will be in stock until 11:59pm May 23rd - so make sure to catch one before it flies away!
Posted by Eveglori (#2775) on Mon May 19, 2014 1:08am

---
Art Gallery
Contests
Art Gallery



The art gallery has been judged!
The theme was Raw Genera* and we received so many beautiful entries featuring your favorite Raw Crystal pets! You guys made this week especially tough! ;~;


Here are our featured winners: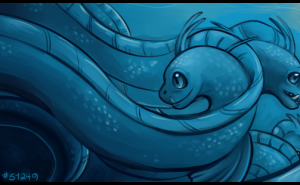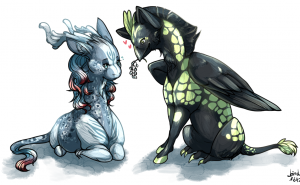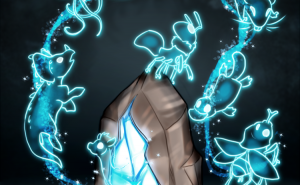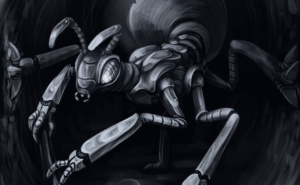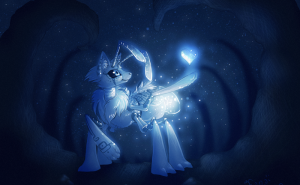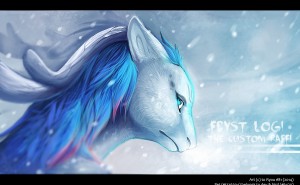 They won:






Congratulations!

The current theme is Tea Parties!
This week, your task is to create something related to Aywas and Tea Parties, but it does not necessarily have to coincide with our current site event. :) Any medium is fine as well.
Official Aywas stock not permitted for this theme.

Good luck!

- Eri
Posted by Eri & Dew (#17) on Sun May 18, 2014 9:46pm

---
LGBTQA Tea Party
Site Update



In honor of the International Day Against Homophobia, Biphobia and Transphobia (May 17th) and HIV Vaccine Awareness Day (May 18th), Kei (#4690) is using a Handheld World to host an LGBTQA Tea Party celebration!

As an initial token of the festivities, you can take home your very own Colorful Companion (the cute critter up there) from the Trash Shop! This is a wearable item for your HA, which you can preview here.






It also seems that beautiful flowers have begun to fall all over the site!
You will find Violets (10 points) and Green Carnations (5 points) randomly floating on site pages. If you encounter one, come to the Garden Tea Party to turn it in for flower points, which will be used in the Seasonal Shop. :3

Our celebration is just beginning, so stay tuned for more details on event goodies and information on how you can contribute to the festivities!

- Eri
Posted by Eri & Dew (#17) on Sat May 17, 2014 11:33pm

---
Raw Pet Week Begins!
Site Update
Raw Pet Week has arrived!
May 17th - May 24th







Antiquity Staves are now on sale in the GP Shop for a limited time only!
They will be available from now until May 24th at 11:59 p.m.





Don't have the funds for one?
Remember to collect raffle crystals this week, as we'll be drawing a winner for a Blue Antiquity Stave on Wednesday!





In addition to the stave sale, the Walooph weekend coloring contest, and some other little giveaways/raffles, we are also opening up two design contests!

Design a Raw - Visual and Design a Raw - Descriptive!
The Visual contest is an opportunity for you to submit concept art for a new raw pet, while the Descriptive contest allows you to submit a text-based concept for one.

We really wanted to open up the raw family to as many people as possible, so hopefully you enjoy the dual design contests! :3 You are free to enter both, and there will be one winner from each contest.
The deadline for entries is May 24th at 11:59 p.m.

Good luck!

And now, for the moment you've been waiting for...







BRING BACK A RETIRED RAW!

That's right--you have the opportunity to turn one of the retired raw pets into either an Ay or Ara genus!

Due to the success and popularity of the poll last year during our debut Raw Pet Week--which ultimately sent the Plio to Ara--we have brought back the voting to send one of our retired pets to a new location. :3

Cast your vote for your favorite retired raw from the options listed below. Once voting is closed and a winner is declared, staff will announce which region the pet will appear in based on where it would fit best.

To vote, simply post a comment that includes the phrase "#PET" where "PET" is the genus you want to see return! (Make sure you spell it correctly!) We must use this voting method since our standard polls are limited to 10 options, and there are more than 10 retired raws to choose from.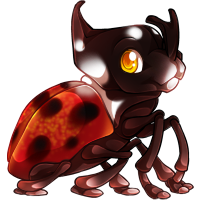 #REET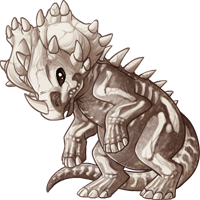 #KERA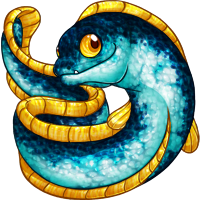 #TORAY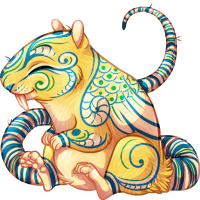 #TAVI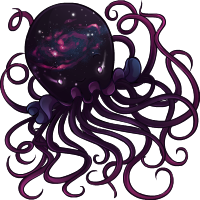 #OZOA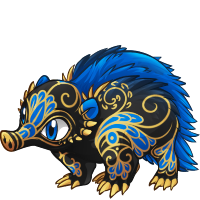 #HEGGAL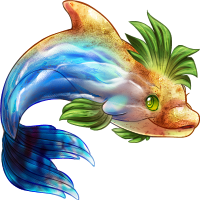 #ELPHIN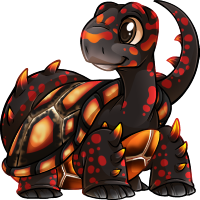 #TORDOKA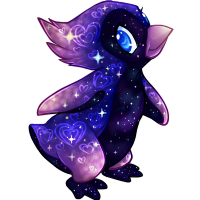 #WELLY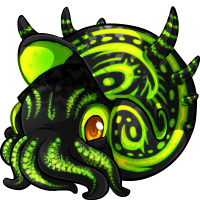 #NAULIT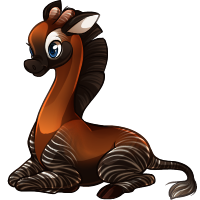 #RAFFI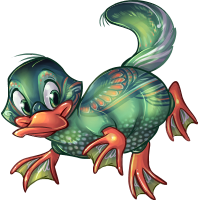 #PUGGLE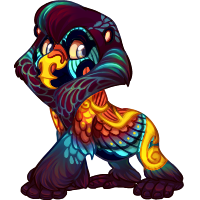 #MONAKU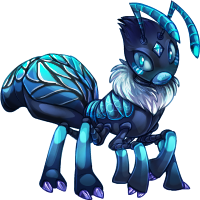 #LASIUS

You may only vote for ONE pet.
Voting will close on May 24th at 11:59 p.m., so you have some time to weigh your options and get your vote in!

Enjoy the festivities! <3

- Eri
Posted by Eri & Dew (#17) on Sat May 17, 2014 1:21pm

---