Recent News
Search Options ►
Tree Voting & Monthly Customs
Events



Starting today, you can now view the trees others have made and vote on them! When you are voting, you will be shown an anonymous tree along with a thumbs up and thumbs down icon. Once you click either icon to cast your vote, you will be moved onto the next tree. After every 50 votes you cast, you will be given a Holiday Cracker! A button has been added to your Aymas Hub for it, as you will be able to vote on the trees every day, even if you went through them all the previous day (which also nets you a Nice Stocking, woohoo)!

Please make sure that you go to your tree's page and click the "Enter Contest" button if you'd like to join the contest!






It's also time to give away four free customs designed during November under the theme of Ugly Sweaters!

To play, you simply choose your favorite from the poll below! This will enter you into a raffle for that particular design. You only get one vote, so choose wisely! If you created one of the pets below, please contact Lacia (#25044) with which prizes you are claiming.

You have until 11:59 PM AST on December 20th to get your votes in! Good luck!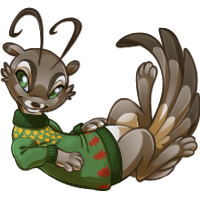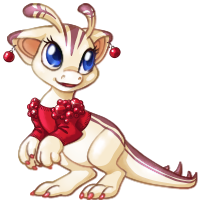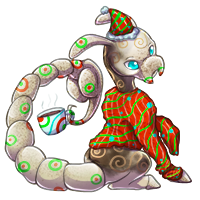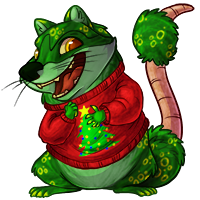 Posted by Aywas Official (#2) on Sun Dec 13, 2020 4:44pm

---
Monthly Customs & Winter Warmer #25
Contests



'· .¸¸.·´'· .¸¸.·´ [[ The w i n n e r s' edition! ]] '· .¸¸.·´'· .¸¸.·´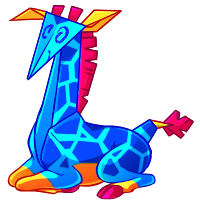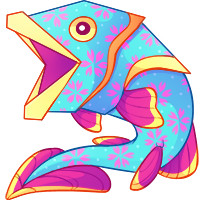 Cereal Killer (#29844) ................................. Caroline (#100)

Congratulations to all of our winners!







As many of you may have noticed, the poll for the Winter Warmer #25 has been extremely close for the first and second polls. With this being the case, staff considered all of the genus from both groups. The winner was the Abyss! We hope that everyone will enjoy the holiday makeover that it will receive!
Posted by Aywas Official (#2) on Thu Dec 10, 2020 5:51pm

---
The Beginning of Aymas
Events



The snow beginning to fall can only mean one thing... The Aymas festivities are now underway! The Aymas Hub will now be available for you to keep tabs on all the different things you can do this holiday season. As a reminder, you can visit the Advent Calendar every day throughout the month for all sorts of goodies and collectables!







For those of you who like to get a bit creative, you can now decorate your very own tree! If you are lacking in items, the Tree Decorations store is open for you to make tree-related purchases. You are not limited to only these items however! As long as you can place it in your Aymas Decoration Trunk from your Inventory, you can use that item to decorate your tree!

This is a contest where users can vote for their favorite trees, so feel free to get creative and put your all into your tree!







In other tree-related news, you can now send gifts to other users through the Holiday Tree! You can send an item or pet, along with GP and BP! You will be able to leave a note as well, but remember, you cannot send anything that would be need to be marked as mature in the forums. Additionally, you cannot send anything that would violate the Terms of Service. If you receive a message with your gift that violates either of these rules, please report it to a member of staff.

At this time, any gifts that you may have sent last year that were not opened by the recipient have been returned to your account!







If you've unlocked Rudi's Workshop, you can send a gift directly to someone without them having to wait until December 25th! It does, however, cost PP or BP to send a gift through Rudi's Workshop, unlike the Holiday Tree which is free.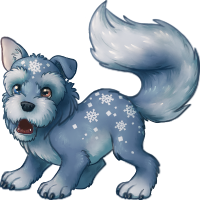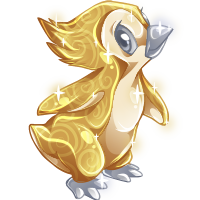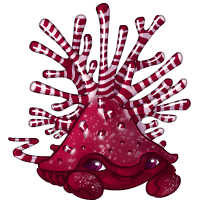 The Holiday Forest is now open with a few new pets for you to collect! There will be more added over the next two weekends as well, so be sure to keep an eye out! As usual, you can also collect the seasonal currency while exploring, which are Icicles. This is not a physical item, but one that will be kept track of by the widget on your side bar. You will be able to use these points to purchase pets and items in the Seasonal Shop once it opens later in the month!






There are also a few new goodies that have been added to the BP Shop and GP Shop! Whether they will be for yourself or others, they are sure to make nice Aymas gifts! These items will remain in stock until the end of the month.
If you notice certain items missing, you may want to check the User Shops! We noticed there was still a lot of leftover items, so at this point we will not be stocking the following:
Holiday-Colored Coal, Holiday Rare Potion, Christmas Cracker, Holiday Cracker, 3 Boxes, and Tiny Giftbox.





Last, but certainly not least, every time you spend a minimum of $10 in the USD Shop this month, you will receive a Wrapped Holiday Gift Package! This item is meant to be sent to a friend to brighten their day!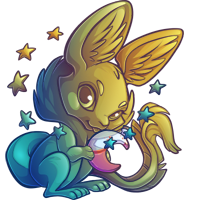 For as long as Aywas has existed there have been rumors of an ethereal muse blessing our artists, the legendary Vulpaxii! We would like to thank Madara (#70796) for discovering them and giving form to the legendary being through the Aywas Breeding Artist contest.
Every site artist who receives a "Breeding Art-age Bag" has a chance to receive the rare Vulpaxii Elixir which will allow you to create a 50% edited Vulpaxii.
Due to the rare nature of these elusive beings, they have very strict breeding rules! They can only be bred with coins that will produce different/new species, and if they are bred with a Radioactive Breeding Coin the resulting babies will not be able to be made breedable if they resemble the Vulpaxii. For the full list of rules please visit the Genus Page.
In the future we may release an item to allow Vulpaxii to breed to other Vulpaxii, but not at this time.

Posted by Lacia (#25044) on Sun Dec 6, 2020 8:21pm

---
PPP Raffle Prizes
Site Update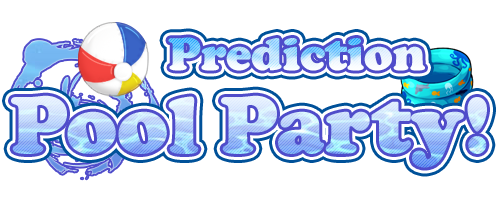 Hello everyone! I am here to announce the raffle prizes from the Prediction Pool Party Event!

Xaoc Elixir - Purgatory #230
75% Exotic or Gilded Neura Egg (PM Kita #3988 with your choice) - Kandria #293, Liv #714, The Cavalry #42995

Platinum Custom Crystal - Dragongirl #36910, Cake #2060, Juke #7625, Kandria #293, Tech #5057, Prancer #6177
Carton of Mystery Eggs - Purgatory #230, Gerry #9132, The Cavalry #42995, Shiya #32813
Half a Breeding Coin - Tech #5057, Gerry #9132, Toby #24557, Mad Hatter #10278, Cake #2060, Chloe-K #45288, Alana #70812, Zeliks #662, Purgatory #230, Kandria #293
Scaled Seed - Fel #37302, Kandria #293
Finn Egg - Kandria #293, Aychemex #50729
Hybrid Elixir - Toby #24557

All the prizes have been sent out, if you believe you should have received a prize but did not please PM Kita #3988 to get that sorted out!
Posted by Kita🦊 (#3988) on Sun Dec 6, 2020 9:27am

---
Welcome to December
Site Update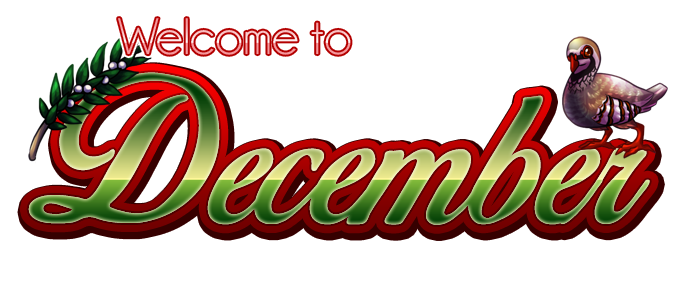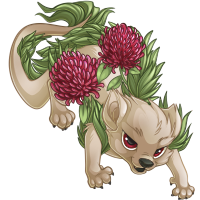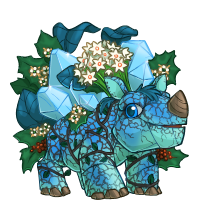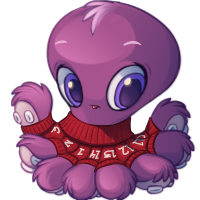 Starting off, we have our GP Shop and BP Shop pets!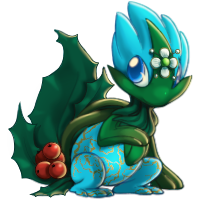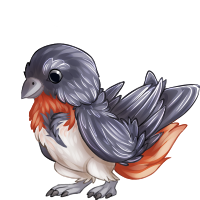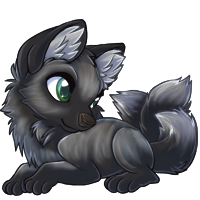 If you colored one of these pets, please contact Lacia (#25044) for your payment!
Make sure to include your PayPal address if you are opting for the USD option.
We will also be collecting pet PSDs directly from the thread, so please make sure you keep the links active for two weeks (at least until mid-December) so we have time to snag 'em!





The Essence of December 2020 will turn your active pet into one random December 2020 pet listed above! The image will be updated once we receive the proper one!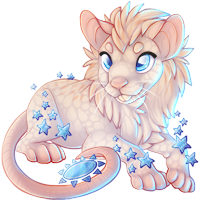 A bright Lunaris friend has squeaked on by to wish those born in December a happy birthday! Despite its name, it doesn't like the smell of champagne and might scurry away should you offer it some.

Don't forget to check out the birthday link to claim your gift from Aywas on your big day! Need to change your birthday? Click here!

If you missed your Lunaris or have further questions regarding them, please contact Chelle (#7310).






This month's Premium Item is the Box o Fauna! Open the door to this wooden critter home to find 1 random fauna!








The new monthly contests have been announced!

January Monthly Shop Pets: Enter
January Monthly Customs - Fluffy Friends: Enter
Good luck with your entries!


This month's Jeweled Custom Crystal pets are by Cake (#2060)!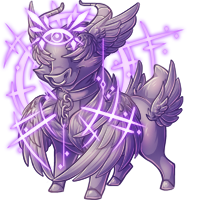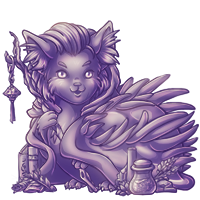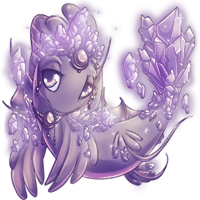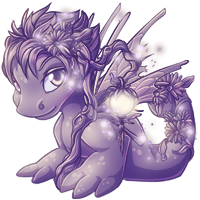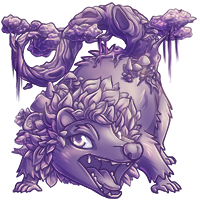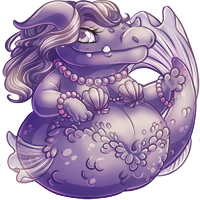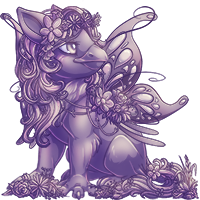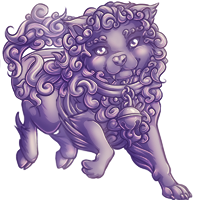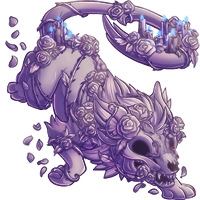 If you want to be a Jeweled Custom Artist, please visit the hiring thread!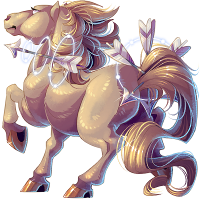 "As the year comes to an end, Sagittarius encourages us to keep an open mind, set reasonable goals for the future, and aim toward them with honorable intentions. Soon, cycles will start anew, and Sagittarius reminds us of the interconnectedness of all things." - Kirawra (#11849)



Congratulations to Archenitesky (#70057) for winning a Bronze Custom Crystal through the November Pet Coloration forum raffle!

If you would like to enter the monthly raffles, you can submit your designs here! Each accepted design is counted as one entry. Remember, you can earn SP and a Restyle Brush!




As previously stated, the Radioactive Breeding Pendant will now cost 75 SP in the SP Shop and will no longer break when used!







Have you given Madam Cactus a visit? Starting today, you can visit the Advent Calendar to nab a goodie every day through the rest of the month! The usual holiday activities will begin over the weekend, so stay tuned!

Posted by Aywas Official (#2) on Tue Dec 1, 2020 7:34pm

---
Madam Cactus wishes a Seasons Greetings
Site Update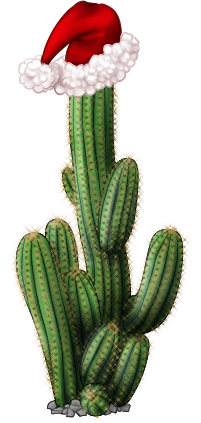 Madam Cactus is beginning to look quite a bit more lively this time of year
Posted by 🐼Kaiyo🐼 (#489) on Mon Nov 30, 2020 7:05pm

---
Adventure Pets & Monthly Customs
Pets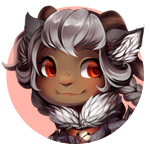 "I was checking out the Itoa in the Castaway Canyon, and I spotted a new Vircyon! Maybe the Black Friday excitement caused some new pets to poke their heads out from their homes."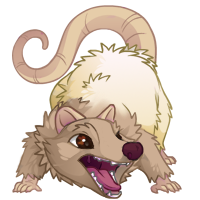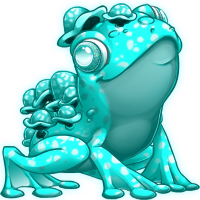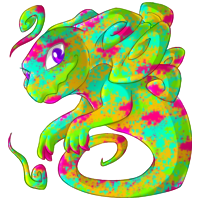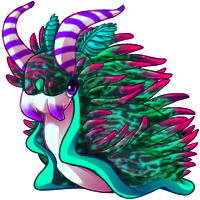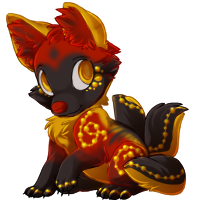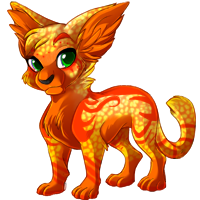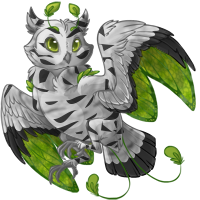 If you want to design some Adventure pets, go and post them in their respective threads here! There's also a chance that the designs accepted from that forum will go into the Exotic Pet Palace! Remember, you can earn SP and a Restyle Brush!

If your design is now released as a site pet please contact Lacia (#25044) for your free copy.



It's time to give away two free customs designed during October under the theme of Origami!

To play, you simply choose your favorite from the poll below! This will enter you into a raffle for that particular design. You only get one vote, so choose wisely! If you created one of the pets below, please contact Lacia (#25044) with which prizes you are claiming.

You have until 11:59 PM AST on December 6th to get your votes in! Good luck!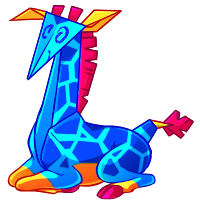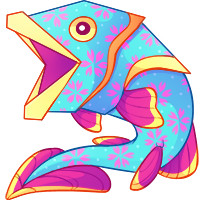 Posted by Lacia (#25044) on Sun Nov 29, 2020 2:12pm

---
Slashbot Presents: Holiday Pet Exchange
Random Silliness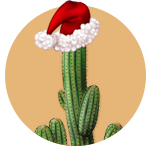 It seems that the Slashbot is nowhere to be found! However, as you look around you realize that there is a note stuck to the spines of Madam Cactus.





If any Meatbags are reading this, I am currently on vacation. It seems one last thing required my attention this year, so I have left this in the hands of my good friend.
Please turn your attention to a very important announcement from a group referring to themselves as 'The Gremlin Crew'.
Slashbot





Brought to you from the crew of Community Auction Day, this Aymas we would like to try a type of mystery pet exchange; add pets to the pot and receive the same amount under the Aymas tree!

There is no minimum skill requirement, anyone of any skill level is encouraged to participate!

Please visit the Holiday Pet Exchange for more details as to how to participate!






There are also Non-Participant Challenges for those who cannot participate in the main exchange, so everyone has a chance to receive a new friend these holidays!

Extra pets submitted to be used in these challenges can earn the submitter some exclusive holiday PSDs by Liv (#714) and Tooki (#42928)!


Posted by Slashbot (#3) on Fri Nov 27, 2020 10:04pm

---
Slashbot Presents: Alternate Itoa
Pets


Hello Fleshlings. Are you doing well? Ever since my discovery of 'mustard' the stafflings have sent me on a culinary adventure to discover something referred to as a 'hotdog'. They suggested that I take a grand tropical vacation over Aymas to look into it... I do hope this doesn't make my parts rust.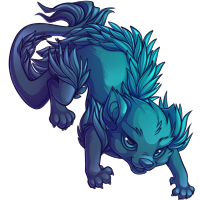 It appears Tyger (#54028) has discovered a new Itoa rummaging around near the Trash for Treasure shop. Maybe it would make a good Aymas (and birthday) present for their friend Madb (#39659)?
The PSD can be found on the Itoa's Genus Page, and can be uploaded with Custom Tokens, just like the regular Itoa!









Additionally, six new colours are now available in Castaway Canyon to celebrate the release of this feisty little critter!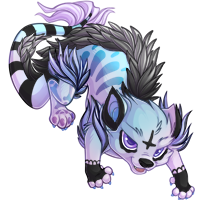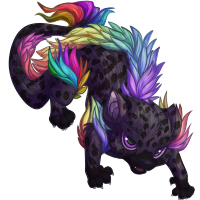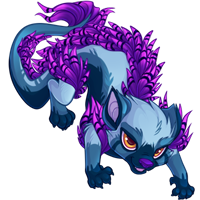 Posted by Slashbot (#3) on Wed Nov 25, 2020 4:08pm

---
GPalooza Raffles
Events





As you may recall from this news post, we had some 1 GP Raffles going for GPalooza! The raffles were drawn and the winners notified! However a rather rude Melo came in and stole the winner list for our News Post. So unfortunately we will not be able to list their names here like we normally do, but we give them a great congratulations anyways!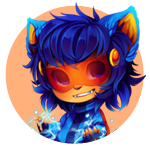 It also appears that Tech has a few leftover GPalooza items still sitting in stock. So if you have some spare GP burning a hole in your pocket, you may want to take a peek at the GP Shop before the stock runs out!
Posted by Hiiro (#755) on Wed Nov 25, 2020 1:49pm

---