Recent News
Search Options ►
Polls, Usernames, and Rule Changes
Site Update


It's a packed one!


Love Potion #9 Genus Poll

This has been quite a close one! "Ay Hybrid M -Z" and the "Rare" option have been dancing around each other almost the entire poll. They drew equal several times, but at the time of writing this the "Rare" option has been 3 votes ahead for most of the day.

As such we are declaring the RARE option to have WON!

That means that staff will choose one of the rare genera listed in the poll and see what we can do to give it a loving makeover!

It also means that closer to October we'll be putting up a poll for you to decide which Hybrid category you'd like us to choose from to make something spook-tacular - so keep your eyes peeled.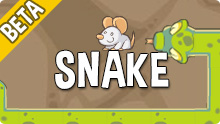 Snake is now live on the Games Page!

The thread in Glitches has been opened for you to post there if you run into any issues.
I will tell you that on desktop and mobile it takes a few goes to settle in - so if you're finding it hard we've done our job right ;)

Enjoy!




We're heading into serious territory now, so please read this carefully.

Usernames
Staff have noticed a trend for users to name themselves as "Away" or "Hiatus" or some variance on the theme. Overall we don't have an issue with this, but it does often cause problems with identifying people - notably if you have DNCs to consider - when the username and profile gives no indication as to who you are.
This used to be a rule a long while ago, and it seems to have fallen to the wayside, but we are re-instituting it:
Users - solo or in a multi-user lair - must use the "User Name" field to list the occupants of the account, using a name (or handle) that each person answers to. If there are too many users on the account to list them fully then a group name is acceptable as long as each person is listed clearly on the profile. Additionally, if you or another user on the account are on Hiatus and wish to display that in the name, you may do so as long as it is clearly listed on the profile the username/handle of the person who is on hiatus.
We would also like to respectfully ask that those who are still active but have a name stating they are not to please consider changing their name back to their username/handle for the aforementioned identification reasons. If you or your lair partner/s are logging in at least once a week, we would consider you active users.
Quitting if you are in a multi-user account
If a user in a multi-user account is quitting we now require that the user post in the
account move records
thread stating that they are quitting and what is to become of the assets they leave behind. Only after this can the user's name be removed from the username and profile. Please be aware that by quitting and not moving into a different lair previous to this, you are forfeiting all your assets and will be required to re-apply to be allowed on site again.
This is all noted permanently in the
User Names
and
Account Sharing and Lair Partners
KB articles.
If you haven't seen it already, please read the news post below to read about some exciting updates regarding the Flash games!
Posted by Eve (#2775) on Sun Jan 12, 2020 5:48pm

---
BIG GAMES UPDATE
Site Update
As many will know, Flash is coming to an end and will, within the next year, not be supported by browsers. This of course meant an untimely death for our Snake, Grave Robber, and Sky Blocks if we didn't act - so we acted!

Now coded in HTML5, and given a bit of a facelift, we are proud to set out the new games in Beta testing mode!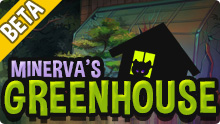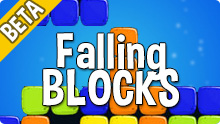 What does Beta testing mode mean?
It means we need to really put the games to the test. They've passed muster with staff, but now they need to hold up to you lovely people. Putting it into Beta for the whole site to access means we're going to get more data, more feedback, and therefore have more information to alter, change, or fix anything that may come up.


What are the changes?

Grave Robber
- Has been renamed Minerva's Greenhouse (also commonly referred to as 'Garden Robber').
- Expanded the grid from 6x6 to 7x7.
- New items to match the new theme.
- Optional music and sound effects.


Sky Blocks
- Has been renamed to Falling Blocks
- Scoring update: You now earn more score clearing multiple lines at a time, rather than the static 25 points each line.
- Added a preview state to all falling pieces. This should allow for quicker more accurate game play.
- Added ability to slam pieces for quicker game play


Snake (on hold, but will be released by the end of the weekend)
- Larger playing field.
- Game now has only 1 difficulty level.
- Removed bird/bonus points.


General System Changes
- Scores will auto submit to the server. You no longer have to choose if you want to submit your score or not.
- BP will now be awarded for all games played up to a maximum payout of 120,000 BP for normal Users, and 200,000 for Premium Users. This amount is calculated across all 3 games. (Previously Users could submit 3 scores per game, and Premium Users 6 scores per game).
- All scores from all completed games will be submitted to the server - so if you've maxed out your BP gains and then reach your best score, that score will still be counted.
- All three games work on mobile.
These games will be up for Beta testing over the next month, at which point we'll look at the data to see if anything needs to be changed, and all things going well they will permanently replace the Flash versions next month.
If you run into any issues please submit them to the correct thread in the
Glitches and Issues
forum, with as much information about the device you were using to play and what happened as possible to give us the best chances as fixing it.
Posted by *Yasu (#3410) on Fri Jan 10, 2020 3:35pm

---
Exotic Pet Palace Stock & More
Pets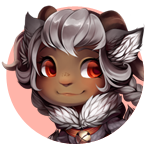 "As some of you may have noticed, my Exotic Pet Palace has received a new stock of pets! They're eager and awaiting new loving owners!"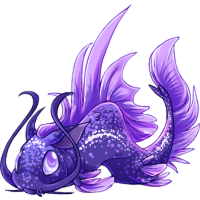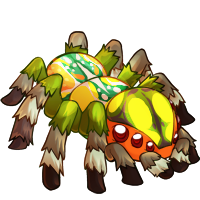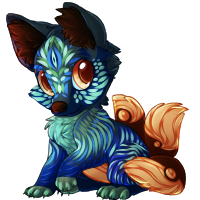 In case you weren't aware, the Exotic Pet Palace is on a stock rotation schedule with the stock changing every 3 months. After the 3 months, the pets currently in stock will be permanently retired and a new stock will replace them. So get them while you can!

If you want to have the chance of getting a design of yours into the pet shop, go ahead and submit them to the Pet Coloration Submissions forum. Most of the submitted designs will be put into Adventure, but some random designs will be kept to go into the pet shop!

If your design is now in the pet shop please contact Lacia (#25044) for your free copy. That's right, if your design is accepted and put in the shop you get a free copy. That could save you a good amount of BP!
Additionally, here is a reminder from Juke (#7625):



Hey guys!
Just wanted to give you a quick reminder that breedings are not commissions! Prompts for Painted add-ons and small requests are fine (i.e. "No spiders," "no gore," etc) but please do not use the breeding notes to detail exactly what you want, either with the art or with the PSD.
If you want something specific we strongly recommend commissioning someone.





On a lighter note, please make sure that if you have a PBC breeding in the queue that you've got active artists selected! We've made several changes to the team so be sure to double check your selections! We're constantly hiring more so it's good to make a habit of checking anyway. :]
Posted by Lacia (#25044) on Wed Jan 8, 2020 2:49pm

---
Welcome to January v2!
Site Update



As previously stated during the Halloween festivities last year, there was a new plan in the works for deciding what genus will be chosen for the event line art in celebration of 2020, such as Winter Warmer #25 and Halloween Concoction #13. Instead of multiple genus getting a line art for seasonal event potions, there will only be one, which means that there will be three new line art total, this year, from the holidays that most of you know as Valentine's Day, Halloween, and Aymas. However, which genus it is will be influenced by the votes of the community, and they will be from genus that are not usually chosen!





Of the final three genus, two will be hybrids, and one will be a rare. We will set up a poll, and as there are many hybrids, they will be split up a bit, so be sure to check the Genus Guide if you aren't quite sure which one to vote for at first! While the community will be helping in narrowing down the genus pool that staff will choose from, this does not mean that the community will choose the final genus.

To make it a little easier to see where your favorite genus falls, Hamner (#13) has made this nifty little chart!





Keep in mind, if as a community you choose the Rare to be made for the Love Potion #9, the rares will not be available for the Halloween Concoction #13 or Winter Warmer #25.


This month's Jeweled Custom Crystal pets are by NINE(#13049)!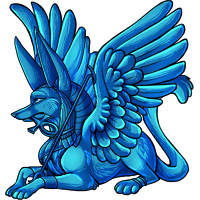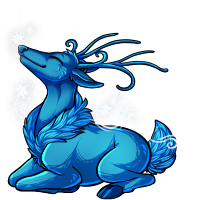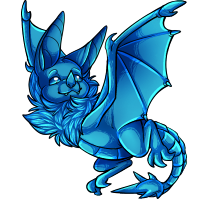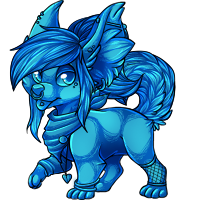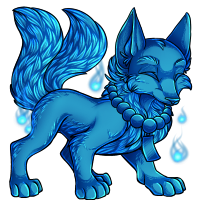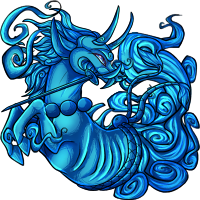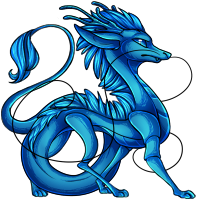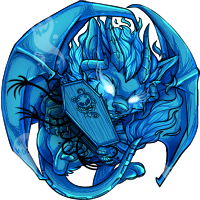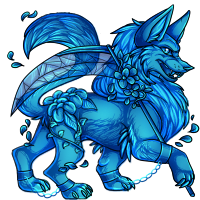 If you want to be a Jeweled Custom Artist, come visit the a Hiring Thread!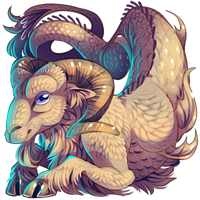 "Wishing everyone a Happy New Year and welcome to 2020!" - KiRAWRa (#11849)!
Ay Hybrid A - L
Ay Hybrid M -Z
Ara Hybrid A - K
Ara Hybrid L - Z
Token Hybrid
Rare (Vion, Lunaris, Flux, Quil, selkie, Ornaga, Cirrus, Finn, Vespa, Spino, Idolia)
Posted by Juke (#7625) on Sun Jan 5, 2020 1:57pm

---
Tree Contest Winners
Contests





As the Tree Contest has come to a close, it's time to announce the winners! You can click on their username to view the full version of their tree! This year, they are as follows:

First Place
EMARSHE (#11759)



You will get your choice of a Scaled Seedling or Vion Planter!
Please PM Lacia (#25044) to specify which you'd like for your prize!

Second Place
Holly (#5121)



You will receive a Bottled Starlight!

Third Place
Faery (#2113)



You will receive a Platinum Breeding Coin!
Posted by Lacia (#25044) on Sun Jan 5, 2020 1:14pm

---
Welcome to January, Part 1
Site Update



First up, here are the lovely pets that are available in the GP Shop and BP Shop! Remember, you will only have until the end of the month to purchase them!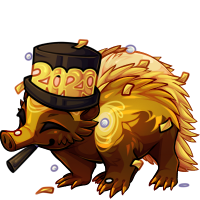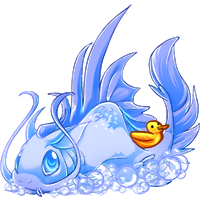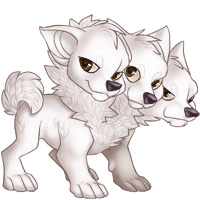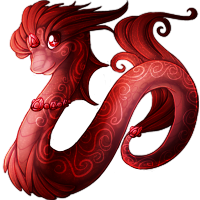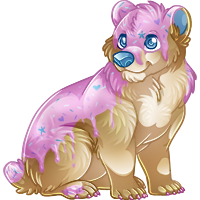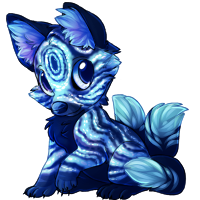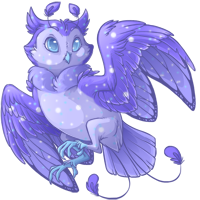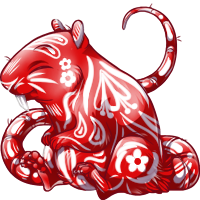 If you colored one of these pets, please contact Lacia (#25044) for your payment!
Make sure to include your PayPal address if you are opting for the USD option.
We will also be collecting pet PSDs directly from the thread, so please make sure you keep the links active for two weeks (at least until mid-January) so we have time to snag 'em!





The Essence of January 2020 will turn your active pet into one random January 2020 pet listed above! The placeholder image will be replaced with the correct image as soon as possible!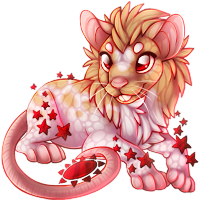 In celebration of the year of the rat, a new Lunaris friend has squeaked on by to wish those born in January a happy birthday! You should make sure to share any fancy cheeses you may get with it.

Don't forget to check out the birthday link to claim your gift from Aywas on your big day! Need to change your birthday? Click here!

If you missed your Lunaris or have further questions regarding them, please contact Chelle (#7310).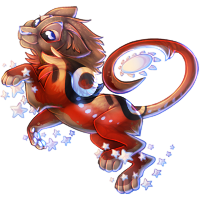 Additionally, a mysterious Lunaris has been spotted around Naoki's SP Shop! Perhaps he will part with it for some of those shiny silver paws...






This month's Premium Item is the Fancy Winter Custom Crystal! This seasonal custom crystal will allow you to edit the lovely snowball-rolling Heggal, and any additional lines that will be added to this item in the future, up to 50%!








The new monthly contests have been announced!

February Monthly Shop Pets: Enter
February Monthly Customs - Dogs: Enter
Good luck with your entries!







The Rock Custom Crystal and Jeweled pets will be revealed in part two of Welcome to January over the weekend!





As a reminder, while the Holiday Forest is now closed, the Seasonal Shop and Tree Contest are still ongoing until 11:59 PM AST on January 4th.









It's a new year and love is already in the air! The submissions threads for the Winterheart Gala have opened!
What is the Winterheart Gala? It is the new name for our Valentine's Day festivities! You will be seeing this happen with a few of our events as we aim to slowly weave more lore into site events and activities.

Winterheart Gala Pet Submissions: Enter
Winterheart Gala Item Submissions: Enter
Winterheart Gala HA Submissions: Enter

That's not all...








You can now acquire Contributor Status through creating items for events! As with applying to receive it through pet submissions, you will need to list and link to the submission post of each article of clothing or item you have made. Please visit the Contributor Status Requests 2.0 thread, located under the Admin Hub in the forums, for more details.

Wait, no, don't go just yet...





The Newbie Tutorial has been moved to, and expanded upon in, the Knowledge Base as the New User Guide! We hope that it will serve as a good overview for all new users while we work on more detailed guides for specific areas of the site.

Okay, now you may go! You might want to run in case I think of anything else to say, though!
Posted by Lacia (#25044) on Wed Jan 1, 2020 6:37pm

---
Exotic Pet Palace Warning
Pets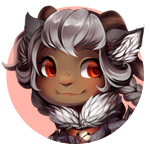 "Hello everyone! I wanted to give you a bit of a heads up that I'll be changing the stock in my shop come January 8th! So if you want to own any of these pretty pets I currently am selling in the Exotic Pet Palace, you should buy them before January 8th. On January 8th, they will be permanently retired and new pets will take their place."
Posted by Lacia (#25044) on Tue Dec 31, 2019 2:55pm

---
Get Your Coins and Breedin' Scootin'
Events
Yeehaw, time to scribblefy the New Year! To start off 2020, we have a set of tasty perks from now, December 30th 2019, to January 5th 2020!







This mini event will run for seven days so that everyone has a chance to grab a coin and join in the fun! Perks will apply to both Scribble Breeding Coins and Smudged Scribble Breeding Coins!





December 30th: Mystery Marking Day! All breedings submitted this day will be drawn based off the parents, but all markings and colors will be artist's choice!





December 31st: Random Parent Day! All breedings will roll a random site pet as the third parent. The third parent will influence the lines, markings, and colors on the babies.





January 1st: Elemental Day! All breedings submitted on this day will have one of the powers of nature! The element chosen will be artist's choice, and both babies will have identical lineart. Examples of elemental additions include, but are not limited to: floating fireballs, flames on the body, swirling water, lightning bolts, swirling leaves, vines or other plants on the body, icicles, snowflakes, volcano protrusions, and rocks.





January 2nd: Rowan's Roulette Day! All breedings will act as if they have a Rowan's Magic Hat attached! This will have a random compatible thematic addon put onto the breeding.






January 3rd: Accessory Day: Witches and Cowboys! Babies will either have a touch of magic, or the spirit of yeehaw! Each breeding will randomly roll between the two themes and have an accessory added to the babies. Both babies will have identical lineart. Accessories that fit the two themes include, but are not limited to: cowboy hats, lassos, chaps, boots, neckerchiefs, sheriff stars, witch hats, cauldrons, broomsticks, wands/magic staffs, and spellbooks.





January 4th: Bonus Baby Day! All breedings will have an extra unbreedable baby, with markings based off the parents but colors used will be artist's choice.





January 5th: Last Chance Day! A high chance to roll one of the above perks at random, and a small chance of no bonus at all.


To qualify for these perks, you must include the day's bonus in the breeding notes. Also, all breedings must be done by a site artist, predicts will not be eligible for bonuses.

Something to be mindful of: breedings are not commissions! Any breeding found to have breeding notes that are commission-specific will be cancelled and refunded.
Posted by Juke (#7625) on Mon Dec 30, 2019 12:43am

---
Oops
Site Update


Apparently our Support email is having some difficulties.

Please remember that if you're having a problem on site, and are logging in and able to send a PM, to please contact a member of staff - our accounts are all linked on the Staff page.

Those unable to do so should be able to access the "Contact Us" page and get a message to us that way.

If by some unfortunate happenstance you can't make that work either... then I beg patience and forgiveness as we contact the various entities which have control of this.

We'll make another news post when the problem has been resolved.
Posted by Eve (#2775) on Sat Dec 28, 2019 6:50pm

---
Somethin' Wicked This Way Rides
Site Update


Something's stirring... It may be a good idea to start stocking up on Scribble Breeding Coins...

Pssst, I've had a Scribble Artist Application made! For more information, check this thread! And be sure to check the newspost below for some fun Aymas information!
Posted by Juke (#7625) on Sat Dec 28, 2019 4:25pm

---