Recent News
Search Options ►
White Rions? In MY Aywas?
Pets
It's more likely than you think.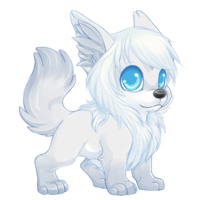 Name a famous lion. It can be a real life one, a cartoon one, etc. But only ONE person can win with a name and it's whoever posts it the fastest - so look before you post! One try per person! Only five people will win a White Rion, and the person who posts the lion name in my head will win....


A White Rion with ID 400!

That's right, I be searching those empty IDs to find teh sexy.


1.Simba - Daph (#1073)

2.Kimba - Lauren (#27)

3.Mufasa - Micchi (#110)

4.Aslan - BJ (#19)

5.Christian - Feather (#326)



Erik (#162) correctly guessed Tombi (look up white lions...it's a famous one!) and is the winner of id 400.


Sorry, made a counting error earlier :X
Posted by Jack (#1) on Fri Nov 13, 2009 9:52pm

---
Hiring Think-Tank members
Pets
Want to have a hand in the way Aywas V2 develops? I'm currently hiring about 3-5 creative members to form a think tank to help me dream up new features for the new site.


You must have both MSN and Skype to apply. Our purpose is to develop features for the eight regions of Aywas - desert, mountains, fields, etc. Each of these regions will have a city (that needs its own unique features) along with other outside-of-the-city features. If you're familiar with Pokemon you'll know what I mean.


The Think-Tank members will be paid 5 GP each at the end of each session, in which there will be eight, one for each region. The sessions will be about half an hour to an hour long. So in total you'll be making 40 GP.


If you'd like to apply for this job, send an e-mail to [email protected] with a feature idea or two for one of the Aywas regions to help us get a feel for how creative you are :)
Posted by Jack (#1) on Fri Nov 13, 2009 3:43pm

---
Fundraiser
Pets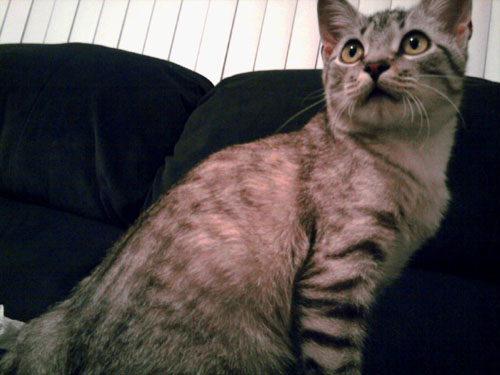 This kitty needs your help.


If you haven't read Springdragon's thread yet, his roommate slammed his kitty's tail into a door. Long story short, this cat is going to die unless they can afford the $600 vet bill to get the cat surgery.



Aywas is going to try and fundraise as much money as we can to help save this cat's life. To do this we are selling 12 Quetzals colored in the cat's colors (called Bane Quetzals, respectively, as the cat's name is Bane) for $50 each.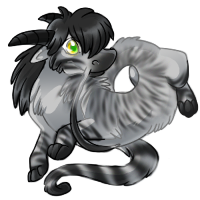 12/12 Quetzals have been reserved so far.


Because these Quetzals are going to be customs, they will not be obtainable in any other way but helping save this cat's life.



There will only be a maximum of 12 of these on the site. Ever. If you want to reserve a Bane Quetzal and help the kitty get the surgery, message me regarding the $50 donation.


If you'd like to donate money directly to Springdragon to help with the cost of the surgery, contact him directly. Click here to message Springdragon directly.


For every direct donation you send to Springdragon, you will get the equivalent in GP and a special Bane kitty item if the donation is $5 or over. (you get this item if you reserve a quetzal too)






Okay, according to my records the Quetzals have sold out. But you're welcome to donate for the kitty item to Springdragon to cover the morphine costs or any other costs associated with the kitty getting better.
Posted by Jack (#1) on Fri Nov 13, 2009 3:23am

---
Winrawrs!
Pets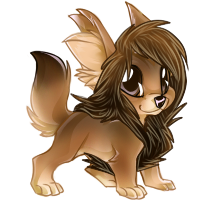 That was a very fun and interesting contest indeed! So here I present to you our winners. If you are one of the winners please post the gender in which you would like your prize to be.



In no specific order...



Tennis (#53)
A lion cannot roar until it is 2 years old. So Simba was a LIE, because he roared when he wasn't 2 years old.



Kristina (#295)
Cheetahs makes facial expressions by using the bold black lines around its muzzle to signal its mood.



AirDragon (#109)
In some lions, the tuft of their tail conceals a hard "spine" or "spur", approximately 5 mm long, formed of the final sections of tail bone fused together.



Rein (#284)
Cats can make over 100 vocal sounds, while dogs can only make 10.



Grayfire (#621)
Males with darker manes attract more females, but they have a lower sperm count than males with lighter manes because
the males with lighter manes attract less heat. So the females go for the darker males but their breeding rate will suffer. (I know a few people posted this, but this is the full fact.)



Alexina (#352)
"Cats can either roar or purr but they can't do both. The four main big cats – the lion, tiger, leopard and jaguar – have specially adapted larynxes which enable them to roar (but they cannot purr); the lion has the longest larynx, which means it can produce the loudest roar. Cats that can't roar are always able to purr. (Again, a few people posted, but this is a full fact.)



UmiMizuAi (#514)
All tigers have a similar marking on their forehead ,which resembles the Chinese symbol Wang, meaning King. They are royal alright.



Ehen (#1007)
A lion's muzzle is like a fingerprint - no two lions share the same pattern of whiskers. c:



Nikki (#1066)
The tendons in a tiger's leg are very strong. So strong in fact that a tiger was shot and killed, but it remained standing; that's proof of the strength of those tendons!



Airr + Nini (#404)
Pregnant lions still go on the hunt. In order to protect the babies, each developing lion cub in the womb is surrounded by a hammock-like "cushion", which absorbs impact from the mama's leaping around and wrestling with giant prey, like wildebeest. :3



-Sai (#133)
There are over 40 different names for a cougar, including things like Catamount, Mountain Lion and Mountain Screamer;
the cougar holds a Guinness World Record for this.



Hannah Kerela (#761)
Wanna know why Simba had a harem? In a pride, most male cubs are driven out as they mature to prevent inbreeding, and form prides of their own with other males. However, most prides do have more than one male - generally up to four.



So congrats!


Posted by Jane & Snow (#19) on Wed Nov 11, 2009 12:41am

---
Artist Event!
Pets
jocarra.deviantart.com





Jocarra is lending a paw with some awesome tag-like realistic animal art! As always, if you'd like to collect your free invisible ticket, post here! This will end at 11:59 November 11 and the winner will be contacted to provide character references to Jocarra.


Cheers!
Posted by Jack (#1) on Tue Nov 10, 2009 8:47pm

---
African Maned Lion Melo
Pets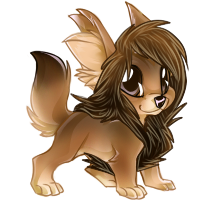 Beeejaay is retarded and is making you all repost your entries. Don't worry, I ate her for the mistake. :] I'll regurgitate her later.


Rawr :3 Say hello to our newest addition, the Maned African Lion Melo!



In order to welcome him with open paws, hands, um whatever... lets have a contest!



Post 1 super awesome cool fun amazing entertaining odd fact about any big cat. You may only submit 1 fact. Don't post anything made up, or you'll be eaten. We will then choose the top 12 facts for display and will reward the winners with their very own Maned African Lion Melo!



Contest will end at midnight tonight, Aywas time. Good luck!
Posted by Jane & Snow (#19) on Tue Nov 10, 2009 8:42pm

---
Work for Aywas!
Pets
*cue music*

Are you bored and want something to do

And wanna buy that sexy laptop too

Come work for Aywas, our staff is swell

We kick butt and give 'em hell!


*crickets


Are you a talented artist, and have too much time on your hands? :D Aywas is hiring artists for the following areas: item art ($2-$4 per item depending on quality), game graphics (negotiable), and content graphics.


Feel free to send your resume to [email protected] with your display name and ID number, examples of your art, and your age. Note that Aywas only makes payments through paypal.


Cheers!
Posted by Jack (#1) on Mon Nov 9, 2009 3:25pm

---
As promised...
Pets
Premium members are the first to test out Aywas V2's Forums! Hope you enjoy them! Be sure to get active on V2's forums so we can test them appropriately :)



GO TO THEM!
Posted by Jack (#1) on Sat Nov 7, 2009 11:02pm

---
New cooking items
Pets
Looks like Chaos has expanded what kind of tools he wants you working with!









As with most cooking items, Frying Pan and Strainer stock in Thantos's Random Shop, and Seasoning stocks in Zave's shop.
Posted by Jack (#1) on Sat Nov 7, 2009 12:29am

---
1000 Users!
Pets
Looks like we hit 1000 users sometime this morning :)


To celebrate I tossed a Random Egg at everyone who logged in within the last three days (because I'm mean).


Fry it on your newly bought stove or something.
Posted by Jack (#1) on Thu Nov 5, 2009 12:04pm

---