Recent News
Search Options ►
Scavenger Hunt
Pets



These little things have started showing up around the site. If you find one, post here where you found it - and if you're the first person to post that location, you win a prize!
Posted by Jack (#1) on Sun Dec 20, 2009 1:16pm

---
Seasonal Shop is open
Pets
Time for festivities near... don't forget that on the 25th, we'll be doing the raffle for the high ticket items! Are you getting your tickets???


ZOMG CHRISTMAS PARTY!





Click it to see a full view! It was made by EiffelArt.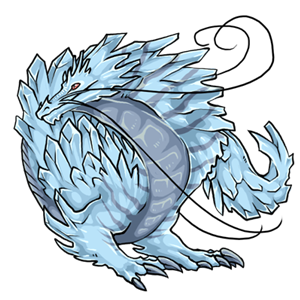 I really want a jacket :(


Visit the Seasonal Shop to spend your Candy Canes!







Weird, all the Fresh and Dead Leaves froze over....
Posted by Jack (#1) on Sat Dec 19, 2009 1:23am

---
Additional Rules to Customs
Pets
We're continuing to get customs completely figured out so that we can compromise between allowing you to customize your pet but still keeping the edits to what we believe is appropriate. Keep in mind that originally, pets weren't even supposed to have edits. They were originally going to be recolors only. That being said, two new rules were added to the Custom Rules and Guidelines.

The first addition being the banning of items to all crystals except silver. You'll see a new rule of "Other edits that are allowed are the addition of accessories only." onto the end of each crystal description except for in the case of silver where it says "Other edits that are allowed are the addition of accessories and items."

The following two questions where then added to the thread...


So what's the difference between an accessory and an item?
Accessories are anything that the pet wears. Such as jewelry, clothing, etc. Items are things that are either next to the pet, like a toy or drink, or something that the pet is holding.



Can I give my pet a background?
No you may not give your pet a custom background via a crystal. Backgrounds will be coded later on, and there will be an option to purchase a "Custom Background".



Again, as always, please make sure you've read all of the rules before submitting a custom.
Posted by Jane & Snow (#19) on Fri Dec 18, 2009 11:38pm

---
Need some input
Pets
Do you want...






LINEART 1


or





LINEART 2?



Posted by Jack (#1) on Fri Dec 18, 2009 1:50am

---
Custom Commissioned Art Policy Change
Pets
We are stating a new policy for artists who take commissions for customs with lineart changes:


You are required to disclose to the buyer before payment has been decided and work has begun whether you plan on using the buyer's commissioned lineart edits for further commission or resale work.


In other words, if you plan on re-coloring the lineart-edited custom you made for another person and selling it to someone else, your original buyer must be fully aware of this before negotiating the custom and creating it.

It is unfair to buyers to use their paid custom lineart, which is usually a character of theirs, without their knowledge or permission.
Posted by Jack (#1) on Thu Dec 17, 2009 12:39am

---
Chiro Redraw
Pets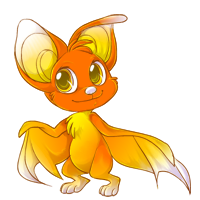 What's up? The sky? Orly.



Here's another one!
Posted by Jack (#1) on Thu Dec 17, 2009 12:04am

---
Vyne Redraw
Pets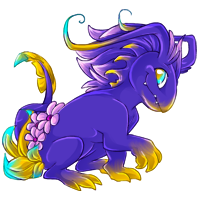 Hey, what's up?




I'm excited to announce that our original pet artist redrew our Vyne!! Now it matches the other pets ... wooooo! :)


Obviously, this is going to require some recolors. We have set up a thread where you can submit recolors of the vynes on the new lineart. If your recolor is high quality and accepted by BJ, you'll not only receive a copy of the vyne but 2 GP to go along with it.


Also, the vyne at the top is the Gold Tipped Lotus Vyne. Ten of these will be released on the site - post your favorite thing about the new vyne to try for one of these Gold Tipped Lotuses!
Posted by Jack (#1) on Wed Dec 16, 2009 10:59pm

---
Pet Suggestions wanted
Pets
We are taking pet suggestions for new species, or hybrid suggestions. If your idea is implemented you will get a free custom of your pet suggestion.


Suggestions thread is here
Posted by Jack (#1) on Tue Dec 15, 2009 11:58pm

---
Donation
Pets
Aywas donated $250.00 to the Humane Society to protect not only America's most beloved companion animalsódogs and catsóbut also other pets, wildlife, farm animals, and animals in research.
Posted by Jack (#1) on Tue Dec 15, 2009 8:56pm

---
Holiday custom contest
Pets
Want to make a custom? Can't afford the crystal?

Submit your custom design to the holiday custom contest for a chance to win it. Top three designs will be turned into customs free of charge for their owners.


GOLD and below only - no silver crystal customs! Any theme is acceptable.


Enter your dream custom here

Ends: Dec 20
Posted by Jack (#1) on Mon Dec 14, 2009 10:36pm

---