Recent News
Search Options ►
Pet Shenanigans
Pets
You know the drill! Tell me your vote.





Aurora Fireworks by Faust





Midnight Fireworks by Faust





Sparkler by Skitty





Crystal New Year by Magnus Vale





New Years Tiger by Magnus Vale





Two Seasons by Zero



I'll leave this poll open for a day or so, so get your Winter Morning Melo soon!
Btw....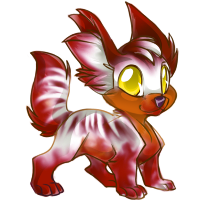 Goodbye, Bloody Alpha!!!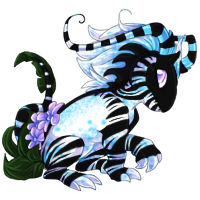 Helloooooo, Striped Beta!!!
Posted by Jack (#1) on Fri Jan 1, 2010 4:09am

---
Premium Item Jan 2010
Pets
Silver Seeds






You'll love this when the gardening feature comes out soon!
Posted by Jack (#1) on Fri Jan 1, 2010 3:43am

---
Happy New Year
Pets



Happy NearNew Year!

(you'll have to excuse me, I've been drinking)
Posted by Jack (#1) on Fri Jan 1, 2010 12:16am

---
Officially in Beta!
Pets
Congratulations - we survived our move to BETA! Hurraaahhh! I have a thread set up in the Bugs Forum titled "V2 Full Release Bugs" if you find any glitches or problems in beta.


Aside from that, Forever Upgrades will be leaving the shop at midnight, January 7th. This gives you a week to scrounge up that extra GP!


As soon as we're done fixing up V2 and ensuring it's bug free we're going to be working on three new major features :)
Posted by Jack (#1) on Thu Dec 31, 2009 12:39pm

---
Seasonal Shop
Pets
Fine, you can have it for six more hours. But it's closing at midnight :|

By the way, the IOUs have been removed because there are waaaay more than I expected in the economy now O_O
Posted by Jack (#1) on Mon Dec 28, 2009 5:41pm

---
Dec Premium Reset
Pets



This item is being reset into the Premium Monthly Item feature because the first one didn't have a 24-hour no-break period and it died rather fast last time.
Posted by Jack (#1) on Mon Dec 28, 2009 2:19pm

---
6 Explore items now work in V2
Pets
The following items are now available in v2's explore system:




Vial of Sleepiness

Automatically catches a pet you have defeated in battle. Can be used 2 times.
Clam Lantern

Use this item and a Rare pet (r3) will automatically initiate battle with your pet.
Bottled Aurora

Use this item and a Super Rare pet (r4) will automatically initiate battle with your pet.
Gold Star Charm

The pet who has this will find twice as many BP at a time while exploring. 3% chance of breaking, you get a 24-hour break-free period. Because of this period, once equipped it cannot be removed. So, use it wisely.
Clover Stone

Attracts more Rare and Super Rare colors (r3 and r4, respectively). Has the same break policy as the Gold Star Charm. I repeat, use these items wisely.
Leaf Harmonica
*New Function*

Helps you find pet colors that you do not already own.
Great for pet collectors. This
is
Aywas, after all.
(Note: only works if you do not own every single pet at that location's randomly selected rarity. Use with a Clover Stone for maximum potency.)
Unlike the previous two items, this item has a 10% chance of breaking (like on V1), along with the 24-hour break-free period. Remember, you cannot remove these items from your pet, so use them wisely!
(Think you can handle that? I sure hope so, for all our sakes.)
To use these items, you must go to your Inventory, click on the item, and select Use. The item will disappear and reappear when you go to V2's Explore at the bottom.
(Note: If you have one of these equipped to a pet on V1, you should unequip it and do what I just said. But remember, Use wisely, since there is no "Un-Using" for items on Aywas.)
(Oh and for those who are wondering, battle items are currently being worked on. Thanks for your patience. :)
Posted by Aywas Official (#2) on Mon Dec 28, 2009 4:46am

---
Stupidity alert
Pets
It appears that someone has been picking up MSN (and possibly AIM) names from Aywas and sending people messages stating that they are going to be banned from Aywas for breaking the TOS.


Aywas Admins only use official Aywas messaging to send messages. If you get any like that, ignore the messages and PM me any information regarding who sent it.
Posted by Jack (#1) on Sat Dec 26, 2009 5:21pm

---
Explore - Testing
Pets
Testing for explore is now open to all users.

Click here to test v2 Explore!

As always, let us know if you find anything...strange.
Posted by Jack (#1) on Sat Dec 26, 2009 2:55am

---
Bags of Awesome
Pets
All present items now are open-able :3

Hope you like what they give!
Posted by Jack (#1) on Fri Dec 25, 2009 6:44pm

---