Recent News
Search Options ►
Raffle #2 has ended!
Pets
Raffle #2 is OVER!
Congrats to the winner T.w.i.s.t.e.d. (#1024) who won a(n) Breeding Coin!



They bought 50 ticket(s), spending a total of 50000 BP.

Congrats!!
Posted by Jack (#1) on Sun Dec 6, 2009 9:15pm

---
Moderators and Pet Coloration Artists
Pets
Another step towards the release of v2 is to expand our team as we transform the game and continue to gain more members. We're currently looking for more Moderators and Pet Coloration Artists.



Moderators will be responsible for patrolling the forums, answering user questions, and other tasks assigned.



Pet Coloration Artists will be assigned to color species according to user requests and/or redo user submitted recolors. May also be given a list of themes for certain species by administration.



If you think either of these jobs are for you, please fill out one of the applications and send your responses to [email protected]



Those interested in being a Moderator can find their questionnaire here.

This is not a paid position.


Others interested in becoming a Pet Coloration Artist should send examples of 1 of each species naturally colored (does not apply to phantos, you're welcome to paint on them whatever you see fit), 2 fantasy colors of your choice of species, and any other color examples you have (i.e. already accepted pets, custom work, etc.) to the e-mail listed above. Please make sure to include what type of species you are most comfortable working with. However, you may be asked to work with other species.
Compensation will be either 2gp for user suggestions or a copy of the pet and 1gp for administration requests.



A note: For v2, most pet suggestion recolors that are user submitted are just that, suggestions. If we like your recolor enough it will be submitted as is, and you will be rewarded the pet upon release. However, if the pet does not meet our high standard then it will be redone by one of the artists on the team. You however, still get the copy of the pet, not the artist.
Posted by Jane & Snow (#19) on Sun Dec 6, 2009 4:41pm

---
New Raffle Started!
Pets
There's been a new raffle started!!
The Prize:



Breeding Coin

Price per ticket will be 1000 BP.
You can purchase up to 50 tickets!

Click here to go to the raffles!

Posted by Jack (#1) on Sun Dec 6, 2009 2:48am

---
Ad Space
Pets
Posted by Jack (#1) on Sun Dec 6, 2009 2:34am

---
Winter Art and Writing Contest
Pets


Winter Art and Writing Contest

As winter holidays grow closer, it's time to start thinking about contests! Everyone loves contests, right? Yes, yes you do. You will have contest, and you will enjoy it.


The theme will be, as you may have guessed, winter in Aywas with all our crazy site characters.


Drawing Contest

Similar to the last contest, draw yourself or your favorite pet(s) with one (or moar) of the site characters. Everything's possible: Christmas celebrations, snowball fights, beating people in the head with presents... well, anyway.


There are no limitations on number of entries, content (except as allowed by the TOS), or whether it's trad or digital.


Writing Contest

You get a prompt this time! Ha ha ha! I'm so evil. The writing contest will involve writing a story around:


You and your active pet walk into town hall to find all the site characters celebrating Christmas...


And the resulting story is up to you! There are no limitations on length, number of entries, or content (except as allowed by the TOS).


Prizes (oh yes!)

The prize pot will be the same for each. There will be a pot of three prizes, of which first place gets first pick, second place gets second pick, etc.



First Place: 20 GP

Second Place: 15 GP

Third Place: 10 GP



Prize Pot: Custom Hybrid Crystal, Custom Xaoc, Blue Custom Orb



Pst... Blue Custom Orbs are going to let you create customs from the new species on the other side of the Ay planet... and you do have to be there to buy them!


Happy Holidays!

click here to go to the entries thread!
Posted by Jack (#1) on Sat Dec 5, 2009 3:38pm

---
Welcome the Hybrid Breeders
Pets




After a long grueling application, and another test round of breedings, we have finally accepted 3 artists to be our hybrid breeders out of almost 70 application requests!



So please welcome Airr #404, Faust #280, and Mausoleum #380! If you request a hybrid breeding the offspring will either have been done by myself, or one of these three! Well no, just them usually... I have more important things to do. Like making gray vynes D:<.



Unfortunately I was not able to respond back to everyone, but I received many gorgeous and well made entries. So thanks everyone who took the time to try out!
Posted by Jane & Snow (#19) on Sat Dec 5, 2009 11:07am

---
December Monthly
Pets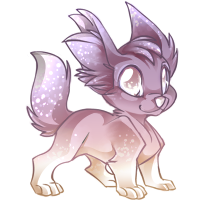 The December Monthly has been added! Farewell to the Bonfire Melo, and hello to the Winter Morning Melo!



They cost 10 GP in the GP Shop, as always, and will be retired when January comes along!


The other winter pets have been added and will be available through a Bottled Winter - when it's coded! ;)
Posted by Jack (#1) on Fri Dec 4, 2009 11:17pm

---
Xero's at it again...
Pets



Xero says:

Despite being violently ill, I still got your fricking new pet store pets. All fifteen of them.


I hope you're happy. -_-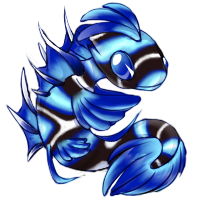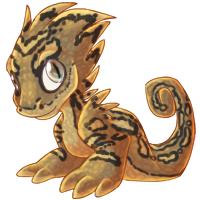 Remember, message BJ (19) to claim your free copy of your pet if you designed it!



----------------------------

EDIT

----------------------------





Xero says:

OKAY, BECAUSE SOMEONE WASN'T HAPPY ENOUGH WITH FIFTEEN NEW PETS, I ADDED ANOTHER ONE. *glares daggers at BJ*


(you'll have to excuse him, he has the flu and feels rather miserable)
Posted by Jack (#1) on Fri Dec 4, 2009 4:05am

---
December Monthly
Pets
So, I guess it's about time we got around to choosing the winner for our December Monthly contest isn't it?



Well unfortunately... we haven't been able to pick a winner just yet. We've narrowed down the options and need your help in choosing which pet should be put up in the cash shop. The honorable mentions will be added later on with the winner for the Bottled Winter item!



So here are your choices...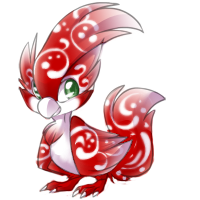 Swirly Reve by Airr #404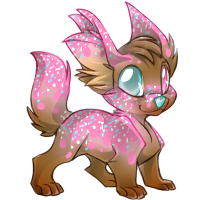 Gingerbread Melo by Airr #404







Peppermint Cocoa Phanto by Ricey #1245

Remade version, original found here!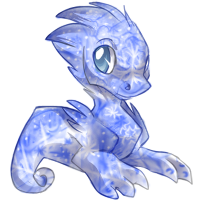 Ice Soli by Zephy #215







Glacier Vyne by Balu #484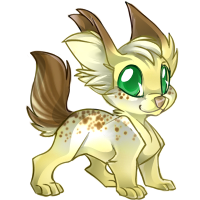 Eggnog Melo by Lundy #6


Remade version, original found here!







Winter Morning Melo by Aster #1016







Peppermint Bark Soli by Mausoleum #380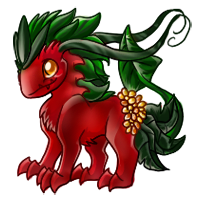 Poinsettia Vyne by Feyani #9


Remade version, original found here!







Tree Topper Insi by Skitty #543







Holiday Candy Melo by Beeejaay #9




Posted by Jane & Snow (#19) on Fri Dec 4, 2009 2:29am

---
Site Supergod speaking (omg alliteration)
Pets


Sasha says:

Hello, weary travelers. After some observation, I have decided to descend from the Ay Heavens (the smog's so bad these days...) and join Kaz and Shoe (to Kaz's disdain) as a super god.


You likely won't see me until you get to the other side of the Ay continent, though, as that is where I will be making my nest. But know I am here, especially if our teal-headed friend ever causes too much damage and you need someone to crack the whip. I lack opposable thumbs but I will figure something out...



--------------------------------

EDIT

--------------------------------





Kaz says:

I'd like to see you try. And my hair's BLUE right now, you colorblind draconic moron. Stay on your side of the continent, you hear me?
Posted by Jack (#1) on Fri Dec 4, 2009 1:16am

---