Recent News
Search Options ►
Insi 2
Pets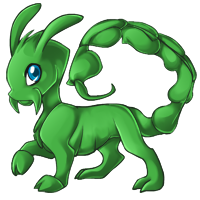 Better? (Thank Dew)
Posted by Jack (#1) on Sat Mar 27, 2010 12:54am

---
Raffle!
Pets
Kaz and I are raffling this item. :3





One pair of shoes or sheets = one ticket. Please post how many tickets you want, then send the shoes/sheets to me! (User 21)


I will come back and draw this raffle on Sunday, obviously sometime before Monday, ahahaa =3
Posted by Kaz and Shoe (#21) on Fri Mar 26, 2010 11:33pm

---
Insi Redraw
Pets
NEW LINEART





OLD LINEART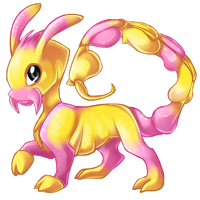 Feel free to post comments on this news post too.
Posted by Jack (#1) on Fri Mar 26, 2010 1:36pm

---
Art Updates
Pets
So in between the recode and all the new features being planned, the art department has a big project of it's own. With all these crazy submission threads and applications being thrown at you guys, some are kind of getting lost.
First off...
please note the changes to the
Design Sales Policy
with rules regarding both commissions and premades from line art edits to markings and colorations.
Pet Coloration Artists
I've already pulled a few people off this
board
and STILL looking for more! This board will stay open as we're always hiring. Yes, all artists will be paid 3gp now where previously it was 2gp. Also, still shoot an e-mail to
[email protected]
if you want to apply for an offspring or hybrid artist. Always hiring for them too!
Pet Suggestions
We currently have the pet suggestions board as you all know, which will be getting a revamp at some point (derp keep reading and you'll find out a bit of info). What about those that aren't artistic and still have an idea?
Post here
with your suggestions for our official artists to grab ideas from. If you have an idea that's already been suggested through it's own thread then unfortunately you won't get credit for it.
Updates and Recolors
are now going to be more looked into. If you still have a comment about improving a site pet color feel free to post
here!
As previously stated, if any pet receives an update it will be voted on via a poll posted in the news and if 60% of the site votes in favor of the new coloration it will be implemented. (Obviously those who want the old coloration are welcome to use their dawn crystals.)
-gasp-
Slash might hit me but I want to let you guys in on a little plan. It will be coded where users can submit their pet colorations with full aywapedia information, the userbase is allowed to vote (yes, no, or neutral), and then obviously it's up to the admins to accept them. We'll also be looking for a few people to revamp the aywapedia and spice up some descriptions.
Last note:
Silver customs aren't working. If you want to submit your custom silver for submission please transfer the crystal to Slash #1 and post on the request custom board. :]

I have this weird hybrid potion thing that needs a good home (allows you to create a hybrid of an existing pet or custom with no lineart edits; winner gets choice of free metal custom crystal if they decide they want a custom hybrid) and was wondering if anybody was interested in it?
If you think you might want it, feel free to bribe me with PANCAKES, CHAKLIT MILKS, and PEPPERMINT SHAKES. Each item is worth a different point value. Pancakes = 1 point. Chaklit milks = 20 points. Peppermint Shakes = 50 points. Be sure to add up your total points with your bid.

This auction will end on Friday (tomorrow) @12:00 midnight Aywas time.
Posted by Aywas Official (#2) on Thu Mar 25, 2010 10:58pm

---
New Moderators! & Brush Rules
Pets
Hey guys! I just wanted to make a quick announcement letting everyone know who our new moderators are. We received nearly 100 applications and they were all a joy to read, so we want to thank everyone for taking the time to apply. Narrowing the group down was extremely difficult, but with input from all of our staff members we decided on the following people:



Flicker (312)

Kyu & Mauri (1010)*

Senpai (3557)



Congrats, and welcome to the team! :)

* Both Kyu and Mauri are mods. If you're curious, the rule for shared mod accounts is that both people must hold a staff position.



If you were not chosen, there's a chance you're still in our "considering" group, which we will be revisiting whenever we need more moderators. Again, you are always welcome to apply or re-apply. :3 Application forms can be found here.



On a more art-related note, we've had some questions about brush usage rules when it comes to coloring pets/items/etc. Basically, the official stance is that you are free to use any brushes that come with your art program. However, if you download any brushes, you need to check the artist's terms of usage to make sure you aren't violating their rules by using the brushes here. I've added this to the FAQ on the Custom Crystal Rules and Guidelines thread.



(Be sure to check out the posts below this if you haven't seen them already!)


- Eri
Posted by Eri & -- (#17) on Thu Mar 25, 2010 12:57am

---
Aywas Jobs
Pets
Scratch that last news post.




Aywas is hiring for a couple of different jobs, including the previously mentioned stock market designer.

Click here for Aywas Jobs

This forum will be updated with new jobs frequently, so keep checking back at it. Jobs are payable in USD, GP, or SP, depending on your preference.
Posted by Jack (#1) on Thu Mar 25, 2010 12:00am

---
5000 Users!
Pets
We have hit 5,000 users!





Random Eggs all around!


To celebrate this landmark, I'm going to hide some rare item images around the site. The first person to find it and post the location here on this news will win the item on-site. (seeing them here in the news doesn't count, they will be hidden in features)









PS: You will know you found it if you get the message "You found a rare item image!"


Discovered

-Lesser Breeding Pendant discovered in #roguezap, by getting the result "Nothing seems to happen... awww... poor Rogue seems tired out now."

-Hybrid Crystal discovered in #mathcount by besting your personal high score

-Blue Custom Orb discovered in the crystal ball by trying to use it without enough BP

- Pet ID resurrector found in messages by trying to message yourself!


Thanks for playing!


For other news, check this thread for recode progress! We're getting closer every day!
Posted by Jack (#1) on Wed Mar 24, 2010 3:36pm

---
April Plans
Pets



Breeding Coins will be selling in the GP Shop for 75 GP starting April 1 - April 8. These are only sold every three months, so the next time they will return is the week of July 1st.






Tak will be selling 3 Custom Hybrid Shards in his shop starting midnight on April 10th. They will be for 20,000,000 BP - plan accordingly if this is something you want.
Posted by Jack (#1) on Tue Mar 23, 2010 1:56pm

---
zomg page 3
Pets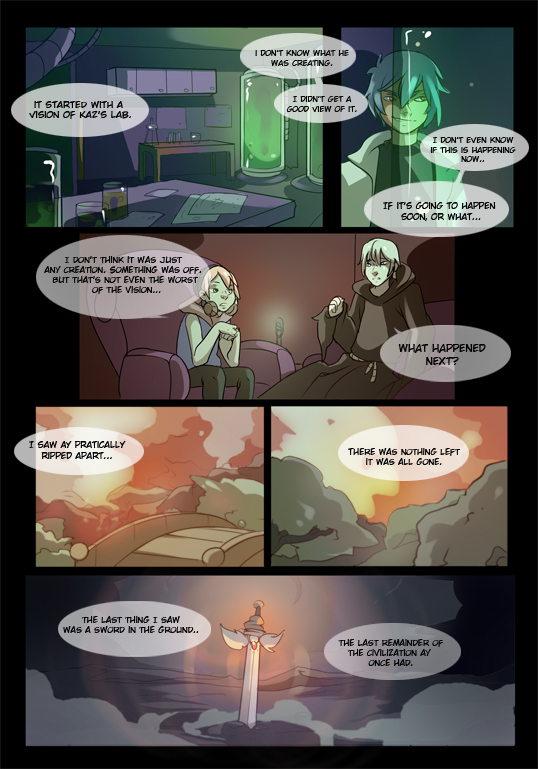 Poor, poor Ay.
Posted by Jack (#1) on Tue Mar 23, 2010 1:39pm

---
Breeding Pendantsssss
Pets




The Breeding Pendant now exists. It will not be available except through contests; currently, the only Breeding Pendants in the economy are the result of an alpha contest that was recently judged, the Alpha Donating Contest. Among other prizes, a Breeding Pendant will be among the 5,000-member contests which will come about soon.


Because these items can't be coded until the recode is finished, you can message me to receive either a Breeding Coin or a Lesser Breeding Coin to perform your breedings for that period.


The Lesser Breeding Pendant will yield a Lesser Breeding Coin once every month.

The Breeding Pendant will yield a Breeding Coin every three months.
Posted by Jack (#1) on Mon Mar 22, 2010 9:58pm

---