Recent News
Search Options ►
Rosetta
Pets



I am badass and Egyptian looking


This is now stocking in the GP shop, and is also findable through Explore in the Desert region. I WONDER WHUT IT DOES?
Posted by Jack (#1) on Thu Oct 22, 2009 5:56pm

---
Yaay!
Pets
We reached our goal amount in the donating gig, so many of the items that are in the GP shop will be leaving sometime tomorrow (probably in the morning) -- you have a day to get them if you still want them.


Upgraded status should be coming soon. I won't release what the perks are until they do, but one of them is that you get to test the new site as it's being made ;)
Posted by Jack (#1) on Thu Oct 22, 2009 8:31am

---
Invites
Pets
I have manually reset the days until you can generate an invite code (User-> generate invites), as I kinda forgot about that.

So you should have one minimum now to give to that friend who's been kissing your butt for one. Or just to give to someone who might like it? IDK.


Don't forget they have to enter the invite code and as the refer ID, they put YOUR user ID #, not username.
Posted by Jack (#1) on Thu Oct 22, 2009 1:32am

---
Free Vyne Custom
Pets
Edit: This is now over. Luna (#262) won the custom =)


Do you want this sexy Vyne custom? I bet you do. Retta made it, and it was so sexy I had to buy it.





I am indeed sexy. I needn't tell you what I do with my vines.


If you'd like to win this custom, post the gender you'd make it for an invisible ticket. I'd prefer you want to make a character out of him/her, though and not just as a trophy!
Posted by Jack (#1) on Thu Oct 22, 2009 12:15am

---
Art Event 2
Pets
ART EVENT!!!!

crikit

Examples





We have a full body, fully colored image slot from this artist =) Quads only though! As always, post if you want your invisible ticket.


BTW, the winner of the previous one was Tynk.
Posted by Jack (#1) on Wed Oct 21, 2009 10:49pm

---
Shops
Pets
USER SHOPS

Freaking finally huh? Here's what they can do:

- You can price/remove etc items from edit shops

- You can visit someone's shop thru their profile link "view shop"

- You can search all user shops

- You claim monies from sales thru shop till

- You stock your shop through the "Sell" option in the inventory


As always, lettuce know if there's anything wrong. Coming tomorrow is the ability to set a name for your shop, have your active pet as the shopkeeper, and give it something to say (like "buy or die"). =)
Posted by Jack (#1) on Wed Oct 21, 2009 9:18pm

---
Fissures pets + stuff
Pets
First, these problems should be fixed:

- dump shop now accepts items (you get more points if the item is rarer) and you can buy items correctly

- explore should not be taking more than 1 Energy and 1 Hunger per turn

- energy should be refilling 1 energy per 10 min

- bank should let you withdraw GP now

- messages should not prevent you from sending a new one

- customs can now be bred to their own species




We have spotted some more fiery pets in the fissures :O zomg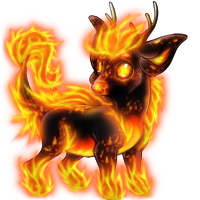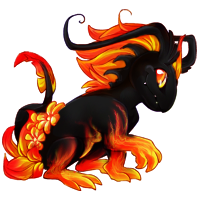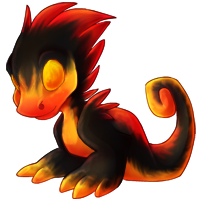 KILL IT WITH FIRE!!!!!!!!!
Posted by Jack (#1) on Wed Oct 21, 2009 4:55pm

---
Farts in a Jar
Pets
Everyone who logged in the last 2 days received some Farts in a Jar. If you don't want yours, you can probably sell them to Luci because you damn well better bet she'll collect them.






Hell yes, smells like god
Posted by Jack (#1) on Wed Oct 21, 2009 2:13am

---
Vampire Melo Contest
Pets



Epsilon says:

Heeeeeey guys! I don't think I've ever talked to you =o Anyway, I was playing with my powers, and I made five of these!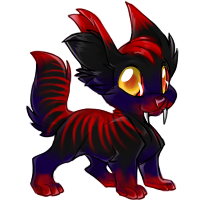 Vampire Melo


So I was thinking..heey... I bet you guys would like these! I hope at least? Well anyway I was thinking of how to give them out...and came out with two ideas!


1) One of them I'll auction for any sort of Iron, Gold, or Silver pieces! So I can give them to my mentor, Chimera, and maybe he'll like me more! ;( So the total number of those you offer = your offer in this auction, okay?

2) I really wanna make Chimera laugh, okay? He's always scowling at me. So how about this, you tell me the best vampire joke you can think of. I'll pick my four favorite submissions and those users will win a vampire melo! :D You can submit as many times as you want but only do it on this news!


Um..for the second, unique jokes only please? If I search your joke on google and find it you fail ;( Hehehe.. so beware!


I'm gonna close this contest tomorrow at midnight, okay? (so October 22)


Good luck!
Posted by Jack (#1) on Tue Oct 20, 2009 11:59pm

---
New pets in fissures
Pets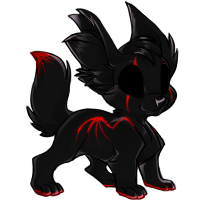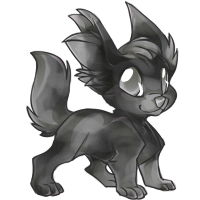 These Ebony and Smoke Melos can now be seen in the fissures, if you look hard enough...


As a fun fact, the Ebony Melo is named after Kaz's sexy boyfriend, who's name is Ebony and has eyes like that. =D
Posted by Jack (#1) on Tue Oct 20, 2009 11:25pm

---