Recent News
Search Options ►
Reminder on Multiple Accounts
Pets
ToS Reminder:


If you have a friend, family member, or otherwise and they stop using their account at any time upon playing Aywas, you cannot take it over and keep your current account at the same time. Using an account as 'storage' is considered multiple accounts, which is against the ToS rules. One account is the maximum that will ever be allowed per user.
Posted by Beebo (#289) on Sun Apr 4, 2010 10:06pm

---
Mysterious Baskets?
Pets



Oooooo. Try sending an item to a random user, you might get this!


These will go back to the world of mysteriousness at midnight.
Posted by Jack (#1) on Sun Apr 4, 2010 3:37pm

---
Kitsune Update
Pets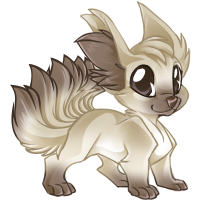 The Kitsune Melo has been updated by Youko (#670). Great work, Youko! If you can't see the new image, try refreshing.
Posted by Jack (#1) on Sat Apr 3, 2010 12:23pm

---
Avians
Pets
These special avian melos have appeared on Ay. Are you lucky enough to get one through an egg, potion, or zap?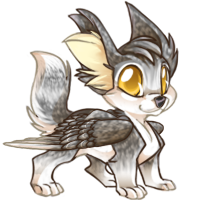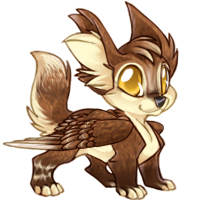 Posted by Jack (#1) on Sat Apr 3, 2010 12:34am

---
Special account giveaway
Pets
Do you want...

Account #25?

You: Yessssss! :D


I was recently perusing the list of registered accounts and came across account #25, with its incredibly familiar name... xD It was an alpha account that I registered to test a script. Alas, it has been untouched since then, even sporting an original Nightblood with a ### number. What a sad, sad, fate for the account, to be left alone and unloved.


This is where you come in. Would you like to move into account #25? It is, after all, a very nice number. Post in this news post 100 words or less convincing the account that you would love it and keep it happily actively XD


Account #25 will be given away sometime on the 5th.


Please remember that you are only allowed to have one account on Aywas, so if you want this account, be prepared to move all of your pets and possessions to the new account, after which you can sell, give away, or ban your old one.
Posted by Jack (#1) on Fri Apr 2, 2010 2:49pm

---
Chocolate Breeding Coins
Pets



I hope you enjoyed our prank. :) The Breedign Coins are now named Chocolate Breeding Coins. They are R5, now an edible item, and I don't have any plans of releasing them in the future.
Posted by Jack (#1) on Fri Apr 2, 2010 12:13am

---
Breeding Coins & Beta Testers
Pets



In the shop until April 8th.


I just got a look at the WIP recoded site. It is pretttyyyyyyy. :D We will be selecting beta testers by next week. Beta testers will get an exclusive item based on the amount of glitches/problems they report as thanks for their work.



Don't forget you can sign up to be a beta tester here.
Posted by Jack (#1) on Thu Apr 1, 2010 6:40pm

---
April 2010
Pets
April 2010 Monthly Fun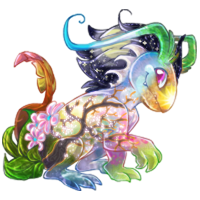 Equinox Vyne - Monthly Pet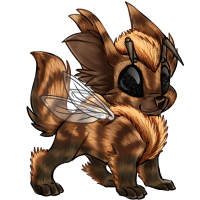 Bee Melo - Special Edition Pet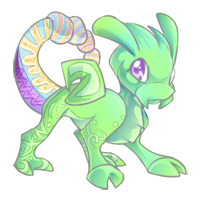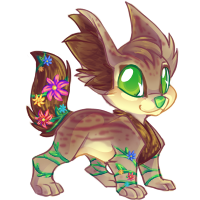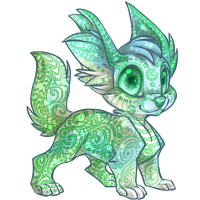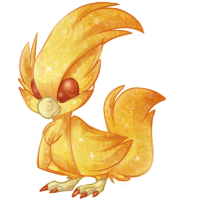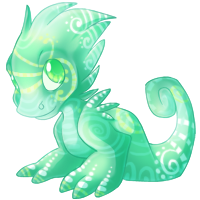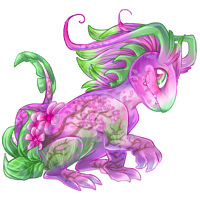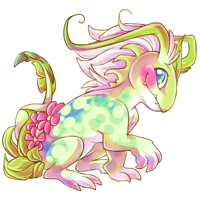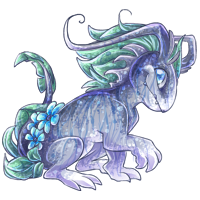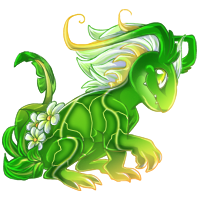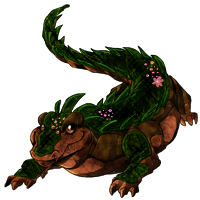 These April pets are all available through Bottled Spring! Message BJ (#2) to claim your GP prize and copy of pet if you had a color accepted.






I put the Bottled Spring as the monthly item this month. Good luck getting the new pets! :) I will switch the April premium item out with a Human Avatar item when the recode comes live sometime this month so get your free potion now.


Trophies

March trophies have been awarded.





View standings here


Event?

Because we're in the midst of a recode, there will not be an Easter event on time (though I may release some Meep colorations). We will have an egg hunting event after the recode, sometime this month or early May, depending on when it's done. :)
Posted by Jack (#1) on Thu Apr 1, 2010 12:11pm

---
Six Months Raffle!
Pets



What are the art prizes? I bought five commission slots for a full body, shaded image from Kaylink. You can see her art by clicking on her name. If you won an art prize, message me with the reference picture to the fursona/character you want drawn (animal only). If you won raffle slot 4 - 10, message me whether you want a LBC or a Rion Seeds. If you won raffle slot 1-3, message me your address.


YAY 6 MONTHS OF LIFE!
Posted by Jack (#1) on Thu Apr 1, 2010 12:14am

---
Raffle Ending! & Puzzle
Pets
Please be advised that this is the last day to collect raffle tickets for the 6 month celebration. They will be closed at midnight on the 1st, meaning you have roughly one more day. Remember, you can claim a raffle ticket once an hour here:


Click me


Anyway, since the last special question occurred at 11 AM, let's have one now.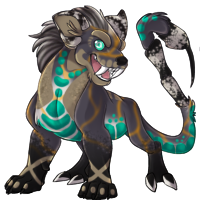 Win this Manticore!


Puzzle: Start at Maron and Rogue's source and head home, then follow the instructions. Can you find the answer?


First person to post the answer to the puzzle will win the manticore. I'll put it on any dead pet ID for you. Have fun with the puzzle!


This puzzle was brilliantly solved by pinstripe (#4188)!

1. Go to Maron and Rogue's source -- Xero's character page

2. Head home - click on the "Hotel Tower" link on his page

3. View the source of the blank page, where you get "Are you here for the puzzle? Go to pet ID 3583."

4. Visit pet id 3583, which tells you "The answer is the coloration of the first pet named Kaz"

5. Search the pet name "Kaz" to find pet ID 69504, the fennec fox melo.


Thanks for playing!
Posted by Jack (#1) on Wed Mar 31, 2010 3:17am

---