Recent News
Search Options ►
Dawn Crystal
Pets



On the 13th of February it has so been decreed that the Dawn Crystal has other uses. Not only is it a tool through which one can utilize older or newer linearts, but in addition it can be used to make touchups to customs. Forgot to include the transparent background? Use a Dawn Crystal. That stray pixel bugging you? Use a Dawn Crystal. Hate the way you drew the hair? Use a Dawn Crystal.

Residents of Ay be warned, however, that you can only use a dawn crystal to change one aspect of an image - lineart, fix background, stray pixel, change ONE edit, etc. This does not give you license to redraw all 500 custom edits to your image.
Posted by Jack (#1) on Sat Feb 13, 2010 3:30pm

---
Alt Colors
Pets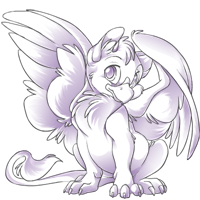 http://www.aywas.com/images/pets/pet_psds/



The alt_Griffin and alt_Quetzal linearts are accepting colors. Please note that for the Quetzal, you can only submit colors that are available for the Melo or Soli, and must follow the Melo or Soli pattern as closely as possible. For the Griffin, it must be available for the Melo or Reve.



Submit a color here
Posted by Jack (#1) on Fri Feb 12, 2010 8:25pm

---
Auctions and Zapping
Pets


From now on if you put up a pet for auction and while it's still currently up for auction you decide you want to zap/potion/rock it and it turns into a pet you actually want to keep, then you're just going to have to wait and hope for the auction to end and nobody bids. I will not be removing these pets from auctions anymore. Please think twice about which pets you're putting up for sale and which pets you want to keep for experiments.
Posted by Jane & Snow (#19) on Fri Feb 12, 2010 5:02pm

---
Hiring Writers
Pets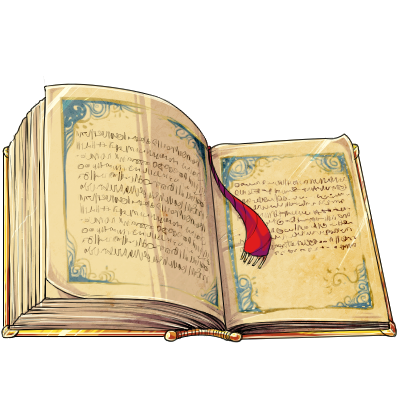 Aywas is hiring writers for two components of the site. If you would like to apply for either job, please send an e-mail to [email protected] with the application. All writing samples should be pasted in the body of the e-mail.


----------------------------------------

Ay Reference Writers

Job Description: You will be given a topic or figure in the Ay world or Ay history and will produce information about that topic for the Ay reference book (it's an encyclopedia!).

Work Load: One article a week. 500-1000 words per article.

Pay: 5 GP/article -OR- 1 SP/article


Application

Your Name:

Your ID:

Your Age:

Writing Experience:

Sample:

For your sample, please write up an article about the fields explore region. Talk about wildlife, plants, notable history, etc. - whatever you want. Note that Tak lives in the fields, and the image shows his house.



----------------------------------------

Story Feature Moderator

Job Description: You will moderate the "continue the story" feature. You will write up the first post when a new story begins, and choose from submitted posts once a week to determine where the story goes when users submit to it.

Work Load: Write up new story post sometimes - max 500 words. Read user-submitted additions to "continue the story" feature and select winning submission for that round once a week.

Pay: 5 GP/week


Application

Your Name:

Your ID:

Your Age:

Writing Experience:

Sample:

For your sample, please write a max 500 word "beginning of the story" that you would submit as your first "start up" entry. Ay-related. Note that the ending has to be rather open so users could, theoretically, start submitting their own max 500 word entries to tack onto yours and start creating a continuous story.



----------------------------------------

I will edit this post when these positions are filled.
Posted by Jack (#1) on Thu Feb 11, 2010 12:17am

---
New feature
Pets
You asked for it, we brought it to the site. There's something sexy in User Settings under "Pet Settings" now :D
Posted by Jack (#1) on Wed Feb 10, 2010 10:24pm

---
Paleos and Breeding Numbers
Pets




Paleo lineart has been updated to include a nose! Just download the v2 Paleo lineart again that's located in the .psd directory linked in the news post right before this!



I've seen some doubts about how the number of offspring is selected. Slash and I developed this method and we're satisfied with it. It's what i've been using and will continue to use.


How it works is the outcome is determined by randomization with a MIN of 1 and a MAX of 50. Then, for each breeding, a random number is generated. Depending on the number the system gives me depends on the number of offspring you get. These are the values for the offspring.
1-8 is one offspring, 9-32 is two offspring, 32-45 is three offspring, 46-50 is four offspring

This method is used on both same species and hybrid breeding requests involving all pets EXCEPT Xaocs. Xaocs with another species (obviously have to be bred with a Breeding Coin) will now be bred using a MIN of 1 and a MAX of 50. If the number is either 1 or 2 you receive one Xaoc and that's it. If you receive any other number, the same values as the regular breedings are used (obviously a 3-7 still results in one offspring, but it will be the lineart of other species you've bred). SUPER RISKY MAN. If you're lucky enough to breed two Xaocs, you automatically only get one offspring. HOWEVER, unfortunately because Xaocs are so SUPER RARE OMG, in order to breed two together, you have to use a special breeding item... that um... isn't out yet.


Wait, what about Xaoc contests every month? We will continue to hold a custom contest of some sort every month, however, Xaocs will only be every three months. So come March, expect another Xaoc contest!


I think that is all I have for now, and hopefully i've cleared up some questions. Back to uploading this giant file of breedings.... :x

Posted by Jane & Snow (#19) on Tue Feb 9, 2010 11:27pm

---
Dawn Crystal
Pets



This new Dawn Crystal is permanently available in the GP Shop. You can use it to switch your pet's coloration between linearts available for that pet (you provide art). For example, if you like the old hybrid lineart and you have a baby with the new lineart, you can get someone to color the old lineart like your baby and resubmit it with the Dawn Crystal.


Here is the PSD directory: click me. Please note that you cannot use a Dawn Crystal to obtain an "alternate" lineart (alt_species), only new_species or old_species.


For your reference in breeding:

New Art x New Art = New Art

Old Art x Old Art = Old Art

Old Art x New Art = New Art
Posted by Jack (#1) on Tue Feb 9, 2010 8:47pm

---
Custom Hybrid Shard
Pets



Rare Opportunity!

I am selling a Custom Hybrid Shard (make a custom hybrid - allows up to 30% edits) here for BP only.

Click me
Posted by Jack (#1) on Mon Feb 8, 2010 11:41pm

---
Some Cards...
Pets



Do your thing.
Posted by Jack (#1) on Mon Feb 8, 2010 11:10pm

---
SP Opportunity!
Pets



Wanna make some SP shading and coloring images?


Aywas is looking for an artist who would have a quick turnover shading and coloring some monster images for a new explore add-on...


Mail [email protected] with an example of your coloring/design skills and shading skills by taking on this creature! Your image should stay a transparent PNG after you color it. Monsters have black lineart (you don't have to change that).





Custom Hybrid Crystal
Posted by Jack (#1) on Mon Feb 8, 2010 10:06pm

---