Recent News
Search Options ►
Account Switch
Pets


Just in case you haven't noticed....
Beeejaay is now account #2!


So please do not contact me on account #19 anymore. :] As for what's going to happen to account #19? Well, it will either be sold or become a NPC account. Who knows? Otherwise, same information as usual.


Pffff my new home is so awesome. Even if it was Qway's. :C


Posted by Aywas Official (#2) on Sun Feb 21, 2010 4:52am

---
Drylis and previews
Pets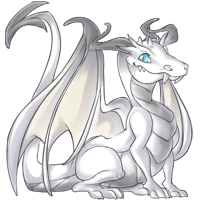 Snowdust Drylis


As we get closer to unveiling the other side of Ay, which I now reveal is named Ara, this next species is available for colorations. You can download the PSD and submit colors here. As such, this species is open for customs by holders of Blue Custom Orbs.




The Snowdust Drylis is being awarded to the winners of the 50,000 Hit contest - LazyKat (#829) and RavenSunstar (#1191). However, it's also a "winter" pet, so you can get it from Sprayable Winter.


Ara is closer than we think...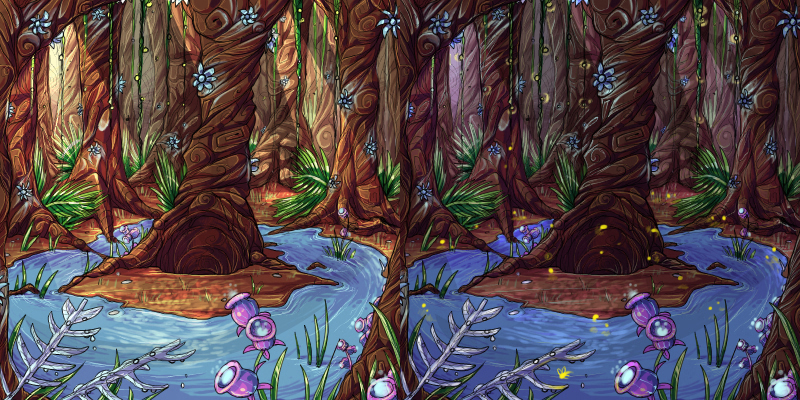 Posted by Jack (#1) on Sat Feb 20, 2010 5:39pm

---
Offspring % Updated TWO
Pets

First off...
the winning number for the Steel Liger Melo was 47! I randomly popped into chat and asked "up or down" and up was the winner, so then 48 was the winning number, then 46, then 49. That being said... these users can comment here with the gender they'd like their liger to be.


khestril (#2959), Jennina (#1395), BoomBoomBingBang (#3076)
Davuu (#3608), Vettieboo (#105), Rumba (#1787)

Serena (#498), Cielo (#1507), Ry (#356), Raven (#2774), AZ (#2439)

God (#49), Connan (#2779), Figment (#475)

Eclipse (#8)
Back to the offspring % dilemma....
I barely ever reply... but we always read your comments. We understand that yes, making the announcement and then going "oh and it applies now!" is not exactly fair, but unfortunately we have to do something NOW and not everything is 100% fair on some parts. However, with that being said, I got Slash to agree to a compromise. All breedings that were submitted before the 8th have already been put into lists. That is why that date was pretty much the "cut off" point. Those offspring have already been queued, paid for, designed, etc. All breedings that were submitted AFTER the previous news post stating the change
WILL FOLLOW
the new system.
What about all the breedings in between?
They will follow this grouping where numbers 9-32 will produce two offspring. 1-8 and 32-45 will produce one offspring, and 46-50 will produce three offspring. Basically it gives you a 46/46% chance of getting one or two offspring and a 8% chance of getting three until the new system takes place. I'm sorry, but this is the best that can be done.
I'd also like to point out....
That information on the
Custom Rules and Guidelines
thread has been updated. Hopefully the headers make things a bit easier to read, and i've also added in the hybrid potion and dawn crystals. Be sure to note these changes and or additions.
1. "
Flame:
Recolor of any uncommon species that allows up to 30% of the original line art to be changed..."
2. "
Hybrid:
Recolor of any hybrid species that allows up to 30% of the original line art to be changed... "
3. "
Dawn Crystal:
Allows you to change one aspect of a custom that has already been submitted...."
4. "
Hybrid Potion:
Allows users to obtain a hybrid pet based off...
I am very open to feedback and suggestions when permitted and everything that falls within our plans is considered. As always, I thank you guys for your input and patience while we continue to work on and figure things out.
P.S. .... I reeeaaalllly want a news post preview before submitting, LOL.


Robotics Kit
Posted by Jane & Snow (#19) on Fri Feb 19, 2010 9:39pm

---
Offspring % Update
Pets

Ooohhh maaaaaaaaaaaaaaaaan.... not another update. I hate to be the bearer of bad news, but the breeding percentages have changed.


Now that we've been able to see a test run of how many hybrid offspring are being produced with the percent of active users vs population and taking into the fact the rarity that Slash wanted the hybrids in the first place we've been forced to change a few of the breeding percents. Lesser Breeding Coin pairings between the same species will remain the same, but both hybrid Breeding Coin and hybrid Lesser Breeding Coin offspring will now be determined by using their own set of numbers.



As you know... the number of offspring is determined by randomization with a MIN of 1 and a MAX of 50. Then, for each breeding, a random number is generated. Depending on the number the system gives me depends on the number of offspring you get. These are the values for the offspring.



Regular Species LBC Breedings
1-8 is one offspring, 9-32 is two offspring, 32-45 is three offspring, 46-50 is four offspring



Hybrid BC and LBC Breedings
1-30 is one offspring, 31-45 is two offspring, and 46-50 is three offspring
there is no chance for a fourth offspring



Xaoc and other Species BC Breedings
1-3 is one Xaoc, 4-30 is one offspring of the other species, 31-45 is two offspring, and 46-50 is three offspring
there is no chance for a fourth offspring



Basically for regular species you should mostly receive only two offspring where as for everything else you only receive one unless you're very lucky.

This applies to all breedings that have not already been assigned to artists which covers mostly only the newer breedings (the ones after Feburary 8th or so).


This is the most unfortunate to those who went half and half on the price of a breeding coin and were hoping for at least two offspring to split between yourselves. Producing hybrids was meant to be a rare thing that only those who were lucky enough to either win or could afford to purchase a Breeding Coin were able to get. However with the amount of hybrids being born from Breeding Coins, then the extras sold along with the amount of offspring being produced between hybrid x hybrid breedings, we became uncomfortable with the numbers and the value. Please remember this is the first time Breeding Coins have been publicly released in this volume and only now were we able to realize the damage that is being done. The uniqueness of this site comes with a price that we aren't always able to predict what can and will happen eventually. If this news upsets you we're really sorry but we're trying to stick with our original ideas and what we believe is in the best interest of the site. Slash originally only wanted one offspring to be produced from hybrids anyway with barely of chance of their ever being a second.


All that gloom and doom aside, I would like to introduce you to the STEEL LIGER ... another member of the limited lion series. However, because he's actually part tiger ;o he's only a super rare! Though, you still cannot find him in explore. If you'd like to get your hands on one of these pretty boys by entering in our News Contest (that we seem to be so fond of lol), choose a number between 1 and 100 and the first 15 people who guess correctly (or guess the closest if 15 aren't exact) will receive one. No the number isn't 69. :E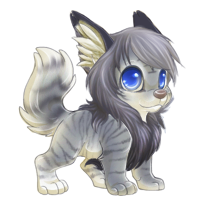 Posted by Jane & Snow (#19) on Fri Feb 19, 2010 3:22pm

---
Moar foods?
Pets
Oh yeah, Zave seems to be stocking something new, which is surprising. PS: I promise you food items will have a purpose soon. :(






Chaklit Milk that you stole from BJ






Lefse

Because it was so requested.
Posted by Jack (#1) on Thu Feb 18, 2010 1:23am

---
Head for the hills!
Pets
Just when Scara thought her random potion collection might be finished... this comes out.






Random Oakl Potion

Stocking in a magic shop near you.
Posted by Jack (#1) on Thu Feb 18, 2010 1:03am

---
Goodbye VDay Reves!
Pets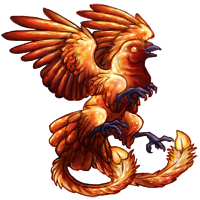 SQUAWK! STOP SUBMITTING VDAY REVE DESIGNS! SQUAWK!


That's right, you heard Phoenix! Unfortunately your Valentine's Day reves won't be getting uploaded anymore as that time has passed and they're going back to their secret hiding places farfarfar from you greedy users.... pfff exploiting their lines for your own purposes!


You can still breed them together though and use them in hybrid breedings. :]

Posted by Jane & Snow (#19) on Wed Feb 17, 2010 12:08am

---
Hiring Character Moderator
Pets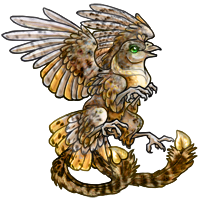 I don't know why I'm putting this up. It's pretty and bred for me by Asta =0 And I need an image for shininess.


We recently hired a story feature moderator and an article writer, so next is...


Hiring Character Moderator!

In an upcoming feature, users will submit a 250-word short description of their character's personality, background, etc and attempt to make him/her endearing to a reader. The job of the character moderator is to read through all these submissions and select a winner. The contest will run thrice a month for a minor prize, then at the end of the month the three winning characters will run against each other site-wide for a major prize!


Want to apply? Fill out this application and e-mail it to [email protected]

Your Name:

Your Age:

What makes for a good character?


Hope you like the upcoming feature! And in anticipation of it (I expect it'll start running in March) start writing your character descriptions! Minimum 100 words, max 250!
Posted by Jack (#1) on Tue Feb 16, 2010 10:39am

---
Shop Closed
Pets



The Valentine's Shop is now closed. Hope you enjoyed the event!

You can still make VDay Reves with Metal Custom Crystals up until the 17th (midnight, night of the 16th).
Posted by Jack (#1) on Mon Feb 15, 2010 6:08pm

---
Episode One - Complete!
Pets
Discussion Hour enjoyed its first episode with Zave and Chimera. You can see the full episode here: click me.

If you only want to read Zave and Chimera's answers to the first seven pages, they answered on page3, page 10, page 15, page 21, page 25, page 28, page 31, and page 32.


Fifty-Four unique users commented within the first seven pages, of which Zave and Chimera answered. Eight prizes fell from the ceiling.


A Blue Custom Crystal fell onto the head of Faust 280!

A Love Letter fell onto the head of Liz 182!

A Metal Custom Crystal fell onto the head of Seliath 738!

A Engagement Ring fell onto the head of Synesthesia 1384!

2 SP fell onto the head of Lys 815!

A Dawn Crystal fell onto the head of White Neko Chan 2971!

A Flame Custom Crystal fell onto the head of Rain 1516!

A Bottled Spring fell onto the head of Solareclipse 8!



These winners will see their prizes momentarily; in the meantime, which pair of NPCs would you like to see dragged onto the next episode of Discussion Hour?
Posted by Jack (#1) on Mon Feb 15, 2010 3:46pm

---