Recent News
Search Options ►
Art Gallery & Monthly Contests
Site Update
Have you wished someone a Merry AyMas yet?



These cute cards are now stocking in Sunset's Little Book Store.
Make someone's day a little more special by sending one of these cards their way!





The Art Gallery has been judged!
The theme was Winter Wonderland and we received a lot of fabulous entries this time around, so thank you for entering. :3 Here are our six winners!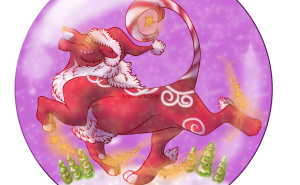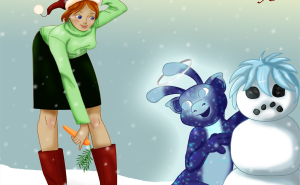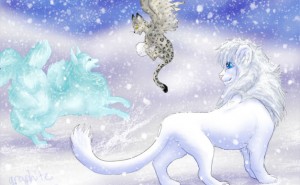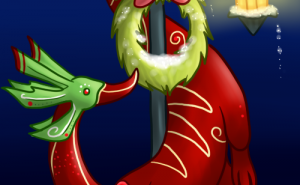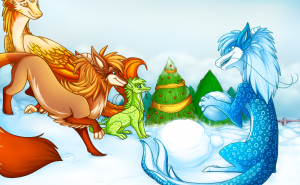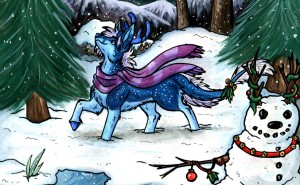 They won:





This week's theme is Holiday Cookies!
Yes, I'm talkin' baked goods.
Remember to keep them obviously Aywas related but feel free to get creative!
(And make sure your name and ID is on a piece of paper or something visible in the photo.)

Monthly Contests
The January monthly contests are now up!

January Monthly Pets - BP Shop

January Monthly Pets - GP Shop

January Monthly Customs - Baby New Year

Don't forget, you only have a couple more hours to play the Free Custom Game!

- Eri
Posted by Eri & -- (#17) on Mon Dec 5, 2011 9:54pm

---
Livestream!
Random Silliness
One of our artists is livestreaming the artwork for the return of the Frankenstein Lab (but with a holiday twist...aha!). If you like livestreams, why not go keep her company and make her work harder? ;)

Click here to go to her livestream.
Posted by JAK (#15) on Mon Dec 5, 2011 7:31pm

---
December 4th Spotlight
Contests
HA Contest
The first
HA Contest is live
!! Start sharing your links and voting on the HA Contest page. Remember, there are cool prizes in store for the winners!
The December Spotlight will be updated around 11 PM every day!
December 4th Spotlight
Chlo3 (#29599)
They contribute to the community of aywas and the emphasis of that cooperative, friendly feeling to the game instead of just everyone getting rich and grabbing what you can: Earlier this year, I was bidding on an auction and I had gotten in the habit of copying the last couple digits of my total bp in order to have my bid be a random number. Well I was playing very early in the morning, I was quite tired, and something went wrong, I must have copied the entire amount. It was several million bp that I bid; the entirety of my liquid assets I'd accumulated since joining in January. I sent a polite message to Clo3 just explaining what had happened, the amount I had meant to bid, and I asked if it was possible for her to send me any part of the money back. I knew I had no right to the money since I had placed the bid and it was entirely up to her, and I told her so before sending the message, leaving nothing to do but wait anxiously for a reply. She sent me all the extra pb (my previous total minus the price that I had actually meant to bid) with a cheery, kind message and I was just shocked. I was even more shocked to find out she was pretty new herself and far from rich on the game. Some people would have seen it as their right to keep the money- and they would be correct! However, Clo3 cared about more than her rights and getting rich and I think she deserves mention for exemplifying the kind community spirit aywas is known for having. She is definitely my hero!
- Nominated by Alair (#12728)
We have decided to award
Chlo3 (#29599)
with:

Blue Crystal Talisman
for making some nice customs!!
Check back at 11 PM tomorrow for the next spotlight, and
be sure to nominate people on the thread.
Be sure to read the other news posts below too!
Posted by JAK (#15) on Mon Dec 5, 2011 12:42am

---
Ara
New Feature
Ara Release
After some deliberation, we have been considering having Scavenger Hunt be only in July, with 10-man teams and 150 tasks. In addition, we have been considering releasing the first Ara region in January, and release a new region in Ara every month after.
What do you think? Should we postpone Scav and start releasing Ara starting NEW YEARS???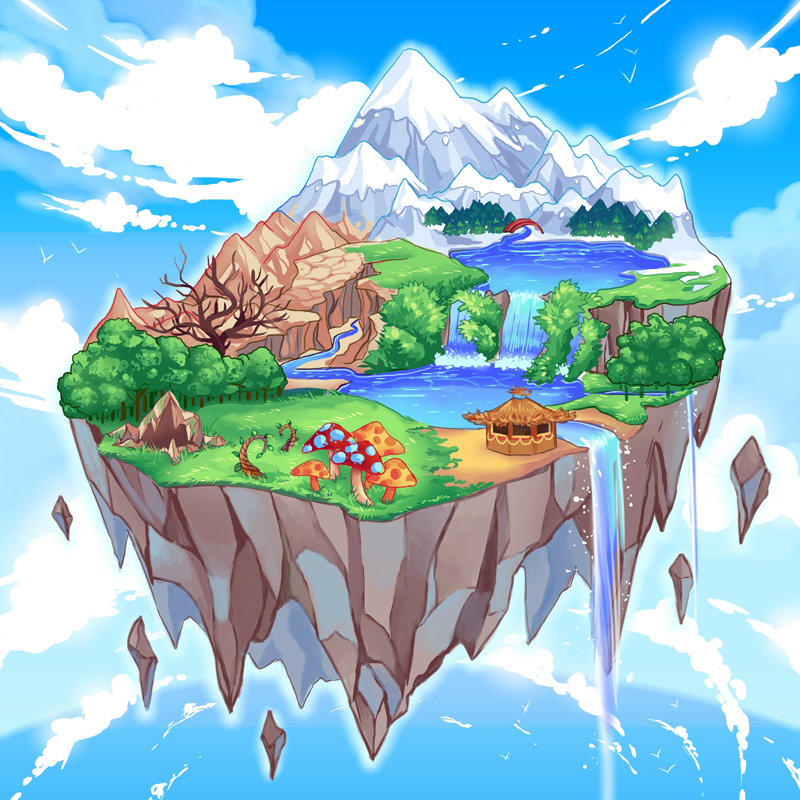 Ara has
nine
regions, and if you do want Ara to start being released starting New Years, how about picking which region you want to see released first?
But no hints...you only get the codename!!!
Okay, it looks like you guys are going for the Enchanted Woods first... click on the explore area to go to the submission thread!!!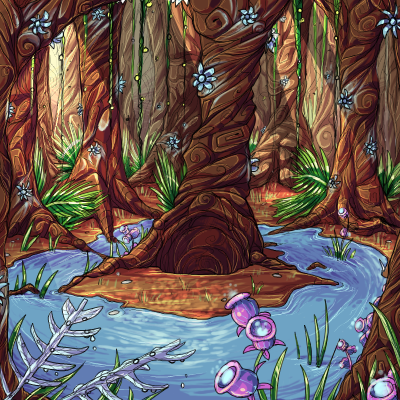 Posted by JAK (#15) on Sun Dec 4, 2011 9:56pm

---
Free Monthly Custom Game!
Site Update
It's time to give away twelve customs designed during December under the theme Holiday Tunes!
Normally we give away nine customs, but since it's the end of the year, I decided to add in a few. :3

To play the free custom game, please include the phrase "CUSTOM #__" in your news comment. For example, if you want Custom 1, please comment "CUSTOM #1."

You may only request one custom, may only request once, and only one person will randomly win each custom.




1................................................2................................................3





4................................................5................................................6





7................................................8................................................9





10................................................11................................................12

You have until December 5th at 11:59 PM to choose!

Contact Visark (185) if you made one of the above pets!

Check out the posts below this if you haven't already!

- Eri
Posted by Eri & -- (#17) on Sun Dec 4, 2011 1:35pm

---
Time for more Explore Pets!
Pets
What is that I see?
New things to evade you in explore!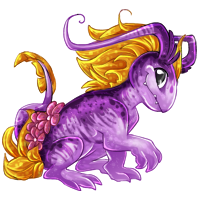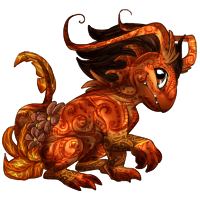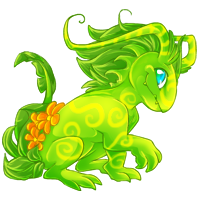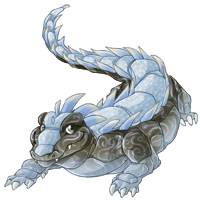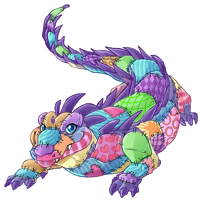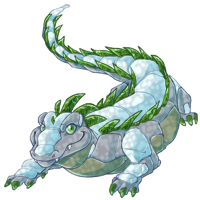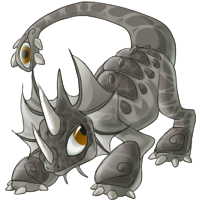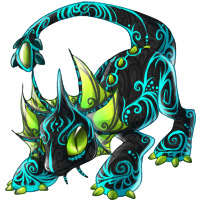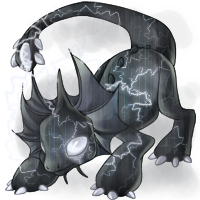 Please contact us for your copy of the pet if you designed one of the above.

Next week's bonus explore pets are the Maki, Oske, and Chromo!
If you color one of the above species and have it accepted, you'll receive 10 GP per coloration accepted instead of the normal 3GP!
If you want to design some, go and post them in their respectful threads here!

- Mauri
Posted by Kyu & Mauri (#1010) on Sun Dec 4, 2011 11:56am

---
HA Contest & 3rd Day of December
New Feature
HA Contest
Remember that HA contest we've been hinting at?
The HA Contest is now on the Play tab
, and you can enter your HA into the contest each week for free!!
Three contestants will win every week. The first place contestant gets a Random Breeding Coin (the item), the second place contestant gets a Custom Crystal Grab Bag, and the third place gets a random r100 item.


There's a link where you can share your entry with your friends too. Good luck and hope you enjoy the contest!
The contest starts every Monday and ends on Mondays too (:
December Daily Spotlight
The December Spotlight will be updated around 11 PM every day!
December 3rd Spotlight
Rae (#10736)
Rae runs and keeps track of a wishlist and chat thread, where everyone, especially herself, are always so generous. People regularly hand over some pretty good stuff to each other, and help each other to meet goals, whether it's pet collection, a specific item, or even just to have a dream pet/custom made. Everyone on the thread owes our thanks to Rae for making such an awesome place to hang out. - nominated by SelenaWolf (#10323)
We have decided to award
Rae (#10736)
with:

A
Lesser Breeding Pendant
so that she can grant lots and lots of breeding wishes from her thread!!
Check back at 11 PM tomorrow for the next spotlight, and
be sure to nominate people on the thread.
Posted by JAK (#15) on Sun Dec 4, 2011 1:19am

---
2nd Day of December
Contests
The December Spotlight will be updated around 11 PM every day!

December 2nd Spotlight

Shadow Files (#9437)
I don't know Shadow personally, but I think we are all familiar with her work! Last year Shadow created what is in my opinion the #1 Aywas Resource, The Aywas Wiki. Ever since, Shadow has been working her butt off to make the Wiki into an incredibly thorough Aywas guide. There is still a lot of information that needs to be added, but as it stands the Wiki still has information that cannot be found anywhere else. For instance, recently they'd been adding previews of what HA clothing items look like while on both female and male HAs - a feature that I'm sure will prevent thousands of "Crap this looks horrible on my HA" purchases. Also, many of the pet pages on the Wiki contain the "Made By" information, so that all of the Aywas Contributors can actually get the proper credit for the Site Pets that they created; at the moment, the only other way to find that information out is to hunt through the submissions and match site pets with the member who submitted them.
The Aywas Wiki is Shadow's passion, and she created it because she has a passion for Aywas, it's community, and for helping the site out. She has accumulated a very reliable core group of helpers, and with their assistance she has built the Wiki into a resource to be reckoned with! The best part of this all is that she's constantly building the Wiki, adding new information, new features, coming up with new ideas on how to present information....just to show how awesome the Wiki is, here's a bit of information that is posted on the home page of the Wiki: "We currently have: 6,045 articles, 6,882 files, and 512 users..."
Now that's an Aywas User Guide!!
--nominated by Chianya (#12264)
We have decided to award
Shadow Files (#9437)
with:

x 5
Five
Custom Item Package
so she can contribute items to the site to add to her wiki... ;D
Check back at 11 PM tomorrow for the next spotlight, and
be sure to nominate people on the thread.
Posted by JAK (#15) on Sat Dec 3, 2011 12:21am

---
Licenses?
Site Update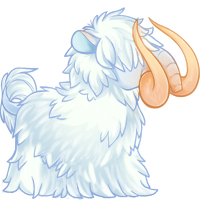 How are licenses/poaching working now? :3

I put some new pets in Holiday Lane for you to test them on!




You also might've noticed that your Bonsai tree grew a friend overnight due to a little coding snafu. We're just going to go ahead and let you keep that second tree to use on more people!

If your tree spawned more than one friend, send your extra(s) to me. (If you purchased more trees, don't worry about those, they're yours to keep.)

If you are missing a tree/yours failed to regenerate, contact me and I'll get that fixed for you!

- Eri
Posted by Eri & -- (#17) on Fri Dec 2, 2011 10:29pm

---
1st Day of December
Contests
The December Spotlight will be updated around 11 PM every day!

December 1st Spotlight

Ţą|ą ツCheshire (#5252)
Cheshire has colored a number of site pets and when Lightning Weaver went MIA in late February of this year, she stepped up and took over running the Adoption Center Contest which is now in it's 34th week. The aim is to bring color and life to the adoption center and it has done so much to get rid of all the dirt rogrs and loggerhead shrike reves that used to plague the adoption center. At one point during the summer, we were the ones stocking the adoption center. Cheshire has done so much for us, it would be nice if something special was done for her too. - nominated by Aqua (#14764)
We have decided to award
Ţą|ą ツCheshire (#5252)
with:


Two
Miniature Phoenix Trees
to stock the adoption center with lots of pets for her mission.
Check back at 11 PM tomorrow for the next spotlight, and
be sure to nominate people on the thread.
Posted by JAK (#15) on Thu Dec 1, 2011 11:20pm

---