Recent News
Search Options ►
Art Gallery & Holiday Lane Pets
Site Update


The Art Gallery has been judged!
Oh my gosh I wanted to eat ALL THE COOKIES. ;~~~;

This week's theme was holiday cookies and we received a ton of delectable entries!
Here are our winners: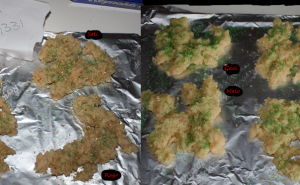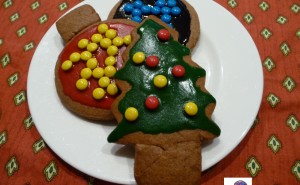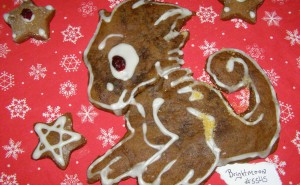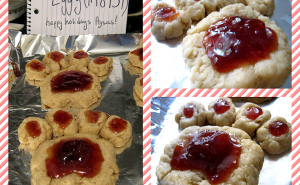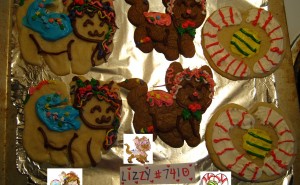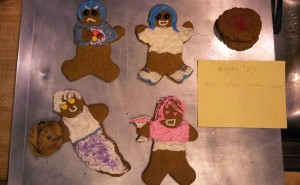 They won:






This week's theme is Ornaments!
These should not be digital, but rather crafty ornaments that you create and take a photo of.
Remember to keep it obviously Aywas-related and have your name and ID in the picture on a piece of paper or displayed in some other way.

I also uploaded a bunch of new pets to Holiday Lane!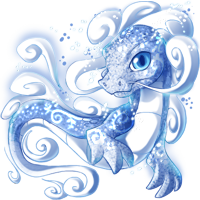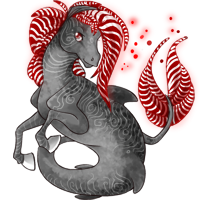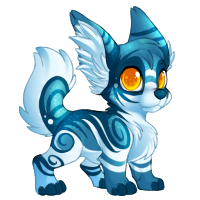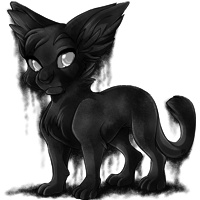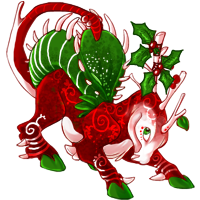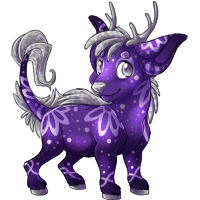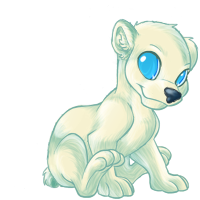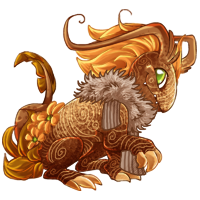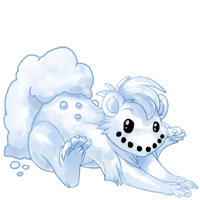 There's more new ones than this, so this is just a sneak peek.
Have fun catching them and have a good night! :3

- Eri
Posted by Eri & -- (#17) on Wed Dec 14, 2011 12:17am

---
A New Raffle has Started!
Items
A new raffle has begun
Platinum Breeding Pendant

Ticket Price: 1 Candy Cane
Max Tickets: Unlimited
End Date
: December 25
Saw that coming, didn't you
Posted by JAK (#15) on Tue Dec 13, 2011 9:41pm

---
Predicts Tutorial and Other Updates
Site Update




Hello all!

I'd like to point you to our new spiffy Predicts Rules & Guidelines page! It's currently not linked up under the archives menu but it will hopefully be soon! Please do not confused the Predicts Rules & Guidelines with the current "Predicts Tutorial" listed underneath the Archive menu.

Please be sure to read through this page before submitting any predicts, some things have been added and/or changed. I'd like to specifically note that the RBC section has changed slightly, as it was being greatly abused. All changes and rules listed in this page will apply to all breedings currently in queue, and all breedings submitted after. So if your RBC (or any other coin) predict is rejected, please check out the Predicts Rules & Guidelines page to better understand why!

Also wanted to bring your attention to the Pet Genuses Page. A certain button/link has been added at the top of that page that I believe a bunch of you will be happy about. :D Ohhh yes.

And guess what? MORE UPDATES.
Well, just one more.

The breeding tutorial has been uploaded slightly. Cirrus, Neura and Raw pets are now included in the tables under the "Number of Babies" section. And the breeding staff directory has been updated to include my 2 new recruits to the predict system! We're overhauling how the helpers are going to be distributed across the system in hopes that things will run a lot quicker! I'm looking forward to seeing the progress. :3

Be sure to check out the news posts underneath this, they hold quite a bit of interesting information!

EDIT: We seem to have passed over Neura in the updating. It'll be added as soon as we can but for now here are some rules in regards to Neuras and the coins they can use (which is very similar to xaoc rules):

"* Please note: Neuras are a major exception to the rare species group. Neuras cannot be bred to other neuras, and any neura bred with a different species will only have a 2% chance of producing a neura offspring."

- Mauri
Posted by Kyu & Mauri (#1010) on Tue Dec 13, 2011 5:40pm

---
Fixes, Fixes, Fixes!
Site Update
We're in the middle of working through some fixes, so if you notice things breaking, going missing or looking a little wonky, never fear! Let me give you a couple more details on what's being tweaked.

The magic bar that went missing a few months ago has been restored--which inadvertently got the Holiday Tree and Battledome links removed, but they're back!




Usable Potions
Remember all the cool potions that turn your pet into a specific coloration? You might've smashed yours in rage because they didn't have a working use option, but now they do! Right now if you use them, though, the pet genus won't update properly (aka, if you use a Bee Melo potion, you will have a male/female Bee instead of a male/female Bee Melo). So try to hold off on using those until I let you know it's safe that your poor pet won't have an identity crisis.




Forum Preferences
If you're premium or have a colored name, you might know that forum preferences are a bit wonky and have been for a loooong time.
The good news is, orange posts now work! The bad news is, I accidentally made them a barf color.
And they kinda sorta ate orange names.
But!
Those things are being tweaked and I'm currently looking more into other forum preference issues.




Lair Sorting/Grouping
By now, you probably realized that lairs are acting up and trying to sort pets is proving to be a tad difficult.
We're trying to fix the old lair sorting problems once and for all, but in order to do that, we have to break them a little. Remember how removing a pet from a group would mock you by removing the first pet in the group, but leaving the one in there that you actually wanted to kick out? That's fixed! So now we can tackle the other problems.




Locking Pets!
If you used the snazzy lock feature on any of your pets, you were probably very thankful you did when you accidentally went to visit Rogue and he tried to change your pet, because the lock stopped his powers dead in his tracks!
The lock was no match for random potions, however, which could still change your pet due to a glitch. I'm very happy to announce that this is now fixed and I spent quite a while this morning testing it out, so your customs don't have to worry about being transformed into a Loggerhead if you lock them.




Confirmation Screens
Related to the above, both the regular Ray Gun and the Lesser Ray Guns didn't have confirmation screens before zapping your active pet, but they now do!



Active Pet Display
If you don't have a Human Avatar, your poor icon, online status and name were probably covered up on the forums by your fat active pet. :C They've now been moved to a fixed position below all that information so we can see you clearly! (Might end up seeing if we can tweak the pet spot since I know there's a big "gap" for you there where the HA would normally be, but hey, it's somethin'!)


Huuuuge thanks to Aggie, who has been addressing all these issues for us while Yasu is working on his assignments!
There are many more fixes to go, but this is awesome progress.





Conservation Pets
Don't worry, I haven't forgotten about you!
There's a glitch going on right now where "special" pets are being obtained through random potions, so I want to get that fixed before I go sending out pets and mixing the legitimate pets with the glitched ones.
I'm also going to talk to Slash about possibly pulling the special pets for donation events from the Aywapedia and making them customs instead, since I know that was a suggestion.
We'll get it figured out and then let you know what's up!




SCC Species
There's a new sub-board under Pet Design Sales, called SCC PSD Sales.
Silver Species are becoming more and more popular, so we've decided to give you a space specifically designated for selling PSD uses for your species! If you have a current thread for silver PSD sales in Pet Design Sales, Pet Sales (SCCs), Misc Sales, SCC Species Chat, etc., feel free to PM a moderator to move it for you!


Okay, phew!
I know I'm late on the art gallery, so I'm going to get that up in just a bit here, and then I'll be adding some more pets to Holiday Lane. :3

I hope you guys enjoy the updates as much as I do!

- Eri
Posted by Eri & -- (#17) on Tue Dec 13, 2011 2:08pm

---
December 12th Spotlight
Contests
The December Spotlight will be updated around 11 PM every day!

December 12th Spotlight

Lala-Elf #2782
Her contribution isn't directly related to Aywas, but she is very loved, as is her contribution to the site. Lala created a thread for people with insecurities and low self-esteem. It's a place where people like that can go and talk and help and support each other. Lala posts often and always tries to help out. She always has something nice to say, and has made me smile many many times when I was feeling down.
I really think she deserves something for being so kind and caring and great.
- nominated by Ellie (#804)
We have decided to award
Lala-Elf #2782
with:

Species in a Bottle
I wonder what she might make?
Check back at 11 PM tomorrow for the next spotlight, and
be sure to nominate people on the thread.
Posted by JAK (#15) on Tue Dec 13, 2011 5:05am

---
Lesser Breeding Pendants
Site Update



This is a short update to let you all know that Lesser Breeding Pendants have been removed from the SP shop due to the overwhelming amount that are in circulation right now. We plan on adding more items to replace the LBP in the very near future and potentially circulate items every few months from the SP shop from now on.

I hope everyone understands the decision, especially since there is almost two times the amount of LBP breedings than LBC breedings in queue... that is really imbalanced. I'll put up a newspost when we decide what to cycle through the SP shop next.

Edited to add:







Some items were added to the SP shop for now. We are also pondering an SP shop-exclusive species.





You found me! Take me home for a prize.
Posted by Ash (#90) on Mon Dec 12, 2011 7:50pm

---
December 11th Spotlight
Contests
The December Spotlight will be updated around 11 PM every day!

December 11th Spotlight

Kaze (#989)
Someone had already nominated Kaze and mentioned how great a person she is, but I wanted to add why I believe she deserves this spotlight. Kaze created the "Love Your Life; Live Your Dream!" thread in the Yay forums. This thread spreads optimism and hope through Kaze's and others' personal accounts of hardship, how they overcame obstacles, and how they see beauty in everyday life. Posts range from ecstatic speeches of how amazing life can be, to dealing with painful memories of the past, and even to the amazing beauty in a snowfall. Kaze personally spreads joy and support through her detailed and poetic messages of her personal experiences with beauty or to those in need, and she always lends an ear to those in need of advice or who have discovered amazing things in life as well.
- nominated by Sumo (#21504)
We have decided to award
Kaze (#989)
with:

Blue Crystal Talisman
for making some crystal pets :)
Check back at 11 PM tomorrow for the next spotlight, and
be sure to nominate people on the thread.
Posted by JAK (#15) on Sun Dec 11, 2011 10:15pm

---
Platinum Breeding Coin
Items
As originally promised, the Platinum Breeding Coin is now on sale.




It is 85 GP in the Cash Shop. It will be available for two weeks, once a year, always the two weeks before Christmas (so it will leave the shop on December 26th).

Recall that this coin will allow one of our SCC artists to design a custom drawn, SCC "Pet" offspring based off the parents of the breeding. Regardless of what you breed together you will still get a "Pet."

Addons cannot be used with this item. You will be given a list of available SCC artists and asked to select three. Your artist will be selected at random from the three you pick. Your artist will send you the PSD to your new silver custom. You can submit a new custom from the PSD with a Silver Custom Crystal to establish a new silver species.

In the next few days or a week, we will be adding some more items (both new and old) to the Cash Shop and BP Shop for the holiday season. :) They are pretty cool so look out for 'em.

The SCC artists are looking forward to doing your new Platinum breedings... enjoy!
Posted by JAK (#15) on Sun Dec 11, 2011 4:48am

---
December 10th Spotlight
Contests
The December Spotlight will be updated around 11 PM every day!

December 10th Spotlight

Malicus (#30617)
No human avatar
This user figured out a glitch that's been puzzling me, Eri, and Yasu for the last two months... WHY ON EARTH ARE THE MONSTERS IN ADVENTURE SO STRONG? Malicus figured out that equipment attached to your pet is affecting the monsters too...and now this monster issue we've been tearing our hair out about can now be fixed and we can stop obsessing over why the monsters were so strong despite being low level :)
- nominated by Slash #1
We have decided to award
Malicus (#30617)
with:

Glittering Skull
... add some more pets to that Favorites section!
Check back at 11 PM tomorrow for the next spotlight, and
be sure to nominate people on the thread.
Posted by JAK (#15) on Sun Dec 11, 2011 3:23am

---
Famine's Feast!
Site Update
Amid the merriment of Holiday Lane, an unusual darkness creeps over the horizon; not the darkness of night, but of doom. A single silhouette emerges with three smaller, flickering shadows of silhouettes trailing close behind, all indiscernible until they come to a clearing in the snow. Then a cold, hollow voice imbues the region.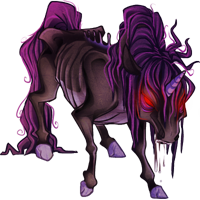 "Had you assumed I would neglect the world that so wisely chose me as its ruler? My friends and I have returned to partake in what you might call holiday festivities. After all, an apocalypse is a special occasion.

I have set up shop in Ay and am asking for your Floating Orbs. After all, I have quite the taste for souls.
In my shop you will find pet replicas of myself and my three henchmen as well as some weapons that might come in handy, and even a few trinkets to show your unwavering support for us.





Famine's Feast will be stocking these items and asking for Orbs until I've had my fill, but I must warn you that it might be a while. I'm a little famished, if you haven't noticed."

Orb Trophies have also gone out!
Everyone who participated in the orb event received some kind of trophy. :3





The special apocalypse unuses are unbreedable, but they'll look cool in your pet collection!

I hope you enjoy the shop!

- Eri
Posted by Eri & -- (#17) on Sat Dec 10, 2011 9:24pm

---