Recent News
Search Options ►
Scavenger Hunt Prize Structure
Contests
After much deliberation, the Scavenger Hunt prize structure is now complete and ready to be revealed!

PS: This is going to be a massively large news post.

First, note that the Platinum Claw is replacing Flux vouchers. If you have a Flux voucher, feel free to trade it in for a Platinum Claw.




Platinum Claw

Second, some edits have been made to the Scav Paint prize. It is now the Gold Scav Paint, meaning 75% edits or less toward Scav Silver Customs. There is also a Blue Scav Paint and a Metal Scav Paint.




First Place
Each team member will win this prize pack:















Neura Custom, 50% edited
One Year Premium (transferable)
Speedy Breeding Coin (Voucher)
$10 Artist Voucher
10x Custom Item Refill
2x Alt Hybrid Voucher
Game Master status
Gold Scav Trophy

10 Silver Paws
In addition, the winning team as a whole also gets these prizes:
- Team-Decided Event Day
- Entry into "winning team" Plush Series
- Team-Decided Explore Region
- Team-determined rare Clothing set
- Design September's Raw Species
Second Place














Neura Breeding
Six Months Premium (transferable)
$5 Artist Voucher
10x Custom Item Refill
2x Alt Hybrid voucher
Silver Scav Trophy

8 Silver Paws
In addition, this team as a whole also gets these prizes:
- Team-Decided Event Day
- Team Decided Site Pets (each team member can describe an explore pet)
Third Place

or

Or both genus customs, but no lineart changes.












Six Months Premium (transferable)
10x Custom Item Refill
2x Alt Hybrid voucher
Bronze Scav Trophy

6 Silver Paws
Fourth Place








Lunaris Custom (no edits)
Vion Custom (no edits)
Three Months Premium (transferable)
10x Custom Item Refill
Alt Hybrid voucher
Scav Ribbon

5 Silver Paws
Fifth Place







Lunaris Custom or Vion Custom (no lineart edits)
10x Custom Item Refill
Alt Hybrid Voucher
Three Months Premium (transferable)
Scav Ribbon

4 Silver Paws
Sixth Place







Vion Custom or Lunaris custom (no lineart edits)
Three Months Premium (transferable)
10x Custom Item Refill
Alt Hybrid Voucher
Scav Ribbon

3 Silver Paws
Seventh Place







Three Months Premium (transferable)
10x Custom Item Refill
Scav Ribbon

2 Silver Paws
Eight Place







Three Months Premium (transferable)
10x Custom Item Refill
Scav Ribbon

1 Silver Paws
Tier Prizes
These prizes are awarded according to the average points scored for all teams. They are added onto the above prizes, if won. They also stack, so Tier 1 gets Tier 2, 3, and 4 prizes as well (with the exception of SP -- you only get the SP for your highest tier).
Tier 1
2 Standard Deviations above Average





Tier 2
1 Standard Deviation above Average




Tier 3
Average



Tier 4
One Standard Deviation below Average



Effort Prizes
The new Effort Prizes give a whole new dimension to the Scavenger Hunt game. You can choose to focus your efforts on turning out excellent quality task results instead of focusing on completing as many as possible.
An Effort Prize can be won by a single team member for their effort in creating an excellent task result.
Nominations to the Effort Prize category go here.
You can discuss the Effort Prize category here.
One prize will be awarded to each single winner. The prize rewarded depends on the entry. Prizes will not be awarded more than once. This is the prize pot:







Xaoc Custom
Full Litter of Hybrids (includes Breeding Coin)
Choose Your BC Site Artist
Breedable Voucher
500 GP
Alt Hybrid Voucher
Game Master status
Big Gaming System of Choice (Xbox 360, PS3, Wii) US ONLY
Little Gaming System of Choice (PSP, 3DS) US ONLY
Video Game of Choice ($50 value or less)
$100 Amazon giftcard
Flux
Last but not least, the flux has an alternate lineart. This lineart has no restrictions, so you may upload one with any Platinum Claw or Flux Voucher.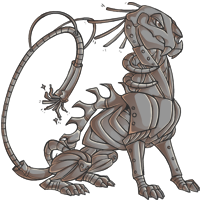 Posted by Jack (#1) on Thu Jul 7, 2011 5:55pm

---
Various contest winners
Site Update
Take a short survey!

There's a prize at the end. Satiate my curiosity.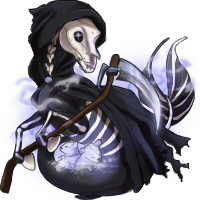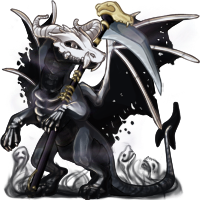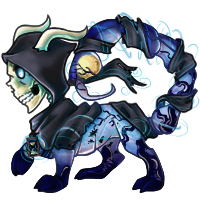 Custom 1 Winner: Fii #23515 (out of 82)
Custom 2 Winner: Greymuzzles #23960 (out of 342)
Custom 3 Winner: PandaLover #20057 (out of 40)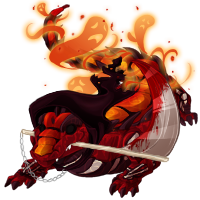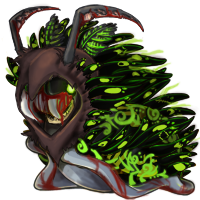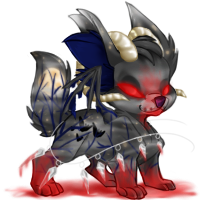 Custom 4 Winner: Rocket NyctiCorax #1965 (out of 47)
Custom 5 Winner: Awkward Turtle #10402 (out of 48)
Custom 6 Winner: Fallen Niko #19917 (out of 116)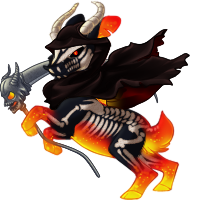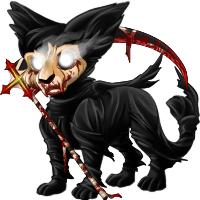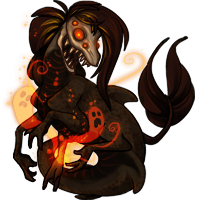 Custom 7 Winner: Lacelly #1832 (out of 83)
Custom 8 Winner: Valentine #23414 (out of 104)
Custom 9 Winner: Mercury Apollo #3389 (out of 136)







A new Trivia Game was released. Play it now!

Previous answers:
What currency was used for a user-created event? Sand Dollars
Which used to be given away for roughly every thousand users joined? Eggs
How much BP did the first GP sell for? 5000 BP
Which of the following donations events was not held? An event to pay for a user's operation
Which of the following pets was not colored by Slash? Fennec Fox Melo
Which color sphere was arguably sentient? Yellow
What color layout was originally pitched as V2's design? A black one
What action gave out Epsilon plushes? Watering plants
How does one go about obtaining an onsite Kaz Plush? Donating $10 or more to charity
Which pet was not originally drawn by Bexxy/Romance, an old site artist? Vyne





This week's Raffle Crystal winner is...
Kitten #10599
Who had 39 Raffle Crystals. There were 23,933 in circulation.
This user won: Three Breeding vouchers for each of the new quarter hybrids

The new prize is: Voucher for a full litter (4 offspring) from a Breeding Coin hybrid breeding.



Notices

Breeding Coin Packages will leave the Cash Shop at 11:59 PM on the 8th.
Vamp/Zomb game ends in approximately 24 hours. Prizes for this game will not be distributed until after Scavenger Hunt is finished so that the Hunt can be fully moderated without much distraction. However, trophies should be.
Posted by Jack (#1) on Thu Jul 7, 2011 12:48am

---
Scavenger Hunt July 2011
Contests

Scavenger Hunt July 2011



The time is drawing nearer... are you ready to tackle Scav?

Establish your team base here!


What is Scavenger Hunt?
Scavenger Hunt is a game occurring in January and July that involves working together with a team of other users to win massive prizes. A list involving tasks will be posted on midnight of the day the Scavenger Hunt game begins, and includes such things as getting high scores in games, drawing, writing, creating real life crafts, and doing strange tasks for points.
The prize list will be posted when Scavenger Hunt is closer to beginning.
Scavenger Hunt begins Midnight, July 8th.
Scavenger Hunt ends Midnight, July 15th
The list will be 300 questions long.
Because I can't think of 500 questions. That makes it easier for you!
Scavenger Hunt Rules
1. Teams can consist of
twenty
or less players.
2. Each player, inactive or not, on an account counts toward a slot.
3. Staff will not hash out prize disputes.
4. Team leader has the power to kick any player off their team.
5. Teams are responsible for the action of all team players.
6. Unsportsmanlike conduct will
not
be tolerated in any form. Respect your team members, other teams, and the event.
7. Cheating will result in the entire team being disqualified without any prize.
8. Screenshot proofs must be dated with time and date.
No exceptions this year.
9. Photo proofs must include a piece of paper in the shot that has the team name.
No exceptions, and no photoshopping in text.
10. Art proof only requires the final image and the team's name on it.
11. Writing proof only requires the final draft and a word count. Feel free to link a Google Document in your proof slot if the result is too long.
12. Judges can assign full, partial, or no points based on the task proof submitted. Quality of the submission is not taken into account as long as it follows all the task's requirements. However, recall that the Art Gallery will award prizes to the coolest Scavenger Hunt entries that are submitted to it.
13. Tasks cannot be combined this year. Every task must be done uniquely.
14. Tasks must be followed to the letter. If you have a question about a task, use the brand new
Scav Rules Forum
, but keep in mind that tasks will NOT be twisted or given exceptions, so don't ask questions like that.
15. Off-site Scavenger Hunt forums are not allowed this year - please use your team's private forum.
16. The list/proof system is automated this year, so you
must
get your entries in by the deadline, or you'll be locked out.
17. Please keep all non-private Scavenger Hunt related discussion on
the Scavenger Hunt Chat board
, where you can talk to other teams' members and discuss Scav..
Get prepared for Scavenger Hunt! Establish your team, accept your team members, plan ahead, and enjoy your private team boards and the automated list-submission system!
Various other things - like Trivia, Raffle Crystal, and the Monthly Customs will be posted tomorrow to give this news post time to shiiiiiine.
Posted by Jack (#1) on Tue Jul 5, 2011 11:30pm

---
Happy Fourth of July
Pets
Happy 4th of July!
That last word might be invisible. xD

These four special pets have been released into the Bridge area of Explore for 24 hours only. Enjoy the fireworks!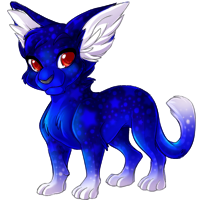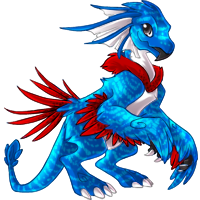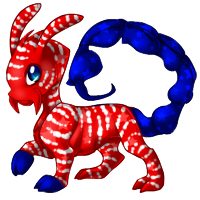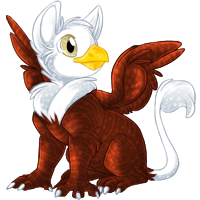 Don't point the fireworks at your face when you light them - just a suggestion!


Posted by Jack (#1) on Mon Jul 4, 2011 7:48pm

---
Cirrus - Cooking!
Pets
Remember when I mentioned a new prize was coming for Cooking?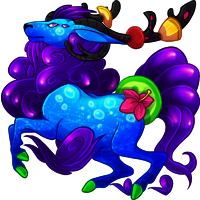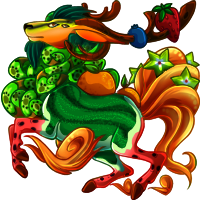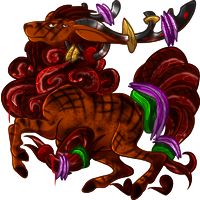 Cirrus

The Cirrus is a pet that can only be obtained through Cooking. Every 50 levels, Chaos will give you an additional prize - you'll either be able to select one of the colorations and take it home with you, or he'll offer you this item:




Bottled Elemental Storm
This is the custom-creating item for the Cirrus. It allows up to 50% edits.

Enjoy!
Posted by Jack (#1) on Mon Jul 4, 2011 12:57pm

---
VvZ Game - Success!
Site Update
Okay guys, the Vampires vs. Zombie game should be working normally now... go kick some (vampire/zombie) butt!!
Posted by Jack (#1) on Mon Jul 4, 2011 12:26am

---
Art Gallery
Contests
Keep playing the Vampire vs. Zombies game!
I know it's glitching right now but I have NO programmer online to fix it.
----

Here are the winners of this week's Art Gallery: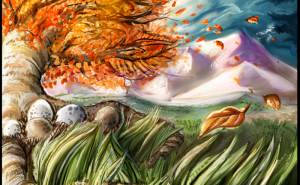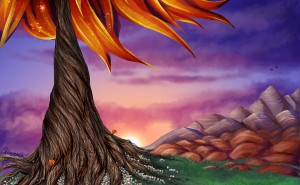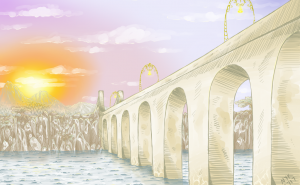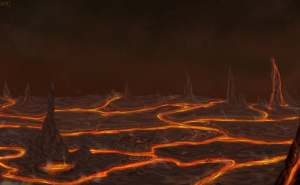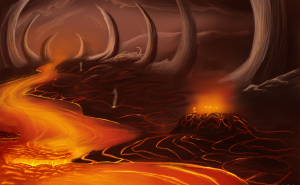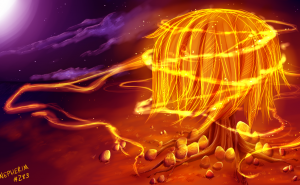 They won:





Next week's theme is:
July 3rd - 10th: Breeding Coins and Hybrids
Posted by Jack (#1) on Sun Jul 3, 2011 8:58pm

---
Vampires vs. Zombies
New Game
Vampires vs. Zombies



All right zombies, those sparkly vampires won the last game, and we can't let that happen again, right? Sparklepires don't deserve to win. |:



*agitated twitch* I don't sparkle!



I sparkle... when I roll in glitter. C: Which I do often. But listen up, vampires! We won last time - because we're superior, as you know, no matter what those smelly zombies think - and we need to defend our title. You're with me, right?!



*facepalm* You two are taking this way too seriously.



Stinky? Shut up, sparklepire. |: Come on, guys, join the side of the zombies! We're awesome!



Join the winning side. ;) We won last time and we're going to win this time!! Vampires RULE!

Set your allegiance - are you a vampire or a zombie?

The game begins at midnight!! Good luck!

Chat Threads
Vampire Chat - Vampires only!!
Zombie Chat - No sparklepires allowed!!
Posted by Aketch (#22) on Sat Jul 2, 2011 10:40pm

---
Saturday Explore Pets
Pets
Saturday Explore pets, not-from-concentrate!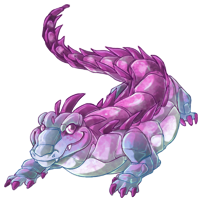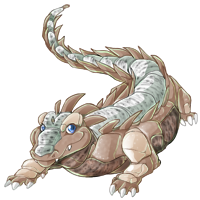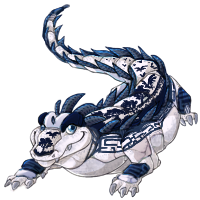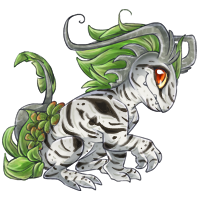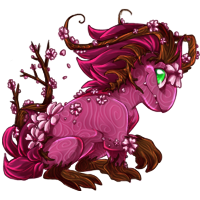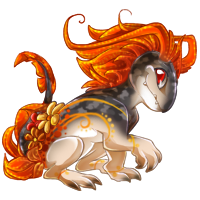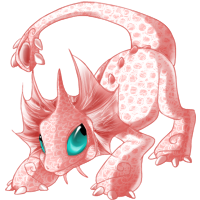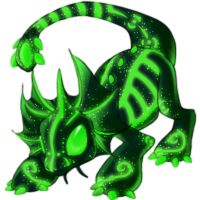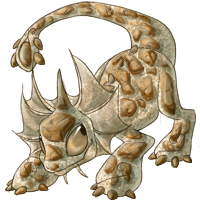 Up this coming week is one of my favourite sets - the Maki, Oske and Chromo! Being a huge Oske fan makes me a little biased, I guess. *hangs head* If you want to make the Cap'n happy (and earn yourself 10 GP per accepted colouration in the process) then head on over to the Pet Colourations forum, pick up the PSDs and get scribbling!

Now grab your Nets and a copy of the Aywapedia and go go go. :D
Posted by Captain Visark (#185) on Sat Jul 2, 2011 8:45pm

---
Poll for Plushes
Pets
We currently have a Melo, Quetzal, and Kaz real life plush... and a year after they were made, we're ready for three more. :)

Please pick three of the below:


These choices were based on a thread I posted asking for three nominations, and these were the top nominations by sixty voters.
Posted by Jack (#1) on Sat Jul 2, 2011 2:43am

---