Recent News
Search Options ►
Scavenger Hunt Results
Contests
Scavenger Hunt Game Results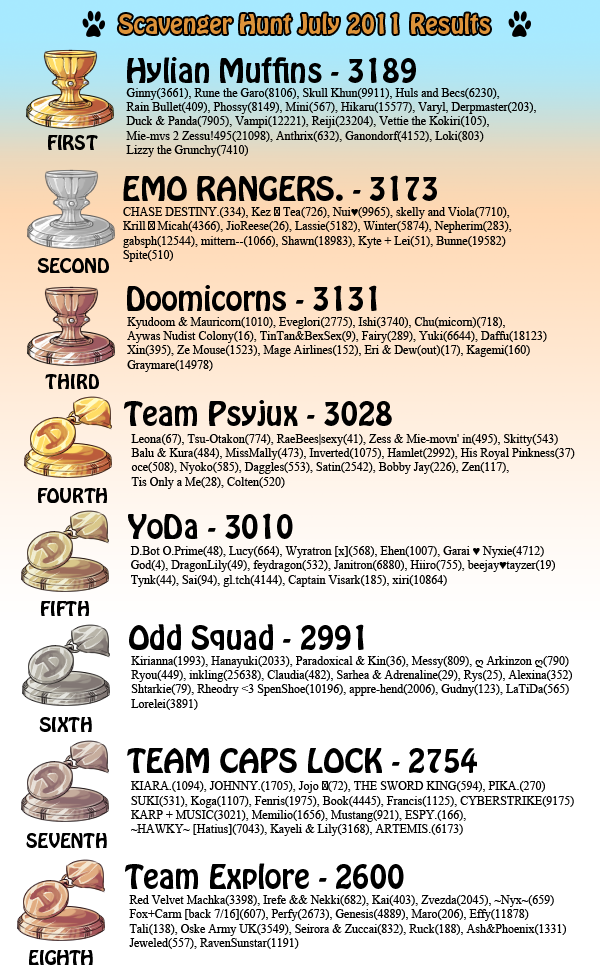 View all team scores on this PDF.
Average:
918
Rank A:
2227 and above
Rank B:
1265 and above
Rank C:
918 and above
Rank D:
470 and above
Some unlucky soul in the staff team will be selected to hand out prizes. Hmm, who should it be...
Scavenger Hunt Effort Prizes Results
Here are the prizes again, in case you forgot:
click here for thread.
Eighteen winners, one for each prize, were chosen from the pool of nominees. After much deliberation, they were ranked as follows (I also included a link to their entry and a comment):
1.
Blackie (1718)'s aywas movie
I virtually
knew
this nomination would win first prize in the effort contest the moment I saw it - you can tell an entry is special if you go back and watch it a couple of times and notice new, enjoyable things every time. This film has four important qualities: impressive directing and shooting, fantastic acting, great humor, and an engaging storyline. It amazes me that such a quality entry was made in the short time frame that Scavenger Hunt allowed. This nominee is very talented - this entry was among other top-quality tasks submitted by her.
2.
Dew (#17)'s animation
Early on in Scavenger Hunt, there was a thread full of people INSISTING that this task couldn't be done. I read that thread and thought to myself - I guarantee it, someone is going to come along and do this task, and do it fantastically. Dew created a great short with top quality animation and a cute story. This entry is a great example of how the amazing and "impossible" can be achieved!
3.
Maro (#206)'s fursuit
Teams submitted fursuits of varying quality, but this one impressed me all out. You'd swear that it'd been made over the course of a few months. There's depth in the mask, great fur texture, and it's an overall wonderfully crafted entry.
4.
Serith (#9483)'s NPC story
In Scavenger Hunt, you expect stories of questionable quality. After all, teams are expected to turn in nearly 200,000 words in content. This story, however, was crafted by someone REALLY OBVIOUSLY TALENTED. Wow! I could tell the quality from the first paragraph. It hooked me from the first line. The voice is fantastic, the tension crackles on the page, and the characters were fantasticly written. Not to mention, the writing itself is nearly flawless. It won't surprise me if I see this nominee on bookshelves soon.
5.
payne's grey #2358's sprites
There are only a few words... Payne. Is. Insane. And insanely talented! This submission is BEAUTIFUL, and--they're all animated! Holy crap! And they're all so gorgeous-looking! You'll love them, just go take a look.
6.
Paradoxical 36's book outlines
These book outlines following the adventures of Spenser are super creative and were great fun to read through. By the time you're through, you'll get an idea for how much trouble Spenser tends to get into!
7.
Kayeli (#3168)'s train layout
The skill in this entry is immediately visible. The texture and detail are fantastically crafted, and every time I look at it, there's another tiny detail that catches my eye.
8.
Graymare (#14978)'s train layout
When I first saw this entry, it wowed me. It immediately went on the consideration list for the Effort Prizes. The link seems to be broken now so hopefully Graymare will share it with all of you again, because it was a really beautiful entry.
9.
Rune #8106's mural
Rune went all out. It's a framed scene created in a way that makes it look like it's part of the room. It's well drawn and I think many people would be proud to have the painting on their wall - I sure would be!
10.
Eggy (#18951)'s scripts
This nominee turned in all three scripts, which can be viewed from the link. The layout is clean and visually pleasing, and the features work great.
11.
Anthraxe (#13289)'s metal sculpture
Wow! Talk about complex. This drylis sculpture is neat to look at, and must have taken a while to make. The method of creating it is very unique and interesting.
12.
Xin #395's jewlery
The queen of jewlery strikes again! Naturally, an absolutely FANTASTIC piece comes from Xin, who always manages to impress me with her wire skills :)
13.
Hana1#2033's embroidery
Talk about going all out! Most people did a couple of lines for a background, but this one really WORKS! The pets look great, and the emulation of Explore is neat.
14.
Keptin #85's stained glass
I can imagine making an actual stained glass piece is really difficult. Keptin's came out lovely.
15.
RyuArashi #3998's TCG
I saw a lot of TCG entries that were pretty obviously inspired by Magic or YGO!, but this one was really unique and grabbed me with its concepts. I really want to play it, as a major TCG fan!
16.
Tawreh (#410)'s maki article
This article doesn't leave anything out! After reading this, you'd swear that the maki is an actual creature in our world.
17.
Skitty #543's comic
This comic is really entertaining. The ending was totally unexpected, and the humor throughout is fun and made me laugh. (change the comic page number in the URL to go to the next page)
18.
Arkinzon's awesome artwork - Beltaine Arion
The challenge - could someone actually draw one of the pets Beer designed, detail and all? Arkinzon took on the challenge and produced a piece that I think should make Beer proud!
Prizes for this category will be distributed as follows: first place winner gets first pick, second gets second pick, third gets third pick, and so on, until there is one prize left.
I hope all of you enjoyed Scavenger Hunt. Please be good sports and don't diss, complain, or otherwise lessen the joy that the winners in each category earned and deserve. Our rules against poor sportsmanship are still in full effect and we will not hesitate to eliminate all prizes from someone who ruins another user or team's moment of pride.
Posted by Jack (#1) on Mon Aug 8, 2011 12:10am

---
Art Gallery
Contests
Here are the winners for this week's Art Gallery: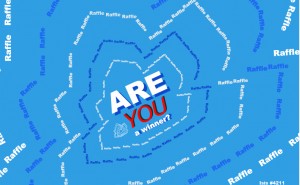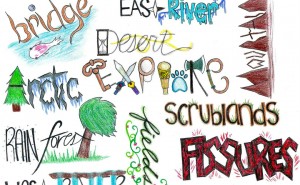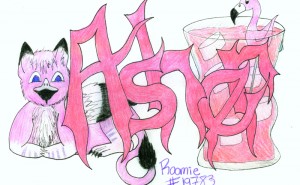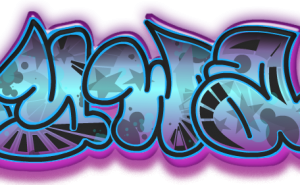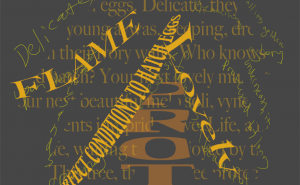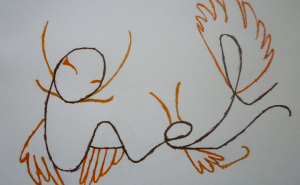 They won:
Vion Seeds and 1 SP

Next week's theme is:
August 7th - 14th: Graphics design (use official Aywas art)



There are some new Raffles for a new item, the Species Bottle.



Contains: 2x SCC, 3x SPotion. Perfect for creating a Silver Species.

They will be drawn at midnight, one at midnight for the next five days (not counting the upcoming midnight).


Don't forget Scavenger Hunt results come tonight at midnight.
Posted by Jack (#1) on Sun Aug 7, 2011 5:02pm

---
Many updates
Site Update
First of all,

The Vampires vs. Zombies Shop is open!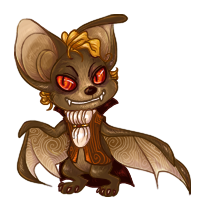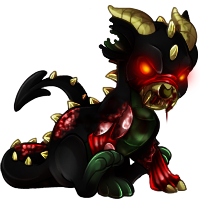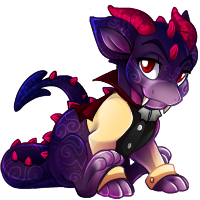 There are many pets and items, so take a look!
Some items to highlight are:

Blood Filtering Kit
This is a Breeding Upgrade (BU) item that works with Lesser Breeding Coins. If you attach this add on to your LBC breeding, your breeding artist will reference any parents of the pets bred that you own, when designing offspring edits and markings.

Book of Zombification
Another BU item that works with Breeding Coins and Holiday Breeding Coins. It will tell your artist to give your offspring a zombie theme. It will keep the same edits and general idea but be a zombified version of what it would have been!

Pendant of the Undead
Regenerating
Genus Changing Amulet.

Book of the Undead
Regenerating
Pet ID Resurrector.
Also, there was one more special item awarded due to the VVZ Game...

Fountain of Youth
This regenerating Fertility Potion (basically) was awarded to the top three people in both the Zombie and the Vampire covens.
Vampires -
1st Place: Aywas Nudist Colony #16
2nd Place: Varyl, Derpmaster #203
3rd Place: Lavender le Fay #5321
Zombies -
1st Place: Kai & Ama [Hiatus] #699
2nd Place: Rain Bullet #409
3rd Place: Artemesia #7416
Congrats to all winners!
In other news...
Raffle Crystal Winner
The winner of this week's Raffle Crystal game is...

Pan #24916
Pan won an Amazon Kindle and two Kindle books of choice.
Pan had 47 Crystals. There were 23,374 total.
Next week's prize: $50 PayPal or 50 GP
Trivia

Trivia was updated. This week's trivia is a compilation of Scavenger Hunt entries as well.
I am now going to go get ready for Gencon... toodles!
Posted by Jack (#1) on Thu Aug 4, 2011 2:18am

---
Welcome to August!
Site Update

Welcome to August!



August Events and News
August is going to be a fairly quiet month. We have no large events scheduled for the month as we start preparing over the next two months for everything happening in October.

Progress on Adventure is going well. We are currently beefing up the Battledome PVP with a host of new weapons (you may have seen them added to the Item Database). We'd like to make Adventure's Battledome one of the biggest, most-used features on the site.

Scavenger Hunt Results
Because this is what you want to see first; I know it.

Scavenger Hunt has been fully graded. I am opening up a thread called Scavenger Hunt Fixes for 24 hours, wherein you can post any tasks that seem to have not been graded.

Those are the only changes that will be permitted to the grading. Tasks will not be re-graded. If you were awarded more points than acceptable, it is in your favor.

Scavenger Hunt results will be released on August 8, 2011 at midnight.

Cash Shop Pets
Here are all the news pets that can be found in the Cash Shop for the month of August.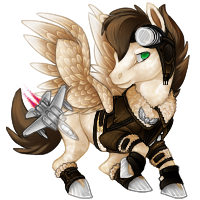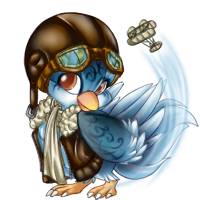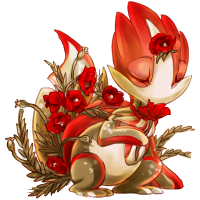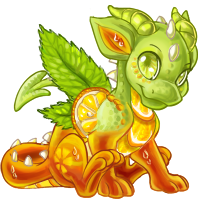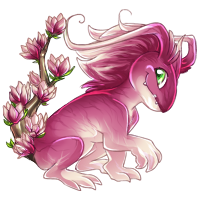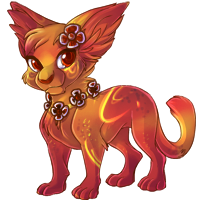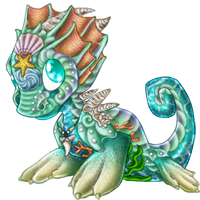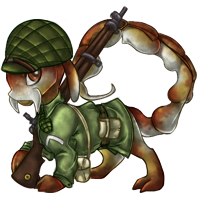 Click on any of the pets to go to the Cash Shop! They cost 3 GP for a common or 5 GP for an uncommon.

BP Shop Pets
Here are all the news pets that can be found in the BP Shop for the month of August!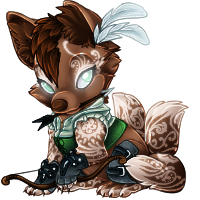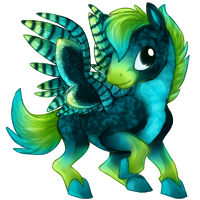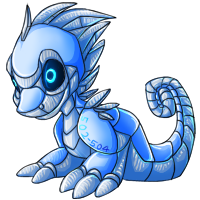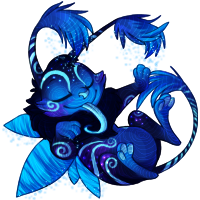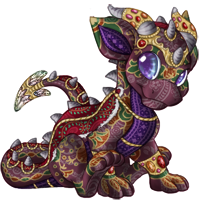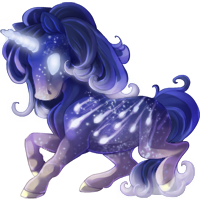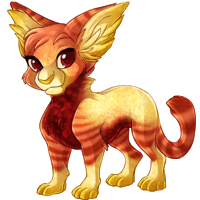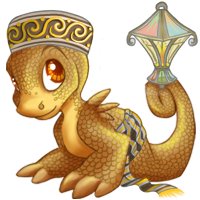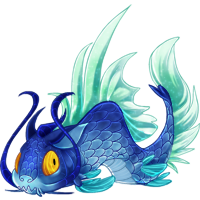 Click on any of the pets to go to the BP Shop! They cost 300,000 BP for a common or 500,000 BP for an uncommon.

Monthly Items and Lunaris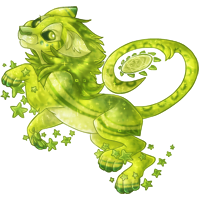 August's birthstone is the Peridot, which means that a Peridot Lunaris has climbed from the depths to join those whose birthdays lay in August. :)




The Essence of August 2011 is the monthly potion, and is in the Cash Shop for 2 GP.




This month's Premium Item is the Scroll of Transportation, w hich unlocks a feature in your account.

Monthly Contests

The BP Shop and GP Shop contests offer your choice of SP, GP, or USD, depending on your preference.

September Monthly Pets - GP Shop
Prize: 3 SP, or 15 GP, or $15 USD, and a copy of the pet

September Monthly Pets - BP Shop
Prize: 2 SP, or 10 GP, or $10 USD, and a copy of the pet

September Customs Contest - Post-Apocalyptic
Prize: 1 SP or 5 GP, and a Gold Custom Crystal or Silver Potion

Gencon Convention

If you are going to Gencon, you might see me there! I will be lurking around the MTG tournament area. I will bring along Aywas plushes, NPC charms (just got those in the mail), pet charms, and Breeding Coin charms along with me.

Send an e-mail to [email protected] during the convention if you'd like to meet up.


Apple Picking




August is the month to pick apples. Go see if you can pick any from the Phoenix Tree. They're flaming, but at least they're apples.

Free Customs
We're giving away nine customs designed during the previous month under the theme NATURE.

To play the free custom game, please include the phrase "CUSTOM #__" in your news comment. For example, if you want Custom 1, please comment "CUSTOM #1."

You may only request one custom, may only request once, and only one person will randomly win each custom.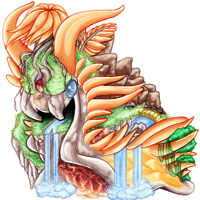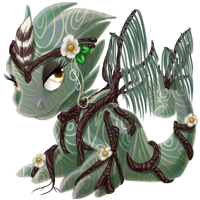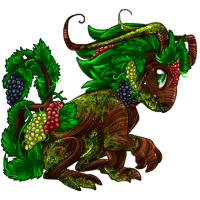 1..............................2..............................3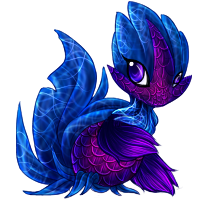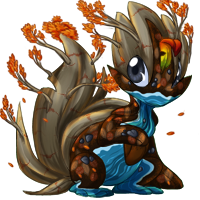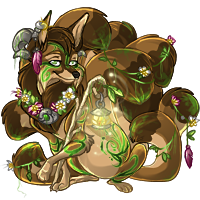 4..............................5..............................6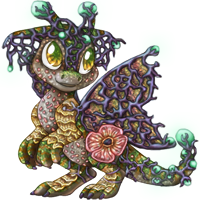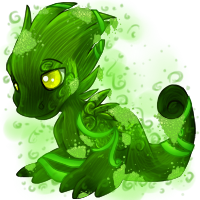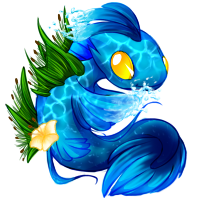 7..............................8..............................9

The random drawing will occur on August 3, giving you a little over 24 hours to make your choice. :)

Now that we're at the end, please remember to contact Visark (#185) for your artist's payment if you won any of the August contests.
Posted by Jack (#1) on Tue Aug 2, 2011 12:27am

---
Forewarning
Site Update
Just a bit of a forewarning, as of ONE HOUR FROM THIS MOMENT the site may get really laggy, then vanish completely for about 30-40 minutes, possibly re-appearing for moments here and there while I hopefully, after almost 24 hours of tweaking the server, resolve the lag issue completely. If everything goes well, the site will be uber fast when it comes back on line. Meaning, I can get back to fixing all these features up for you, and get the site in TIP TOP SHAPE so that I can start making NEW features again for everybody.

Sorry about the short notice, I would have waited until late tonight to do it, but I'm a mere mortal and need to sleep at least once in awhile ;) So don't panic when everything breaks, because I am just being awesome ;)

ALSO..... Sorry for taking away your chat bars. I should have them back up and running tomorrow or something..... Just want to fine-tune them a bit and fix any glitches :)
Posted by Rebel Networks (#19663) on Mon Aug 1, 2011 9:53pm

---
Lag Issue
Site Update
I have a question for everyone.... How's the lag today? I've been doing some messing around, and I want to know what kind of impact my changes have made upon the lag issue for all of you. Let me know :)
Posted by Rebel Networks (#19663) on Mon Aug 1, 2011 3:41pm

---
Happy Birthday
Random Silliness


Remember Baby Day, when we celebrated babies and awarded a spotlight to Dana #48?

Guess what? Her baby, Brooklyn, was just born!

From all of us at Aywas..
Happy Birthday, Brooklyn!
Posted by Jack (#1) on Mon Aug 1, 2011 1:44am

---
Art Gallery
Contests



Okay folks, I've done my part - I picked out what I felt were the six best entries to this week's Art Gallery. Now it's your turn to decide who's the grand prize winner of a set of Copic Markers.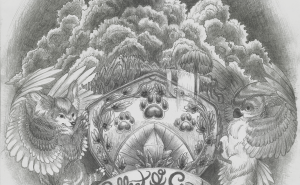 Saturn(#497)



Aria(#27790)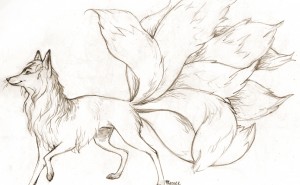 Pheonee(#18786)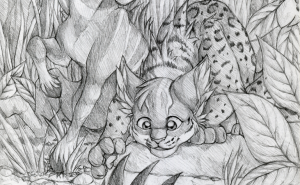 Linai(#883)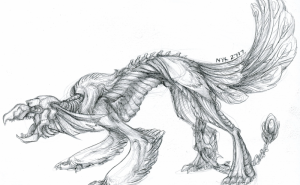 Floʞʎu(#2717)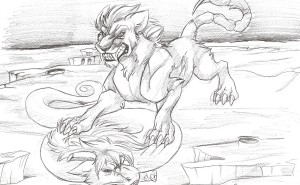 Eri & Dew(#17)

Click on each entry to go to the Art Gallery page, so you can view the entry in full! Think about your vote before you cast it... look at each entry and appreciate it... this is a vote toward $300 worth of Copic markers you're making here! :)

...

Have you looked at and appreciated each entry? Great! Let's move on to voting.


Regardless of who wins, every entrant received this prize:


The upcoming themes have also been updated. Here they are (it might take a while to reflect on the page):
August 7th - 14th: Graphics design (use official Aywas art)
August 14th - August 21st: Visual Poetry
August 21st - August 28th: Sculptures
August 28th - September 4th: Computer 3-D Modeling
This week's theme is: Word Art
Posted by Jack (#1) on Sun Jul 31, 2011 12:16pm

---
Lots of goodies~
Pets





The winner of the BCC and LBC bundle is--

MewNommer (#21141)

Congratulations! Your prizes are on their way! :D

And would you all like some pets? Yes? Okay then!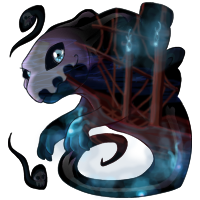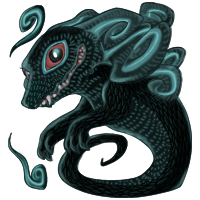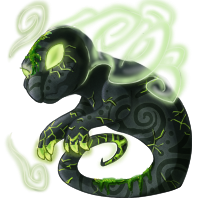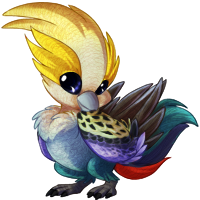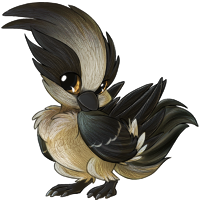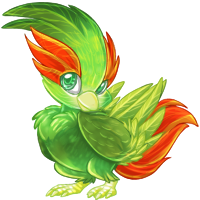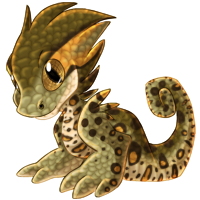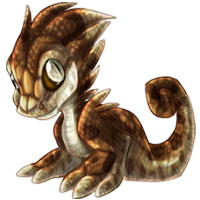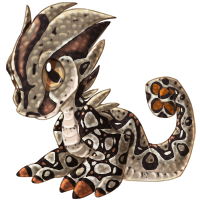 The submission criteria for the Explore pets is a little different this week, my friends. I would like you to submit for the Vyne, Lacer, Maki and Oske genera. Each accepted design will earn you 10 GP as per normal - in addition, however, the user with the highest number of accepted designs over the coming week will win these!






More sparkly than Edward Cullen!

Please remember we're always looking for quality, not quantity. Submitting ten designs makes you no more likely to win than someone who submits only five if Mauri can't see the love and tenderness in each one. :| *strums guitar*

So! To recap:
1.] submit designs for the Vyne, Lacer, Maki and Oske (as few or as many for each genus as you like)
2.] be certain they are all of the quality you would expect to see on site
3.] ???
4.] profit

Have fun! :D
Posted by Captain Visark (#185) on Sun Jul 31, 2011 3:46am

---
Just a tiny reminder...
Site Update




Derp, derp, derp...

Derpy Paleo has an announcement to make about Derp Coins. Please remember that they are not to be used on anything but same species pairs. Any in queue right now that aren't same-species will be refunded, but from now on you will not get refunds if you try to breed these. The description for the item was edited to reflect this, since it wasn't clear before (and the ability to breed non-same species pairs is a known coin bug). So long as it's Melo x Melo, Kyre x Kyre, etc. then you're fine (just remember to read the Breeding Tutorial as it's updated to see what isn't allowed with Derps -- for now, that's Xaocs and Neuras).

Other than that, happy derping!
Posted by Ash (#90) on Sat Jul 30, 2011 11:57pm

---