Recent News
Search Options ►
The Glittering Gala!
Site Update


Running March 30th - April 6th!

The Glittering Gala is a festival of glitz and glamour, with loud music and even louder outfits to welcome spring and the coming of the flower viewing season. Basically, it's party time here on Aywas. ;) Are you ready?

With the help of a Slashbot, a little pinch of stardust and Mori's mind, we bring you a week-long festival of good food, art, stories, and a metric universe ton of sequins!

Let's kick off the celebration with an explosion of fabric!


We have a lot gorgeous outfits and accessories to release throughout the event. And I mean a lot.
The Glittering Gala will have lots of limited edition clothing, but it will also make a permanent impact on the clothing shops around Ay. You can find the Layer Cake dress series and many more pieces in the stores now!

Now, what's a party without food?
These three tasty treats can be found in the Ay shops. Make sure you pay before you try and sample the food!







While you're chowing down, you might also want to feast your eyes on that pretty art I talked about.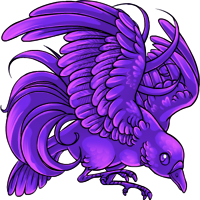 This lovely, glamorous bird is the mascot of our Glittering Gala event--aka, the silver pet base!
Click the image to download the PSD file.
30% edit room as usual, but this time we don't have a thread for you to trip over yourself coloring for. Instead, we have this shiny Velvet Stardust bag that you can use, which can be used from the Custom Pet page.





It only has enough magic in it to last for the duration of the Gala, so you must submit your pet(s) to the queue by 11:59 PM on April 6th!
Now, how do you obtain one of these snazzy bags?




SEQUINS!

I told you there was a ton of them, didn't I?

Sequins are a special currency that will be used in a seasonal shop for this event.
You can find them in any location in Adventure and will come across random piles between 1 and 10 sequins.
These points are locked to your account, so you cannot sell or trade them.

So, what will you be able to buy with Sequins?
Velvet Stardust, mounds and mounds of glamorous HA clothing, and extravagant pets!
We are going to wait for a day or so to open the seasonal shop. This will give us time to track how sequins are accumulating and help us determine item prices--not to mention upload all the goodies we have for you!







As if all this wasn't exciting enough, what's a party without some games or a little competition?
The Glittering Gala is also sponsoring art, writing and character contests, as well as hosting several auctions!

We're going to start off with a pair of BP auctions for two glammed-up custom pets!



Click on the pet's image to go to their auction!

Details on the art, writing and character contests will be posted shortly!

Note: If you submitted anything to either of the Glittering Gala threads, just hang tight! We still have a lot of things to accept and upload and then will be able to take care of payments. :)

Mori spent a lot of time planning out this event for everyone to enjoy down to the smallest detail, but unfortunately can't be here to see it kick off since he is on a trip to Japan, so lets enjoy the sequins for him!
Even when he's not here, I think it's pretty clear he knows how to throw a party, wouldn't you agree?




- Eri
Posted by Eri & -- (#17) on Fri Mar 30, 2012 12:04am

---
Green Goodies!
Site Update
It seems as though a couple of our St. Patrick's Day pets wandered away from the parade and got lost, but they finally made it to Xero's Pet Shop!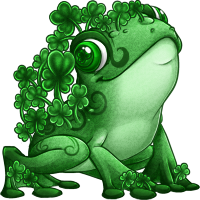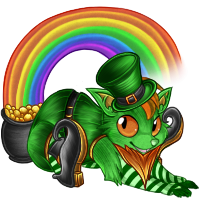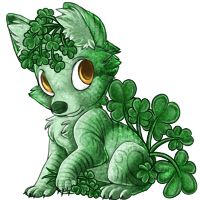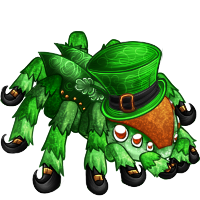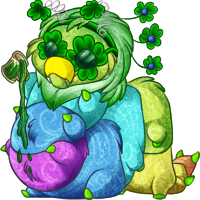 You can find them there through the end of March!

But that's not all!
Five lucky people who comment on this news post will be randomly selected to win one of the above pets.
(You don't have to include anything specific in your comment, just posting will be good enough.)
If you receive one of these pets from staff, you may either keep it, or you can post on my profile asking to try your luck and I will change it to a random site pet for you!
I will choose winners after 11:59 PM on the 29th.

In the Advent Calendar for today, you can also find the Shiny Shamrock Balloon! -- and this one is holdable. :3





Thanks to Luma (#8030) for making this item and Guil (#246) for demandingsuggesting it!

- Eri
Posted by Eri & -- (#17) on Thu Mar 29, 2012 12:23am

---
Official Toray!
Pets
With 306 votes, the winner of the Toray contest is...



the Royal Toray!
Which can now be found in the BP Shop.

If you were one of the six finalists, congratulations! Please contact Visark (#185) for your prize.

Keep your eyes out for the upcoming custom Toray raffles! :3

- Eri
Posted by Eri & -- (#17) on Thu Mar 29, 2012 12:11am

---
Trivia & Raffle Crystals!
Site Update
Trivia


The trivia has been updated!

Weekly Raffle



This week's raffle winner is:
EssGee (#36207)
Who had 30 crystals out of 17,044 total and won this custom Kera!



Congratulations!

The current raffle is for a Mini Fridge!



Because sometimes you just need a cold drink.
Or an endless supply of them.

Don't forget that Toray voting closes in a little over an hour!

Four Leaf Clovers will also be disappearing from the Enchanted Forest after 11:59 PM tonight (but reappearing in other game areas). The seasonal shop will be open through March 29th at 11:59 PM to give you an extra day to grab the goods in there! I also have a couple finale things to announce, so that'll happen sometime after midnight tonight. Nothing else will be added to the seasonal shop, though, no worries! :3

- Eri
Posted by Eri & -- (#17) on Wed Mar 28, 2012 10:42pm

---
Gala Event Reminder!
Preview



Just a quick reminder for all you folks who may have HA or pet submissions to enter into the Glittering Gala threads.
You have just a few more hours since they close at 11:59 PM tonight, so get those in!

The event won't be starting until the 30th, but I'll just leave this little teaser here...




Hrm, I wonder what that belongs to?

- Eri
Posted by Eri & -- (#17) on Tue Mar 27, 2012 7:26pm

---
Toray Voting!
Pets
It's time for some Toray voting!
You guys made judging these supremely difficult, especially since I adore this pet. But, I managed to narrow it down!

Remember, the coloration with the most votes will become an official site pet and reside in the BP Shop.
The rest will be given away as customs in some fashion or another.

To vote, please include the phrase "Toray #__" in your news post comment. For example, if you want the first Toray, please comment "Toray #1."




1................................................2................................................3



4................................................5................................................6

If you colored one of these Torays, don't contact Visark for your prizes just yet, we need to finish voting first!

If you entered a Toray that you don't see up here, you are free to do whatever you want with the design.
I certainly hope to see some for sale in Pet Design Sales! :3

You have until March 28th at 11:59 PM to cast your vote!

- Eri
Posted by Eri & -- (#17) on Mon Mar 26, 2012 8:36pm

---
Art Gallery
Contests
Art Gallery


The art gallery has been judged!

There were a lot of inspiring entries over the last week that embodied the starred theme of Spring!
I had a really difficult time choosing, but here are our winners!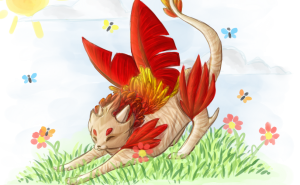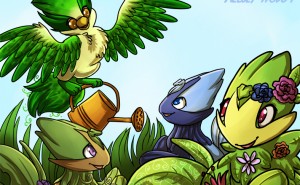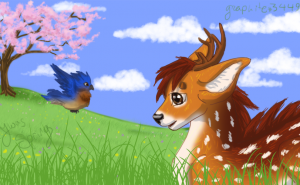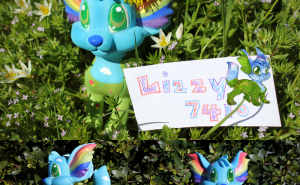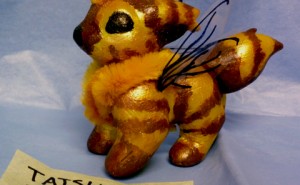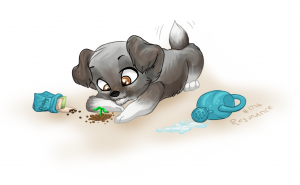 They won:





The theme for this week is our new froggy friend, the Wibbit!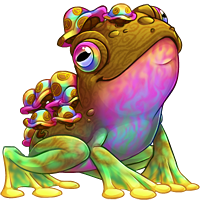 Don't forget that the Enchanted Forest will only be green until March 28th at 11:59 PM, so snag those clovers while you can!




- Eri
Posted by Eri & -- (#17) on Mon Mar 26, 2012 5:13pm

---
Ahoy! I see explore pets on the horizon!
Pets
Once a week I get to bring you guys really pretty pets. And it makes me so happy. 8D
I hope you enjoy them!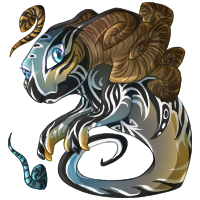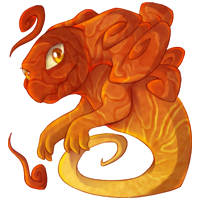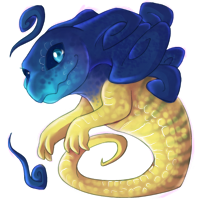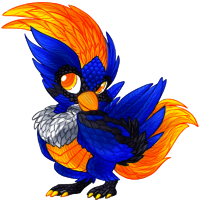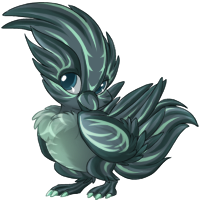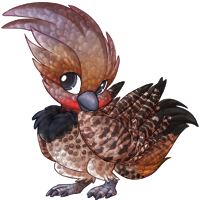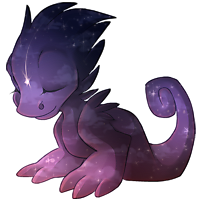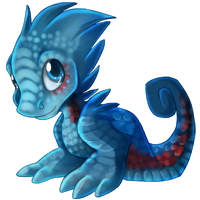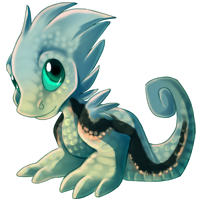 If you designed one of the above, please contact us for your copy of the pet.

Next week's bonus explore pets are the Vyne, Rogr, and Lacer!
If you color one of the above species and have it accepted, you'll receive 10 GP per coloration accepted instead of the normal 3GP!
If you want to design some, go and post them in their respective threads here!

- Mauri
Posted by Kyu & Mauri (#1010) on Sun Mar 25, 2012 11:21pm

---
Aywapedia, Pieces & HA Eyes!
Site Update


I am very excited to announce that the Aywapedia finally has a "Sort by Newest" option!
That should make it a lot easier to catch up on updates you might've missed and help you keep better tabs on your collection. :3





The issue with Iron and Silver pieces not dropping properly has been remedied, so you should be coming across them if you haven't already.

We also now have a "No Eyes" option for your Human Avatar. This should help some custom eyes and skins work better!

- Eri
Posted by Eri & -- (#17) on Fri Mar 23, 2012 5:19pm

---
Trivia & Weekly Raffle!
Site Update
Trivia



The trivia has been updated!

Weekly Raffle




This week's raffle winner is:
Connie (#1498)
Who had 48 crystals out of 16,536 total and won this custom Kera!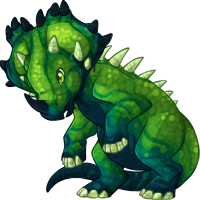 The current raffle is for...


This custom Kera! :3

Make sure you check out the spankin' new pets below if you haven't already!

- Eri
Posted by Eri & -- (#17) on Wed Mar 21, 2012 11:06pm

---