Recent News
Search Options ►
Free Monthly Custom Winners
Site Update
Free Custom Game results are in!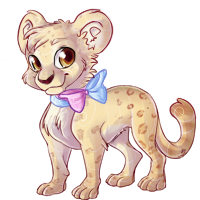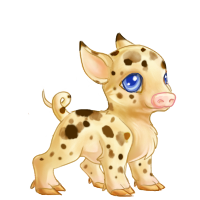 1................................................2................................................3
Blaze 12447................................................~laterose~ 29221................................................Spades 21431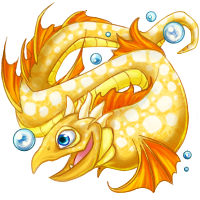 4................................................5................................................6
Heza 17320................................................Silver 25350................................................RavensCry 26801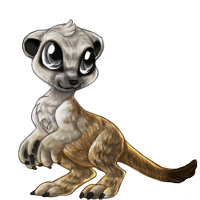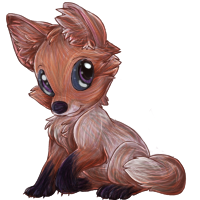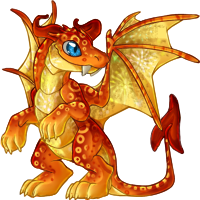 7................................................8................................................9
Lacelly 1832................................................Minouche 33686................................................EtchedShadow 30733

Congratulations to our winners!
Will be sending out the customs momentarily. :3

If you'd like to enter a design in the contest for the February monthly customs, check out the thread going on here!

Also, make sure to check out Frey's post below, especially if you've been interested in a breeding position on Aywas!

- Eri
Posted by Eri & -- (#17) on Sat Jan 14, 2012 7:12pm

---
New breeding position + artists!
Site Update



Hey all, I come this time hopefully bringing news that isn't as sad as my last news about LBPs.

We have opened up a new position on staff for Breeding Fixes. You can find the application here for further information. Currently we're looking for one dedicated mistake mod, maybe two, but for now expect that we'll be choosing at least one dedicated fix person.

Mauri and I have also wrangled a few mods to help with the Predicts queue, so we plan to train them asap and see how they work out in making the queue run a little faster. I know there have been some complaints about predicts being pretty slow, so expanding the staff is one step to making that better!

I've been shuffling through looking at the apps from the past month as well for artist, but this is just another tiny reminder that we do need more applicants for Holiday, BC, and EBC coins. LBC is of course still open as well, and I think we could use a few more MBC folks, so I'll see if there's anyone else available for those. If interested see all the apps under Breeding Chat for further information. Note that we currently have enough Derp & RBC artists to handle the queue.

Yeah, I know, I promote needing staff often, but this is for the good of the site, right? :] Getting those offspring out in a timely manner is what we do on the breeding end! I like getting new talent and we hire pretty much all the time.

NEW EDIT: I talked to Slash who said that we can't offer huge contracts right now, but we can open up a few mini-contracts. It would be $50/week for 10 pairs, with the difference made up in GP. If you stay on for 3 months on this pay, we'll consider you eligible for potential higher pay. If this interests anyone please apply with the above information. These are only for Breeding Artist positions, not the Mistake Mod.
Posted by Ash (#90) on Sat Jan 14, 2012 5:57pm

---
Holiday Wardrobe & Friday the 13th
Site Update


You can now open your Holiday Wardrobe!
I will also be adding some cute HA accessories to one of the Ay shops tomorrow. :3

The Seasonal Shop officially closes in about 15 minutes as previously announced, so get those last minute goodies while you can!

I have a bunch of other updates for you guys, but I need Slash and Yasu's help, so I'll get them up as soon as I can!

.. did you feel that?

The ground where the snowy lanes of holidays past once flourished began to shake and rumble, severing itself in two, black smoke spiraling out of the chasm between either side. A voice erupted first, then a frail purplish form followed, emerging from the darkness. The atmosphere had never felt so cold.




"In my benevolent rule, I have allowed you over a month's time of merriment, but I have not been idle. During this time, in preparation for what you creatures refer to as the New Year, I have gathered forces to create a little gift for those fortunate enough to be under my reign. I have poured these forces into a tiny potion that has been in its final stages of brewing all day--Friday the 13th, the first of the year. You may collect this potion from me at the Advent Calendar some time tomorrow. Good luck."

Edit: Okay so, I broke the Advent Calendar. ;~; If you read what Famine says above, the potion is supposed to be available on the 14th. I have everything uploaded it's just.. not letting the item be collected. Yasu has orders to fix it for me, though. C<

EDIT AGAIN: I FIXED IT. 8D I set it to February, oops.

- Eri
Posted by Eri & -- (#17) on Fri Jan 13, 2012 11:47pm

---
CCCOs/CCCCs & Alt Orimis!
Site Update



Candy Cane Custom Crystals and Orbs wave goodbye! Until next time!

Holiday Lane will close down as soon as Yasu is available to close it (he's currently away).
That means it can now close down at any time--you have been warned!

To give you time to spend any extra Candy Canes and snowflakes,
I'll extend the Seasonal Shop hours til January 13th at 11:59 PM. Sound fair? :3

I sure hope you got a few Orbs in particular, because I have some Ara lines you might like.

Introducing the long-awaited alternate Orimis!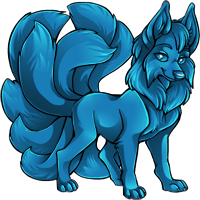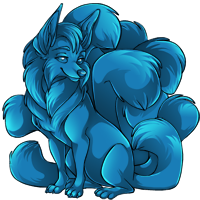 Tada! Have fun playing with them. :3

- Eri
Posted by Eri & -- (#17) on Thu Jan 12, 2012 1:03am

---
Mixing Holidays Go!
Site Update
Last night I got to work with Dev, my new personal slave our awesome new fixer, and we got quite a bit done! :3

Lair Groups - Fixed
I am most excited to announce that he successfully fixed the lingering problems with lair groups!
You can once more edit, move and update groups and their descriptions.
The only problem you still might run into is when viewing a very large group of pets, those pets that appear toward the bottom of the page might be a little ornery and will refuse to sort properly. Until we can tackle this beast of an issue, try viewing the pet(s) you want to sort from a smaller group (perhaps a default genus group on the left).

Haunted Pumpkin - Wearable


Brr, I don't know if this poor Haunted Pumpkin likes snow, but it does look darn cute sitting in it!
(If you were around for Halloween when these were just collectables, you can now use it for some HA scenery!)

I didn't forget about the Haunted Keys either, we just have to get something specially whipped up for them.

Lab?
You might remember Slash's news post that mentioned a holiday Frankenstein's Lab.
Since I overwhelmed you with pets and there really weren't too many useless collectables around this time, not to mention it's like, January, I'm going to move this to a special July event. It'll be funner this way, I promise. XD

Pick a Leaf - Updated
You can now actually pick leaves again on Pick a Leaf.





Not the most exciting update, but hey, it needed to be updated at some point.
Thanks again, Dev!

Potions - No Special Rarity
"Hey, Dev! Can you fix potions so they no longer can give out Special rarity pets?"
"I can do anything, Eri."
"Yay!"
"Let's test this Random Reve Potion."
"Okay, let me know which Reves you get and I'll tell you if they're good."
"Test!"
"Perfect!"
"Okay, now let's test one of those Finn Potions."
"... uh oh, I think we maybe uh. Just broke those. Because all Finns are Special. They must've broke potions!"
"Pssh, I got this. *fixes*"

And there you have it, my friends.
Potions should no longer be able to give out Special pets, except for that sneaky Finn one, of course.
I'm going to have him check some other pet-obtaining methods, then I'll make an announcement about Conservation Pet refunds and rewards. I didn't want to mix the glitched pets with legitimate ones. So, if you obtained one of the special conservation pets via a potion or are waiting for your actual pet, stay tuned!

Moderator Control Panel
You guys probably won't be as giddy over this as we are because you can't see it, but if you didn't already know, moderator tools are fairly limited. This shiny new panel (hey, it's shinier than the admin panel, what is this. |:) gives moderators access to some really helpful new buttons and levers, as well as some new tools in general for staff as a whole. It's only in the beginning stages, but what it means is that a huge step has been made for behind-the-scenes progress, which means a more efficient, capable staff for you!
Yasu is responsible for this and has done an awesome job!

We're hoping to get the Monthly Item and Holiday Wardrobe up today if all goes well, too!
Note: The Holiday Wardrobe will be remaining in the Cash Shop longer than the items to give you ample time to obtain one once it works!

Shopkeeper PSDs


I know some people are struggling with the default PSDs, so I wanted to let you know that Dew is offering cleaned up versions of them here! Hopefully that'll make it easier for you to create the custom you want. :3





Not that I really have to remind you, but remember, CCCOs/Cs are still in Holiday Lane and will be until 12:15 a.m. on the 12th (that's 15 minutes after the 11th ends tonight).

The Seasonal Shop also closes tonight (I'll start removing things after Holiday Lane closes, which is also at 12:15), so make sure you grab all the goodies you want before then!

Phew!

- Eri
Posted by Eri & -- (#17) on Wed Jan 11, 2012 12:29pm

---
Candy Cane Crystals & Orbs!
Site Update



Candy Cane Crystals and Orbs are now in Holiday Lane and will be there for a full 24 hours!
(That means like 12:15 a.m. on the 12th, 15 minutes after the 11th ends.)
Go get 'em!
Only not too hard, we don't want to lag poor Aywas that bad. XD
Yasu will be around for a little while in case there are any problems obtaining them, but you should be able to find them in chests and such.

Enjoy!

- Eri
Posted by Eri & -- (#17) on Wed Jan 11, 2012 12:12am

---
January Lunaris & Adventure
Site Update
If your birthday is this month, you will find yourself to be the proud owner of the new Garnet Lunaris!
(Because of the delayed update, if you received the incorrect Lunaris, talk to Visark (#185) about an exchange.)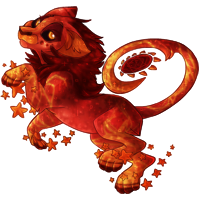 This is your 24 hour+ warning that Candy Cane Custom Crystals and Orbs will be put into adventure around midnight tomorrow night and will be available for a full 24 hours!
Edit: My apologies for using the term "midnight." The orbs/crystals will go in around 11:59 PM on January 10th and be there all day on the 11th.

Stuck in Adventure/Battledome?
We're going to get you unstuck.
If clicking on "Find My Battle" here or switching active pets doesn't help you, please PM either Vampi (#12221) or Giggles (#3577) with details on your situation. After compiling lists of user IDs, those will be passed on to Yasu, who will both look more into the issue and personally un-stick you!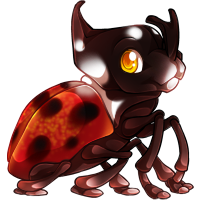 Don't forget that the Reet leaves us January 15th and will be replaced with a new raw pet!

Monthly Item, Holiday Wardrobe updates, etc. still to come!
(The monthly item is going to be a new item that I think you guys will find to be really fun.)

Make sure you get your votes in for the alt Finx and play the free custom game for a chance at a Baby New Year pet!

- Eri
Posted by Eri & -- (#17) on Mon Jan 9, 2012 6:46pm

---
Free Monthly Customs!
Site Update


It's time to give away nine free customs designed during December under the theme Baby New Year!
So we have a lot of cute baby pets to give away! :3

To play the free custom game, please include the phrase "CUSTOM #__" in your news comment. For example, if you want Custom 1, please comment "CUSTOM #1."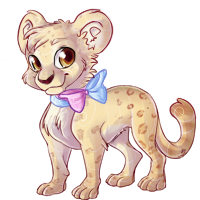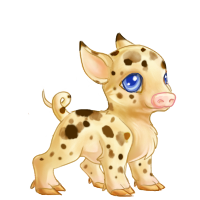 1................................................2................................................3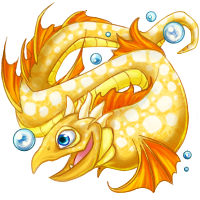 4................................................5................................................6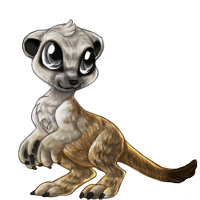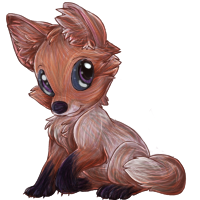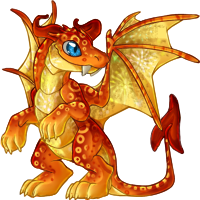 7................................................8................................................9

Please contact Visark (185) for your prize if you designed one of these customs!

You have until January 10th at 11:59 PM to choose!

(And don't forget to check out all the alt Finx sketches below!)

- Eri
Posted by Eri & -- (#17) on Mon Jan 9, 2012 10:00am

---
Alt Lineart Finx
Pets

NUMBER 1 - TOP LEFT - "Prancing"
NUMBER 2 - TOP RIGHT - "Standing"
NUMBER 3 - BOTTOM LEFT - "Jumping"
NUMBER 4 - BOTTOM RIGHT - "Strutting"



NUMBER 5 - By God "Flying"



NUMBER 6 - By God "Crouching"
(A bit too much like the Finn, maybe?)



NUMBER 7 - By God "Laying"



NUMBER 8 - By Saturn "Twisting"


Select all the ones you like
Posted by JAK (#15) on Sun Jan 8, 2012 10:20pm

---
Alt Finx Lineart
Pets
You said you wanted an alt finx, so...




Are we going in the right direction with any of these?


Posted by JAK (#15) on Sun Jan 8, 2012 5:53pm

---