Knowledge Base


| | |
| --- | --- |
| Main - Answers to the most common Aywas Questions. | |

---
Koaves


Koaves
Koaves are a special pet that can be made with Gourmet Cooking, released on
December 7, 2013
. Ingredients can stock at
Culinary Cache
,
Energy Emporium
, be a reward from various site features, or given out by
Cook-A-Rama
. This Rare genus has four custom makers.
Baking a Koaf Pan
Every Koaf Pan Custom Creator Recipe includes six basic ingredients - flour, sugar, butter, spice, eggs and a baking tray. Each Koaf Pan also requires additional special ingredients (Purrfect Icing and Whisker Sprinkles) added to the six standard ones above. Koaves are made via "Choose a Recipe" - then select which Koaf item you want to make. The pet that is going to cook up your Koaf needs a minimum Cooking Level as follows:
Metal - Lv. 50
Bronze - Lv. 100
Blue - Lv. 200
Gold - Lv. 300
Mouse-over the ingredients to see their names.
---

Metal Koaf Pan - Unedited Koaf










---

Bronze Koaf Pan - Up to 30% Edits












---

Blue Koaf Pan - Up to 50% Edits














---

Gold Koaf Pan - Up to 75% Edits

























---
Koaf Lineart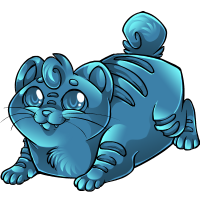 Click on the image above to download the Koaf PSD.
---
Curious Milk Jug

While it may look like an ingredient, the Curious Milk Jug is in fact a Random Morphing Potion for the Koaf genus. Feeding this item to your active pet will turn it into one of the Koaf site colors, chosen at random.

The submission thread for Koaf colors is found here.

Tags: Custom Pets - Creators - Cooking -