Knowledge Base


| | |
| --- | --- |
| Main - Answers to the most common Aywas Questions. | |

---
General Games and Dailies Overview

General Games and Dailies Overview
Aywas offers daily games and activities for you and your pet to enjoy together! Below is a brief outline of the things you'll want to do each hour, day, or week to earn BP, items and other prizes.

Daily games reset every day at midnight Aywas time.
Freebies
Start out each day with collecting free goodies!





Manju's Musings: Talk to Manju daily and you will be rewarded with BP! The amount goes up each consecutive day you take the time to listen to her.

Manju's Free Food: Receive up to 10 free food items!

Rowan & Minerva: Nag these NPCs for a chance at a rare item or BP prize. To nag Minerva, visit between midnight - noon Aywas time. To nag Rowan, visit between noon - midnight Aywas time.

Note: All of these can all be played once per day.



Hourly Grabs
Each hour you are logged in, remember to pick up your free items or tickets!




Pick a Leaf: Click on a bunch of leaves (either Autumn, Dead, or Fresh) to collect leaves for your inventory and earn some BP. Leaves are sometimes used as a currency in special site-wide auctions.

Crystal Ball: It costs 100 BP to play, but you can win some neat prizes just by gazing into the ball!

Note:These can be played once per hour.



Scratch Cards
If you enjoy gambling or like lotteries, try our scratch card feature!



We currently offer four types of scratch cards. When you click "Purchase a Card" you will be randomly given either a Gael, Melo, Reve or Soli scratch card at a cost of 2,500 BP.

You can win items, small BP amounts, or even the Jackpot!

Note: Cards can be purchased once every 6 hours, but there is no limit to how many cards you can scratch in a row.



Trivia
Test your Aywas knowledge!



Trivia can only be played once a month.
Though some questions can be tough, all answers can be found somewhere on the site, so use all of the resources available to you!

Look out for news posts to reveal the previous week's answers and announce that there is a new set of questions available!

Note: you are not allowed to ask for help or answers for trivia questions, as that is considered cheating.



Quests and Challenges
Are you up for it?







Pablo's Item Quest: Turn in an item Pablo asks for and he'll give you a surprise item in return!
Can be played 5 times a day. There is no time limit between turns.

Tech's CDs: Give Tech a Blue, Gold, or Silver CD and he will give you a random item in exchange for it! CDs from your inventory will automatically be displayed on Tak's page: click on a CD to redeem it. Blue CDs give R10-R40 items, Gold CDs give R50-R80 items, and Silver CDs generally give R90-R100 items.
Unlimited plays; as long as you have CDs, you can turn them in.

Naoki's Pet Research: If you have the 3 pets Naoki asks you for, you will be rewarded! You do not have to turn over your pets to Naoki, you just have to own them, and they will be counted for his research.
Can be played 6 times a day. There is no time limit between turns.

Dylan's Pet Project: Each day, Dylan will ask for a random site pet. If you own it and show it to him, you will receive a small reward. If you are the first person to show him the pet for the day, however, you will receive a nicer prize!

Miksa's Pet Bingo: Can you find the pet she asks for? Miksa will challenge you by assigning you a random pet coloration to find an example of. So if she asks for an African Wild Dog Melo, you need to locate an African Wild Dog Melo that you or someone else owns, and give Miksa the pet ID. But hurry--you only have 60 minutes to give her your answer!
*Shop search is disabled while this quest is active.*
Can be played once a day.



Pet Alterations
Come experiment on your pet!



What is zapping? Zapping your pet can have a number of unpredictable outcomes, including altering its stats and species/genus! The effects are irreversible, so use the lab with caution.

Ambriel's Alterations is unlocked by bringing him one of each colored sphere (i.e blue sphere). There are 9 total spheres that Ambriel will ask for: Blue, Green, Orange, Pink, Purple, Red, Teal, White and Yellow.

Once unlocked, he'll zap your pet for free once per day. He will do additional zaps after that with a fee of a Special Orb per zap.



Rock Quarry
A secret grotto for premium members!



Rock Quarry is the only daily that you have to be a premium member to play. You can pull a rock from the quarry once per day. With the Pickaxe item, you can try for an extra dig every two hours and will have a 10% chance of succeeding in harvesting a geode during those extra digs.

Geodes can then be exchanged for Premium Points that are then used in the Premium Outlet.

(Related: Premium Perks & More.)



Arcade (BETA) Games
Let's play some fun games!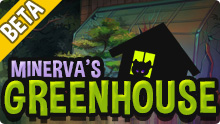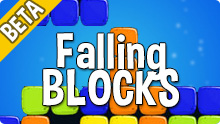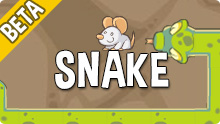 Aywas currently offers Minerva's Greenhouse, Falling Blocks, and Snake, and works on both desktop and mobile platforms.

Game scores are automatically sent in, and BP awarded up to 120,000 BP for normal users, and 200,000 BP for Premium users.
This amount is calculated across all three games.

See individual game pages for instructions.

Tags: Games - Newbie Resource - Site Features -