Please note that our site works best in Firefox, Chrome, or Safari.

Aywas is a collectible pet site for older teens and adults. Adopt as many pets as you want, and explore the seven regions of Ay for wild pets to capture and add to your collection. We are a submission-based virtual pet website, so you can color pets, create items, and create Human Avatar clothes for everyone else to enjoy. We offer battling, breeding, mini-games, an active forum, and the ability to create your own custom aywas. Color the adoptable bases, and even edit them to look more like your characters. The possibilities are endless!
Register now! It's free!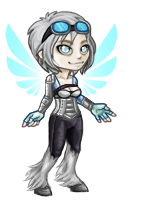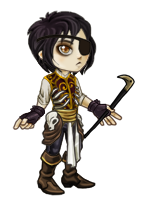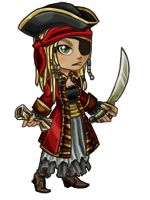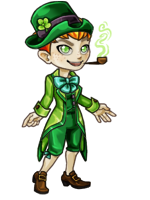 Dress up
your own human avatar with hundreds of different clothes. You can even design your own!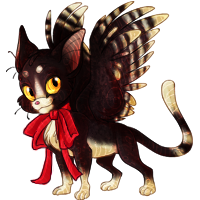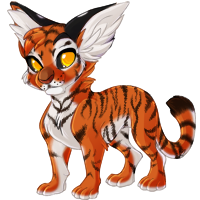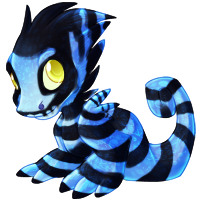 Collect over 1,000 different pets
that you can battle and capture in nine different lands!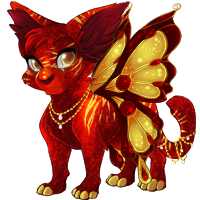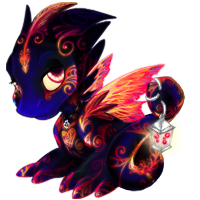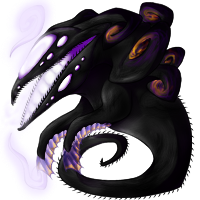 Design a custom pet
, colored and/or edited to look like your characters -- or anything you want!
Not sure if you want to join? Why not check out our newbie tutorial for an outline of our features?
Seasonal Shop warning! This is your standard reminder to NOT make any purchases in the Seasonal Shop while we are stocking it. Items and pets can change price and/or function prior to the official opening of the shop, and we will NOT issue refunds for any premature purchases. Thank you! - Eri



"Good evening! I have just opened a new collection spot in the museum for your extra Verdant Vale items. In exchange for turning in your souvenirs, I will reward you with a little something that those of you with rich tastes may find favorable." Click here to review the Museum Collections. The new one is entitled Verdant Vale. As for your prize... ... it will be the Sport of Chairs: An endeavor for the most daring of competitors! Historically played as the winter months come to pass, you might just win it all -- but there is much to be lost if you make one false move! To the victor goes the spoils, but only to the one who can conquer the coveted Steel Chair. If you know nothing of the rules, they're quite simple: this add-on to BC/HBC breedings will incorporate royal edits into the offspring, including crowns, scepters, fancy jewelry, and other trinkets. We hope you enjoy! :3 (The Seasonal Shop will be opening tomorrow evening. Verdant Vale technically closes later tonight, but you may or may not get some extra time because I will be asleep at midnight Aywas Time. *wink*) - Eri

Weekly Raffle This week's raffle winner is: QueenoftheNight (#57633) Who had a very impressive 214 crystals out of 13,252 total and won a custom Trillaling! Congratulations! Next week's winner will receive... A Miniature Phoenix Tree! Set a reminder to snag those crystals! Trivia The trivia has been updated! Last week's questions and answers revealed! What user is hosting an upcoming Fantasy/RPG event? Darsh (#43) What was the first year for an Essence of September? 2010 What user submitted a coloration named Indulgence Suune to the September Monthly coloration thread? JOHNNY. (#1705) What was the first site coloration of the Ozoa? Galaxy How many Raw genera are there currently listed in the Genus Guide? 15 What is not an ingredient in Gourmet Sushi? Shit Take Mushrooms What is the current maximum number of layers that can be unlocked on a single HA? 25 (correct answer for trivia, though we're cleaning up some records on this) Which one of the following types of pets cannot be made breedable? all of the above Who owns the Autumn Leaves Foreground custom item? Tobyana (#2593) An ancient conifer with foliage used to break curses, raise the dead and offer protection against dark and evil spirits. Yew How many questions will you get correct this week? Good luck! - Eri

Just a quick reminder that Verdant Vale will be closing after September 17th at 11:59 p.m., which is a little over 24 hours from now. (We do have to take the location down manually, so you might get some bonus time, but any time that the location is up after this deadline is just that -- a bonus, and not guaranteed.) Remember that the Fancy Gold Coins will also be purchasable with BP after the Verdant Vale doors close. We're busily working on getting everything ready for the Seasonal Shop, and we also have one more Museum Collection to release using the collectables from the adventure area. Stay tuned! - Eri



A wild Albino Chimera Cerby has appeared!



It seems that 10 new pets have appeared in Verdant Vale! This should hopefully make your pet/monster quests a bit easier to complete. :3 - Eri

Newest User Customs

Here are the newest official colors! We add new ones all the time!