Please note that our site works best in Firefox, Chrome, or Safari.

Aywas is a collectible pet site for older teens and adults. Adopt as many pets as you want, and explore the seven regions of Ay for wild pets to capture and add to your collection. We are a submission-based virtual pet website, so you can color pets, create items, and create Human Avatar clothes for everyone else to enjoy. We offer battling, breeding, mini-games, an active forum, and the ability to create your own custom aywas. Color the adoptable bases, and even edit them to look more like your characters. The possibilities are endless!
Register now! It's free!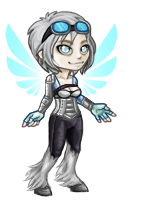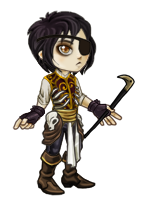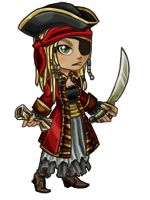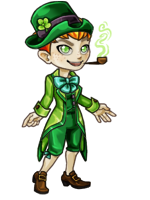 Dress up
your own human avatar with hundreds of different clothes. You can even design your own!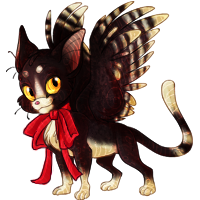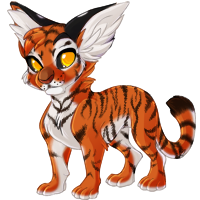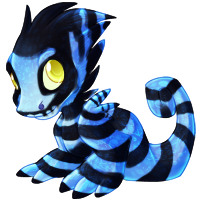 Collect over 1,000 different pets
that you can battle and capture in nine different lands!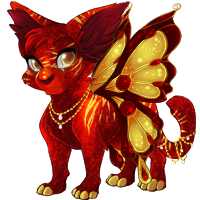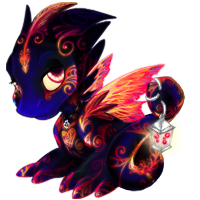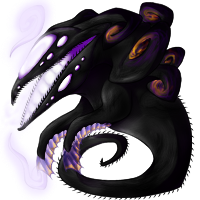 Design a custom pet
, colored and/or edited to look like your characters -- or anything you want!
Not sure if you want to join? Why not check out our newbie tutorial for an outline of our features?
Have you heard any noises coming from the Giant Cauldron's room?
Something tells me it'll be awakening soon... *cough* Like somewhere between noon and 2 pm tomorrow (the 28th). *wink* (Personal spooky customs owned by myself and Dew!) The Giant Cauldron sat quiet and still, covered in cobwebs and dust that had accumulated over the last year. Seemingly untouched by the magic floating around Ay and Ara, to the unfamiliar eye the cauldron could be dismissed as a relic of the past, but to those who were willing to take a closer look, the cauldron's true enchantment would be revealed. The Giant Cauldron has the power to create unique custom pets*, and one of them could be yours if you're a skillful brewer! *Note: This year, we have a mix of completely unique custom pets created by the userbase, as well as some premades created by Dew. He made us 9 sets of 3, so if you nab one of these, note that there will be similar ones floating about. We will also be raffling off a blank PSD for each set.
Here's how things work! (If you're a cauldron veteran, this will sound very familiar, but if you're a newer player, you'll want to read up since this feature is unique. :3) - a random custom's image will appear on the Cauldron page and remain there for ~30 minutes. - during that time, there will be a line of text that gives you a hint about what the upcoming recipe will be that's needed to create the custom. The recipe will use plants from the Witch's Garden. It will look something like this: It is currently unknown how to make this pet, but it requires 4 different plants. (Note: The Dusty Cauldron will count as one of the ingredients/"plants." This item is required for every cauldron recipe.) - when ~30 minutes has elapsed, refresh and the required ingredients will be displayed, like this: To create this pet, you need this recipe: - similar to Frankenstein's Lab and Rowan's Potion Brewing, you can hover over the item images to see how many of each are required. However, since the cauldron deals in custom pets and not site colors, this is a first-come, first-serve feature; if you are the first person to successfully turn in all of the required ingredients, you will receive the custom as a new pet in your lair. - once a custom is claimed, either a new one will show up and the 30 minute timer will begin again, or the cauldron will take a little break ("The cauldron is quiet. There is nothing to mix tonight.").
Things to keep in mind! - You can only create ONE custom from the cauldron per account, so choose wisely. - Again, if you see a message that says the cauldron has gone quiet, that means it's taking a break. We'll do our best to keep it full constantly for about 24 hours to hit all timezones. - There will be 40-50 pets total put into the cauldron. Once the cauldron is open, it should have a constant supply of pets until they run out, but it could take a few short breaks; I will make an announcement when it is officially empty. - The Dusty Cauldron will be turned into an openable goodie bag after this weekend. So even if you don't manage to snag a custom with the help of one, you'll still get some treats!
Remember, you can only claim ONE custom, so choose wisely. Again, every recipe will require one Dusty Cauldron and a random number of different plants from the garden. The cauldron doesn't open until tomorrow (the 28th), but I wanted to give you this information ahead of time. The Giant Cauldron is a fun custom giveaway tradition that we'd like to keep going every year, so please be sportsmanlike about it. It's a bonus for our fall festivities finale, not the focus; please keep that in mind. :3 Good luck and stay tuned for upcoming raffles this weekend! - Eri

The Black Friday Sale is here! Gather 'round and listen to what we have in store for you when you

buy GP or USD Items!

This is our BIGGEST sale of the year, when everything's very discounted!

Friday

50% MORE GP WITH PURCHASE! GP Shop and USD Shop have a 3% chance of duplicating your purchase, giving you two items! 10% OFF THE USD SHOP 20% OFF THE GP SHOP! (30% for Premium) Double Premium!!

Saturday

45% More GP With Purchase! GP Shop and USD Shop have a 2% chance of duplicating your purchase, giving you two items! 8% OFF USD SHOP 15% OFF GP SHOP! (25% for Premium) Double Premium!!

Sunday

40% More GP With Purchase! GP Shop and USD Shop have a 1% chance of duplicating your purchase, giving you two items! 5% OFF USD SHOP 10% OFF GP SHOP! (20% for Premium) Double Premium!!

Monday

35% More GP With Purchase! 5% OFF GP SHOP! (15% for Premium) Double Premium! Extra bonus item - to be revealed Monday!

Remember, you have to use "Black Friday Bonus Credit" to get Black Friday Bonus Items. When the 1st rolls around, if there are still customs available, they will be offered for regular bonus credit, so we can make sure they all get a home!

Have you seen the items stocking in the

BP Shop

for the sale?

If you've ever wanted one of these rare hybrids, now you have a chance to grab one! Be sure to check out everything else stocking too, both in the BP Shop and the GP Shop.

The stacking

Black Friday Bonus Items

have some cool stuff available for you, including (as you already know) the Black Friday Egg, which allows you to

claim a custom.

The Mystery Egg is a fun little item that randomly rolls an edit level and a genus, and allows you to upload a custom for the result.

The PMBC and PLBC queues are completely depleted in anticipation of this event (congrats, team!) and absolutely ready to take your breedings! You get both items when claiming the Teo/Faux egg, so be sure to plan out some great breedings for the team.

And this, well, for those of you who intend on supporting Aywas to that level, congratulations on the new Xaoc! If you collect a Xaoc Totem, you may also request a Design Ticket from me to go along with it. Contact me if interested. Enjoy!

The

Black Friday

sale -- the best time to obtain discounted GP and USD Shop items -- is fast approaching. The sale will last Friday - Monday, and will feature a mixture of deals. It begins exactly at midnight!

If you'd like to peek at the purchase bonus

Black Friday teos/fauxes

, head on over here and look at some pretties! This is our biggest and nicest batch yet! It'll give you around a day to look through them, though bear in mind a few more will likely be added over the next twenty four hours. As explained in a previous news post, bonus credit for purchases made during the Black Friday sale are used to claim these. The tier for bonus customs will vary throughout the four days of the deal, starting off high then dropping down low on the last day. On Dec 1, if there are remaining customs, they will be made available for regular bonus credit. Look forward to the upcoming surprises, and have a nice holiday!

Please select your vote.

We're at an all time record of 910 Teos/Fauxes made for Black Friday! Think we can make it to 1,000? If you're interested in making a set and can have it completed before or during Wednesday, send me a message!

Newest User Customs

Here are the newest official colors! We add new ones all the time!