Please note that our site works best in Firefox, Chrome, or Safari.

Aywas is a collectible pet site for older teens and adults. Adopt as many pets as you want, and explore the seven regions of Ay for wild pets to capture and add to your collection. We are a submission-based virtual pet website, so you can color pets, create items, and create Human Avatar clothes for everyone else to enjoy. We offer battling, breeding, mini-games, an active forum, and the ability to create your own custom aywas. Color the adoptable bases, and even edit them to look more like your characters. The possibilities are endless!
Register now! It's free!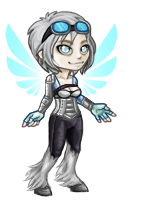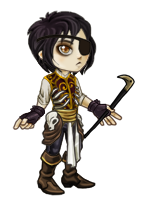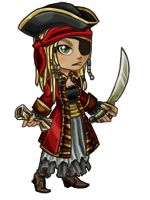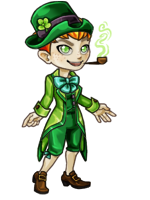 Dress up
your own human avatar with hundreds of different clothes. You can even design your own!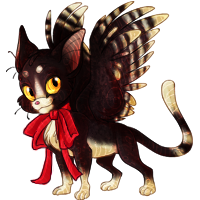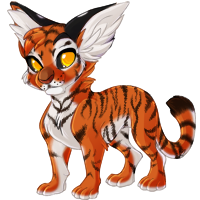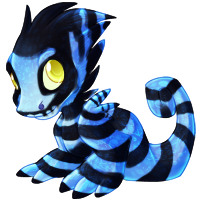 Collect over 1,000 different pets
that you can battle and capture in nine different lands!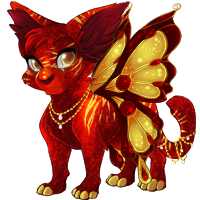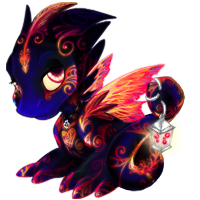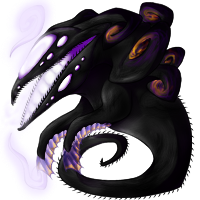 Design a custom pet
, colored and/or edited to look like your characters -- or anything you want!
Not sure if you want to join? Why not check out our newbie tutorial for an outline of our features?
The Story Game continues thanks to Artistacat (#79157)! The deadline for the next installment is 11:59 PM AST on Saturday, June 8th! For those unfamiliar with the game, you can read about it here. Don't forget, you can also subscribe to the official Story Game thread or the ping group StoryGame! Not only will you be notified of updates and reminders for the game, but it is a good place to chat about the current game, or even about what you'd like to see in the future! Remember, the story is in your hands!

Don't forget, today is GPalooza! Check out the news post below for all the exciting details!

Happy GPalooza! For those who don't know what GPalooza is, tonight at midnight, we will be stocking the GP shop full of wonderful goodies. There are items that will be available for all of Sunday, and then some rarer stock will be put in throughout the day. How exciting! In celebration, we are many 1GP raffles which are running for Sunday the 26th only! We will be drawing them on or after midnight, so please make sure to purchase your tickets prior to midnight Sunday night. (They're up a little early so that I don't have to be here to initiate them at midnight exact) We will also be hosting several Auctions, and they will all end around midnight(if I did my math right). GPalooza will finish Sunday night at midnight, so please make sure to get your shopping done before then! Additionally, this is just a reminder to please refrain from messaging Breeding Artists about the status of your breedings. Any queries should be directed to the coin's admin.

Also ignore me

IGNORE ME

Without further ado, I'd like to introduce you to our new shopkeeper Azi! She is being brought to you courtesy of a Slashbot event from Azi (#70994). Our newest NPC will be watching over our newest shop. The Fauna Shop is a new, permanent addition to our shop offerings. The fauna here will not show up in the "Box o Fauna" item, as they are shop exclusives! If the new shop has gotten your creative juices flowing, we are allowing you to make your own custom fauna to stock here! When you submit the fauna with a Custom Item Package just make sure to give it a rarity "Ultra Rare" or below, and put in the "Note for Staff" that you would like it to stock in the Fauna Shop. It's as easy as that! As with food items, staff will price the item for you, and as with Site Wide Gifts you can only submit one fauna per month. (Please note that we are not allowing existing fauna to be stocked in the shop.) In addition to all the fauna fun, May 23rd was Azi (#70994)'s birthday so lets all wish them a happy birthday and get this party started! Happy Birthday Azi!

---

Update: Due to the adventure location having issues, we've reclosed it for the immediate future while we determine where the errors are coming from. We also want to turn off the monsters, as the monsters for this area are people's customs and therefore should not be collected. We apologise sincerely for these issues cropping up, and we will endeavour to have the area up and running as soon as possible. Update 2: Fauna Forest

has returned! You can find some returning pets and fauna to befriend! There's also some cuddly monsters to fight, but do you

really

want to fight a pile of bunnies?? (You can fight them, but you can't catch them, sorry folks!) The area will be open until

11:59pm AST on June 2nd

(AST is the time on the site clock in the top right corner next to the search bar.) In addition, we have returned Acoberries and Ocoberries to Adventure in various regions! Happy exploring!

Newest User Customs

Here are the newest official colors! We add new ones all the time!