Please note that our site works best in Firefox, Chrome, or Safari.

Aywas is a collectible pet site for older teens and adults. Adopt as many pets as you want, and explore the seven regions of Ay for wild pets to capture and add to your collection. We are a submission-based virtual pet website, so you can color pets, create items, and create Human Avatar clothes for everyone else to enjoy. We offer battling, breeding, mini-games, an active forum, and the ability to create your own custom aywas. Color the adoptable bases, and even edit them to look more like your characters. The possibilities are endless!
Register now! It's free!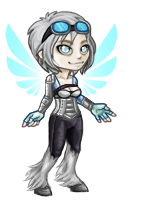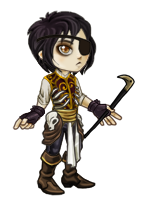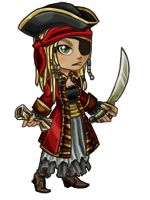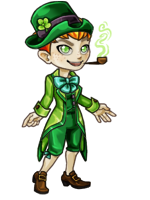 Dress up
your own human avatar with hundreds of different clothes. You can even design your own!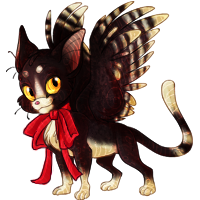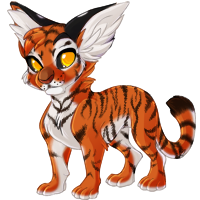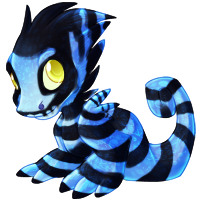 Collect over 1,000 different pets
that you can battle and capture in nine different lands!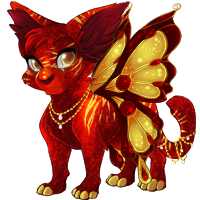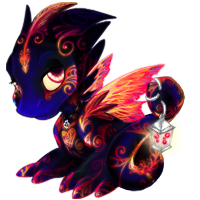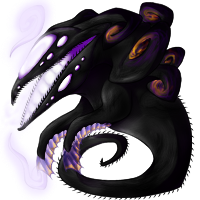 Design a custom pet
, colored and/or edited to look like your characters -- or anything you want!
Not sure if you want to join? Why not check out our newbie tutorial for an outline of our features?
The winning HA sets have been placed into their respective shops! Last month earned the following: GP Set: 532 GP per artist BP Set: 110,200,000 BP per artist Premium Set: 3902 PP per artist Want in on the action? Phase one - the basing contest - is open and waiting for entries! Head

here

to submit your design. This Month's Schedule:

Basing Thread: November 1st Basing Vote: November 8th Colouring Thread: November 10th Colouring Vote: November 26th Release: December 1st

The

GCC Deal

has begun! Deal packages are now stocking in the

GP Shop

and the

USD Shop

.

In addition, singular Design Tickets are stocking in the

USD Shop

if you don't want the Gold Custom Crystal with them. Both Deal and Ticket packages have multiples (2x and 5x) for ease of purchase.

Design Tickets are now the

Current Bonus for GP Purchase

-- spend $100.00 on GP and get a free Design Ticket. Goodnight folks, and look forward to the November news posts tomorrow!

Here's a quick timeline for when our seasonal features are closing up! To make everything as simple as possible, the following will be closing on November 8th at 11:59 p.m. - Seasonal Shop - Witch's Garden - Rowan's Potion Brewing - Frankenstein's Lab - Spooky Forest - Pumpkin Patch With the potion brewing and lab features, we'll close down new recipe creation at that time, but let you pick up any completed items/pets for another 24 hours. Likewise, we'll disable new pumpkins from being deposited in the patch at that time, but you will still get to select a pumpkin once every 10 minutes until the patch is completely empty. Depending on how many pumpkins are in the field, this can go on for quite a few hours! Also just wanted to leave a quick note that tomorrow's big monthly news post from me will be done pretty late in the day. Enjoy your evening! :3 - Eri

You survived 31 days of October on Aywas, congratulations! As a reward for your accomplishment, our famous Pumpkin Patch King has opened the Seasonal Shop doors!
Let's take a stroll through the shop and see what goodies await! Don't mind the cobwebs, and I'd suggest staying in the light, rather than wandering off toward the shadows. If you're a big baby like me and have to hold onto something or someone when going through a haunted house, you might be interested in the Broomstick Quetzal Plush (a favorite of Rowan's), or the other two fauna above! The Red Fox and Jack the Corgi would love to come home with you. :3 I assure you that our food items are fairly tame, and scrumptious to boot! Above we have Skull Cake Pops, a Second Chance Shot (alcohol), and flighty Broomstick Kebabs. All will give you energy to last through the rest of the evening. OK, so maybe all of our food isn't completely safe. We tried consoling the monster with more cookies and chocolate, but it just seemed to get bigger. ;~; This genuine Cookie Monster is a forum title/achievement item, which will unlock the title COOOOKIES when used. If you're feeling adventurous and lucky, you might be interested in giving a sip of one of these potions to a pet that you don't mind transforming into a completely new creature! The Poisoned Apple, Candy Corn Bottle, Cloaked Jar, and Dark Mist Bottle all contain exclusive, themed colorations. The Poisoned Apple contains "toxic" pets, the Candy Corn Bottle has candy corn-themed pets inside, and the Cloaked Jar contains reaper pets, while the Dark Mist Bottle contains some "dark" hybrids and rares. Each item has the pet possibilities in their description if you'd like to look them up, but I won't post them in case you'd like to be completely surprised. :3 Considering all the spooks and mischievous games afoot, I wouldn't blame you if you wanted to defend yourself a little! The rattling Ghostly Chains are a power item, while the Light Magic Shield offers toughness, and the lucky Black Cat Charm boasts speed. Check out each item description for full bonus details. I've seen many of you decked out all month long for Halloween, but we have some new costume sets if you need a last-minute one for tonight! Try on the complete Werehood, Gargoyle, Genie, and Forgotten Doll sets through the Preview Wardrobe feature. Hmm, I thought there might be clothes in this box, but it seems like something far stranger is lurking beneath the lid... Faint whispers echo fleetingly when you approach this box. If you dare to open it, the magic within will switch two pets, but only their IDs, images, breedability and genus. Incompatible with any pet that carries rules from another user. To use, send it to Graymare (#14978) along with a PM including the two pet's IDs, which must both belong to you.
Now, this looks an awful lot like... Whoa, you found Rowan's magical hat! Best return it to her as soon as you can, though it seems to exude a powerful energy that is quite peculiar. No harm in examining it a little, right? Just be careful, magic is a fickle force, who knows what the hat may bestow its wearer. When used in a BC or HBC breeding, it magically randomizes a compatible add-on into the breeding -- you never know what it may do to your babies! Remember, the effects may be permanent and unexpected... Hope you guys enjoy! Sounds like Rowan left her hat behind on purpose. ;) Returning from last year, you can once again snag a Pumpkin Patch Potion! As usual, you can use the Pumpkin Patch Potion to upload a custom of our Soli shopkeeper up there with up to 30% edits. Click the image above to download the psd!) While our festivities will always fondly fall under the king's reign, we would like to introduce you to three brand new shopkeepers! A fearsome Drylis, adorable mummy Suune, and hazardous Shen! (Click the above images to download their respective PSDs.) To create a shopkeeper Drylis, Suune, or Shen custom, you will use the closely protected Gated Potion. You have up to 30% of edit room. Like all of our shopkeepers, if you want to create a custom with the default image provided above, you are more than welcome to. :3 Now, where are all those trick-or-treaters I've been expecting?! Aha!

There are 24 standalone pets for you to snag from the Seasonal Shop. But, if you're a little low on pumpkins, we have a potion that can help you out. The Spirit Elixir will turn your active pet into a random coloration from the 2014 Halloween Seasonal Shop (aka, any of the 24 pets you can individually purchase). It can be found in Trash for Treasure. You might also notice this familiar bottle hanging out in the Trash for Treasure shop as well. Now known as the Twisted Trunk Bottle, this potion contains all of the Spooky Forest pets, and will turn your active pet into a random coloration from the forest this year. (Bonus points if you know where the item image came from; you've been playing Aywas for a long time and have a good memory. *wink*) The Seasonal Shop will be open through November 8th at 11:59 p.m. I'm also going to try and add a Halloween Pumpkin to Melo Pumpkin exchange, but I think the Seasonal Shop is just done with me right now, or is trying to tell me to take a break, so we'll try that again tonight! I will be posting a timeline for our other features later this evening, but you'll have plenty of time to grab what you need, and we might have a few more surprises in store for you! :) Happy Halloween! (Oh, and don't forget to visit the Advent Calendar today!) - Eri

This is your standard reminder to NOT make any purchases in the Seasonal Shop while we are stocking it. Items and pets can change price and/or function prior to the official opening of the shop, and we will NOT issue refunds for any premature purchases. Thank you! - Eri

Newest User Customs

Here are the newest official colors! We add new ones all the time!