Please note that our site works best in Firefox, Chrome, or Safari.

Aywas is a collectible pet site for older teens and adults. Adopt as many pets as you want, and explore the seven regions of Ay for wild pets to capture and add to your collection. We are a submission-based virtual pet website, so you can color pets, create items, and create Human Avatar clothes for everyone else to enjoy. We offer battling, breeding, mini-games, an active forum, and the ability to create your own custom aywas. Color the adoptable bases, and even edit them to look more like your characters. The possibilities are endless!
Register now! It's free!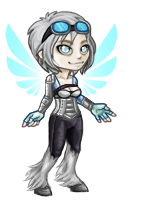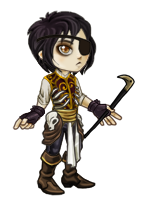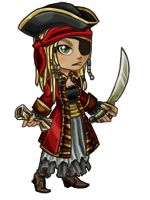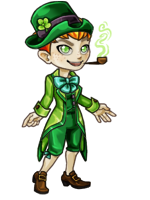 Dress up
your own human avatar with hundreds of different clothes. You can even design your own!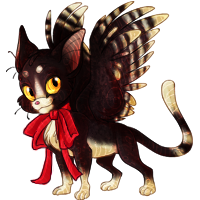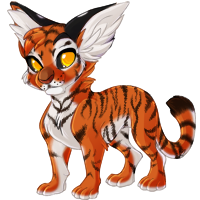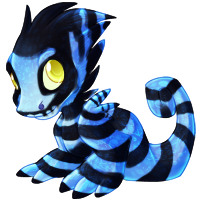 Collect over 1,000 different pets
that you can battle and capture in nine different lands!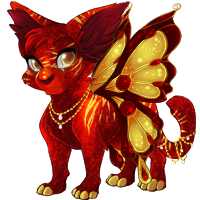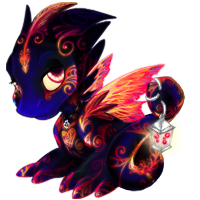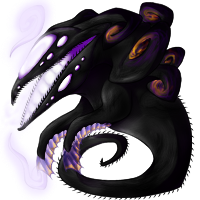 Design a custom pet
, colored and/or edited to look like your characters -- or anything you want!
Not sure if you want to join? Why not check out our newbie tutorial for an outline of our features?
Congratulations to Zombie (#6562) for winning a Bronze Custom Crystal in our monthly Pet Coloration Submissions Forum Raffle! A large batch of Adventure pets have arrived! Due to Scavenger hunt decreasing the amount of submissions, we missed a release date. But thanks to the large amount of submissions from users after we made a call for it, we are back on track! (Thanks everyone! <3)


If you want to design some Adventure pets, go and post them in their respective threads here! There's also a chance that the designs accepted from that forum will go into the Pet Shop! Remember, you can earn SP! If your design is now released as a site pet please contact Kyu (#1010) for your free copy.

A new birthday Lunaris has appeared! The bold Bramble Lunaris is the seventh in our series of thirteen inspired by Celtic tree astrology and coinciding with lunar months. Those of you with birthdays from September 2nd* - September 29th will receive a copy of this feline on your special day as a gift from Aywas when you click the birthday link! *If your birthday was today and you collected the previous Hazel Lunaris already but would like the Bramble coloration instead, please contact Kyu (#1010) and she would be more than happy to help you out. :3 The Knowledge Base has also been updated with our latest starry coloration! Enjoy! <3 - Eri

The winning HA sets have been placed into their respective shops! Last month earned the following: GP Set: 243 GP per artist BP Set: 91,600,000 BP per artist Premium Set: 3278 PP per artist

(I'll be sending that out momentarily!)

Want in on the action? Well, phase one - the basing contest - is open and waiting for entries! Head

here

to submit your design! This Month's Schedule:

Basing Thread: September 1st Basing Vote: September 8th Colouring Thread: September 10th Colouring Vote: September 26th Release: October 1st

September is

Painted Predicts Appreciation Month!

From now to September 30th 11:59 PM, PLBCs and PMBCs with predicts may upload a second baby as a reward for using the predicts system. Please note that this is not planned to be a reoccurring event.

The Rock Custom Crystal has a new base! It seems pigs can learn to fly after all...

The Jeweled Crystal is sporting its new acquisitions as well!

Perhaps unsurprisingly, so is the Hybrid Jeweled Crystal.

A note about Tip Jars -- please remember that this is a way to support your favorite artists as they draw things they enjoy. The reward the artist is offering is an incentive but you should be donating because you want to encourage and support the artists, not solely because of the reward.

Welcome to the month of September! Take a seasonal stroll with one of our new GP Shop pets!



And enjoy the great outdoors with a BP Shop pet companion!



If you colored one of these awesome pets, please contact Kyu (#1010) for your payment! Make sure to include your PayPal address if you are opting for the USD option. We will also be collecting pet PSDs directly from the thread, so you no longer have to send them in. However, please make sure you keep the links active for two weeks (at least until mid-September) so we have time to snag 'em for science!

The Essence of September 2014 is a cute little honey pot in honor of honey month! Using this potion on your active pet will randomly change it into one of the colorations above. Try a drop and see what you get! The premium monthly item is Phoenix Tree Roots, which can be applied to an egg, resulting in a random AD pet hatch! We are on our sixth Lunaris in the celtic tree zodiac series! Remember, the Hazel Lunaris is currently reigning over the skies through September 1st (today!), then a new birthday feline will take over! Don't forget to check out the birthday link to claim your gift from Aywas on your big day! Need to change your birthday? Click here! The new monthly contests have been announced! October Monthly Pets - BP Shop: Enter October Monthly Pets - GP Shop: Enter October Monthly Customs Theme: Plush Good luck with your entries! The Nova custom creators have cycled back into the Premium Outlet for the month of September, but will return to the GP/BP shops in October and November, then cycle back to Premium for December.
Coding Corner A monthly update from behind the scenes! We are heading into a very busy season that all of our programmers, artists, and staff are preparing for, but I do want to make a few specific announcements. :3 - Scav judging is still underway! I'm not privy to the monster's progress, but I'm sure there will be a big announcement when the results are in. - Azi requested that Fauna Day be pushed back a bit, so while I'll take care of the thread submissions and payouts soon, the actual event is rescheduled for November. I'll give you more specifics on that when I'm doing payouts and make an announcement. - We still have some new user event surprises coming for you this month! - Be sure to check out the news post below on Trillalings. They're staying with us a little longer than originally scheduled, but we're working on an alternate lineart, and you'll be able to vote in the raw concept contest this month. - Coming off the heels of the Wild Teo event, our Flaming Apples are taking a break this year. However, we still have some apple-themed goodies planned for you this month, so keep an eye out! - Speaking of Teos, we know the Teo Ticket still has to be changed over into an alcoholic drink, and are waiting on a functionality fix to release it. I appreciate you guys hanging in there and will let you know as soon as it's ready. The good news, though, that I'm really excited about, is that our alcohol system has been fixed (thanks to Tiff) and we're in the process of sprucing up our entire stock of alcoholic drinks! I will be making a separate announcement all about alcohol this month. - October is a very big month for Aywas, as it marks the site's birthday and is home to our annual spooky celebrations. Per tradition, we will be opening up some pet submission threads in the coming days to help prepare for the festivities. :3 Here's to September! (Slash will have our other monthly updates coming up. n_n) - Eri

Newest User Customs

Here are the newest official colors! We add new ones all the time!