Please note that our site works best in Firefox, Chrome, or Safari.

Aywas is a collectible pet site for older teens and adults. Adopt as many pets as you want, and explore the seven regions of Ay for wild pets to capture and add to your collection. We are a submission-based virtual pet website, so you can color pets, create items, and create Human Avatar clothes for everyone else to enjoy. We offer battling, breeding, mini-games, an active forum, and the ability to create your own custom aywas. Color the adoptable bases, and even edit them to look more like your characters. The possibilities are endless!
Register now! It's free!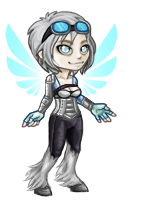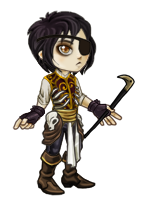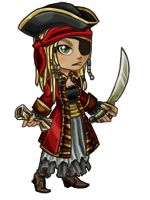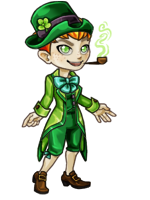 Dress up
your own human avatar with hundreds of different clothes. You can even design your own!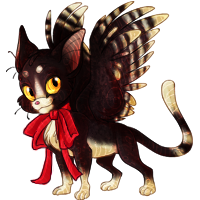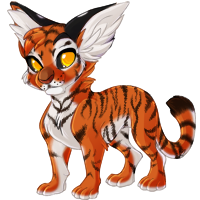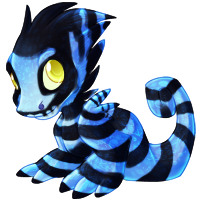 Collect over 1,000 different pets
that you can battle and capture in nine different lands!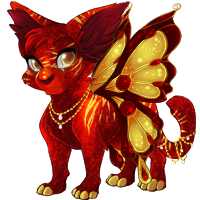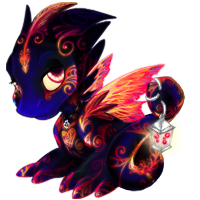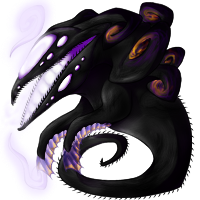 Design a custom pet
, colored and/or edited to look like your characters -- or anything you want!
Not sure if you want to join? Why not check out our newbie tutorial for an outline of our features?
'· .¸¸.·´'· .¸¸.·´ [[ The w i n n e r s' edition! ]] '· .¸¸.·´'· .¸¸.·´
Mersang (#20205) ............................................... Saphire <3 Lassombra (#407) ............................................... Lil Boosie (#19565)
Mama (#75305) ............................................... Sweetness (#4796) ............................................... Kouga & Rosie (#768)
odin (#997) ............................................... deity (#25133) ............................................... 🐉~LegacyWolf🐺 (#306) Congratulations to all of our winners! I will be sending out your customs momentarily.

Artists!! Woo! We are looking to hire GP-paid artists for some of our breeding coins! Please see this forum to find the applications for each team.

Please include whether you have been on a breeding team before, even if it was temporary! (I can look at past offspring from lists.)

You are also welcome to PM your application using examples from already completed predictions, practice pairs not from the threads, or edit examples (in the case of coins that require artists to draw new edits).

If you are interested and would like to apply please PM Kita #3988 about the following coins with the message title being the coin you are applying for and your username (Ex. "LBC Application - Kita")

Below are the payment options for each team:
Breeding Coins, Holiday Breeding Coins, and Evil Breeding coins: Lists of artist choice number of babies in 14 days. HBC Application---BC/EBC Application 30 GP per 30% edited baby and 40 GP per 50% edited baby or 45 Credit per 30% edited baby and 60 Credit per 50% edited baby

Edited this below part in!

This option is open to anyone currently on either the Breeding Coin or Holiday Breeding Coin team and also new hires! I am going to allow artists to split lists between two artists. That means that one artist will complete all of the edits for the offspring and the other artist will complete the coloring. List options are any size list with a 7 day deadline for each part. That means the basing artist will have a deadline of 7 days, and the coloring artist will have a deadline of 7 days. This option will pay 15 GP to each artist per 30% offspring and 20 GP to each artist per 50% offspring. Currently I am only looking to hire artists who are interested in doing the editing half of the job. If I have interest in the editing portion, I will make another news post shortly looking for colorists to pair up with the artists creating the edits! If you are interested in this position, please message me with examples of your edits and which coin (BC, HBC, or both ;D) you are interested in applying for. For the users who have BC and HBC breedings assigned to an artist this also means that you may notice your breeding has gone from 7 days assigned back to 0 days assigned. That just means your breeding has been assigned to a colorist and should be on its way to you shortly!


In order to apply for the next few coins please PM Kaiyo with your application! Painted Metal Breeding Coin 1-5 babies in 7 days PMBC Artist Application 9 GP per baby or 14 Credit per baby --------- Painted Lesser Breeding Coin 1-5 babies in 7 days PLBC Artist Application 11 GP per baby or 17 Credit per baby --------- Blind Date/Eggnog 1-5 babies in 7 days Blind Date/Eggnog Application 30 GP per baby or 45 Credit per baby --------- Sketch Breeding Coin 1-5 babies in 7 days Sketch BC Application 14 GP per baby or 21 Credit per baby --------- Grand Edit Team 5 babies in 7 days Artists will be assigned Alidae, Emaia, Grand Edit Potions, Neura Embryo, and Dragon Lotus breedings. Artists are paid depending on how edited the offspring is: 30% = 30 GP 50% = 40 GP 75% = 50 GP If you are part of the Grand Edit Team Kaiyo will be holding a raffle for an Embryo Pearl every week for those who turn in their lists on time. An explanation of what "Credit" is and what it can be used for can be found in this Knowledge Base article! If you have any questions about how a certain coin works, or want tips on improving in order to make it onto a site team, feel free to contact me! I can't wait to see all the fantastic applications, I hired quite a few artists last time I made this post and I am looking forward to hiring even more to (hopefully!) get these queues moving!


"U-Um, everyone be careful when adventuring! I've noticed a sudden rise in Shantu swimming around, and they don't all appear to be too friendly! I wonder what's gotten into them all of a sudden... Ah, well, here's what they look like, so please be alert at all times!"

In addition, the June pet coloration submissions forum raffle has been drawn! Congratulations to Namine + Marluxia (#702) for winning a Bronze Custom Orb! If you want to design some Adventure pets, go and post them in their respective threads here! There's also a chance that the designs accepted from that forum will go into the Pet Shop! Remember, you can earn SP! If your design is now released as a site pet please contact me, Kousei (#25044), for your free copy.

Yes this is releasing a little early but I'm tired, I'm hungry, and I'm really excited to see what delicious delights you have concocted! From now until

11:59:59PM AST July 19th

you get to post your Hotdog pets! Whether it is a weiner or is wearing one, we hope you have fun with this wacky theme and make some interesting pets!

Head over here to read the rules and submit your pet!

If you didn't make an edited pet, or don't have time to today - never fear! With thanks to the combined workings of Tooki and Kita, there is a lovely Soli in the

Edit Repository

which is eligible for use with this event - and any time you get a meaty craving in the future.

But that's not all! We want

you

to have the final say on which holiday we should have a free custom event for next! Staff narrowed it down to 5 contenders, but we need you to vote in the poll below to make the final choice!

I just want to do a quick news post regarding the support E-mail again. We use a 3rd party system to manage and organize all e-mails, as such we cannot send outgoing mails unless we are just responding! When you e-mail us asking us to e-mail you at a totally different e-mail, we are not able to. Please contact us from the e-mail that you can actually access, and we will work with you with different security questions to help you verify your account. As such please also keep your e-mails updated, we recommend not using school or business e-mails. Also, the support e-mail is strictly for account based inquiries such as not being able to access your account. If you have site based questions or glitch reports please contact a moderator.

Newest User Customs

Here are the newest official colors! We add new ones all the time!