Please note that our site works best in Firefox, Chrome, or Safari.

Aywas is a collectible pet site for older teens and adults. Adopt as many pets as you want, and explore the seven regions of Ay for wild pets to capture and add to your collection. We are a submission-based virtual pet website, so you can color pets, create items, and create Human Avatar clothes for everyone else to enjoy. We offer battling, breeding, mini-games, an active forum, and the ability to create your own custom aywas. Color the adoptable bases, and even edit them to look more like your characters. The possibilities are endless!
Register now! It's free!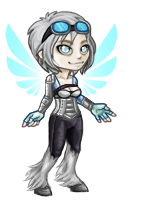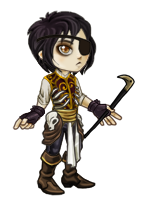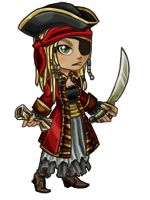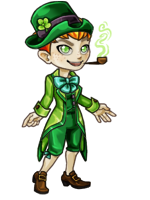 Dress up
your own human avatar with hundreds of different clothes. You can even design your own!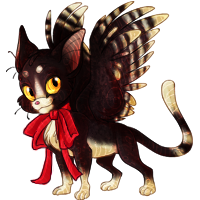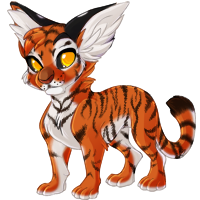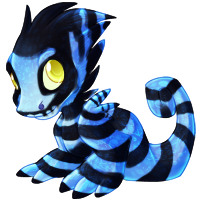 Collect over 1,000 different pets
that you can battle and capture in nine different lands!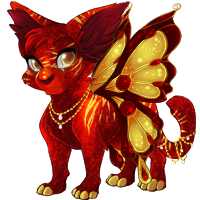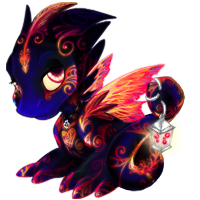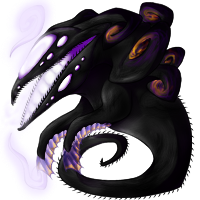 Design a custom pet
, colored and/or edited to look like your characters -- or anything you want!
Not sure if you want to join? Why not check out our newbie tutorial for an outline of our features?
Evening everyone, This is a newspost to say that as of tonight I will be resigning from my position as breeding admin for the site. Five years is a lot of time to spend as an administrator on a petsite, but I am so thankful that I had all of that time to spend helping the site. I made great friendships and bonds with the users here, and have a lot of fond memories to take away from it. I remember when Holiday coins came out and made seasonal tidings

all year long

, and when EBCs took over the site in evil droves. I remember when breeding add-ons burst into the scene -- look at how many we have now! I've seen the queue explode many a time, but the hardworking staff has always tackled the load and made my job exciting. I thank them for their support all this time, and am glad I had each and every one over the years to work with.

Mauri at #1010

, aided by her partner-in-crime

Kyu

, will be heading your breeding needs from now on. Please be advised that any correspondence from now on will go to the following email:

kyumauri.breeding@gmail.com

Any breeding staff applications, questions about breedings, issues with breedings, refunds, etc. will now be addressed by them at #1010, or will go that email. I know the two of them will continue to lead breeding staff into a bright future. There'll be some shifting and maybe some bumps in the road when we transition over to the pair, so please bear with -- there are a lot of keys to turn over! I like to keep things short and sweet, so thanks to all of you (re: the awesome userbase) for making my time here worthwhile. Thank you to the other staffers for all the fun, and especially to Slash for letting me be the resident Paleo nerd that lives in the Phoenix tree, ready to steal your eggs.

...Well, that much may not change.

A new raffle has begun

Rare Moth

Ticket Price: 10 BP
Max Tickets: 1

 

Raffle is for another gorgeous Faux custom:

This raffle will also be drawn next Monday (the 7th)!

A new raffle has begun

Rare Catfish

Ticket Price: 10 BP
Max Tickets: 1

 

Raffle is for this delightful Faux:

Raffle will be drawn on Monday (the 7th)!

The winning HA sets have been placed into their respective shops! Last month earned the following: GP Set: 152 GP per artist BP Set: 60,900,000 BP per artist Premium Set: 2,498 PP per artist Want in on the action? Well, phase one - the basing contest - is open and waiting for entries!

Head

here

to submit your design!

September is starting with a blast and a handful of new items, and one that's been modified!

The premium item for September is the

Unstable Genetics Kit

, a fun Breeding Coin add-on that randomizes one of your offspring into a rare genus. Note, it cannot yield a Xaoc or any rare hybrids, but other genuses are fair game! This item can be retroactively added as an add-on to breedings, so have fun using it!

The

Painted Egg

is a new PLBC/PMBC add-on stocking in the BP Shop for 5,000,000 BP. It allows you to attach one predict offspring to your breeding, and then the breeding is assigned to an official artist. Be sure to either have your predict ready upon submission of the breeding, or check the "Has Predicts" option when you submit until you have the predict ready.

The

Painted Twins

have been altered to allow you to upload two predict offspring for your PLBC/PMBC breedings, after which the breeding will be assigned to an official artist. If you have an unassigned breeding in the queue with this item and would like to take advantage of the ability to add another predict, select the "Has Predicts" option on your breeding to take it out of the assignment queue. PLBC and PMBC list assignments will resume on September 3rd, giving you 48 hours to decide if you want to do so. Just to be extra sure, write in your breeding notes that you are adding a second predict at the very top in caps. Enjoy the new items!

Newest User Customs

Here are the newest official colors! We add new ones all the time!