Please note that our site works best in Firefox, Chrome, or Safari.

Aywas is a collectible pet site for older teens and adults. Adopt as many pets as you want, and explore the seven regions of Ay for wild pets to capture and add to your collection. We are a submission-based virtual pet website, so you can color pets, create items, and create Human Avatar clothes for everyone else to enjoy. We offer battling, breeding, mini-games, an active forum, and the ability to create your own custom aywas. Color the adoptable bases, and even edit them to look more like your characters. The possibilities are endless!
Register now! It's free!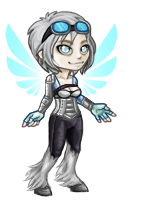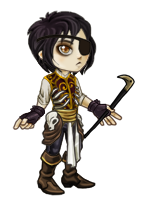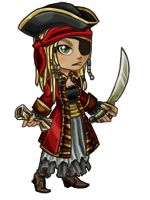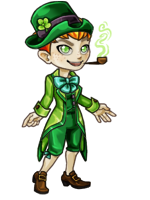 Dress up
your own human avatar with hundreds of different clothes. You can even design your own!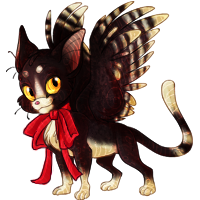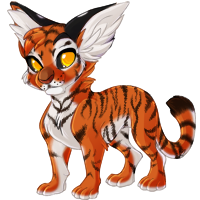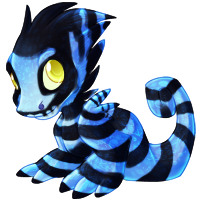 Collect over 1,000 different pets
that you can battle and capture in nine different lands!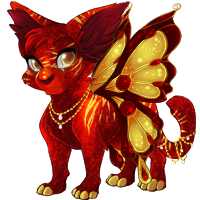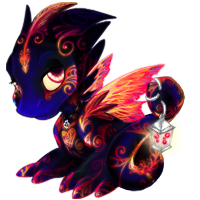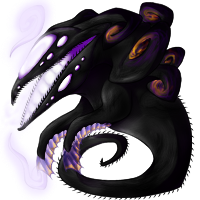 Design a custom pet
, colored and/or edited to look like your characters -- or anything you want!
Not sure if you want to join? Why not check out our newbie tutorial for an outline of our features?
Black Friday Sale The

Black Friday Sale

is here! Gather 'round and listen to what we have in store for you when you

buy GP or USD Items!

This is our BIGGEST sale of the year, when everything's very discounted!

Friday

50% MORE GP WITH PURCHASE! GP Shop has a 3% chance of duplicating your purchase, giving you two items! 10% OFF THE USD SHOP (not Paintbrushes) 20% OFF THE GP SHOP! (30% for Premium) Double Premium!!

Saturday

45% More GP With Purchase! GP Shop has a 2% chance of duplicating your purchase, giving you two items! 8% OFF USD SHOP (not Paintbrushes) 15% OFF GP SHOP! (25% for Premium) Double Premium!!

Sunday

40% More GP With Purchase! GP Shop has a 1% chance of duplicating your purchase, giving you two items! 5% OFF USD SHOP (not Paintbrushes) 10% OFF GP SHOP! (20% for Premium) Double Premium!!

Monday

35% More GP With Purchase! 5% OFF GP SHOP! (15% for Premium) Double Premium! SPECIAL LAST MINUTE OFFER - TO BE REVEALED MONDAY!! NEW BONUS SYSTEM

We have completely revamped our bonus item system to reflect some requests from the userbase. - Both GP and USD item purchases deposit a "bonus credit" into the account's bonus balance - Bonus balances can be saved over time so you can make small purchases and work your way toward a large bonus tier when one launches during a sale. Breeding Season generally has a large bonus tier with multiple items. - Bonuses are no longer automatic, you go to the bonus page and claim a tier you want. - If your tier purchase is less than your balance, you still have your remaining balance preserved to either buy another tier, or save it to earn a higher tier later. Account Upgrades A number of account upgrades are rolling out for Black Friday. These items will only be available Friday - Sunday in the BP Shop. You can also find a bundle for them in the USD Shop.

Phoenix Tree Upgrade

Allows you to peek at unhatched bred eggs.

Breeding Addon Upgrade

Allows you to use an additional addon when breeding.

Glittering Slab A page where you can go

to have your active pet turned into a random site pet you don't have yet.

Adoption Center Upgrade

Track a genus in the adoption center with this upgrade, and it will tell you when that genus is in the center.

Lair Upgrade

Give your pets titles and sort them alphabetically to organize your lair better.

The last two upgrades are unfortunately not done in time for midnight, but will be added when they are done.

The Trinket Species are USD Shop custom makers with two genuses so far.

Palli

and

Spitz

Hope you like them!

The Alternate Cube has some new linearts for you to enjoy!

The GP Shop and BP Shop are both featuring a number of items temporarily for the sale. These items will be removed from stock on Monday night.

And as you know already, the

Rainbow Egg Teos

are right here for claiming.

Please select your vote.

Weekly Raffle This week's raffle winner is: Otar (#60697) Who had 20 crystals out of 12,518 total and won a Leaf Harmonica! Congratulations! Next week's winner will receive... A Custom Item Package! Set a reminder to snag those crystals! Trivia The trivia has been updated! Last week's questions and answers revealed! How was the Friendly Ghost released? Advent Calendar Who goes Peep peep!? Baby Chick Why does the Stripped Candy Cane fauna look so familiar? (Yes, it is intentionally Stripped.) Because it's a monster It floats in midair, and it might not be wise to try moving it to a water source. Electric Jellyfish The wibbling indicates it's going to rain soon. Baby Cloud Which of the following is not a scribble fauna? all of the above are scribble fauna! Which of the following fauna is animated? Love Taco An adorable fauna loyal to Ay! Crystal Creature What color is the rare carrotfish? Green Where can you find a Natural Coat? Mountains How many questions will you get correct this week? Good luck! - Eri

The

Black Friday

sale -- the best time to obtain discounted GP and USD Shop items -- is fast approaching. The sale will last Friday - Monday, and will feature a mixture of deals.

If you'd like to peek at the purchase bonus Black Friday teos,

head on over here and look at some pretties!

It'll give you a whole day to look through them, though bear in mind more will likely be added over the next twenty four hours. The tier for teo customs will vary throughout the four days of the deal, starting off high then dropping down low on the last day. Look forward to the upcoming surprises, and have a nice holiday!

Congratulations

Foxtail Brush

Aeth & rage (#46) is the winner of the raffle and won the item Foxtail Brush!

Aeth & rage (#46) brought 1 tickets, spending 1 BP!

Newest User Customs

Here are the newest official colors! We add new ones all the time!