Please note that our site works best in Firefox, Chrome, or Safari.

Aywas is a collectible pet site for older teens and adults. Adopt as many pets as you want, and explore the seven regions of Ay for wild pets to capture and add to your collection. We are a submission-based virtual pet website, so you can color pets, create items, and create Human Avatar clothes for everyone else to enjoy. We offer battling, breeding, mini-games, an active forum, and the ability to create your own custom aywas. Color the adoptable bases, and even edit them to look more like your characters. The possibilities are endless!
Register now! It's free!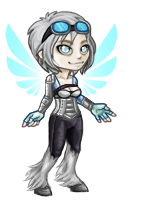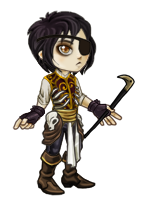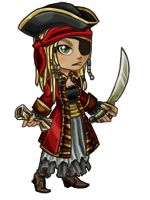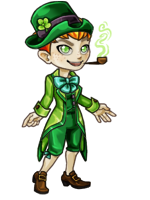 Dress up
your own human avatar with hundreds of different clothes. You can even design your own!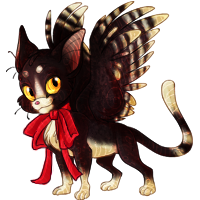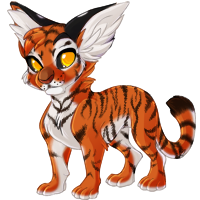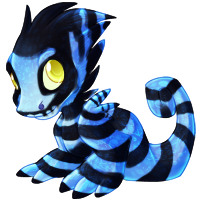 Collect over 1,000 different pets
that you can battle and capture in nine different lands!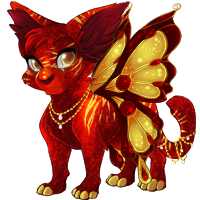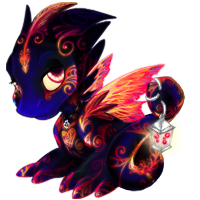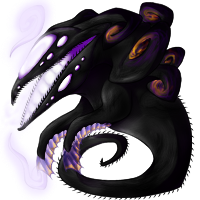 Design a custom pet
, colored and/or edited to look like your characters -- or anything you want!
Not sure if you want to join? Why not check out our newbie tutorial for an outline of our features?
It's time to give away six free customs designed during January under the theme of Dogs! To play, you simply choose your favorite from the poll below! This will enter you into a raffle for that particular design. You only get one vote, so choose wisely! If you created one of the pets below, please contact Lacia (#25044) with which prizes you are claiming. You have until 11:59 PM AST on February 26th to get your votes in! Good luck!


Have you had enough of the color pink and hearts yet? Well, we hope not, as the Seasonal Shop is now open! There's an assortment of goodies available, but don't fret if you cannot purchase everything you want at this very moment. You will have until 11:59 PM AST on February 29th to continue sending love to each other and grabbing what you'd like from the shop. Please welcome the newest edition to the LP#9, the lovable, cuddliest seal, the Winterheart Selkie! We hope that everyone is having a good year so far, and that there has been minimal paper cuts from flinging around all those envelopes!

The Story Game continues thanks to Vegan (#71975)! The deadline for the next installment is 11:59 PM AST on Saturday, February 22nd! For those unfamiliar with the game, you can read about it here. Don't forget, you can also subscribe to the official Story Game thread or the ping group StoryGame! Not only will you be notified of updates and reminders for the game, but it is a good place to chat about the current game, or even about what you'd like to see in the future! Remember, the story is in your hands!

It's almost that time of year again - the Mayday Sale! This year, the sale will run from May 14th to May 19th. While we'll have more information for you in regards to the actual sale when it's not so far away, here's some crucial information for those who would like to participate by creating sets:

You may create a set from any of the

Exotic Genera

(Teo, Faux, Snoodle, or Oët).

A set is 5 custom pets with identical edits, all colored uniquely. If your set is accepted, you are also permitted 1 semi-unique that you can turn in at that time or at a later date.

All applications must be PM'd to

Mayday Marie (#11)

with the following subject line: Mayday 2020 -

[email protected]

- please replace the e-mail with your PayPal address.

You must PM Mayday Marie (#11) with a sketch for for approval! If you send her a finished product without doing this first, we do not have to accept it. If you make more sets than the ones we approve you to do, we do not have to accept them.

You must also send Mayday Marie (#11) examples of your shading and coloring, and if you have done any previous sets.

Users may only submit 3 sketches at a time. If more are submitted you will be asked to choose 3 of them to be assessed. Additional sketches will not be assessed until accepted sketches are submitted as complete sets. There will be no exceptions.

All sets should be between 50% - 75%. If your set is spectacular, we will accept less edits.

We are allowing very few silvers! We will not be accepting a dozen Teos that only have the tails left.

All PSDs must be breedable!

This means separated edits, shading, highlights, etc. We will not accept pets that are unbreedable, and we will be checking PSDs.

All sets must be finished and the PSDs uploaded by May 7th!

The payment options are as follows:

$50 paid after Mayday is over.

100 GP + 5 SP paid once the set is finished.

No base pay, however you are granted a 75% unique of any of the exotic genera creatable this Mayday. (You are welcome to sell this slot as well, however you must do part of the artwork for it.)

1 Mayday Egg for the $50 Day. If you do two sets, then you can trade both payments in for 1 Mayday Egg for the first day!

The sell out bonus will work the same as it has been: should your set sell out on day 1 (May 15th) you get a bonus of $75, day 2 (May 16th) is $50 and day 3 (May 17th) is $25.

Newest User Customs

Here are the newest official colors! We add new ones all the time!