Please note that our site works best in Firefox, Chrome, or Safari.

Aywas is a collectible pet site for older teens and adults. Adopt as many pets as you want, and explore the seven regions of Ay for wild pets to capture and add to your collection. We are a submission-based virtual pet website, so you can color pets, create items, and create Human Avatar clothes for everyone else to enjoy. We offer battling, breeding, mini-games, an active forum, and the ability to create your own custom aywas. Color the adoptable bases, and even edit them to look more like your characters. The possibilities are endless!
Register now! It's free!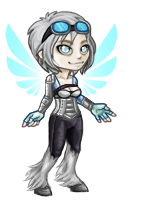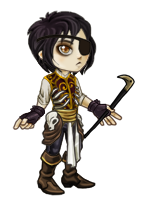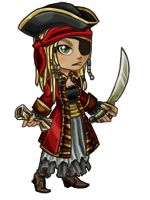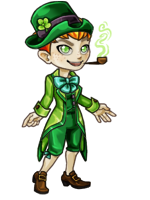 Dress up
your own human avatar with hundreds of different clothes. You can even design your own!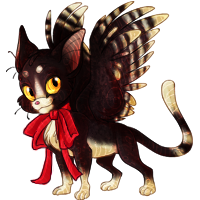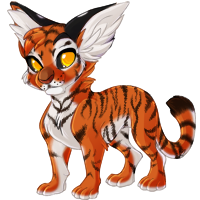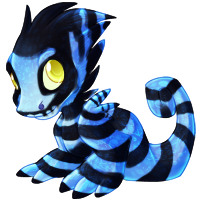 Collect over 1,000 different pets
that you can battle and capture in nine different lands!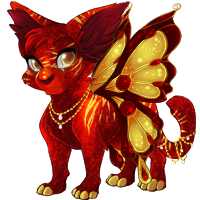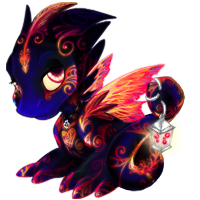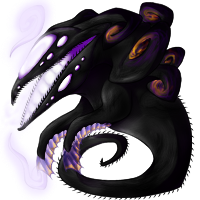 Design a custom pet
, colored and/or edited to look like your characters -- or anything you want!
Not sure if you want to join? Why not check out our newbie tutorial for an outline of our features?





Starting off, we have our GP Shop and BP Shop pets, which will be obtainable through the Essence of Julgust 2021! This is the final month that this potion will be available! If you designed one of these pets, please contact Lacia (#25044) for your payment if you haven't already done so.
Moo-ve on over - a friend with an interesting line-back pattern has come to wish those born in August a happy birthday! Although these Lunaris were once endangered, their numbers have now increased, making this visit possible! Don't forget to check out the birthday link to claim your gift from Aywas on your big day! Need to change your birthday? Click here! If you missed your Lunaris or have further questions regarding them, please contact Hiiro (#755).

This month's Premium Item is Fancy Summer Custom Crystal! This item can be used to create one of the available alternate line arts with up to 50% edits!


The new monthly contests have been announced! September - October Monthly Shop Pets: Enter September Monthly Customs - Pirates: Enter Good luck with your entries!
For the month of August, you may use your Jeweled items to create any previous August base! You can view the available bases in the Knowledge Base articles for the Jeweled Crystal, the Jeweled Hybrid Crystal, and the Jeweled Rare Crystal. If you want to be a Jeweled Custom Artist, please visit the hiring thread!


"For the exchange of just a few tasty grapes, the dream lemur might be willing to secure you a restful and peaceful night's sleep." - Kirawra (#11849)


The Tordoka is currently the active Raw genus, which means that you can purchase the Cherry Foot Tordoka in the BP Shop! It will remain the active genus until September, so be sure to make a note of this in case you wish to make any!


Congratulations to Archenitesky (#70057) for winning a Blue Custom Orb through the July Pet Coloration forum raffle! If you would like to enter the monthly raffles, you can submit your designs here! Each accepted design is counted as one entry. Remember, you can earn SP and a Restyle Brush! As a reminder, the Lunar Meteor submission threads are open until 11:59 PM AST on August 6th! Pet Submissions HA Submissions Item Submissions

The past week has been busy for Fauna Frenzy. After going through the logs and listening to feedback from everyone, we've made quite a few changes to Fauna Frenzy.

Energy Changes We heard you all loud and clear! While we do not plan on removing energy from the game, we understand that a lot of us want longer play sessions. So to make the energy more bearable, we've made the following changes: • Base energy has been increased from three to five • Energy restore time has been decreased from one point every 90 minutes to one point every 30 minutes • When unlocking a new star in a level, all fauna that was used in that battle will have the energy used return to them • Each player level up will fully restore all fauna energy in the player's roster We are still trying to come up with a solution to adding a timer to the faunas to indicate when their next energy point will be available, so please bear with us a little longer. Silver Paws For every five level ups (player level, not fauna), you will earn one SP! Any players that has already hit this interval has had SP credited to their account. In addition, when you unlock all the stars in a stage, you will also earn one SP as well. This will give everyone a reason to go back and play earlier realms later in the game Six challenges added Already made your way through the Bitter Barrens? Why not try you hand at the six challenge levels recently added to complete your Bitter Barrens adventure? Below you can read over most of the changes that were made from v2.0.1 to v2.0.2 v2.0.2 Changelog Added - Scroll input to fauna roster and equip team scenes - SP reward for levelling up (every five levels) - SP reward for 100% a stage with progress tracker - Player level up reward animation - Player level up restore all fauna's energy - Earning a new star on a level will restore one energy back to each fauna used - Six challenges levels to Bitter Barrens - Enemy level scaling based on fauna's team power (used only in challenge levels and special realms) - How to play button that links to Knowledge Base article Removed - Enemies' Power panel in level details. Will restore once proper tweaks have been made Changed - Path distance on level select scene - Fauna energy timer reduced from 90 minutes to 30 minutes per energy point - Fauna start energy increased from three to five - Sped up various animation during the play phase - Decreased attack for all bosses except 1-25 - Increase attack for boss 1-25 (Aketch Golem) (attack was grossly low) - Target indicator transparency during match and battle results - Client process of ending player's turn. Possible fix for some of the de-sync issues reported - Server side field replenishing method to a smart random method Fixed - Shuffling no longer changes the position of powered runes - Issue when levelling up fauna not always giving player XP - Bitter Barren's 1-1 wave one's enemy (countdown should start at three, not one) - Level up notification not appearing during active session - Boss 1-15 (Rowmin Golem) was using wrong special attack - Boss 1-20 (Greta Golem) was using wrong special attack - Hint animation overlapping pause menu

All changed bosses will be observed and balanced if needed. We are aware of a few additional bugs and improvement requests made for the game. We're hard at work trying to find solutions for them and will keep you updated on any other changes made.

After a longer delay than we would have liked, we are happy to announce

Fauna Frenzy

is available for play again. With the help of the community, Fauna Frenzy has been overhauled fixing many issues while introducing a few new features.

I am missing fauna!

One of the change that was made was how fauna are unlocked in the Frenzy. if you added fauna to the Frenzy in the past but haven't leveled them up, those fauna will be returned to your inventory sometime this week.

How do I add fauna to the Frenzy?

In your Roster, you will notice a handful of darken fauna. These are fauna that are not unlocked for your account.

To unlock them, you must have the required number of that fauna in your inventory. When you do, you can unlock the fauna by clicking it and selecting the option to unlock. When unlocking the fauna, the required quantity will be removed from your inventory

Note

: If you've added any fauna to the Frenzy via the inventory, those fauna will be return to your account sometime this week

My level progress was reset

We added a few new changes to the game that we want everyone to experience. Because of this, realm progression has been reset. In exchange, we nerf'd the enemies in the Bitter Barrens sightly to make progression smooth up until 1-20.

Levels I've beaten are much harder when attempting then again

If leveling up your fauna doesn't help, then revisit these levels after Fauna Fusion is released. You won't be able to two star most levels and you shouldn't be able to three stars any level at the fauna's current level block We hope everyone enjoy the changes to Fauna Frenzy! If everything is stable with this iteration, we'll be releasing the another realm next month as well as allowing further leveling by September. If you run into any problems or have any questions, feel free to share them with me. Also, on a different note, mental health can be a real pain, especially over the last year or so. If you are experiencing issues with your mental health, please don't try and tackle it alone. Seek help. Now back to my dungeon. The staff is keeping me busy with overhauling things on the site. Hopefully, I'll have something to share with everyone by Fall.

A new friend has washed ashore to be created using the Summer Custom Crystal custom makers! Please welcome the Chromo's seasonal look!
As usual, you can use Summer Custom Crystal to create a coloration with no edits, and the Fancy Summer Custom Crystal to create one with up to 50% edits. You can review this information in the Seasonal Custom Crystals Knowledge Base article.

While water is being flung around, we would also like to announce that we now have a thread open where you can submit an SCC to the pot to be used during this PPP! Please remember that you should only submit your SCC base if it is rule-free, given the nature of this event. You can find the form to submit your SCC here! The duration of this year's PPP will be announced at a later date.


"As some of you may have noticed, my Exotic Pet Palace has received a new stock of pets! They're eager and awaiting new loving owners!" After the 3 months, the pets currently in stock will be permanently retired and a new stock will replace them. So get them while you can! If you want to have the chance of getting a design of yours into the pet shop, go ahead and submit them to the Pet Coloration Submissions forum. Some of the submitted designs will be put into Adventure, and some designs will be kept to go into the pet shop! If your design is now in the pet shop please contact Lacia (#25044) for your free copy. That's right, if your design is accepted and put in the shop you get a free copy. That could save you a good amount of BP!

'· .¸¸.·´'· .¸¸.·´ [[ The w i n n e r s' edition! ]] '· .¸¸.·´'· .¸¸.·´
SilverRaven (#58395) ................................. Stormtiger (#42487) ................................. Lacia (#25044)

Paleolily (#79429) ................................. Lenalee (#56453) ................................. Jools (#37392) Congratulations to all of our winners!

Newest User Customs

Here are the newest official colors! We add new ones all the time!