Please note that our site works best in Firefox, Chrome, or Safari.

Aywas is a collectible pet site for older teens and adults. Adopt as many pets as you want, and explore the seven regions of Ay for wild pets to capture and add to your collection. We are a submission-based virtual pet website, so you can color pets, create items, and create Human Avatar clothes for everyone else to enjoy. We offer battling, breeding, mini-games, an active forum, and the ability to create your own custom aywas. Color the adoptable bases, and even edit them to look more like your characters. The possibilities are endless!
Register now! It's free!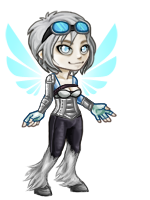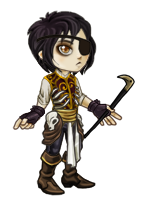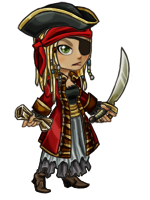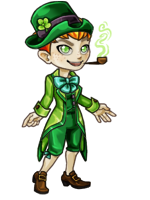 Dress up
your own human avatar with hundreds of different clothes. You can even design your own!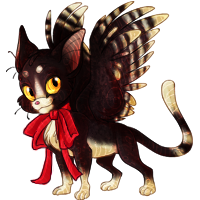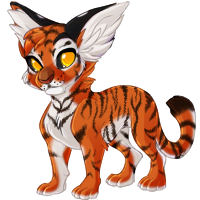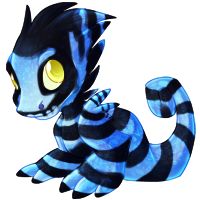 Collect over 1,000 different pets
that you can battle and capture in nine different lands!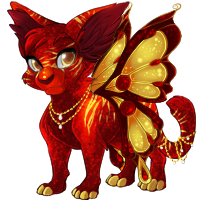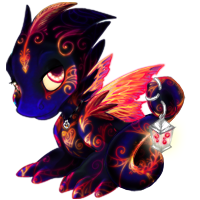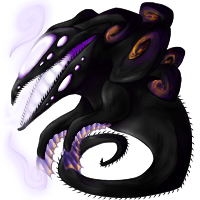 Design a custom pet
, colored and/or edited to look like your characters -- or anything you want!
Not sure if you want to join? Why not check out our newbie tutorial for an outline of our features?
Some new referral prizes were added to the

referral page.

Many have asked for more referral prizes after the 75 mark, so there you have it!

We've hit 50,000!

Let's give a big, warm welcome to WORRYPOWER (#50000)! And, of course, the other folks around that number too :)

The Prizebox Field is OPEN! Get the things!

50,000 User Celebration Stretch Goals

When the 50,000th user is accepted onsite, a one month counter starts. A month from now, every user will be able to collect a 50k Prizebox from the Advent Calendar with prizes depending on which stretch goals are reached during that month: If we hit 50,500 before one month... every user will get 100,000 BP If we hit 51,000 before one month... every user will get 500,000 BP If we hit 52,000 before one month... every user will get 1 SP If we hit 55,000 before one month... every user will get a Luna Berries If we hit 60,000 before one month... every user will get a Blue Crystal Shard and Silver Crystal Shard If we hit 70,000 before one month... every user will get Lesser Breeding Pebble, Breeding Pebble, and Platinum Breeding Pebble If we hit 100,000 before one month... every user will get Lotus Egg

These prizes stack! If you hit a certain threshold of users onsite, that level and the prizes below it will be included in the prize box.

Referral Winners!

Our winners for the referral contest are... First Place: kz&ky (#2714) with 175 referrals Second Place: Denzel & Bo (#212) with 116 referrals Third Place: [Tin][Bex][Azi] (#9) with 21 referrals Congrats!! Between the three of you, you referred about 30% of the users needed to reach the event!

You're a little under 100 new members away from the opening of the

50,000 Prizebox Field!

So close! Keep going! Refer, refer, refer!!

It was only recently that the Ay scientists along the West River upgraded their echolocation equipment, as aid from the Museum had become slim. Project funds to research the native gael and chromo of the river had declined over the past year or so. No one expected that the newly enhanced equipment would pick up unusual ultrasonar readings that seemed to show an amorphous draconic creature moving through the water. Underwater cameras managed to snapshot what seemed to be an eye, a limb, and some spikes, but the rest of the body appeared... simply melded into the water.

Shen Rarity

: Ay Uncommon

"The Shen genus is made up of extremely talented liquid shapeshifters. They can mimic any other pet by first transforming into their base liquid form then shifting themselves into the other pet. Old Ay folklore states that Shen would sometimes shapeshift into humans and lure townspeople toward the rivers to drown them, though no reports have ever substantiated this claim. Shen are near impossible to capture and train due to their ability to simply melt into the water and escape."

Technology advancements have allowed the Ay people to discover a new uncommon genus, the

Shen

! Like all other Ay uncommons, Shen can be made through Flame Custom Crystals or Nova Custom Crystals.

Would you care to help scientists discover different Shen species? (From now until May 29th, accepted metal coloration submissions to the Shen submissions thread linked above will be rewarded with a Flame Custom Crystal. After that point, submissions will be treated as any uncommon genus and accepted sparingly.)

Have you ever wished you could live in a world made up of rainbows and butterflies? Of candy and toys, of perpetual summer and endless joys? Well now you can! -- or you can come visit for a while, at least! Thanks to LesLarmes (#18839) and the help of a Slashbot, a whole new world of glee has opened up for us to see! Welcome to Rainbow Sky! Your task is simple: collect Heart Rock Candy (r30)! ... and see how long you can resist cracking a smile while exploring in this limited-time Adventure area. (I lost this battle while uploading pets, so you'll at least do better than me. XD) While making your merry way around this colorful world, you will run into plenty of cute, edible, silly pets to take home with you! And equally adorable collectables! My word, even the "monsters" are precious! You will have a week to run around in Rainbow Sky to your heart's content. The area will close after 11:59 p.m. on May 29th. The Candy Shop (Seasonal Shop) will be set up as an exchange shop, where you can turn in your Heart Rock Candy for some special goodies! :3 Please note that we'll be keeping an eye on numbers/rarities and tweak things if necessary. Enjoy the themed week-long celebration based on everything cute and cuddly and kawaii brought to you by LesLarmes' imagination! Bubbles away! - Eri

Newest User Customs

Here are the newest official colors! We add new ones all the time!