Please note that our site works best in Firefox, Chrome, or Safari.

Aywas is a collectible pet site for older teens and adults. Adopt as many pets as you want, and explore the seven regions of Ay for wild pets to capture and add to your collection. We are a submission-based virtual pet website, so you can color pets, create items, and create Human Avatar clothes for everyone else to enjoy. We offer battling, breeding, mini-games, an active forum, and the ability to create your own custom aywas. Color the adoptable bases, and even edit them to look more like your characters. The possibilities are endless!
Register now! It's free!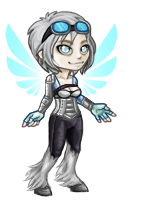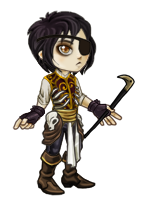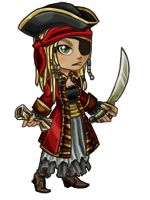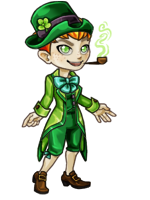 Dress up
your own human avatar with hundreds of different clothes. You can even design your own!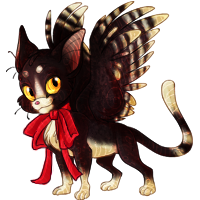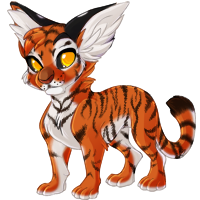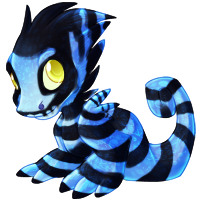 Collect over 1,000 different pets
that you can battle and capture in nine different lands!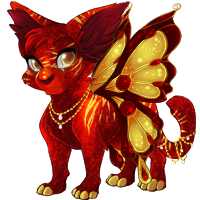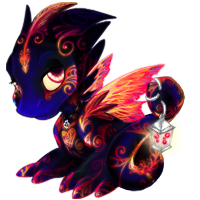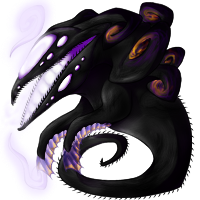 Design a custom pet
, colored and/or edited to look like your characters -- or anything you want!
Not sure if you want to join? Why not check out our newbie tutorial for an outline of our features?

"I did some traveling recently and came across a few new pets! One even tried to perch on my antlers while I wasn't looking..."
In addition, the August pet coloration submissions forum raffle has been drawn! Congratulations to Aurora (#71261) for winning a Blue Custom Crystal! If you want to design some Adventure pets, go and post them in their respective threads here! There's also a chance that the designs accepted from that forum will go into the Pet Shop! Remember, you can earn SP! If your design is now released as a site pet please contact me, Kousei (#25044), for your free copy.

A new raffle has begun

Paint Bucket

Ticket Price: 1
Max Tickets: Unlimited

 

Sorry for the delay everyone!

As a warning, raffle crystals will be deleted after the paint bucket winner is pulled on October 15th!

- Chelle (7310)

Congratulations

Pouch of Stardust

Obi (#65999) is the winner of the raffle and won the item Pouch of Stardust!

Obi (#65999) brought 354 tickets, spending 354 Raffle Crystal!

Sorry for the delay everyone!

As a warning, raffle crystals will be deleted after the paint bucket winner is pulled on October 15th!

- Chelle (7310)

*****Update*****
The Fleshcreature Opalite(#550) would also like The Slashbot to direct your attention to their Raffle: The Great Insi Migration! If you have spare Insi or Insi related items laying around your hovels, this might be a good time for some Fall Cleaning.

Good Afternoon Fleshlings! Are you having a pleasant Wednesday? Well, if not then this may improve your mood.. unless you do not like bugs. Why you would not like bugs is uncomprehending to the Slashbot, they are fascinating with their exoskeletons and multiple legs.. but that is beyond the point. Today The Slashbot has teamed up with Opalite (#550) to wish a Happy and Bug-Filled Day of Birthing to 'thulhu (#12461)!


We have hidden 20 Insi plushies around the site, these are permanent additions so do not feel like you must rush to collect them all. Once you find them we have a Insi Celebration Collection where you can turn them in to receive the special Insi Egg Plushie

This egg will grant you an exclusive title! Well, it would... currently The Slashbot's mini bots are on a forced break, something about state labor laws, so it has not been coded yet. Once it has been completed The Slashbot will let you know.

The Slashbot and Opalite (#550) have also discovered a new Alternate Lineart Insi! You can find the 400x400 PSD on the Insi's Genus Page which you get to by clicking the Insi's image in the Genus Guide.
The Slashbot would like to thank Opalite (#550) for their assistance, as The Slashbot is reminded yet again how interesting the Fleshcreatures can be. Best wishes today 'thulhu (#12461) and for every Birthing Day after!

It's time to give away six free customs designed during August under the theme of Myths/Legends! To play the free custom game, please include the phrase "CUSTOM #__" in your news comment. For example, if you want Custom 1, please comment "CUSTOM #1." Don't lose out on a chance to win one of these customs by voting incorrectly! Custom One = bad. Custom1 = bad. Custom#1 = bad. Custom #1 = good! I love custom #1! = good! Here we go!
1 ................................................ 2 ................................................ 3
4 ................................................ 5 ................................................ 6 Please contact Kousei (#25044) for your prize if you designed one of these customs! You have until September 24th at 11:59 PM AST to get your vote in!

Newest User Customs

Here are the newest official colors! We add new ones all the time!