Please note that our site works best in Firefox, Chrome, or Safari.

Aywas is a collectible pet site for older teens and adults. Adopt as many pets as you want, and explore the seven regions of Ay for wild pets to capture and add to your collection. We are a submission-based virtual pet website, so you can color pets, create items, and create Human Avatar clothes for everyone else to enjoy. We offer battling, breeding, mini-games, an active forum, and the ability to create your own custom aywas. Color the adoptable bases, and even edit them to look more like your characters. The possibilities are endless!
Register now! It's free!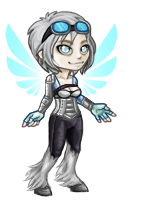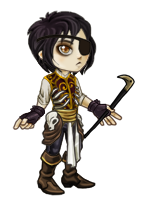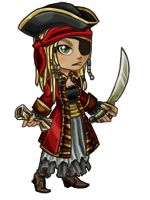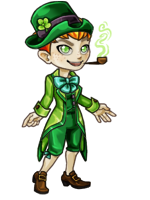 Dress up
your own human avatar with hundreds of different clothes. You can even design your own!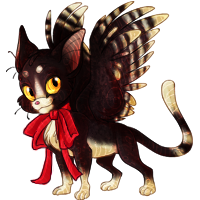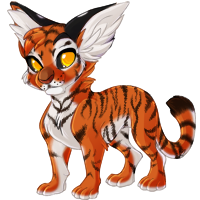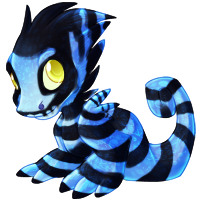 Collect over 1,000 different pets
that you can battle and capture in nine different lands!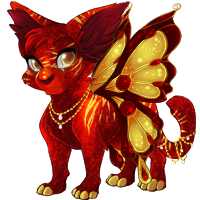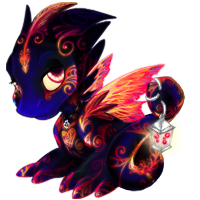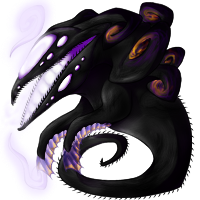 Design a custom pet
, colored and/or edited to look like your characters -- or anything you want!
Not sure if you want to join? Why not check out our newbie tutorial for an outline of our features?
The Story Game continues... or not. Unfortunately, there have been no entries for the past couple of rounds. In order to keep the game rolling, anyone who has won previously can enter again! The deadline for the next installment is 11:59 PM AST on Saturday, February 8th! For those unfamiliar with the game, you can read about it here. Don't forget, you can also subscribe to the official Story Game thread or the ping group StoryGame! Not only will you be notified of updates and reminders for the game, but it is a good place to chat about the current game, or even about what you'd like to see in the future! Remember, the story is in your hands!

'· .¸¸.·´'· .¸¸.·´ [[ The w i n n e r s' edition! ]] '· .¸¸.·´'· .¸¸.·´
Tsuiri (#24068) .................................... Pluto (#17802) .................................... Newy1011 (#75183)

Dragon Ninja (#1908) .................................... Kiana (#31496) Congratulations to all of our winners!


"No matter the season, it seems like there's always new pets to be found!"

In addition, the November and December pet coloration submissions forum raffle has been drawn! Congratulations to November's winner Rat Heap (#79964) for winning a Bronze Custom Crystal! Congratulations to December's winner Tsukasa (#78993) for winning a Gold Custom Orb! If you want to design some Adventure pets, go and post them in their respective threads here! There's also a chance that the designs accepted from that forum will go into the Exotic Pet Palace! Remember, you can earn SP and a Restyle Brush! If your design is now released as a site pet please contact me, Lacia (#25044), for your free copy.

Don't forget to scroll past this news post to see a very important one about the event line art poll and more!

It's also time to give away five free customs designed during December under the theme of Laughs! To play, you simply choose your favorite from the poll below! This will enter you into a raffle for that particular design. You only get one vote, so choose wisely! If you created one of the pets below, please contact Lacia (#25044) with which prizes you are claiming. You have until 11:59 PM AST on January 22nd to get your votes in! Good luck!


It's a packed one!

Love Potion #9 Genus Poll

This has been quite a close one! "Ay Hybrid M -Z" and the "Rare" option have been dancing around each other almost the entire poll. They drew equal several times, but at the time of writing this the "Rare" option has been 3 votes ahead for most of the day. As such we are declaring the RARE option to have WON! That means that staff will choose one of the rare genera listed in the poll and see what we can do to give it a loving makeover! It also means that closer to October we'll be putting up a poll for you to decide which Hybrid category you'd like us to choose from to make something spook-tacular - so keep your eyes peeled.

Snake

is now live on the Games Page! The

thread in Glitches

has been opened for you to post there if you run into any issues. I will tell you that on desktop

and

mobile it takes a few goes to settle in - so if you're finding it hard we've done our job right ;) Enjoy!

We're heading into serious territory now, so please read this carefully.

Usernames

Staff have noticed a trend for users to name themselves as "Away" or "Hiatus" or some variance on the theme. Overall we don't have an issue with this, but it does often cause problems with identifying people - notably if you have DNCs to consider - when the username and profile gives no indication as to who you are. This used to be a rule a long while ago, and it seems to have fallen to the wayside, but we are re-instituting it:

Users - solo or in a multi-user lair - must use the "User Name" field to list the occupants of the account, using a name (or handle) that each person answers to. If there are too many users on the account to list them fully then a group name is acceptable as long as each person is listed clearly on the profile. Additionally, if you or another user on the account are on Hiatus and wish to display that in the name, you may do so as long as it is clearly listed on the profile the username/handle of the person who is on hiatus.

We would also like to respectfully ask that those who are still active but have a name stating they are not to please consider changing their name back to their username/handle for the aforementioned identification reasons. If you or your lair partner/s are logging in at least once a week, we would consider you active users.

Quitting if you are in a multi-user account

If a user in a multi-user account is quitting we now require that the user post in the

account move records

thread stating that they are quitting and what is to become of the assets they leave behind. Only after this can the user's name be removed from the username and profile. Please be aware that by quitting and not moving into a different lair previous to this, you are forfeiting all your assets and will be required to re-apply to be allowed on site again. This is all noted permanently in the

User Names

and

Account Sharing and Lair Partners

KB articles. If you haven't seen it already, please read the news post below to read about some exciting updates regarding the Flash games!

As many will know, Flash is coming to an end and will, within the next year, not be supported by browsers. This of course meant an untimely death for our Snake, Grave Robber, and Sky Blocks if we didn't act - so we acted! Now coded in HTML5, and given a bit of a facelift, we are proud to set out the new games in Beta testing mode!

What does Beta testing mode mean? It means we need to really put the games to the test. They've passed muster with staff, but now they need to hold up to you lovely people. Putting it into Beta for the whole site to access means we're going to get more data, more feedback, and therefore have more information to alter, change, or fix anything that may come up. What are the changes? Grave Robber - Has been renamed Minerva's Greenhouse (also commonly referred to as 'Garden Robber'). - Expanded the grid from 6x6 to 7x7. - New items to match the new theme. - Optional music and sound effects. Sky Blocks - Has been renamed to Falling Blocks - Scoring update: You now earn more score clearing multiple lines at a time, rather than the static 25 points each line. - Added a preview state to all falling pieces. This should allow for quicker more accurate game play. - Added ability to slam pieces for quicker game play Snake (on hold, but will be released by the end of the weekend) - Larger playing field. - Game now has only 1 difficulty level. - Removed bird/bonus points. General System Changes - Scores will auto submit to the server. You no longer have to choose if you want to submit your score or not. - BP will now be awarded for all games played up to a maximum payout of 120,000 BP for normal Users, and 200,000 for Premium Users. This amount is calculated across all 3 games. (Previously Users could submit 3 scores per game, and Premium Users 6 scores per game). - All scores from all completed games will be submitted to the server - so if you've maxed out your BP gains and then reach your best score, that score will still be counted. - All three games work on mobile.

These games will be up for Beta testing over the next month, at which point we'll look at the data to see if anything needs to be changed, and all things going well they will permanently replace the Flash versions next month. If you run into any issues please submit them to the correct thread in the

Glitches and Issues

forum, with as much information about the device you were using to play and what happened as possible to give us the best chances as fixing it.

Newest User Customs

Here are the newest official colors! We add new ones all the time!