Please note that our site works best in Firefox, Chrome, or Safari.

Aywas is a collectible pet site for older teens and adults. Adopt as many pets as you want, and explore the seven regions of Ay for wild pets to capture and add to your collection. We are a submission-based virtual pet website, so you can color pets, create items, and create Human Avatar clothes for everyone else to enjoy. We offer battling, breeding, mini-games, an active forum, and the ability to create your own custom aywas. Color the adoptable bases, and even edit them to look more like your characters. The possibilities are endless!
Register now! It's free!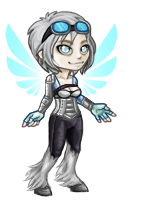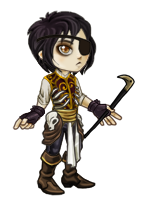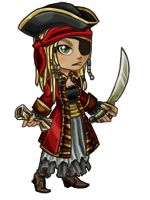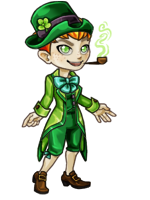 Dress up
your own human avatar with hundreds of different clothes. You can even design your own!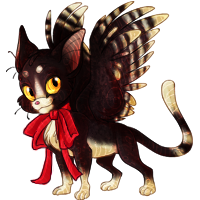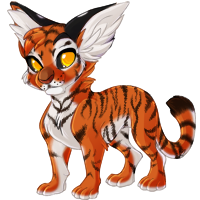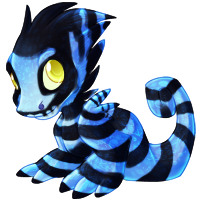 Collect over 1,000 different pets
that you can battle and capture in nine different lands!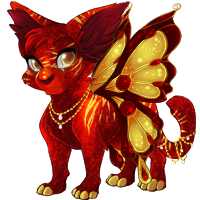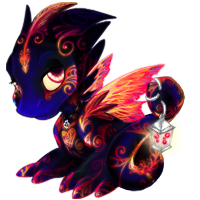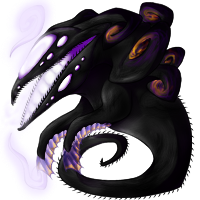 Design a custom pet
, colored and/or edited to look like your characters -- or anything you want!
Not sure if you want to join? Why not check out our newbie tutorial for an outline of our features?
The

Knowledge Base for the Mineral Crystal

has been updated! Please be sure to download PSDs from the Knowledge base from this point forward - we had them on dropbox so tiers couldn't be sneaked upon (random string URLs and all that).

As well, if any artists out there want to make some SCC bases for future events, drop me a message!

Congratulations! You did it!

1,770,000,000 BP Sunk in 6 HOURS!

You unlocked all the BP Sink tiers and now have access to all the bases available for the Mineral Crystal! The new bonus SCC bases will be added to the Knowledge Base when the article is updated sometime tomorrow. In the meantime, enjoy the bases that were unlocked and have fun coloring them! And hopefully this event has helped drain a lot of the BP out of the economy and stabilized some of the prices. The Mineral Crystal has been put into the

BP Shop

for a slightly higher price. You may buy this item until April 1, in which it will be removed. The custom maker can be used indefinitely.

Billion BP Challenge

The March BP sink event is here! The item you see above is a custom maker for specific SCC bases. Which SCC bases are those? Well... it depends on how this event goes! Over twenty bases were commissioned for this event. For every BP tier that's reached during the event, a new base is unlocked for the custom maker. If all twenty tiers are reached, and all twenty bases unlocked, that means that the BP sink event sunk

ONE BILLION BP

from the economy! For every 3,000,000 you sink, you receive a Mineral Crystal. Keep checking back (and sinking more BP if you can, and encourage your friends to sink BP) to see what the bases look like as they're unlocked. They'll be revealed on the feature as each tier is reached!

Start Playing Now!

If the final tier is reached and one billion BP is sunk, then two new SCC bases will be added to the item - one from Wildrice and one from Kuri. We may even do a little celebration!

Good luck!

Some Teo Art positions are open right now: - $32 for a set of five Teos, released through 6 AM/PM eggs - $50 + custom for a set of five Teos, released through May sale (bonus credit eggs) - $15 per base uncolored for Hatching Teo Egg bases If you have made Teos for Aywas before and would like any of the above jobs, please contact #15 with an example of Teos you've made in the past and which positions you're interested in.

Welcome to the month of March! Where rainbows, gold, and maybe even monsters are afoot?! First things first, let's turn over a new leaf with some lucky, golden GP Shop pets!




And grab a new BP Shop pet (or two, or nine) to help you find treasure and adventure!





If you colored one of these awesome pets, please contact Kyu (#1010) for your payment! Make sure to include your PayPal address if you are opting for the USD option. We will also be collecting pet PSDs directly from the thread, so you no longer have to send them in. However, please make sure you keep the links active for two weeks (at least until mid-March) so we have time to snag 'em for science! The Essence of March 2015 will randomly change your active pet into one of the colors above. Try a spoonful and see what you get! (Our familiar soup image will be swapped out for a saucy potion bottle in the next day or two. *wink*) The premium monthly item is Monochrome Rocks: Found commonly in a dark area of the rock quarry, these stones seem to be striated with a strange magic that drains the color from anything nearby. Be careful when letting pets near these! With this LBC/MBC compatible breeding add-on your offspring may find themselves a little less bright. Though these Monochrome Rocks do not give edits, they tell your breeding artist to use neutral colors (black, white, grey, brown) on the offspring. We're trying something new with this item in particular; you can also now find Monochrome Rocks stocking in the Premium Outlet! (If your premium expired on the 1st or 2nd and you couldn't grab the item, PM me and I'll see to it that you get your copy!)
Have a party, it's your birthday! We are on our thirteenth Lunaris in the celtic tree zodiac series. The Ash Lunaris is currently reigning over the skies through March 17th, then a new birthday feline will take over! Don't forget to check out the birthday link to claim your gift from Aywas on your big day! Need to change your birthday? Click here!


The new monthly contests have been announced! April Monthly Pets - BP Shop: Enter April Monthly Pets - GP Shop: Enter April Monthly Customs Theme: Bubbles Good luck with your entries! The Nova custom creators have migrated to the Premium Outlet for March and will return to their respective GP/BP shops in April and May, before cycling back into the Premium Outlet in June.
Coding Corner A monthly update from behind the scenes. We have a lot going on behind the scenes, from tiny fixes to major projects. Feeling lucky? You can also look forward to some St. Patrick's Day festivities later on this month. :3
"Oooh... aren't I shiny and mysterious?"
Coming up this month we have another fun and new feature for you guys. The new feature should certainly delight those of you who have always wanted to capture Ay and Ara's monsters as pets for your lair. Your wishes are not too far away, but it will require some effort to obtain. Are you up for the task? Cheers! (And don't forget to check out Slash's post below filled with some amazing pets!) - Eri

Newest User Customs

Here are the newest official colors! We add new ones all the time!