Please note that our site works best in Firefox, Chrome, or Safari.

Aywas is a collectible pet site for older teens and adults. Adopt as many pets as you want, and explore the seven regions of Ay for wild pets to capture and add to your collection. We are a submission-based virtual pet website, so you can color pets, create items, and create Human Avatar clothes for everyone else to enjoy. We offer battling, breeding, mini-games, an active forum, and the ability to create your own custom aywas. Color the adoptable bases, and even edit them to look more like your characters. The possibilities are endless!
Register now! It's free!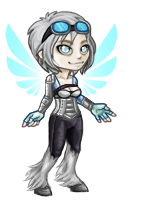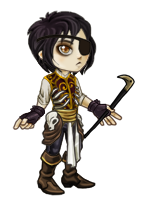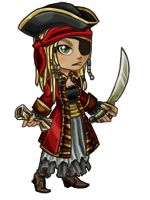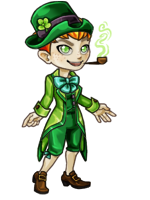 Dress up
your own human avatar with hundreds of different clothes. You can even design your own!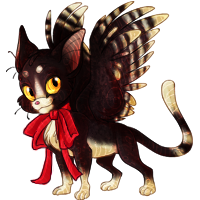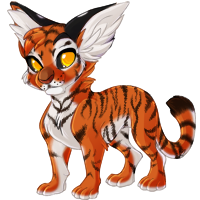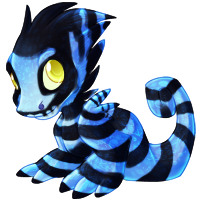 Collect over 1,000 different pets
that you can battle and capture in nine different lands!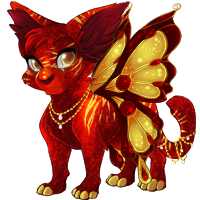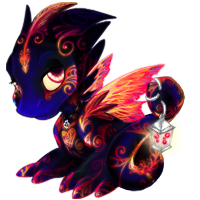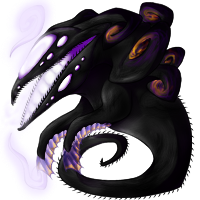 Design a custom pet
, colored and/or edited to look like your characters -- or anything you want!
Not sure if you want to join? Why not check out our newbie tutorial for an outline of our features?
It is time.... for Black Friday Custom Call! I know I am a few days late with this call out, but things have been crazy putting up all the Halloween decorations! Even if you are familiar with how the Black Friday Custom Call works please keep reading because we are changing things around this year! "What? Why do you gotta change everything you touch Kai!" I know, I know, but bear with me on this one. This year instead of the sales lasting 4 days, they will last 3: Friday, November 25; Saturday, November 26; and Sunday November 27. Due to this, the customs will only be sold for 3 days for USD, then on the 4th they will be released into the typical bonus credit. However, this also will adjust the payout for bonuses. Depending on which day the sets sell out, an artist may obtain a $75, $50, or $25 bonus as well as their $50 flat pay for the set, and this year we are allowing the artists a 30% unique of their own set!
Interested in making a custom set for Black Friday? Continue reading for the details! -This year we are allowing Teos, Faux, and Snoodles! -We are allowing very few silvers! I will not be accepting a dozen Teos that only have the tails left. -The sets should be between 50%-75%. If your set is spectacular I will accept less edits. -You must PM me with a sketch for me to approve! If you send me a finished product without doing this first I do not have to accept it. If you make more sets than the ones I approve you to do, I do not have to accept them. -You must also send me examples of your shading and coloring, and if you have done any previous sets. -All sets must be finished and the PSDs uploaded by November 22nd. -Payment will be sent once the set is finished, not pre-paid, to ensure that a set is not late. If you are late, I may not accept your set. -A set is 5 custom pets with identical edits, all colored uniquely. Then you are also permitted 1 unique that you can turn in at that time or at a later date. I know that I am being much more strict with this than in previous years, however the back end of Black Friday is chaotic so I am trying to minimize potential issues. To help celebrate the start of the next 3 months massive holidays, we have some new Alternate Lines for you! You can collect the PSDs, as well as the 400x400s, on the Snoodle's Page. (To access this page you simply click the image of the Snoodle in the Genus Guide, we are slowly working on updating all of the pages with the Alt Lines and 400x400s!) This is also your Official Reminder to collect any and all PSDs from The Last Teo Sale, because once we start uploading PSDs, these will go away! So collect them again just to be safe!

Good evening everyone! We're so sorry for being a day late! We had some technical difficulties, and we think Greta was playing around in the servers again. But, I come bearing good news! The long awaited

Music Event

has begun!

Ender (#42131)

has pulled the curtains over at the

Concert Hall

open!

You will find a wide variety of pets within the beautiful hall, and some rather fun older items from events past! The Hall will remain open until

October 4th

, and the Shop will open on October 2nd. But how will you buy from the shop?! Do not fret!

It seems the last musicians in there left a mess of

Bass Cleft Coins

and you can help us out by picking those up!~ We also have a special word from our Slashbotee,

Ender (#42131) "Thank you to everyone that contributed, and I'm so glad that so many others share my love for music of all genres, from fellow performers to the casual music listener."

A special thank you to our Slashbotee, and we all hope that you enjoy the event! Make sure you check out the Trivia/Raffle Posts below!

Edit: On the topic of breaking things, your lovely Community Manager has broken the seasonal Shop, so you cannot at this time check how many points you have :'D Please don't lynch me

A new raffle has begun

Giant Panda

Ticket Price: 1
Max Tickets: Unlimited

 

There is a new Raffle started for Raffle Crystals!

This week's winner will receive this lovely Ganchuan custom! :)

Trivia has Updated

Here are last weeks answers: Which one of these autumn-themed pets is not currently available to buy in one of Aywas shops? Fall Weather Bumble The Apple Bushel will replenish ________ each day: 100 Energy These sinfully delicious apples are the way to Eve's heart. Love Apples With a lucky pick in Pick a Leaf, you can win some leaves and how much BP? 5000 Which Annoying Item Bazaar pet is not obtained by turning in leaves? Applewood Unus Which pet coloration is not available from the Poisoned Apple? Toxic Jiao What does the Phoenix Tree Upgrade do? Peek at the images in Bred Eggs that are not yet ready to hatch. Which apple pet should you be careful not to bite into, as it just might bite back? Apple Vyne How many HA items are available in the Autumn Wardrobe? 10 Withered Leaves are required for which Museum Item collection? Wasteland Good luck! :D

Congratulations

Red Panda

Mink_tali (#30654) is the winner of the raffle and won the item Red Panda!

Mink_tali (#30654) brought 85 tickets, spending 85 Raffle Crystal!

Winning this lovely Ganchuan custom!

'· .¸¸.·´'· .¸¸.·´ [[

The w i n n e r s' edition!

]] '· .¸¸.·´'· .¸¸.·´

Nye (#21595) ............................................... WyndiWingfall (#49023) ............................................... Briefcase (#57292)

Pilot (#28999) ............................................... bluefish (#63899) ............................................... Drone (#20609)

Giraki (#6653) ............................................... Süütei Tsai (#73796) ............................................... Framboise (#71654) Congratulations to all of our winners! I will be sending out your customs momentarily.

Newest User Customs

Here are the newest official colors! We add new ones all the time!