Please note that our site works best in Firefox, Chrome, or Safari.

Aywas is a collectible pet site for older teens and adults. Adopt as many pets as you want, and explore the seven regions of Ay for wild pets to capture and add to your collection. We are a submission-based virtual pet website, so you can color pets, create items, and create Human Avatar clothes for everyone else to enjoy. We offer battling, breeding, mini-games, an active forum, and the ability to create your own custom aywas. Color the adoptable bases, and even edit them to look more like your characters. The possibilities are endless!
Register now! It's free!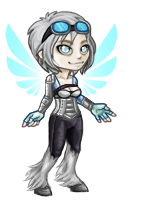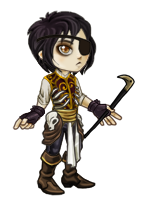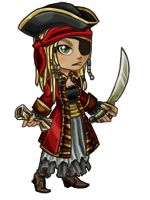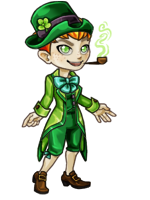 Dress up
your own human avatar with hundreds of different clothes. You can even design your own!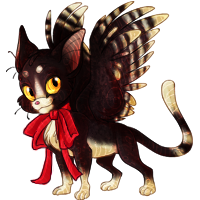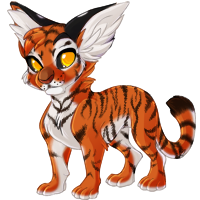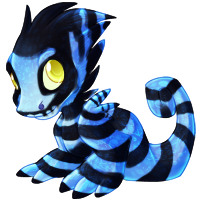 Collect over 1,000 different pets
that you can battle and capture in nine different lands!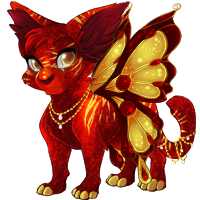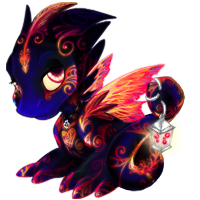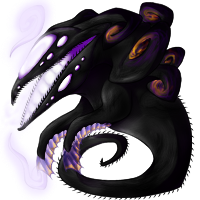 Design a custom pet
, colored and/or edited to look like your characters -- or anything you want!
Not sure if you want to join? Why not check out our newbie tutorial for an outline of our features?
As part of our addressing Breedings and the hurdles that are preventing us from making headway on clearing out the queues, the topic of

the Drinking Game

came up. As you may or may not be aware, all the pets on the score board at the end of the month will be randomly paired together and bred. This means every month 10 new breedings are generated - and while that doesn't sound like much, when you have trouble finding artists who are interested in the type of breeding mix the game generates, the queue piles up. Many long standing members will know that getting the drinking game breedings completed has been an uphill struggle from the game's inception. As such we have come to the hard decision to make changes to the game - but as this is a big change, we want to share the discussion and the decision with you. After a lot of conversations we have narrowed it down to two possibilities that we feel offer the best results.

Option One The queue continues to generate breedings, but from June onwards they will now go to the Scribble queue.

While you may pause and question if diverting from one queue to another is a smart idea, the Scribble queue is at a low enough level that injecting 10 new breedings a month would not be unwieldy, especially as the team has been taking on new members recently. Pets created from the Drinking Game would be eligible as Silver Species Founders without the permission of the other pet owner's permission - so you would need to be certain you are happy to share your pet's markings and edits, with potentially more than one other custom.

Option Two The queue gets a unique unbreedable genus and from June onwards the top 10 will receive a custom maker.

1-3 = Gold Custom Maker 4-6 = Blue Custom Maker 7-10 = Bronze Custom Maker The genus would be unbreedable to ensure the rarity of the genus is not compromised. The maker would not be account bound, so it would be possible to sell, trade, or gift the custom maker as the winning user wishes. Details of the genus are not available at this time, as we would likely try to poll what type of creature people would be interested in.

Bonus Question

As it stands, users may enter as many pets as they wish to into the Drinking Game. In theory, should you have enough alcohol, one person could hold all top 10 spots (though I feel it is important to note that this has

never

happened!) Do you believe that the Drinking Game should limit each account to enter only one pet, opposed to entering as many as you wish? We hope to hear your thoughts about these changes, and especially the bonus question.

After some long discussions Dylan has convinced Scion to embrace his life syphoning side and take responsibility for all the Exotic eggs that have been gathering in

the Recycling Center

. As such Scion has taken over one of the empty shops in town to create an

Eggery

where you can trade your Exotic eggs for

Pride Candles

. It works exactly as it did in the Recycling Center, and will be updated every Mayday and Black Friday when we have new eggs. We hope this will make the Recycling Center feel a little less cluttered, and give Scion something positive to do! There's also been a few other small changes in the last week:

The

Edit Repository

receives a lot of metal reshades of pets, so we have added a new "Reshade" option to single those out for you. The tag "reshade" still exists for edited pets that also come with reshaded elements.

Predict-only coins and items have been removed from the

Breeding Status

page. As these coins are completed on the user's own timeline, it made the "current status" section misleading for people who were new to the site and/or breeding.

Private

Knowledge Base

articles are now actually private. No more weird greyed out links that tell you that you're not allowed there - which means the KB itself looks much better and is much more useful for you all.

"Dig For Bait" has been removed from the Games page while we continue to rework the fishing system. We have no ETA for the feature at this time.

The "Assign Custom Fauna" section has been removed from "Assign Fauna". It's a feature that I genuinely can't remember the last time it was used, as using a

Custom Item Package

to make fauna became more popular. Those people who did use the feature will still have the fauna on their pet (and will still lose it, as before, if they assign another fauna over the top). You can still assign both site and privately owned fauna to your pets as normal.

The User Shops of banned users have been blocked from use for a while, but accidentally stumbling on one created a huge notification to skew your tab. As such we've made strides to remove these shops from the search entirely. It may be that one or two, or perhaps even a few, were missed so if you stumble across one please don't hesitate to PM me and let me know the username and ID so I can remove them from search too. --- There are some other changes on the horizon that we're going to discuss with you in news posts, and take polls on, so that everyone gets to put their opinions forward. We know that having a say is something that we're often asked for, and we agree that there are some big decisions that we want to make with you, not for you.

All Raffles have been drawn and the prizes handed out! Sorry that there were no individual announcements for this, but hey! At least you have the rest of the Mayday information right below this post!

Happy GPalooza! (We're starting early as we do every year since you all know I can't stay up all night) For those who don't know what GPalooza is, tonight at midnight, we will be stocking the GP shop full of wonderful goodies. There are items that will be available for all of Monday, and then some rarer stock will be put in throughout the day. In celebration, we are hosting many 1GP raffles which are running for Monday the 18th only! We will be drawing them on or after midnight, so please make sure to purchase your tickets prior to midnight Monday night. We will also be hosting several Auctions, and they will all end around midnight(if I did my math right). GPalooza will finish Monday night at midnight, so please make sure to get your shopping done before then!
Keep in mind, while the Exotic Pot may be empty the credit will not be reset until Monday evening.

Are you interested in taking an exotic genus home with you? You can view the exotic pot here! If you need information on how the sale works, please review this news post. We also have a news post outlining the entire sale here! As Day 2 slowly comes to an end, here's a reminder of the current and next day bonuses! Additionally, the exotic pot has sold amazingly in the past couple of days! Even if the exotic pot becomes sold out, the April Showers Exotic Egg will remain in the tiers. This is so that they are available for collecting and Recycling Center purposes.

Saturday, May 16th, through 11:59:59 PM AST

USD Purchases count towards Special Credit

40% more GP with purchase

GP Shop and USD Shop have a 2% chance of duplicating your purchase, doubling your order!

5% OFF USD SHOP

15% OFF GP and BP SHOP! (25% for Premium)

Double Premium!!

PBC/PBC Talisman will be available in the USD Shop

The April Showers Exotic Egg will be in the 75 USD Special Bonus Tier - - - - - - - - - -

Sunday, May 17th at 12:00 AM AST

USD Purchases count towards Special Credit

35% More GP With purchase!

GP Shop and USD Shop have a 1% chance of duplicating your purchase, doubling your order!

5% OFF GP and BP SHOP! (15% for Premium)

Double Premium!

The April Showers Exotic Egg will be in the 50 Special USD Bonus Tier

FU Pendant will be available in the USD Shop

The added USD Shop items will be removed after today.

Newest User Customs

Here are the newest official colors! We add new ones all the time!