Please note that our site works best in Firefox, Chrome, or Safari.

Aywas is a collectible pet site for older teens and adults. Adopt as many pets as you want, and explore the seven regions of Ay for wild pets to capture and add to your collection. We are a submission-based virtual pet website, so you can color pets, create items, and create Human Avatar clothes for everyone else to enjoy. We offer battling, breeding, mini-games, an active forum, and the ability to create your own custom aywas. Color the adoptable bases, and even edit them to look more like your characters. The possibilities are endless!
Register now! It's free!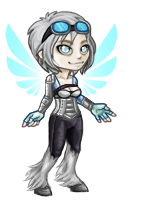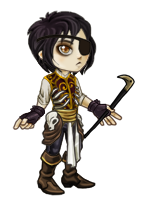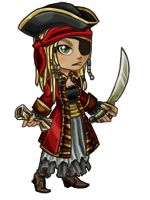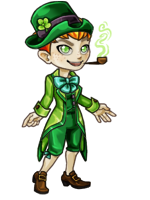 Dress up
your own human avatar with hundreds of different clothes. You can even design your own!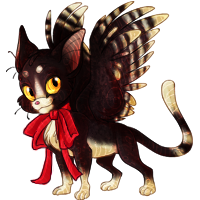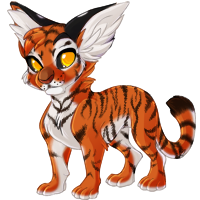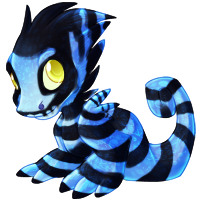 Collect over 1,000 different pets
that you can battle and capture in nine different lands!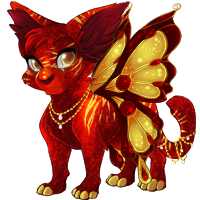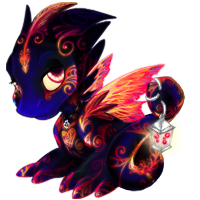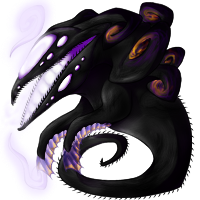 Design a custom pet
, colored and/or edited to look like your characters -- or anything you want!
Not sure if you want to join? Why not check out our newbie tutorial for an outline of our features?
That's right! Don't forget that at

midnight

our USD sale will end! If there's anything you're wanting to grab from there, get ready to do so! Then, 12 hours later, auctions will end too! At 11:59pm Monday the final bid will be the winning bid. Good luck!

This poor little lad can't quite figure how to eat his candy! Perhaps you can pick him up from

Trash for Treasure

before

November 9th

and give him a helping hand?

It's my fault this time - Kaiyo (#489) has a hefty work schedule this weekend and some wires got crossed, and some timezones crashed. As such I've tossed in a passable amount of BP with a Halloween Pumpkin into Advent for the weekend, and we'll get some nice items back in there for Monday!


Ah!! Good evening everyone! I hope that you're all enjoying the Halloween festivities because I know that I am! *giggles* It has been so nice seeing everyone getting into the spirit! Did you know that now the others and I are visiting your doors too?! That's right! When you go Trick or Treating we may show up at your door so you can choose to Trick or Treat us! A few of the others are too busy with that silly Unus Battle to participate, but now you can share your candy with us! Don't worry, that's not the only reason I'm here! I know that you know that we're not done yet, so how about we go ahead and uncover those last few buttons at the Halloween Hub! Rowan swiftly uses her broom to sweep away the question marks and grey, revealing the new links!
As you can see, Potion Brewing is finally open! I am so excited to brew potions with all of you! I hope you've been helping Minerva out with her garden all month so you have plenty of herbs~ You'll probably recognize a lot of these potions from previous years, but we do have a new, special potion I made up just for this year!

And as a special treat we have now doubles the amount of Candy and Ghostly.. uh.. stuff *giggles* you get from Trick or Treating other users!

The Hallows Demons Potion will turn your active pet into one of the 7 Hallows Demons! Use it with caution, and make sure to check which pet you have active before using it! We have also gone ahead and opened the door to Frankestein's Lab, and there are quite a few fittingly themed pets available for you to create! The Giant Cauldron seems to be rumbling to life as well! Most of the pets will require a handful of herbs from Minerva's Garden as well as an Empty Cauldron that can be found inside the Haunted House (a few of them don't need the cauldron because this was my first year doing that, and I forgot them for 2 pets). I have been informed that once you get a pet, you will not be able to get another, so choose wisely! The pets are first come first serve, with 1 pet appearing every few hours. Once Rowan flies away to tend to the brewing, there is a poof of smoke as Greta appears!
Hello~ I have been asked by Claude to help gather some more food to feed all the poor starving Ay residence, so we've decided to kill two birds with one stone! You can come over here and I'll ask you for the flavor of the night, and you turn that pet over to me! Ahhh! Hey, I'm just joking! You don't need to get so hostile! It's just for some program Miksa is paying me to help out with! I promise the pets will be fine and they'll get to go frolic off into the wild as nature intended or something. She rolls her eyes at your lack of humor as she walks off to manage her new stall. We know that Pumpkins are a little scarce, so Greta is offering to pay anyone who turns in a pet with pumpkins! In order to help out, go tell her you want to help and she will assign you a pet. The pet must be older than 2 days, or she won't take it, and you will not get the pet back! You can accept a new quest every 30 minutes, after you complete/quit your current quest. Should you help out you can also earn your Unus team some extra points, depending on the rarity of the pet! These will all run until the end of October, so make sure you get your goodies by then! Make sure to check out the news post below, we're running some USD sales and super special Teo Auctions!


Good Evening! We bring you a break from the Halloween Festivities to present a Super Special Random Sale!!
We know that Black Friday is around the corner and a lot of you are trying to stock up so we've prepared a few cheap things that will Not be available on Black Friday! So if you're interested come on over to the USD Shop and pick yourself up a new shiny!

First up is the Fox Crystal and new Snake Crystal! You can use these beautiful crystals to create a 50% edited alt Faux or Alt Snoodle (Either alt line!)

The Premium Grab Bag has found it's way back into the shop and been updated with the past few months of items!

We all know how much everyone loves a good gamble here, so the Mystery Eggs have decided to roll in!


We've seen a lot of people have been wanting some of these older addons, so we tossed them into the USD shop for cheap, so pick them up while you can! Some of them are a bit on the pricey side, because their also found in other areas of the site, so we want to try to keep some semblance of balance.

The Antiquity Staves have also been brought back, they typically are only sold once a year (I believe last time was in May), you can use these to make retired Raw Pets!
The USD sales will end Sunday the 23rd at 11:59pm!

For the big spenders we have something a little... special for you -winks- We have brought in 3 USD Auctions for your bidding pleasure. We have brought in 2 Rare Teo Eggs and a Xaoc Elixir! For those of you who don't remember, Rare Teo eggs are one of the only ways to get a truly one of a kind Teo! You place an image of any site item in the description and one of our site artist produces your Teo based on the item! However, these Rare eggs are special, for these two eggs you can put up to Three item inspirations for the artist! (You cannot use a privately owned item without the Owner contacting me and giving explicit permission) The Auctions will end Mon Oct 24, 2016 11:59pm Note: I know the Xaoc Elixir says x0, this is my first time using this so if I did it wrong I'll manually give the user their Elixir if it is funky.

Newest User Customs

Here are the newest official colors! We add new ones all the time!