Please note that our site works best in Firefox, Chrome, or Safari.

Aywas is a collectible pet site for older teens and adults. Adopt as many pets as you want, and explore the seven regions of Ay for wild pets to capture and add to your collection. We are a submission-based virtual pet website, so you can color pets, create items, and create Human Avatar clothes for everyone else to enjoy. We offer battling, breeding, mini-games, an active forum, and the ability to create your own custom aywas. Color the adoptable bases, and even edit them to look more like your characters. The possibilities are endless!
Register now! It's free!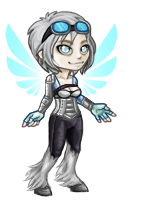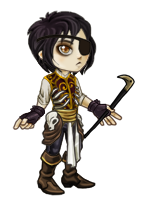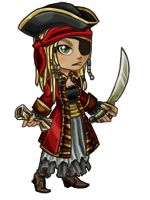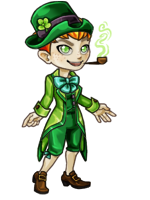 Dress up
your own human avatar with hundreds of different clothes. You can even design your own!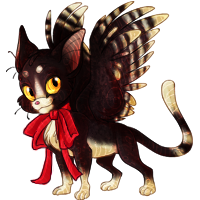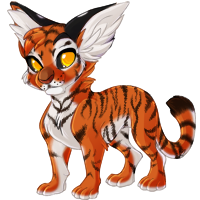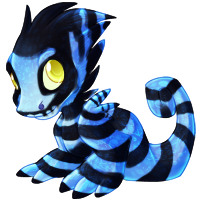 Collect over 1,000 different pets
that you can battle and capture in nine different lands!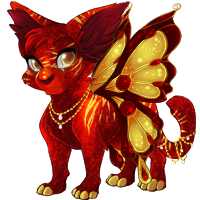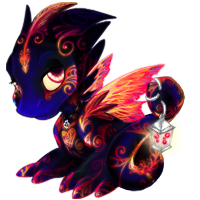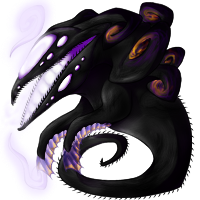 Design a custom pet
, colored and/or edited to look like your characters -- or anything you want!
Not sure if you want to join? Why not check out our newbie tutorial for an outline of our features?
The Story Game continues thanks to Fnord (#21141)! The deadline for the next installment is 11:59 PM AST on Saturday, June 26th! For those unfamiliar with the game, you can read about it here. Don't forget, you can also subscribe to the official Story Game thread or the ping group StoryGame! This is a good place to talk with your fellow players about the story so far, share any ideas you may have, and more! Remember, the story is in your hands!

It's time to give away seven free customs designed during May under the theme of Roses! To play, you simply choose your favorite from the poll below! This will enter you into a raffle for that particular design. You only get one vote, so choose wisely! If you created one of the pets below, please contact Lacia (#25044) with which prizes you are claiming. You have until 11:59 PM AST on June 20th to get your votes in! Good luck!



One new item has been stocked in Trash for Treasure! The Rainbow Tulle Gown is a lovely clothing item that will make you look glamorous this pride month! This item will remain in stock until 11:59 PM AST on June 30th, so be sure to grab it before then!

This month's Jeweled Custom Crystal pets are by Lacia (#25044)!

If you want to be a Jeweled Custom Artist, please visit the hiring thread!


"When your parents warned you not to eat watermelon seeds lest a watermelon grow inside you... perhaps it wasn't a joke after all!" - Kirawra (#11849)

'· .¸¸.·´'· .¸¸.·´ [[ The w i n n e r s' edition! ]] '· .¸¸.·´'· .¸¸.·´
StarRest (#52457) ................................. Fechín (#62435) ................................. hollystar24 (#81112) Congratulations to all of our winners!


Starting off, we once again have our GP Shop and BP Shop pets, which will be obtainable through the Essence of Mune 2021! This potion will be leaving the shops after this month! Once we receive the correct image for the item, it will be updated. If you designed one of these pets, please contact Lacia (#25044) for your payment if you have not already done so!
Moo-ve on over - a jolly ol' friend has come to wish those born in June a happy birthday! It is very caring and docile, making it a perfect listener if you have anything on your mind or would just like a warm hug. Don't forget to check out the birthday link to claim your gift from Aywas on your big day! Need to change your birthday? Click here! If you missed your Lunaris or have further questions regarding them, please contact Hiiro (#755).

This month's Premium Item is Lockbox! You can use it once per week to permanently lock a pet from being changed (potioned, zapped, etc.). It is the perfect item to protect any custom pets that you may have.


The new monthly contests have been announced! July - August Monthly Shop Pets: Enter July Monthly Customs - Cows: Enter Good luck with your entries!
The Jeweled and Rock Crystal pets will be announced in Welcome to June, Part 2 over the weekend!


The Elphin is currently the active Raw genus, which means that you can purchase the Tidepool Elphin in the BP Shop! It will remain the active genus until July, so be sure to make a note of this in case you wish to make any!

Congratulations to Archenitesky (#70057) for winning a Blue Custom Crystal through the May Pet Coloration forum raffle! If you would like to enter the monthly raffles, you can submit your designs here! Each accepted design is counted as one entry. Remember, you can earn SP and a Restyle Brush!

Newest User Customs

Here are the newest official colors! We add new ones all the time!