Please note that our site works best in Firefox, Chrome, or Safari.

Aywas is a collectible pet site for older teens and adults. Adopt as many pets as you want, and explore the seven regions of Ay for wild pets to capture and add to your collection. We are a submission-based virtual pet website, so you can color pets, create items, and create Human Avatar clothes for everyone else to enjoy. We offer battling, breeding, mini-games, an active forum, and the ability to create your own custom aywas. Color the adoptable bases, and even edit them to look more like your characters. The possibilities are endless!
Register now! It's free!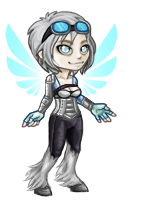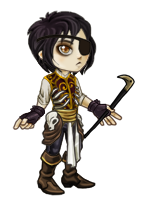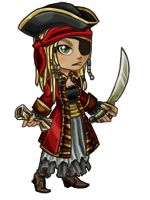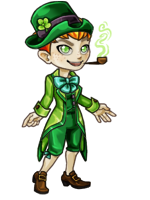 Dress up
your own human avatar with hundreds of different clothes. You can even design your own!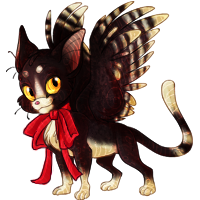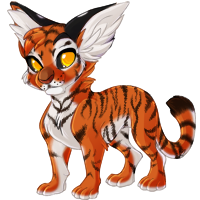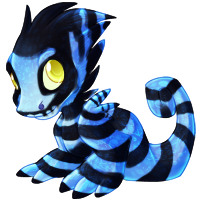 Collect over 1,000 different pets
that you can battle and capture in nine different lands!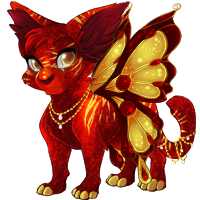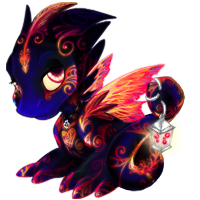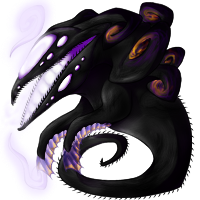 Design a custom pet
, colored and/or edited to look like your characters -- or anything you want!
Not sure if you want to join? Why not check out our newbie tutorial for an outline of our features?
The Spooky Forest sure is... well... spooky. I guess the name should have clued me in, huh? Thankfully we have a couple of fauna that would like to join us on our journeys this October! Make sure you run by

Trash for Treasure

to pick them up before

November 1st

so they can protect you too.

Protectionispsychosomaticandhasnoactualbaringonyoursafetyinadventure.Termsandconditionsdonotapply.Donotseeinstorefordetails.

Hey guys! Some of the people online when this news post goes out will have been encountering some funky going ons while trying to Trick or Treat: visitors disappearing or duplicating, and your knocks reset several times. We encountered a few bugs that we needed to fix and like gremlins they were hard to catch! Thankfully they're all in their cages - and as a bonus the double and triple candy option, and the

TRICK

options are all live! Hover over each button to see the BP cost for each trick and treat option - and choose wisely... because what goes around, comes around... As an apology for all the upheaval, everyone online and ToTing during that time were given some candy as our way of saying thank you for putting up with us, and to hopefully make up for any candy you may have lost during this. From here on we hope everyone has a smooth ToT experience! As always, if you're running into bugs, please let us know in the Glitch forum. Happy 12th of Halloween!

Trick or Treating

is now live! Before we start, a reminder on how it works.

Sending Requests

Visit the new

Trick or Treating

page to start. Listed there are currently online Aywans interested in accepting Trick or Treat requests. Just click on the "Trick or Treat" button below their name to send the request. You can send requests to an Aywan every 30 minutes. This page will update itself when an Aywan's online status changes.

Processing Requests

In the side menu of the site, there's a Trick or Treat status box. As you receive requests, your visitor count will change. You can click this number (or go to

My Visitors

) to view your requests. From there you'll have the option to trick or treat your visitor. • Treating visitors will cost 1,000 BP each. • Tricking visitors is free! You have 15 minutes to respond to a Trick or Treat request before it expires.

NPC Trick or Treating

If trick or treating your fellow Aywans isn't for you, don't forget that you can always ToT the NPCs instead! Swing by the

Site Characters

page and trick or treat them when they are available.

About Karma

Located on the trick or treat status box is a karma meter. As you send trick or treat requests or trick visitors, you will incur negative (orange) karma. Vise-versa, treating users will give you positive (blue) karma. Both karma levels have their benefits and risks, so experiment around.

'· .¸¸.·´'· .¸¸.·´ [[ The w i n n e r s' edition! ]] '· .¸¸.·´'· .¸¸.·´
🍀Allysun🌈 (#317) ................................................ Arianna (#40213) ................................................ Taffer (#45139)
WereKym (#3288) ................................................ Nelliel (#59467) ................................................ Kage Davies (#33339)
Astrum (#2001) Congratulations to all of our winners!

Hello everyone! I wanted to give you a bit of a heads up that I'll be changing the stock in my shop come October 17th! So if you want to own any of these pretty pets I currently am selling, you should buy them before October 17th. On October 17th, they will be permanently retired and new pets will take their place.

Newest User Customs

Here are the newest official colors! We add new ones all the time!