Please note that our site works best in Firefox, Chrome, or Safari.

Aywas is a collectible pet site for older teens and adults. Adopt as many pets as you want, and explore the seven regions of Ay for wild pets to capture and add to your collection. We are a submission-based virtual pet website, so you can color pets, create items, and create Human Avatar clothes for everyone else to enjoy. We offer battling, breeding, mini-games, an active forum, and the ability to create your own custom aywas. Color the adoptable bases, and even edit them to look more like your characters. The possibilities are endless!
Register now! It's free!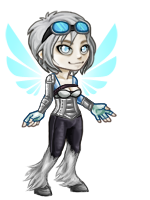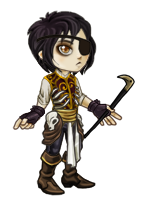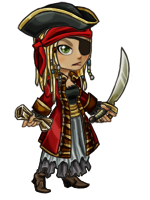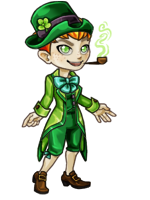 Dress up
your own human avatar with hundreds of different clothes. You can even design your own!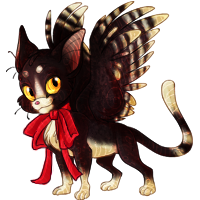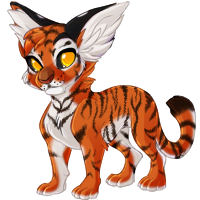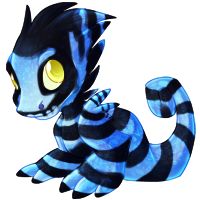 Collect over 1,000 different pets
that you can battle and capture in nine different lands!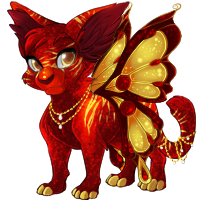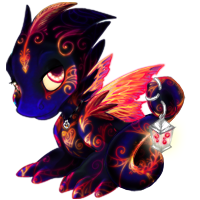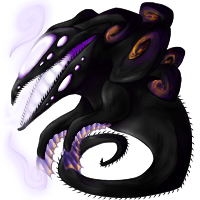 Design a custom pet
, colored and/or edited to look like your characters -- or anything you want!
Not sure if you want to join? Why not check out our newbie tutorial for an outline of our features?
Sheldon here yet again with another update on the weather situation... it seems the snow has halted enough for residents to attempt to venture outside to assess the damage. Some towns are snowed in completely, while it appears that others have taken to a more positive look at the weather. One local has come up with an idea to host a large-scale snowball fight! How grand, if you like the cold that is... There seems to be promise of prizes as well for those with the deftest hands and most clever tactics... this reporter has the rules below! --------------------- You heard him, folks, it's snowball fightin' time! (Basically, this is an auction, but for

snowballs

and

snowflakes!

)

These are your fodder for the first three auctions.

These are the fodder for the last two auctions, making five total winners. Comment on this newspost with the amount of snowballs or snowflakes you are bidding (i.e. 60 Snowflakes) and at 11:59 PM on Thursday the 23rd, the top three 'snowball fighters' will be awarded their Holiday Breeding Coins (top three bidders) and the top two 'snowflake hoarders' (top two bidders) will be awarded theirs. Hope this makes sense! Get that snow flying and bury the competition!

Psst.... might also want to check out the

Admin Auctions

...

Congrats! The 49,500th user has joined, meaning we're halfway to unlocking the Prizebox Field! Good luck, and keep going! Also, please remember that you may not bribe people to join Aywas. Play it fair!

Everyone who logged in the last seven days received an

Awesome Coupon

for their use, collection, sale, etc. :)

Enjoy! (FYI, 3,258 people logged in the last 7 days)

March Toward 50,000

We are about a thousand users away from a massive landmark -- 50,000 user accounts onsite! This calls for great celebrations -- including the

50,000 Prizebox Field!

But… but wait… we must hit 50,000 before the prize field unlocks ;) The Prizebox Field will be fifty thousand boxes with prizes inside. Users will be able to grab a box every twelve hours until they're all gone. The smallest prize is 50,000 BP and a useful item, so it'll definitely be worth your time to snatch items from it-- and the biggest prizes, well, I'm sure you can imagine.

50,000 Users Referral Contest

Between

now

and the acceptance of our 50,000th user, the people who

refer the most players

will receive the following prizes:

FIRST PRIZE

$250 USD (or 300 GP)

SECOND PRIZE

$150 USD (or 200 GP)

THIRD PRIZE

$75 USD (or 100 GP)

50,000 User Celebration Stretch Goals

When the 50,000th user is accepted onsite, a one month counter starts. A month from now, every user will be able to collect a 50k Prizebox from the Advent Calendar with prizes depending on which stretch goals are reached during that month: If we hit 50,500 before one month... every user will get 100,000 BP If we hit 51,000 before one month... every user will get 500,000 BP If we hit 52,000 before one month... every user will get 1 SP If we hit 55,000 before one month... every user will get a Luna Berries If we hit 60,000 before one month... every user will get a Blue Crystal Shard and Silver Crystal Shard If we hit 70,000 before one month... every user will get Lesser Breeding Pebble, Breeding Pebble, and Platinum Breeding Pebble If we hit 100,000 before one month... every user will get Lotus Egg

These prizes stack! If you hit a certain threshold of users onsite, that level and the prizes below it will be included in the prize box.

The other staff have other celebrations planned for the great moment we hit 50,000 users, so be prepared, more is coming! Also, be sure to keep an eye on the Welcome Back page to see the highest user accounts and how close we are to 50,000 and the opening of the Prizebox Field!

This is your local reporter Sheldon with an eye on Ay's evening weather!

A-ah-choo!

Excuse me folks--! As you can see out in the field here it's completely frozen over, with temperatures plunging below freezing already. We expect

--sniffle--

for heavier snow to fall in all Ay regions overnight, and total snowfall may reach several feet in low-lying areas. Bundle up, Aywas! It's going to be a cold one!

This developing storm system is forecasted to last for the next week, so we'll be sure to keep you all updated. Stock up on those blankets and be sure not to go outside, you don't want to get lost adventuring out in the wilderness!

Beware of any particularly hard hail or ice falling from the sky--

ow!

-- including some odd coins that

residents are already stockpiling

for some reason. Strange weather causes strange behavior it seems!

Stay tuned for more information during the week on the blizzard, there might be more to come in this storm!

Newest User Customs

Here are the newest official colors! We add new ones all the time!