Please note that our site works best in Firefox, Chrome, or Safari.

Aywas is a collectible pet site for older teens and adults. Adopt as many pets as you want, and explore the seven regions of Ay for wild pets to capture and add to your collection. We are a submission-based virtual pet website, so you can color pets, create items, and create Human Avatar clothes for everyone else to enjoy. We offer battling, breeding, mini-games, an active forum, and the ability to create your own custom aywas. Color the adoptable bases, and even edit them to look more like your characters. The possibilities are endless!
Register now! It's free!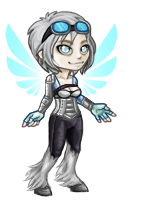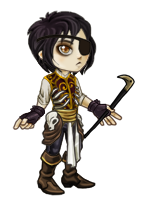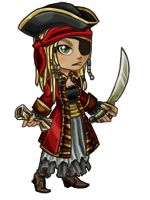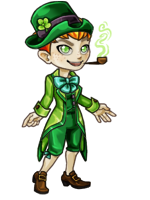 Dress up
your own human avatar with hundreds of different clothes. You can even design your own!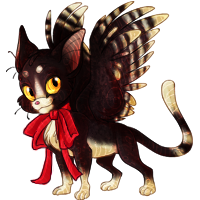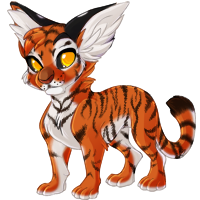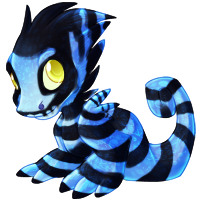 Collect over 1,000 different pets
that you can battle and capture in nine different lands!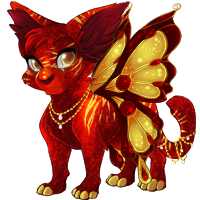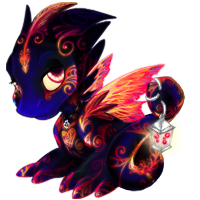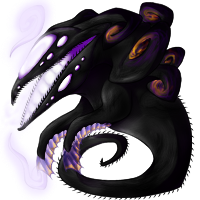 Design a custom pet
, colored and/or edited to look like your characters -- or anything you want!
Not sure if you want to join? Why not check out our newbie tutorial for an outline of our features?
Art Gallery The art gallery has been judged! The theme was Rubber Stamps and we received some really awesome entries that I now want to steal to use in an Aywas scrapbook! XD Here are our featured winners:
They won: Congratulations! The current theme is Aywas Dog/Pet Houses! Your challenge is to create an Aywas-inspired pet house using any medium you like, including both digital art and actual tangible materials. What would a home look like for a Vyne? How about a shelter made from Phoenix Tree leaves? Have fun! :3 Official Aywas stock is permitted for this theme. Good luck! Some new themes have also been added! September 7th - 13th: Rock Custom Crystal Pets September 14th - 20th: Gnarls in Charge September 21st - 27th: Favorite Aywas Feature September 28th - October 4th: Happy Birthday, Aywas!* - Eri

Just a quick reminder that our monthly contests are closing in just over 24 hours! (How is September already almost here?!) September Monthly Pets - BP Shop: Enter September Monthly Pets - GP Shop: Enter September Monthly Customs Theme: Maps The deadline for all three is August 31st at 11:59 p.m. Best of luck! :3 - Eri

The Star Ticket raffles have been drawn! Sha and Aku (#757) | Mokou (#8093) | [Death Squad] (#7033) | Leslie (#7976) | Professor Vegas (#101) Prize: Random Lunaris Potion (5 winners) Kat & Luna (#51636) | Austria (#40411) | blackflamewolf (#23496) | Edina (#1210) Prize: Any Lunaris from the Aywapedia (4 winners) Tatsuo (#1267) | KatieHeppelle (#54322) | Usiku (#3098) Prize: 2 Silver Paws (3 winners) Magey (#152) | Keilin Alyr (#28896) Prize: Jar of Sparkles (2 winners) Rob (#6546) Prize: Bottled Moonlight (1 winner) Rosebud (#50901) | Clair (#62460) | ~Sunny (#41814) | Three Lovelies (#7634) Prize: Bottled Cosmos (4 winners) The Rat Queen (#28720) | tkdgirl368 (#47107) | kelsey (#6094) Prize: Silver Potion (3 winners) Ozfiz (#20773) | ariaalina (#39694) Prize: Metallic Starlight Bottle (2 winners) KingCristophOfDerp (#56307) Grand Prize: Bottled Starlight (1 winner) Congratulations to all of our winners! :3 If you won one of the prizes above, please turn in your Star Tickets in exchange for the prize by sending them to me (#17). Until next year! I am also working on granting some pet wishes, and will be throughout the weekend! <3 - Eri

There are two small updates available: - On

Profile Details

, you can set your Preferred Pronouns, which then show up on your user profile. -

Regenerating Items can now be transferred.

They'll just continue regenerating on the other user's account.

Community Tip Jar Projects This is probably not an appropriate jar, but we will pretend it is.

Community Tip Jar Projects is

a section of the forums newly opened up

. It is designed to allow artists to make real money off their designs for community-driven projects.

SCENARIO #1

: In the first scenario, an artist can set a "tip jar" monetary threshold in which they will create a free PSD for anyone to use.

SCENARIO #2

: In the case where you want to limit the number of PSDs or you make premades (without rules, exception being 'one custom per PSD/design') for your tip jar design, you can choose to run a free raffle with a minimum of five winners (maximum is up to you).

Read the extended rules and explanation here.

Have fun creating projects! We'll be closely watching this section to see how it turns out.

Newest User Customs

Here are the newest official colors! We add new ones all the time!