Please note that our site works best in Firefox, Chrome, or Safari.

Aywas is a collectible pet site for older teens and adults. Adopt as many pets as you want, and explore the seven regions of Ay for wild pets to capture and add to your collection. We are a submission-based virtual pet website, so you can color pets, create items, and create Human Avatar clothes for everyone else to enjoy. We offer battling, breeding, mini-games, an active forum, and the ability to create your own custom aywas. Color the adoptable bases, and even edit them to look more like your characters. The possibilities are endless!
Register now! It's free!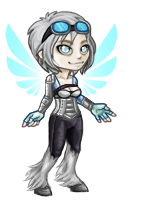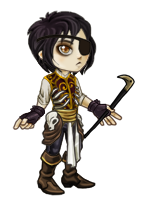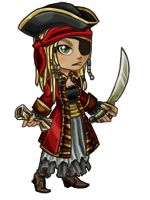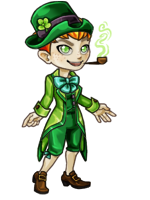 Dress up
your own human avatar with hundreds of different clothes. You can even design your own!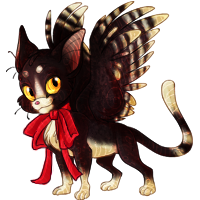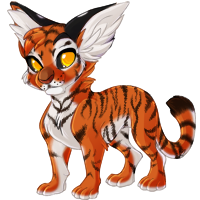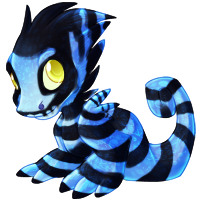 Collect over 1,000 different pets
that you can battle and capture in nine different lands!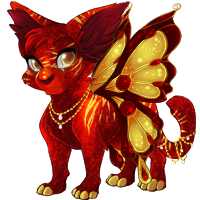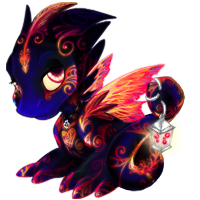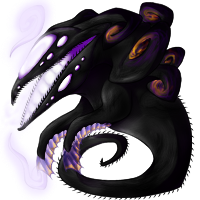 Design a custom pet
, colored and/or edited to look like your characters -- or anything you want!
Not sure if you want to join? Why not check out our newbie tutorial for an outline of our features?
Weekly Raffle This week's raffle winner is: MugWamp (#8018) Who had 33 crystals out of 14,690 total and won a Flaming Scale! Congratulations! Next week's winner will receive... A Silver Potion! Set a reminder to snag those crystals! Trivia The trivia has been updated! Last week's questions and answers revealed! How long does it take for a Metal Custom Crystal to arrive from the Metalsmithing Shop? ~5 days What piece of cooking equipment is "a staple in every kitchen"? Wooden Spoons Which of these has the fewest visible legs? Lerna What is the Art Gallery theme for July 27th - August 2nd? Pets as Items This is one of the largest breeds of Melo, a beautifully elegant creature with the temperament of a gentle giant. It is a great hunter, and a fabulous companion. Brindle Dane What does the blue lightning strike symbol refer to in adventure? Energy You won't find the following genus in the Annoying Item Bazaar Lunaris Until when is the Torn Leather Jacket in the Trash Shop? August 15th For the upcoming Scavenger Hunt, how many players can be on a team? Teams must contain ten or less players. What is not a subforum of Aywas Talk? Custom Item Chat How many questions will you get correct this week? Good luck! - Eri

PRIZE UPDATE

Here are the top eight prizes that will be awarded in the upcoming Scavenger Hunt:

First Place - 1,000 Scav Paws - Raffle Ticket to Winner's Stash - Game Master - Gold Scav Trophy - Platinum Claw x 2 - "Future Custom" Feature Unlock Key - $100 Budget to commission two Teo sets for team from Artist(s) of choice - 8 SP

Second Place - 750 Scav Paws - Raffle Ticket to Winner's Stash - Silver Scav Trophy - Platinum Claw x 2 - $100 Budget to commission two Teo sets for team from artist(s) of choice - 7 SP

Third Place - 575 Scav Paws - Raffle Ticket to Winner's Stash - Bronze Scav Trophy - Platinum Claw - $100 budget to commission two Teo sets for team from artist(s) of choice - 6 SP

Fourth Place - 425 Scav Paws - Scav Ribbon - Platinum Claw - 5 SP

Fifth Place - 300 Scav Paws - Scav Ribbon - Platinum Claw - 4 SP

Sixth Place - 200 Scav Paws - Scav Ribbon - 3 SP

Seventh Place - 125 Scav Paws - Scav Ribbon - 2 SP

Eighth Place - 75 Scav Paws - Scav Ribbon - 1 SP A-Level (Tier 1) Two standard deviations above average 40 Scav Paws 3 SP B-Level (Tier 2) One standard deviation above average 25 Scav Paws 2 SP C-Level (Tier 3) Average 15 Scav Paws 1 SP D-Level (Tier 4) One standard deviation below average 5 Scav Paws Winner's Stash and Effort Prizes still to be determined. Unlock Key feature is a secret that only the winning team will find out! It's been in existence since November and has been waiting for you...


Wheee! As an update to my Random Potion announcement below, it looks like Yasu has fixed these up and everything should be working properly again with the Modify Pet option. Some older openable package items were also impacted, but should be working correctly now as well. Please let us know if you have any problems with using any of these! :3 Thanks! - Eri

Happy Monday! (If it's already Tuesday for you, you have my envy! XD) I have two quick clarifications for everyone this evening. :3 The first is regarding using a Chrome extension/app called Stylebot in Adventure to make clicking easier by moving the buttons' position, and whether or not this is a breach of our ToS and considered cheating. After bringing this to Slash, he confirmed that using the extension in this manner is not rule-breaking, and is okay to use, as long as you are manually clicking like normal. As always, however, you cannot use any third-party programs, auto-refreshers, etc. that Adventure/play the game for you. I would caution you to contact a staff member before using any sort of browser app, extension, program, etc. like Stylebot to ensure it's fine to use and wouldn't be classified as cheating. You don't want to risk your account over something that we'd be happy to review for you! I also wanted to post a quick update to the Art Gallery theme for this week, which is Pets as Items. Instead of just taking a site pet or custom and turning that into an item, you can also do an entry of the reverse, where you take an Aywas item and imagine it as a pet. In both instances, I would recommend including the image of your inspiration in your entry so that I can see the relation! I'm sneaking in a third thing! We got a few reports of older Random Potions not having a modify/use option. Yasu began working on some inventory changes yesterday that I believe are related to this, as he is moving a lot of items over to a new format (for lack of a better term, I'm still not fluent in programmer speak XD). I've asked him for an update and will let you know when I have the all clear! Thank you! - Eri

Newest User Customs

Here are the newest official colors! We add new ones all the time!