Please note that our site works best in Firefox, Chrome, or Safari.

Aywas is a collectible pet site for older teens and adults. Adopt as many pets as you want, and explore the seven regions of Ay for wild pets to capture and add to your collection. We are a submission-based virtual pet website, so you can color pets, create items, and create Human Avatar clothes for everyone else to enjoy. We offer battling, breeding, mini-games, an active forum, and the ability to create your own custom aywas. Color the adoptable bases, and even edit them to look more like your characters. The possibilities are endless!
Register now! It's free!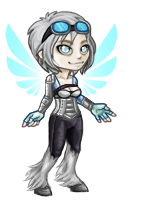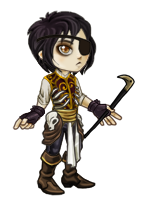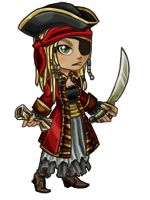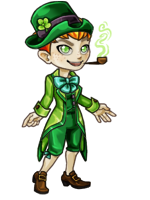 Dress up
your own human avatar with hundreds of different clothes. You can even design your own!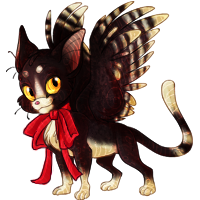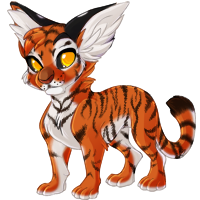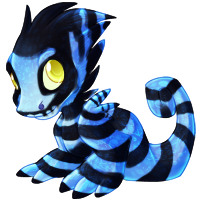 Collect over 1,000 different pets
that you can battle and capture in nine different lands!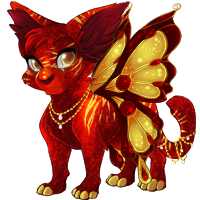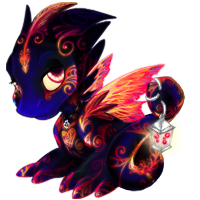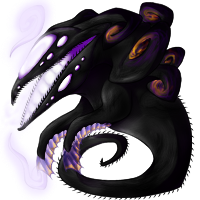 Design a custom pet
, colored and/or edited to look like your characters -- or anything you want!
Not sure if you want to join? Why not check out our newbie tutorial for an outline of our features?
'· .¸¸.·´'· .¸¸.·´ [[ The w i n n e r s' edition! ]] '· .¸¸.·´'· .¸¸.·´
VarietyShow (#73199) ................................. Oak (💓) (#80556) Congratulations to all of our winners!

Hey all, Alana here! Have you ever wanted to create unholy pixel abominations? Wanted to heck up some perfectly nice customs? Ever wanted to attach a head to a leg? A leg to a head? Maybe three heads! Thirteen heads?! ... Do you also like to colour? Consider applying to the Radioactive Breeding Team! The application can be found HERE. I'm currently looking for at least one new artist who's ready to mutate some mutants and colour some metals. Join me, and together we will mutate the world! (And also colour stuff sometimes.)

The winners for the Wish Upon a Star threads have been pulled! Congratulations to the following users from the Wish Upon a Star 2021: Pets and Wish Upon a Star 2021: Items threads for having their wish granted: Azelas🐉 (#17912) ★ Vegan (#71975) ★ Wolfen Fate (#55920) ★ katea (#81432) ★ AuraDragoness (#67654) ★ Grace (#31172) ★ Tee Hi <3 (#39846) ★ OYA7200 (#39983) ★ Barajou Ghost (#20789) ★ Hydrangela (#7098) ★ Voodoocat (#37238) kilian 🦌 (#4138) ★ Kedex (#78506) ★ Atmos (#67066) ★ Sandy (#50007) ★ StarVirgo (#42051) ★ Nikki (#359) ★ Xenephos (#55335) ★ Shizuku (#27621) ★ Sno~ (#12418) ★ Jess (#80890) ★ bd84 (#2783) ★ woospuss (#33911) ★ Azelas🐉 (#17912) ★ AuraDragoness (#67654) ★ Juke (#7625) ★ Voodoocat (#37238)
With the weather starting to cool, that can only mean one thing... the submission threads for Ghoulish Gala are now open! You will have until 11:59 PM AST on October 8th to submit pets and items to the following threads: Pet Submissions Cauldron Submissions Item Submissions HA Submissions




Starting off, we have our GP Shop and BP Shop pets, which will be obtainable through the Essence of Septober 2021! This potion will be in stock during this month and the next! If you designed one of these pets, please contact Lacia (#25044) for your payment!
Moo-ve on over - a friend with a delicious sounding name has come to wish those born in September a happy birthday! If you choose to eat any beef products around it though, it will give you quite the judging stare. Don't forget to check out the birthday link to claim your gift from Aywas on your big day! Need to change your birthday? Click here! If you missed your Lunaris or have further questions regarding them, please contact Hiiro (#755).

This month's Premium Item is Ornate Chest! Opening this beautiful box to give you one random USD SCC maker (retired and active)!


The new monthly contests have been announced! November - December Monthly Shop Pets: Enter October Monthly Customs - Superstitions: Enter Good luck with your entries!
For the month of September, you may use your Jeweled items to create any previous September base! You can view the available bases in the Knowledge Base articles for the Jeweled Crystal, the Jeweled Hybrid Crystal, and the Jeweled Rare Crystal. If you want to be a Jeweled Custom Artist, please visit the hiring thread!


"For the exchange of just a few tasty grapes, the dream lemur might be willing to secure you a restful and peaceful night's sleep." - Kirawra (#11849)


The Welly is currently the active Raw genus, which means that you can purchase the Space Hearts Welly in the BP Shop! It will remain the active genus until November, so be sure to make a note of this in case you wish to make any!



Congratulations to WitchyWebby (#24288) for winning a Gold Custom Crystal through the August Pet Coloration forum raffle! If you would like to enter the monthly raffles, you can submit your designs here! Each accepted design is counted as one entry. Remember, you can earn SP and a Restyle Brush!

The Star Ticket Raffle winners have been drawn! Congratulations to the following users: Kayu 💕 Pai (#70951) for winning the Glittering Potion. stormweaved (#4962) for winning the Metallic Starlight Bottle. Gemi (#80869) for winning the Jar of Sparkles. Xerneas (#42813) for winning the Bottle of Vampire Glitter. As a reminder, the Seasonal Shop will remain open until 11:59 PM AST on September 4th! Please make sure to complete all purchases before this time. The winners for the Wish Upon a Star threads will be announced over the weekend!

It's time to give away two free customs designed during July under the theme of Smores! To play, you simply choose your favorite from the poll below! This will enter you into a raffle for that particular design. You only get one vote, so choose wisely! If you created one of the pets below, please contact Lacia (#25044) with which prizes you are claiming. You have until 11:59 PM AST on September 6th to get your votes in! Good luck!

Newest User Customs

Here are the newest official colors! We add new ones all the time!