Please note that our site works best in Firefox, Chrome, or Safari.

Aywas is a collectible pet site for older teens and adults. Adopt as many pets as you want, and explore the seven regions of Ay for wild pets to capture and add to your collection. We are a submission-based virtual pet website, so you can color pets, create items, and create Human Avatar clothes for everyone else to enjoy. We offer battling, breeding, mini-games, an active forum, and the ability to create your own custom aywas. Color the adoptable bases, and even edit them to look more like your characters. The possibilities are endless!
Register now! It's free!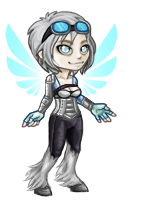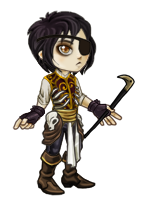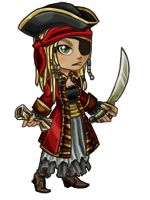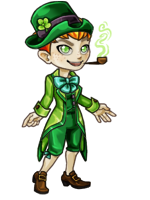 Dress up
your own human avatar with hundreds of different clothes. You can even design your own!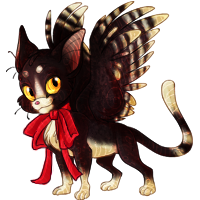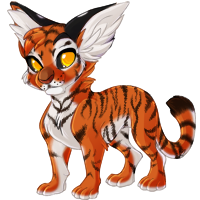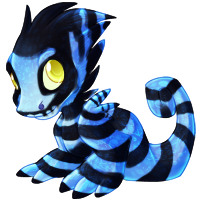 Collect over 1,000 different pets
that you can battle and capture in nine different lands!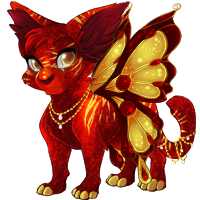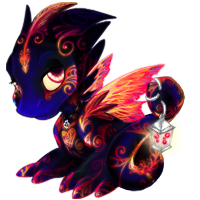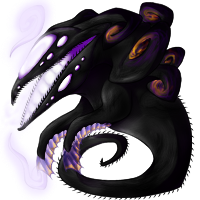 Design a custom pet
, colored and/or edited to look like your characters -- or anything you want!
Not sure if you want to join? Why not check out our newbie tutorial for an outline of our features?
It's almost that time of year again - the Black Friday Sale! This year, the sale will run November 19th to November 24th. While we'll have more information for you in regards to the actual sale when it's not so far away, here's some crucial information for those who would like to participate by creating sets:

You may create a set from any of the

Exotic Genera

(Teo, Faux, Snoodle, or Oët).

A set is 5 custom pets with identical edits, all colored uniquely. If your set is accepted, you are also permitted 1 semi-unique that you can turn in at that time or at a later date.

All applications must be PM'd to

Mayday Marie (#11)

with the following subject line: Black Friday 2020 -

[email protected]

- please replace the e-mail with your PayPal address.

You must PM Mayday Marie (#11) with a sketch for for approval! If you send her a finished product without doing this first, we do not have to accept it. If you make more sets than the ones we approve you to do, we do not have to accept them.

You must also send Mayday Marie (#11) examples of your shading and coloring, and if you have done any previous sets.

Users may only submit 3 sketches at a time. If more are submitted you will be asked to choose 3 of them to be assessed. Additional sketches will not be assessed until accepted sketches are submitted as complete sets. There will be no exceptions.

All sets should be between 50% - 75%. If your set is spectacular, we will accept less edits.

We are allowing very few silvers! We will not be accepting a dozen Teos that only have the tails left.

All PSDs must be breedable!

This means separated edits, shading, highlights, etc. We will not accept pets that are unbreedable, and we will be checking PSDs.

All sets must be finished and the PSDs uploaded by November 12th!

The payment options are as follows:

$50 paid after Black Friday is over.

100 GP + 5 SP paid once the set is finished.

No base pay, however you are granted a 75% unique of any of the exotic genera creatable this Black Friday. (You are welcome to sell this slot as well, however you must do part of the artwork for it.)

1 Black Friday Egg for the $50 Day. If you do two sets, then you can trade both payments in for 1 Black Friday Egg for the first day!

The sell out bonus will work the same as it has been: should your set sell out on day 1 (November 20th) you get $75, day 2 (November 21st) is $50 and day 3 (November 22nd) is $25

We have also created a Knowledge Base article in regards to the sale. Some of the information is what you see here on the news post, but there is additional information as well, such as how to have your uniques uploaded.




Starting off, we have our GP Shop and BP Shop pets!

If you colored one of these pets, please contact Lacia (#25044) for your payment! Make sure to include your PayPal address if you are opting for the USD option. We will also be collecting pet PSDs directly from the thread, so please make sure you keep the links active for two weeks (at least until mid-August) so we have time to snag 'em!
The Essence of August 2020 will turn your active pet into one random August 2020 pet listed above!
A sweet Lunaris friend has squeaked on by to wish those born in August a happy birthday! While it happily runs off and collects any green colored stone, gifting it peridot gems will make it a happy little friend for the rest of its life! Don't forget to check out the birthday link to claim your gift from Aywas on your big day! Need to change your birthday? Click here! If you missed your Lunaris or have further questions regarding them, please contact Chelle (#7310).

This month's Premium Item is the Monster Pen! This item allows up to 20% edits for any any breedable, Gen 1 monster - be sure to hold onto it for when the Lunar Meteor monsters are officially revealed!


The new monthly contests have been announced! September Monthly Shop Pets: Enter September Monthly Customs - Rock Friends: Enter Good luck with your entries!
This month's Jeweled Custom Crystal pets are by Youko! (#73284)!


If you want to be a Jeweled Custom Artist, please visit the hiring thread!


"Things have certainly been heating up with the appearance of Leo! Try to keep your cool as this lion blazes across Aywas for August." - Kirawra (#11849)

As a reminder, the Lunar Meteor submission threads are currently open! You have until 11:59 PM AST on August 8th to submit any Lunar Meteor pets, Lunar Meteor HA items, Lunar Meteor items, and Lunar Meteor monsters!


As previously mentioned, the grace period to submit any breedings prior to all breeding pendants becoming predict-only has now passed. Breedings submitted with any breeding pendant from this news post onward will require predicts to be attached. We thank you all for your understanding during this transition!
In related news, TJ of Prince & TJ (#12687) is now in charge of the MBC queue!

See below for pendant news! Just popping in to say that Radioactive Breeding Coins are now unlimited stock in the Premium Shop. ----------------- Hello again, Aywas! After leaving the poll up for the full weekend, waiting until votes slowed and we felt we had gotten as many votes as we could, it's been decided that all Breeding Pendants will become predict-only. We will be giving a grace period of until 12:00 am, August 1st for users to submit any last breedings with the pendants before we turn them over to predicts. If you have a current Pendant breeding in queue, it will not be affected by this change; this decision is only for Pendant breedings going forward starting August 1st. With this change, however, we wanted to make predictions a little more enticing for our users, so we're announcing updated and new kickbacks! Some have been updated, such as Breeding Coins going from 10 GP to 25 GP. Some have been added, including Sketch and Scribble which give 7 and 12 GP respectively! None have been lowered, though some remain the same. We'll be working on including these in the Knowledge Base, so be on the lookout for that! Until then, however, here's the full list of Breeding kickbacks; • Platinum Breeding Coin/Pendant - 30 GP + Grazelle Sapling • Alidae Egg, Blind Date, Breeding Coin/Pendant, Eggnog, Dragon Lotus, Evil Breeding Coin/Pendant, Holiday Breeding Coin/Pendant, Neura Embryo, Transitional Fossil Egg - 25 GP • Scribble Breeding Coin, Smudged Scribble Breeding Coin - 12 GP • Sketch Breeding Coin - 7 GP • Metal Breeding Coin/Pendant - 500,000 BP + 5 GP • Holiday Mistletoe, Lesser Breeding Coin/Pendant, Mininogg, Painted Lesser Breeding Coin, Painted Metal Breeding Coin, Speed Dating Slip - 5 GP • Rusted Breeding Coin - 3 GP • Half Lesser Breeding Coin - 2 GP • Radioactive Breeding Coin/Pendant - 150,000 BP • Derp Breeding Coin - 60,000 BP These new kickbacks will take effect immediately! There will be more announcements forthcoming, but we still need a little bit of time to work them out so that it's fair and benefits everyone, so stay tuned over the next couple of months! --------------------- Also, we are paying artists more, if you would like to join a site team you can check out this forum here! (I'm still updating all threads with the new payments, so please bear with me!) 30% Edited - Old: 30 GP, New: 40 GP 50% Edited - Old: 40 GP, New: 50 GP 75% Edited - Old: 40 GP/50 GP GP, New: 75 GP Radioactive - 4 GP per mutant, 8 GP per metal (stayed the same) Derp - Stays the same Lesser - Old: 10 GP, New: 12 GP Metal - 8 GP (stayed the same) PBC - Old: 45 + 15 for the 2nd baby GP, New: 75 GP + 25 GP 2nd baby PLBC - Old: 11 GP, New: 14 GP PMBC - Old: 9 GP, New: 12 GP RuBC - Old 10 GP, New 12 GP Scribble - Old: 25+5GP for the 2nd offspring, 30 + 10 GP for the 2nd offspring SCC Panel - Old: 25 gp, New: 75 GP Sketch- Old 14 GP, new 20 GP

'· .¸¸.·´'· .¸¸.·´ [[ The w i n n e r s' edition! ]] '· .¸¸.·´'· .¸¸.·´
smokey quartz (#10167) ................................. Kit (#1241) ................................. Lyncher (#30119)


MoWolf Poop Lord (#36687) Congratulations to all of our winners!

Good evening, Aywas! We said we would be back for your input on some big changes, so here we are. We've been making many short-term changes to breeding lately, namely in the withholding of Coins until the queues die down. However, there was one aspect that we didn't touch on at the time as we were still working to gather ideas on how we could compromise between fairness to the userbase (you guys!) and to everyone working behind the scenes on the breeding panel. So now, let's discuss breeding pendants. Unfortunately or not, depending on where your opinions lie, Breeding Pendants are going to have to change. However, we wanted to let everyone share their voice and opinions on the matter. We've come up with a few ideas that we think you'll like! Pendants become predict-only, but the regeneration time is reduced. This means that Pendants will work as Half Breeding Coins, but will have a faster regeneration time than they currently do. Pendants have their regeneration time doubled. For instance, Breeding Pendants currently have a 3-month cooldown. If this option wins, that time will be doubled to a 6-month cooldown, and so on as applicable for each Pendant. Pendants take more time to regenerate but can be traded in for a predict-only version that retains the original regeneration rate. The new rate will be discussed among staff, but, as said, the Pendant could be traded for a version that works as a Half Breeding Coin with the current cooldown. Pendants have a longer regeneration time but owners are compensated with a regenerating custom-making item. This will vary between Pendants, but if, for instance, a Pendant that could be used 4 times a year was changed to having a regeneration time that made it so it could only be used 2 times a year, then the custom-making item would have those 2 lost uses per year. As Eve put it when we were discussing it, " 4 uses reduced to 2, custom maker gives 2 uses a year" The 2nd most voted-for option with the addition of turning in the Pendant for another item. This one is fairly straightforward -- if this choice wins, we'll take the option with the 2nd highest vote count and then, later down the line, release a second poll with options for the turn-in. We understand that some of you are going to be upset, that you feel like your Pendant isn't worth what was paid for it, but we also need to maintain a balance on the site to ensure our breeding artists don't get burnt out almost before they begin. Staff hopes that these options, or at least one of them, will appeal to you!

Newest User Customs

Here are the newest official colors! We add new ones all the time!