Please note that our site works best in Firefox, Chrome, or Safari.

Aywas is a collectible pet site for older teens and adults. Adopt as many pets as you want, and explore the seven regions of Ay for wild pets to capture and add to your collection. We are a submission-based virtual pet website, so you can color pets, create items, and create Human Avatar clothes for everyone else to enjoy. We offer battling, breeding, mini-games, an active forum, and the ability to create your own custom aywas. Color the adoptable bases, and even edit them to look more like your characters. The possibilities are endless!
Register now! It's free!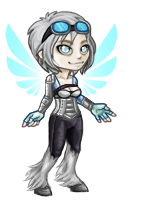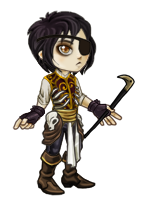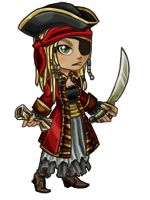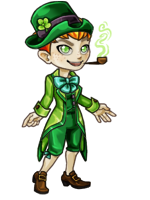 Dress up
your own human avatar with hundreds of different clothes. You can even design your own!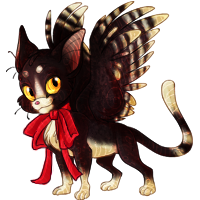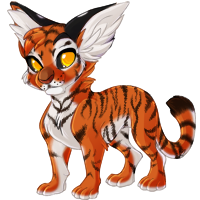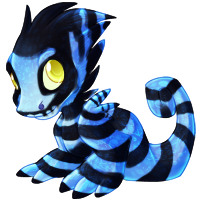 Collect over 1,000 different pets
that you can battle and capture in nine different lands!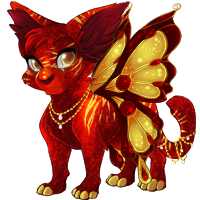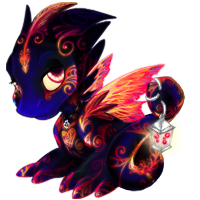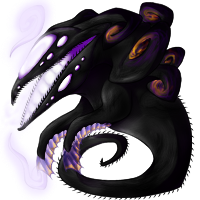 Design a custom pet
, colored and/or edited to look like your characters -- or anything you want!
Not sure if you want to join? Why not check out our newbie tutorial for an outline of our features?
It's time for Part II of the Fauna Day Seasonal Shop! One adorable African Wild Pup fauna has been added! You'll find that the bulk of items this time around, however, are for your HA! The new item assortment also includes a whopping 10 wearable wallpapers for you to enjoy long after the event ends. Not to be confused with HA backgrounds, we also have two new site themes--the Fauna Cuddles and Fauna Power site themes, which permanently unlock both backgrounds for your account. Both have been added to the Knowledge Base article all about site themes. The Fauna Power item will unlock a forum title/achievement of the same name. :3 Finally, the Box o' Fauna is a special item that regenerates once a week and will yield one random (non-private) fauna. If you do happen to get a custom fauna from this item, please let me or Eve (#2775) know right away. Thanks! We hope you love this second batch of goodies! But, not so fast--there's more to Azi's vision for Fauna Day than the seasonal shop and adventure area. If you participated in the submission threads for the event, you'll know we had some more permanent fauna-inspired things in mind. Over a period of time, we will be adding more of your fauna and clothes to the site as permanent additions, so keep an eye out for that. :3 (Also -- if you're one of the many artists behind the wondrous critter-y things for this event (and the dragon spectacle), thank you for your patience! I'm pulling staff members to assist with payments, so you can expect those sooner rather than later.) Have fun adding to your collections! c: Or else. Fauna Forest is set to stay open through November 24th at 11:59 p.m. and the Seasonal Shop will be open through November 25th at 11:59 p.m. - Eri

A new raffle has begun

Foxtail Brush

Ticket Price: 1 BP
Max Tickets: 1

 

Please read the news post below this!

Hello everyone! <3 I apologize that Adventure pets have not made an appearance for a bit. My health has caused a bunch of delays recently. To make up for the lack of releases and acceptance runs in the forums, I've drawn 3 numbers (instead of 2 for the 2 months missed) for the normal pet submissions forum monthly raffles. Releeka (#62920) won a Bronze Custom Crystal. Detective Butt (#1403) and Ette (#63110) won a Gold Custom Orb. In addition, I'll be raffling off a Foxtail Brush, look out for the news post with this raffle! The Foxtail Brush is a normally only a reward from the Pet Coloration Submissions Forum and can be used to create an alt-lined Orimi custom with up to 50% edits! The only lineart this item works for is the alternate Orimi lineart unique to the Pet Coloration Submissions Forum (shown above). New Adventure pets have arrived to be caught and added to your happy lairs!
If you want to design some Adventure pets, go and post them in their respective threads here! There's also a chance that the designs accepted from that forum will go into the Pet Shop! Remember, you can earn SP! If your design is now released as a site pet please contact Kyu (#1010) for your free copy.

What's that?! Pixel Cat seems to have spotted a flurry of fauna in the Seasonal Shop! Please note that this is Part I of the shop, as we have even more goodies to share with you tomorrow. :3 If you want to go ahead and get started on your collection though, let me show you some of the shinies we're stocking.

From under the sea to posh corgis, there are fauna from just about everywhere for you to enjoy! Psst. You can even buy a fauna version of the stickers you've been collecting. You're welcome. If you love fauna so much that you wish you could be one, maybe you'll be willing to settle for dressing your Human Avatar up like some of our classic ones! You can buy individual Merino pieces, a mix-and-match Rare Slug Wardrobe (which contains a whopping 14 pieces!), a Raven's Cage and more! Check out all of the wearable items via Preview Wardrobe and see if you know which fauna inspired them. :3 Hiding among all the fauna and garb is a Bextini, which is an alcoholic energy drink you can stock up on to fuel your pets in the forest! (Though their ability to snag items and other pets for you might start to go downhill.) And though this event is focused on fauna, we had to have a few of the big pets join the party!
Will you give your Merino Colchis a Merino fauna? Or maybe see how they react to a Green Mantis Shrimp? Have fun pairing your pets and fauna! Yeah, enjoy the fauna, or else!! (Or else he will cut some tomatoes or something.) (Azi asked me to add this version of Moederer to the news post, and tbh I'm a little terrified. ;~;) Stay tuned for more fauna-inspired goodies tomorrow! We hope these prices are affordable for you. <3 Remember, Fauna Forest is set to stay open through November 24th at 11:59 p.m. and the Seasonal Shop will be open through November 25th at 11:59 p.m.
zzzzzzz. - Eri

This is your standard reminder to NOT make any purchases in the Seasonal Shop while we are stocking it. Items and pets can change price and/or function prior to the official opening of the shop, and we will NOT issue refunds for any premature purchases. Thank you! - Eri

Newest User Customs

Here are the newest official colors! We add new ones all the time!