Please note that our site works best in Firefox, Chrome, or Safari.

Aywas is a collectible pet site for older teens and adults. Adopt as many pets as you want, and explore the seven regions of Ay for wild pets to capture and add to your collection. We are a submission-based virtual pet website, so you can color pets, create items, and create Human Avatar clothes for everyone else to enjoy. We offer battling, breeding, mini-games, an active forum, and the ability to create your own custom aywas. Color the adoptable bases, and even edit them to look more like your characters. The possibilities are endless!
Register now! It's free!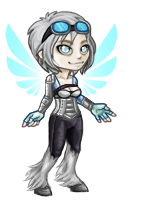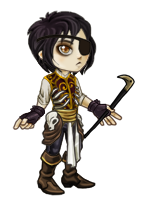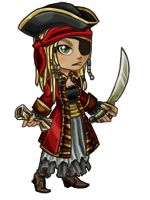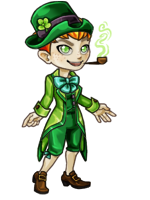 Dress up
your own human avatar with hundreds of different clothes. You can even design your own!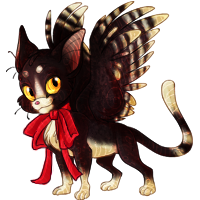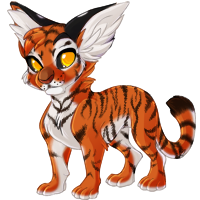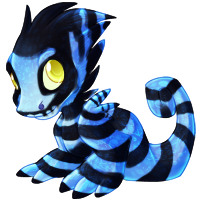 Collect over 1,000 different pets
that you can battle and capture in nine different lands!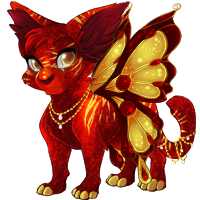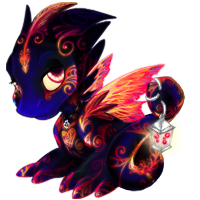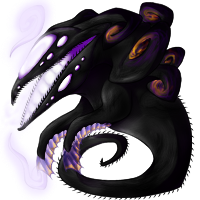 Design a custom pet
, colored and/or edited to look like your characters -- or anything you want!
Not sure if you want to join? Why not check out our newbie tutorial for an outline of our features?
It was recently brought up to my attention that I forgot to put two very charming goats in the Seasonal Shop! So because I can't seem to keep my head on straight these days everybody gets a goat or two for free!

On Monday Jan 22nd you'll find Tanngrisnir, and on Tuesday Jan 23rd you can find Tanngnjóstr hiding in the

Advent

!

Enjoy your new goaty companions! (For those who don't know about these two, they help pull Thor's chariot and since we had several Yule Goats this year we thought they would make a nice addition and friendly HA Companions!)

Some of you may have noticed that the Scribble Breeding Coin queue is looking a bit empty, so that must mean it's time for a fun Scribble Breeding event!!! Knowledge Base Article of all Scribble Artists and how this coin works! Just for this event we have a new item! It is called the Speedy Scribble Ticket! This ticket will come with all USD purchased Scribble Coins and will move your breeding to the front of the queue, which means your breeding will be assigned to the next available artist (or the next available artist you have ticketed if you are using a Scribble Artist Ticket on your breeding too!) The Speedy Scribble Package is stocking in the USD Shop for a special sale price of $20 (normal price is $30). The Scribble Breeding Coin will be stocking in the GP Shop in an unlimited amount for the duration of this event! It will cost 50 GP (normally 75 GP!). The Smudged Scribble Coin will not be on sale, unfortunately we cannot lower the price of that coin much more without losing money on the sale (Artist pay=30 GP, Coin cost with premium=36 GP.) This sale will run for 5 days starting at the posting of this news. It will have special perks each day of the sale (except for today, since it is half over. The only perk today is the extra offspring that is available the entire sale.), which are outlined below. Entire Sale: 2 offspring for every submitted Scribble Coin, the 2nd baby will be unbreedable unless a Derpy Dragon is added, then the 2nd offspring will be breedable (except for Smudged Scribble Coins which only produce unbreedable offspring). These offspring cannot be made breedable with a Breedable Potion. ***You must use either a Scribble Pen, Silver Custom Crystal, or Platinum Custom Crystal to make these unbreedable offspring breedable.*** Sunday 1/14/2018 - Artists will color the offspring however they want! The offspring may or may not reflect the parents. If you wish to choose the colors and markings for your offspring please add a Painted Bottle. Monday 1/15/2018 - Artists will add an accessory not found on the parents to the offspring. This includes hats, sunglasses, drinks, bows, collars, etc. Users may not ask for a specific accessory. Both offspring will have identical lineart, like normal. Tuesday 1/16/2018 - 25% chance of a THIRD offspring, artist choice coloring, may or may not reflect the parents (even if a Painted Bottle is added). The 3rd offspring will be unbreedable even if a Derpy Dragon is attached. Wednesday 1/17/2018 - You may add ONE word to the notes to inspire your artist when they draw your offspring. For example, adding the word "Grumpy" will have your artist making you grumpy looking offspring. If you add more than one word to the notes to inspire your artist, it will be ignored. **the artist will not be adding edits that are not available on the parents. Please do not say "hat" if neither parent has a hat, as your note will not be used in that case.** ----------------- This event will run from today, when this news is posted until Wednesday, 1/17/2018 at 11:59 pm! At that time the Scribble Coins will return to the normal price and the Speedy Scribble Package will be removed from the GP shop.

The art gallery has been judged! The theme was

"Aymas Dinner is Ruined - why?"

and we received some amazing entries! Here are our featured winners:

They won:

Congratulations! The current theme is

"A Very Golem New Year"

!

Official Aywas stock is not permitted for this theme.

Showcase this theme with any medium your heart desires, just keep it Aywas-related. This is also a starred (*) theme, meaning you can enter it even if you've won recently or plan on entering upcoming contests. Good luck!

Upcoming themes: February 2018: Rowan and Minerva's Valentines Date* March 2018: Spring Has Sprung! April 2018: April Fools~

If you ever want to submit an Art Gallery theme idea, we're always taking suggestions

here

. Thank you!

Happy January everyone! Staff hopes that your holidays were great and that you have been collecting icicles because the

Seasonal Shop

is well stocked and open! You can find the typical assortment of Holiday goodies, so I will just highlight a few of the specialties~

If you're into adventuring there is a colorful assortment of weapons for you! All with their own special benefits once equipped!

If you are wanting a new style for winter visit the

Preview Wardrobe

and check out our newest HA items!

Plenty of Fauna to go around~

Including the very special "Yasucone", in honor of our favorite coder~!

The Stained Glass Theme will unlock a gorgeous Stained Glass Reindeer Site theme on your account. While the Santa Lunaris Vista will unlock a festive Forum Vista featuring our favorite holiday Lunaris!

Also, you will find a new item in the

Trash for Treasure

shop, the

Lost Sleighbell

! This item will transform your active pet into one of the pets available in the Seasonal Shop!

Additionally, you will find a new potion has made its way to this year's festivities and can be found in the Seasonal Shop! The

Niklas' Reindeer Potion

will transform your active pet into one of Niklas' Reindeer colorations!

The

Winter Warmer #25

has been updated to include 3 new Aymas-themed alt lines for the Ganchuan, Kernal, and Oakl!

The Seasonal Shop and Holiday Lane will remain open until Sunday January 14th at 11:59pm

(or there around, it might close late just make sure your shopping is done by the listed date.)

Following our earlier announcement we have also changed the way the Grand Edit Potion works for predictions. The Grand Edit Potion no longer has a prediction cap either, however the site is also not paying out for predictions. Just as with the Transitional Fossil Egg and Alidae Egg this is retroactive. The only exception is if you have on site evidence that you commissioned an artist prior to this news post. In regards to predictions we are also making the Grand Edit Potion work with both Mininog and Speed Dating Slip! (The Edit Potion also works with Mininog now incase you want 50% edits)

Hello everyone, I hope you've been having a fantastic January so far! I'm here to announce a small change to Alidae Egg and Transitional Fossil Egg predictions. Previously, users could submit a prediction and the artist of the prediction could be paid a set amount of USD through the site. Unfortunately, due to the amount of these items in circulation, and the amount of ways to obtain them, this unfortunately isn't a sustainable option for the site any longer. We have removed the site-paid USD for Alidae Egg and Transitional Fossil Egg predictions. In place of that, we are allowing Alidae Egg and Transitional Fossil Egg predictions to be commissioned with no GP or USD cap from here on out. Artists can also opt to receive a payment of 60 Credit for a TFE or Alidae prediction, this has been added to the Knowledge Base Article for those items. We realize that this is likely not going to be a popular decision, but after looking at site finances and the amounts of these items in circulation it is not a financially viable option for us at this time. Please stay tuned for the Seasonal Shop opening later today!

Newest User Customs

Here are the newest official colors! We add new ones all the time!