Please note that our site works best in Firefox, Chrome, or Safari.

Aywas is a collectible pet site for older teens and adults. Adopt as many pets as you want, and explore the seven regions of Ay for wild pets to capture and add to your collection. We are a submission-based virtual pet website, so you can color pets, create items, and create Human Avatar clothes for everyone else to enjoy. We offer battling, breeding, mini-games, an active forum, and the ability to create your own custom aywas. Color the adoptable bases, and even edit them to look more like your characters. The possibilities are endless!
Register now! It's free!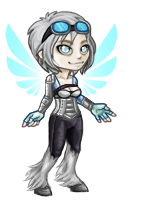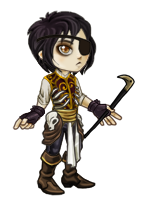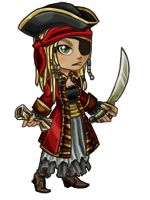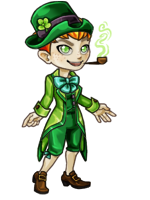 Dress up
your own human avatar with hundreds of different clothes. You can even design your own!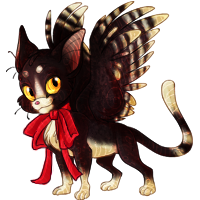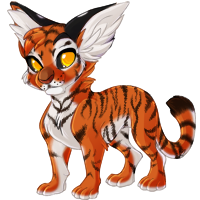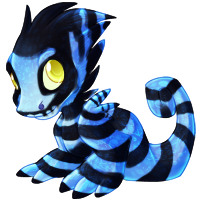 Collect over 1,000 different pets
that you can battle and capture in nine different lands!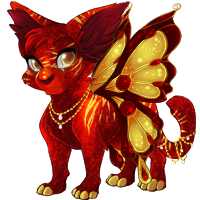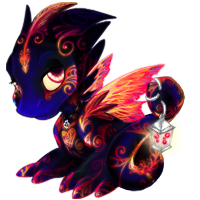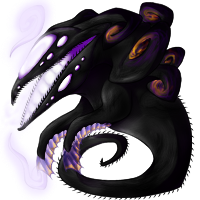 Design a custom pet
, colored and/or edited to look like your characters -- or anything you want!
Not sure if you want to join? Why not check out our newbie tutorial for an outline of our features?
Good evening! It came to my attention recently that we didn't have an article that explained Silver Pets - and while those of us who have been around a while are familiar with them, our newer friends are quite baffled by what can sometimes seem like a complex system. As such I hope that

this knowledgebase article

will answer some of the basic questions about silver pets, the items that makes them, and silver species. Articles that address the other edit level options are also in the works, and will hopefully fill a few gaps where customs are concerned!

Though I wouldn't suggest you try eating this. It looks real, but don't be fooled - this item is a feast for your eyes and not your taste buds! (Unless you like eating wax. I mean... we all have our things, no judgement.) This beautiful creation will be stocking in

Trash for Treasure

until

September 19th at 11:59pm

!

'· .¸¸.·´'· .¸¸.·´ [[ The w i n n e r s' edition! ]] '· .¸¸.·´'· .¸¸.·´
Phage [Ducks!] (#21624) .................................... That Ginger Kid (#27833) .................................... tyrianpurplexx (#27825)

Setsu (#5959) ........................................ Calankh (#33835) ........................................ DelennDax7 (#67503) Congratulations to all of our winners!

The trivia has been updated! Last week's questions and answers revealed! What rarity is the African Wild Dog Cavishi? Retired Which of these is NOT considered a rare genera? Miokit Under which tab can users locate the Genus Guide? Help When did the Fauna Shop open? May 24 2019 How much is a Recolor Potion 10 Pack in the USD Shop? $12 An Emaia is a hybrid formed from which two genera? Teo and Spino How many forum vistas are on-site according to the Knowledge Base? 11 Who won the Bottled Celestial Stream for the Lunar Meteor's Space Coloration Contest in 2017? Cosmos (#25837) How long does a user have to complete an art commission unless otherwise agreed upon? One month Which genus cannot be made using a Seasonal Custom Crystal? Ryba How many questions will you get correct this week? Good luck!

Wow, it's been forever since I've posted any kind of news post! Hello everyone, it's me, your friendly neighborhood breeding admin with a new Knowledge Base article to reveal to you all!


I'd like to give a special and GIGANTIC thanks to SG (#36207) for creating the code for this article AND compiling all of this information about every coin! Yes, you heard right, we now have a comprehensive Knowledge Base Article about every coin, what they do, offspring you can receive from them, AND examples! Click here to see this MASTERPIECE that SG has blessed us with. Obviously, this is A LOT of information to compile, which means there might be some things that we missed, added on accident, or typo'd. If you notice something like this, I'd love if you could comment on the news post with this information, or PM me directly and I can get it sorted out ASAP :D Below are some notable changes or clarification to coin rules!


Lesser Breeding Coin: - In cases where parents are more than 75% different from each other, workable PSDs are required for each parent that is over 30% total. That is, for two very different Gold pets, or a Silver bred with a Blue, etc, both require PSDs. For a Gold pet bred with a Metal or Bronze, only the Gold pet strictly requires a PSD. - Silver-Edited Site Genera may be bred together as long as several criteria are met. They must have a usable PSD ("workable" is defined in this new article, under the Lesser Breeding Coin section), and must still resemble the base in terms of body shape and position. Examples are included in the article to show what is meant by this.


Breeding Coin/Evil Breeding Coin, Blind Date/Speed Dating Slip, Delicious Eggnog/Mininog: - Evil Breeding Coins always produce breedable offspring. - Artists may use reshades from other artists for their offspring as long as explicit permission was given on-site for use in breeding. Permission must be given in the form of on-site PM and/or Edit Repository description, as these cannot be edited later. So long as one is the original artist or has explicit permission, the same base reshade can be used on any number of babies.


Holiday Breeding Coin - Artists are strongly encouraged to match the parent's shading for edits if possible. However, babies can be reshaded if the artist needs to. Artists must do the reshading themselves unless explicit permission has been given by the original artist of a reshade to use it for breeding, specifically. Permission must be given in the form of on-site PM and/or Edit Repository description. - "Edits" produced by taking away a normal part of the base-- ex: recreating the area under a Campe's wing-- may be reused on any number of babies both in predicts and site-produced babies. Similar to shading, these edits/un-edits/genus deconstructions must be done by the artist in question or given explicit permission to be used specifically for breeding via PM or Edit Repository description.


Radioactive Breeding Coin - Alt lines without designated custom makers are viable. Ex. An artist could choose any of the Melo bases that can be made with a Metal Custom Crystal, but could not use the Love Potion #9 Melo lineart for a metal offspring.



I also wanted to remind everyone that Tomorrow, September 15, 2019 is the last day to submit breedings that can receive the Prediction Pool Party perks! You have until October 15, 2019 at 11:59 PM Aywas time to submit predictions WITH PSDS ATTACHED.

Newest User Customs

Here are the newest official colors! We add new ones all the time!