Please note that our site works best in Firefox, Chrome, or Safari.

Aywas is a collectible pet site for older teens and adults. Adopt as many pets as you want, and explore the seven regions of Ay for wild pets to capture and add to your collection. We are a submission-based virtual pet website, so you can color pets, create items, and create Human Avatar clothes for everyone else to enjoy. We offer battling, breeding, mini-games, an active forum, and the ability to create your own custom aywas. Color the adoptable bases, and even edit them to look more like your characters. The possibilities are endless!
Register now! It's free!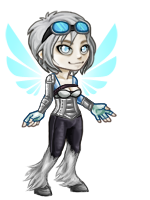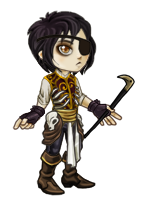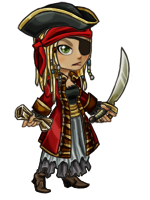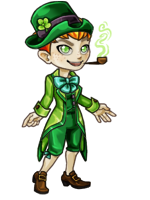 Dress up
your own human avatar with hundreds of different clothes. You can even design your own!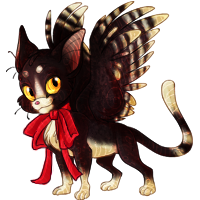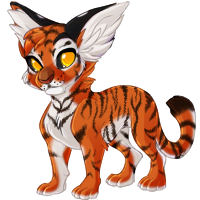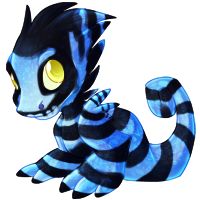 Collect over 1,000 different pets
that you can battle and capture in nine different lands!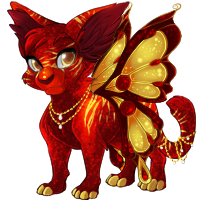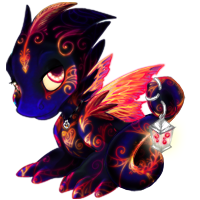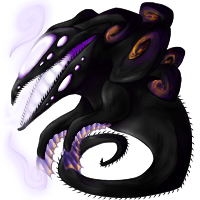 Design a custom pet
, colored and/or edited to look like your characters -- or anything you want!
Not sure if you want to join? Why not check out our newbie tutorial for an outline of our features?
Raw Pet Week has arrived!
Antiquity Staves are now on sale in the GP Shop for a limited time only! They will be available from now until May 24th at 11:59 p.m. Don't have the funds for one? Remember to collect raffle crystals this week, as we'll be drawing a winner for a Blue Antiquity Stave on Wednesday! In addition to the stave sale, the weekend coloring contest, and some other little things we'll be giving away, we are also be opening up a very special poll... BRING BACK A RETIRED RAW! That's right--you have the opportunity to turn one of the retired raw pets into either an Ay or Ara genus! Cast your vote for your favorite retired raw from the options listed below. Once voting is closed and a winner is declared, staff will announce which region the pet will appear in based on where it would fit best. To vote, simply post a comment that includes the phrase "#PET" where "PET" is the genus you want to see return! (Make sure you spell it correctly!) #PLIO #REET #KERA #TORAY #TAVI #OZOA #HEGGAL #ELPHIN #TORDOKA #WELLY You may only vote for ONE pet. Voting will close on May 24th at 11:59 p.m., so you have some time to weigh your options and get your vote in! - Eri

The votes have been tallied, so it's time to reveal our hybrid winners! Meet the African Wild Dog Usaro and the Iridescent Zashoo! Both are now available for purchase in the SP Shop. I will send out prizes to the winning artists momentarily. :3 And don't forget about our current weekend coloring contest going on, the Naulit Coloring Contest! - Eri

"Anastasia, do you have any idea what the consequences are for your actions?" "But... I didn't do anything..." Annie stuttered. "Yes, you did. I told you not to speak a word of our conversation, not shout it out to the whole court! You do realize you could've completely blown our cover, right!?" "But I didn't! Or, I haven't. No one's figured it out yet, right? ...Right?" She laughed nevously in a vain attempt to lighten the mood a bit. It did not work. "Not yet, but they will press you for questions if I let you live. You should thank me, Anastasia... you're going on up."

There was a riot of snarls and cries... then silence. ... The rickety old orphanage was one of the few buildings still standing on the street. Lester's hand held the gun at his side tightly; the distant cries of the beasts filled the air, and yet they never seemed to near him. Something was off here, but he had little choice but to continue.

The interior of the house was as dark and desolate as the outside, and yet Lester quickly noticed something impossible for an abandoned house: it had been dusted. Lester wandered the dark hallways, but other than the absence of dust, all looked normal for an abandoned house. Maybe there was something obvious he was missing, he concluded, wishing he had taken the time to find Putman before dashing off. But as he walked, a putrid smell filled his nostrils. The source appeared to be coming from behind a narrow closet door. Lester held his breath. Doing everything he could to keep his nerve up, he reached out his hand and twisted the knob. His fears were confirmed. Behind the door was a hidden room, filled with what must have been every decomposing liver from every victim over the past couple of hellish weeks. Lester doubled over, trying to keep the bile in his throat down. "So you've found me." Lester looked up. It was the caretaker of the orphanage.

"Are you---are you the Mother Hound?!" "Well... that's what they call me, yes." she replied, unphased. Lester staggered back to his feet, his shaking hands reaching for the handgun at his side. "So it was you, you killed all those people, you made the cult, you set up the Jacks---" The caretaker gave Lester a condescending glance and shook her head slowly. "No, no dear. I haven't done a thing. I never planned for this. The cult was a surprise to me too, but when mortals want to worship me, who am I to say no?" she tittered. "If you really want to know who killed all those people..."

"I did."

Lester didn't have time to react before he was brought to the floor by the stabbing pain running through him. The figure that had shot him from behind tossed his cloak aside... transforming back into the partner he had worked with for many years.

[To be continued...]

Our cool winners of the monthly HA contest are now available in their respective stores!

Seaside Dragon Tamer

set, in the

GP Shop Aurora Dragon Tamer

set, in the

BP Shop Imperial Dragon Tamer

set, in the

Premium Outlet

And the results of the last month's HA sales! Golden Dragon Samurai Helm - 11 Golden Dragon Samurai Mask - 10 Golden Dragon Samurai Body - 12 Golden Dragon Samurai Legs - 14

Each artist gets 47 GP each.

Frozen Scale Samurai Mask - 39 Frozen Scale Samurai Helmet- 42 Frozen Scale Samurai Body - 38 Frozen Scale Samurai Legs - 42

Each artist gets 16,100,000 BP each.

Starting with the next set, the sets will come with trunks that contain all the items in the set within it for a discount, as has been requested :) Artists will still get the full value of the item in their reward pay.

Create a 75% edited hybrid design. The end date is May 27. There will be

six

winners. Each winner will win a Hybrid Elixir, Breeding Coin, and 2 SP. The winners' designs will be used for the following:

Three

of the winning designs will be given to a random entrant in this contest, so even if you don't feel you draw well, try anyway!

Three

of the winning designs will be added to the Adopt a Custom feature. You may enter as many times as you want, but everyone has one chance to win one of the winning designs.

Newest User Customs

Here are the newest official colors! We add new ones all the time!