Please note that our site works best in Firefox, Chrome, or Safari.

Aywas is a collectible pet site for older teens and adults. Adopt as many pets as you want, and explore the seven regions of Ay for wild pets to capture and add to your collection. We are a submission-based virtual pet website, so you can color pets, create items, and create Human Avatar clothes for everyone else to enjoy. We offer battling, breeding, mini-games, an active forum, and the ability to create your own custom aywas. Color the adoptable bases, and even edit them to look more like your characters. The possibilities are endless!
Register now! It's free!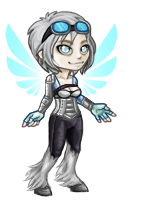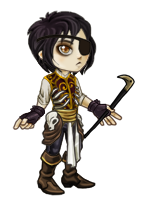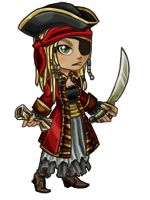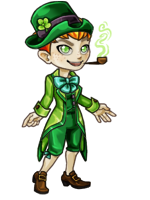 Dress up
your own human avatar with hundreds of different clothes. You can even design your own!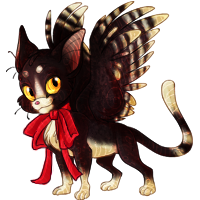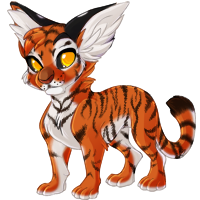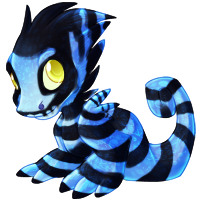 Collect over 1,000 different pets
that you can battle and capture in nine different lands!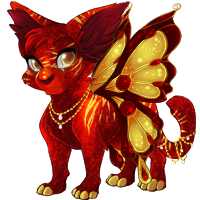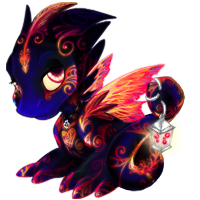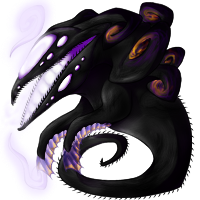 Design a custom pet
, colored and/or edited to look like your characters -- or anything you want!
Not sure if you want to join? Why not check out our newbie tutorial for an outline of our features?
The winning HA sets have been placed into their respective shops! I would like to take a moment to reassure everyone that the results are accurate to the close of the poll at midnight, even though at this moment in time the poll shows two entries as tied for third place. Last month earned the following: GP Set: 342 GP per artist BP Set: 100,300,000 BP per artist Premium Set: 3884 PP per artist Want in on the action? Well, phase one - the basing contest - is open and waiting for entries! Head

here

to submit your design. Hopefully you'll all have time to swing on by in the middle of all the Scav going ons! This Month's Schedule:

Basing Thread: August 1st Basing Vote: August 8th Colouring Thread: August 10th Colouring Vote: August 26th Release: September 1st

--- Graymare also wanted me to mention that there seems to be an issue with the Full Image Queue at the moment, and to not panic if your Enhanced pets aren't getting their 400 pixel upgrade! We hope the issue will be resolved soon, and the queue can go back to normal function =)

There is a

Teo Giveaway

happening for users who do not yet have a Teo. --

Jeweled Crystal

Here are this month's bases!

--

Jeweled Hybrid Crystal

And bases for this!

-- Enjoy!

Weekly Raffle This week's raffle winner is: MugWamp (#8018) Who had 33 crystals out of 14,690 total and won a Flaming Scale! Congratulations! Next week's winner will receive... A Silver Potion! Set a reminder to snag those crystals! Trivia The trivia has been updated! Last week's questions and answers revealed! How long does it take for a Metal Custom Crystal to arrive from the Metalsmithing Shop? ~5 days What piece of cooking equipment is "a staple in every kitchen"? Wooden Spoons Which of these has the fewest visible legs? Lerna What is the Art Gallery theme for July 27th - August 2nd? Pets as Items This is one of the largest breeds of Melo, a beautifully elegant creature with the temperament of a gentle giant. It is a great hunter, and a fabulous companion. Brindle Dane What does the blue lightning strike symbol refer to in adventure? Energy You won't find the following genus in the Annoying Item Bazaar Lunaris Until when is the Torn Leather Jacket in the Trash Shop? August 15th For the upcoming Scavenger Hunt, how many players can be on a team? Teams must contain ten or less players. What is not a subforum of Aywas Talk? Custom Item Chat How many questions will you get correct this week? Good luck! - Eri

PRIZE UPDATE

Here are the top eight prizes that will be awarded in the upcoming Scavenger Hunt:

First Place - 1,000 Scav Paws - Raffle Ticket to Winner's Stash - Game Master - Gold Scav Trophy - Platinum Claw x 2 - "Future Custom" Feature Unlock Key - $100 Budget to commission two Teo sets for team from Artist(s) of choice - 8 SP

Second Place - 750 Scav Paws - Raffle Ticket to Winner's Stash - Silver Scav Trophy - Platinum Claw x 2 - $100 Budget to commission two Teo sets for team from artist(s) of choice - 7 SP

Third Place - 575 Scav Paws - Raffle Ticket to Winner's Stash - Bronze Scav Trophy - Platinum Claw - $100 budget to commission two Teo sets for team from artist(s) of choice - 6 SP

Fourth Place - 425 Scav Paws - Scav Ribbon - Platinum Claw - 5 SP

Fifth Place - 300 Scav Paws - Scav Ribbon - Platinum Claw - 4 SP

Sixth Place - 200 Scav Paws - Scav Ribbon - 3 SP

Seventh Place - 125 Scav Paws - Scav Ribbon - 2 SP

Eighth Place - 75 Scav Paws - Scav Ribbon - 1 SP A-Level (Tier 1) Two standard deviations above average 40 Scav Paws 3 SP B-Level (Tier 2) One standard deviation above average 25 Scav Paws 2 SP C-Level (Tier 3) Average 15 Scav Paws 1 SP D-Level (Tier 4) One standard deviation below average 5 Scav Paws Winner's Stash and Effort Prizes still to be determined. Unlock Key feature is a secret that only the winning team will find out! It's been in existence since November and has been waiting for you...

Newest User Customs

Here are the newest official colors! We add new ones all the time!