Please note that our site works best in Firefox, Chrome, or Safari.

Aywas is a collectible pet site for older teens and adults. Adopt as many pets as you want, and explore the seven regions of Ay for wild pets to capture and add to your collection. We are a submission-based virtual pet website, so you can color pets, create items, and create Human Avatar clothes for everyone else to enjoy. We offer battling, breeding, mini-games, an active forum, and the ability to create your own custom aywas. Color the adoptable bases, and even edit them to look more like your characters. The possibilities are endless!
Register now! It's free!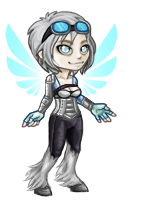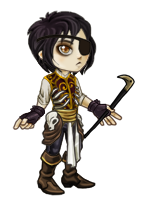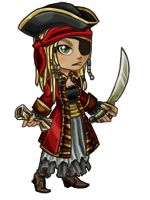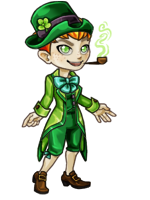 Dress up
your own human avatar with hundreds of different clothes. You can even design your own!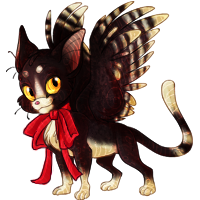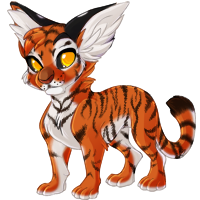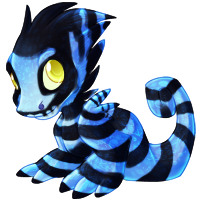 Collect over 1,000 different pets
that you can battle and capture in nine different lands!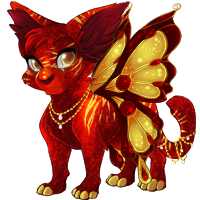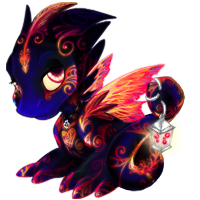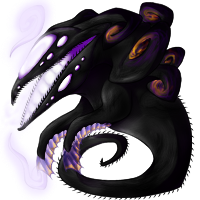 Design a custom pet
, colored and/or edited to look like your characters -- or anything you want!
Not sure if you want to join? Why not check out our newbie tutorial for an outline of our features?
The Story Game continues thanks to ♑ Voluspa ♑ (#67552)! The deadline for the next installment is 11:59 PM AST on Saturday, December 21st! For those unfamiliar with the game, you can read about it here. Don't forget, you can also subscribe to the official Story Game thread or the ping group StoryGame! Not only will you be notified of updates and reminders for the game, but it is a good place to chat about the current game, or even about what you'd like to see in the future! Remember, the story is in your hands!

Due to a miscommunication on my side, collecting and using the Bejeweled Carriage Exotic Egg started a day earlier than posted (Friday, December 6th at 12:00 AM AST instead of Saturday, December 7th at 12:00 AM AST). For 27 minutes, a handful of players were able to claim Bejeweled Carriage Exotic Eggs and traded them in for the remaining exotics. After being given a heads up about this, I shut down the script to claim exotics as well as the script to collect bonuses, and I transferred all claimed exotics claimed with those eggs to my account. After discussing this with the other members of staff, we have decided that we will be doing the following: - Any players that claimed an exotic using a Bejeweled Carriage Exotic Egg that was collected

after midnight on December 6th

will have their egg returned to them. - Any claimed exotic that was transferred to my account due to this issue will be purged and made available to be collected again on

December 7th at midnight

as planned. - Any player that traded in their USD credit for any bonus tier that contained a Bejeweled Carriage Exotic Egg on

December 6th, between 12:00 AM AST and 12:30 AM AST

will have the opportunity to get their USD credit refunded to their account if they choose to do so and if the items still exist in their inventory.

You can go here to see what bonus tiers are eligible for refunds, if you have any

. - We will re-enable the

bonus tiers from now until Sunday, December 8th at 12:00 AM AST

to give everyone an opportunity to collect any Bejeweled Carriage Exotic Eggs before Saturday, December 7th at 12:00 AM AST in an attempt to ensure that everyone has the same advantage. - Any player that opened any items received in the eligible bonus tiers on December 6th between 12:00 AM AST and 12:30 AM AST and want their USD credit refunded, please contact me directly. Any players that traded their USD credit for a bonus tier containing a Bejeweled Carriage Exotic Egg on

December 6th, between 12:00 AM AST and 12:30 AM AST

and opened any of the items within the tier and wants a refund of their USD credits should contact me directly

if the tier they collected

is ineligible for a refund, and they still want a refund. Please note that all items received through this tier, as well as any opened items, must still be available on the account to receive the refund.

All items received through this tier, as well as any opened items, must still be available on the account to receive the refund

. Please note that these refunds will take longer to perform and may not be completed in time before the exotics are made available again. My family and I will be finished with our move sometime this weekend and afterwards, I will be around more to tackle such issues sooner so they don't turn into a hassle for everyone. I apologize to everyone I have inconvenienced with this.

** This post was made by *Y a s u [sick] (#3410); please contact Yasu for the above. **

Due to a miscommunication on staff's end, the Special USD Credit and Regular USD Credit ended up merging tonight instead of tomorrow night. We sincerely apologize for this mishap and we'll be making sure that this doesn't happen again. UPDATE Due to a miscommunication issue on my end, special bonuses were enabled at midnight Friday instead of Saturday. Any pets claimed after Friday Midnight have been transferred to my account for the time being and any Bejeweled Carriage Exotic Eggs used to claim them will be returned to accounts in a few hours. I do apologize for this. and it will not happen again.




Cold paws, warm heart!

If you colored one of these pets, please contact Lacia (#25044) for your payment! Make sure to include your PayPal address if you are opting for the USD option. We will also be collecting pet PSDs directly from the thread, so please make sure you keep the links active for two weeks (at least until mid-December) so we have time to snag 'em!
The Essence of December 2019 will turn your active pet into one random December 2019 pet listed above! (It will be updated with the proper image once we have it!)
A Lunaris of great size and blue hue has flown in to wish those born in December a happy birthday! Living up to its name, this Lunaris can take you and a couple of your closest friends (or enemies) for a trip through the sky, no problem! If you missed your Lunaris or have further questions regarding them, please contact Chelle (#7310). Don't forget to check out the birthday link to claim your gift from Aywas on your big day! Need to change your birthday? Click here!

This month's Premium Item is the Winter Custom Crystal! This seasonal custom crystal will allow you to make a non-edited snowball-rolling Heggal, and any additional lines that will be added to this item in the future!


The new monthly contests have been announced! January Monthly Shop Pets: Enter January Monthly Customs - Laughs: Enter Good luck with your entries!
This month's Jeweled Custom Crystal pets are by wolfsgazeinthenite (#32012)!



If you want to be a Jeweled Custom Artist, come visit the a Hiring Thread!

"Few can weather the snowy climate as well as the snow leopard with it's 5-inch thick fur! This one seems to have the added benefit of being a bit more magical than most" - KiRAWRa (#11849)!

The threads for the Aymas event are still open for a little over a week! Aymas Pet Submissions: Enter Aymas Item Submissions: Enter Aymas HA Submissions: Enter
Due to the mishap on Monday, the Bejeweled Carriage Exotic Egg will be available for normal credit at 12:00 AM AST on Saturday, December 7th! This means that you will want to be online Friday night, for the rollover into Saturday. We hope that having this happen over the weekend will give everyone plenty of time to prepare.

The Raffles are concluded! Congratulations to all the winners! Raffle #1

Xaoc Elixir

Winning ticket: #17606 Keptin [hiatus] (#85) Raffle #2

Mini Fridge

Winning ticket: #17240 Nikki (#359) Raffle #3

Scaled Seedling

Winning ticket: #18132 Kei 🎃 (#4690) Raffle #4

FU Pendant

Winning ticket: #17787 Lulu (#5942) Raffle #5

Carton of Mystery Eggs

Winning ticket: #17973 Gale Falcon 🎐 (#74974) Raffle #6

A Bottomless Trunk

Winning ticket: #18511 Bilautaa (#70256) Raffle #7

Sparkling Dynamite

Winning ticket: #17927 We [A]re G[R]OOT (#409) Raffle #8

Gilded Neura Egg

Winning ticket: #18051 Chelle & MIA (#7310)

Newest User Customs

Here are the newest official colors! We add new ones all the time!