Please note that our site works best in Firefox, Chrome, or Safari.

Aywas is a collectible pet site for older teens and adults. Adopt as many pets as you want, and explore the seven regions of Ay for wild pets to capture and add to your collection. We are a submission-based virtual pet website, so you can color pets, create items, and create Human Avatar clothes for everyone else to enjoy. We offer battling, breeding, mini-games, an active forum, and the ability to create your own custom aywas. Color the adoptable bases, and even edit them to look more like your characters. The possibilities are endless!
Register now! It's free!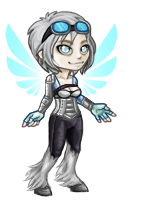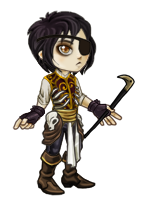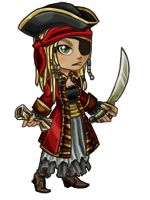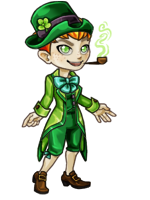 Dress up
your own human avatar with hundreds of different clothes. You can even design your own!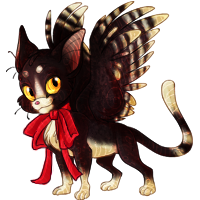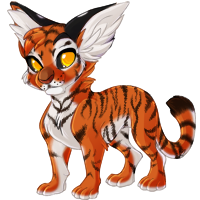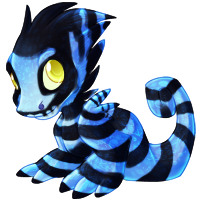 Collect over 1,000 different pets
that you can battle and capture in nine different lands!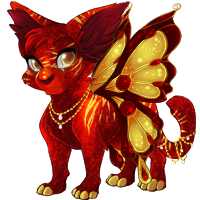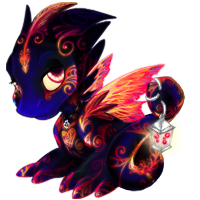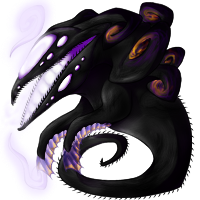 Design a custom pet
, colored and/or edited to look like your characters -- or anything you want!
Not sure if you want to join? Why not check out our newbie tutorial for an outline of our features?
I'd just like to give a few reminders and clarifications for the Prediction Pool Party! You must have your breedings re-rolled from last year! Rolls done during the PPP are good for only that year, so if you have a roll on your breeding from last year, you must PM to get it re-rolled. Please see this thread if you have a question about how many offspring you can make with the coins affected by the Prediction Pool Party! If you have any other questions about baby amounts, you can PM Kita #3988 and she will try her best to help you out! Please also see this thread for who to PM for a roll for each coin! They should all be conveniently listed with links in the first post :) This thread has all of the user submitted SCCs that you may use for BC, HBC, and EBC predictions! You may not use SCCs submitted from last year. If you have a Holiday Breeding Coin that needs to be processed, you must post on this thread for the breeding to be processed. HBC breedings with predictions will not be processed until a post is made in that thread. Prediction caps are removed for all coin types during the Prediction Pool Party! Please make sure you are reading what the add-on you want to use does so that you buy and use the correct add-on for your breeding! (For example, the Painted Vial bonus on MBC only allows color changes, not completely new markings!) Small edit: The PPP Artist Raffle is also a thing that is happening this year, here is the thread for it :) We will be having some fun coin-specific events coming up sometime later this month, so hold tight for more Pool Party fun coming soon to an Aywas near you!

Oh yes, ladies, gents, and everyone else in between - we are heading into the last day which means one thing:

Mayday Exotic Eggs go to NORMAL CREDIT at MIDNIGHT!

Oh yes, all that delicious lolly you have saved up is going to come in useful to get yourself some amazing Exotic pets which are still available! I'm not sure how, there are so many gorgeous designs waiting to settle in your lair:

Which is where the apocalypse comes in: expect the intense lag and error notices that we all experienced on Friday to make a reappearance. So I say to you: Be prepared, get everything lined up to go, and good luck to all you brave souls. Credit Tiers will also be updated to have some new items now that it's all turned over to normal credit (what special credit you didn't use will be added to your normal credit) - so if there's something you want from the existing tiers, you might want to think about snapping it up before the change-over at midnight. Then if there's anything from the new tiers you want, remember you only have until

11:59pm Tuesday

to snap

them

up! Phew, it's all go around here!

Good evening! This is your short warning that Mayday is transitioning yet again! Tonight at midnight we will head into the Final Special Credit Day!

Monday June 4th

- GPalooza - GP Auctions - Special items in GP shop - Mayday Exotic Egg will be in the 25 USD Special Bonus Credit Tier - The bonus GP and BP Shop items will be removed after today

And boy, will we have a well stocked GP Shop for you so I hope you've been holding onto those Gold Paws! We have old items, we have new items, we have USD items in there! Well, we will~ Hiiro will be stocking the shop tonight with everything! In typical GPalooza fashion we will even have some rare stock that joins throughout the day!

If you want to take a gander at the new items come look at the

Item Database

for all of them!

Speaking of those Auctions, they are starting early so that they can end before GPalooza is truly over! Head on over to

My Auctions

and take a look to see if anything tickles your fancy. I'll let them end early so anyone who loses the auctions don't have your GP tied up and you can still do some shopping in the GP Shop.

The Unstable Genetics Kit is joining PPP this year! When used with a prediction during PPP you can choose your own rare and each baby can be a different one! You are only allowed to choose from the following: Serrul, Flux, Quil, Selkie, Ornaga, Cirrus, Vespa, Koaf, Spino, Scarl, Miokit, Jura

For PPP Scribble Coins will allow predictions! Consider this a trial run while we judge how it goes over and what rules and guidelines may need to be set if this becomes a permanent addition.





Some colorful pets have appeared to remind you of what month this is!


If you colored one of these pets, please contact Kousei (#25044) for your payment! Make sure to include your PayPal address if you are opting for the USD option. We will also be collecting pet PSDs directly from the thread, so please make sure you keep the links active for two weeks (at least until mid-June) so we have time to snag 'em!

Unfortunately, the essence of June is running behind (our site artist forgets as often as I do xD I've gone and poked them though!)

A Lunaris born from the moonlight has traveled far to wish a happy birthday to those born in June! Its curiosity is great, so be prepared for a spontaneous adventure.
If you missed your Lunaris or have further questions regarding them, please contact Chelle (#7310).
Don't forget to check out the birthday link to claim your gift from Aywas on your big day! Need to change your birthday? Click here!


June's Premium Item is the Lockbox once again! Due to all of those new Exotics floating around the site we thought you might want an additional way to lock them to avoid them being overlayed!

The new monthly contests have been announced! July Monthly Shop Pets: Enter July Monthly Customs - Fun in the Sun: Enter Good luck with your entries!
This month's Jeweled Custom Crystals are by Dreyja (#3360)! Sorry folks! We're having a repeat month, all of the jeweled artists I messaged either did not get back to me or were busy preparing for mayday!






If you want to be a Jeweled Custom Artist come visit the Hiring Thread


OH BOY JURASSIC WORLD 2 COMES OUT THIS MONTH, LET'S CELEBRATE WITH SOME GOOD OLD FASHIONED SCIENCE-SHUNNING """DINOSAURS""" Remember kids, accuracy sucks and nature isn't cool unless it roars Who needs research when you can have HOLLYWOOD! (KiRAWRa apologizes, she says she is incapable of writing a description for this one without at least a drip of sarcasm)

There is still so many gorgeous exotics left! We will be transitioning into the last day of the USD Shop sale tonight at midnight so here is a look at what tomorrow offers!
Sunday June 3rd - 35% More GP With purchase! - GP Shop and USD Shop have a 1% chance of duplicating your purchase, doubling your order! - 5% OFF GP and BP SHOP! (15% for Premium) - Double Premium! - Mayday Exotic Egg will be in the 50 Special USD Bonus Tier - FU Pendant will be available in the USD Shop - The added USD Shop items will be removed after today

The BP Sink has also unlocked the second to final tier! This is the last tier to get the Sparkling Crystals at sale price!
It's starting to heat up so time to break out the pools! It's time for the Summer's Prediction Pool Party! I bet nobody predicted that would be happening, amirite? ;D
For those of you who weren't here, and those of you who were, I'll be listing out all the rules and bonuses, as well as setting up the threads that have everything compiled for easy reference!
This event will run from June 2nd 2018 until August 31st 2018! that gives you a whole 3 months to work and design as many predictions as you possibly can! The point of this is to try to help ease up some of the more backed up queues, so those specific queues will also receive the most bonuses. - The Prediction Caps are being temporarily removed for all coins during this time! - Any artist that makes a prediction can enter themselves into a raffle by posting in the Artist Raffle (Coming Soon!) - All edit percentages are "loose" for this event only, so we will not get up in your business if you submit a 50% breeding and it is 57%. If you have a 50% breeding and we can't tell what species it is, then we might have a problem. - Remember! Predictions can be done for USD however if they are not Platinum Breeding Coin or Sketch Breeding Coin predictions they must go through the Commission Panel!
Rules All predictions must have the PSD attached in order to qualify for this event. Breeding rules still apply! If you bought a breeding slot, for only one baby, please ensure that you have the owners permission before making extra baby predictions! If someone violates this they may have their baby deleted without refund. Please included "Prediction Pool Party" in your breeding notes, or predictions and breedings will be processed as normal! All artists must have a forum for their sales thread in our new Prediction Pool Party Subforum. The only exception is if you are just doing your own predictions.
Now! Onto the part you are all really excited for, the coin specific bonuses!

Blind Dates allow up to 75% edits, Delicious Eggnogs allow up to 50% edits. With permission from the other pet's owner you can upload a second baby! You must include the PM ID in the breeding notes. Both coins have a 20% chance for a rare, Nog's are allowed the same rare's as Blind Dates. They also all have a 1% chance for a Xaoc! Please PM 🍀Allysun🌈 (#317) for the rolls. Please read the Knowledge Base Article about Blind Dates for information about Blind Date and Eggnog predictions.

Breeding Coins grant an extra baby as well as increased edit percentages: Breeding Coin without an addon - 50% baby and a 30% baby Breeding Coin with an Edit Potion - 75% baby and a 50% baby Breeding Coin with a Grand Edit Potion - Two 75% Edited baby, no USD kickback. Breeding Coin without a baby addon - 2 Babies Breeding Coin with a Fertility Potion - 3 Babies Breeding Coin with a Married Pair - 3 Babies Breeding Coin with a Married Pair and Fertility Potion - 4 Babies 2% chance for metal Alt Neura (PM Creek (#10084) for the roll) You may also choose a provided SCC from the pot when a hybrid genetics kit is included

Evil Breeding Coins will give a Guaranteed Breedable baby, and the user is allowed to choose if the offspring is Evil or Normal. You are permitted up to 50% Edits 1% Chance at a Metal Alt Neura (PM Creek (#10084) for the roll) With a Hybrid Genetics Kit you can choose the hybrid or any SCC from the pot.

Holiday Breeding Coins have several bonuses! Predictions for this coin will act like they automatically have a Hybrid Genetics Kit or a Genetics Kit attached which allows you to submit any non-rare hybrid, common, uncommon, trash, or raw species you desire. You can also choose from any of the Provided SCC Bases! The edit percentage for predictions is also being raised 50%. Every Holiday Breeding Coin prediction will also act as if it has a Painted Bottle attached, so you can color the baby however you see fit. If you PM Creek (#10084) she will also roll for you to have a 10% chance of getting a rare hybrid during the breeding. A 1% chance of rolling for a 50% edited Xaoc!, or a 5% chance at a 50% edited Alt Neura after the breeding is completed (So an additional super rare baby on top of your others). These rolls are *per* breeding not offspring.


Lesser Breeding Coins and Metal Breeding Coins 1% Chance for Metal Xaoc Baby (PM Kandria (#293) for roll) 1 extra baby per breeding Each breeding acts like it has a Painted Vial attached. You still get the extra baby with using a Painted Bucket.

Neura Embryo and Dragon Lotus allow for 50% edits and act as if there is a Painted Bottle attached. 10% Chance at a second baby, PM Kandria (#293) for roll.

Painted Metal Breeding Coins and Painted Lesser Breeding Coins grant an extra baby. Married pairs that are bred with a Painted Metal Breeding Coin are given a 100% success rate for the second baby, so they total for 3 babies. This stacks with Painted Eggs, Twins, and any other compatible breeding addon, however you must provide all babies and you lose out on the site provided baby! You may also add 1 edit to be drawn on each baby, up to 30%. This edit may only be an accessory! No pose changes, or base adjustments! Or you may use one edit from any of the Painted Edit Packs

You are allowed 1 baby of your choice: Mutant or Normal. As well as 1 added Mutant! If you would like to see if your first baby rolls a hybrid you can pm Chelle (#7310) for your roll.


Rusted Breeding Coins allow an extra baby and you can breed any 2 pets together and pick your Trash Hybrid!

Sketch Breeding Coins permit a 3rd additional baby with 10% edits. The "founders" must remain metal however!


With Platinum Breeding coin you are guaranteed a secondary baby with no edits without attaching a life seed!

Transitional Fossil Egg and Alidae Egg allow 75% edits, or two babies with 75% edits if you use a Grand Edit Potion. All breedings will also also act as if they have a Painted Bottle attached.
Please remember that these changes are only for the Prediction Pool Party event! After August 31st all previous prediction rules are back in place!
Items such as the half coins and speed dating slip that are only for predictions do not get the above "treats". However, they still have no USD cap and will be allowable for tickets for the raffle.
I know I mentioned the SCC Pot a few times, what is that you ask? Last year we had a thread where you could go to "shop" for different user submitted SCC's! These SCC's must be founded and have no rules. Please PM Juke (#7625) if you would like to submit an SCC to be available for use for the breedings. We will not accept all SCC's, we want to have a wide variety. Expect a thread to be formed shortly with the submitted SCC's and instructions on how to get the PSD's!
We will also be hosting the raffles again but the threads will come at a later point!

Looks like there's still a lot of nice options in the pot so here's the rundown for day 2! Saturday June 2nd - 40% more GP with purchase - GP Shop and USD Shop have a 2% chance of duplicating your purchase, doubling your order! - 5% OFF USD SHOP - 15% OFF GP and BP SHOP! (25% for Premium) - Double Premium!! - PBC Coins will be available in the shop - Mayday Exotic Egg will be in the 75 USD Special Bonus Tier

Newest User Customs

Here are the newest official colors! We add new ones all the time!