Please note that our site works best in Firefox, Chrome, or Safari.

Aywas is a collectible pet site for older teens and adults. Adopt as many pets as you want, and explore the seven regions of Ay for wild pets to capture and add to your collection. We are a submission-based virtual pet website, so you can color pets, create items, and create Human Avatar clothes for everyone else to enjoy. We offer battling, breeding, mini-games, an active forum, and the ability to create your own custom aywas. Color the adoptable bases, and even edit them to look more like your characters. The possibilities are endless!
Register now! It's free!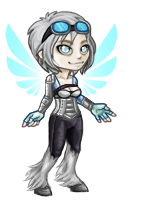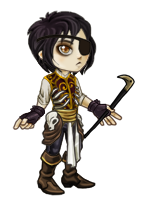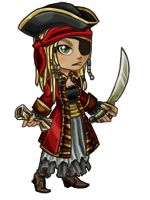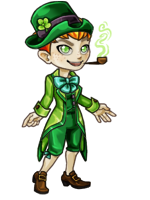 Dress up
your own human avatar with hundreds of different clothes. You can even design your own!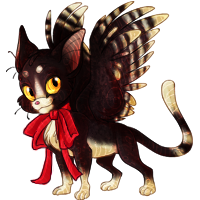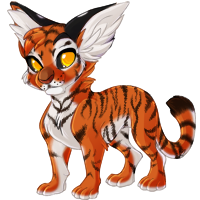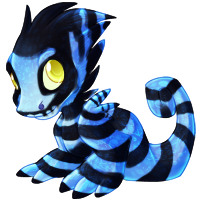 Collect over 1,000 different pets
that you can battle and capture in nine different lands!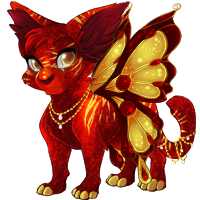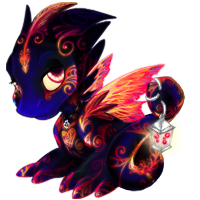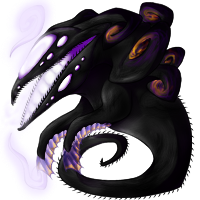 Design a custom pet
, colored and/or edited to look like your characters -- or anything you want!
Not sure if you want to join? Why not check out our newbie tutorial for an outline of our features?
The Story Game continues thanks to Kitty Boo (#74218)! The deadline for the next installment is Saturday, March 2nd at 11:59 PM AST! For those unfamiliar with the game, you can read about it here. Don't forget, you can also subscribe to the official Story Game thread or the ping group StoryGame! Not only will you be notified of updates and reminders for the game, but it is a good place to chat about the current game, or even about what you'd like to see in the future! Remember, the story is in your hands!

I am happy to announce that we have managed to convince these two to come inside!

The Orimi is able to be made with the Winter Warmer #25 and the Heggal is for the Winter Custom Crystal!

I hope that you all are enjoying the Love and Festivities, to help keep them going on February 22nd you will be able to get a very special item from the

Advent Calendar

! So make sure you mark the date!

Now for a few announcements from our beloved Breeding Elves:

We are seeking GP artists for the Blind Date/Eggnog team!

If you are intersted in applying, please PM Kaiyo with your application!

To find the application and more information about these coins, please check out

the forum thread for them!

The payment for this coin is as follows:

Lists of 2, 4, or 6 babies in 7 days

30 GP per baby

or

45 Artist Credit per baby If you want more information on "Artist Credit", please check the

Knowledge Base article

here!

Hey fellow people of Aywas! This is Creek, your fellow helper from the BC/HBC/EBC team. Do you want to make some extra GP or some fancy

Artist Credit

? I'm currently looking for artists who can do bases for babies. I am also looking for artists who can colour said babies! (Currently in need of more basers than colourists!) So if you feel you're stronger in one or the other, we can totally work with you! GP Payments will be 15GP or 22.5 Artist Credit per baby! If you're interested in joining the team, please send Kita(#3988) or Creek(#10084)a PM with examples for the position you'd like to snatch up! You may still need to follow application breedings, but we will figure it out per person :) You can choose how many lists/babies you want to do per list. If you are coloring or basing, lists are due in 7 days. As normal, we are

always

looking for artists who are able to do both basing and colouring together! These lists are due in 14 days and come with a 30GP or 45 Credit payout!

*Please note: With HBC, please be aware you will need to be able to work with pairs that do not have PSDs and will need to include examples of that if you are going to base for HBC.*

Please review our applications for my teams!

HBC ApplicationBC/EBC Application

We are also looking for artists for our MBC Team! They're a bit backlogged and could use all the help they can get! MBC artists choose the amount of offspring on each list. There is a deadline of 10 days per MBC list. MBC artists are paid 8 GP per offspring, or 12 Credit per offspring. You will need to contact Chelle (#7310) for inquiries on joining the MBC team!

And finally we are also looking for some PLBC artists! If you are interested please send Kaiyo #489 a pm with your examples! This position is also for GP, 9gp or 14 Artist credit per PMBC baby, 11 gp or 17 Artist Credit per PLBC baby!

'· .¸¸.·´'· .¸¸.·´ [[ The w i n n e r s' edition! ]] '· .¸¸.·´'· .¸¸.·´
QuackTheDuckie (#79016) ................................................ Krokana (#28311) ................................................ BlueWulf (#13879)

Anshie Kamastre (#57041) ................................................ Märchen (#62907) ................................................ Wynterborne (#58814)

Panda (#465) Congratulations to all of our winners! Don't forget to scroll down a little to see important information about the Seasonal Shop, if you haven't already!

"Hello dears, I hope you are all having a pleasant day. If you have the time, please consider taking some of these lovely pets and items home with you." The Seasonal Shop is now open! Not only do we have an assortment of collectibles, clothing, and pets, we also have a new SCC generously created by elmsyCat (LL) (#6119) for the occasion! You can create a metal version with a Worn Token of Affection or an edited version (up to 50%) with a Shining Token of Affection. The new lines for the Love Potion #9 aren't available yet, but they will be a Lacer, Fens, and Wibbit. We will make an announcement once they're ready for you to smother them with love! Are there things you want that you might not have the points for? There's no need to worry - you can continue to send and receive Love Letters all the way up to the shop's closing. Please make sure to have all of your purchases made by 11:59 PM AST on February 28th. Happy Aylentine's Day to you all!

Good evening folks! I am happy to introduce you to these newest wintery friends we have found!

They came in from the cold and wanted to meet you, they really just couldn't wait! You can now make a Rholem and Shen with your Winter Warmer #25's! We believe that we have seen an Orimi and a Heggal playing out there as well, but everytime we try to bring them in they bury themselves! We are hoping to get them inside soon, and apologize for this delay.

(We ran into some hiccups getting the lines and are currently waiting, the Orimi will be a lineset for Winter Warmer and the Heggal is the adorable lineset for the Winter Custom Crystal that hasn't been finalized yet.)

Newest User Customs

Here are the newest official colors! We add new ones all the time!