Please note that our site works best in Firefox, Chrome, or Safari.

Aywas is a collectible pet site for older teens and adults. Adopt as many pets as you want, and explore the seven regions of Ay for wild pets to capture and add to your collection. We are a submission-based virtual pet website, so you can color pets, create items, and create Human Avatar clothes for everyone else to enjoy. We offer battling, breeding, mini-games, an active forum, and the ability to create your own custom aywas. Color the adoptable bases, and even edit them to look more like your characters. The possibilities are endless!
Register now! It's free!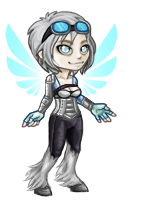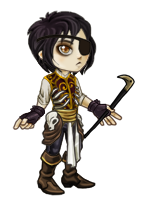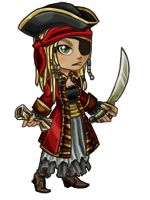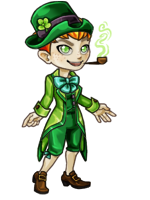 Dress up
your own human avatar with hundreds of different clothes. You can even design your own!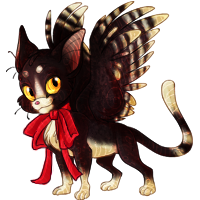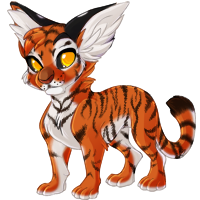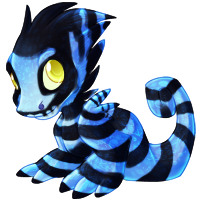 Collect over 1,000 different pets
that you can battle and capture in nine different lands!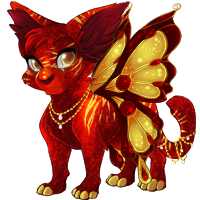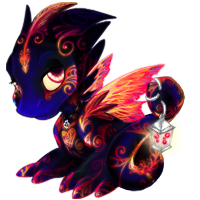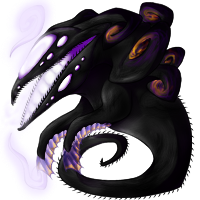 Design a custom pet
, colored and/or edited to look like your characters -- or anything you want!
Not sure if you want to join? Why not check out our newbie tutorial for an outline of our features?
This is your standard reminder to NOT make any purchases in the Seasonal Shop while we are stocking it. Items and pets can change price and/or function prior to the official opening of the shop, and we will NOT issue refunds for any premature purchases. Thank you! - Eri

This little snuggler has decided it needs somewhere warm to stay, and has crawled into the

Trash for Treasure

shop. I think he was directed there by Eclipse (#8) for Umber's birthday! For those of you unable to resist that adorable little face, the fauna will be in the shop until

11:59pm 2nd November

.

Good evening! :3 I just wanted to quickly drop a few reminders about the following monthly contests, which are closing up after October 31st at 11:59 p.m. November Monthly Pets - GP Shop Enter November Monthly Pets - BP Shop Enter November Monthly Customs - Theme: Aywas Enter Be sure to also vote in our two Raw polls by October 31st at 11:59 p.m. as well! Visual Contest | Descriptive Contest Don't forget about our GP Bonuses! The current ones are running through the end of the month--October 31st at 11:59 p.m. The Seasonal Shop is scheduled to open some time tomorrow, on Halloween, as usual! :3 Manymany hours go into opening the shop, but I am hoping to have it ready for you in the afternoon. <3 Wheeeee! (Can you tell I like this ghost a lot?) - Eri

You know that all this green can only be a cue for... new moderators being added to our team! Please join me in congratulating and welcoming our four newest staff members: Chibi Echo (#124) Kaiyo (#489) Fire & Deja (#1163) Despite it being the Halloween season, please try not to scare them away just yet! *wink* As they are getting acclimated to their new roles, feel free to contact them with any questions or issues you encounter; they're very eager to help out. :3 You will also probably be seeing them around the forums more, so don't hesitate to contact them with any of your thread moving or locking needs. Wish them luck! I also just want to squeeze in a little note here that I am extremely busy with our seasonal festivities and am consequently behind on my messages. If you have a timely general question or issue that can be addressed by another staff member, please contact them rather than me. Thank you! Cheers! - Eri

Weekly Raffle This week's raffle winner is: Rose the Ghost (#20789) Who had 39 crystals out of 12,545 total and won a Magic Custom Trove! Congratulations! Next week's winner will receive... A Gold Antiquity Stave! Set a reminder to snag those crystals! Trivia The trivia has been updated! Last week's questions and answers revealed! What group does the Bumble fall into? Common Ara Who created Bumble Day? Pirate & Kazna (#233) Which of the following pets was NOT released for Bumble Day 2014? Teal Touch Bumble This item will unlock a special Bumble-themed forum title. Bumble String Lights This is a nut that looks like a hive filled with honey. This is filled with honey too because that rocks. Bumblenut Where can you find a Rare Bumble (fauna)? Fields "Batty batty batty bat!" describes the... Black Bat We have Pumpkin everything except... Waffles What does the Halloween King do to your active pet? Change it to a pet you don't own Pin it to your lover's chest or something but make sure they're wearing a shirt. Spooky Corsage How many questions will you get correct this week? Good luck! (Quick reminder that the Bumble Event Shop is being cleared out after 11:59 p.m. tonight!) - Eri

Newest User Customs

Here are the newest official colors! We add new ones all the time!