Please note that our site works best in Firefox, Chrome, or Safari.

Aywas is a collectible pet site for older teens and adults. Adopt as many pets as you want, and explore the seven regions of Ay for wild pets to capture and add to your collection. We are a submission-based virtual pet website, so you can color pets, create items, and create Human Avatar clothes for everyone else to enjoy. We offer battling, breeding, mini-games, an active forum, and the ability to create your own custom aywas. Color the adoptable bases, and even edit them to look more like your characters. The possibilities are endless!
Register now! It's free!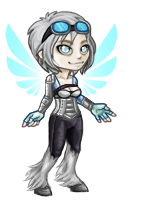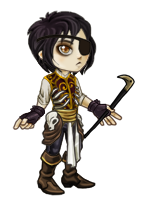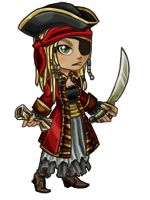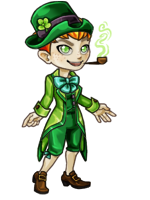 Dress up
your own human avatar with hundreds of different clothes. You can even design your own!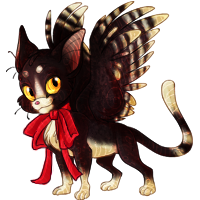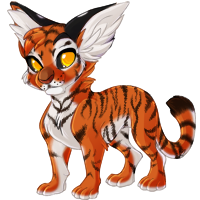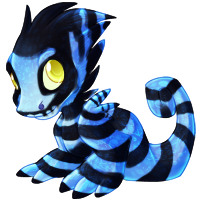 Collect over 1,000 different pets
that you can battle and capture in nine different lands!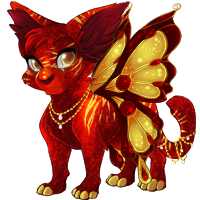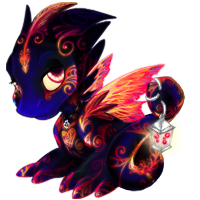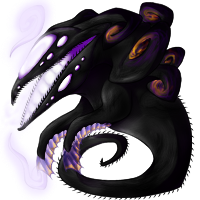 Design a custom pet
, colored and/or edited to look like your characters -- or anything you want!
Not sure if you want to join? Why not check out our newbie tutorial for an outline of our features?
Lately we have been getting reports of rude messages in eggs. We have absolutely zero tolerance for any player putting in messages like "kill yourself" or anything disgusting like that. It will be met with an immediate, irreversible permanent ban. We are not like other sites that tolerate such behavior. We do track eggs, and if you come across something that makes you uncomfortable, remember that we're here for you. Send a message to a moderator if you come across a rude message and we'll take care of it.

Quick Easter Egg Field tip! Make sure that you have enough open pet slots in your lair to give any new pets the room they need to move in. :3 If you don't have any available slots, the pet has nowhere to go, and typically gets stuck in database limbo. Suspect that one of the pets you claimed from the field is stuck? Please post here and I will help you out! - Eri

It looks like this Vyne lost a few eggs! I wonder what's in them? Well, there's only one way to find out. *wink* The cheery Easter Egg Field is now officially open and ready to be filled with pretty painted shells! (You will find this link up under Community shortly.) If this is your first time hippity-hopping to the fields, listen up for some bunny good tips! To play, first you'll need to click on Deposit an Egg, which will bring up the option to either put in an item or put in a pet. Once you make your selection, you will be presented with a menu of assorted shells; choose your egg, then pick something to hide inside! Note: Each egg must also contain a minimum of 1000 BP, and your goodies will be r30 or higher. Yes, you are choosing from your own inventory/lair. Once you deposit an egg, you are then eligible to claim one! For every egg you deposit, you can claim one as well, but there is a 10-minute timer on claiming. There is no limit to the amount of eggs you can deposit. Admins will also be hiding some extra shiny eggs in the field~ And now for a quick disclaimer! Even though your name is not publicly attached to the eggs, it is still attached to everything you deposit and collect in the database, so please be mindful of what you're putting into them. Please don't make me fry everyone's eggs and put on my grumpy bunny suit, it's not very flattering. ;~; We'll have the Easter Egg Field open for the rest of the month, so you have plenty of time to enjoy it. :) Stay tuned for developments in the Easter Painter and some festivities this weekend. We also encourage you to chat about the field in Aywas Talk, as this is a community event. c: Cheers! - Eri

Weekly Raffle This week's raffle winner is: Bayushi Kourgath (#47062) Who had 19 crystals out of 16,215 total and won a Hybrid Custom Crystal! Congratulations! Next week's winner will receive... A Lotus Easter Egg! Set a reminder to snag those crystals! Trivia The trivia has been updated! Last week's questions and answers revealed! What site wide fundraising event was inspired by an Aymas 2012 wish? Aywas Real Life Help When is the Turtle Egg usable through? April 12th at 11:59 p.m. What genus can wrap itself into a cocoon when it's old enough? Chorlu What genus mysteriously disappears at the end of its life? Koaf What pet has no official site coloration? Violinn Who was one of the Art Gallery winners from February 23rd, 2014? Kitet(#48749) What is the upcoming art gallery theme for April 20 - April 26? Bugs/Glitches What date was a raver Toray up for adoption? (MM/DD/YYYY) 04/05/2014 Which artist has a "very low" wait time currently for PBC? Dreyja (#3360) When did the site surpass 58920 accounts? April 8th How many questions will you get correct this week? Good luck! - Eri

Ah, you did not think I would not reward those who fought so valiantly? Indeed, even those who fought on the wrong side were fighting what they believed to be right, and therefore I will reward even them. Please be aware before you proceed, that prizes do not stack, and you will receive the highest that you are eligible for. Top Ten Minions God (#4) Arcane ♥ Rain (#409) Kyte the High Minion (#51) Hail the Queen! (#489) NyctiCorax (#1965) Wisp & Lei (#1343) Zeodyme (#13865) Giraki *busy* (#6653) Queen Eveglori (#2775) Tsuiri (#24068) Top Ten Resistance Kyu & Mauri (#1010) Rebel Wheekers (#8) Lake (#33034) Reetno (#341) Madb (#39659) Fuzzball (#34146) Gabby (#31336) Awen Moonshine (#37033) Belle Frost (#52048) Varyl (#203) The Top Ten Overall God (#4) Arcane ♥ Rain (#409) Kyu & Mauri (#1010) Kyte the High Minion (#51) Hail the Queen! (#489) NyctiCorax (#1965) Wisp & Lei (#1343) Rebel Wheekers (#8) Lake (#33034) Zeodyme (#13865) The Overall top ten will receive a Scaled Seed, and a Dark Crown of Eveglori. Those valiant warriors who honoured their allegiance but were unable to make the overall top ten will receive a Dark Crown of Eveglori. In addition to this, to all those who fought bravely - and even you who took no side and sold your pieces instead (one cannot deny those that saw the opportunity to create profit) - an extra commemorative piece has been placed in the Advent. Sits pretty, doncha think? Prizes will be sent out shortly.

Newest User Customs

Here are the newest official colors! We add new ones all the time!