Please note that our site works best in Firefox, Chrome, or Safari.

Aywas is a collectible pet site for older teens and adults. Adopt as many pets as you want, and explore the seven regions of Ay for wild pets to capture and add to your collection. We are a submission-based virtual pet website, so you can color pets, create items, and create Human Avatar clothes for everyone else to enjoy. We offer battling, breeding, mini-games, an active forum, and the ability to create your own custom aywas. Color the adoptable bases, and even edit them to look more like your characters. The possibilities are endless!
Register now! It's free!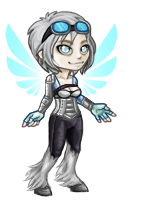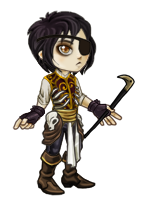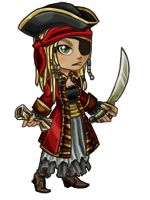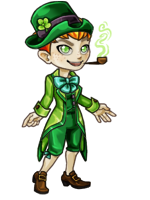 Dress up
your own human avatar with hundreds of different clothes. You can even design your own!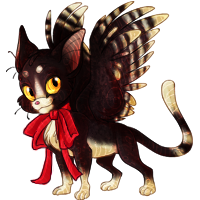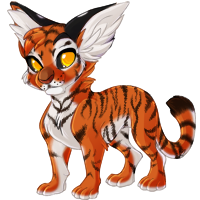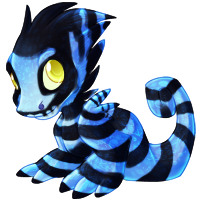 Collect over 1,000 different pets
that you can battle and capture in nine different lands!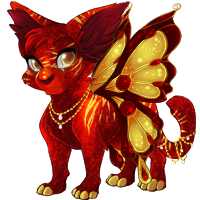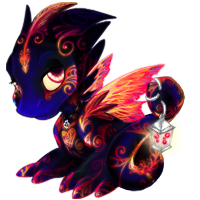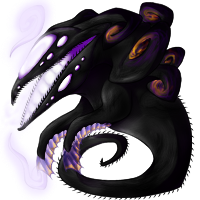 Design a custom pet
, colored and/or edited to look like your characters -- or anything you want!
Not sure if you want to join? Why not check out our newbie tutorial for an outline of our features?
Owlcatpup (#5638) is back with a sequel to the first HA item they put into

Trash for Treasure

, which will be available until

11:59pm April 28th

.

Please select your vote. --- Apologies this is late, no excuses - I just literally lost track of the date ;; Things will run as usual as this still leaves 5-6 days for voting =)

Weekly Raffle This week's raffle winner is: FelixRivers (#65889) Who had 8 crystals out of 12,314 total and won a Mineral Crystal! Congratulations! Next week's winner will receive... A Breeding Coin! Set a reminder to snag those crystals! Trivia The trivia has been updated! Last week's questions and answers revealed! The 2015 St. Patrick's Day Chiro is named... Under the Rainbow Uh oh! I don't think that belongs to you... Gold Snatcher Condyl The Shamrock Muffin restores __ points of hunger. 10 This item contains five Random Breeding Addons. Random Breeding Addon Chest Which of the following is NOT an openable goodie bag? Bag of Treats What was the first item on Aywas with the word "green" in it? Green Sphere How many HA items can be found in the Spring Trunk? 10 The legendary ___ regenerates every month and allows you to change your pet into any site coloration. Glittering Skull If you want to use a PLBC to breed a Teo, you need to also use a... Painted Gold This custom maker will allow you to make a colored (not edited) SCC from the Billion BP Challenge. Mineral Crystal How many questions will you get correct this week? Good luck! - Eri

Art Gallery The (extended) art gallery has been judged! The theme was Aywas Garage Bands and we received some rockin' entries! Here are our featured winners:
They won: Congratulations! The current theme is Hybrid Hybrids! Any medium is acceptable. Make our "hybrid hybrids" the star of your piece. :3 (If you already entered for this theme, that's perfectly fine; your entry is safe and sound in the gallery queue.) Official Aywas stock is not permitted for this theme. Good luck! - Eri

As you may be aware from the new Breeding Status page, the Painted Metal queue has been nearly depleted. So, for the next week, we've decided to include a

FREE

PMBC with each purchase of $20. For GP, this is instant. For USD Shop items, add them up when you're done buying and send me a message to claim your free item(s).

The requested USD Item shopping cart is almost done and ready to be released, but we've run into some problems with PayPal and Amazon that is making it difficult to get the feature out to you.

This is primarily because Amazon is retiring their payment service and switching to a new one, and the new one is a completely different code that is taking some time to understand and implement.

Also, special hybrids are going to be combined into one queue that is separate from the Breeding Coin queue (so they will be processed faster than a BC breeding would). That is now being handled by one artist who may choose to announce their new job in the news comments, but suffice to say, expect some very nice babies from special hybrid breedings! So yeah -- enjoy the bonus PMBCs this week, and make sure to submit any PMBCs in your inventories, so that we don't have to downsize our PMBC artist team!

Newest User Customs

Here are the newest official colors! We add new ones all the time!