Please note that our site works best in Firefox, Chrome, or Safari.

Aywas is a collectible pet site for older teens and adults. Adopt as many pets as you want, and explore the seven regions of Ay for wild pets to capture and add to your collection. We are a submission-based virtual pet website, so you can color pets, create items, and create Human Avatar clothes for everyone else to enjoy. We offer battling, breeding, mini-games, an active forum, and the ability to create your own custom aywas. Color the adoptable bases, and even edit them to look more like your characters. The possibilities are endless!
Register now! It's free!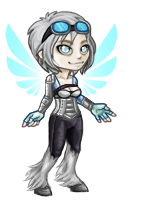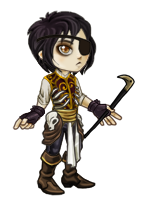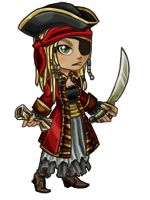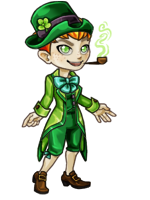 Dress up
your own human avatar with hundreds of different clothes. You can even design your own!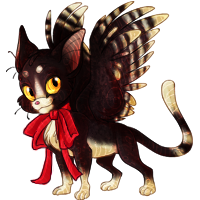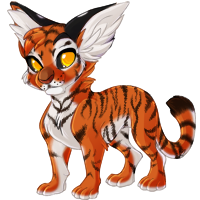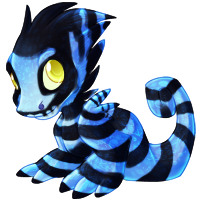 Collect over 1,000 different pets
that you can battle and capture in nine different lands!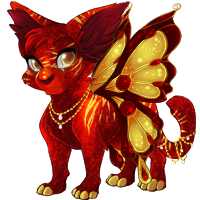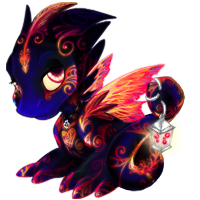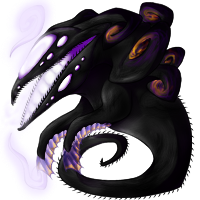 Design a custom pet
, colored and/or edited to look like your characters -- or anything you want!
Not sure if you want to join? Why not check out our newbie tutorial for an outline of our features?

I want to take a moment to thank everyone posting in our Think Tank and announce that we have already decided to implement a few of these! First up, we are going to hold a Special Artist Event!. Some of our older members may remember these, however with the commission panel being added they were no longer necessary as users could hire their artists for cash there. Instead, this event will temporarily remove the predict cap entirely!
Starting right now, artists have until February 27th to accept as many prediction commissions as they feel they can complete within one month. The USD commissions must go through the Commission Panel! All information must be handled in the artists thread and all commissions must be completed by March 27th, 2017. Please see this thread for detailed rules and information! And visit the Predict Event 2017 Board! for who is participating!

The Derpy Dragon and Tiny Silver Potion have both found their way into the USD shop as requested! At this point they are permanent members, as we are hoping to be able to stimulate the SCC market a bit!

We have created a new Platinum Custom Crystal! This crystal is similar to the Silver Custom Crystal, however it does not work with the Silver Custom Panel. This means you will have to provide the the art yourself or hire another artist to do it for you. This crystal is cheaper than the Silver Custom Crystal, and can be found in the GP and USD Shop. It may eventually be removed from one of the shops in the future.

The results of the Save a Raw poll are in! We are happy to announce the winner:

The Horuset is being moved to the ranks of Uncommon Ara! These birdsnakes can now be created with Flaming Orbs!

Because it has been so long and we have so many raws, we have also saved two more raws! The Tavi can now be found under Uncommon Ay, and the Heggal is now a Common Ay species!

We are making a few adjustments to the way users and staff interact. We have received an influx of behavior in crystal checks and customs, that if a user would do to another user they would receive a warning. Due to this, we are going to start moderating these actions and users will receive punishment for when staff is involved, as well. If you repeatedly disrespect and abuse staff, you may receive a warning as well as a temporary customs ban. This ban is one month in length and means that you cannot submit Crystal Checks, Repository PSDs, or custom designs. Any attempts to do so will lengthen the ban, as will using friends to circumvent it. Anyone found to be aiding a customs banned user in using the custom system will also receive the ban. This is an unfortunate move that we're having to make, and we hope that this is not something we will have to institute on other features on the site.

One more bit of information, the poll! There has been talk for a Teo Pen, similar to the Fox Pen, that will allow 10% edits for a Gen 1 Teo. Staff is entirely divided on this, so we thought it would be best to ask everyone elses opinion! Please feel free to comment below! The pen would be for USD to help keep them limited and only allow 10% edits.

I'm really bad at news titles in case you guys haven't noticed...

But.... I'm here to post a few quick notices! First up we have a user suggestion from Kirara, introducing the

Fancy Rock Custom Crystal

and

Fancy Rock Crystal Wand!

These super shiny items will allow you upload an edited version of either the monthly Rock Custom species, or one of the retired monthly Rock Custom species. When submitting with the Rock Crystal Wand, please include a link to the original pet in your comments to help our crystal checkers! These items allow up to 50% edit room!

After seeing a thread about the confusion of the Painted Twins and Painted Eggs being compatible (but not actually being compatible) we have decided to truly make them compatible! From this news post on, if you combine a Painted Twins and Painted Eggs with either a PLBC or PMBC, you are allowed to submit 3 predictions, but

will not

receive a site baby. Please keep in mind that married pairs

do not

affect the amount of predictions you are allowed with this combination.

If you used Painted Twins but only want your predictions and not a site baby, you can mention that in the notes and my checker will process them quickly.

I am happy to announce that the temp artists I have hired are doing great! If you wish to ticket or pen one of them we are going to keep the Sketch Breeding Coin knowledge base updated! The Painted coin KB articles are not yet updated with the GP artists, though we will be updating those soon as well! If you wish to pen one of them feel free to list "GP Artist" in your notes.

To conclude, I wanted to make everyone aware that I am going to be out for the weekend! I have to make an emergency trip to Michigan for family troubles. I will still have my phone and will try to address what I can, however please understand that I won't have much time, and for a portion of the trip I won't be able to get on at all.


Happy Valentines Day dearies, so sorry I'm visiting you so late! I have been busy running around delivering all of your beautiful love letters!
Which brings me to why I am here today, what better way of expressing your love than by saving one of our sweet member of Aywas? Please choose one of the below retired raw species to be saved and brought to be a permanent species! You won't get to choose where the pet goes due to past issues staff is going to choose based on the pet that wins.
As a late Valentines gift make sure to check the advent calendar tomorrow!
I would also like to direct everyone to your My Pets page! We forgot an addition to the cooking when we did the initial release, however on this page you can actually choose which pet you would like to cook with. By selecting "Cook with this pet" it will take you right to a session with Claude!

Good evening everyone! I have a lot of ground to cover so I am going to try to keep this short. First up, the monthly HA set has been changed and I apologize greatly for the delay! They will remain in there for two months, so they'll be removed around April 12th.

Next, we have some new items! By popular request I would like to present to you the Platinum Paw Balloon and Platinum Adventure License!
The Platinum Paw Balloon will open into any item on site, excluding HA items, Package Items, Pendants, and Slashbot-related items. The reason for the Package Items is because we do not have a way to separate Trunks from other types of packages. You can find it in the USD Shop for $5 until February 19th at 11:59 pm AST, then it will increase to $7.50, so take advantage of the special introductory sale price! The Platinum Adventure License lets you have unlimited pet captures from Adventure for one week! To use it, you have to go to Adventure and access your items there and then use the license. Then, when you go to the license page, it will tell you how long you have left!
Since we are bringing in some new items, we thought it would also be a great time to hold a sale! You can find a variety of items at reduced prices, as well as some of our rare or limited items!

But wait, there's more! If you go over to the GP Shop and BP Shop we have decided to throw a mini sale there, too! You can find a few specialty items in both shops!
All sales end February 19th at 11:59pm! However the Gold Star Charm will be removed February 14th at 11:59pm

I promised a few news posts ago to make a thread so everyone can discuss the financial situation and a few of their ideas. As promised: Here is the thread! I will try to respond as best as I can, but please remember I am incredibly behind right now! Which leads me to the next point: My temp GP artists. I haven't been able to respond to all of your PMs, so please do not fret yet! Just because I have not responded does not mean that you are not hired, just that I am incredibly slow right now. So please try to be patient with me! <3

I am also happy to announce that the updated Cooking went live a few hours ago, and so far the positive feedback is overwhelming! To answer a few questions I've noticed: Training gives you a level in a few hours without any ingredients. It lets you train up a few pets at once without ever getting them the ingredients. Then, when you quit a gourmet session, instead of being dropped all the way to 1 no matter what level you are at, you now get dropped to your previous rank. When you click quit it explains it all in detail for ya!

Through the flurry of love letters being tossed left and right, some new pets have been spotted around Aywas! Perhaps you can convince them to leave the wild and make themselves at home in your lair?

In addition, the January pet coloration submissions forum raffle has been drawn! Congratulations to Calix (#14735) for winning a Blue Custom Orb! If you want to design some Adventure pets, go and post them in their respective threads here! There's also a chance that the designs accepted from that forum will go into the Pet Shop! Remember, you can earn SP! If your design is now released as a site pet please contact me, Kousei (#25044), for your free copy.

Newest User Customs

Here are the newest official colors! We add new ones all the time!