Please note that our site works best in Firefox, Chrome, or Safari.

Aywas is a collectible pet site for older teens and adults. Adopt as many pets as you want, and explore the seven regions of Ay for wild pets to capture and add to your collection. We are a submission-based virtual pet website, so you can color pets, create items, and create Human Avatar clothes for everyone else to enjoy. We offer battling, breeding, mini-games, an active forum, and the ability to create your own custom aywas. Color the adoptable bases, and even edit them to look more like your characters. The possibilities are endless!
Register now! It's free!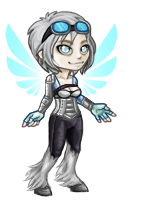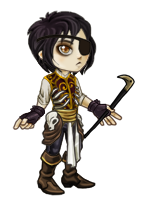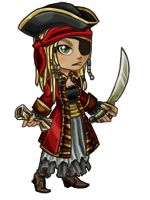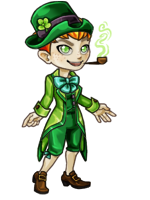 Dress up
your own human avatar with hundreds of different clothes. You can even design your own!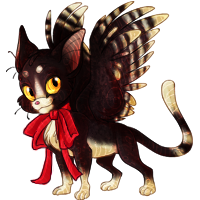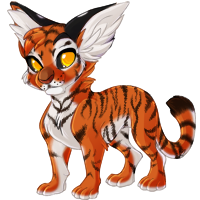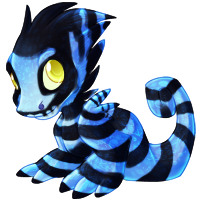 Collect over 1,000 different pets
that you can battle and capture in nine different lands!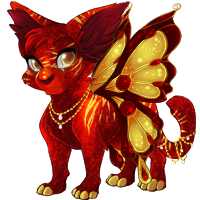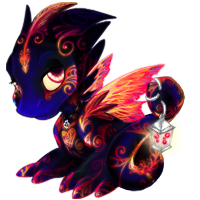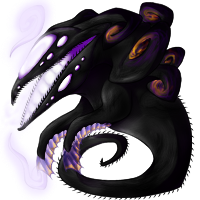 Design a custom pet
, colored and/or edited to look like your characters -- or anything you want!
Not sure if you want to join? Why not check out our newbie tutorial for an outline of our features?
Hello everyone, Kita (#3988) here! A lot of you may have seen me working with different areas of the site through the years. I started off small doing PSD Fetch, then moved my way up to working on Crystal Check, accepting predictions, and even getting Breeding Mistakes mostly caught up (I'm still working on a few babies, but for the most part everything is how it should be as far as the mistakes threads are concerned!).

I'm here to announce that I have been given the opportunity to become the new breeding admin. I have gotten some fantastic notes and guidance from Mauri and Kyu and am eternally thankful to them for making this such a (hopefully!) smooth transition for me!
As such, any concerns with breedings such as breeding artist applications, questions about breedings, issues with breedings, refunds, etc. can be addressed to me here at #3988 from here on out!

As far as the immediate future goes, tonight I will be working on PMing all current artists with information they may need from me and getting any needed information from them! Looking towards the next few days/weeks/months ahead I am hoping to make some tweaks to payments and add a new form of payment for breeding artists, hire more artists for almost every team (artists, start your engines!), get some helpers trained and in place for the different queues, and bring some people on to fill some needed positions (such as the PSD fetch threads). I am very excited to have this opportunity and I have a lot of exciting ideas that I hope will get the queues going and keep them running smoothly!

(and for anyone worried about Riri, don't worry they are safe and sound over at #48591 with the fantastic Kayla-La :D)

Mauri is building a house out of RBCs and even though Kyu keeps trying to explain why such a house would not be good to live in, Mauri is convinced it will be an extravagant retirement home. Seven and a half years is a long time and it's been a wild ride. We've been together through everything, despite starting out on separate accounts. From users to moderators after just a few months, to breeding assistants a little over a year later, and finally to breeding admins for the last year and a half. Worry not, we're not splitting up. Even radioactivity cannot pry us apart.

Unfortunately, however, we are retiring from Aywas Staff far sooner than we ever expected to. We've made a lot of good memories and enjoyed a lot of fun times, but as they say, all good things must come to an end. Except radioactivity, of course. I mean if we're getting into technicalities that also has a "time limit" but we don't really need to get into that. The important thing, to us, is that we took our obsession for all things crazy and odd, stamped it into the core of Aywas, and will be able to see the radioactive juices flow for years to come. Oh, and of course all that other stuff we worked on. We still can't thank Yasu enough for working so well with us to upgrade the Standing Stones, Item Database, and artist breeding panel which we hope continue to help users and artists alike for a long time to come. Staff are still sorting some stuff regarding the Breeding Admin position, so for the time being any breeding artist applications, questions about breedings, issues with breedings, refunds, etc. should be addressed to Kaiyo (#489). Also, any breeding related e-mail correspondence from now on should go to the following email: aywas.breeding@gmail.com We've forwarded any e-mails that were already sent in to our e-mail address and compiled a lot of information that we hope can aid the other staff members in proceeding with this transition with as little turbulence as possible. ♥ Thanks to everyone that's made this journey so worthwhile. ♥

Our shoes may be made for walking, but we won't be walking very far. While we are leaving Aywas staff we're certainly not leaving Aywas. We've already told our former teams that they can contact us for anything and this goes for users too. We won't be able to assist users or artists in an official capacity, but we'll try to be of help however we can, whenever we can. One last thing before we go, aside from Slash we were the "oldest" staff members left on the team, but we'll be passing our walkers and reading glasses down to Eveglori as we radiate off into the sunset to join Eri in retirement. With all our love, Kyu & Mauri



It is sale time~
We haven't had a sale in a bit, and with Mayday around the corner we're really feeling it! So we thought to do a bit of an end of April Sale! First up is an item that actually should have been in the USD Shop to begin with...

The Speedy Breeding Ticket! I have no idea how this one got out of the USD Shop, but I am shoving it back in and giving it a temporary price drop. Remember, when you use this item on your breeding it bumps it up to the front of the queue!

The Premium Grab Bag has been updated with the Alchemy Kit and can be found in the shop for it's normal price. The Grab Bag has a chance to give you 1 of the good retired Premium Items with the broken stuff having been removed. Alongside it we are adding in the Mystery Egg! We have had a lot of requests to put them back in for sale, so now is your chance! The Mystery Egg has a chance of giving you any level of edits(excluding Silver) for any species (excluding Xaoc)! The Mini Fridge is also making an appearance, this is a regenerating item that gives you 1-3 Alcoholic Beverages!

We also have reduced the price on these items!

And that's not all! For every $6 spent in one purchase, you get a free Petals of Prizes scratchcard!
This sale will last until April 30th at 11:59pm

Quick note! I have had a lot of artists message me worried, the Mayday deadline is May 25th at 11:59pm we're only in April guys! You have plenty of time <3

Happy Monday everyone! This is your

48 hour warning

to download all of your Black Friday PSDs before they are cleared out!

Go here to see which ones you have!

Make sure that you attach them to your pets, as the site does not automatically do that and it'll help quite a bit if you ever decide to breed your pet! We are already getting quite a few really nice submissions for the upcoming Mayday sale, so we want to get them uploaded soon so everyone can see them!

I also would like to address your attention to the newest contest thread,

Stickers! Stickers! Stickers!

We've had requests for RL merchandise but things like plushies are really out of our price range right now, so it was suggested to do stickers! Who doesn't like stickers? :D

While we could get the site artist to design one or two, we thought that everyone would enjoy a community effort, so we are opening up submissions for them. We will choose the top designs (the amount will vary based on how many submissions we have), and then put them in a poll to decide which one gets made! This doesn't mean only one will be made though, we will most likely do several different stickers. Once they are created they will come free with purchases of certain amounts and will be able to be mailed internationally as well.

We'll keep this contest open until next Monday,

May 1st at 11:59pm.

Please make sure you read the rules!

I also am happy to announce that Delicious Eggnogs and Blind Dates are now Predict Friendly! They will both have a GP kickback.

We have also added the Prediction Cap information to our newly formed

Prediction Cap KB Article!

Speaking of which: due to the changes in payments now that we have our awesome GP teams, we will be reevaluating the prediction cap prices. We will update you as soon as the numbers are finalized!

Forgot to mention we have this shaded now! :D Yay Oët's!

Please make sure to check out the monthly customs below!

It's time to give away nine free customs designed during February under the theme of Green! To play the free custom game, please include the phrase "CUSTOM #__" in your news comment. For example, if you want Custom 1, please comment "CUSTOM #1." Don't lose out on a chance to win one of these customs by voting incorrectly! Custom One = bad. Custom1 = bad. Custom#1 = bad. Custom #1 = good! I love custom #1! = good! Here we go! 1 ................................................ 2 ................................................ 3 4 ................................................ 5 ................................................ 6 7 ................................................ 8 ................................................ 9 Please contact Kousei (#25044) for your prize if you designed one of these customs! You have until May 7th at 11:59 PM AST to get your vote in! Don't forget to check out the news post below to see last contest's winners!

Newest User Customs

Here are the newest official colors! We add new ones all the time!