Please note that our site works best in Firefox, Chrome, or Safari.

Aywas is a collectible pet site for older teens and adults. Adopt as many pets as you want, and explore the seven regions of Ay for wild pets to capture and add to your collection. We are a submission-based virtual pet website, so you can color pets, create items, and create Human Avatar clothes for everyone else to enjoy. We offer battling, breeding, mini-games, an active forum, and the ability to create your own custom aywas. Color the adoptable bases, and even edit them to look more like your characters. The possibilities are endless!
Register now! It's free!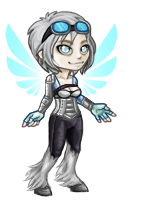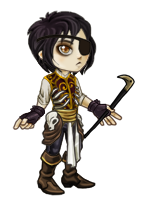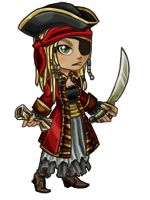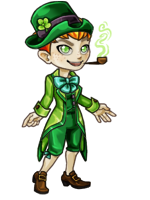 Dress up
your own human avatar with hundreds of different clothes. You can even design your own!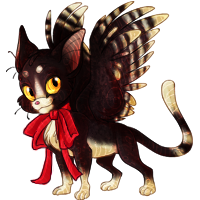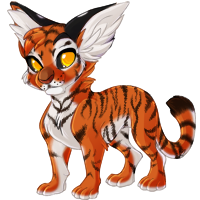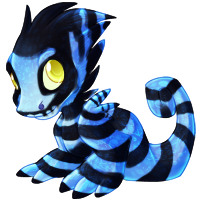 Collect over 1,000 different pets
that you can battle and capture in nine different lands!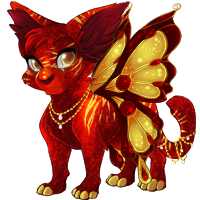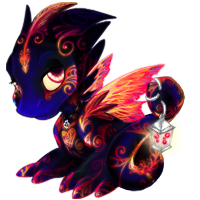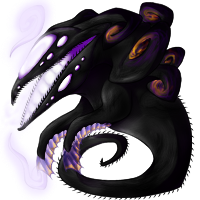 Design a custom pet
, colored and/or edited to look like your characters -- or anything you want!
Not sure if you want to join? Why not check out our newbie tutorial for an outline of our features?
June is Alzheimer's and brain awareness month, and this lovely wearable blossom is brought to you by Nemesis Valkyrie (#476) to help you go purple with

Alzheimer's Association

. Follow the link for information about Alzheimer's and dementia, issues that are hitting more families every year. The item will be in

Trash for Treasure

for the remainder of the month, and will be removed

July 1st

.

Spreading the love is Prof Jamew (#2712) who wants to share this little imp fauna with everyone in celebration of their birthday tomorrow!

Trash for Treasure

will be keeping these little huggers around for you until

July 3rd

!

The Teo Auctions

are going well! Be sure to get your bid in, because some of the Teos will be ending soon. A majority of the artists have been fronted their pay and now we're just waiting for reimbursement from the auctions to be back in a good position re: paying bills. Thank you to everyone who's been bidding or donating Teos to the auction! Please note that some of the newer Teos are not "base auctions" and are actual colorations. Players have been donating actual colorations to the auctions, while there are some who have donated some bases. The original auction Teos are guaranteed as base auctions.

Speaking of Teos, a new set of Pride Teos are being commissioned to the MDT artists, so you can see your identity or orientation colored by a different person with a different design. Wait, how are you going to claim one if they're new and you already picked one? Oh, the Premium Item will be reset again on the 14th so you can get a second Pride Candle.

Welcome to the joyous month of June! which may or may not be my favorite month of the year! Get ready for some summer lovin' with the new GP Shop pets!





And drift away on a lazy day with the new BP Shop pets!





If you colored one of these awesome pets, please contact Kyu (#1010) for your payment! Make sure to include your PayPal address if you are opting for the USD option. We will also be collecting pet PSDs directly from the thread, so you no longer have to send them in. However, please make sure you keep the links active for two weeks (at least until mid-June) so we have time to snag 'em for science! Looking to quench your thirst and gamble at the same time? Then the Essence of June 2015 is right up your alley! This iced tea-inspired potion will turn your active pet into one of the monthly colors pictured above at random. The premium monthly item is the Pride Candle. This is a pretty rad item, so be sure to check out the full details on it here! While we're at this point in the update, I want to pause for a friendly reminder and take a moment to remind everyone to always do their homework before making any sort of trade/sale deal. Premium Items are, in general, exclusive items typically released only once or very sparingly. While the value of these items fluctuates depending on what exactly the item is and the degree to which it is limited, it never hurts to do some research to find an average going price for what you're selling/buying. c: Happy trading!
Have a party, it's your birthday! The Strawberry Moon Lunaris you see above will be reigning over the skies through the entire month of June; a new Lunaris will take over on July 1st. Don't forget to check out the birthday link to claim your gift from Aywas on your big day! Need to change your birthday? Click here! Missed your birthday Lunaris or picked up the wrong one? Contact Kyu (#1010)!
The new monthly contests have been announced! July Monthly Pets - BP Shop: Enter July Monthly Pets - GP Shop: Enter July Monthly Customs Theme: Relax (relaxation, chilling out, leisurely activities) Good luck with your entries! The Nova custom creators have cycled back into the Premium Outlet for the month of June, then will return to their respective GP/BP Shop placement for July and August before again cycling back to the outlet.
Nuts 'n Bolts Nook
A monthly update from behind the scenes. There are a lot of wonderful things happening in June! To recap some of the awesomeness that has already begun and some still to come: - The month-long Aywas Pride Event! - Sevryns and their pretty eggs - Miokits and fossils! - There will also be a lot of less flashy but useful updates and fixes on the way this month. These are the sorts of things that require me to borrow Eve's whips. - But seriously, we're drowning in some spectacular art already! Cheers to a great month ahead! - Eri

Who's been looking forward to the new bases for the Jeweled items?

Jeweled Rare Crystal

First, there's a brand new Jeweled Crystal being added to the family! Now you will be able to make a monthly rare base. They cost $15.00 and are available in the USD Shop.

This month, our artist is Edina, and she made you a Lunaris!

Jeweled Crystal Jeweled Hybrid Crystal

A couple of other updates!

The Sevryns are waiting for their items to be coded, and are second in line for completion after the big change we mentioned a couple days ago. The change requires coding a whole new feature! Have a happy June!


CHIRP (#47377) has been added to our Official SCC artist listing (through the PBC team)! Click here for more information on official SCC commissions! - Eri

Newest User Customs

Here are the newest official colors! We add new ones all the time!