Please note that our site works best in Firefox, Chrome, or Safari.

Aywas is a collectible pet site for older teens and adults. Adopt as many pets as you want, and explore the seven regions of Ay for wild pets to capture and add to your collection. We are a submission-based virtual pet website, so you can color pets, create items, and create Human Avatar clothes for everyone else to enjoy. We offer battling, breeding, mini-games, an active forum, and the ability to create your own custom aywas. Color the adoptable bases, and even edit them to look more like your characters. The possibilities are endless!
Register now! It's free!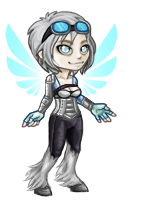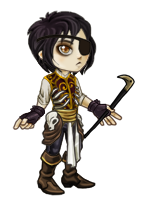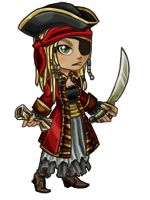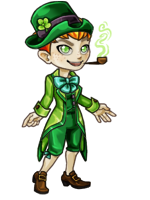 Dress up
your own human avatar with hundreds of different clothes. You can even design your own!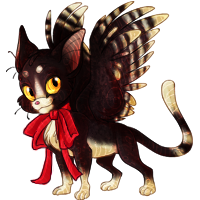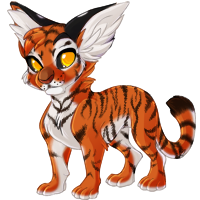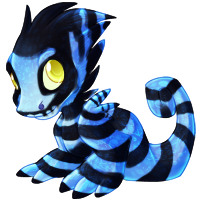 Collect over 1,000 different pets
that you can battle and capture in nine different lands!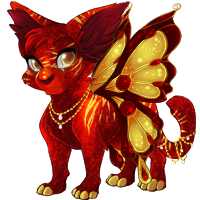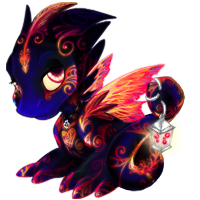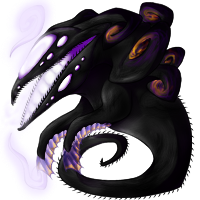 Design a custom pet
, colored and/or edited to look like your characters -- or anything you want!
Not sure if you want to join? Why not check out our newbie tutorial for an outline of our features?
'· .¸¸.·´'· .¸¸.·´ [[ The w i n n e r s' edition! ]] '· .¸¸.·´'· .¸¸.·´
Ponyta (#28386) .............................................. Silent Wolf (#35557) .............................................. Fae (#74329)

Demagin (#67161) Congratulations to all of our winners!

Today I bring you a user-run event from Opal (#550)! First we will begin with the small print, these User-Run events are not site sponsored or endorsed and are completely controlled by the user(s) who are hosting. And now, onto the fun stuff: Opal (#550) is hosting a

free to enter raffle

! Raffle ends August 14th at 12:59:59pm AST You have a chance to WIN a neura, alt neura or xaoc, so be sure to check it out and get your FREE entry!

The Slashbot would like to emphasize once again, that this is a User-run event, and not site sponsored! However we do still hope that you check it out. Good luck!

The Story Game continues thanks to Artistacat (#79157)! The deadline for the next installment is 11:59 PM AST on Saturday, July 27th! Note: at this point in time, entries concluding the story are allowed! For those unfamiliar with the game, you can read about it here. Don't forget, you can also subscribe to the official Story Game thread or the ping group StoryGame! Not only will you be notified of updates and reminders for the game, but it is a good place to chat about the current game, or even about what you'd like to see in the future! Remember, the story is in your hands!

"Oh my! I just love Lunar Meteor - but I need something new to wear for the festivities... Maybe you can help? I've had a thread set up to see your ideas! Then on July 28th we'll put up a poll to see which ones you like best, and the two designs with the most votes will get colouring threads. Then I can open a special shop during Lunar Meteor to sell the three winning colourations for each base!" (Staff clarification: Monthly HA contest is being held in it's usual way, but two bases will be chosen (1st and 2nd place in the poll). Colourations will be polled as normal, and while all the designs will go in the same shop they will be priced with the usual currencies (1st place: GP ; 2nd place: BP ; 3rd place: PP). As such all prizes will be as normal for the contest. Good luck!) If clothing isn't your thing, the Lunar Meteor Pet Submissions thread is up as well!

Just a quick note that, since the Bigger BP Challenge has ended, the BP Sink page has been removed from the Play dropdown menu. You can find all the PSDs in their new home

in the Knowledge Base

, and the crystals can continue to be purchased from the

BP Shop

. We may host another one at a later time, at which point we'll put up a news post and reinstate the link. Thank you to everyone who took part in the Bigger BP Challenge, and I hope everyone enjoys the PSDs.

It's time to give away four free customs designed during June under the theme of Junk Food! To play, you simply choose your favorite from the poll below! This will enter you into a raffle for that particular design. You only get one vote, so choose wisely! If you created one of the pets below, please contact Lacia (#25044) with which prizes you are claiming. You have until 11:59 PM AST on July 18th to get your votes in! Good luck!


Newest User Customs

Here are the newest official colors! We add new ones all the time!