Please note that our site works best in Firefox, Chrome, or Safari.

Aywas is a collectible pet site for older teens and adults. Adopt as many pets as you want, and explore the seven regions of Ay for wild pets to capture and add to your collection. We are a submission-based virtual pet website, so you can color pets, create items, and create Human Avatar clothes for everyone else to enjoy. We offer battling, breeding, mini-games, an active forum, and the ability to create your own custom aywas. Color the adoptable bases, and even edit them to look more like your characters. The possibilities are endless!
Register now! It's free!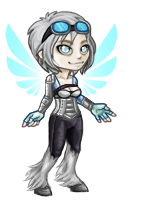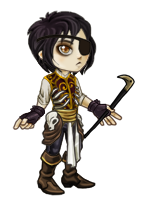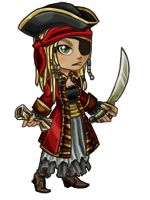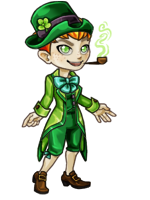 Dress up
your own human avatar with hundreds of different clothes. You can even design your own!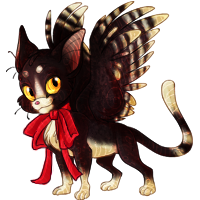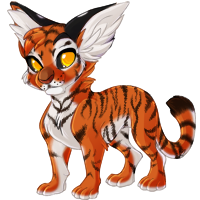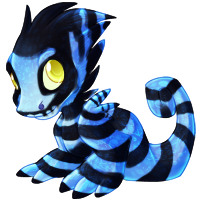 Collect over 1,000 different pets
that you can battle and capture in nine different lands!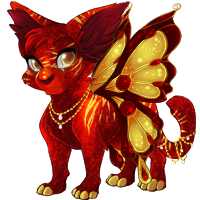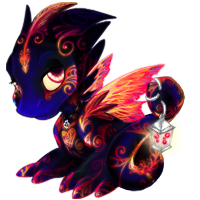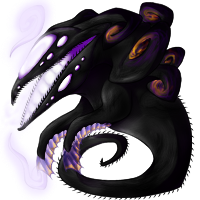 Design a custom pet
, colored and/or edited to look like your characters -- or anything you want!
Not sure if you want to join? Why not check out our newbie tutorial for an outline of our features?
There are only two hours left to get Mystery Box Tickets. Please be sure to grab some if you want some - they'll no longer be available after 11:59 PM tonight! Soon as we get in the PSD for the new egg-cellent species, our MDT team will have plenty to work on to bring you this new feature :)

I was asked about this by someone who wanted to upgrade their PBC breedings that had Life Seeds and accepted the offer, so if anyone would like to take this offer as well, here you go:

--->

Trade in 1 Life Seed + $20 for 1 Greater Life Seed You get 4 Mystery Tickets and the $20 put toward the bonus credit for the duration of the Mystery Ticket sale. If interested, PM me.

The winning HA sets have been placed into their respective shops! Last month earned the following: GP Set: 395 GP per artist BP Set: 92,400,000 BP per artist Premium Set: 3590 PP per artist Want in on the action? Well, phase one - the basing contest - is open and waiting for entries!

Head

here

to submit your design. As a note, it has been added that you should not use the

mannequins

for the full set models. This is due to some anatomical differences that can make sets look differently then when worn by the default HA bases.

Here are the early May updates that you can enjoy in anticipation of the other major May updates!

First, let's welcome in a brand new batch of

Jeweled Crystal

pets!

Aren't those fancy and fun?

The

Jeweled Hybrid Crystal

has some new talent to show off too!

But we all know who the star of the month is... the

Rock Custom Crystal!

Enjoy your maus responsibly over the next two months ;)

Let's talk about some new breeding add-ons! Those are always fun, right? These are items that randomize the edits resulting from a breeding coming from the BC team according to a keyword you specify (so, Breeding Coins, Holiday Breeding Coins, Eggnogs, Transitional Fossil Eggs, Dragon Lotuses, etc). It's sort of like putting the fun from GCC into the breeding team. The

Basic Edit Randomizer

will let you provide one keyword to randomize the edits of your breeding. This is your

Premium Item

for the month. Hope you enjoy it! It was requested by suggestion. The Basic Edit Randomizer works just fine if you want to combine it with an Edit Potion or a Grand Edit Potion, but in case you want a two-for-one deal (hey, it saves you a breeding add-on slot), you can get the higher edit ones that provide 50% and 75%, respectively, along with the randomization based on keyword. You can find the

Edit Randomizer (50% Edits)

in the BP Shop. The

Grand Edit Randomizer (75% Edits)

is in the USD Shop.

Do you hear that? It sounds like scratching coming from inside the egg... and almost like one of those alerts. MAYDAY! Teos incoming!

The MAYDAY! Sale is coming up this month. It actually doesn't have anything to do with May day (today), the sale is scheduled for May 28th, exactly six months after the Black Friday Sale. The Teo Team has produced a lot of awesome Teos for this sale, so feel free to watch them being added into the

MAYDAY! Teo Claim Page

throughout the month. If you see one you happen to like, start preparing your

Bonus Credit

to claim it! The Teo Eggs will be the same as all other times -- starting at $100 Bonus Credit on the first day, then $75, then $50, then $25.

What better way to start building up your bonus credit for Teos than to pop open the

Mystery Box

for the start of May? And what special feature are we funding this time? Well...

Eggs! Egg-cellent!

We have a new genus coming out to add a little spice to Adventure. You'll be able to hunt around Adventure for these eggs (both site pet eggs and custom making eggs). We'd like to have a hefty batch of site pets available to hatch from these special eggs so there are plenty to collect, so we plan on raising funds to dump 50-75 Metal Design Tickets into the MDT feature to let the artist team blissfully submerge themselves in coloring this genus. With the speed and skill of the MDT team, we're bound to get a ton of awesome looking pets for these eggs in a quick turnaround. That means we get to implement them faster :) Not to mention, excess Mystery Box funds can go toward expanding the PBC budget to comfortably handle our new output. The new PBC team is amazingly productive and is making 3-4x more babies a week than they used to, which is amazing but a little scary for finances, especially when it wasn't planned to expand so quickly. We can manage it, though! The

Mystery Box

will be available until 11:59 PM on the 2nd. They're obtained by spending $5.00 in GP or the USD Shop. (If you use the USD Shop, PM me when you've made your total purchase with the final $ amount to get tickets! Yes, you can combine GP with USD too.) Okay, that's all we have for now! Look forward to the other half of the May updates!

Newest User Customs

Here are the newest official colors! We add new ones all the time!