Please note that our site works best in Firefox, Chrome, or Safari.

Aywas is a collectible pet site for older teens and adults. Adopt as many pets as you want, and explore the seven regions of Ay for wild pets to capture and add to your collection. We are a submission-based virtual pet website, so you can color pets, create items, and create Human Avatar clothes for everyone else to enjoy. We offer battling, breeding, mini-games, an active forum, and the ability to create your own custom aywas. Color the adoptable bases, and even edit them to look more like your characters. The possibilities are endless!
Register now! It's free!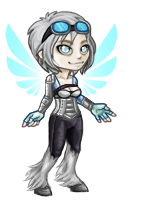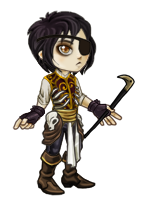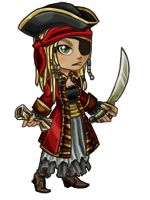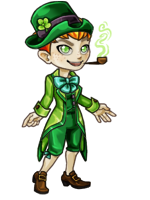 Dress up
your own human avatar with hundreds of different clothes. You can even design your own!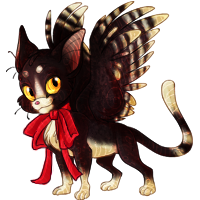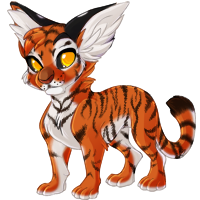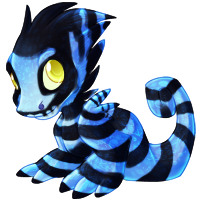 Collect over 1,000 different pets
that you can battle and capture in nine different lands!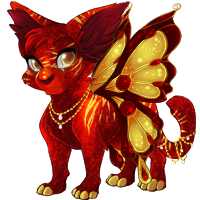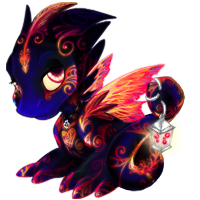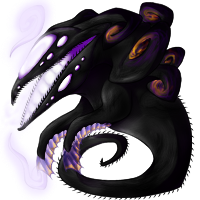 Design a custom pet
, colored and/or edited to look like your characters -- or anything you want!
Not sure if you want to join? Why not check out our newbie tutorial for an outline of our features?
The Holiday Temp Team is keeping good pace with the Eggnog Flow! If you'd like a slight bit of control over which hybrid you get in your breeding (and it hasn't been assigned yet), put down

five

minimum hybrids you like in your breeding notes.

Applications for the team are still open here!

Today is a busy day in the

Trash for Treasure

shop! And not to worry - these are presents you're allowed to open before the 25th ;)

First up we have this gorgeous Christmas dress from Gwennafran (#22320) to celebrate the holiday season! The dress will be in stock until

11:59pm December 26th

!

Next up, ☺Amazon☺ (#44991) would like to wish Eafai (#48418) a very early happy birthday with thisenew face for your human avatars and the new year! This item will be in stock until

11:59pm January 20th

- plenty of time to snap it up if your funds are a little tight this year.

Lastly we have a quick preview of these beautiful blue eyes to celebrate the Summer Solstace in the Southern Hemisphere, courtesy of Azremodehar (#58221). It will be with us from tomorrow (

21st December

) until

11:59pm December 22nd

.

You know the drill!

Weekly Raffle This week's raffle winner is: Austria*~ (#40411) Who had 22 crystals out of 17,341 total and won a Forever Upgrade Pendant! Congratulations! Next week's winner will receive... A set of stockings! Set a reminder to snag those crystals! Trivia The trivia has been updated! Last week's questions and answers revealed! Which of the following genera is a Trinket Species? Spitz How many colors do the custom-creating Trinket Boxes currently come in? 3 You can use it once per week to permanently lock a pet from being changed. Lock Box This breeding addon can be used to attach a second offspring (predict only) to a PLBC or PMBC breeding. Painted Twins Use this magical trunk to unlock a permanent fireworks site theme! Mysterious Light Box A Bottomless Trunk regenerates... every 24 hours What item icon is used on the Holiday Tree page? Holiday Gift Bag What distinguishes the Trinket genera from most other pets? Their base lineart includes accessories or "trinkets" Which of the following genera did NOT get a new alternate hybrid lineart for the Alternate Cube? Jiao Never try to take an object from a ___, as they are very defensive of their possessions. Palli How many questions will you get correct this week? Good luck! - Eri


Super Speshul Egg designs will be accepted all through December due to the current queue backlog. As always, any design submitted to either the Custom Queue or Crystal Check before a deadline, will be valid even after it has passed if it gets kicked for any reason. The only requirement is the design be generally the same, save for fixing whatever issue was preventing it from qualifying. (Worth noting that we still have folders of SCC Mongrels, Friendship Turtles, and Crystal/Jeweled designs that are waiting for resubmissions.) Thank you for your Crystal Check and Queue patience! Graymare is still working through her injury, and we all appreciate the well-wishes for her recovery. :3 This is a busy time of year for everyone, and we understand that while most of you are probably humans behind the screen, many of you like to mask as little gift ninjas in December, and have bags full of customs that you want to shower friends and strangers with--we're right there with you! Staff is currently working with Graymare behind the scenes to help with some of the queues; we won't be able to assist in all areas because of how multifaceted her job is, but we'll do our best, and will try not to break anything. (aka, I will not be allowed in the queues. :D) Assembling custom minions assistants takes a lot of time and resources, but is something we've always planned on establishing (and have already experimented with). Gray is a wonderful workhorse, and I just want to reiterate how much we appreciate your support for her and being understanding of her situation. <3 Thank you! - Eri

Newest User Customs

Here are the newest official colors! We add new ones all the time!