Please note that our site works best in Firefox, Chrome, or Safari.

Aywas is a collectible pet site for older teens and adults. Adopt as many pets as you want, and explore the seven regions of Ay for wild pets to capture and add to your collection. We are a submission-based virtual pet website, so you can color pets, create items, and create Human Avatar clothes for everyone else to enjoy. We offer battling, breeding, mini-games, an active forum, and the ability to create your own custom aywas. Color the adoptable bases, and even edit them to look more like your characters. The possibilities are endless!
Register now! It's free!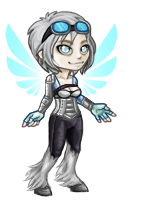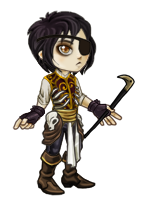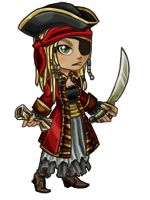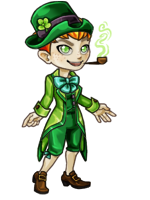 Dress up
your own human avatar with hundreds of different clothes. You can even design your own!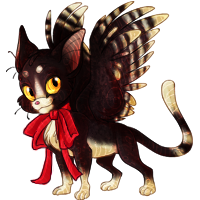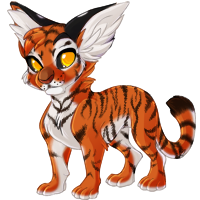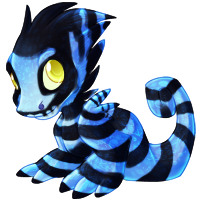 Collect over 1,000 different pets
that you can battle and capture in nine different lands!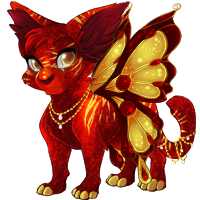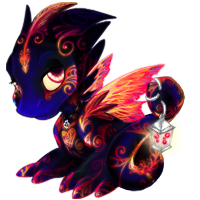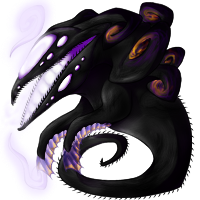 Design a custom pet
, colored and/or edited to look like your characters -- or anything you want!
Not sure if you want to join? Why not check out our newbie tutorial for an outline of our features?
We're in need of a few more entries for the HA Wardrobe Art Gallery theme, so you have until May 4th at 11:59 p.m. to get those in! Any medium is acceptable and official stock is permitted. Good luck! - Eri

As many will remember, late last year I wrote about a few issues that the customs area of the site was having due to Graymare's injury preventing her from working as often or as long as she previously had. I'm sad to say that as that injury hasn't shown signs of improvement, Gray has chosen to step down from her position as Custom Pet admin. Having worked closely with Gray on the custom pet aspect of the site, I was asked if I would step up to the plate and I have agreed to give it a shot alongside my other positions with Custom Items and Copyright. There will no doubt be some teething problems as I get settled, and I ask if you can be patient with me while I get my mind around which lines are legacy, and "what do you mean I do that too?" moments. I know it means likely a few frustrations as you throw URLs at my head, but I hope those will be few and far between. My priority right now is clearing out the custom queues, and then I will turn towards the mountainous task of the crystal check (which I will address in another news post in the near future). I know that people are waiting in all areas, and I hope to resolve that soon. While I can never fill Gray's hooves, I hope that I can do some justice to the position and keep everyone rolling in beautiful customs.

Welcome to the marvelous month of May! Go on an adventure with one of our beautiful new GP Shop pets!



And seize the day with one of our jubilant BP Shop pets!



If you colored one of these awesome pets, please contact Kyu (#1010) for your payment! Make sure to include your PayPal address if you are opting for the USD option. We will also be collecting pet PSDs directly from the thread, so you no longer have to send them in. However, please make sure you keep the links active for two weeks (at least until mid-May) so we have time to snag 'em for science!

In the mood for a refreshing treat? Try the Essence of May 2015! This orange juice-inspired bottle will transform your active pet into one of the monthly colorations above at random. A quick premium monthly item announcement: the Boring Egg has been transformed into an Enchanted Net. Both the Enchanted Net and the Long Island Iced Teo (formerly the Teo Ticket) will be activated soon as well.
Have a party, it's your birthday! The Flower Moon Lunaris you see above will be reigning over the skies through the entire month of May; a new Lunaris will take over on June 1st. Don't forget to check out the birthday link to claim your gift from Aywas on your big day! Need to change your birthday? Click here!
The new monthly contests have been announced! June Monthly Pets - BP Shop: Enter June Monthly Pets - GP Shop: Enter June Monthly Customs Theme: Water Good luck with your entries! The Nova custom creators remain in the respective GP/BP shops for May, then will cycle back into the Premium Outlet for June before returning to the GP/BP shops for two months.
Coding Corner A monthly update from behind the scenes. We're coming off of quite a busy programming month and hope that you enjoyed all of the updates! Now that some of our mad dashing behind the scenes has stabilized, you can look forward to more regular developments in other areas. :3 We have quite a few things planned for the month, but one thing that I specifically wanted to mention was that we're carrying the egg theme through May, so the Easter/Spring Painter & associated Seasonal Shop (selling a few fun inexpensive treats for BP) will be opening this week. There'll be a separate post for all of those goodies, so just keep an eye out! Be sure to also check out the Early May Updates if you haven't read up on them already. Cheers to May! - Eri

There are only two hours left to get Mystery Box Tickets. Please be sure to grab some if you want some - they'll no longer be available after 11:59 PM tonight! Soon as we get in the PSD for the new egg-cellent species, our MDT team will have plenty to work on to bring you this new feature :)

I was asked about this by someone who wanted to upgrade their PBC breedings that had Life Seeds and accepted the offer, so if anyone would like to take this offer as well, here you go:

--->

Trade in 1 Life Seed + $20 for 1 Greater Life Seed You get 4 Mystery Tickets and the $20 put toward the bonus credit for the duration of the Mystery Ticket sale. If interested, PM me.

Newest User Customs

Here are the newest official colors! We add new ones all the time!