Please note that our site works best in Firefox, Chrome, or Safari.

Aywas is a collectible pet site for older teens and adults. Adopt as many pets as you want, and explore the seven regions of Ay for wild pets to capture and add to your collection. We are a submission-based virtual pet website, so you can color pets, create items, and create Human Avatar clothes for everyone else to enjoy. We offer battling, breeding, mini-games, an active forum, and the ability to create your own custom aywas. Color the adoptable bases, and even edit them to look more like your characters. The possibilities are endless!
Register now! It's free!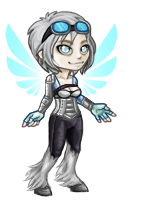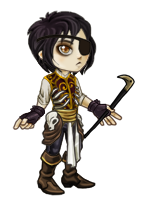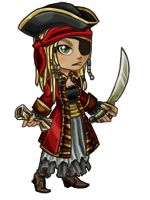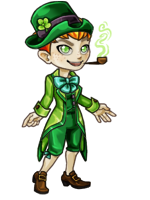 Dress up
your own human avatar with hundreds of different clothes. You can even design your own!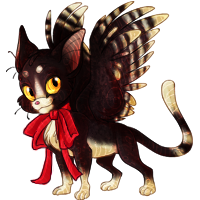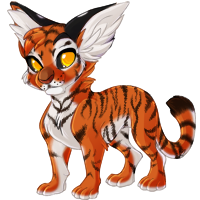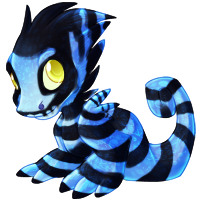 Collect over 1,000 different pets
that you can battle and capture in nine different lands!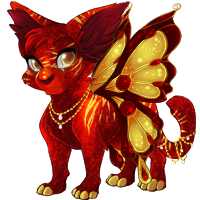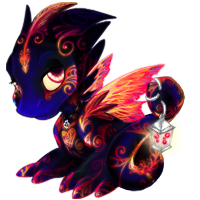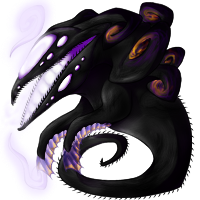 Design a custom pet
, colored and/or edited to look like your characters -- or anything you want!
Not sure if you want to join? Why not check out our newbie tutorial for an outline of our features?
'· .¸¸.·´'· .¸¸.·´ [[ The w i n n e r s' edition! ]] '· .¸¸.·´'· .¸¸.·´
Tyrian Callows (#6821) ................................. Verily (#2244) Congratulations to all of our winners!

It's time to give away two free customs designed during August under the theme of Rock Friends! To play, you simply choose your favorite from the poll below! This will enter you into a raffle for that particular design. You only get one vote, so choose wisely! If you created one of the pets below, please contact Lacia (#25044) with which prizes you are claiming. You have until 11:59 PM AST on September 24th to get your votes in! Good luck!

Well you can ask one if you take a wander over to

Trash for Treasure

and pick up this lovely companion for your Human Avatar! They will be available until

September 18th

at 11:59pm - so make sure you don't miss out, for fox sakes!

As the final bits of stardust leave the atmosphere, there's just enough magic left behind to grant a few wishes. Congratulations to the following users from the Wish Upon a Star 2020: Pets and Wish Upon a Star 2020: Items threads for having their wish granted: Vegan (#71975) ★ Aaran (#230) ★ Anbu ⚽ (#1599) ★ Hydrangela (#7098) ★ Coelacanis (#79859) ★ Azelas🐉 (#17912) ★ Audino (#40913) ★ Sunny (#41814) ★ Rat Bones (#79964) ★ Juke (#7625) ★ The Cavalry💀 (#42995) ★ Whirlybird (#57401) ★ Ace Frehley (#28932) ★ Sweets (#29677) ★ helix (#50548) ★ Flareon (#72308) ★ DelennDax7 (#67503) Tsuyu & Sia ToT (#774) ★ Detective Butt (#1403) ★ Raru (#26095) ★ Cosmos (#25837) ★ dee 🦌 (#4138) ★ Rae (#51049) ★ Dragonfyre 🐉 (#33499) ★ Aaran (#230) ★ AngelSami (#80309) ★ weary (#5121) ★ StarVirgo (#42051) ★ Saphire <3 Lassombra (#407) ★ 「 cerpin 」 (#162) ★ Inverted (#1075) ★ Cake (#2060) ★ Voodoocat (#37238) ★ Siren♡Kira (#18880) ★ Tae (#66637) ★ Moons 🌙 (#58686) ★ Tiger Love (#45507) ★ Vergil (#8740) ★ VarietyShow (#73199) ★ Sae (#36255) ★ Princess Saturn (#588) ★ helix (#50548) ★ Juke (#7625) Additionally, the Star Ticket Raffles have been drawn! Congratulations to Saphire <3 Lassombra (#407) for winning the Glittering Potion, Jools (#37392) for winning the Metallic Starlight Bottle, Minas (#56682) for winning the Jar of Sparkles, and Sweets (#29677) for winning the Bottle of Vampire Glitter!



Starting off, we have our GP Shop and BP Shop pets!
If you colored one of these pets, please contact Lacia (#25044) for your payment! Make sure to include your PayPal address if you are opting for the USD option. We will also be collecting pet PSDs directly from the thread, so please make sure you keep the links active for two weeks (at least until mid-September) so we have time to snag 'em!
The Essence of September 2020 will turn your active pet into one random September 2020 pet listed above!
A shimmering Lunaris friend has squeaked on by to wish those born in September a happy birthday! It loves collecting sapphires and other blue gems to arrange in a way that seems to mimic the way the ocean would shine. Don't forget to check out the birthday link to claim your gift from Aywas on your big day! Need to change your birthday? Click here! If you missed your Lunaris or have further questions regarding them, please contact Chelle (#7310).

This month's Premium Item is the Premium Grab Bag! You can reach in and pull out one random previous Premium Item! Better grab it before it grabs you!


The new monthly contests have been announced! October Monthly Shop Pets: Enter October Monthly Customs - Moths and Butterflies: Enter Good luck with your entries!
This month's Jeweled Custom Crystal pets are by Kuro (2Byte) (#7746)! If you want to be a Jeweled Custom Artist, please visit the hiring thread!


"Pure, eloquent, honorable and attentive, Virgo promotes the just rewards of hard work. Remember to put forth meaningful effort in your endeavors, and watch your harvest grow!" - Kirawra (#11849)

The Lunar Meteor has officially made its way back into orbit until next year! The winners of the Star Ticket raffles and Wish Upon a Star threads will be announced tomorrow, so keep your fingers crossed until then!
The Ruins Rholem was getting a little tired of being cooped up in the BP Shop for so long! Starting today, the Reet will be the currently available Raw pet, meaning that you can also purchase the Ladybug Reet once again! The Reet will stick around until November, so be sure to use your Raw Crystals before then if you fancy the little bug!
We've noticed that every once in a while, the same questions regarding auctions get asked - and so we now have an Auction Overview Knowledge Base article! From our site feature auctions to expectations for forum auctions, this article should have you covered.

As a reminder, the Halloween submission threads are open until September 27th! We have threads for Pet Submissions, Cauldron Pet Submissions, meaning only one on site, like a custom pet, Item Submissions, and HA Submissions!
Coming in equally as fast is the Black Friday Exotic Sale! In case anyone has forgotten, the sale will run from November 19th to November 24th, with November 12th being the deadline for anyone submitting sets! If you would like to submit a set and need a refresher on the expectations and how things work, please review the Knowledge Base article!
Have you been pining for some new Adventure pets? Well, unfortunately this is not an announcement for them yet! As some of you may have noticed, sometimes pets that were submitted in the Pet Coloration Submissions forum have had to been used in the monthly shops. Due to this, the release of Adventure pets has had to be reconsidered. They will now be released "seasonally," meaning every three months. This will begin starting in November! Additionally, artists will no longer have to wait for the release of new Adventure pets to see if they won the raffle. The winner of the previous month's raffle will now be announced in the Welcome to posts. Now, onto the winners of the previous raffles! Congratulations to the following winners: June's Winner, Tsukasa (#78993), for winning a Bronze Custom Orb, and since there were no submissions in July, August's Winners are helix (#50548), who won a Bronze Custom Orb, and Rat Bones (#79964), who won a Gold Custom Orb!

Newest User Customs

Here are the newest official colors! We add new ones all the time!