Please note that our site works best in Firefox, Chrome, or Safari.

Aywas is a collectible pet site for older teens and adults. Adopt as many pets as you want, and explore the seven regions of Ay for wild pets to capture and add to your collection. We are a submission-based virtual pet website, so you can color pets, create items, and create Human Avatar clothes for everyone else to enjoy. We offer battling, breeding, mini-games, an active forum, and the ability to create your own custom aywas. Color the adoptable bases, and even edit them to look more like your characters. The possibilities are endless!
Register now! It's free!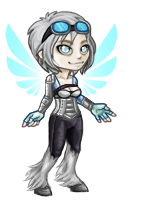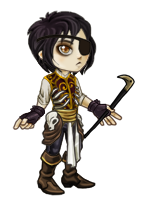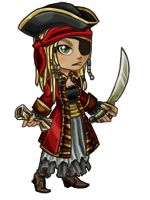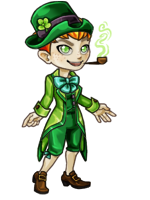 Dress up
your own human avatar with hundreds of different clothes. You can even design your own!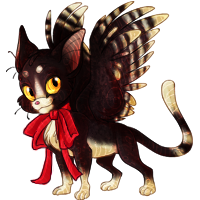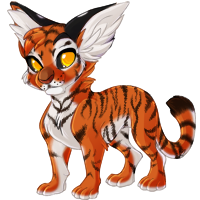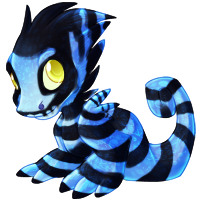 Collect over 1,000 different pets
that you can battle and capture in nine different lands!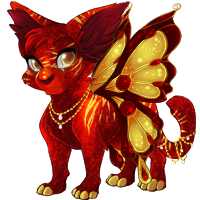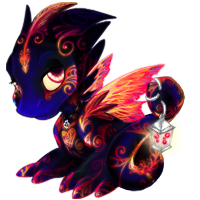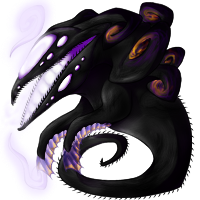 Design a custom pet
, colored and/or edited to look like your characters -- or anything you want!
Not sure if you want to join? Why not check out our newbie tutorial for an outline of our features?
Oh no! It seems like this little guy was having a good ol' time playing around in everyone's candy bags. The Candy Corn Yisyii has finally made its way to the Spooky Forest, though it should be easy to find since it seems to be in a sugar coma.
The Seasonal Shop is now open! You can use both Candy and Bootato to purchase various pets and items. As a reminder, all of the Ghoulish Gala activities will end in a little over a week, after 11:59 PM AST on October 31st! This includes Frankenstein's Lab, so please make sure to take into account that it takes time to 'reanimate' pets there if you haven't finished creating the pets that you would like to.
The next genus to receive a new line set for the Halloween Concoction #13 is the Odlak! Spooky was favored over cutesy for this one, and we look forward to sharing it with you all!
Have you all been safe while checking out the Spoopy Mansion? It might be a good idea to stick together, since it seems like something may be happening there soon...

"Hello everyone! I wanted to give you a bit of a heads up that I'll be changing the stock in my shop come October 29th! So if you want to own any of these pretty pets I currently am selling in the Exotic Pet Palace, you should buy them before October 29th. On October 29th, they will be permanently retired and new pets will take their place."

It's also time to give away four free customs designed during September under the theme of Moths and Butterflies! To play, you simply choose your favorite from the poll below! This will enter you into a raffle for that particular design. You only get one vote, so choose wisely! If you created one of the pets below, please contact Lacia (#25044) with which prizes you are claiming. You have until 11:59 PM AST on October 29th to get your votes in! Good luck!


"Hey! Hey you! Yes, you!" Querel exclaimed as you walked past. Despite having the usual grin on his face, there seemed to be a sense of urgency in his voice. "You're always going around and exploring and whatnot, right? Well, I need you to let me know if you see these two," he continued on before handing you two pieces of paper. "I know, I know, you're probably thinking, 'Oh, but what did Greta and Aketch do?' Well, they ran off with something of mine, and it'll be bad for all of you if I don't get it back, understand?" Before you could ask any questions, Querel promptly continued speaking. "Now, I expected this from Greta, but Aketch... He's been acting strange ever since his 'makeover' or whatever you would call that." After giving an exaggerated shrug accompanied by a sigh, Querel began to walk away. "Oh, but before I forget! I heard that they may have been spotted around a mansion, but if you happen to go exploring any, be careful. You wouldn't want anything to, uh, bite you." Somehow this quest Querel has given you seems a little suspicious, but maybe you'd be able to find out what was stolen and return it for a nice reward. Wait, he didn't even say anything about a reward - he better not expect you to help for free!

The final batch of Ghoulish Gala pets have made their way into the Spooky Forest! Please make sure to capture any pets or gather any items you may want before the end of the month.
The Cauldron seems to be gathering some magical energy... Starting tomorrow, you will be able to have an opportunity to claim your very own custom pet from it! You will only be able to claim one pet, and it is first come, first serve. You will need herbs from The Greenhouse, but you won't know which ones the recipe calls for until the countdown on your side bar reaches zero! Every herb will be used at least once overall, so be sure to have a variety handy!
Though it may still be a little on the warmer side of things outside, winter will be here before you know it! The Aymas submission threads are now open! These threads will be open until 11:59 PM on November 27th, so be sure to plan accordingly if you wish to participate! Pet Submissions Item Submissions HA Submissions

October is a month of ghosts and ghouls and a lot of black - but there's another important colour this month: pink! October is Breast Cancer Awareness month, and so until

11:59pm on October 31st

this snazzy pink denim jacket will in stocking in

Trash for Treasure

. Whether you're repping the cause or just a fan of the colour, don't miss out on this cute item for your wardrobe.

Newest User Customs

Here are the newest official colors! We add new ones all the time!