Please note that our site works best in Firefox, Chrome, or Safari.

Aywas is a collectible pet site for older teens and adults. Adopt as many pets as you want, and explore the seven regions of Ay for wild pets to capture and add to your collection. We are a submission-based virtual pet website, so you can color pets, create items, and create Human Avatar clothes for everyone else to enjoy. We offer battling, breeding, mini-games, an active forum, and the ability to create your own custom aywas. Color the adoptable bases, and even edit them to look more like your characters. The possibilities are endless!
Register now! It's free!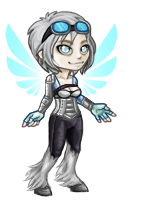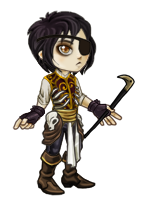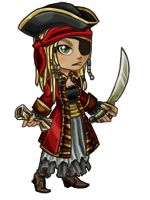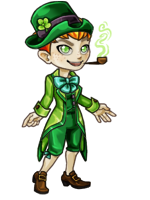 Dress up
your own human avatar with hundreds of different clothes. You can even design your own!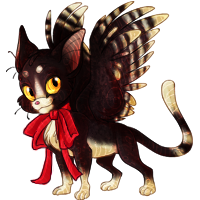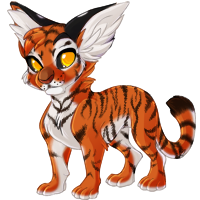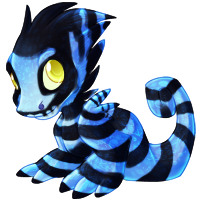 Collect over 1,000 different pets
that you can battle and capture in nine different lands!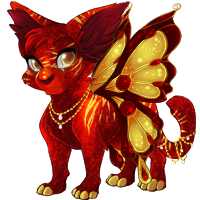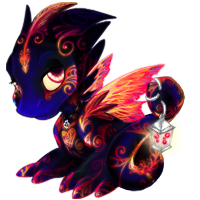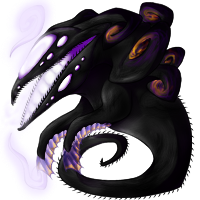 Design a custom pet
, colored and/or edited to look like your characters -- or anything you want!
Not sure if you want to join? Why not check out our newbie tutorial for an outline of our features?
The sky had shifted colors, the amount of shooting stars has increased... no, it's not the apocalypse - the Lunar Meteor has arrived! Not only has it made its yearly appearance, but there are also some new pets for you to collect!

Be careful though - some creatures are more friendly than others!

The Lunar Meteor will be shooting back off into space after 11:59 PM AST on August 31st, so be sure to collect everything that you would like to before then!

Additionally, the Museum Collection is up and ready for you to turn items in to! For those of you who weren't here last year, you can find the needed items while adventuring in the Lunar Meteor. When you have one of items, you can go to your inventory, click on the item, and hit "Move to Collections" from the menu. The prize for completing the collection is once again 1 SP and the Star Ticket, which can be used in the following raffles:

The

Glittering Potion

can change your pet into your choice of any site pet, and it has three charges!

The

Metallic Starlight Bottle

allows you to create a metal Lunaris custom!

The

Jar of Sparkles

has four charges and will turn your pet into a Lunaris from Lunaris Day 2012!

The

Bottle of Vampire Glitter

allows you to create an up to 50% edited, sparkledog-esque custom of an Uncommon or Token species!

These raffles will end alongside the Lunar Meteor event, so be sure to spend your Star Ticket before 11:59 PM AST on August 31st!

If you need a break from Adventure, the Wish Upon a Star threads are here to potentially grant your pet and/or item desires! Be sure to read the rules entirely before posting, and good luck! You can find both of the threads in the Events forum. You will have until 11:59 PM AST on August 31st to make your wishes!

Last, but certainly not least, the Seasonal Shop is open at this time as well! There are a few pets available for purchase, along with some new items and a good number of ones from previous Lunar Meteor stock. Be sure to grab any food, clothing, and fauna that you may have missed out on before! The Seasonal Shop will be open until 11:59 PM AST on September 5th, so be sure to make any and all purchases before then.

It's almost that time of year again - the Black Friday Sale! This year, the sale will run November 17th to November 22nd. While we'll have more information for you in regards to the actual sale when it's not so far away, here's some crucial information for those who would like to participate by creating sets:

You may create a set from any of the

Exotic Genera

(Teo, Faux, Snoodle, or Oët).

A set is 5 custom pets with identical edits, all colored uniquely. If your set is accepted, you are also permitted 1 semi-unique that you can turn in at that time or at a later date.

All applications must be PM'd to

Mayday Marie (#11)

with the following subject line: Black Friday 2022 -

[email protected]

- please replace the e-mail with your PayPal address.

You must PM Mayday Marie (#11) with a sketch for for approval!

Your sketches must be either 200px or 400px, and they should not be a screenshot of your canvas.

If you send Marie a finished product without doing this first, we do not have to accept it. If you make more sets than the ones we approve you to do, we do not have to accept them.

You must also send Mayday Marie (#11) examples of your shading and coloring, and if you have done any previous sets. If you send more than 5 examples, you may be asked to choose which ones you feel best represent your current work.

Users may only submit 3 sketches at a time. If more are submitted you will be asked to choose 3 of them to be assessed. Additional sketches will not be assessed until accepted sketches are submitted as complete sets. There will be no exceptions.

All sets should be between 50% - 75%. If your set is spectacular, we will accept less edits.

We are allowing very few silvers! We will not be accepting a dozen Teos that only have the tails left.

All PSDs must be breedable!

This means separated edits, shading, highlights, coloring, etc. We will not accept pets that are unbreedable, and we will be checking PSDs.

All sets must be completed and turned in to Mayday Marie (#11) by November 10th!

The payment options are as follows:

$50 paid after Black Friday is over; you

must

sell at least one coloration of your set on Day 1 or Day 2 to be able to claim this option!

100 GP + 5 SP paid once the set is finished.

No base pay, however you are granted a 75% unique of any of the exotic genera creatable this Black Friday. (You are welcome to sell this slot as well, however you must do part of the artwork for it.)

1 Black Friday Egg for the $50 Day. If you do two sets, then you can trade both payments in for 1 Black Friday Egg for the first day!

The sell out bonus will work the same as it has been: should your set sell out on day 1 (November 18th) you get a bonus of $75, day 2 (November 19th) is $50 and day 3 (November 20th) is $25.

You can review this information and more at any time in the Exotic Sale Guide Knowledge Base article.

'· .¸¸.·´'· .¸¸.·´ [[ The w i n n e r s' edition! ]] '· .¸¸.·´'· .¸¸.·´
MugWamp (#8018) ................................. Keiden (#30712) ................................. LadyStoneHeart (#54532) Congratulations to all of our winners!

Hey all! We hope you're enjoying PPP so far. We just wanted to give you a quick update on the Treasure Hunt event! So far, staff have managed to recover an additional 70+ Collab Crayon PSDs! We're still in the process of verifying all of the entries, but we wanted to give you the good news as soon as we could... because all 70+ of these new bases are part of the SCC Pool for this year's PPP! You can find all the new bases in the Collab Crayon KB article. They've also been sorted alphabetically by species, for your convenience ;) The new bases are labelled so it's easy to tell what's been added.

Also! The raffle link for artists is live! Check it out here The raffle is just another way to thank artists and give them an extra chance to get some prizes for making you fantastic babies! The raffle is open for artists who are taking commissions from others for the pool party, as well as artists who make their own babies! Just follow the instructions in the thread! Have fun, and remember: no running on the pool deck!



Starting off, we have our GP Shop and BP Shop pets, which will be obtainable through the Essence of Julgust 2022! This will be the final month that this potion is available! If you designed one of these pets and haven't done so already, please contact Lacia (#25044) for your payment!
Greeting those born in August is the Leo Lunaris! Don't forget to check out the birthday link to claim your gift from Aywas on your big day! Need to change your birthday? Click here! If you missed your Lunaris or have further questions regarding them, please contact Hiiro (#755).

This month's Premium Item is the Star Bottle! This magic potion will turn your active pet into a Lunari Lunaris!


The new monthly contests have been announced! September - October Monthly Shop Pets: Enter September Monthly Customs - Pie: Enter Good luck with your entries!
For the month of August, you may use your Jeweled items to create any previous August base! You can view the available bases in the Knowledge Base articles for the Jeweled Crystal, the Jeweled Hybrid Crystal, and the Jeweled Rare Crystal. If you want to be a Jeweled Custom Artist, please visit the hiring thread!





The Walooph is currently the active Raw genus, which means that you can purchase the Mystic Walooph in the BP Shop! It will remain the active genus until September, so be sure to make a note of this in case you wish to make any!

Congratulations to Draikinator (#47979) for winning a Blue Custom Crystal through the July Pet Coloration forum raffle! If you would like to enter the monthly raffles, you can submit your designs here! Each accepted design is counted as one entry. Remember, you can earn SP and a Restyle Brush!

Newest User Customs

Here are the newest official colors! We add new ones all the time!