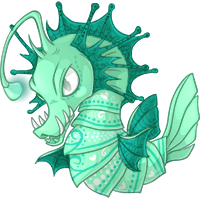 Ocellaris
The Male Custom Sariforme
Description
Ocellaris the Blind Clownfish. Breeding done with permission of Ladyaseret (#716) and this offspring should be offered to her before selling on the open market according to the rules defined here.
View Ocellaris the Male Custom Sariforme (#11525639)'s Page
Information
Age
Type
Normal
Breedable
Yes
Locked
No
Owner
♎ Astra ♎ (#16365)
Cooking Lv.
1
PSD Attached
Yes

Needs
Health
0/0
Energy
0/0
Hunger
0/0

Skills
Ocellaris stats have not been reset

Previous Pet Owners
[Click to Show/Hide Previous Owners]

Hidden Item Skills
Trophies
No trophies!
Comments
No Comments
Post a Comment