News
Search Options ►
Xaoc Contest
Pets
A xaoc is a strange breed of pet. They are very rare, and only show up once in a while - and when they do, they're essentially empty slates, looking for someone to bond with. When they do, they get their personality and "wake up."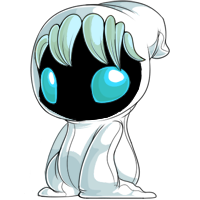 This xaoc wants to bond! Basically, what you have to do is come up with a character for it. It won't have a gender until you define its gender, so either male or female is acceptable. Write about its personality, history, etc - anything, it's up to you how fart you want to take this.



Try your chances at bonding with this xaoc!
Posted by Jack (#1) on Sat Oct 10, 2009 3:21am

---