News
New Cash Shop Items
Items
Hey, I'd like to introduce you to some new cash shop items...




Raw Crystals
These raw crystals will allow you to make customs of the SPECIAL EDITION breed for a cheaper price than normal. The SE breed changes every 2 months, and when it is time to change, the current SE pet will be voted into either Ay or Ara where it will start releasing accepted limited colorations and will become part of the either crystal or orb custom creators.
(You may also notice there are some here)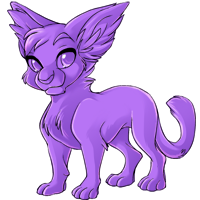 Oske
The Oske is the first SE pet. It will be the SE pet until November 12, 2010, on which a new SE pet will be released, and the Oske will either be added to Ay or Ara.

You can get the PSD here, same with any other pet.





Cracked Orbs
Pretty self explanatory - like Shattered crystals, these allow you to create UNBREEDABLE ara pets.




Shattered Silver Crystal
Allows you to create an UNBREEDABLE silver pet. Users wanting to use this item to get free pet art can send their item and request to me and I will put it in for the silver pet artist to make, like the regular one :)





Pretend these aren't here right now, as their features aren't uploaded, but from their descriptions you can probably anticipate what they are for.

Enjoy!
Posted by Flash! (#1) on Sun Sep 12, 2010 11:14pm

---