News
Search Options ►
Happy February 16th!
Site Update




I am happy to announce that we have managed to convince these two to come inside!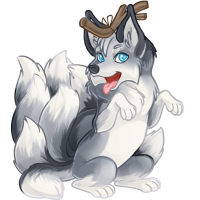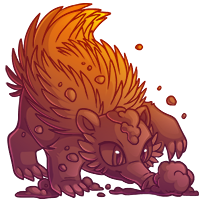 The Orimi is able to be made with the Winter Warmer #25 and the Heggal is for the Winter Custom Crystal!



I hope that you all are enjoying the Love and Festivities, to help keep them going on February 22nd you will be able to get a very special item from the Advent Calendar! So make sure you mark the date!


Now for a few announcements from our beloved Breeding Elves:







We are seeking GP artists for the Blind Date/Eggnog team!

If you are intersted in applying, please PM Kaiyo with your application!

To find the application and more information about these coins, please check out the forum thread for them!

The payment for this coin is as follows:

Lists of 2, 4, or 6 babies in 7 days

30 GP per baby or

45 Artist Credit per baby

If you want more information on "Artist Credit", please check the Knowledge Base article here!




Hey fellow people of Aywas! This is Creek, your fellow helper from the BC/HBC/EBC team. Do you want to make some extra GP or some fancy Artist Credit?
I'm currently looking for artists who can do bases for babies. I am also looking for artists who can colour said babies! (Currently in need of more basers than colourists!) So if you feel you're stronger in one or the other, we can totally work with you!
GP Payments will be 15GP or 22.5 Artist Credit per baby! If you're interested in joining the team, please send Kita(#3988) or Creek(#10084)a PM with examples for the position you'd like to snatch up! You may still need to follow application breedings, but we will figure it out per person :)
You can choose how many lists/babies you want to do per list.
If you are coloring or basing, lists are due in 7 days.
As normal, we are always looking for artists who are able to do both basing and colouring together! These lists are due in 14 days and come with a 30GP or 45 Credit payout!

*Please note: With HBC, please be aware you will need to be able to work with pairs that do not have PSDs and will need to include examples of that if you are going to base for HBC.*

Please review our applications for my teams! HBC ApplicationBC/EBC Application

We are also looking for artists for our MBC Team! They're a bit backlogged and could use all the help they can get!
MBC artists choose the amount of offspring on each list.
There is a deadline of 10 days per MBC list.
MBC artists are paid 8 GP per offspring, or 12 Credit per offspring.
You will need to contact Chelle (#7310) for inquiries on joining the MBC team!











And finally we are also looking for some PLBC artists! If you are interested please send Kaiyo #489 a pm with your examples!
This position is also for GP, 9gp or 14 Artist credit per PMBC baby, 11 gp or 17 Artist Credit per PLBC baby!
Posted by 🎁❄Kaiyo❄⛄ (#489) on Sat Feb 16, 2019 3:55pm

---