News
Search Options ►
Four in One!
Comics
This is actually four news posts in one, so please make sure to read them all!
I forgot two contests! The news post has been edited!
Easter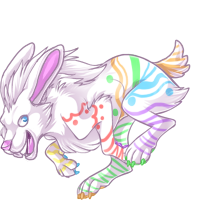 The Easter Garu has bounced through and with him comes the Easter Festivities!! For those of you who haven't been around in the past, Easter is not like Aymas or Halloween, but focuses more on contests and activities for the site! As such here is your Table of Contents!

Easter Egg Field: Deposit an Egg get an egg! You can pick up a new egg every 10 minutes. Please remember that all deposited eggs must follow the ToS!

Easter Storytime: This is for the writers out there, tell us how the Easter Garu paints his eggs and where he gets the dye from!

Dye an Aywas Egg: Wanna get your hands dirty? Go dye a *real* egg in your best Aywas Theme!

Chalk up the Real World!: Wanna get your hands even dirtier? Go play with chalk!
Virtual Egg Coloring Contest: You get to draw your egg on the computer with this one!


Color an Egg: Paper Edition: Print off the egg and color it with whatever coloring utensils you have laying around!







It was also brought to my attention that I forgot to open the Easter Item Submissions Thread from last year! As such it is now Open! Come and submit whatever items you desire and we'll give them a function! Bring on the fauna, alcohol, random items!







You also can find Dyes in all areas of Adventure now! Not all colors are available everywhere though~ You will also be able to make Dyes via Alchemy, however right now my Alchemy Control Panel is refusing to let me put them anywhere other than Gourmet Cooking. Once I can get Yasu to poke at this I'll let you all know! Dyes are now able to be made via Alchemy!
You will be able to use the dyes to make special pets with the Easter Dyer!

USD SCC


Many of you have noticed that the USD makers have left the shop! This is indeed because we are setting up for the new ones! We chose only 5 this time, but would like to remind everyone that if you want to submit a design the thread is Right over here!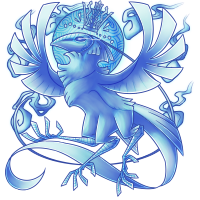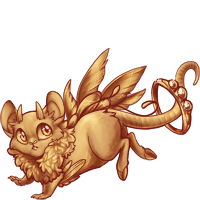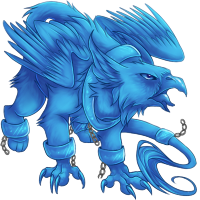 --------------------

-------------------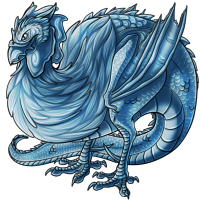 ----------------------



These guys will remain in the USD shop until July 6th!

Monthly Update




The Essence of April 2017 has been added to the GP Shop, sorry for the delay! The essences this year follow the same pattern as our Lunaris!

Mayday!







We are also putting out the call for May Day Artists! May Day will run from May 26th - 29th this year, with the 30th being the normal credit day.


- We are allowing Teos, Snoodles, and Faux! We also will be revealing a brand new species that you will get to vote on!
-We are allowing very few silvers! I will not be accepting a dozen Teos that only have the tails left.
-The sets should be between 50%-75%. If your set is spectacular I will accept less edits.
-You must PM me with a sketch for me to approve! If you send me a finished product without doing this first I do not have to accept it. If you make more sets than the ones I approve you to do, I do not have to accept them.
-You must also send me examples of your shading and coloring, and if you have done any previous sets.
-All sets must be finished and the PSDs uploaded by May 25th.
-A set is 5 custom pets with identical edits, all colored uniquely. Then you are also permitted 1 unique that you can turn in at that time or at a later date.
-All applications must be PM'd to Kaiyo with the Subject line: Mayday 2017 - [email protected] Of course replace the e-mail with your paypal.


We are offering more payment options this year so please read very closely! You can choose one of the following per set! So if you do multiple sets you can mix and match!


- $50 Paid after May Day
- 100gp + 5 SP Paid once the set is finished
- No base pay however you are granted a 75% completely unique of any of the species creatable this May Day. (You are welcome to sell this slot as well)

All payment options still get the 30% extra edited unique, as well as are eligible for sell out bonus.


The sell out bonus will work the same as it did on last Black Friday. Should your set sell out on Day 1 you get $75, Day 2 is $50 and Day 3 is $25.


This is also your Official Reminder to collect any and all PSDs from The Last Teo Sale, because once we start uploading PSDs, these will go away! So collect them again just to be safe!


Below you will find a poll to choose the next species, you can only vote once so make your vote count! If you have any specific ideas please feel free to post them in the comments!


(Make sure to read the news post below this one too please!)

Mammal
Avian
Aquatic
Reptilian
Insectoid
Fantastical
Posted by 🎁❄Kaiyo❄⛄ (#489) on Wed Apr 5, 2017 8:49pm

---