News
Search Options ►
Hiring Character Moderator
Pets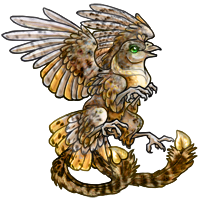 I don't know why I'm putting this up. It's pretty and bred for me by Asta =0 And I need an image for shininess.


We recently hired a story feature moderator and an article writer, so next is...


Hiring Character Moderator!

In an upcoming feature, users will submit a 250-word short description of their character's personality, background, etc and attempt to make him/her endearing to a reader. The job of the character moderator is to read through all these submissions and select a winner. The contest will run thrice a month for a minor prize, then at the end of the month the three winning characters will run against each other site-wide for a major prize!


Want to apply? Fill out this application and e-mail it to [email protected]

Your Name:

Your Age:

What makes for a good character?


Hope you like the upcoming feature! And in anticipation of it (I expect it'll start running in March) start writing your character descriptions! Minimum 100 words, max 250!
Posted by Jack (#1) on Tue Feb 16, 2010 10:39am

---