News
Search Options ►
Vyne Redraw
Pets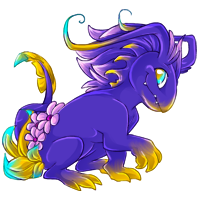 Hey, what's up?




I'm excited to announce that our original pet artist redrew our Vyne!! Now it matches the other pets ... wooooo! :)


Obviously, this is going to require some recolors. We have set up a thread where you can submit recolors of the vynes on the new lineart. If your recolor is high quality and accepted by BJ, you'll not only receive a copy of the vyne but 2 GP to go along with it.


Also, the vyne at the top is the Gold Tipped Lotus Vyne. Ten of these will be released on the site - post your favorite thing about the new vyne to try for one of these Gold Tipped Lotuses!
Posted by Jack (#1) on Wed Dec 16, 2009 10:59pm

---