News
Raw Pet, Robots and Clovers!
Site Update
Let's meet our newest pet, which will be residing in Raw Crystals for the next two months. :3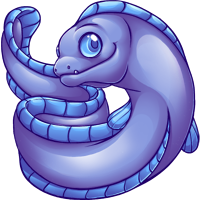 "Hi, I'm a Toray!"
Click the image for the PSD. :)

We will be having another coloring contest for the official coloration of the Toray that will appear in the BP shop, so keep an eye out for that!




Say goodbye to Robot Day!
It's been fun, but our robot day festivities have come to a close. :C

We disabled the create script for the Robo-matic, so if you have any pets left to pick up, make sure you do by March 18th at 11:59 PM. The page will go down after that time passes.

Remember, you have until tonight at 11:59 PM to grab the robo-explore pets, after which time they will be removed from the Enchanted Forest and tossed back into the Oil Potion!





On an unrelated note, I think something might be going on this weekend with these shiny green clovers...

- Eri
Posted by Dew ♥ Eri (#17) on Sat Mar 17, 2012 2:24am

---