News
Conservation Week
Site Update
Conservation Week!
Brought to you by Pirate (#306) and a Slashbot!

As our population increases, we need more and more of the environment to support us and help us live our lives. But often this causes problems within the environment, deminishing its ability to sustain life and eventually sustain us as we exploit the resources to our advantage. Currently the earth is heading into a mass extinction event, on par with other natural events such as the ice age or the mass extiction that lead to the demise of the dinosaurs. Except this time the root cause is the action of humanity on the environment.

Conservation is one way we are trying to overcome the damages we have already made to our environment, to reverse the decline in populations of animals due to issues such as poaching, pollution, habitat loss due to urbanisation or deforestation, isolation of populations by monoculture for our crops and climate change (be it human or not, it is still causing damages).

This event is designed to raise money to help those charities out there that are trying to save many animals, plants and ecosystems from becoming extinct, they do this in a variety of ways, but each one does help, though they cannot do it alone. Each animal available is based off an endangered species, from the classification vulnerable to critically endangered. They all feature "spirit whisps" which show the spirit of the animal leaving the body and escaping them before their solid forms depart from this world forever. With your help they could return. -- Pirate


So, Aywas is running a conservation charity drive and offering some pretty nice incentives provided by Pirate herself! Let's take a look at them!

$5 Donation - Chinchilla Rat Bumble
Threat: Habitat loss.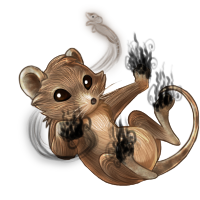 $10 Donation - Gecko Lacer
Threat: Habitat loss and the pet industry.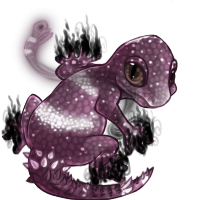 $15 Donation - Bronze Adoptee Award Tier



Black Rhino SCC base.
Threat: Poaching for the horn.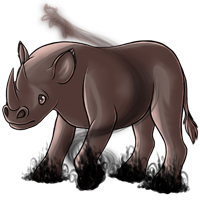 $25 Donation - Hawksbill Sea Turtle Phanto
Threat: Shell harvesting, entrapment in fishing lines and pollution.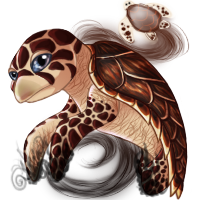 $35 Donation - Imperial Parrot Reve
Threat: Loss of habitat and the pet trade.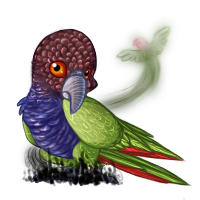 $50 Donation - Silver Adoptee Award Tier



Devil Ray SCC base.
Threat: Overfishing.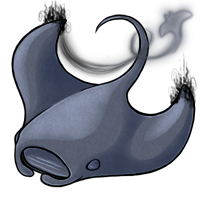 $75 Donation - Rainforest Cereus
Threat: Deforestation and monoculture.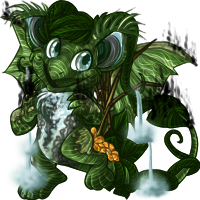 $100 Donation - Queen Alexandra's Campe
Threat: Deforestation and monoculture.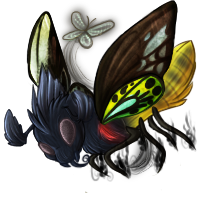 $150 Donation - Gold Adoptee Award Tier



Snow Leopard SCC base.
Threat: Poaching and isolation by habitat loss.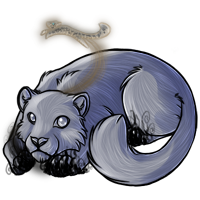 All prizes above are STACKABLE. That means if you donate $10, you get the Chinchilla Rat Bumble and the Gecko Lacer. If you donate $50, you get the Bumble, Lacer, rhino SCC base, Phanto, Reve and devil ray SCC base. If you donate $150, you get the full set!

The site pets are listed as a "special" rarity, meaning this event is the only way you can obtain them (can't get them through potions, zaps, etc.)!

The adoptee award items are custom creators and let you create a silver custom using the base provided for your tier level (click on the pet image for the PSD!). We will allow up to 30% edits to keep them breedable with each other!

All donations must be made to a charity geared toward conservation.
Here's a list of some suggestions if you're stumped on what charity to choose:

Born Free
Woodland Trust
MOTE Marine Laboratory
World Wildlife Fund
Zoological Society of London
International Union for Conservation of Nature
Care for the Wild
The International Fund for Animal Welfare
Greenpeace
Friends of the Earth

(Note: Something like the RSPCA, while a great cause, is not appropriate for this particular charity drive because we are focusing on conservation.)

This event will be running through Thursday December 8th at 11:59 PM AST, so you have about a week to participate! :3

Donations are listed in USD amounts, but you may donate in another currency as long as it is at least the USD equivalent amount. If you made a donation any time from October 2011 up until the present or consistently volunteer for a conservation charity, e-mail me with some kind of proof and we'll get you your pets! Volunteers get the full set. Anyone who has already sponsored an animal for 2+ years will also receive a full set of pets, so let me know if you qualify for that as well!

E-mail me at aywas.eri@gmail.com with your proof of donation. A screenshot of your webpage receipt or forwarding me the receipt the charity e-mails you would suffice. If you have a question regarding proof, e-mail that to me as well.

Aywas is very proud to be able to host an event like this, and we're very glad Pirate brought it to us with her passion for animals. We're a site full of animal lovers, so lets show them our support. We hope you enjoy the event and learn a little something, too!

- Eri
Posted by Dew ♥ Eri (#17) on Wed Nov 30, 2011 4:35pm

---