Recent News
Search Options ►
Bot: Bear Necessities
Site Update





Hello! I told you you'd be seeing me again this week! Our Slashbotee is a little shy, so I have brought some furry friends to help us announce the release of another new species instead!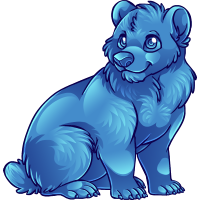 We would like to welcome the Pani! This cuddly species has joined the ranks of Ay and can be made with any of the normal Custom Crystals. Right now, however, the Pani is a little bit shy and hiding in the Hybrids, please don't let this fool you, we will be moving them to where they belong shortly. Pani's are now correct in the Genus Guide under Common Ay.


To welcome the Pani we are hosting a pet designing contest for an upcoming event! The entries do not have to be Pani. We are accepting almost all species, please read the rules in the thread and give us some variety! :D

We are looking for Bears! Specifically Pandas and Red Pandas, perhaps some bamboo and lanterns. This contest will last until May 28th at 11:59pm, so grab your pens and color some bears!


I can't go into too many details about the event, as our Slashbotee has requested it remains a surprise, but this will be the first adventure based event that the Slashbot (#3) has hosted, so we hope you're as excited about it as us!








We also have a few Slashbot related updates we would like to announce!
First, Slashbot has unfortunately had to say Good-bye to one of our triplets :( Firehazard had to step down due to RL circumstances a few weeks ago, so now it is just Kaiyo and Kagemi handling matters. We are looking into abducting another Mod to fill the hole in our metallic heart, but for now we hope that we can serve you well.



Do you remember the Fauna Event Hosted by Azi? Well we are happy to say that everyone has officially been paid. If you were not paid for your submission please contact Slashbot (#3) with a link to what you created and where you submitted it or your PM with Eri (#17) regarding your submissions.
We know there was several Fauna and even some HA that have not been released yet, we are currently working on finishing this up and getting them released.




Remember this sparkly pile of Dragon Dung from Needchocolatenow's Dragon Event? Well those of you who excelled at handling the poops and made it onto the Top 20 Questers were finally awarded with their Trophies!







We know that on the Trophy page they do not have any subtext, we are working on fixing that, however the Trophy system is still a foreign concept to Slashbot and it seems to be evading us on how to do that. We also sent out the payments for the winners of the Dragon quests, if you did not receive payment please contact Slashbot (#3), if you have moved accounts then the payment was sent to the account on the high score board.


We have also updated the Knowledge Base Article to clarify some rules regarding species creation. As always, should you have a question or concern, please contact Slashbot (#3) and we will try to respond to you in a timely manner. We encourage users to contact us prior to submitting their Stuffing, Slots or Handheld world, to ensure that they are able to do what they are hoping.

This concludes our post, see you again shortly!
Posted by Slashbot (#3) on Sat May 14, 2016 7:34pm

---
Blind Date compatibility
Site Update



We are happy to announce that Blind Dates are now compatible with the following add-ons:





Painted Bottle - for describing which color scheme you'd like your artist to use.




Artist's Palette - to allow your artist to select the color palette they feel suits the breeding best!

Remember that you can add an add-on to your breeding by visiting the Breeding Requests page. Click on your breeding, and then indicate which compatible add-on you'd like to attach to your breeding.
Posted by JAK (#15) on Thu May 12, 2016 5:56pm

---
HA Contest Continues!
Contests
This month's base winner is: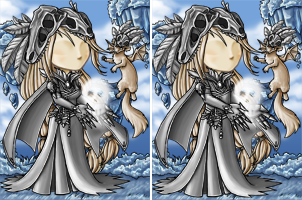 To enter the next part of the contest and colour in the Necromancer base, head over here to learn more!
Posted by Eve (#2775) on Thu May 12, 2016 8:31am

---
Adventure Pet Release
Pets
Mauri has found herself quite busy sorting through all of those breeding coins, that Adventure pet uploads unfortunately took a back seat. :C

To fix that and to keep pretties flowing into Adventure for all of you to enjoy, Kousei (#25044) will now be both accepting pets in the submissions forum and uploading Adventure pets each month! I'll just be her news post lackey. <3

So without further adieu - here are 8 new Adventure pets!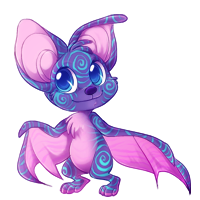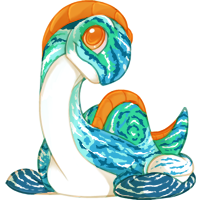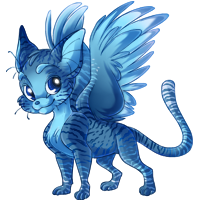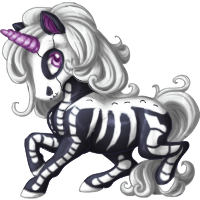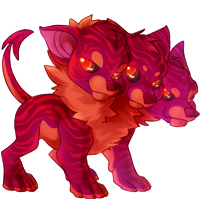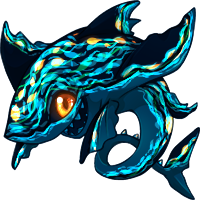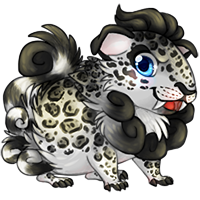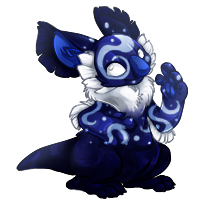 In addition, the pet coloration submissions forum raffles have been drawn! These raffles were from the months of March and April!




Congratulations to Deathfade (#45637) for winning a Nova Custom Crystal!




Congratulations to Aetherium_Aeon (#11950) for winning a Nova Custom Orb!


If you want to design some Adventure pets, go and post them in their respective threads here! There's also a chance that the designs accepted from that forum will go into the Pet Shop! Remember, you can earn SP!


If your design is now released as a site pet please contact Kyu (#1010) for your free copy.
Posted by Kyu & Mauri (#1010) on Wed May 11, 2016 7:57pm

---
Some long gone creatures have returned...
Site Update






Aywas merchandise from c. 2011 or so have been hauled out of storage and are now available for purchase. If you ever regretted missing out on the physical merchandise from years past, rejoice!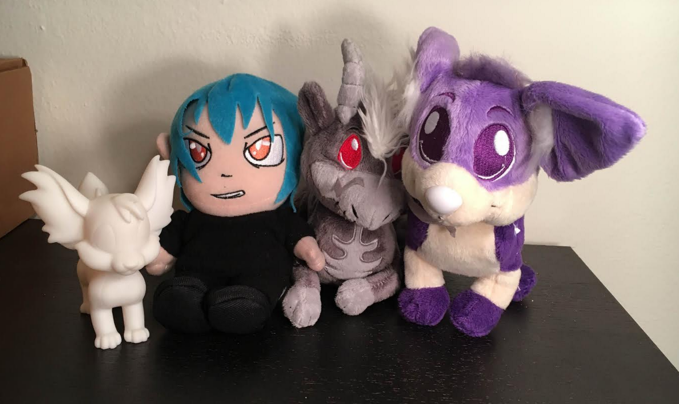 These are available in the USD Shop. When you purchase the merchandise items from the shop you will receive both the online version (a cute collectable item) and a physical toy.

Upon completing your transaction, please message user #15 with your transaction screenshot and shipping address. Price includes US and Canada shipping. For International shipping please contact user #15 for shipping estimate.

All products purchased before the cutoff date of 5:00 PM Aywas Time on Wednesday will be shipped out at that time. Merchandise purchased after will be shipped the following Wednesday =)

Nice thing is, these products are (being in the USD Shop) part of the Mystery Egg bonus eligibility as well!

Enjoy!
Posted by JAK (#15) on Wed May 11, 2016 4:32am

---
Recolor Potions and more
Site Update
There's a new bonus item available with every purchase of $10! Do you remember the Mystery Eggs?





These items open up into any genus, with a chance of any edit level (metal, bronze, blue, gold). If you had a lot of fun with them last time they were available, then be sure to snag one while they're available now!

To complement the egg, some items are stocking in the USD Shop that will only be available for a short time: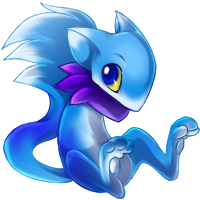 The Gold Quil Stone allows you to make a 50% edited Quil in its original lines. These haven't been made available for years, so be sure to grab one if you want one before they slip away again. They stock for $10.00.






Stock up on GCCs for the summer! A single GCC is $15.00, and a pack of three is $42.00.

But that's not all...





The Recolor Potions now have a new ability - you can use them on Gen 2s and beyond! Isn't that great? Take that old offspring off the dusty shelf and ask someone participating in the PSD Coloring Event to re-color it for you!

Why have Gen2s been allowed into Recolor Potions? Because you hit a HIDDEN EVENT GOAL!

UNLOCKED - 250 PSD colorations - Recolor Potions support Gen2 and beyond!

Congratulations!

Mystery Eggs will leave bonus on May 24, 11:59 PM
GCCs and Gold Quil Stones will leave the USD Shop on May 24, 11:59 PM
Posted by JAK (#15) on Wed May 11, 2016 12:29am

---
Bot: Hooti Fruity Tooti
Site Update





Let the celebrations begin! Slashbot would like to announce that, just in time for Liv (#714)'s birthday, the Hooti has officially been released!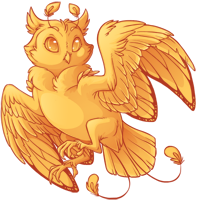 With the help of Liv (#714) and the magic of a Slashbot, these beautiful birds have been placed as an Uncommon Ara species! They have also brought us several new items!




The Hootini is an alcohol beverage that will grant your pet +5 alcohol points.







The Hooti Rolls and Grilled Hooti Wing are hunger items, while the Hoo-Tarti is an energy item.





The Hoo-Minis can be found flying around the Enchanted Forest!




The Random Hooti Potion will produce one of the many new Hooti colorations! You can find several of the Hootis flying around random Ara areas, the exception to this is the Official Site Coloration, done by Liv (#714) herself: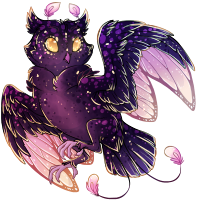 The Gilded Sunset Hooti can be found as a permanent resident in the Trash for Treasure shop for 3,200 points!


And now a special announcement from Liv (#714)!


"Hey there again everyone, it's Liv! The Hooti are finally here and ready to go. I wanted mostly to thank everyone who helped this species along and those who really helped it grow. This species has been something we've been working on for over 3 years now and I really think all the work that went into this perfected the Hooti and made it something special. I hope the userbase really enjoys and grows to love the species as much as I do. I can't wait to see what people do with the Hooti and what wonderful things they'll create!

In the end, thank you guys, and I look forward to the Hooti's future!"








If your Hooti was accepted we will be sending out the site payments soon! If your coloration was not accepted please visit the Hooti Submissions Thread! There were so many gorgeous Hootis and I wish we could have accepted more!


We hope everyone enjoys this new species, and would like to thank Liv (#714) for her stunning idea!

Expect to see Slashbot in the news again later on this week!
Posted by Slashbot (#3) on Tue May 10, 2016 5:01pm

---
A New Raffle has Started!
Items
A new raffle has begun
Nova Custom Orb

Ticket Price: 1
Max Tickets: Unlimited

There is a new Raffle started for Raffle Crystals!

Trivia has Updated
Here is last weeks answers!
Which pet does the NPC Scion represent?
Shadow Demon Paleo
You have _ minutes to complete Tam's Item Quest.
60
How much does it cost to buy a Scratch Card from the Scratch Card game?
2500 BP
What prize did the Story Game winner receive on April 24, 2016?
Hybrid Custom Crystal
Which of these is NOT an item in the SP shop?
Cherry Blossom Airy Skirt
Which of these spoopy ice cream cones specifically gives +10 energy?
Batwing Ice Cream
This is NOT a hair style in the wardrobe salon
Dreadlocks
This pet warns to "Beware of its claws!"
Fiery Dragon Fens
Which USD shop SCC was made by Sketco (#51092)?
Cursed TV
You need to have _ BP in the bank for a Savvy account?
1,000,001+
Good luck!
Posted by 🎁❄Kaiyo❄⛄ (#489) on Mon May 9, 2016 7:03pm

---
Raffle #115 has ended
Items
Congratulations
Metal Antiquity Stave

Tee Hi (#39846) is the winner of the raffle and won the item Metal Antiquity Stave!
Tee Hi (#39846) brought 16 tickets, spending 16 Raffle Crystal!
Posted by 🎁❄Kaiyo❄⛄ (#489) on Mon May 9, 2016 7:02pm

---
HA Basing - Vote!
Contests
Please select your vote.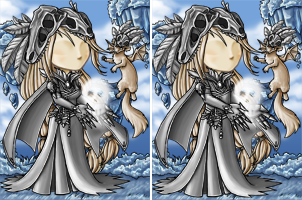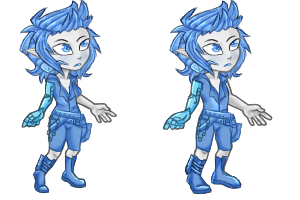 Posted by Eve (#2775) on Mon May 9, 2016 5:56am

---