Recent News
Search Options ►
2000 users!
Pets
I totally missed this happening, but...


We have over 2000 users!

Free Random Eggs all around. Fry them, poach them, scramble them... it's up to you!
Posted by Jack (#1) on Sun Dec 13, 2009 10:32pm

---
Naming Contest 1
Pets
The person who names the pet gets a free custom orb (orbs make customs of the pets from the other side of the continent).


Also, don't post about how much you hate the new pets or something. No one's forcing you to get them, and it's rude to the artist.


Aside from that, feel free to enter as many as you want, but please only enter one name per new pet!


Pet 1





Pet 2





Pet 3





We'll have some more new pet naming contests soon! As insinuated, these are pets from the other side of the continent! ;)
Posted by Jack (#1) on Sun Dec 13, 2009 8:18pm

---
Hybrids for auction
Pets



Spense says:

Hello... fools. *snicker* As resident ghost I have rescued these newly-born hybrids from a banned account.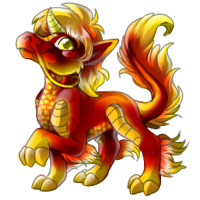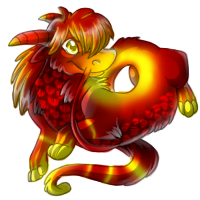 I am accepting bids (on each individually) of either trash points (as I have to settle my debts, meh) or leaves. Leaf values are:

Green Leaf = 25 trash points

Autumn Leaf = 100 trash points

Dead Leaf = 50 trash points



Comprende? Good. Add up the values of your leaves + your trash points as your bid. Got it? And yes, you can pool trash points, but YOU'RE figuring out how to split the hybrid, bucko.


Oh yeah, since I'm nice, I'll even give you the hybrid as any dead pet ID. We'll talk later.


I'll end this on the 16th. Toodles!
Posted by Jack (#1) on Sun Dec 13, 2009 2:11am

---
New Raffle Prize
Pets


A Wacom Bamboo tablet has been added to the Christmas raffle prizes.


It's also official that the DS for raffle is silver.


Are you collecting your hourly free ticket?
Posted by Jack (#1) on Sun Dec 13, 2009 12:40am

---
Artist Event
Pets
Hi guys, this artist's event is going to be from

Guesscui






This artist is really awesome; I hope the winner requests something badass!


Post here to claim your free ticket. This will end and be drawn on December 20th.
Posted by Jack (#1) on Sun Dec 13, 2009 12:28am

---
Raffle #4 has ended!
Pets
Raffle #4 is OVER!
Congrats to the winner Reakain (#1059) who won a(n) Sprayable Winter!



They bought 1 ticket(s), spending a total of 1 BP.

Congrats!!
Posted by Jack (#1) on Sat Dec 12, 2009 3:03pm

---
New Raffle Started!
Pets
There's been a new raffle started!!
The Prize:



Sprayable Winter

Price per ticket will be 1 BP.
You can purchase up to 1 tickets!

Click here to go to the raffles!

Posted by Jack (#1) on Fri Dec 11, 2009 5:52pm

---
Sprayable Winter
Pets



Oh ho ho.


Tak stocks these babbys :D
Posted by Jack (#1) on Fri Dec 11, 2009 3:54am

---
New Moderators and Other Updates!
Pets
Alright, after reviewing the over ONE HUNDRED mod applications that were submitted we've interviewed the best apps and have made our hiring decisions.



You can find a complete list of our current and up-to-date admin and mod team here! We won't have a staff page until v2 probably, so this will be your source of information of whom to message. You can always take a look at the online list under Forums ---> Users Online (at the very bottom of the page) and anyone in green is a moderator.



Sadly Feyani #9 and Flaria #18 are no longer mods, but we applaud them for the work they have done for us. Therefore, we'd like to welcome....



Erienne #17

Mokitty #172

Aetheria #289

Jos #469

Oasis #880

Tiddler #1174

Blue Phoenix #1331

and politiks! #1401 to our team!


SO BEHAVE CAUSE WE'RE WATCHING YOU!

A few of the mods have already been given instructions in preparation for v2, but for now the other mods will just be patrolling the forums and answering your questions. All of our new moderators are on their trial period so if you have any concerns or praises, feel free to message either our head mods or myself.



We're still looking for pet coloration artists!!!! You're also welcome to still submit a mod application, especially if you don't share a timezone with the US/Canada.



On another note, Qway loves us and has given me permission to upload customs and breedings again! So over the next two days i'll be getting these done and uploaded for everyone. :] I know you've been waiting and i'm sorry for the delay. However, I will not be unlocking the custom thread until i've finished the current list, which I will be starting right after this news post.
Posted by Jane & Snow (#19) on Thu Dec 10, 2009 9:56pm

---
BJ's theme song
Pets
I present to you, through youtube, the theme song of our lovable admin BJ!




Did you like it?
Posted by Jack (#1) on Thu Dec 10, 2009 12:01am

---